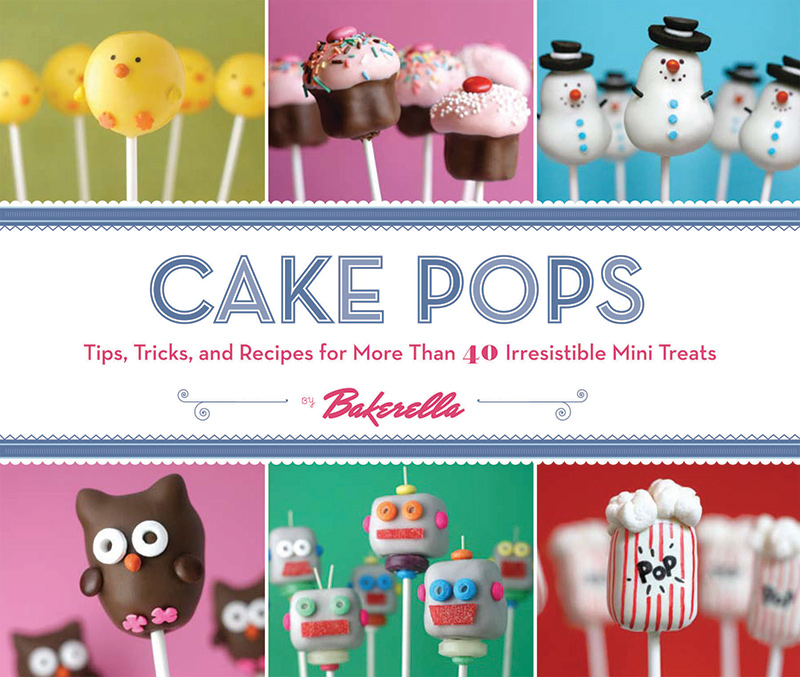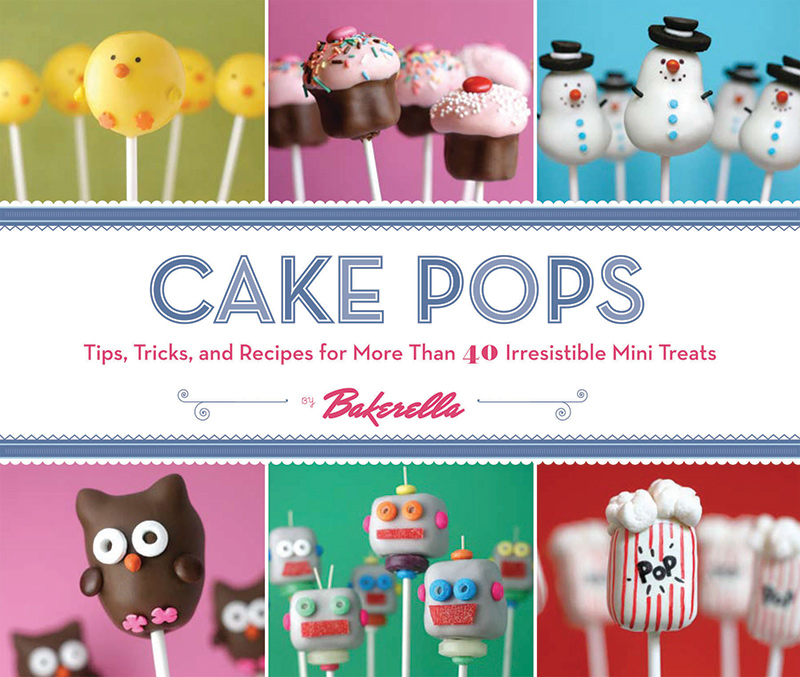 Today is the 5-year anniversary of my first book. I can't believe it!
How could five years have gone by so fast?!? It's just crazy and to celebrate, I'm giving away a bunch of Cake Pops goodies below. YAY! I created cake pops and first shared them on the blog back in 2008 and by September 8, 2010, Cake Pops by Bakerella was released in stores and online. So much has happened since this book made it in to peoples' homes and hearts all over the world.
Businesses have been launched and products have been created to help make them, shape them, display them, and decorate them. Cake Pops have become regulars at coffees shops, bakeries, birthdays, weddings and more. They've helped raise money for charities, inspired creativity, spread joy and probably some frustration, too. Dipping can be tricky to get on the first go. But through the last several years, I know one thing. They have brought endless smiles to so many.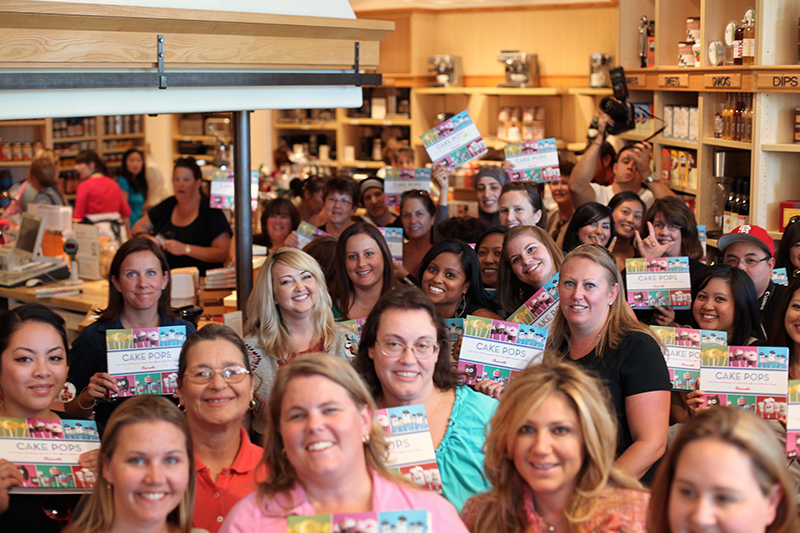 The photo above is from the Walnut Creek Williams Sonoma in San Francisco. P.S. If you attended one of the signings back then you might find your photo here.
When the book debuted, I had the incredible opportunity to travel around the country to meet you guys. It was and still is one of the best experiences of my life. We laughed and cried and hugged and talked dipping and candy and you guys showed me your designs and it was unbelievably exciting to meet everyone who shared the same passion for cute and cake. None of this would have happened if it weren't for you guys. I can't tell you how much your support and encouragement means to me.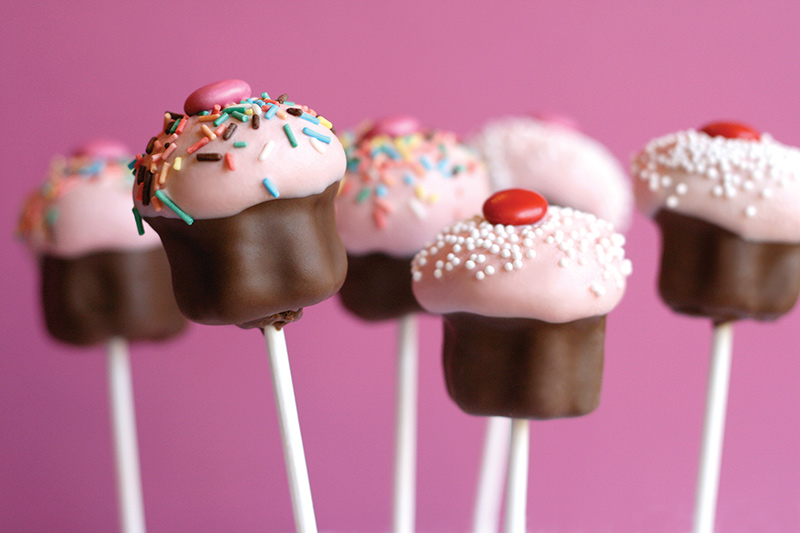 I have to give a little shoutout to these cupcake pops, too. It was these cuties that I first posted on the site in February of 2008 that unknowingly started a cake pop phenomenon. These were my first shaped pops and I could have never guessed how much people would love them and want to learn how to make them back then. It was your enthusiasm for these tiny treats that sent me on a mission to see what else I could to with a little ball of cake on a stick and some candy. I had to know how many ways I could make them and make you smile. And now I know the answer is endless.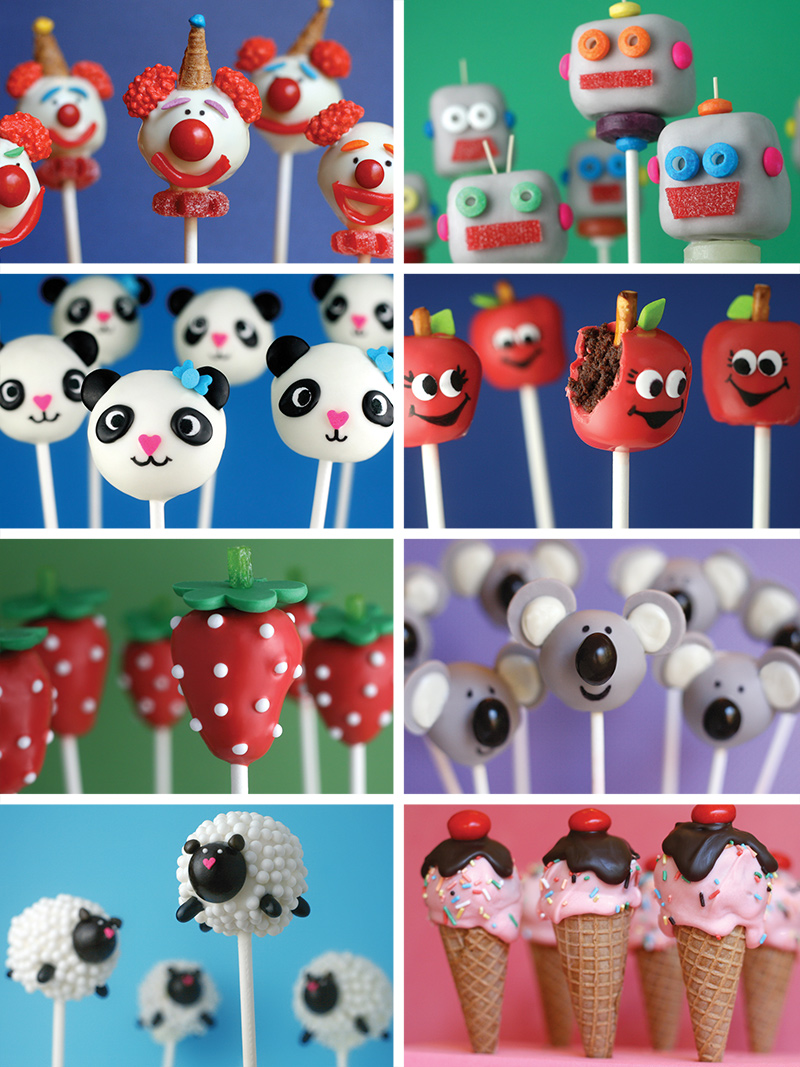 These are some of my favorite pops from the first book and today I want to say YAY and celebrate the anniversary of it's publication with a knock down all out Cake Popalooza Giveaway of the products that I've worked on over the last several years.
Some you may know about … and some maybe not.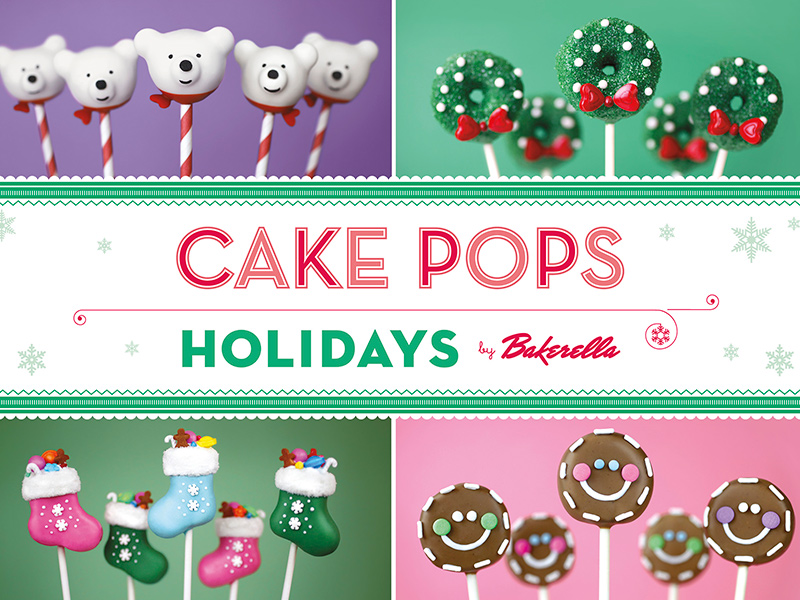 This is my second book… Cake Pops Holidays… and it may just be my favorite.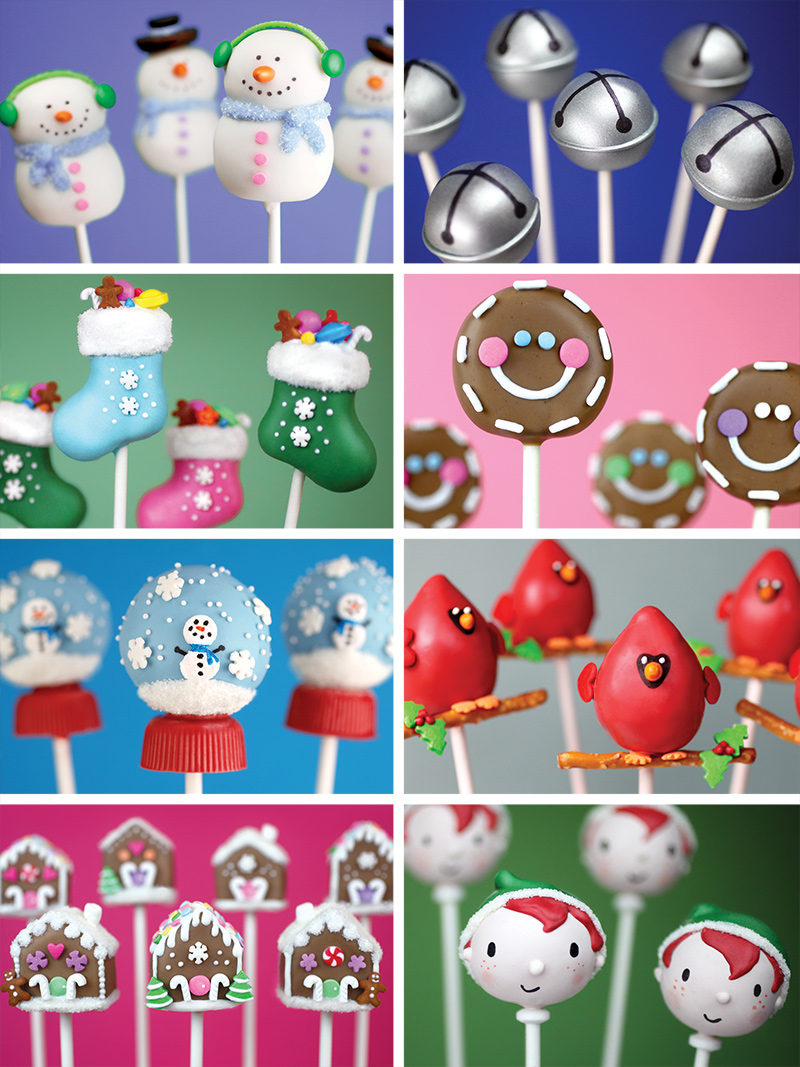 When I was working on it, I started getting a little nervous that it might not be as cute as the first book because there weren't as many animal designs, but in the end I think it turned out even cuter than the first book. And I fell in love with the smaller size, too.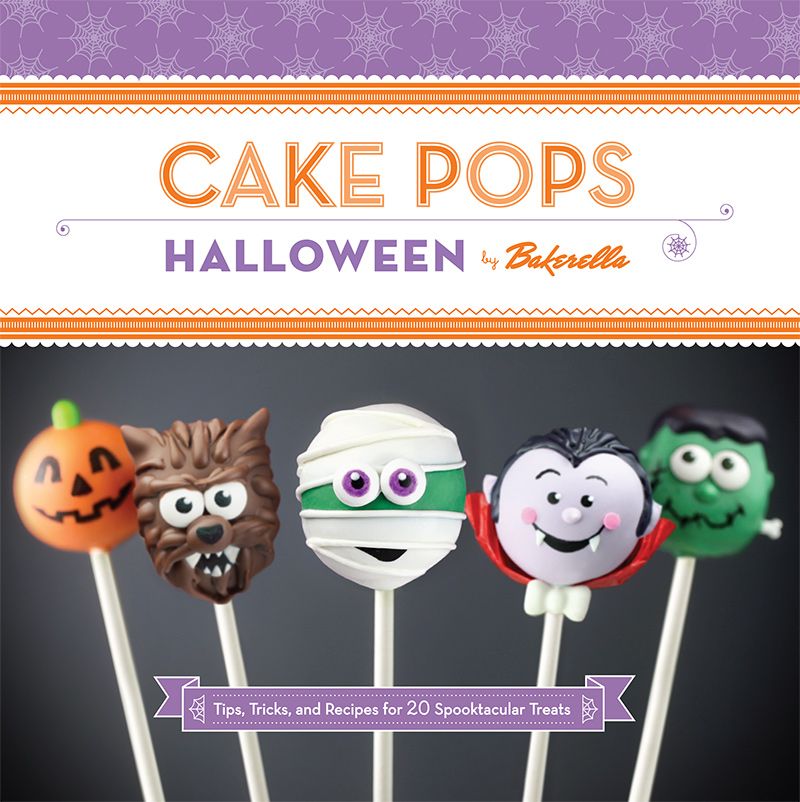 With a Holidays book, how could I not do a Cake Pops Halloween themed book, too… especially with so many frightfully fun character possibilities.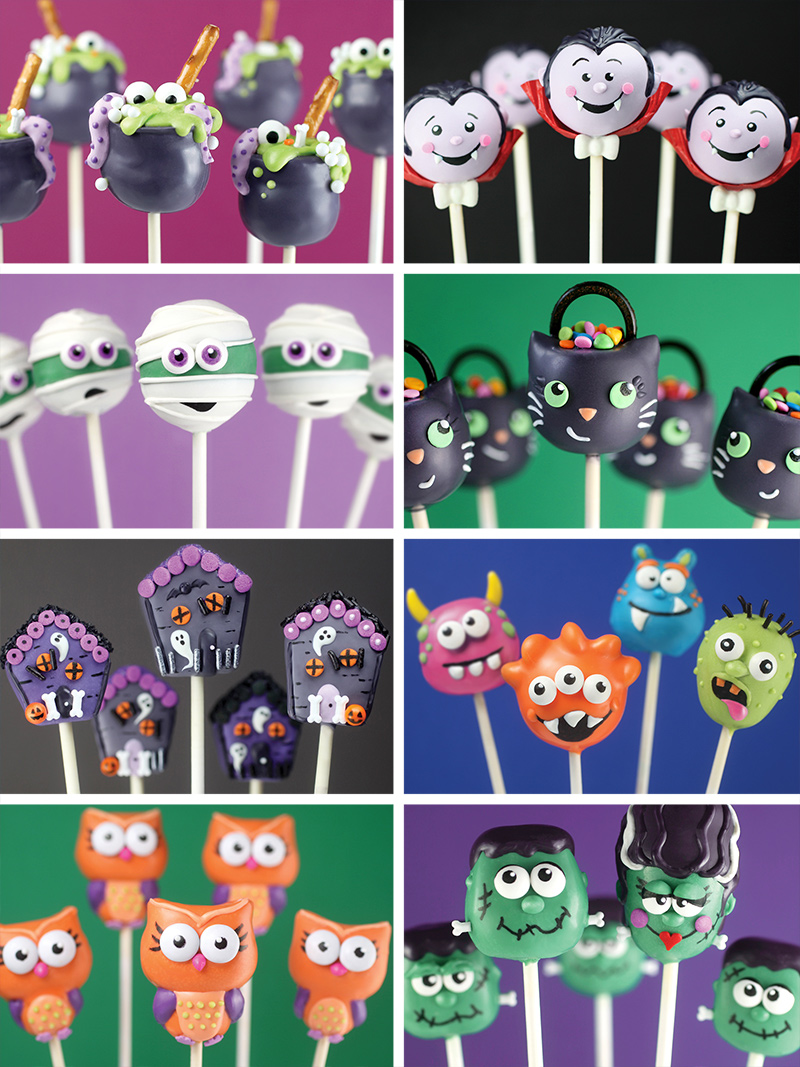 I mean how can you not smile at those spooky sweet faces.
Besides the books, I created a few gift items with my publisher Chronicle Books. They're the best at making super cute stuff.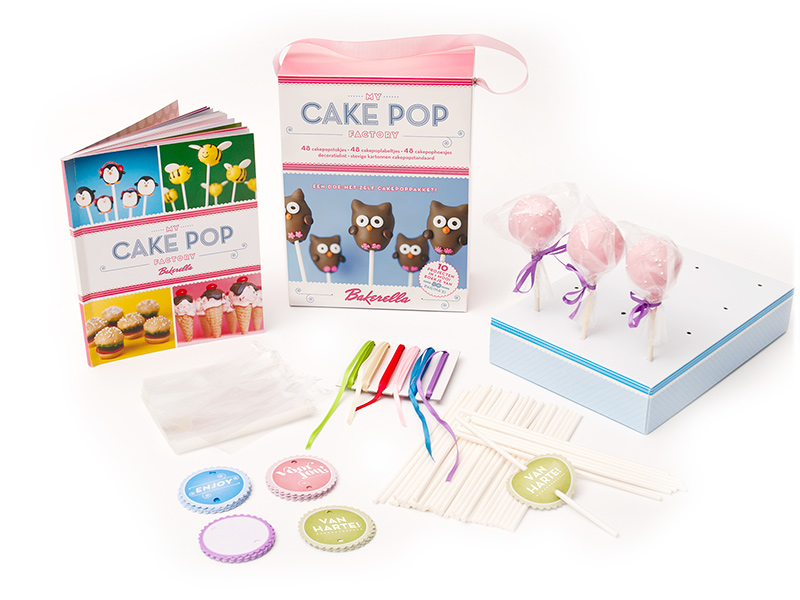 Here's the Cake Pops Kit. It comes with a small book, treat bags, treat tags, ribbon, cake pop sticks and a cute paper cake pop stand.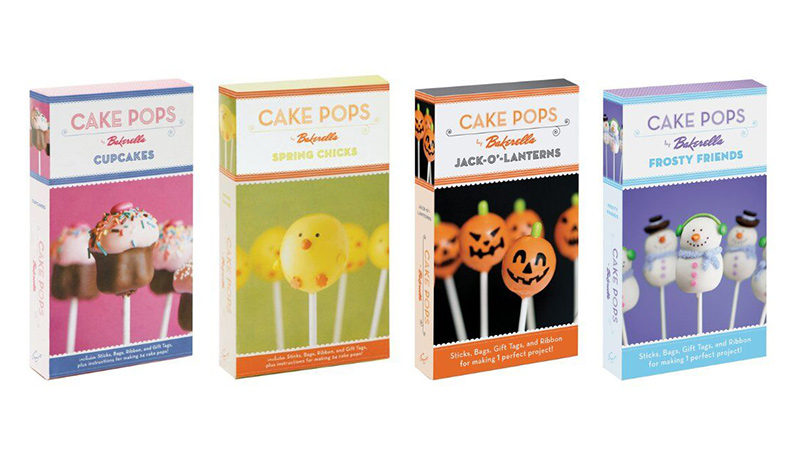 And these are four different mini kits, each with treat bags, ribbon, tags, and cake pop sticks for specific projects.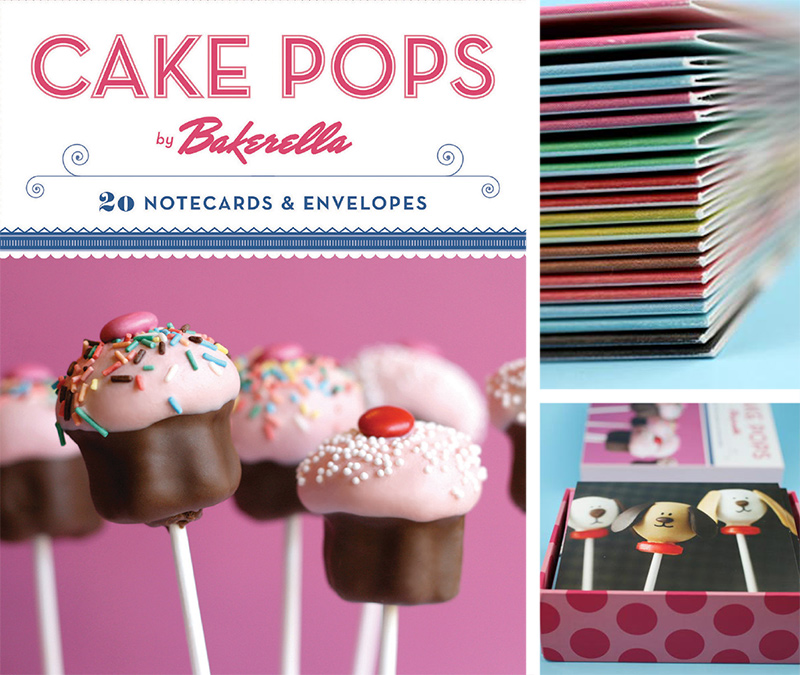 These are notecards printed with cake pop photos from my first book. A cute little way to send someone sweet nothings.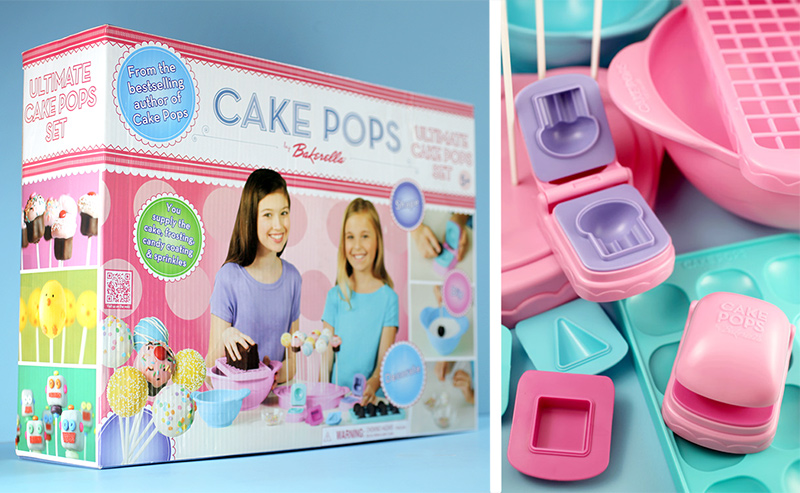 Oh…… and the toy! It was available at Toys R Us for a couple of years and I only have a handful of them left. Sad face. It has a cake crumbler, mixing bowl, dipping bowl, cake pops tray, cake pops stand, cake pop sticks and four fun molds to help you shape cake pops.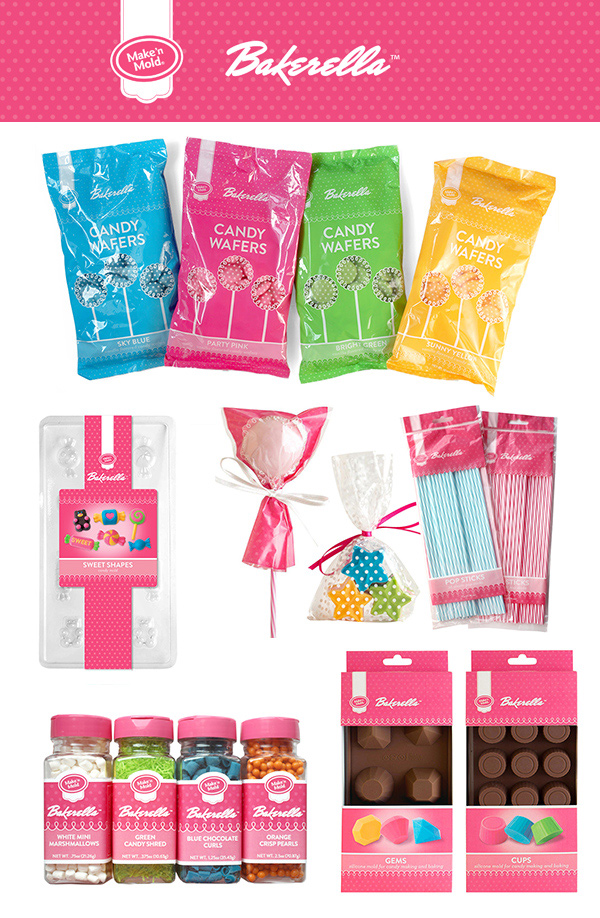 I also partnered with Make'n Mold for this Bakerella line of products to help you make cake pops and sweet treats. Candy wafers, candy molds, decorettes, pastry bags and more. You can see all of it online here.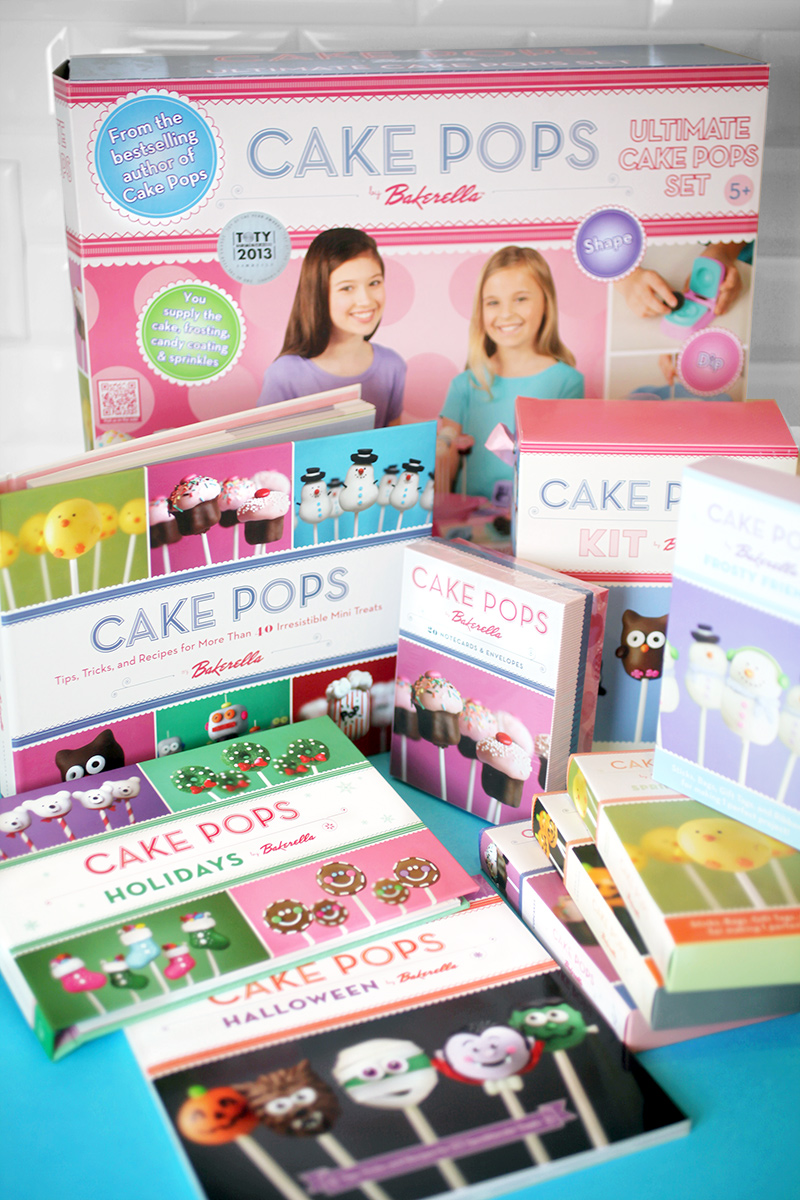 Okay… let's wrap up and celebrate with this Cake Popalooza Giveaway!
Enter for a chance to win the following:
Cake Pops
Cake Pops Holidays
Cake Pops Halloween
Cake Pops Kit
Cake Pops Mini Kits
Cake Pops Notecards
Cake Pops Toy
PLUS a Bakerella for Make'n Mold $100 Gift Card
To enter:
Leave a comment below and tell me your favorite cake pop design or book.
Deadline to enter is Thursday, September 10 at 8:00 pm ET. Sorry! Time'sUp. Winner announced below.
One winner will be chosen at random and announced on this post sometime Friday.
Good luck and yay for cake pops!!!
:::::::::::::::::::::::::::::::::::::::::::::::::::::::::::::::
It's time to announce the winner!! I'm so excited. But first, can I say how much you guys made my day with all your favorite pops comments. You guys are awesome and it was so much fun reading all of them. Okay, help me congratulate Commenter #444. YAY Mary!!! I hope you enjoy all the cake pops goodies.