Chocolate and Peanut Butter Chip Cookies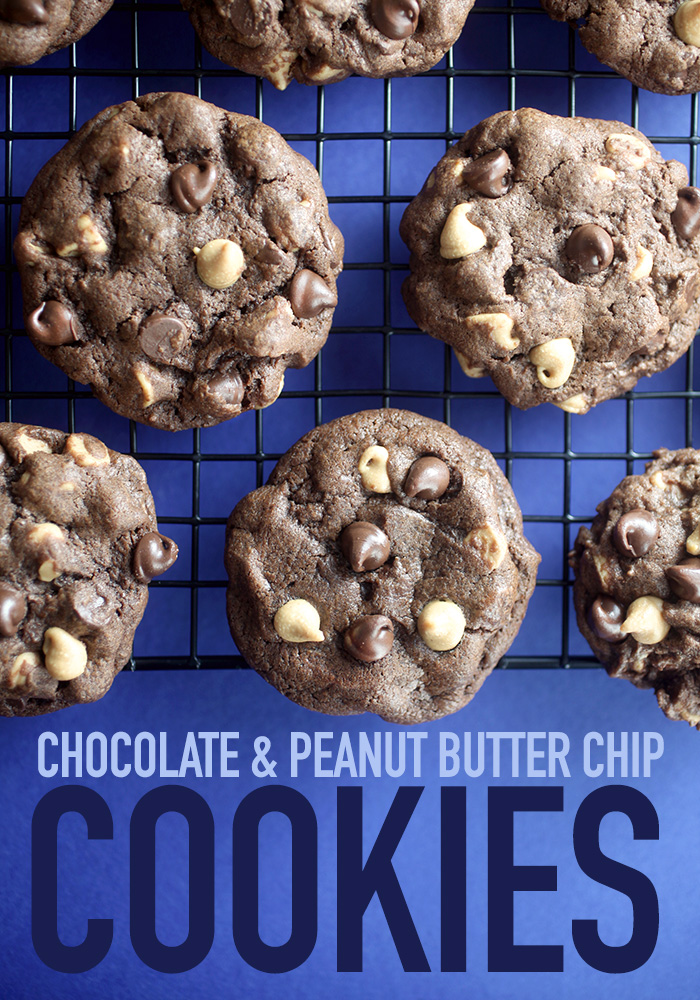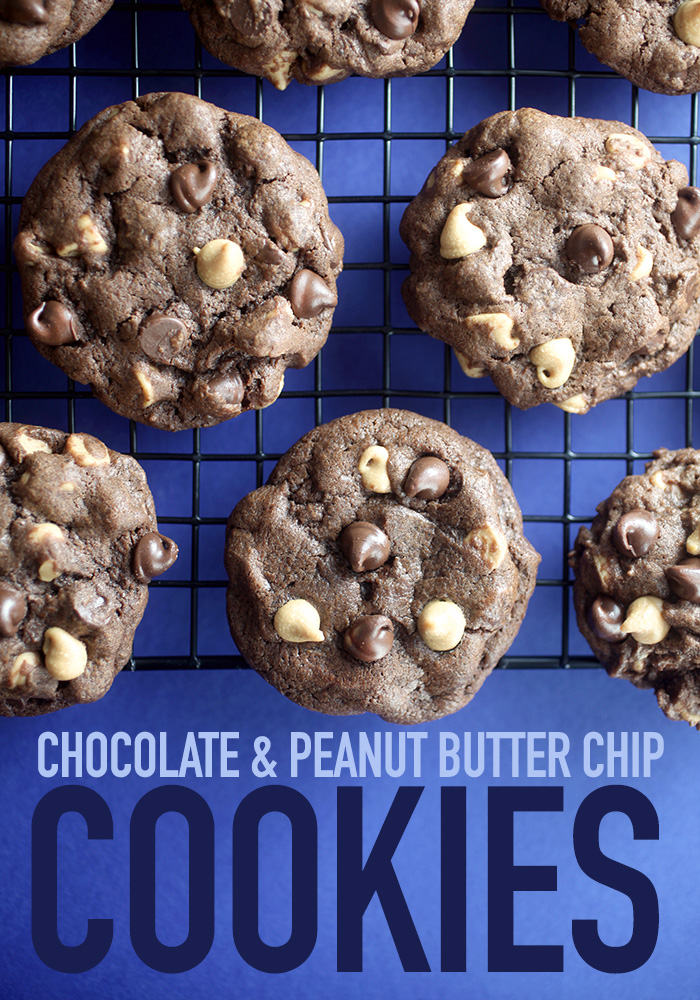 Grab some milk because you're going to want a big cold glass to go with these chocolatey cookies.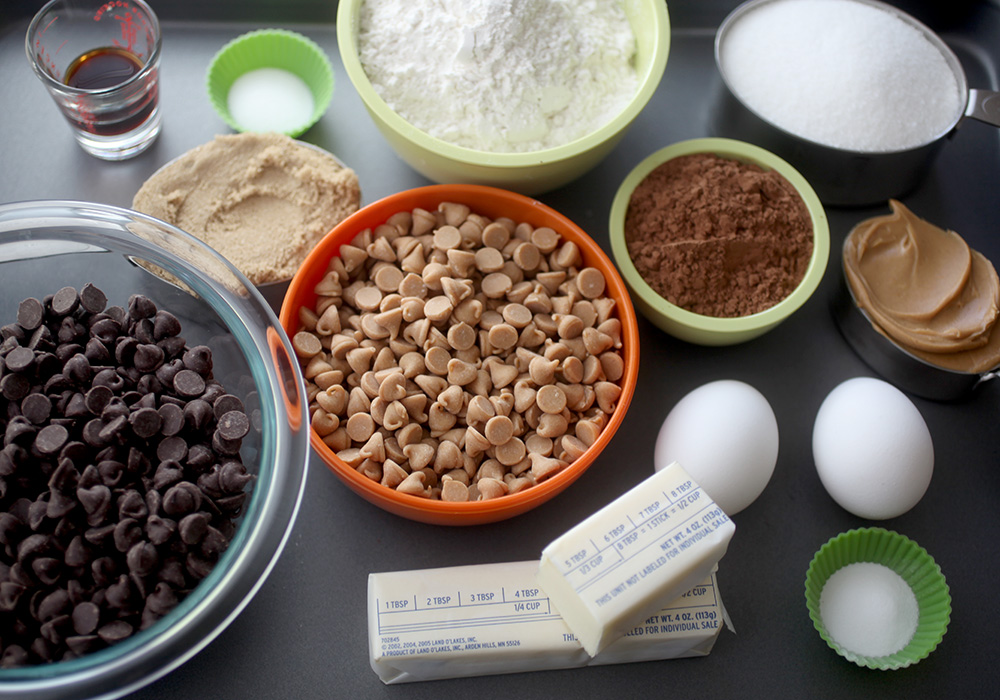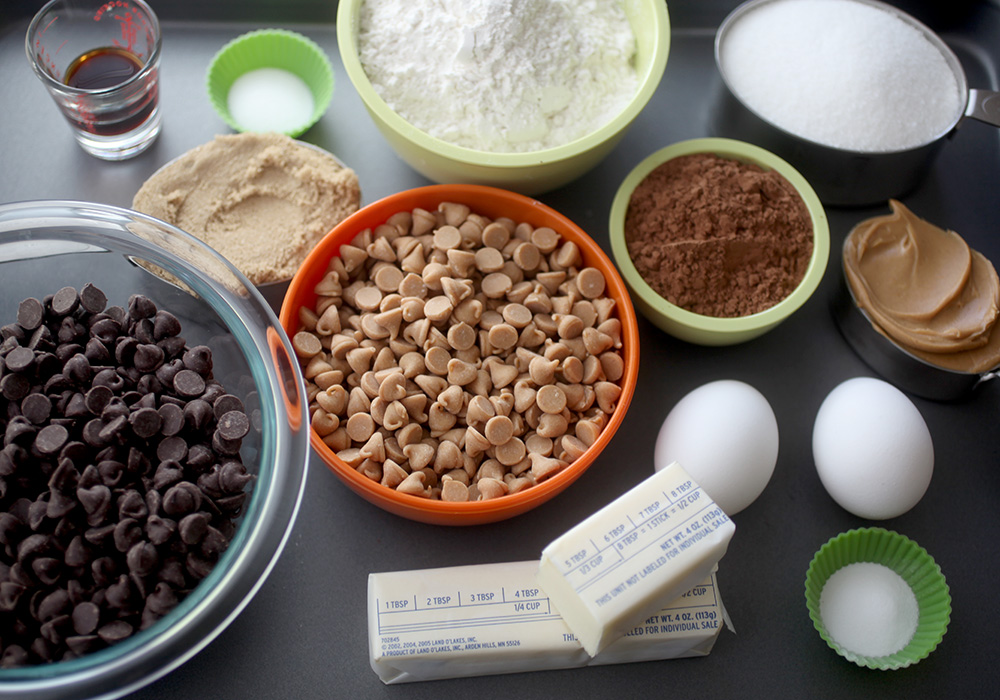 Here are all the ingredients to make your day a little sweeter.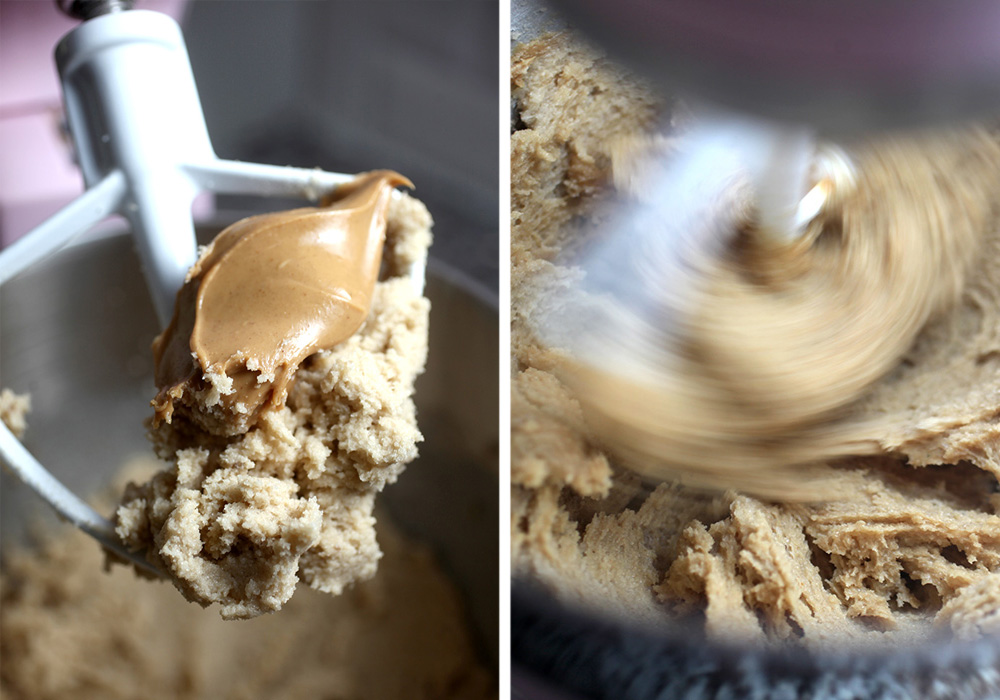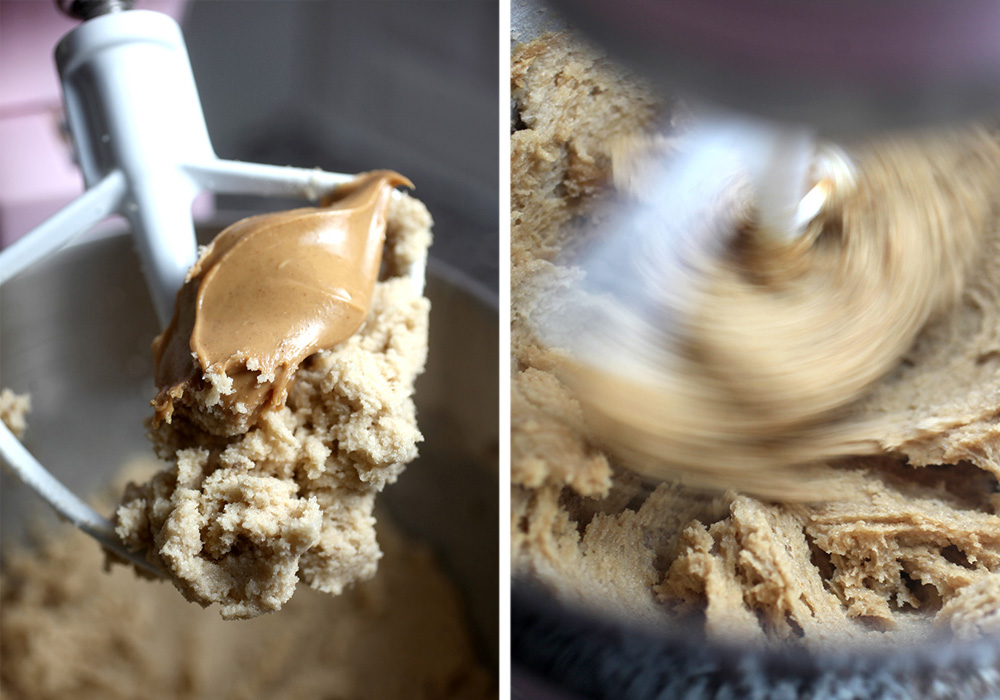 The dough gets off to a delicious start with butter, sugar, brown sugar and creamy peanut butter.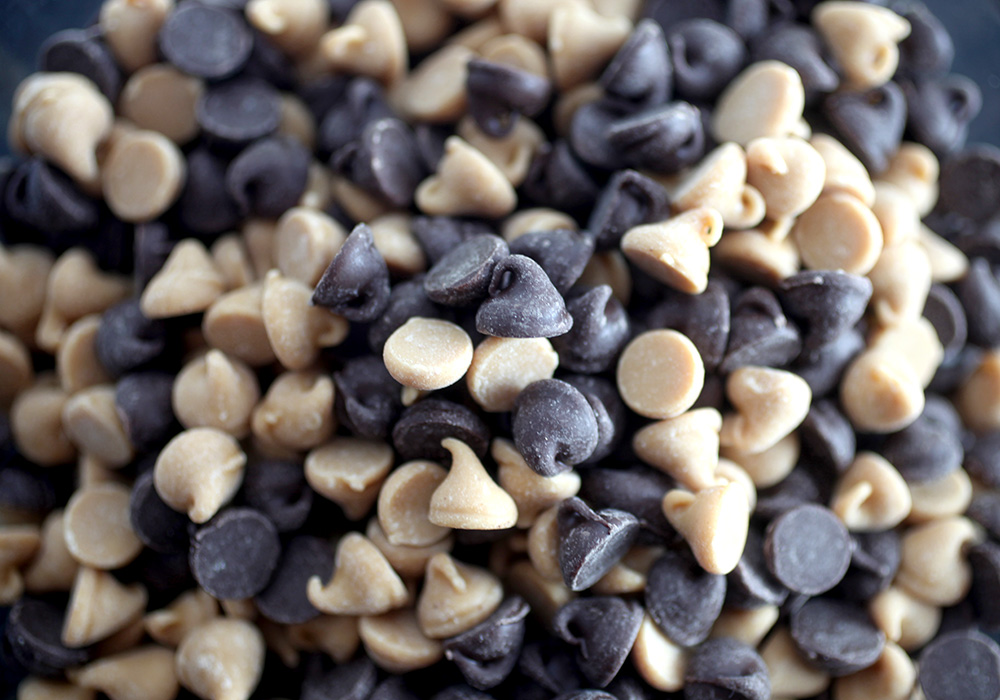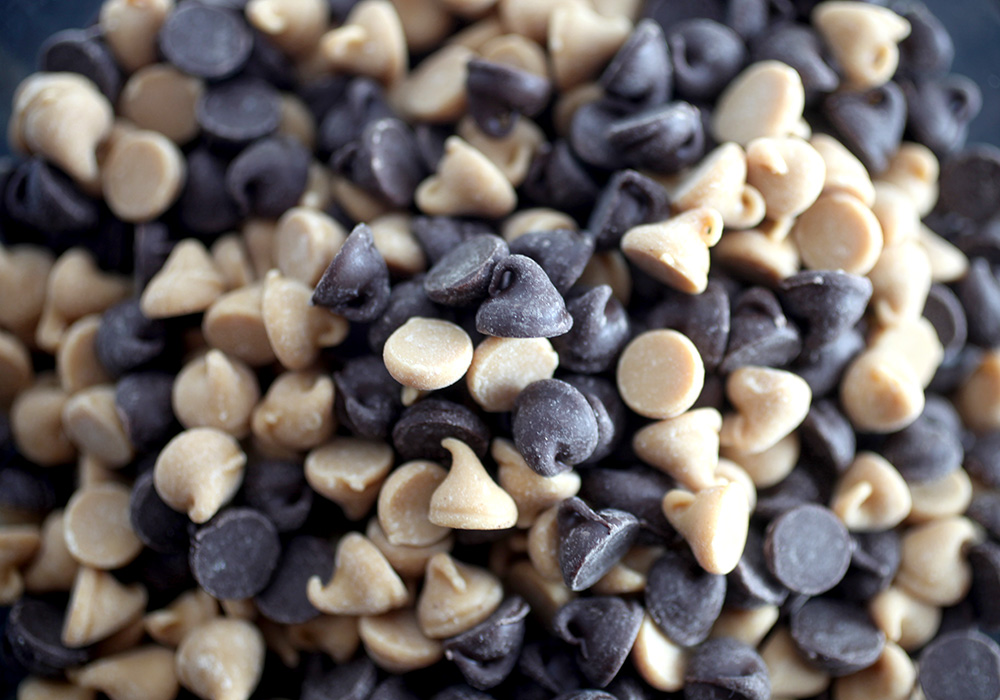 When the dough is ready, these morsels get mixed in for a perfect marriage of peanut butter and chocolate. My favorite.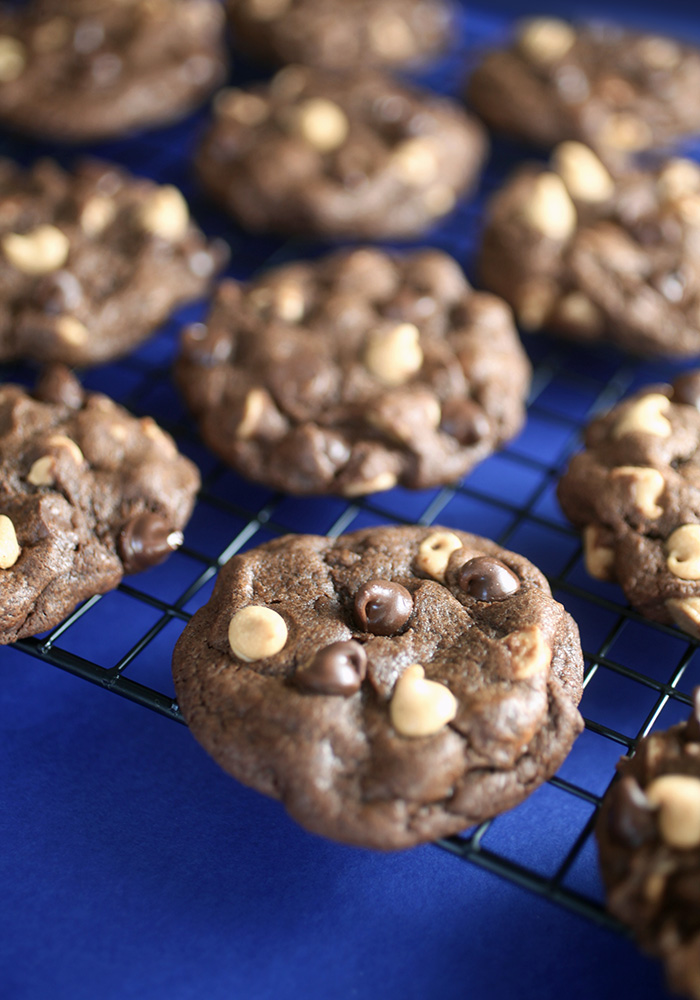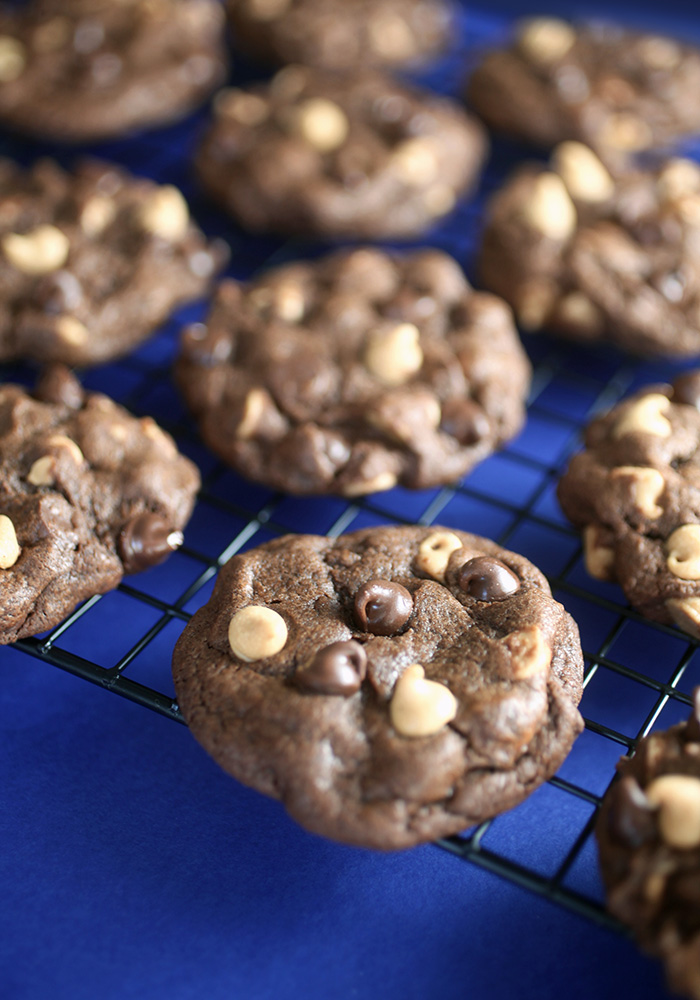 It's easy to see why.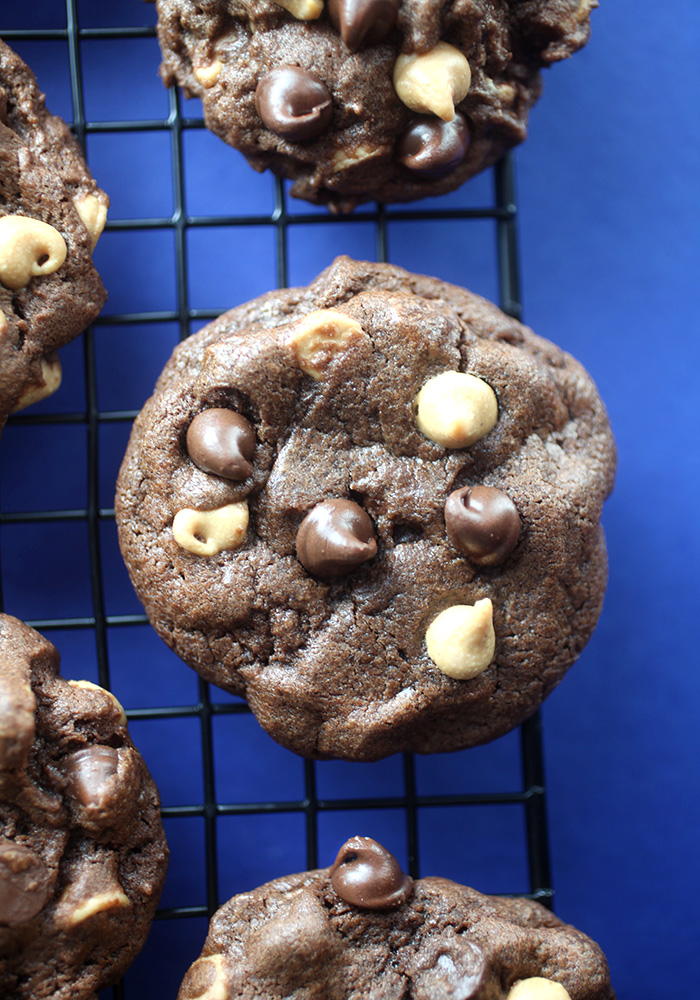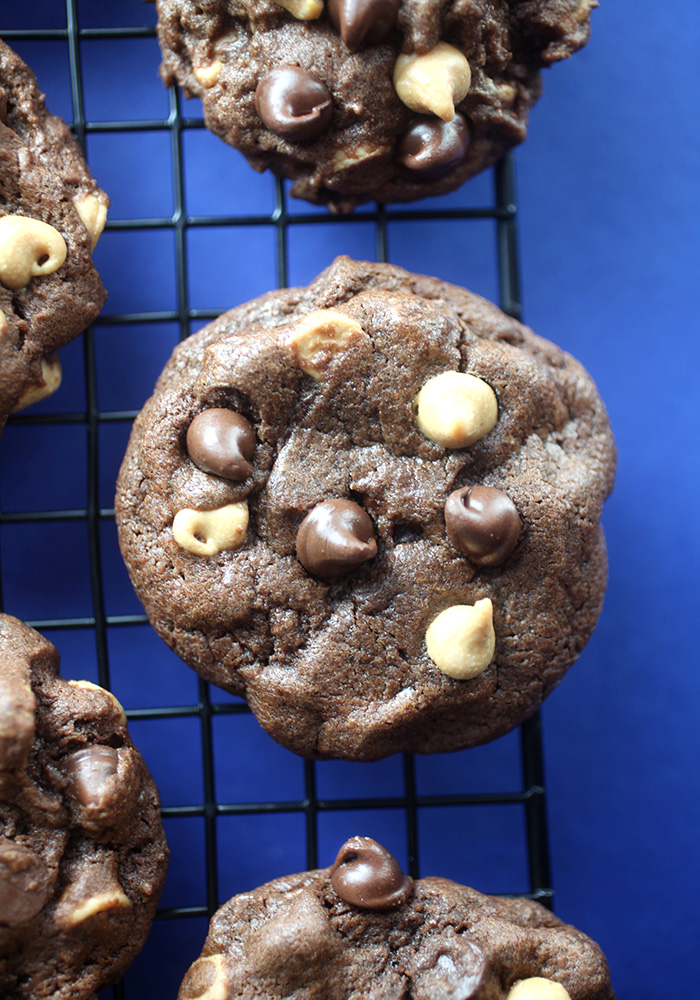 Chocolate and Peanut Butter Chip Cookies
1 3/4 cup all purpose flour
1/2 cup unsweetened cocoa
1 teaspoon baking soda
1 teaspoon salt
1 1/2 sticks unsalted butter, softened
1 cup sugar
1/2 cup light brown sugar, packed
1/3 cup peanut butter
2 eggs
2 teaspoons vanilla
1 1/2 cups peanut butter morsels*
1 1/2 cups semi-sweet chocolate morsels*
Preheat oven to 350 degrees Fahrenheit and line baking sheet with parchment paper.
In a medium bowl, whisk together flour, cocoa, baking soda and salt and then set aside.
In a large bowl, beat butter, both sugars and peanut butter using a mixer until creamy. Add eggs and then vanilla, beating well until incorporated.
Slowly beat in the flour mixture. Stir in both morsels.
Chill dough for 15-20 minutes and then scoop onto prepared baking sheet placing 2 inches apart using a 1 1/2 inch scoop for evenly sized cookies.
Roll scooped dough into balls and gently flatten the tops of the cookies. * You can reserve some of the morsels to press into the tops of the cookies before baking.
Bake 9-11 minutes. Makes about 32 cookies.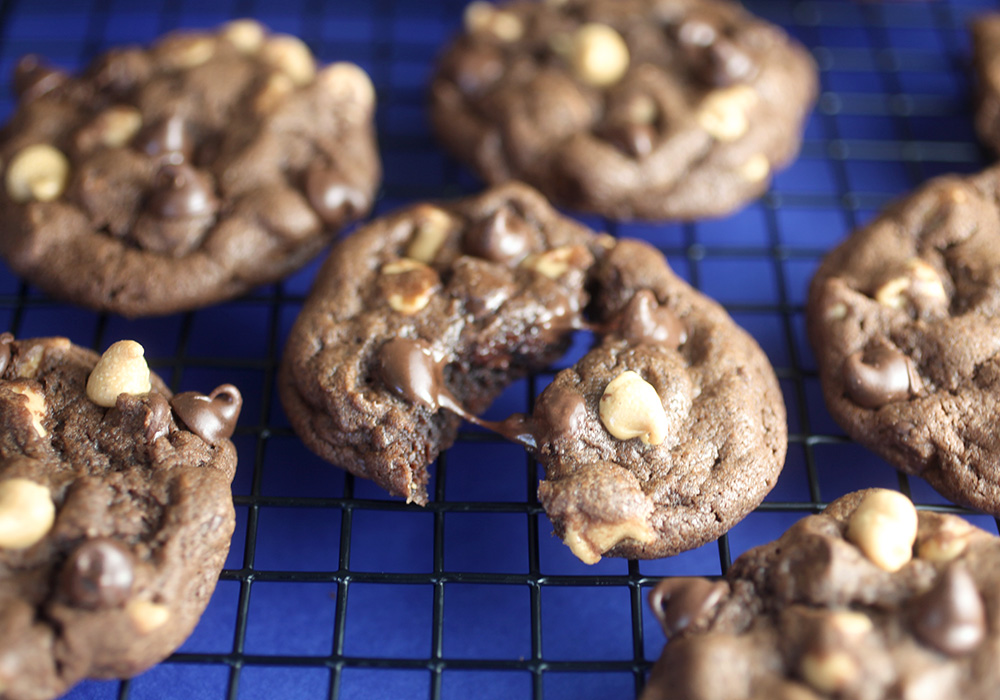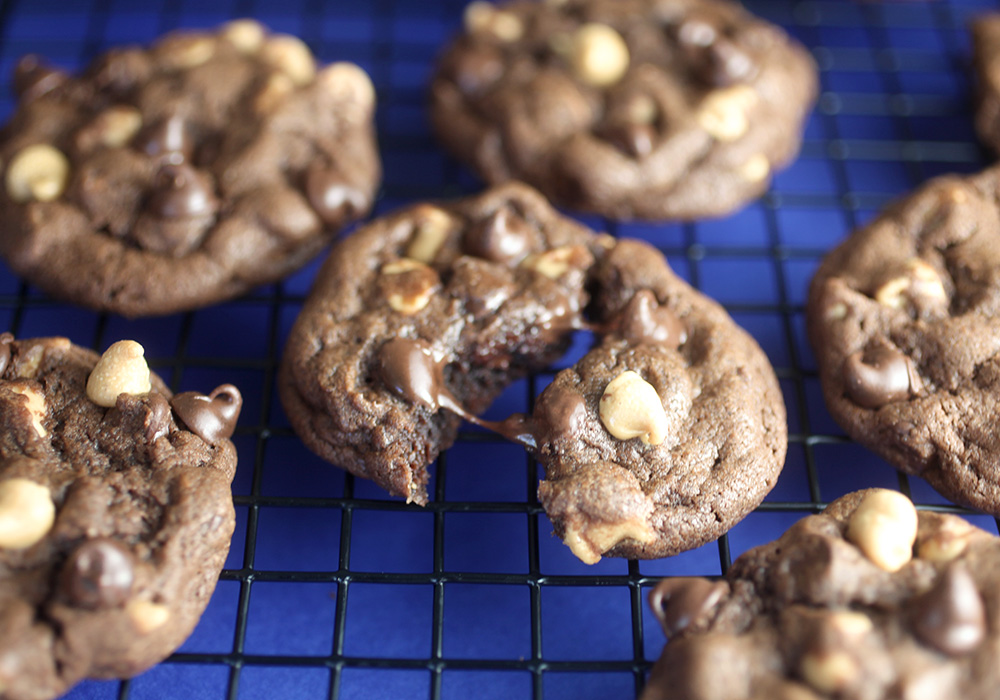 Yummy melty morsels. Enjoy!!!