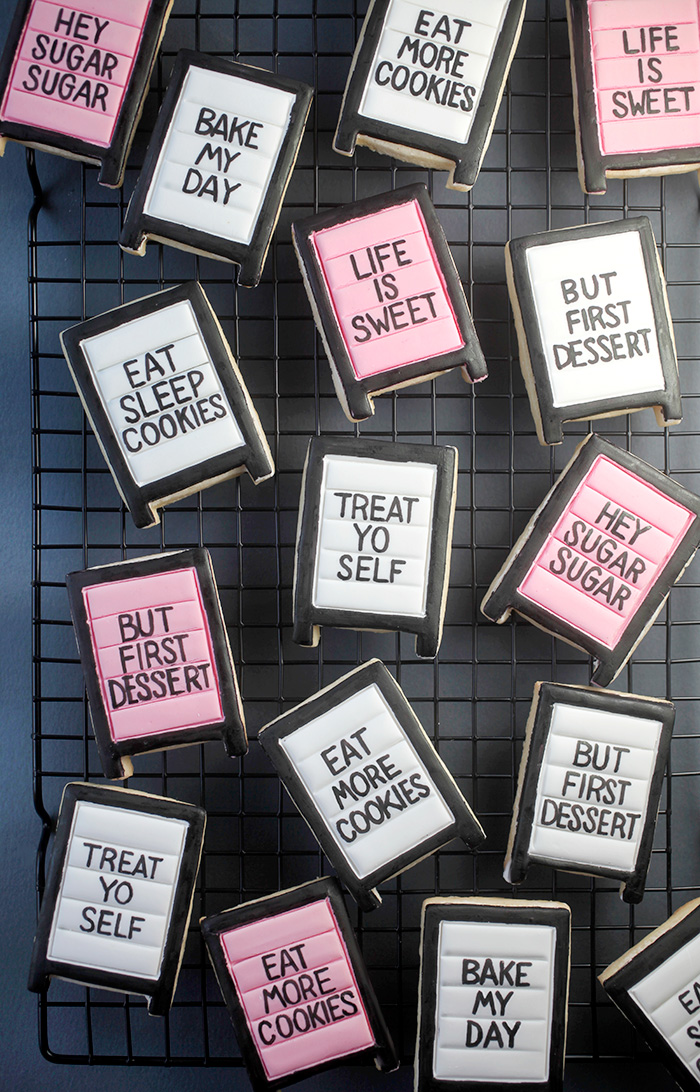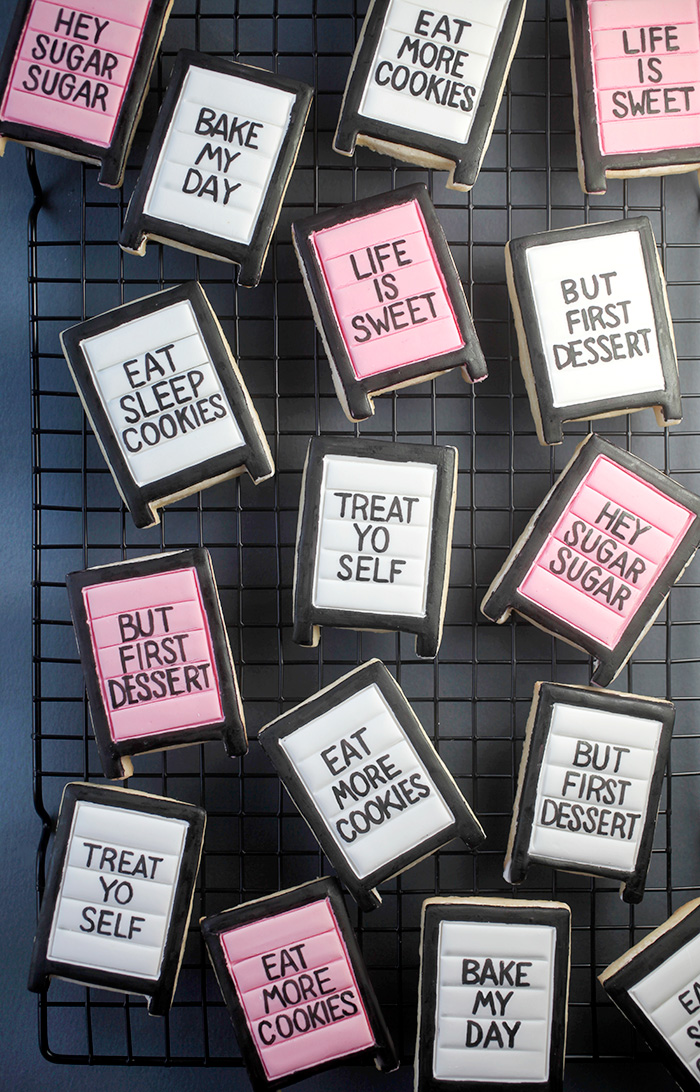 I bought a little lightbox sign the other day that inspired these sweet message board cookies.
Look how cute. And I've been playing around with different sayings to put on display in the kitchen so I thought it would be fun to say things with sugar, too.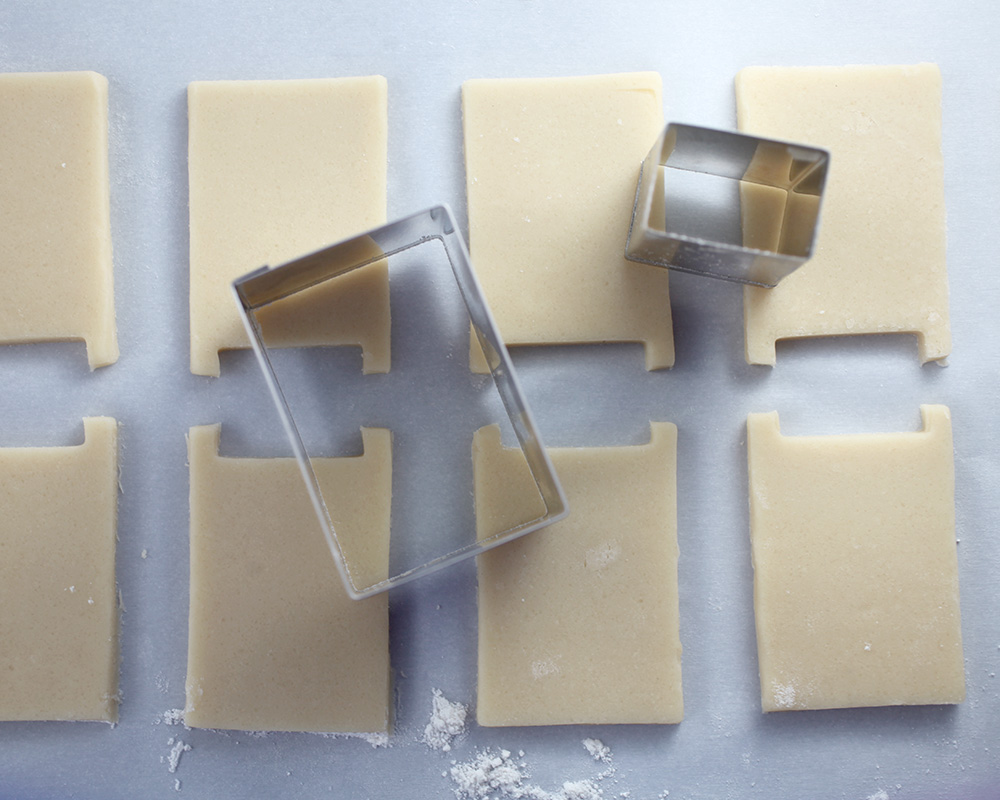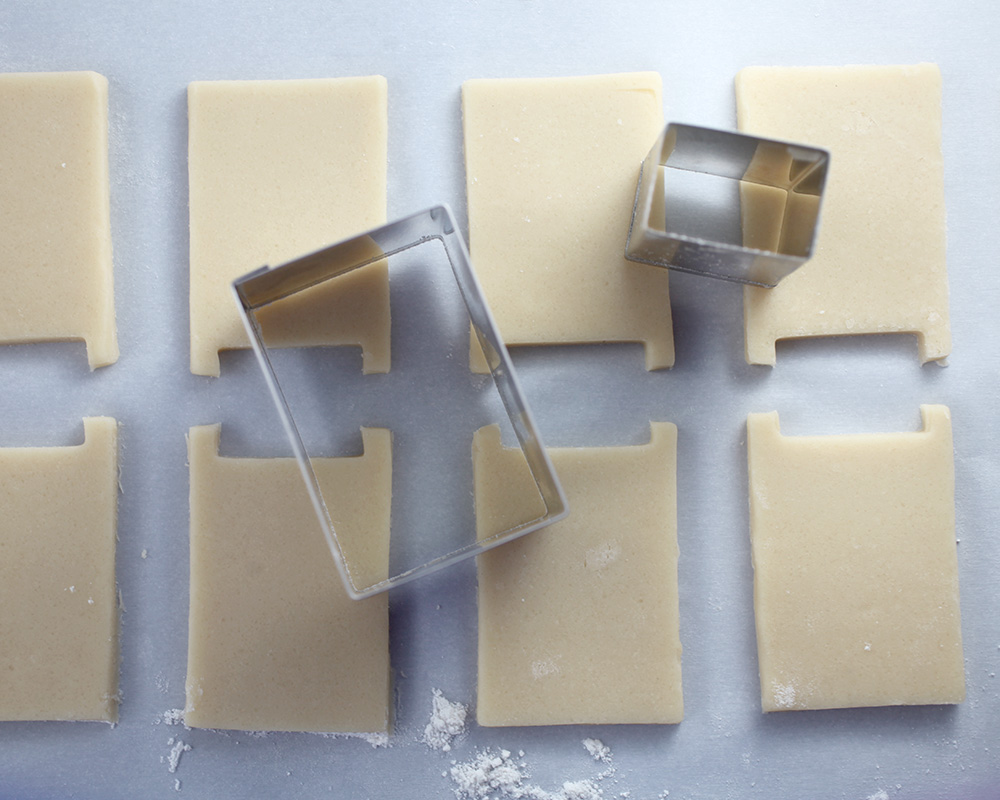 I used this awesome sugar cookie recipe and two rectangular cookie cutters to make the signs.
The big cutter is 2 X 3 inches and the little one is 1 x 1.5 inches.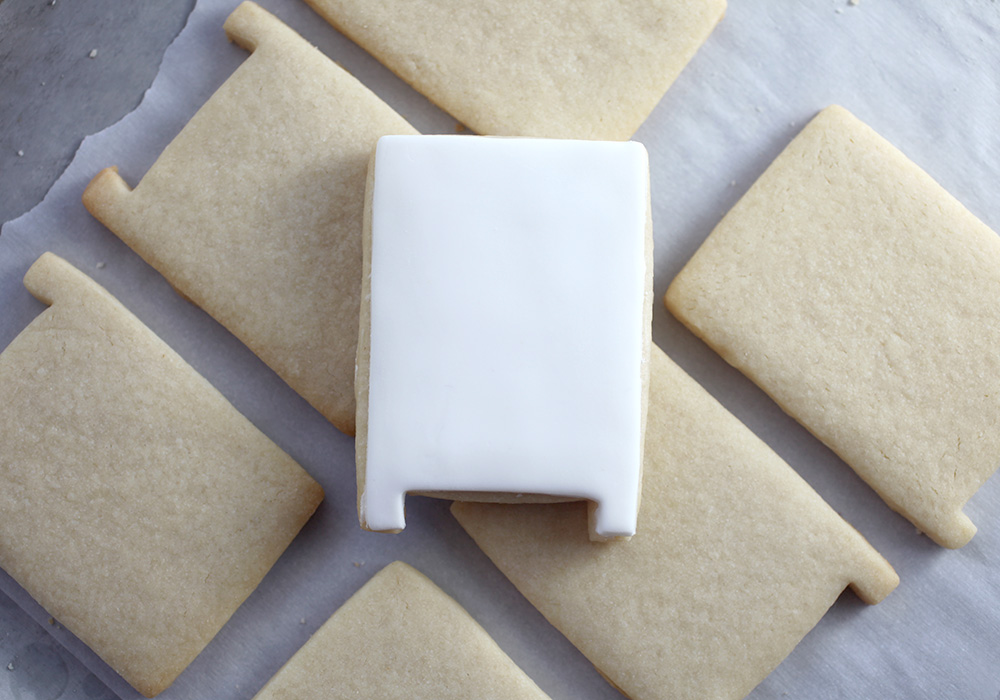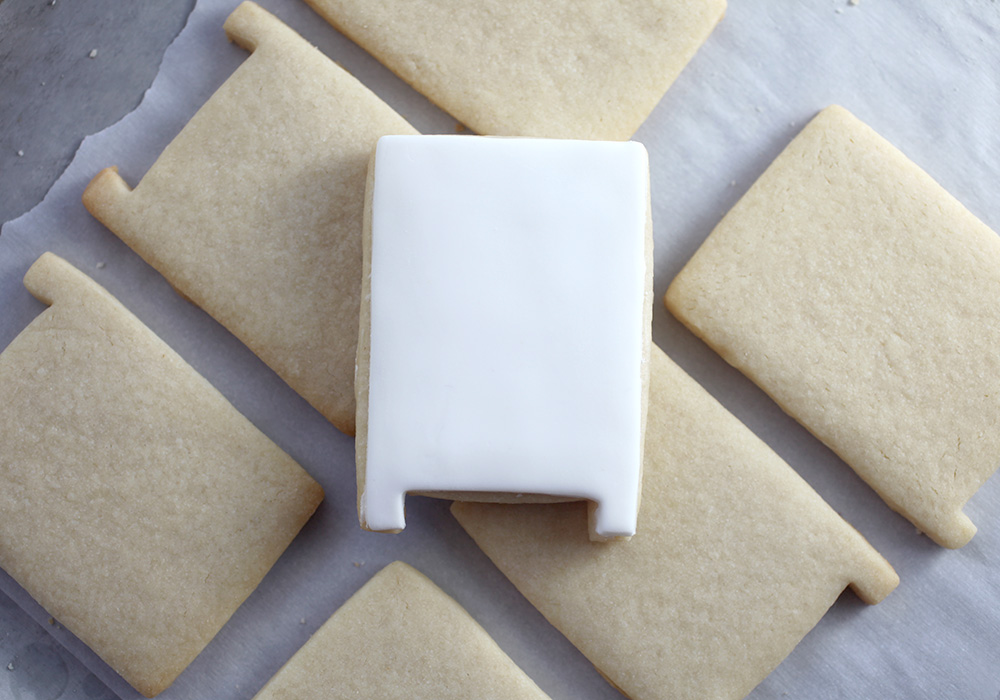 Once the cookies are baked and cooled, roll out vanilla fondant and you can use the same cutters to cover the cookie tops.
When rolling out fondant, keep your roller and work surface lightly coated in powdered sugar or corn starch so the fondant can be easily lifted and transferred.
Spread a thin layer of frosting on your cookies and then position the fondant in place. Gently press down and smooth out without making indentions in the fondant.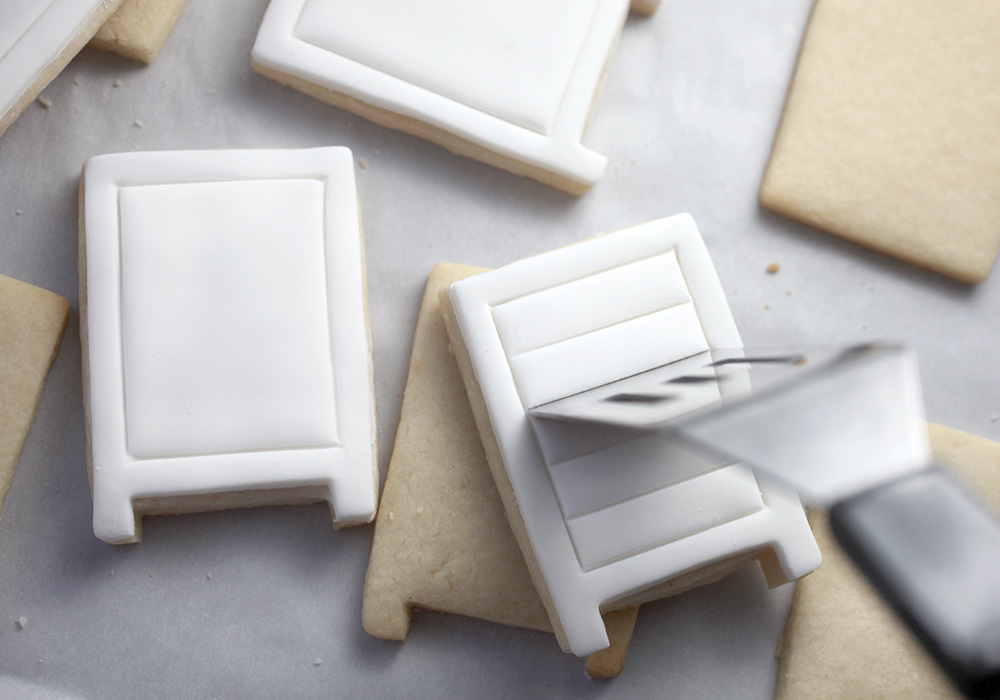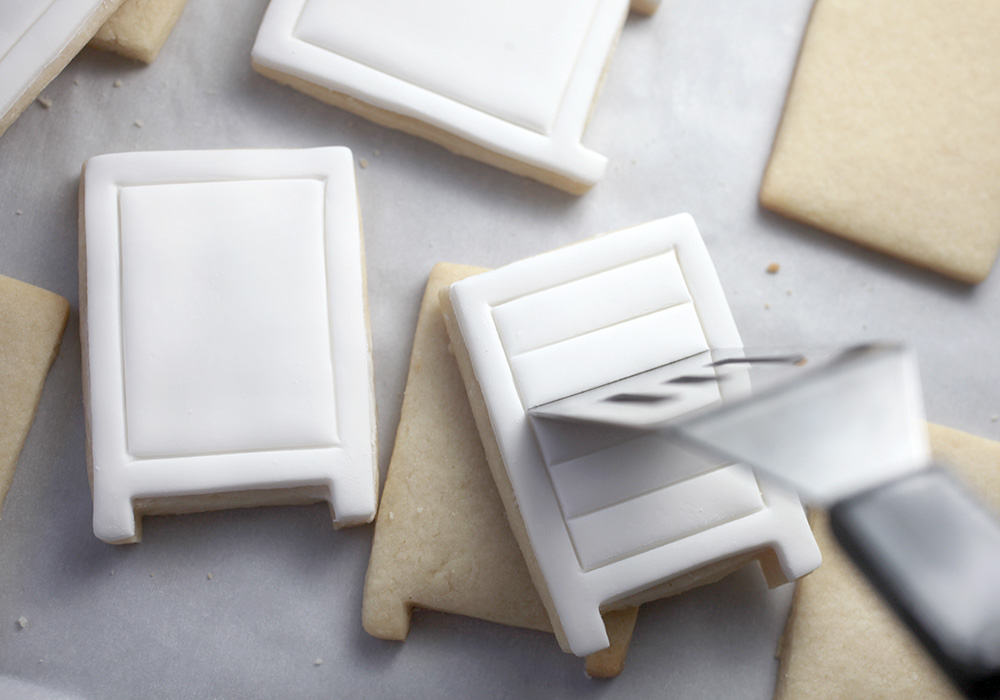 To make the signs, I used a mini spatula to press indentions into the fondant to create a border. The width of the spatula was also perfect for the middle horizontal lines, but you can also use any straight edge that works for you.
BTW, this mini spatula is one of my all-time favorite things in the kitchen. It's from Pampered Chef if you want to track one down.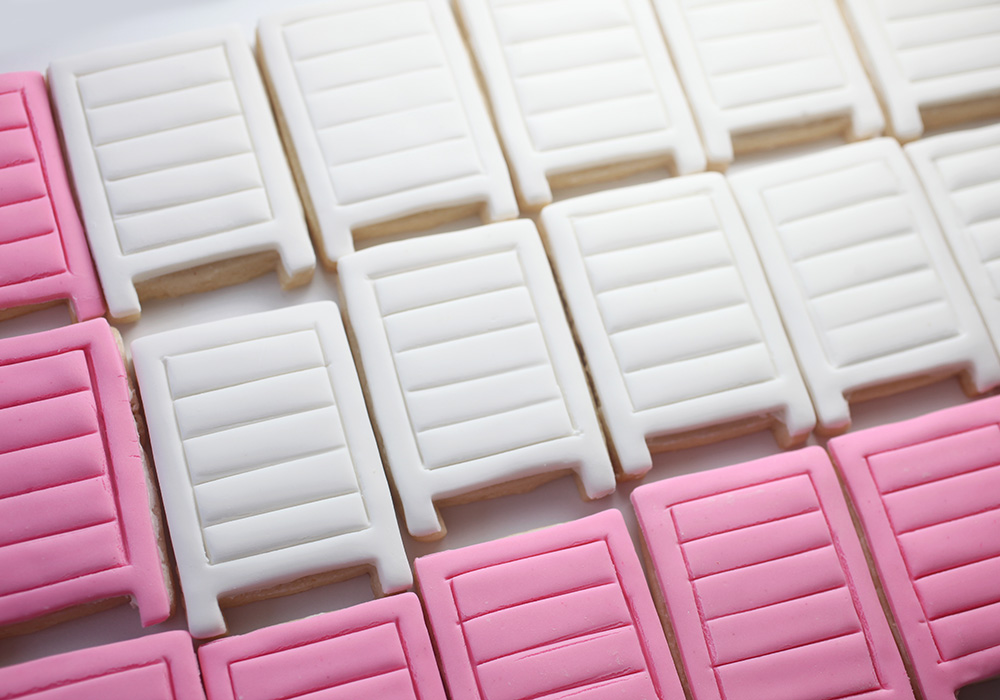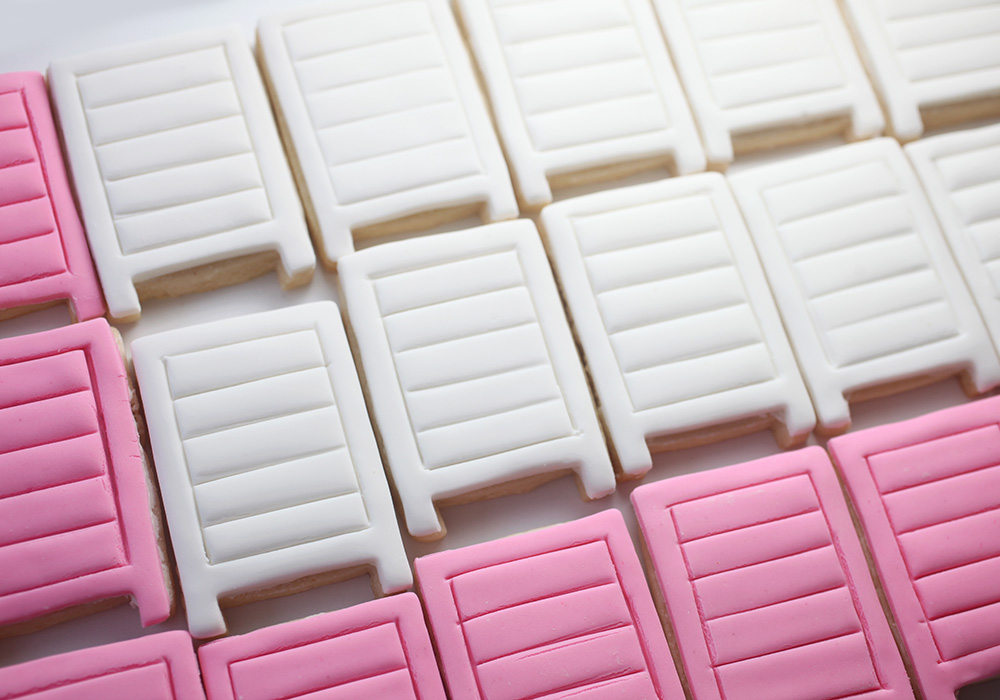 I also tinted some fondant light pink for even cuter signs.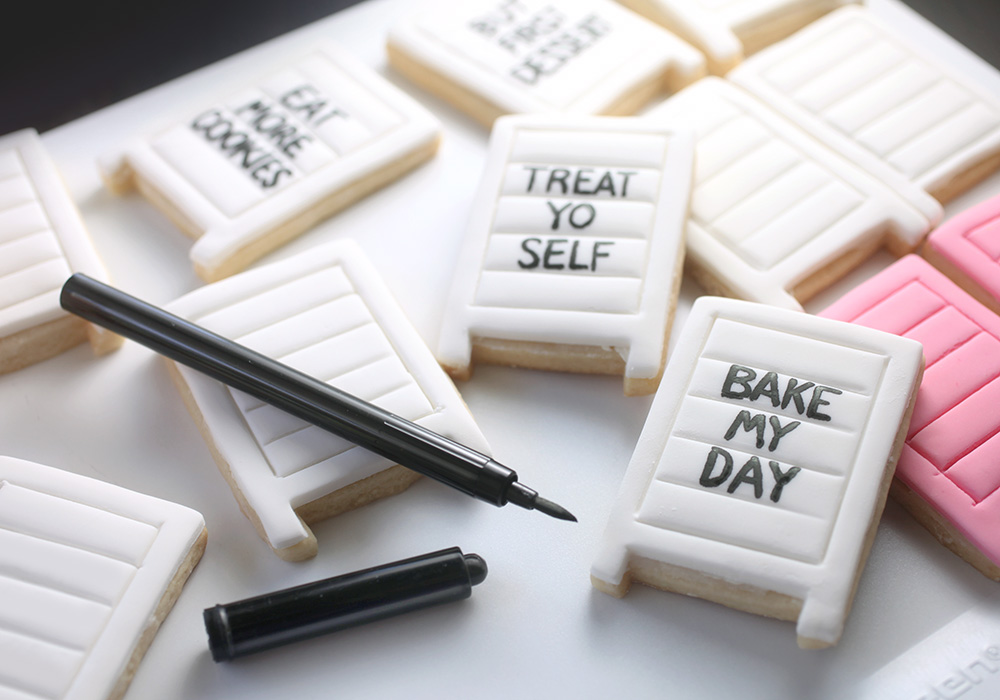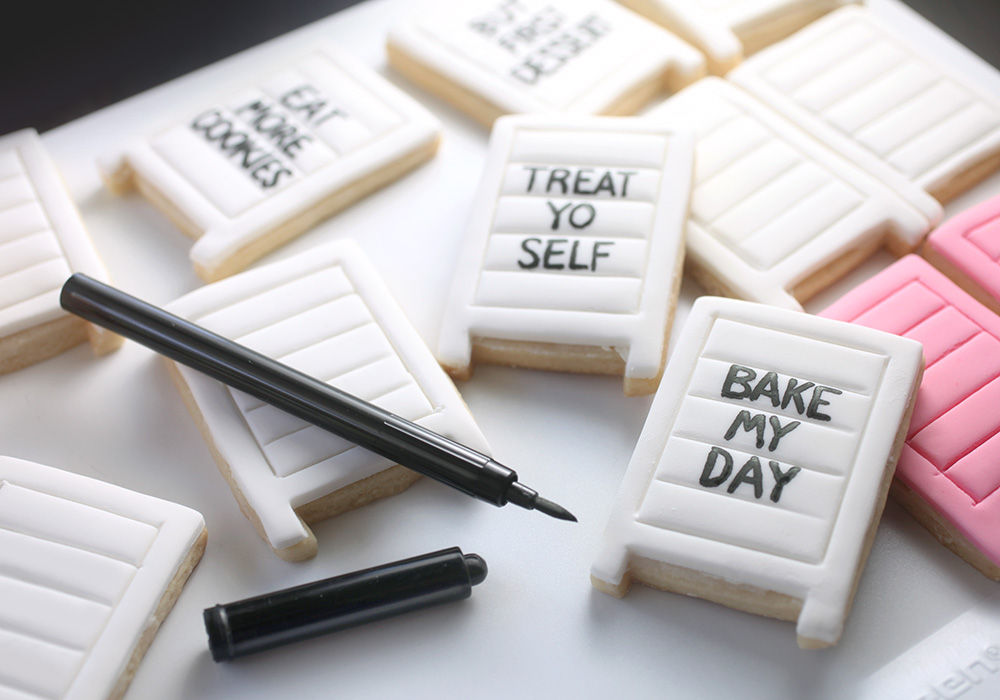 Let the fondant dry out a little and then use a black edible ink pen to write something sweet … or sassy. If you write right away, the pen may make indentions in the fondant.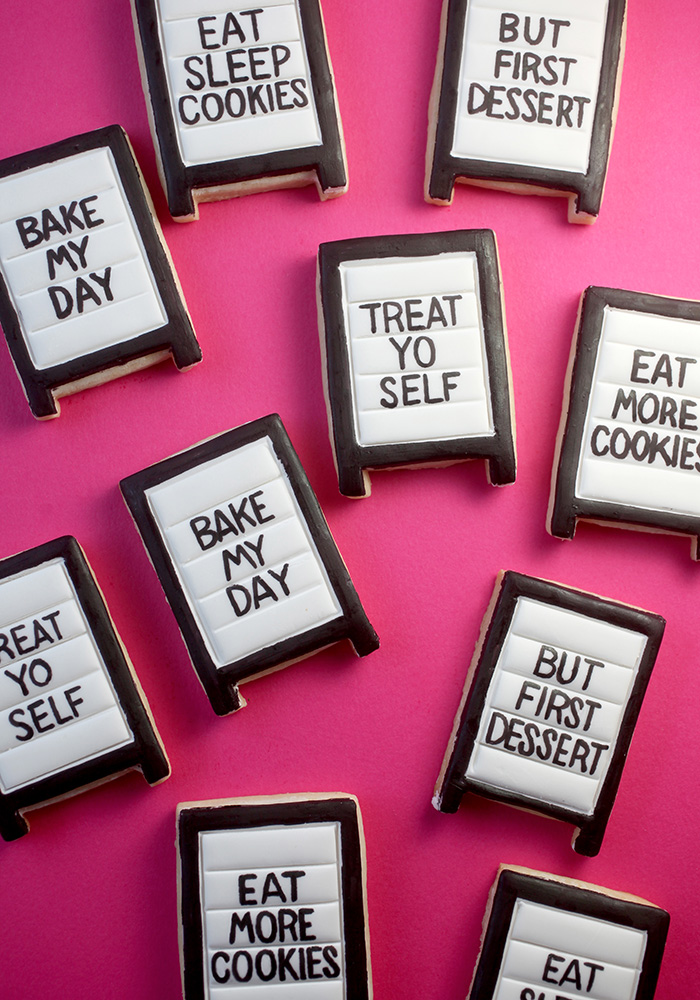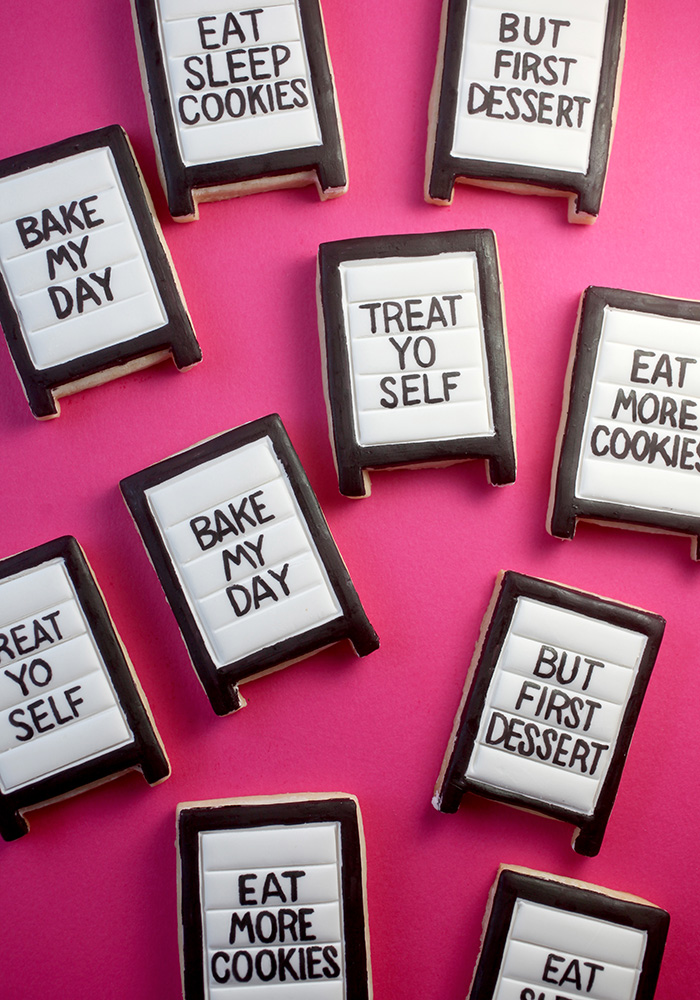 When done writing your words, use the same edible ink pen to fill in the borders. Indenting with the spatula helps to make sure you stay in the lines.
But wait, don't you think these signs should totally stand up?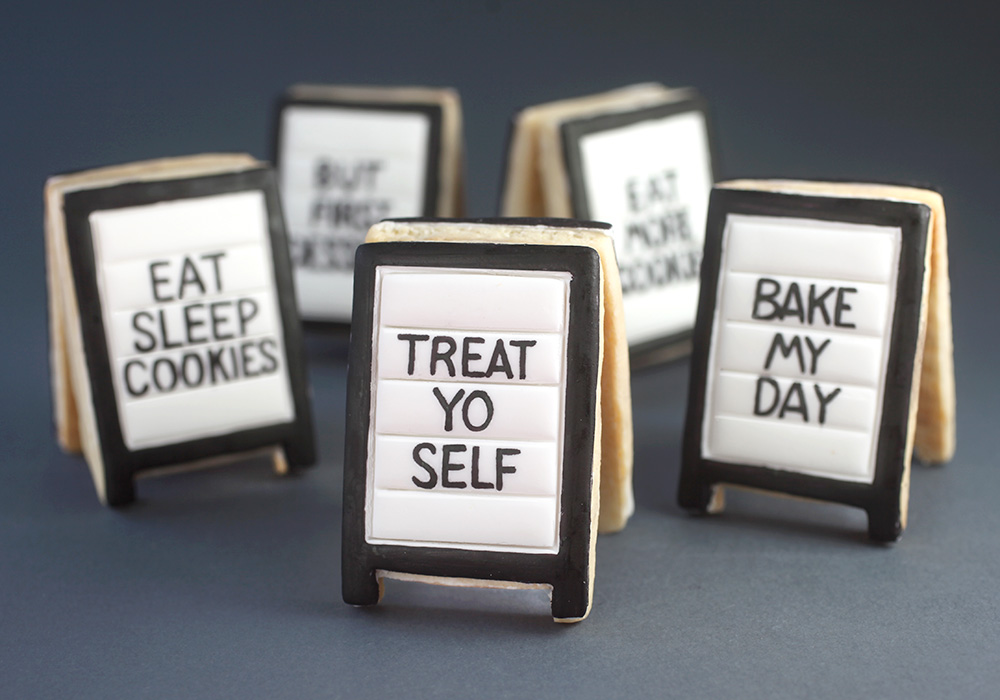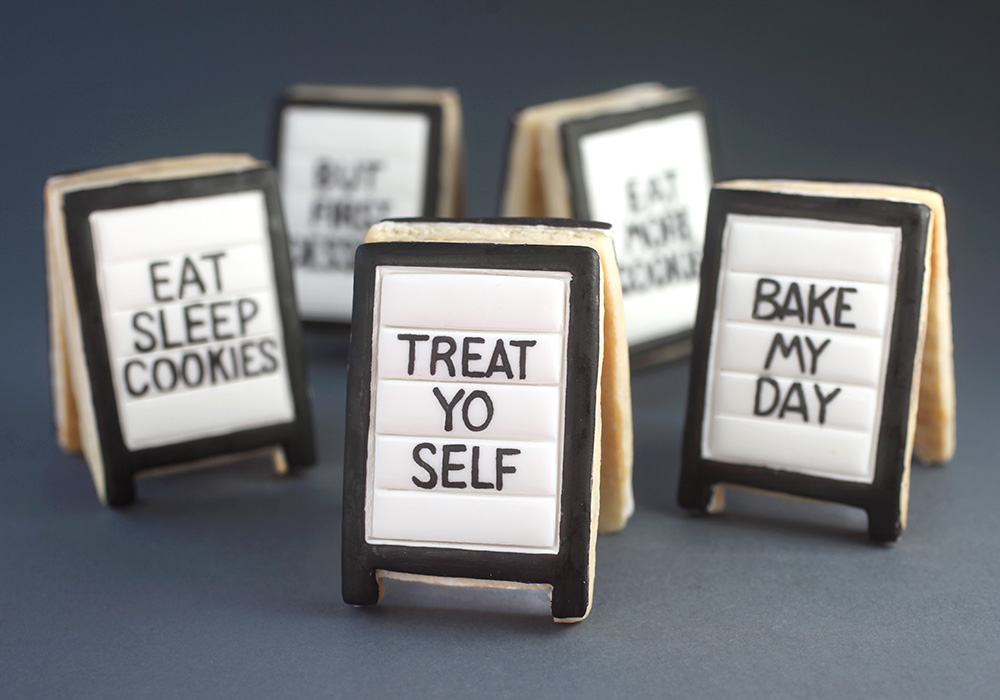 I think so, too.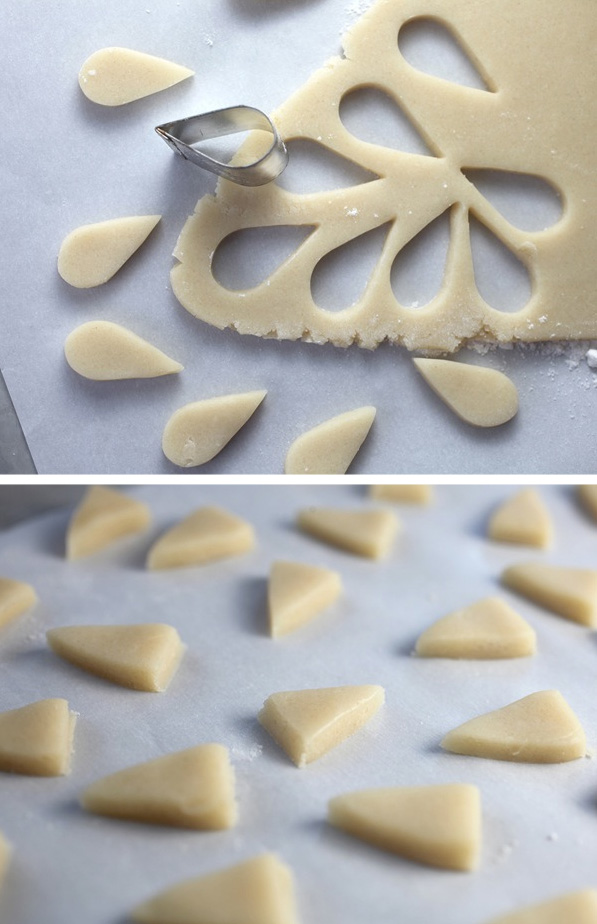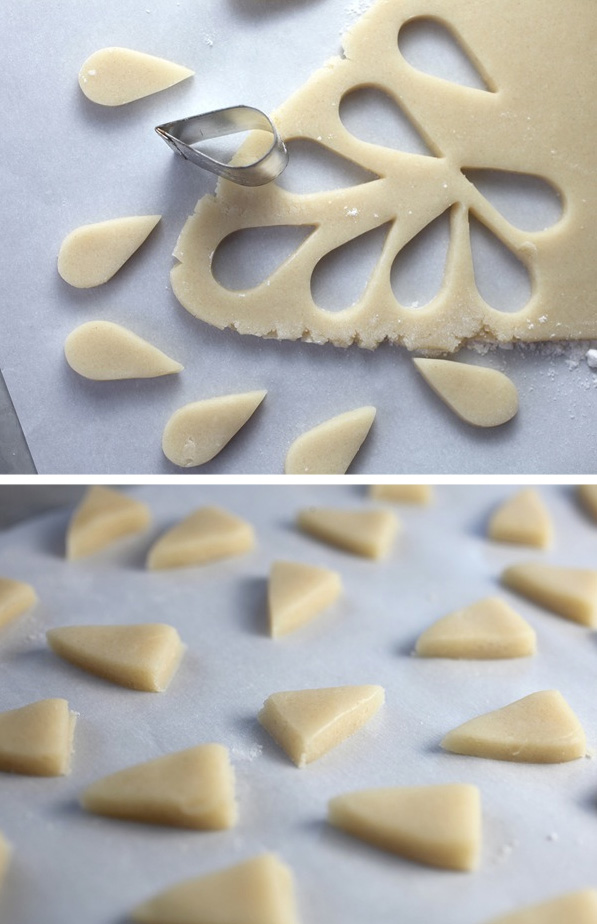 Here, I used a small teardrop cutter to make triangle shapes by cutting off the rounded ends.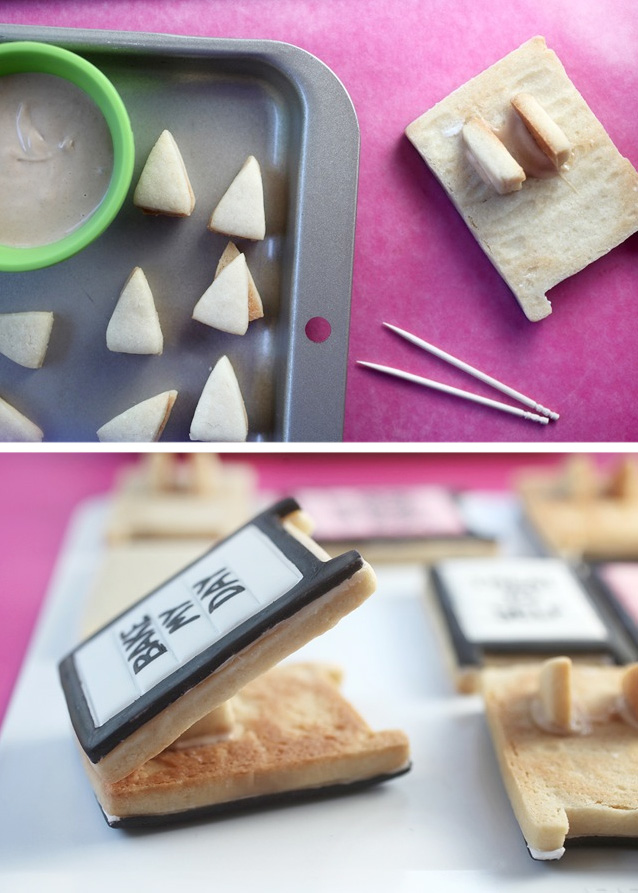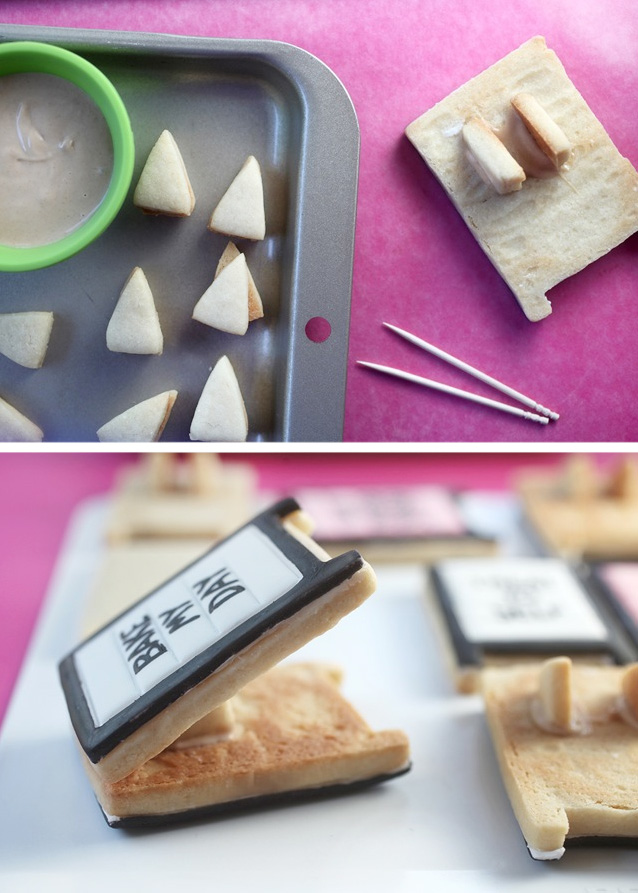 Then I attached the triangles to the cookie backs with melted peanut butter candy coating. You can use other colors, but the peanut butter wafers blended in with the cookie color nicely.
The sugar cookie recipe will make 24 cookies or 12 standing signs.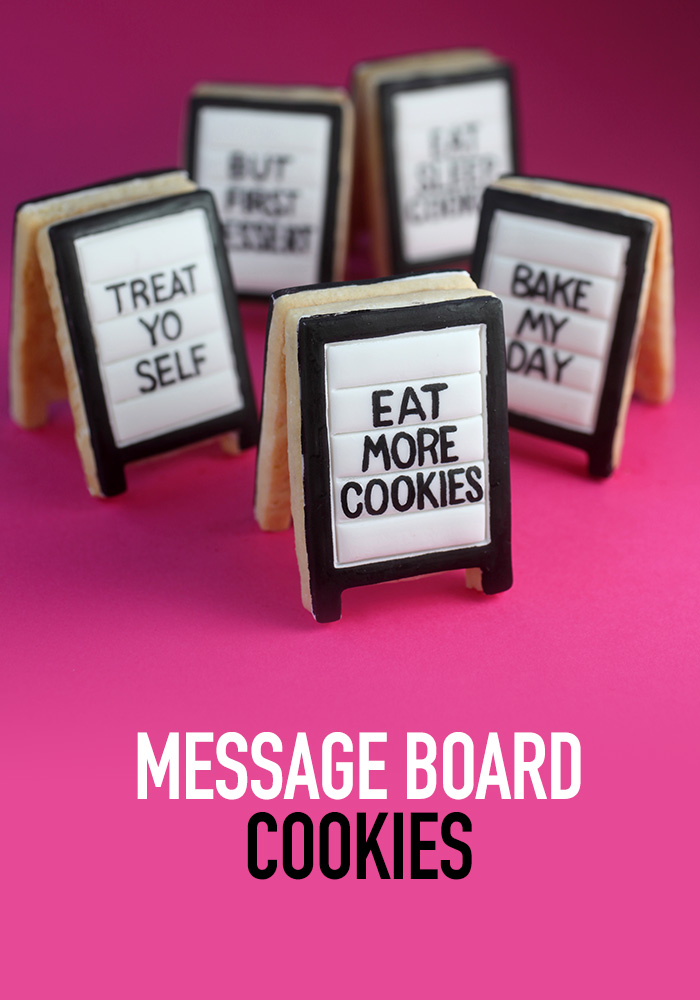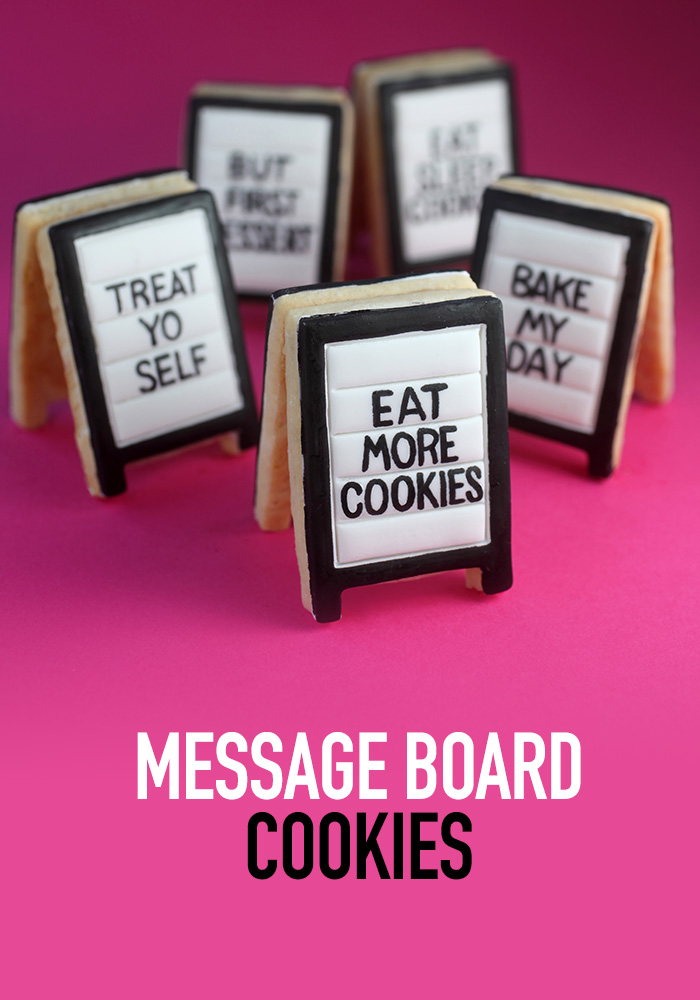 These are so cute… you'll want to eat your words.
Enjoy!!!