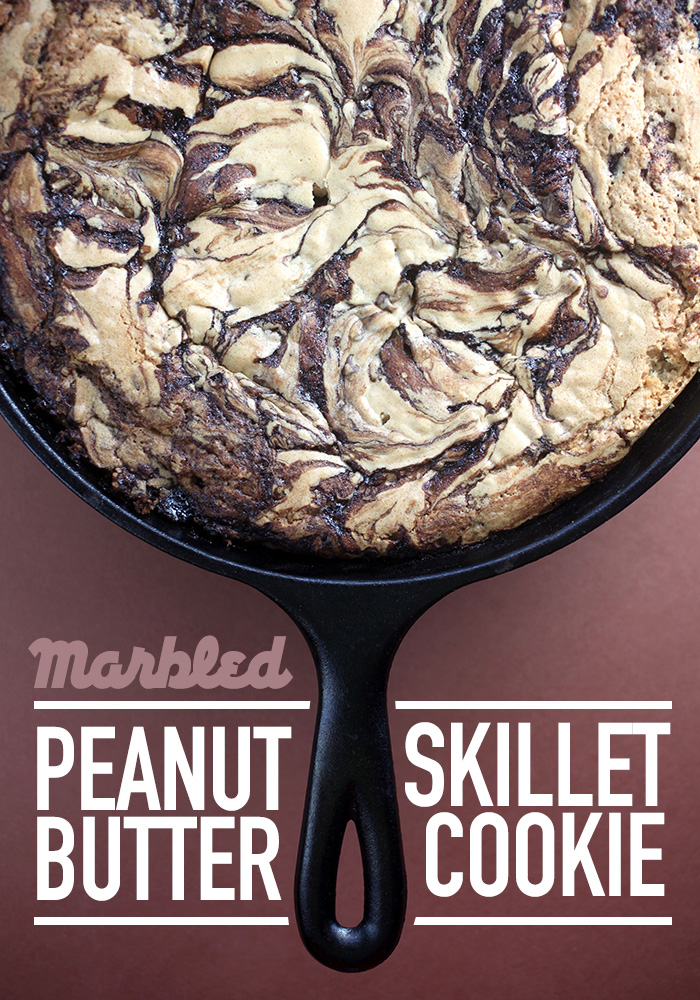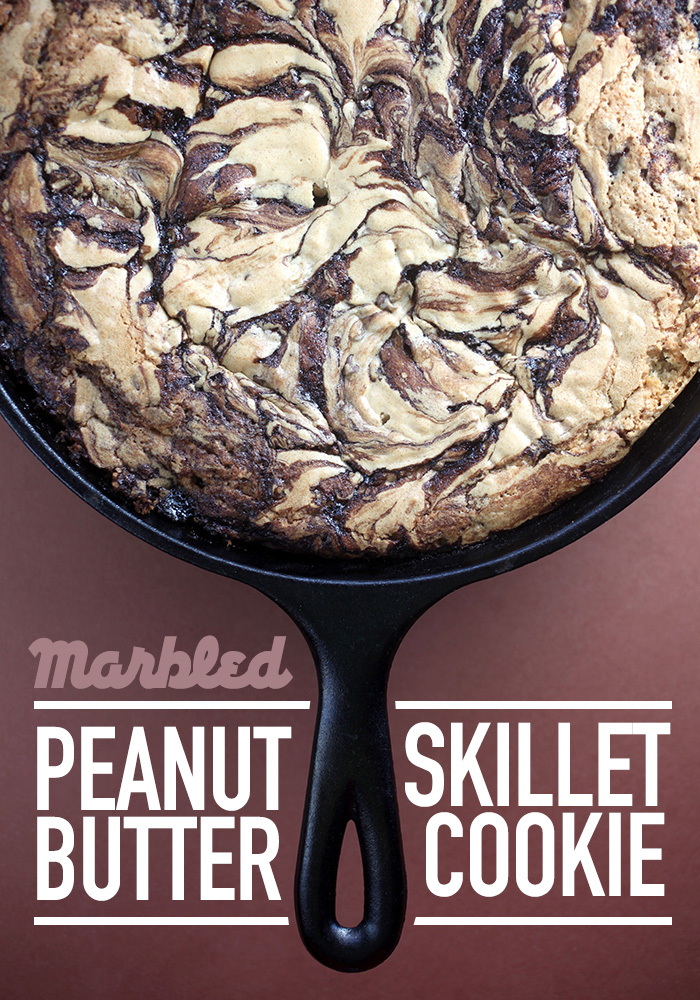 The swirls of chocolate that dance throughout this peanut butter skillet cookie will make you want to dive right in. I know because I could barely wait for a bite once I took this big beauty out of the oven.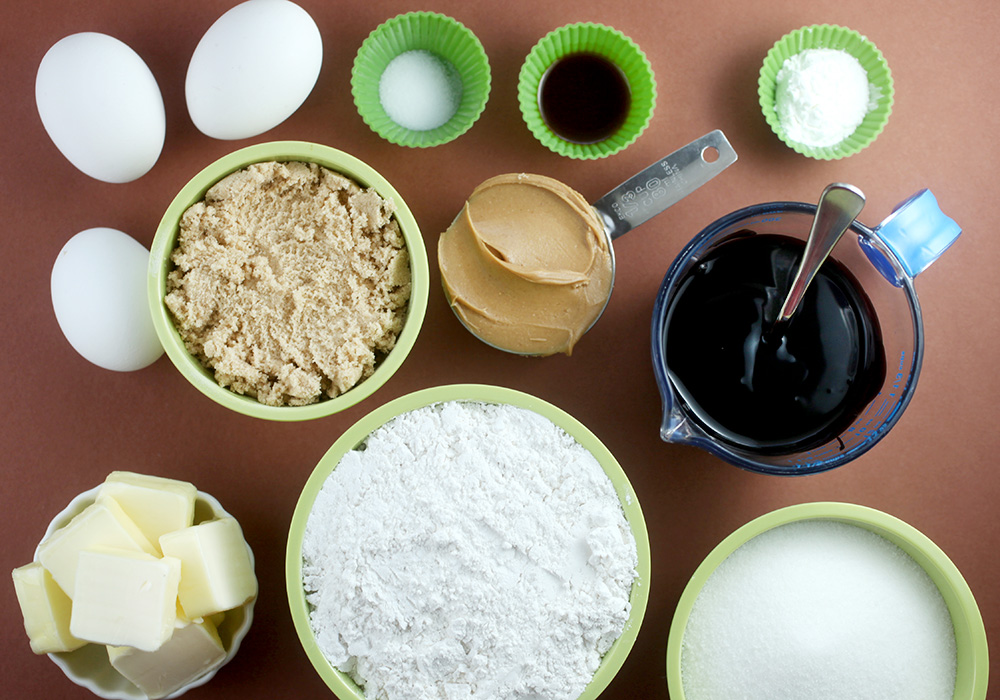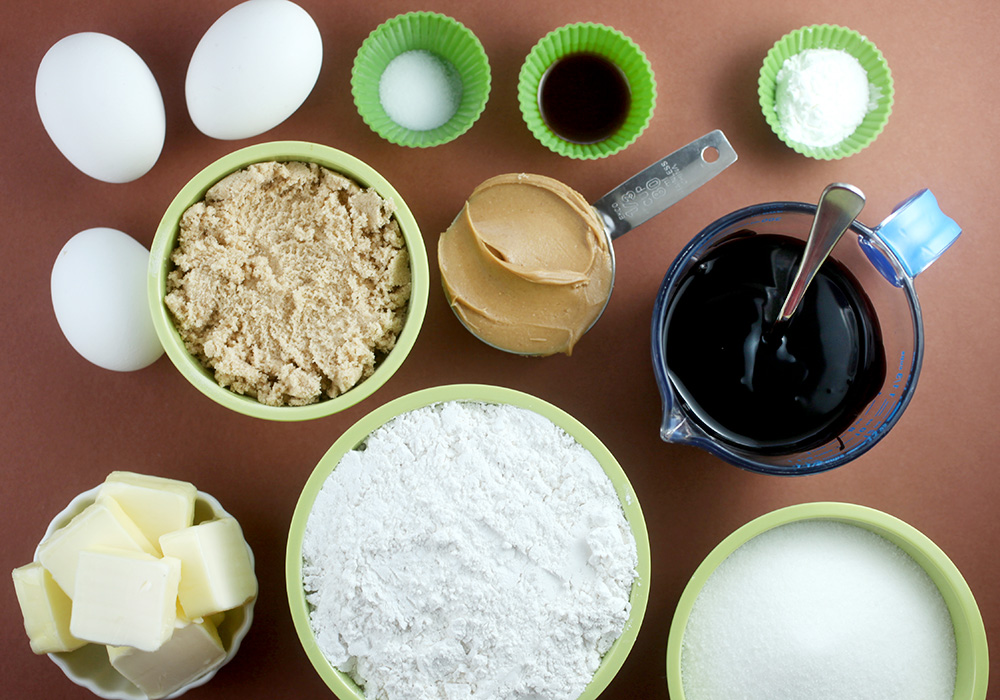 The ingredients you'll need are: flour, sugar, brown sugar, butter, peanut butter, vanilla, salt, eggs, baking powder, vanilla and chocolate syrup.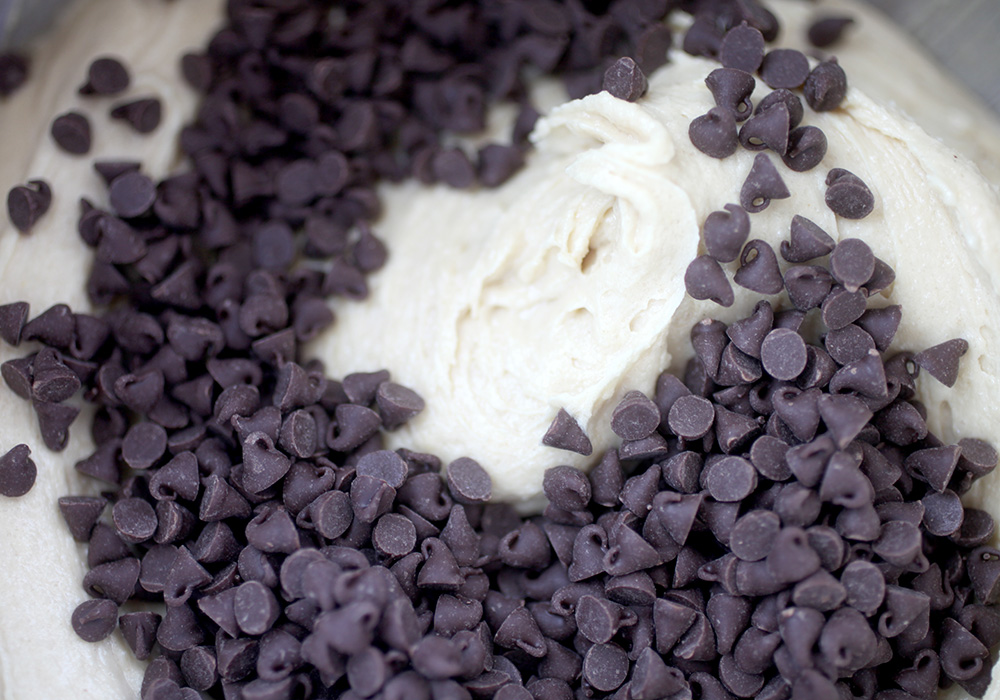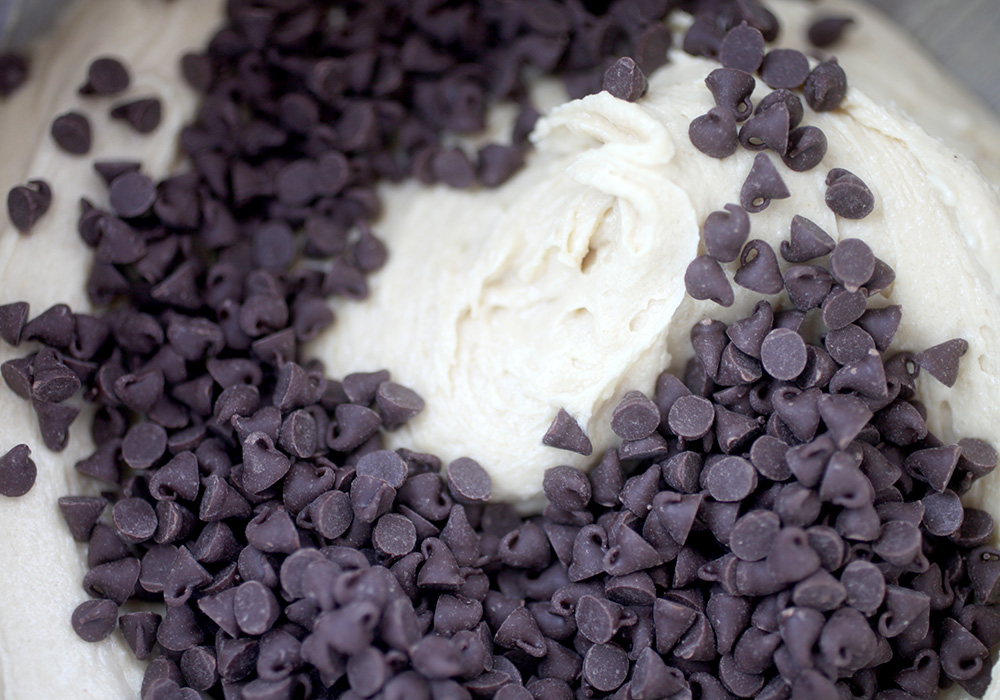 Oh … and some miniature semisweet chocolate chips don't hurt either. Once the batter is mixed, stir them right in for a double dose of chocolate.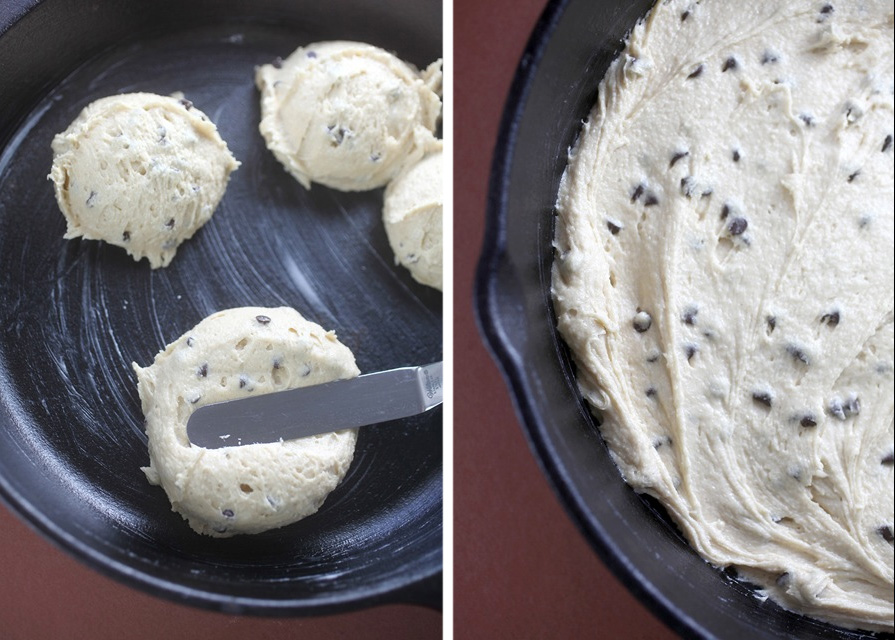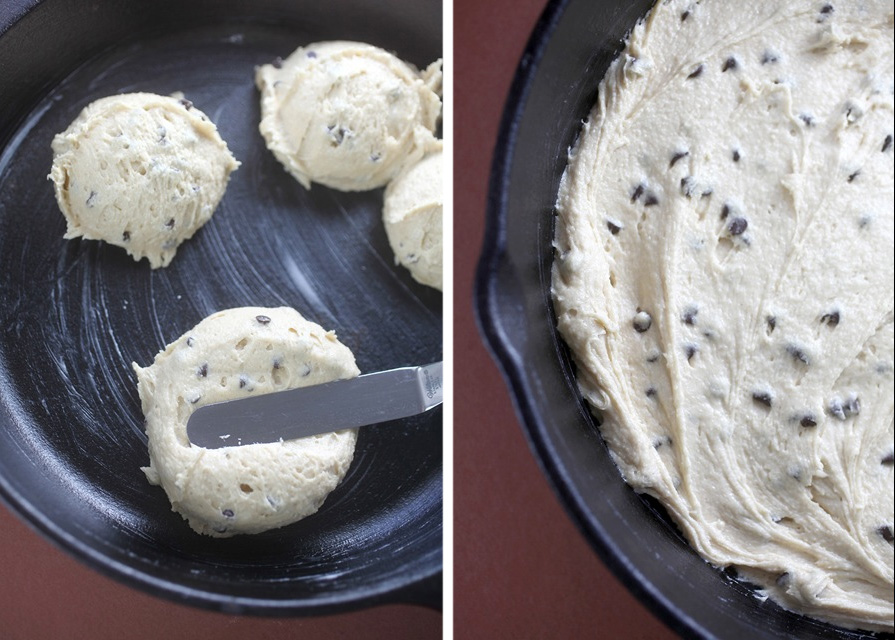 Spread half the batter in the bottom of a greased 10-inch cast iron skillet.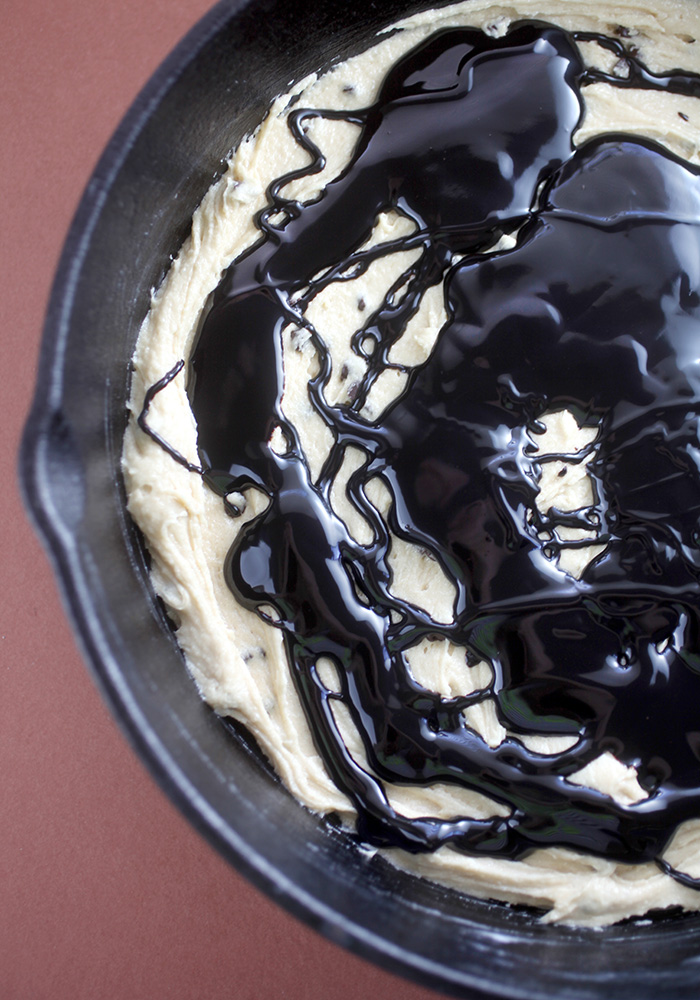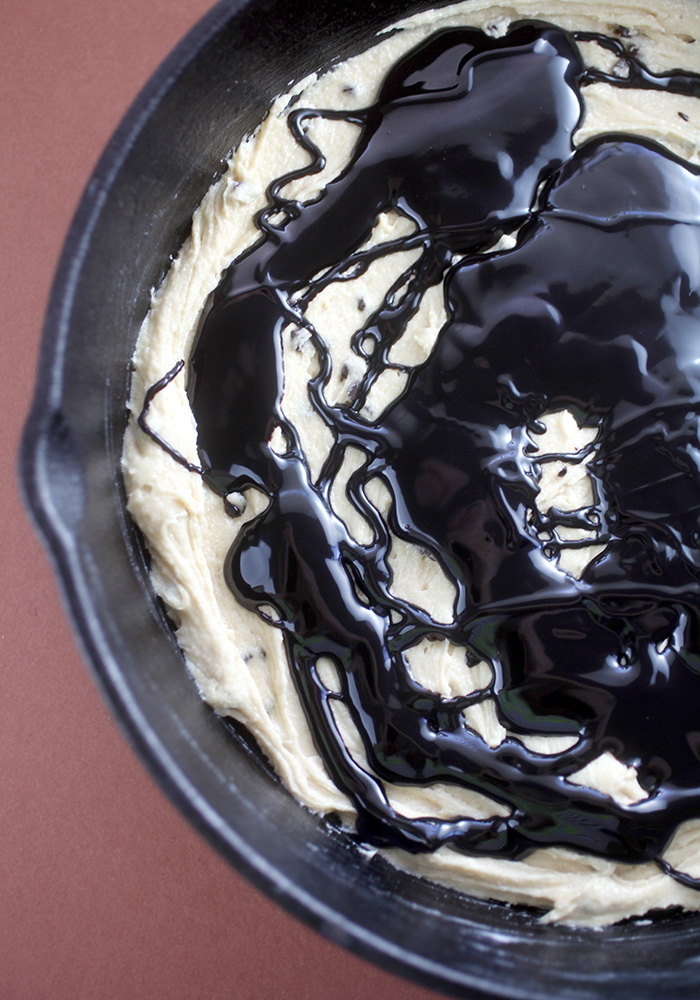 Now … yum … pour some chocolate syrup all over the top.
Good stuff.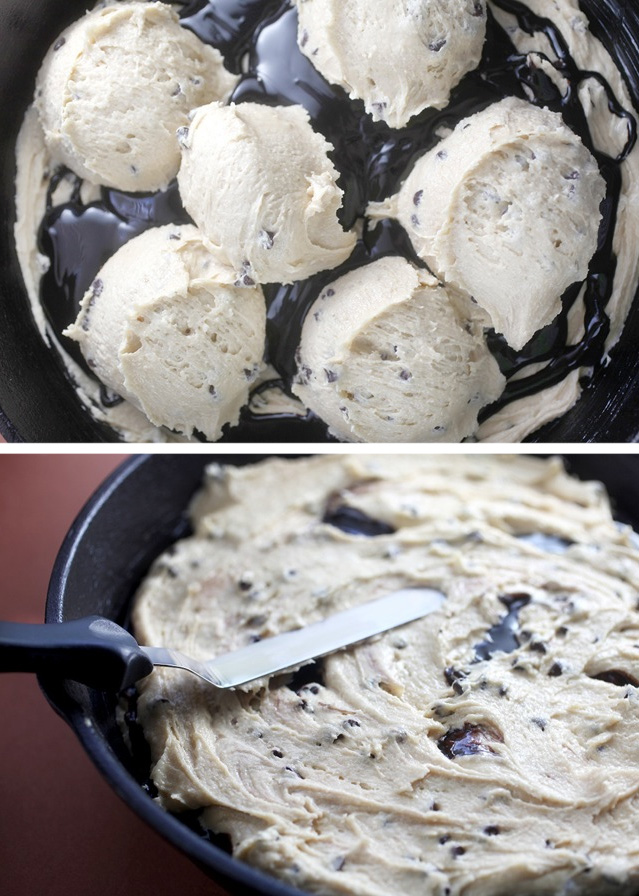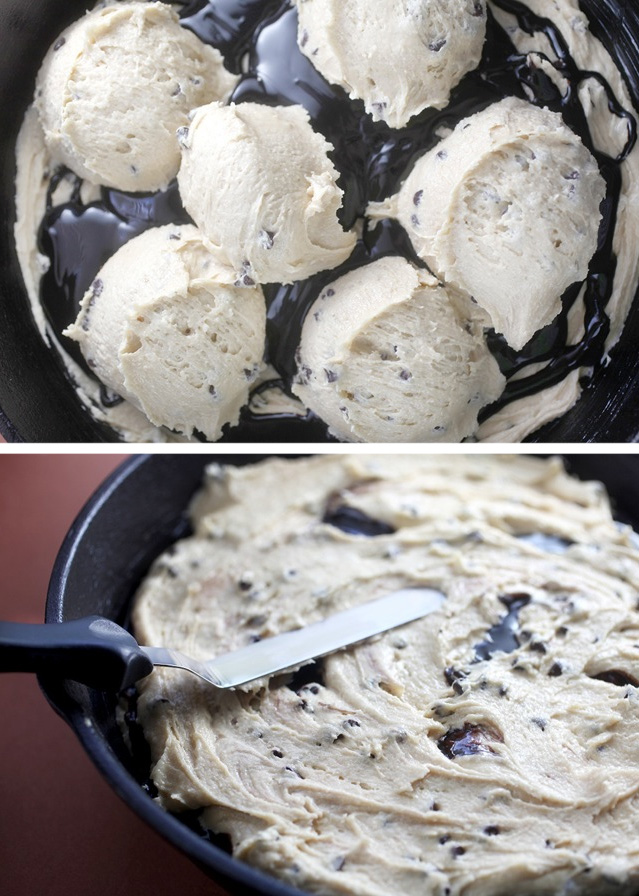 Then spread the rest of the batter on top of the syrup like so.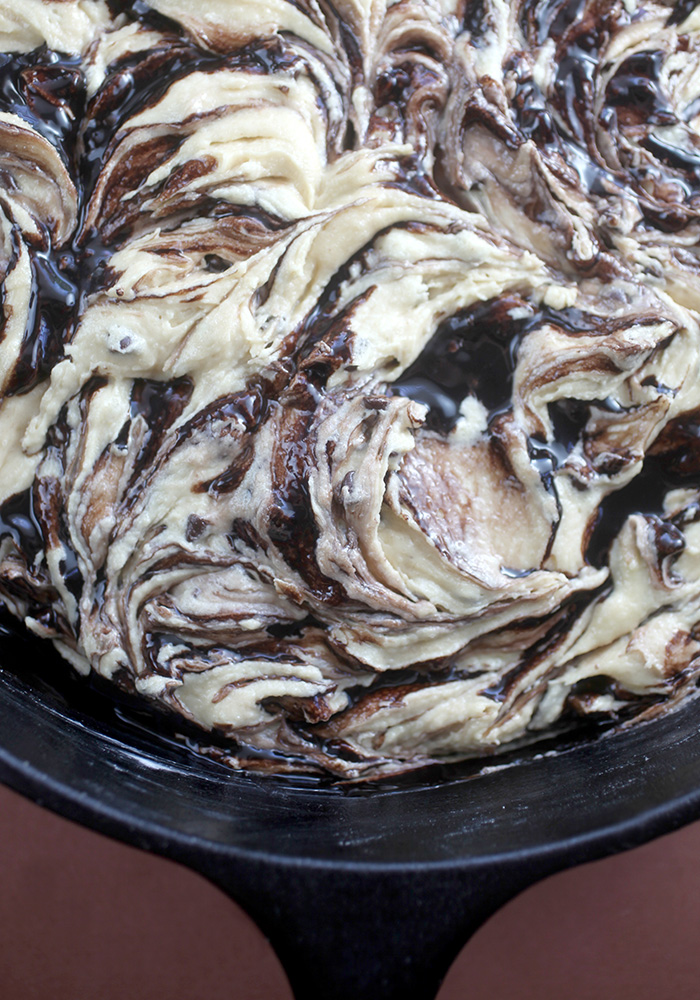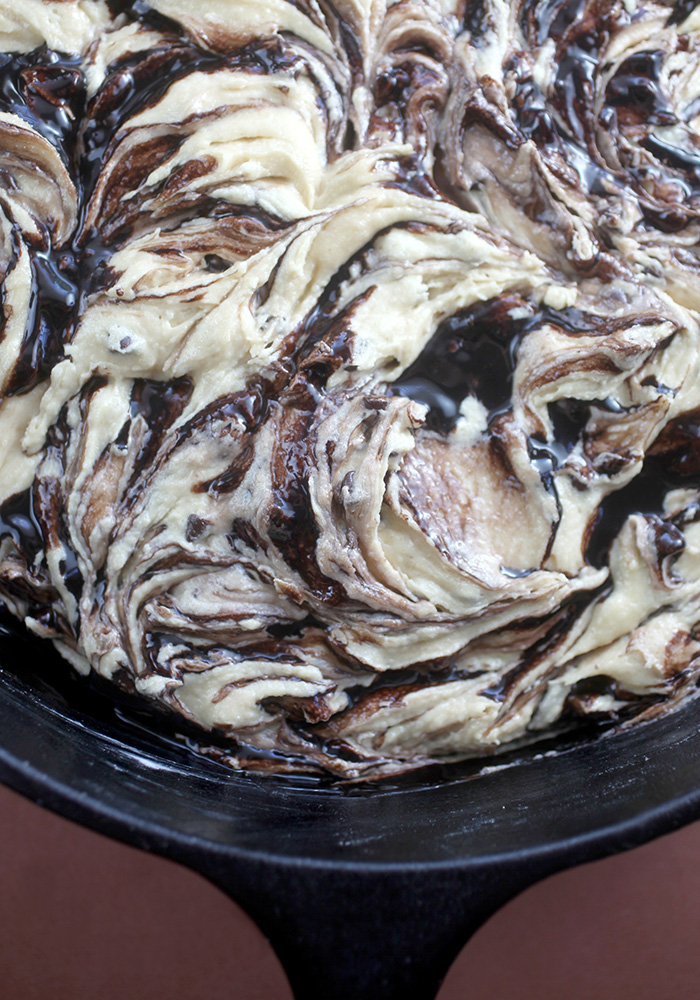 Now, gently swirl a thin knife through the batter several times. Be careful not to over mix or it will lose some of the marbled effect.
Okay, let's bake this baby.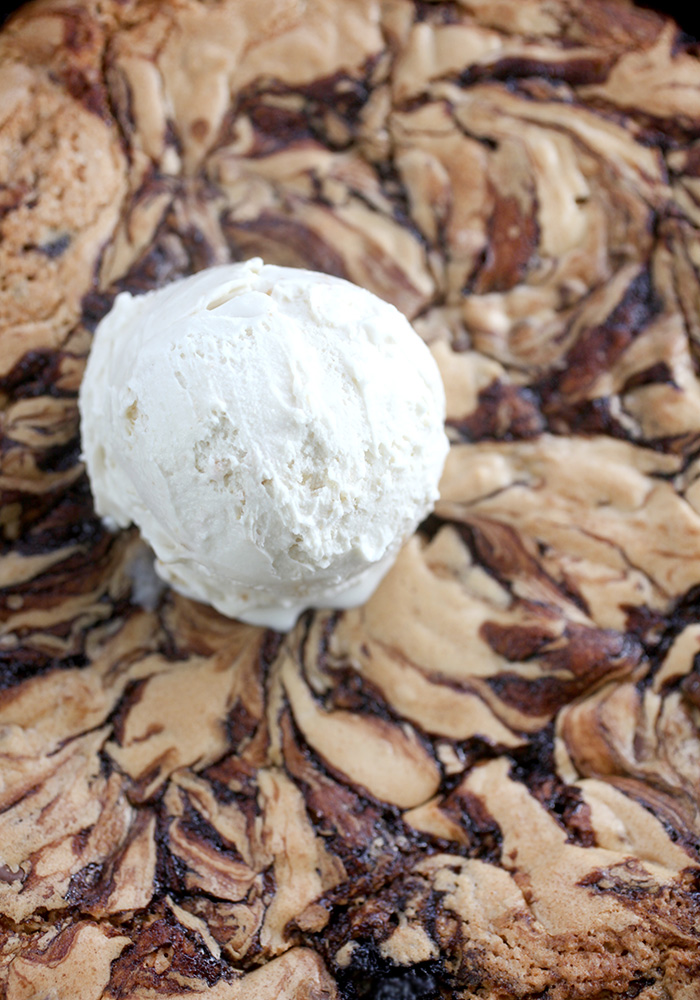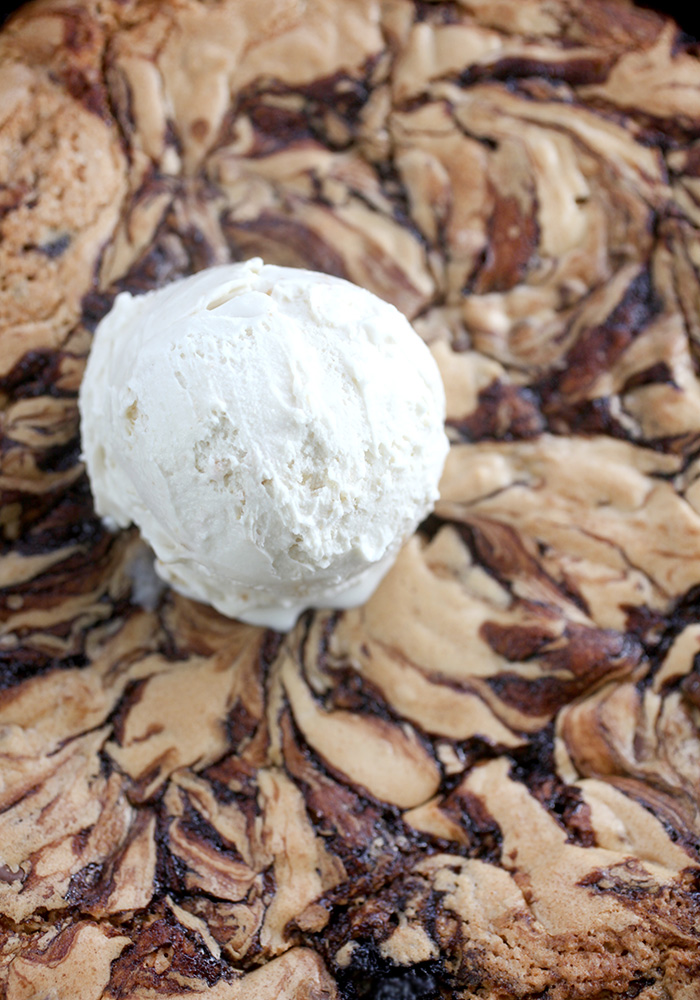 Beautiful. And even better with a big scoop of ice cream on top.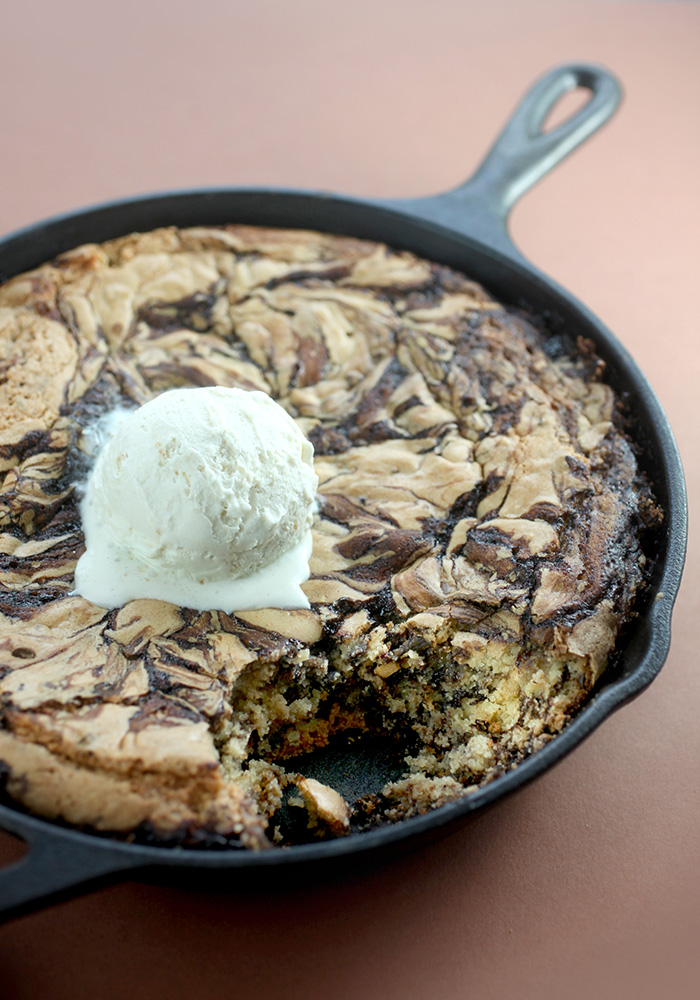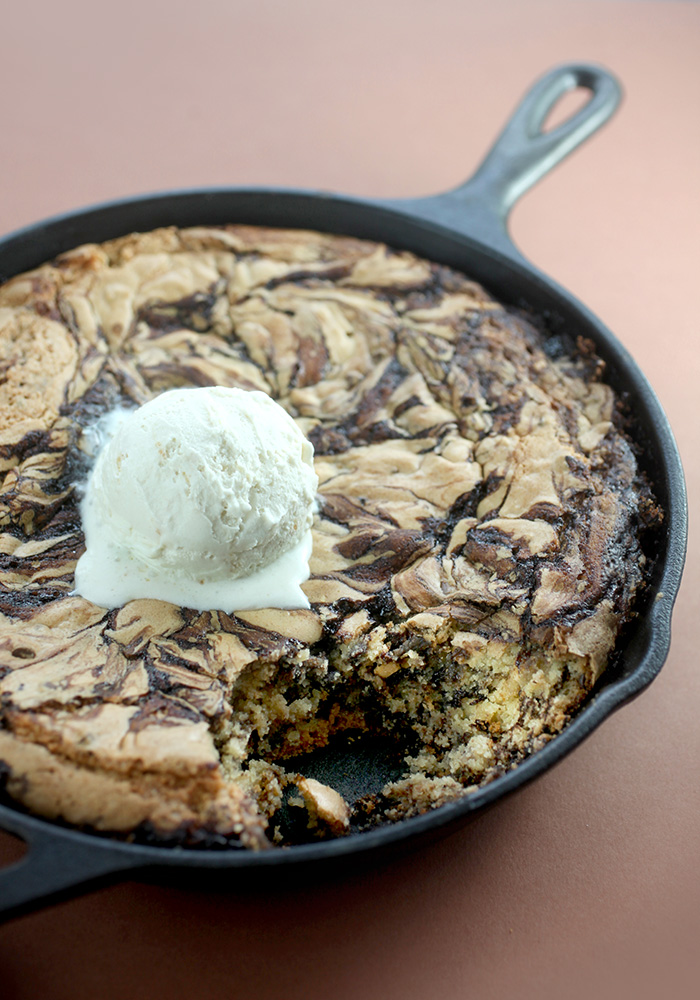 Dig in with friends and several spoons or cut into even slices to serve.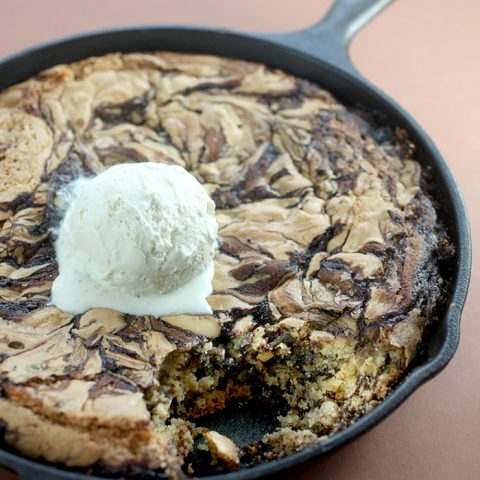 Marbled Peanut Butter Skillet Cookie
Prep Time 10 minutes

Cook Time 45 minutes

Total Time 55 minutes
Ingredients
2 cups all purpose flour
2 teaspoons baking powder
1/4 teaspoon salt
1/2 cup unsalted butter, softened
1/3 cup creamy peanut butter
1-1/4 cup granulated sugar
3/4 cup packed light brown sugar
3 eggs
1 teaspoon vanilla
1/2 cup miniature semisweet chocolate chips
1/2 to 1/3 cup chocolate syrup
Instructions
Preheat oven to 350 degrees Fahrenheit.
Generously grease a deep 10-inch cast iron skillet.
Whisk together flour, baking powder and salt in medium bowl and set aside.
Using a mixer, beat butter and peanut butter until combined. Add both sugars and beat until combined. Add eggs one at a time beating between each addition. Then add vanilla and mix.
Add flour mixture to peanut butter mixture and mix until incorporated. Stir in mini chocolate chips.
Spread half of batter in bottom of skillet. Pour syrup on top. Gently spread remaining batter on top of syrup. Using a thin knife, gently swirl syrup through batter.
Bake 45-50 minutes. (Note: You can also bake in a 13 X 9 inch pan for 35-40 minutes.)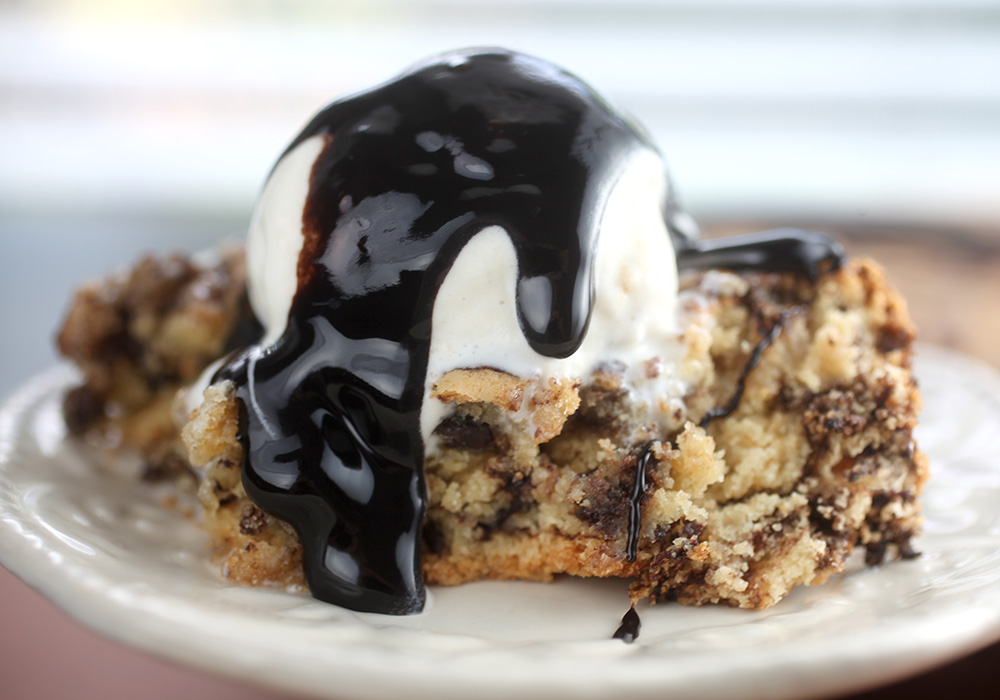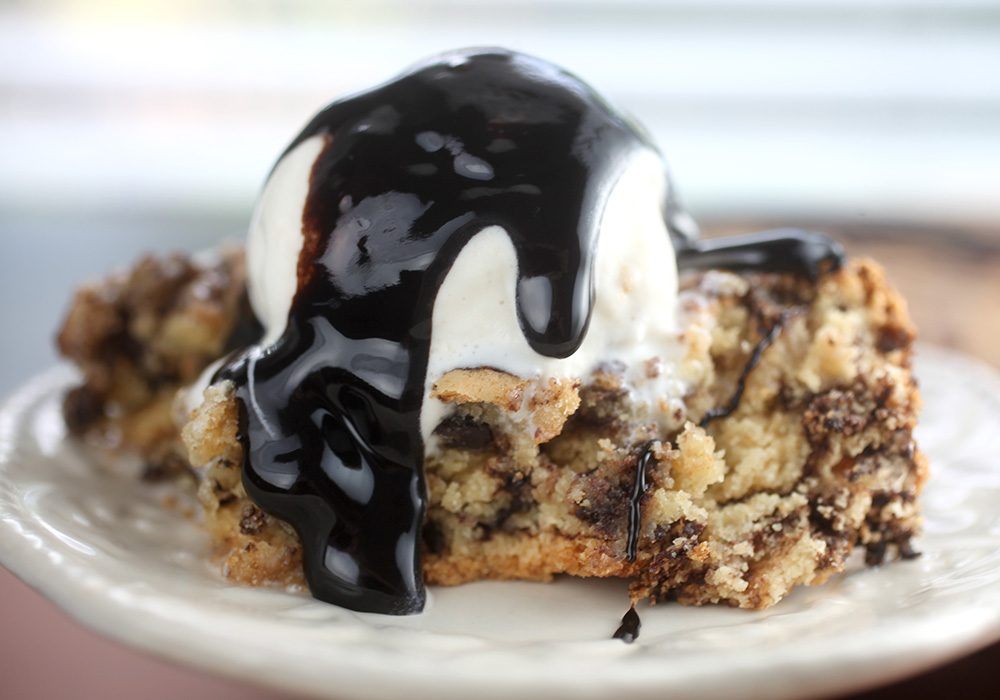 Enjoy with ice cream and more syrup if desired.