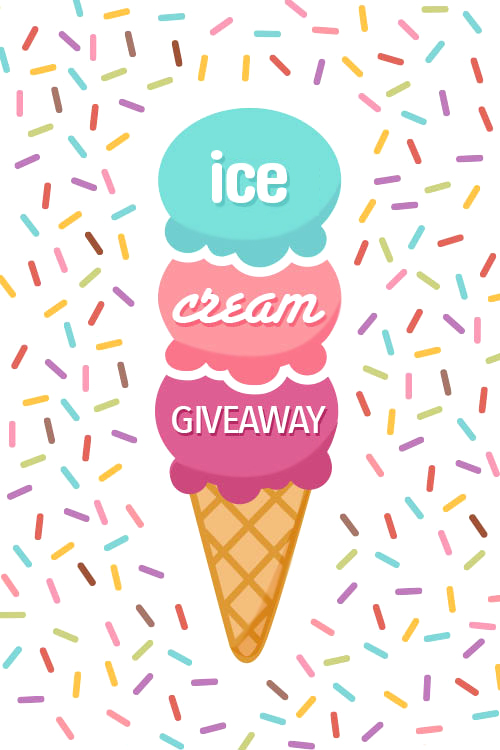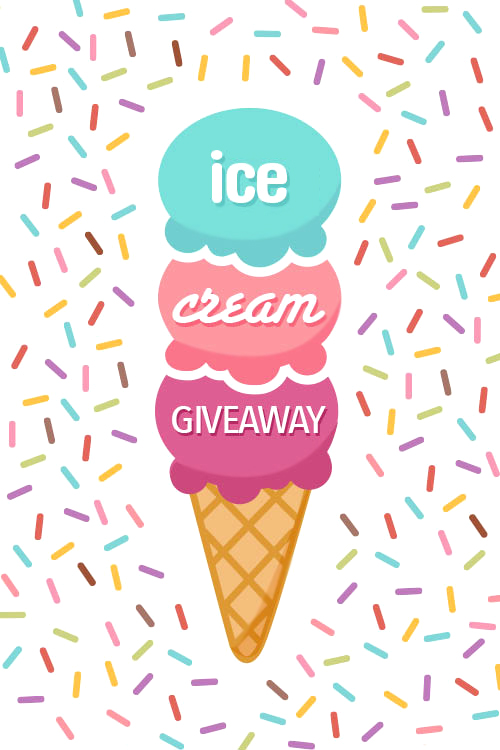 Happy Sunday! And Happy Father's Day, too! I'm giving away something sweet to celebrate summer and of course ice cream.
You know, I think I could eat ice cream every day. It's always my favorite go-to treat when I travel… but I never really get ice cream at restaurants. That just seems boring. Probably because it's not as fun as going into a scoop shop and looking all the pretty creamy colors. And I always prefer eating ice cream out of a cup. I don't like to eat it out of a cone because I'm way messy. So if I do get it in a cone, it's just so I can snap a picture of it. Then I turn it upside down and dump it in a cup and eat it with a spoon – or better yet – I like to break up the waffle cone (never a sugar cone) and use it to scoop out the ice cream. I may be weird.
Okay, back to the giveaway.
Up for grabs is this Cuisinart 2 Qt. Ice Cream Maker and one of my favorite scoop shops new book, Jeni's Splendid Ice Cream Desserts. Yum! If you have her first book, you'll want to get your hands on this one, too. It's divided up into sections like ice cream parlor, bakeshop and sundae bar. So fun!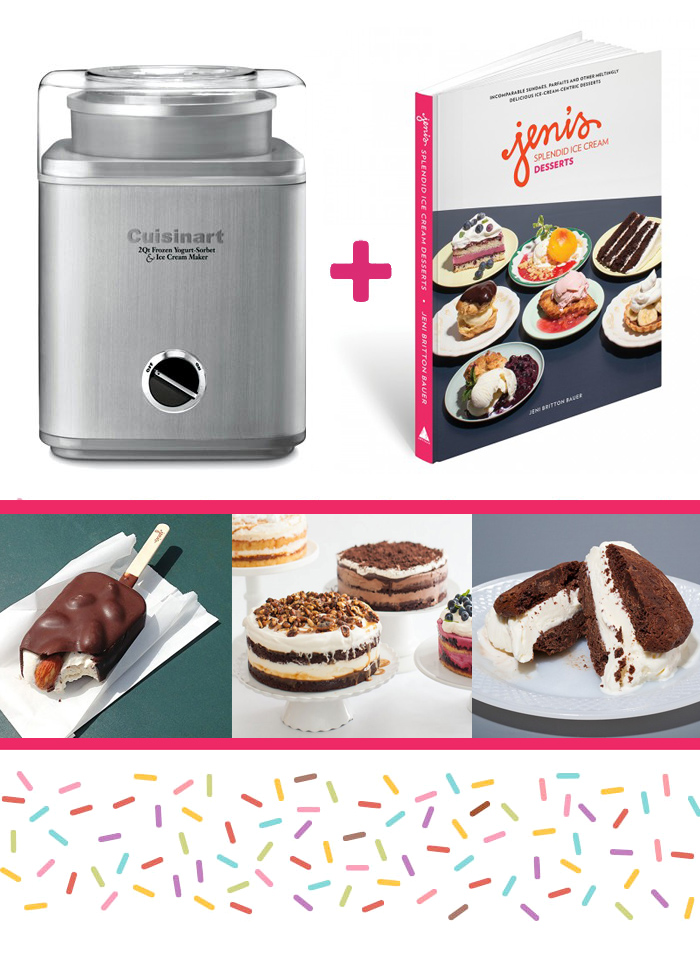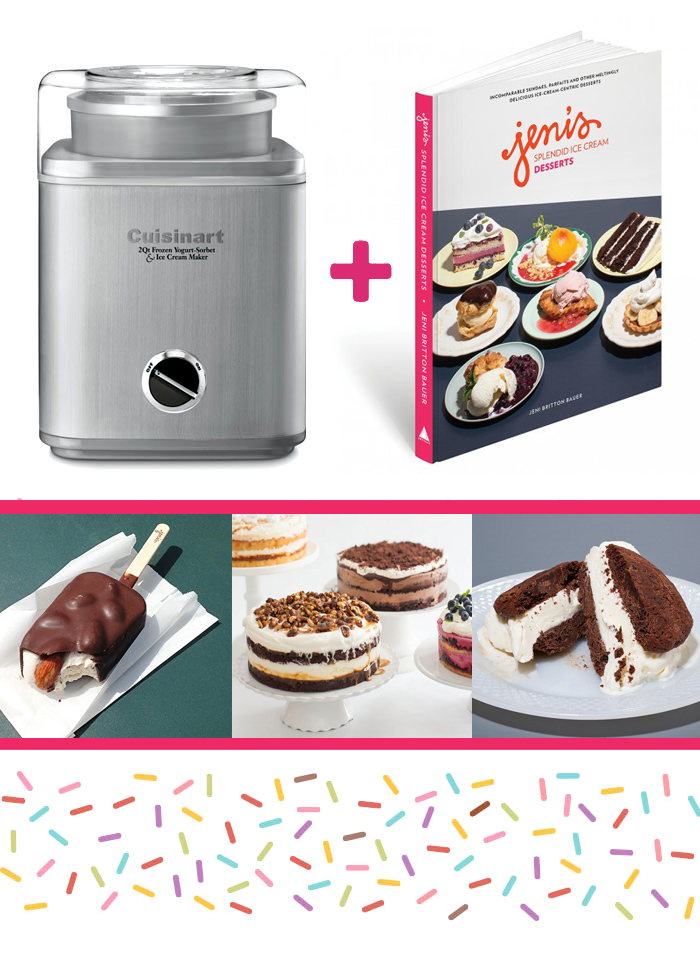 Here's the sweet scoop for a chance to win them both:
To enter leave a comment on this post and share your favorite ice cream flavor and how you like to enjoy it. Cone, cup, bowl… barrel ; ) ?
Deadline to enter is Wednesday, June 18, 2014 at 7:00 pm ET. SORRY, Time's Up! Winner announced below.
One winner will be chosen at random and announced sometime Wednesday evening on this post.
Good luck guys!
I've been reading all your favorites for the last couple of days and now I need all the flavors! and a big spoon of course.
Okiedokie – it's ice cream maker winner time!
The winning comment is #1216. Congratulations Angela – I hope you love making your own mint chocolate chip and butter pecan. YAY!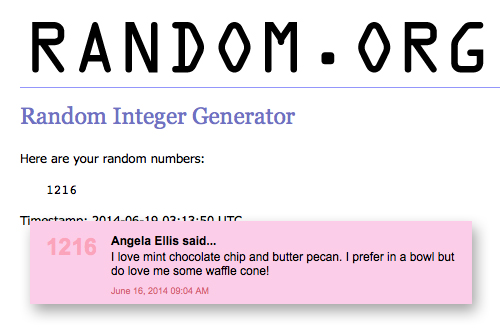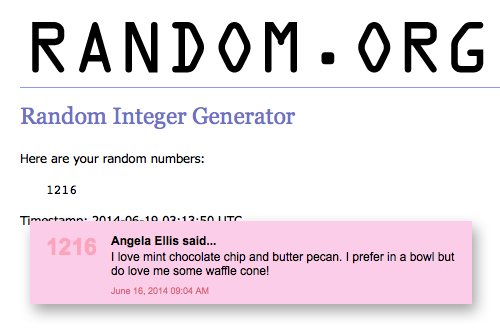 This giveaway sponsored by me.