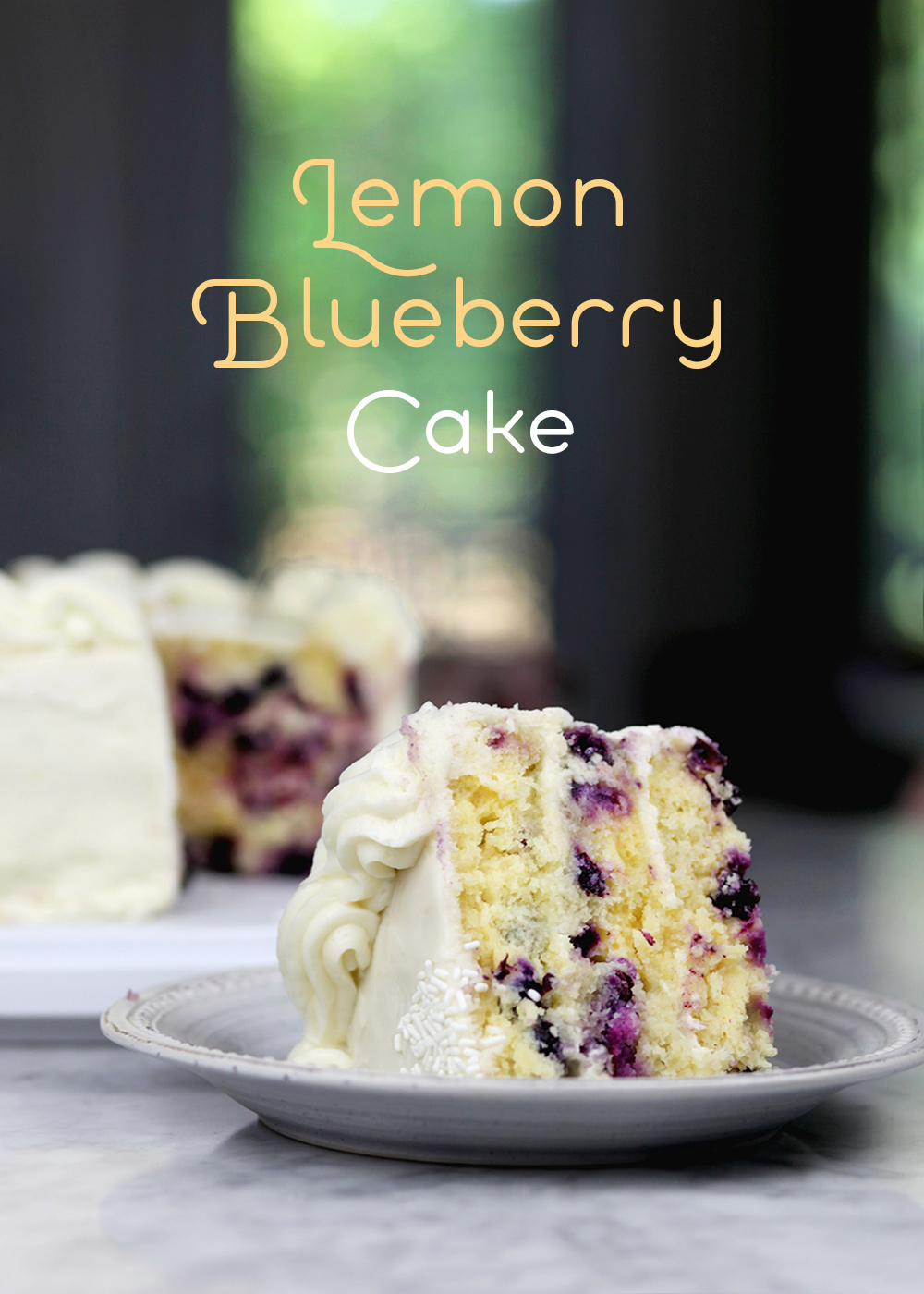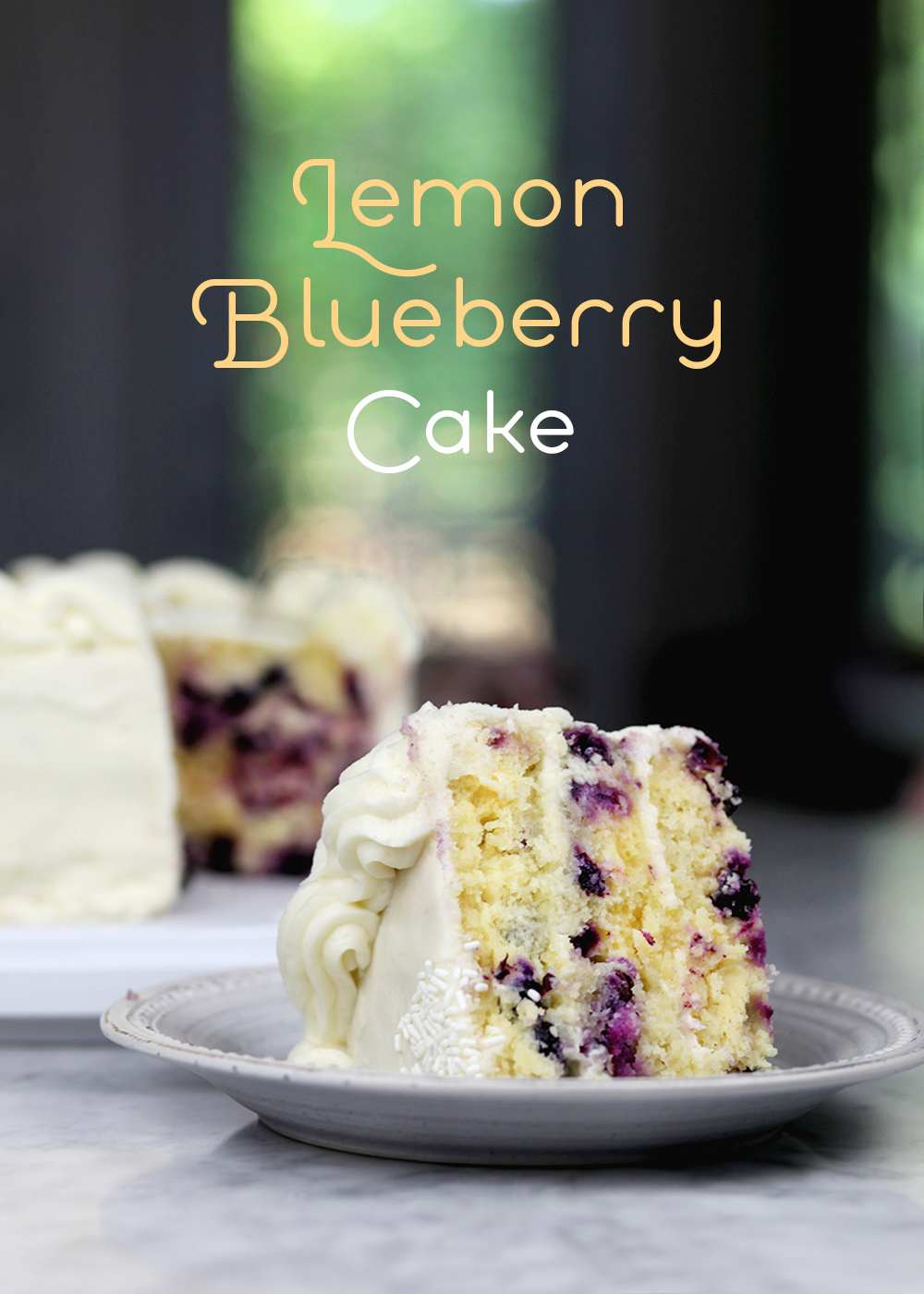 Luscious! That's what this cake is. I made this little gem for my mom this past weekend to surprise her for Mother's Day. I say surprise because over the last year or more she will periodically send me the link to this cake on Pinterest and ask me to make it for her. Needless to say I haven't until now.
I mean …
She likes vanilla. I Iike chocolate.
She likes fruit. I like chocolate.
She likes pastries. I like chocolate.
She likes nuts. I like chocolate.
For us to be so much alike, this makes me wonder. But Mother's Day seemed like the perfect occasion to make something springy and sweet for her.
P.S. When I gave it to her she said, I hope it's not chocolate.
She was very excited to find out it wasn't.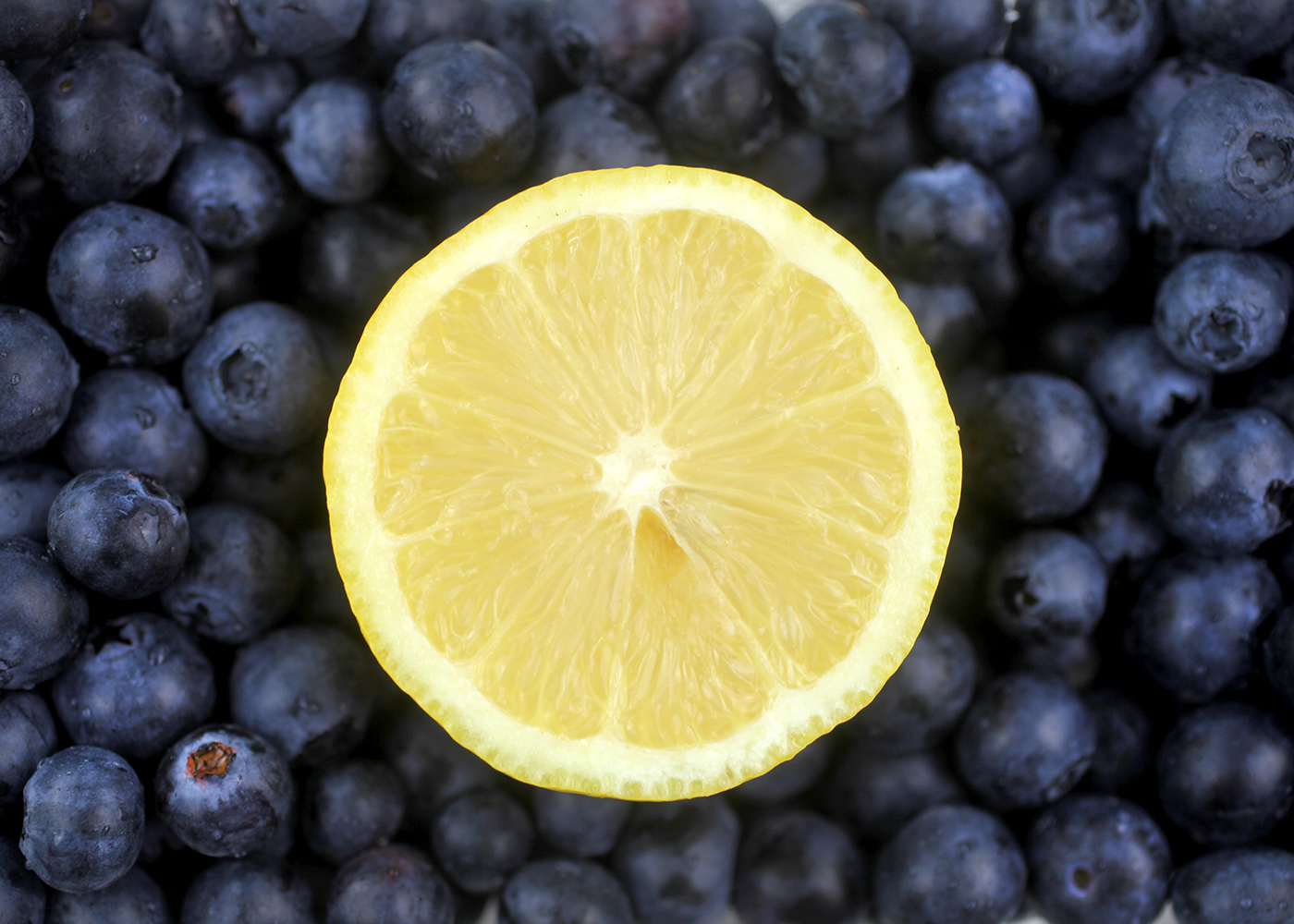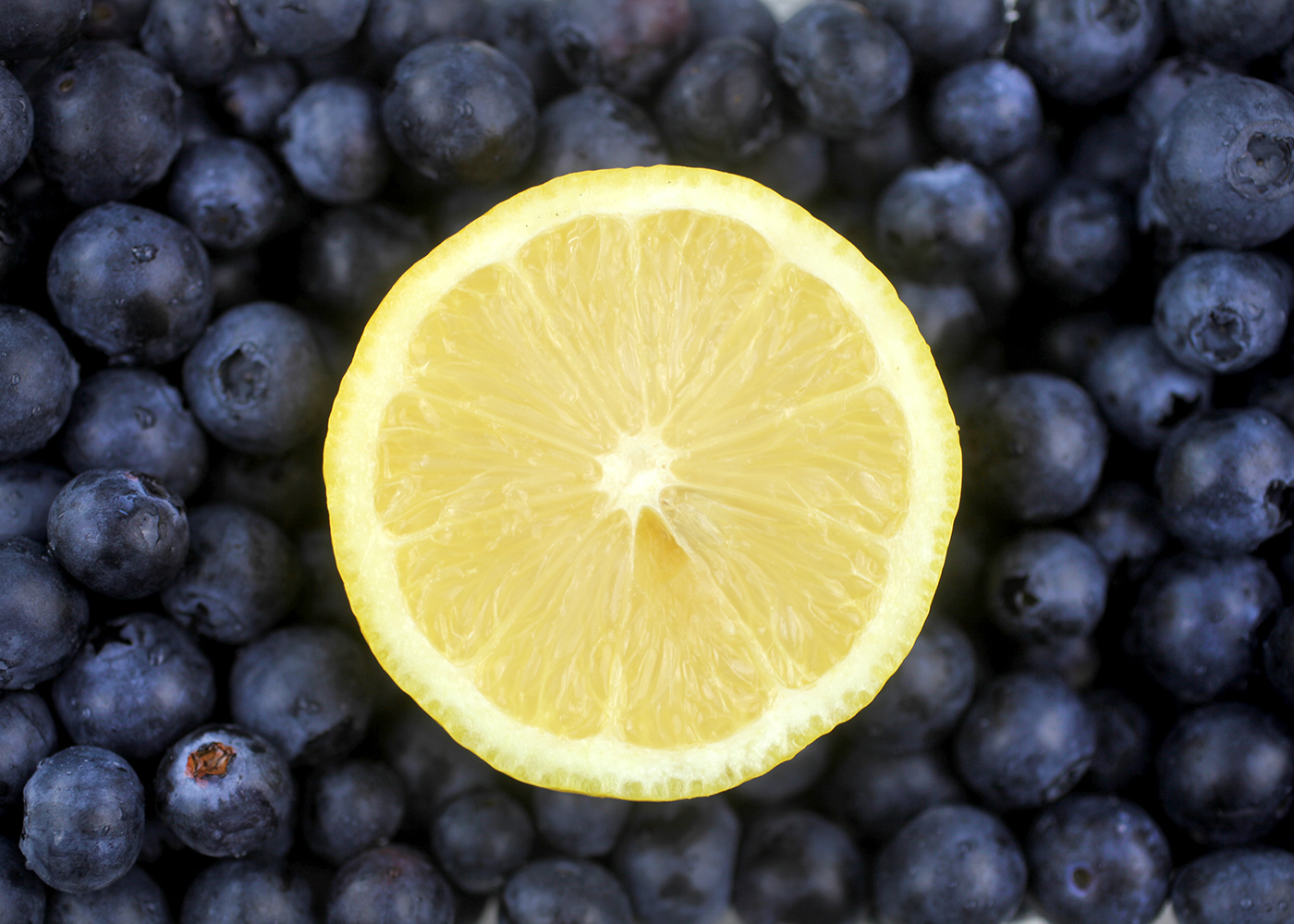 This cake is bursting with loads of lemon and blueberry flavor.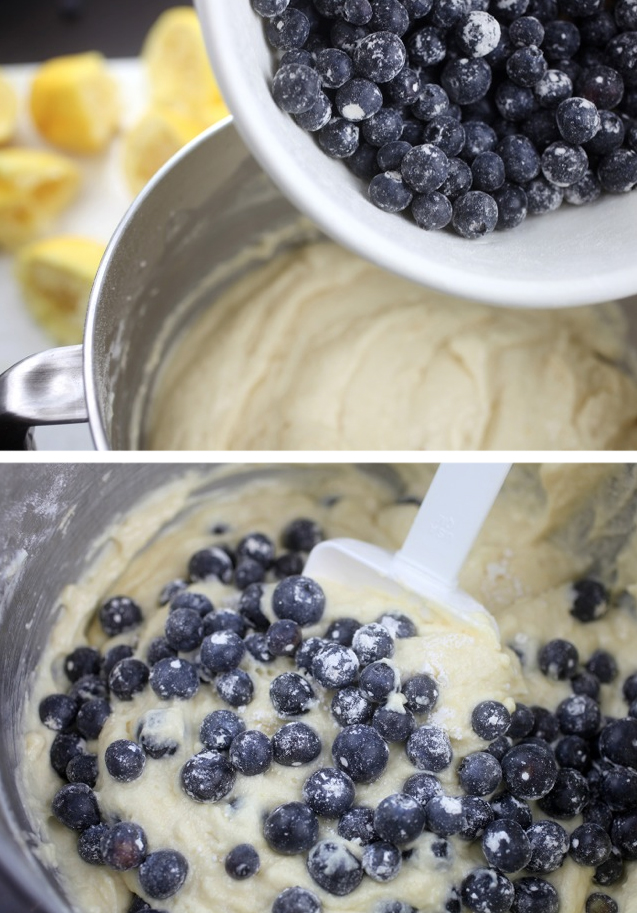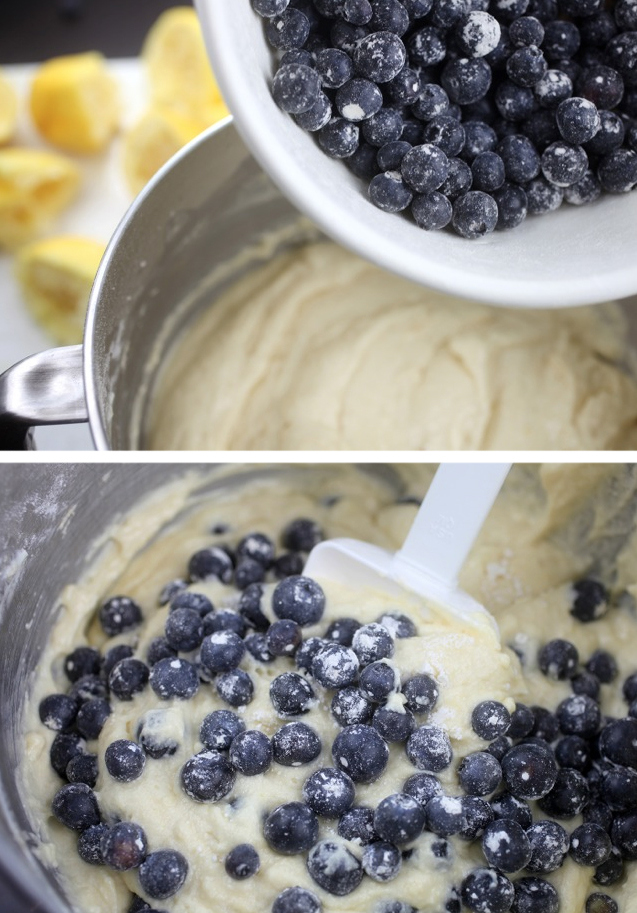 When mixing blueberries in the batter, it helps to coat them first in flour to keep them from sinking to the bottom when baking.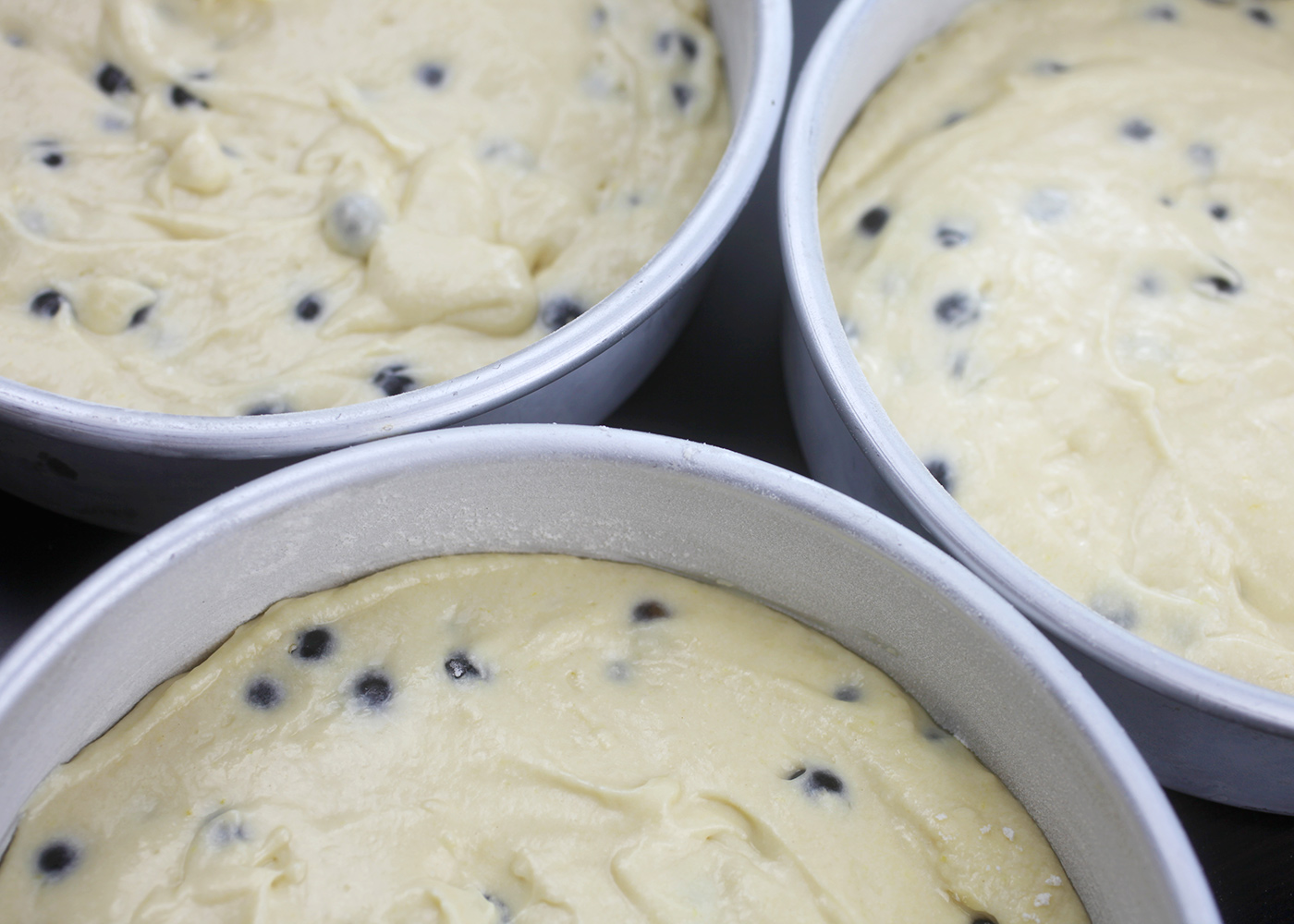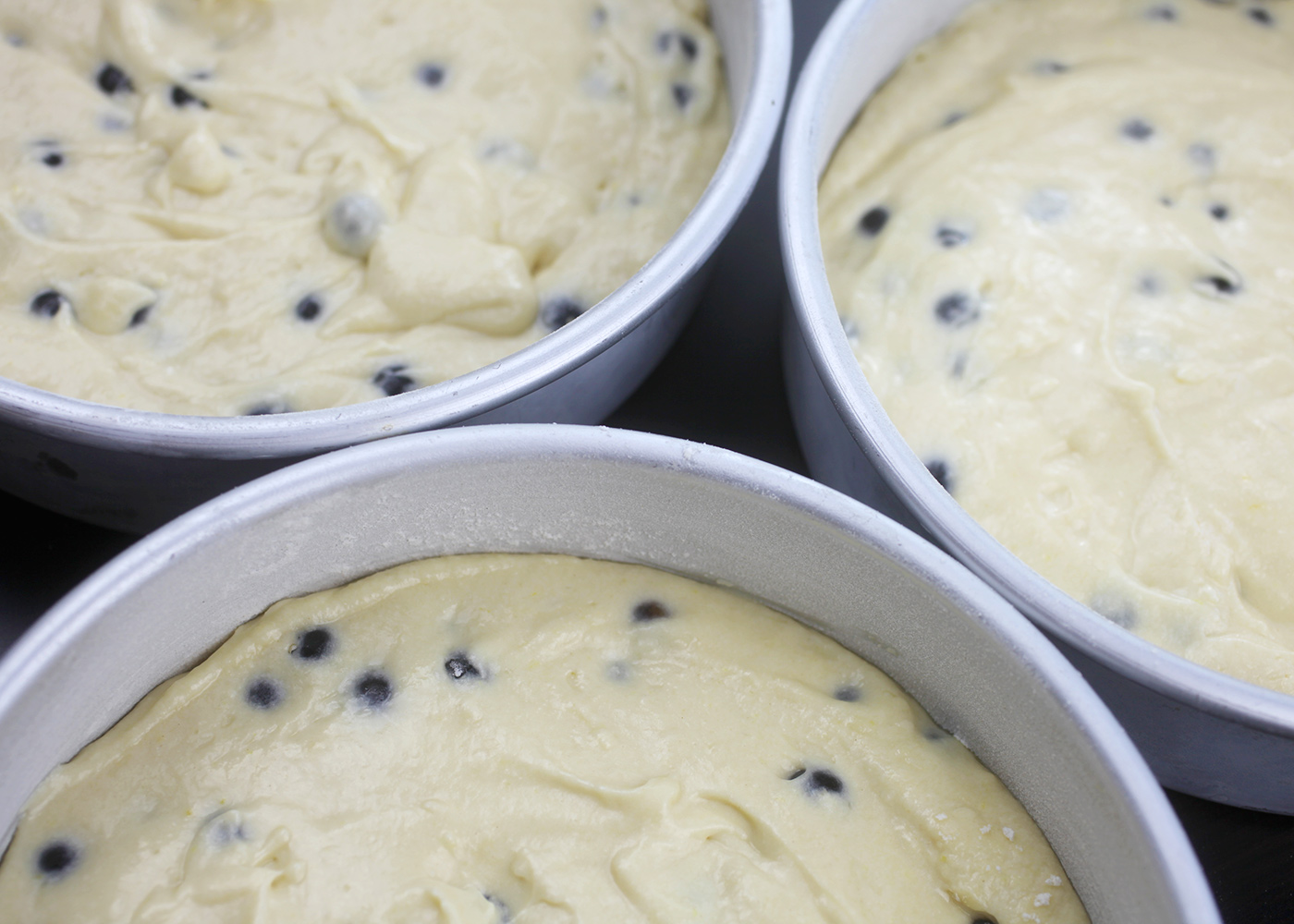 Divide the batter among 3 pans and bake away. I used 8 X 2 inch pans.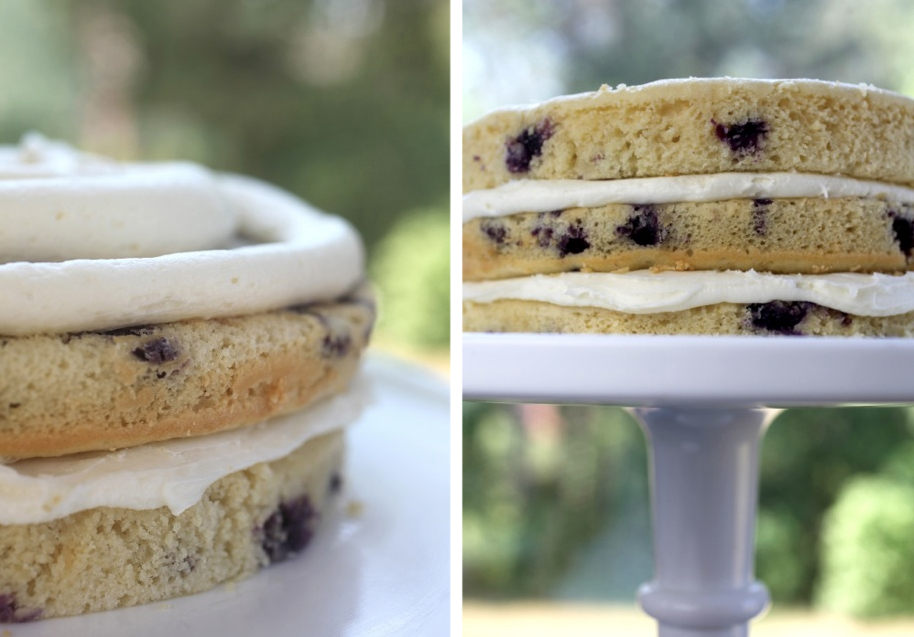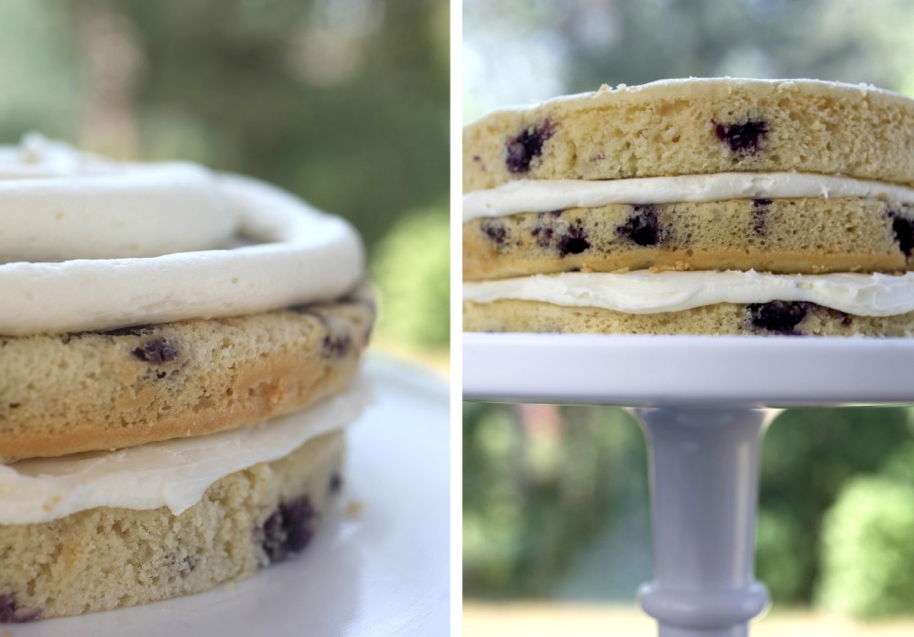 When the cake cools, frost it with cream cheese buttercream. SO so so good.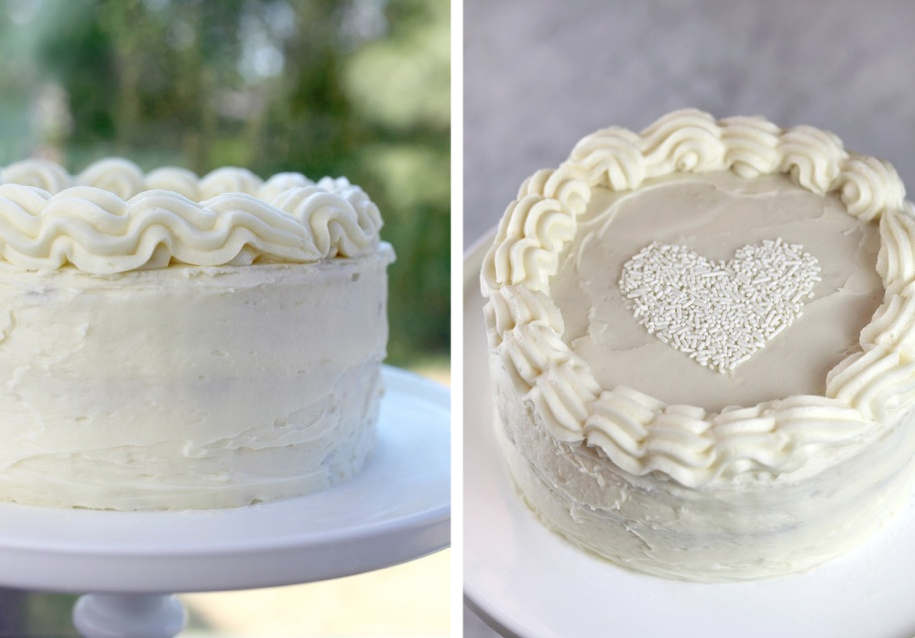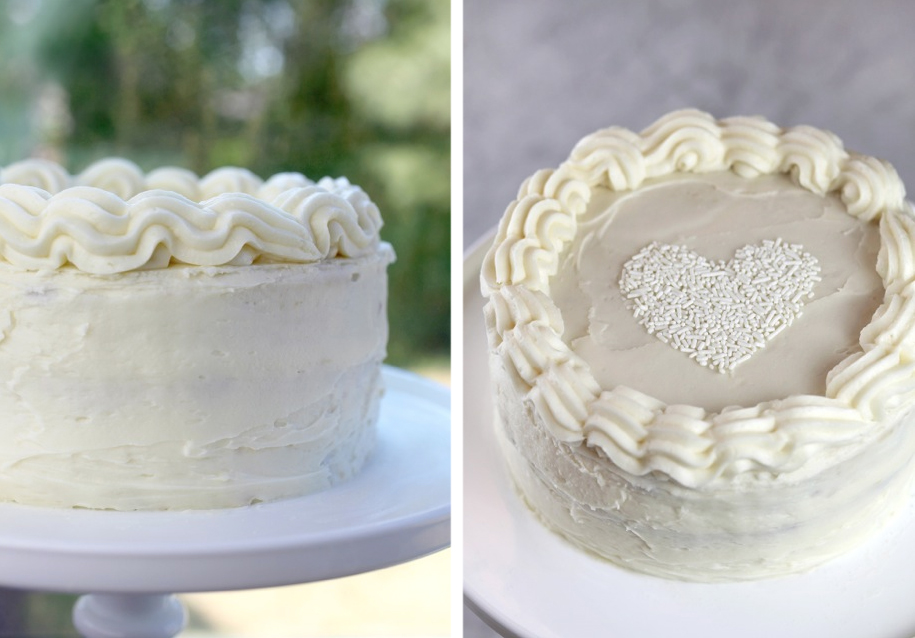 Decorate the top a bit more and sprinkle it with love.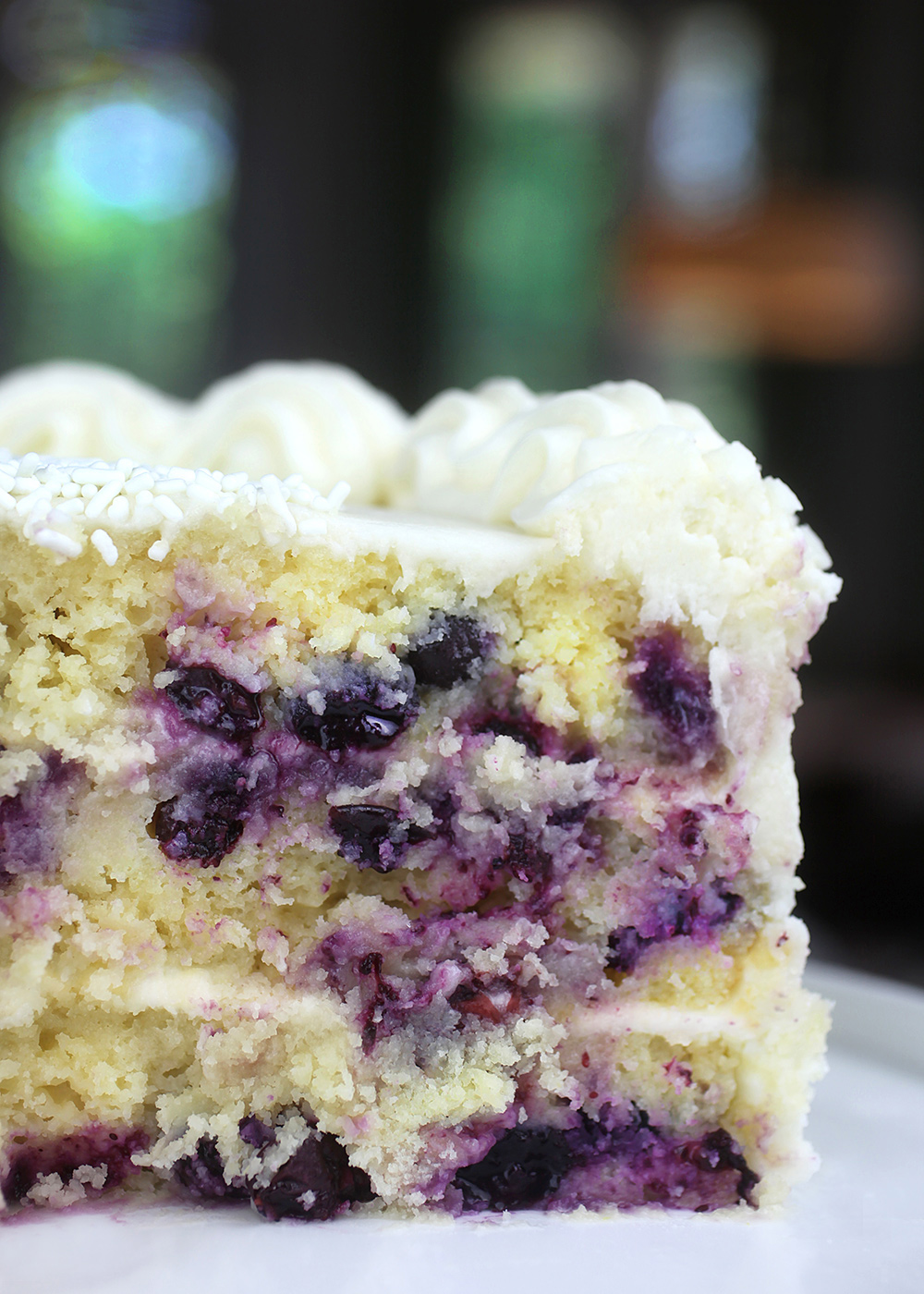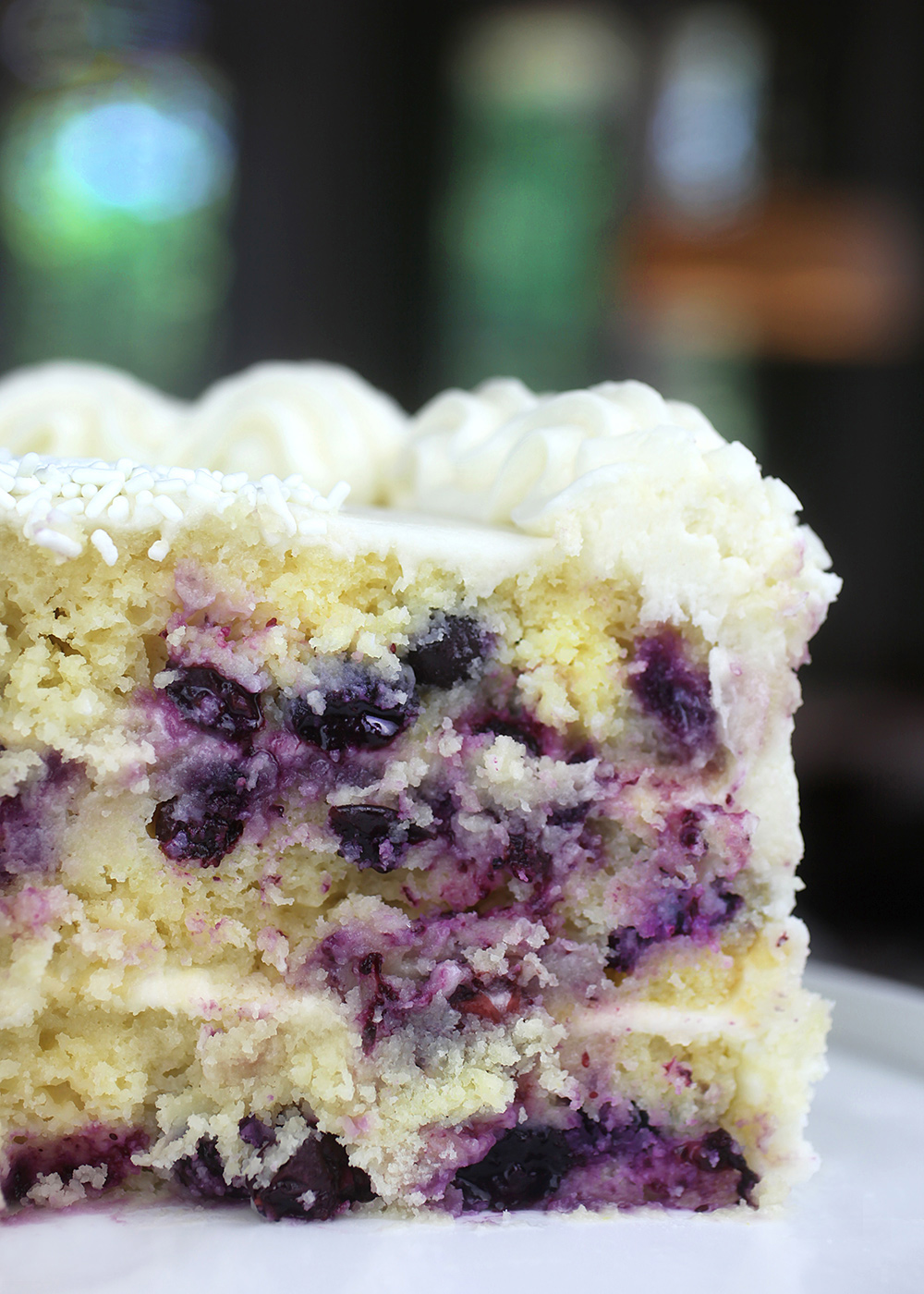 When it's time to cut into the cake, prepare yourself for this glory that awaits inside.
Now, even though I almost always lean towards chocolate, I can appreciate something absolutely delicious and this hits the mark. Mom approves, too!
Keep it in the fridge and when you bite into a berry, you'll get a thrill from the cold juice that bursts in your mouth.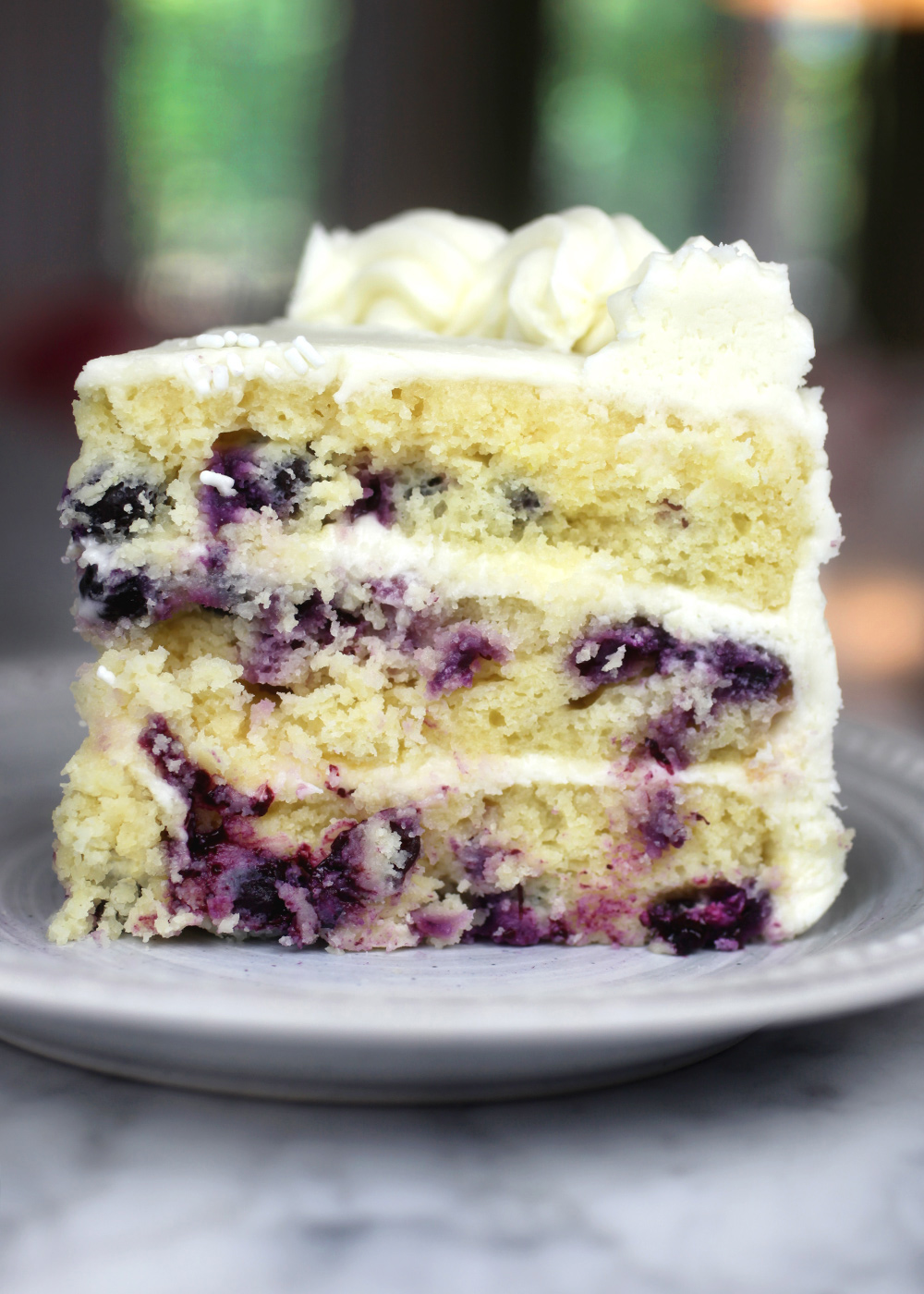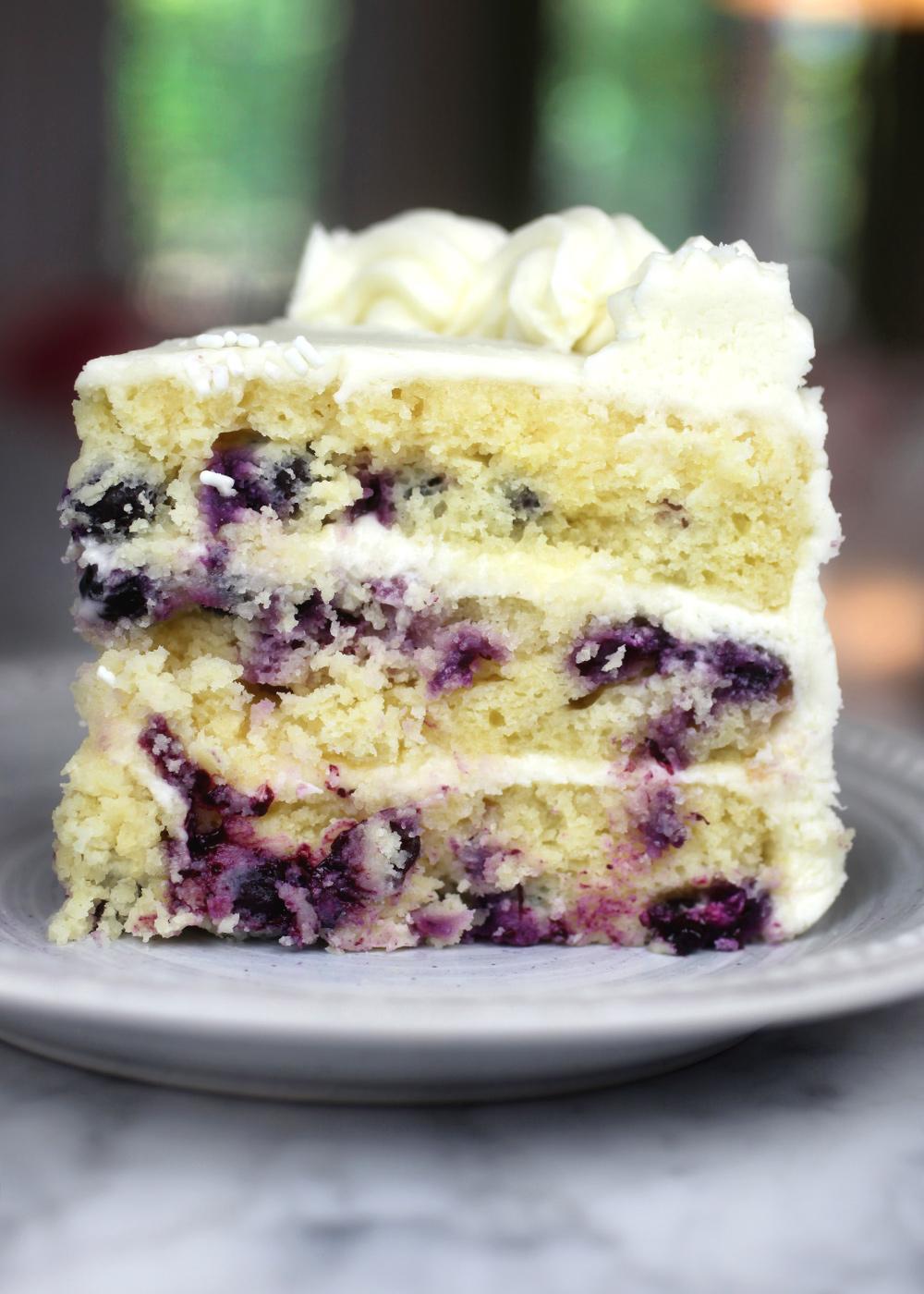 Here's the original recipe from Sally's Baking Addiction. I want to send you straight to the source, because she shared wonderful, detailed instructions that you'll find super helpful.
P.S. I did double the frosting recipe though.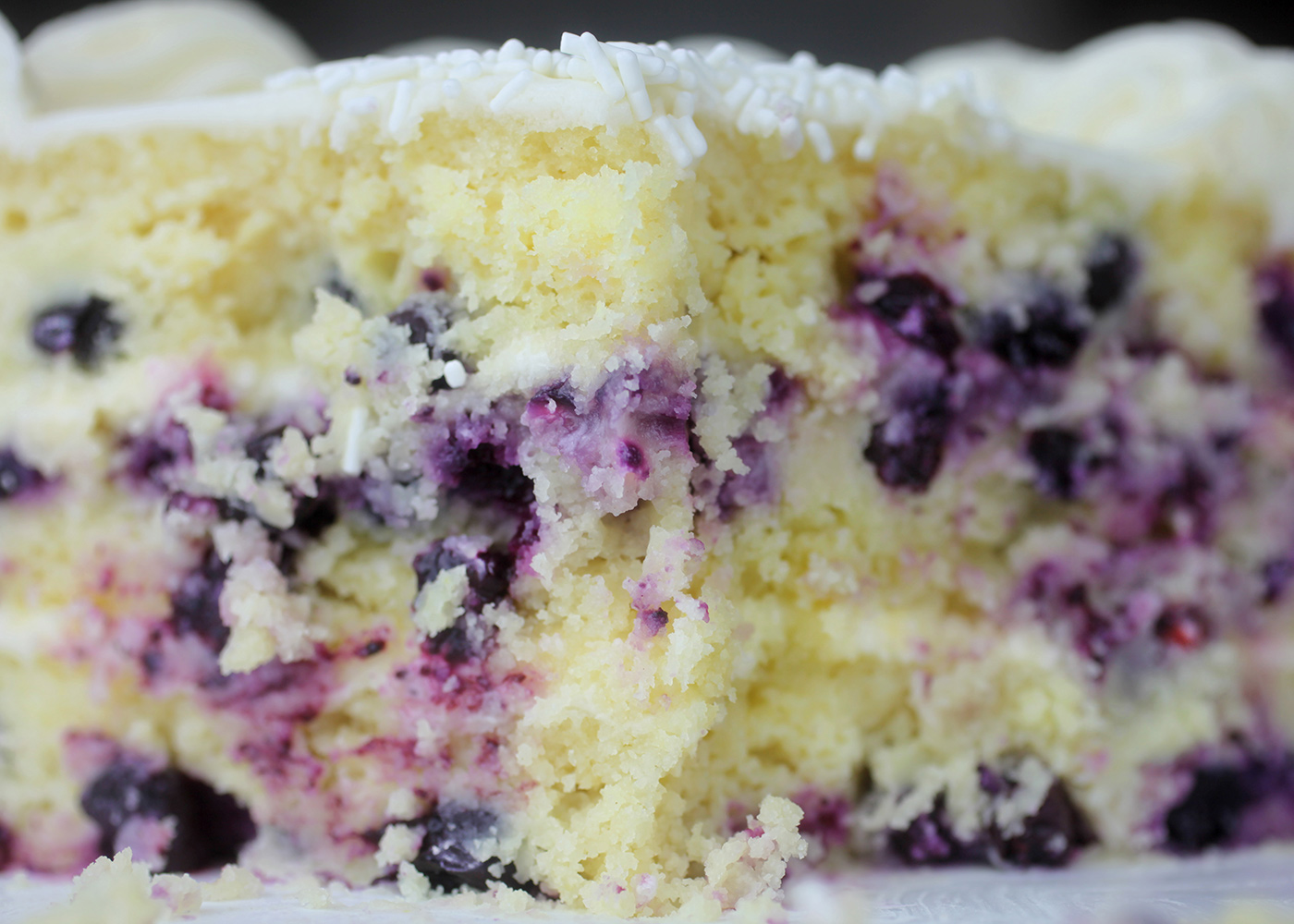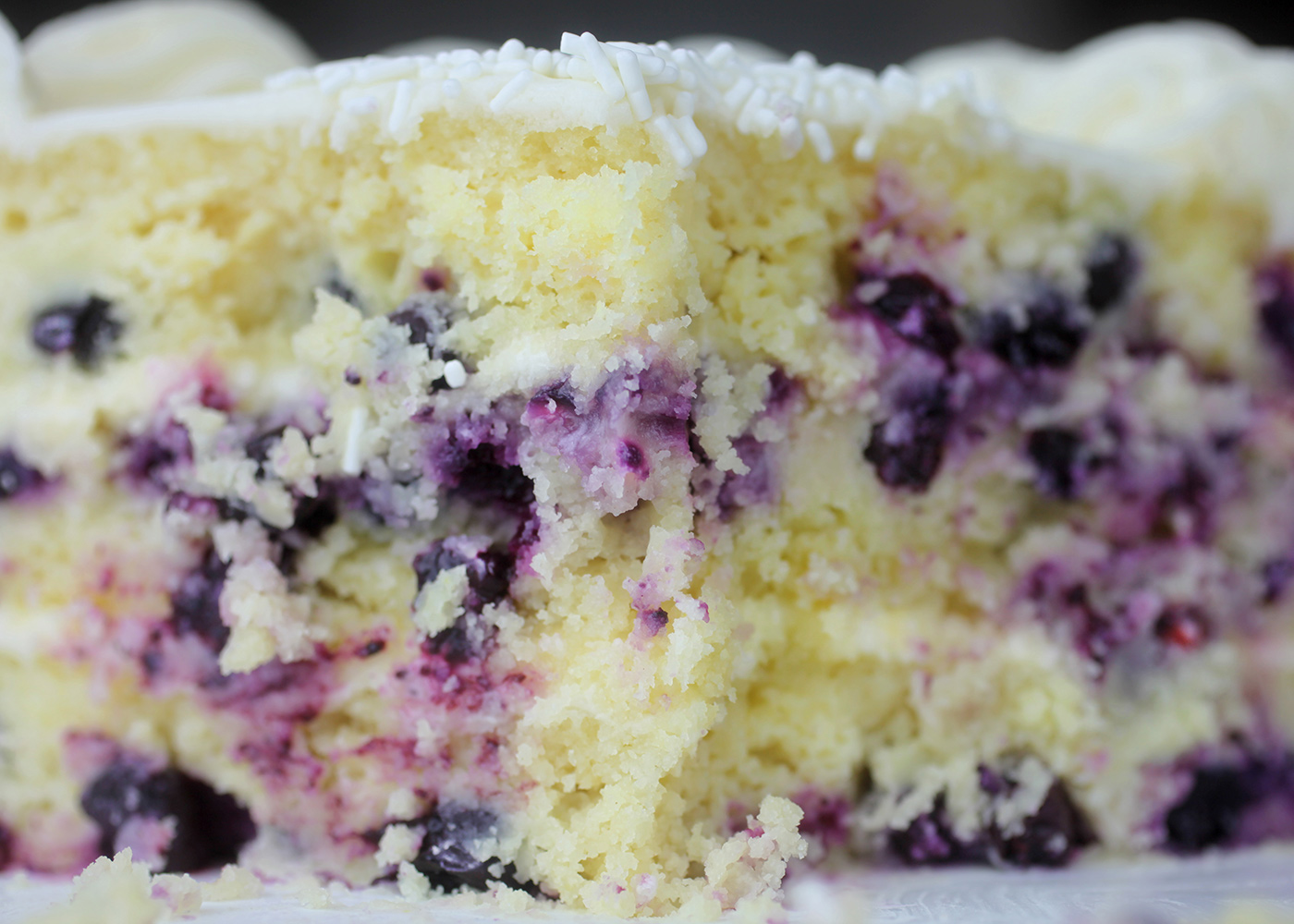 Enjoy!