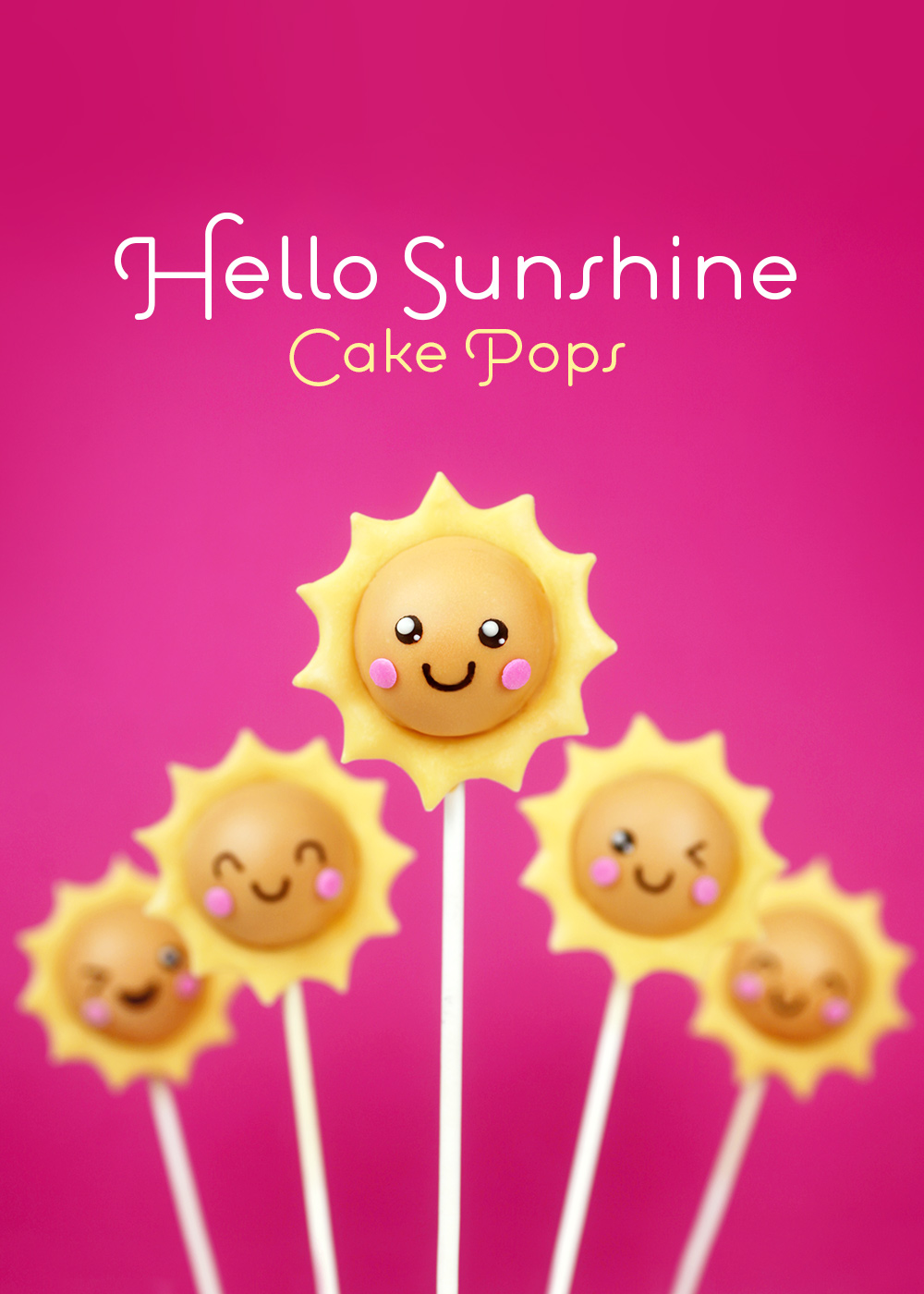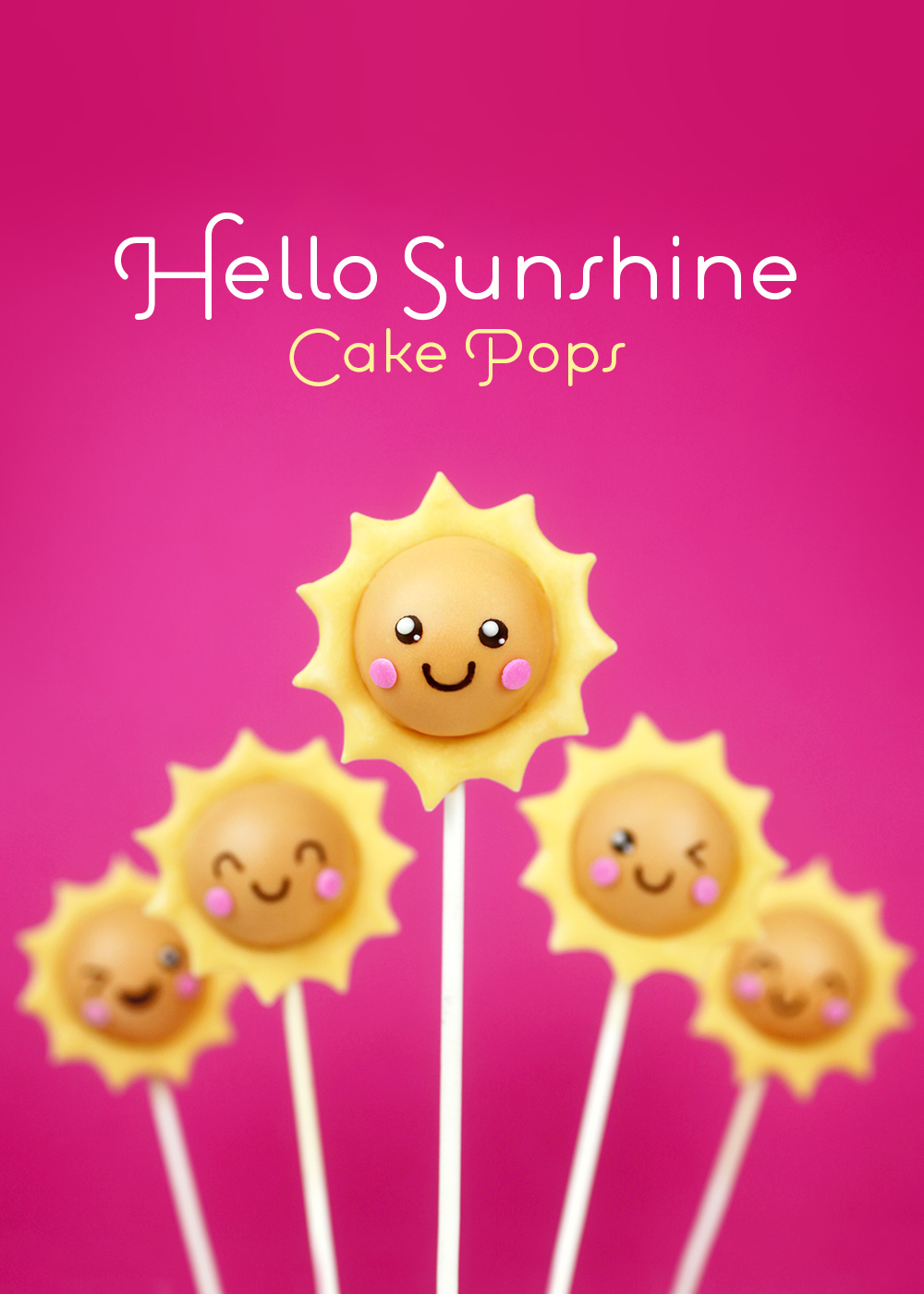 It's a gonna be a bright, bright sun-shiny day for anyone that receives these super cute cake pops. They are just so cheery!!!
Now, I'm pretty sure these are my first sunny cake pops. You'd think I would have tackled them by now out of all the designs I've created over the years…… but really, there's still a ton of designs I want to make.
And today it's these sweet-faced little suns. The design was inspired by these cute weather illustrations I saw on Etsy. I think it was their happy little faces that got me.
Okay, let me shine a light on how I made the rays. I knew I needed to make a ring of light to match the illustration. I just needed to figure out how best to make it work.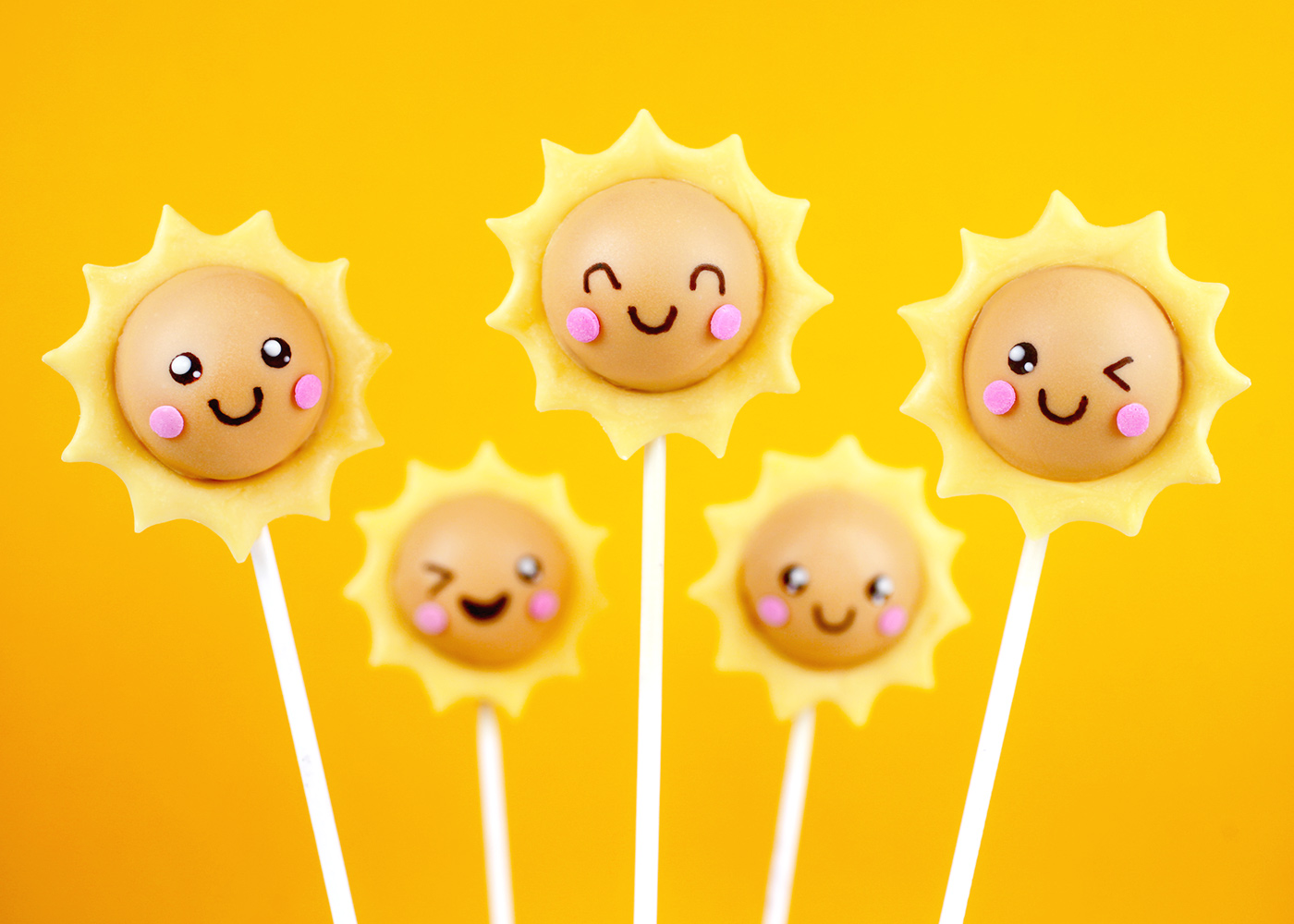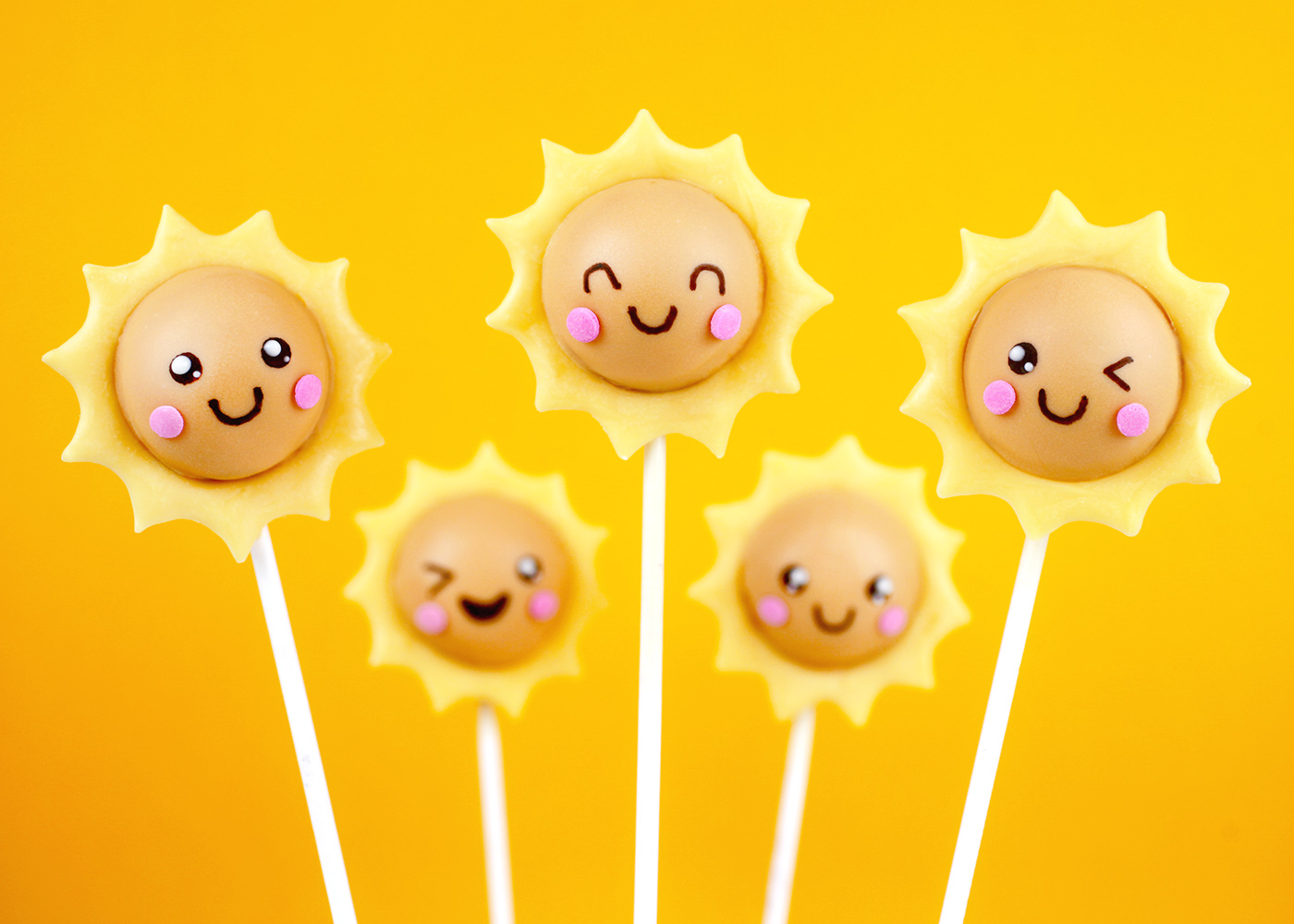 Here's what I came up with.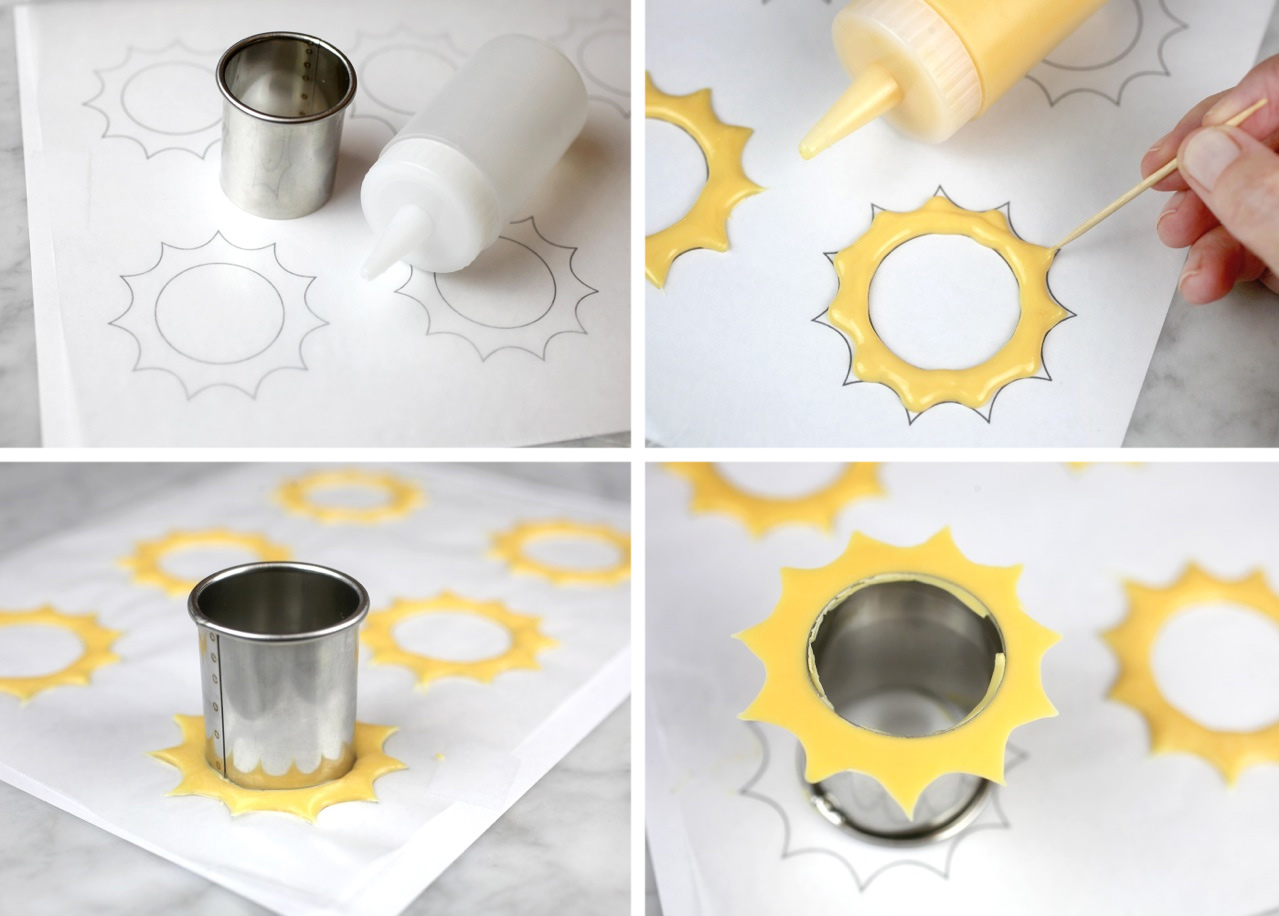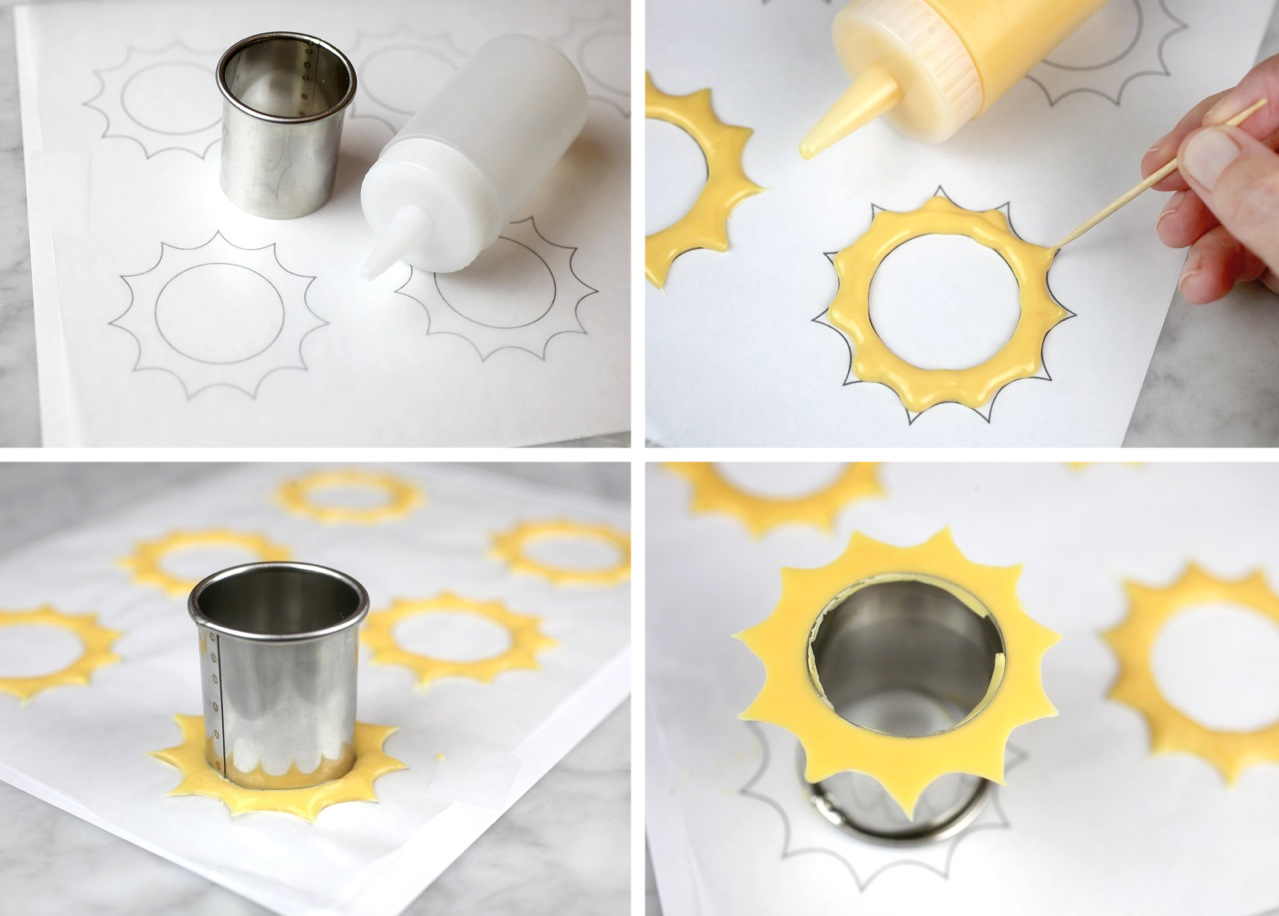 I found a 1.5-inch metal cutter and used this as my starting point.
Then I made a template based on the cutter. (Here it is if you want to give these a go.)
First tape a piece of wax paper to the top of your template.
Then fill a squeeze bottle with melted and smooth yellow candy coating and carefully pipe a ring inside the lines. Use a toothpick to pull and coerce the coating into the pointed tips. You are basically coloring within the lines using melted candy coating.
Let the rings dry and then use the same cutter to very gently remove any excess coating that overflowed into the center. You want a round shape to fit over your round cake pops.
Gently twist the sharp edge of the cutter in position and it will cut through the candy.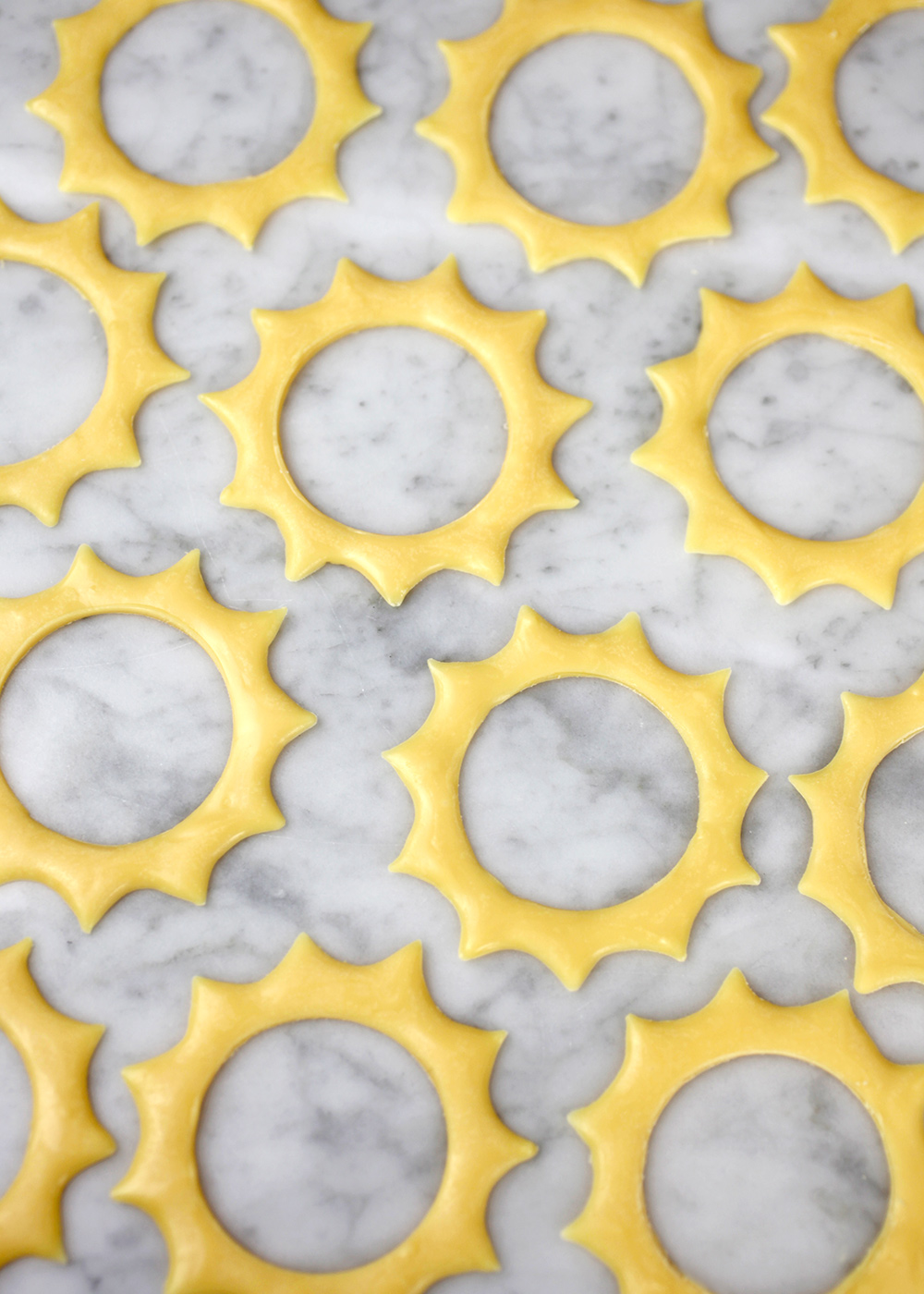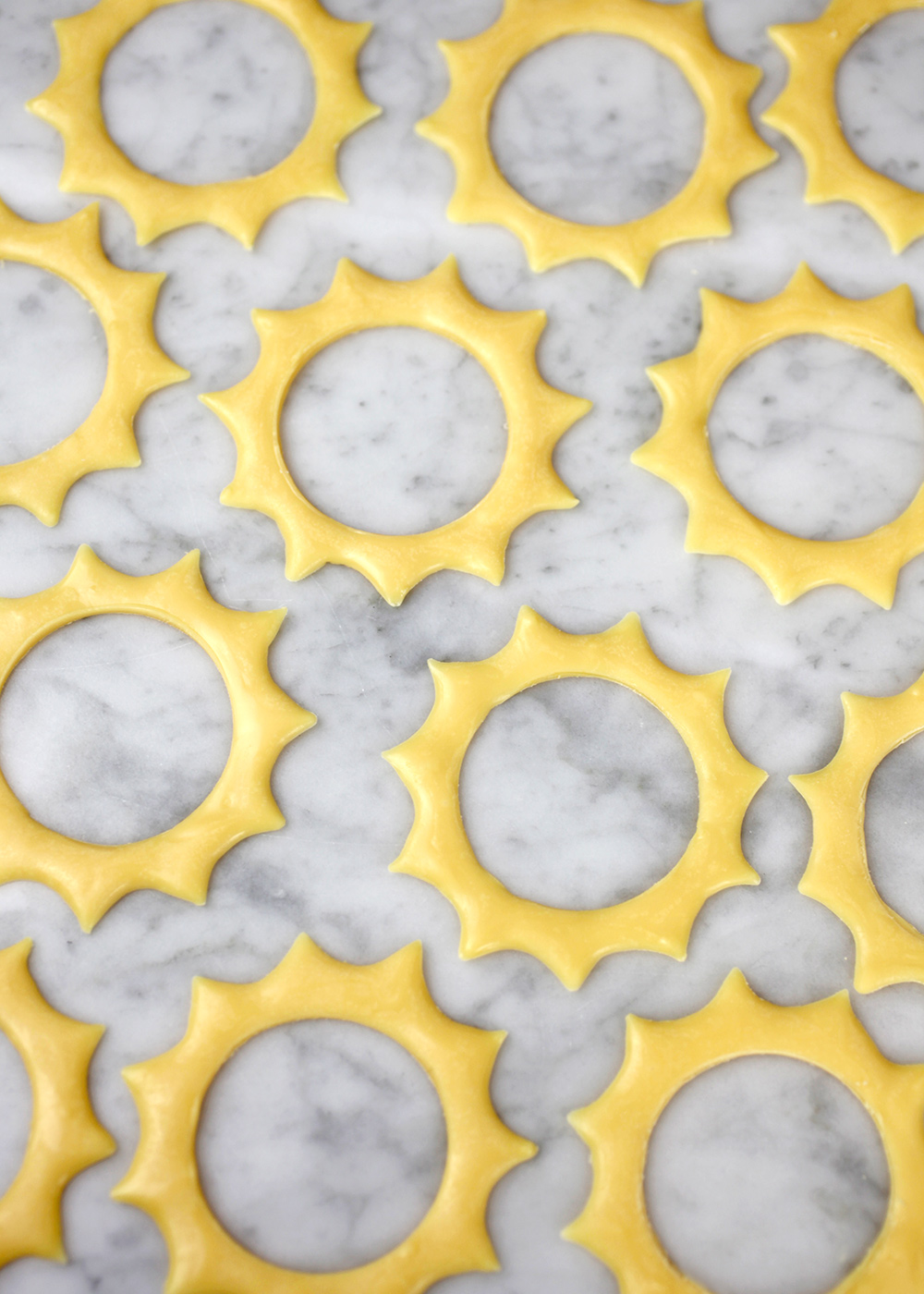 And voila. Rays ready to shine.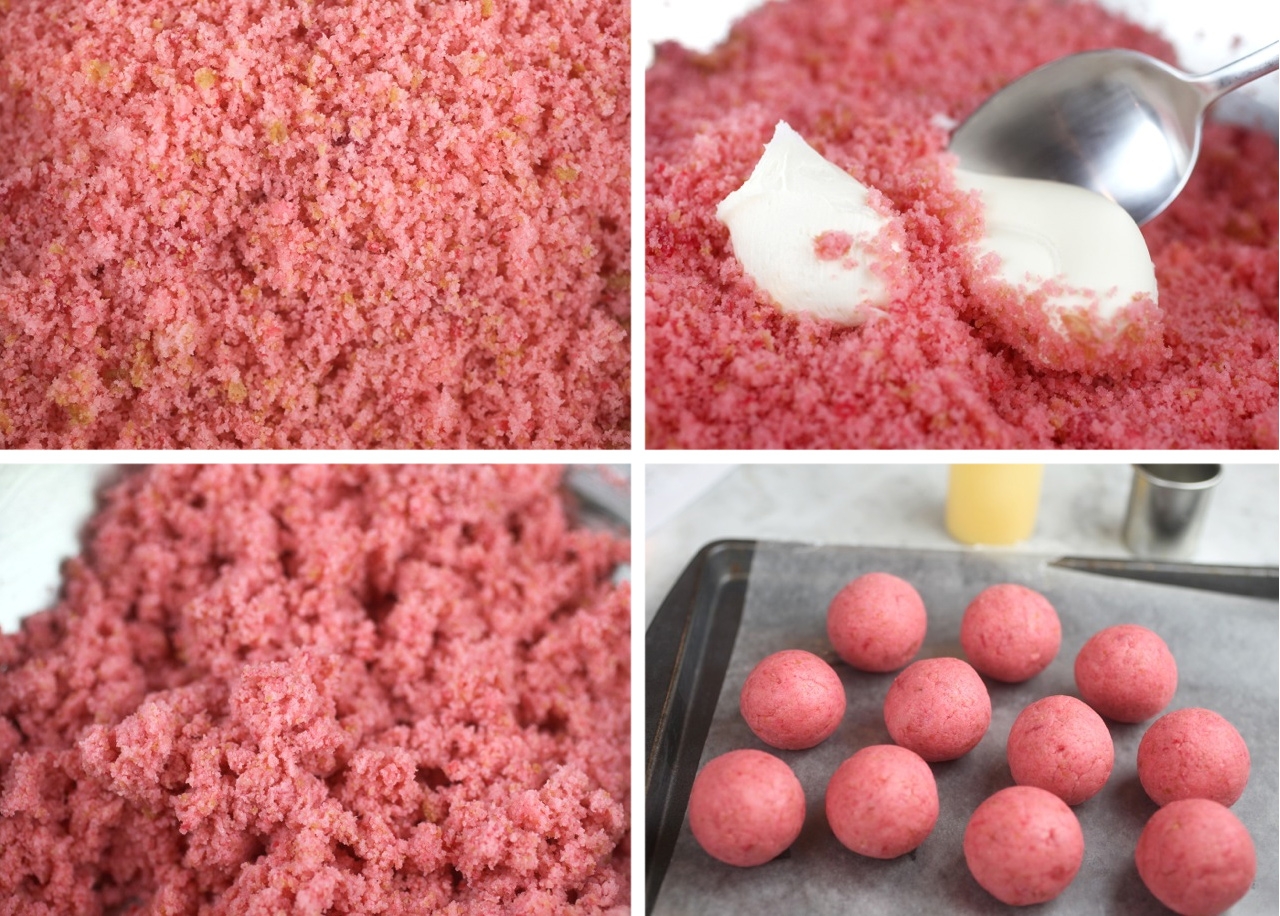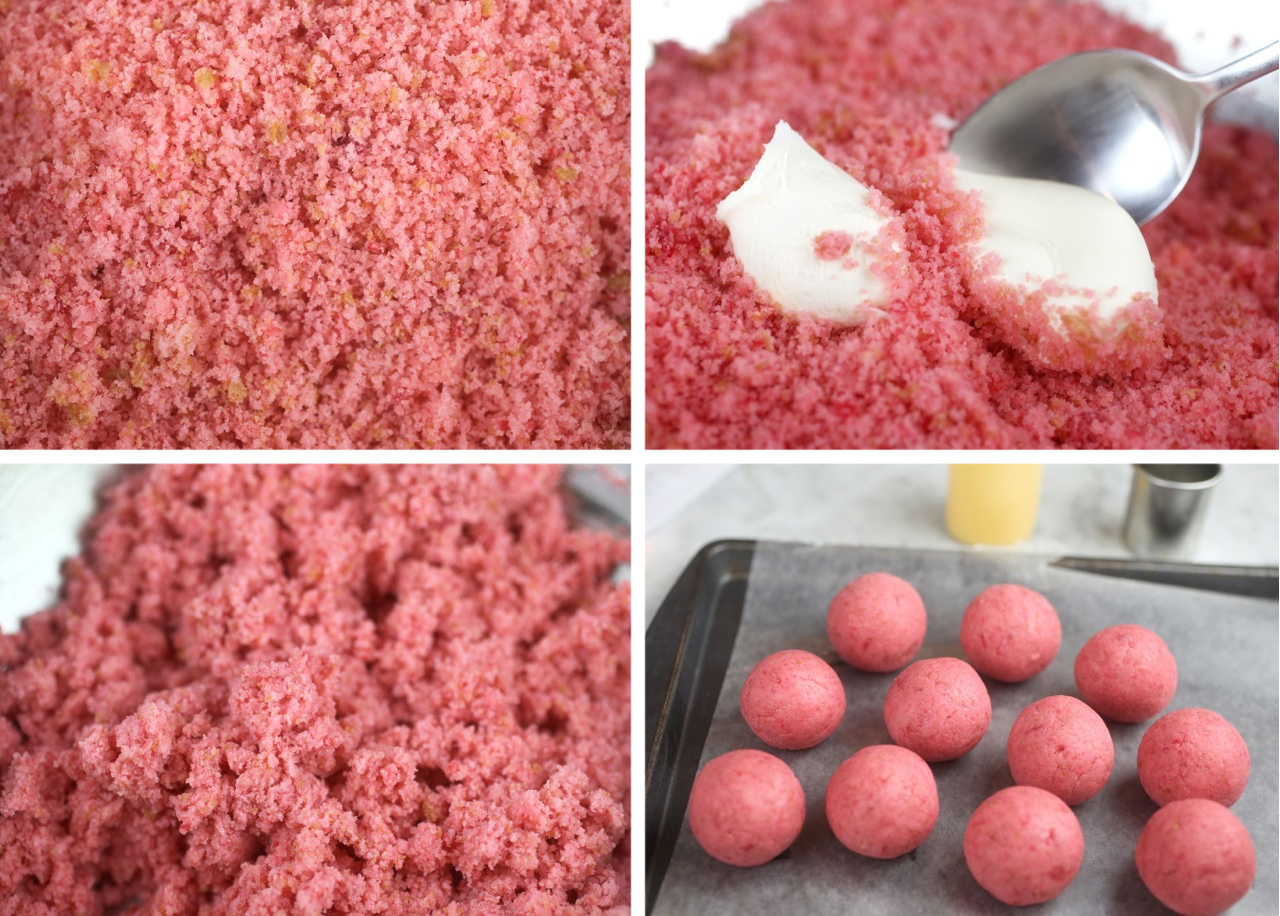 I went with strawberry cake for these… Crumbled, mixed with frosting and rolled into balls.
Here are my full basic cake pop instructions if you need them.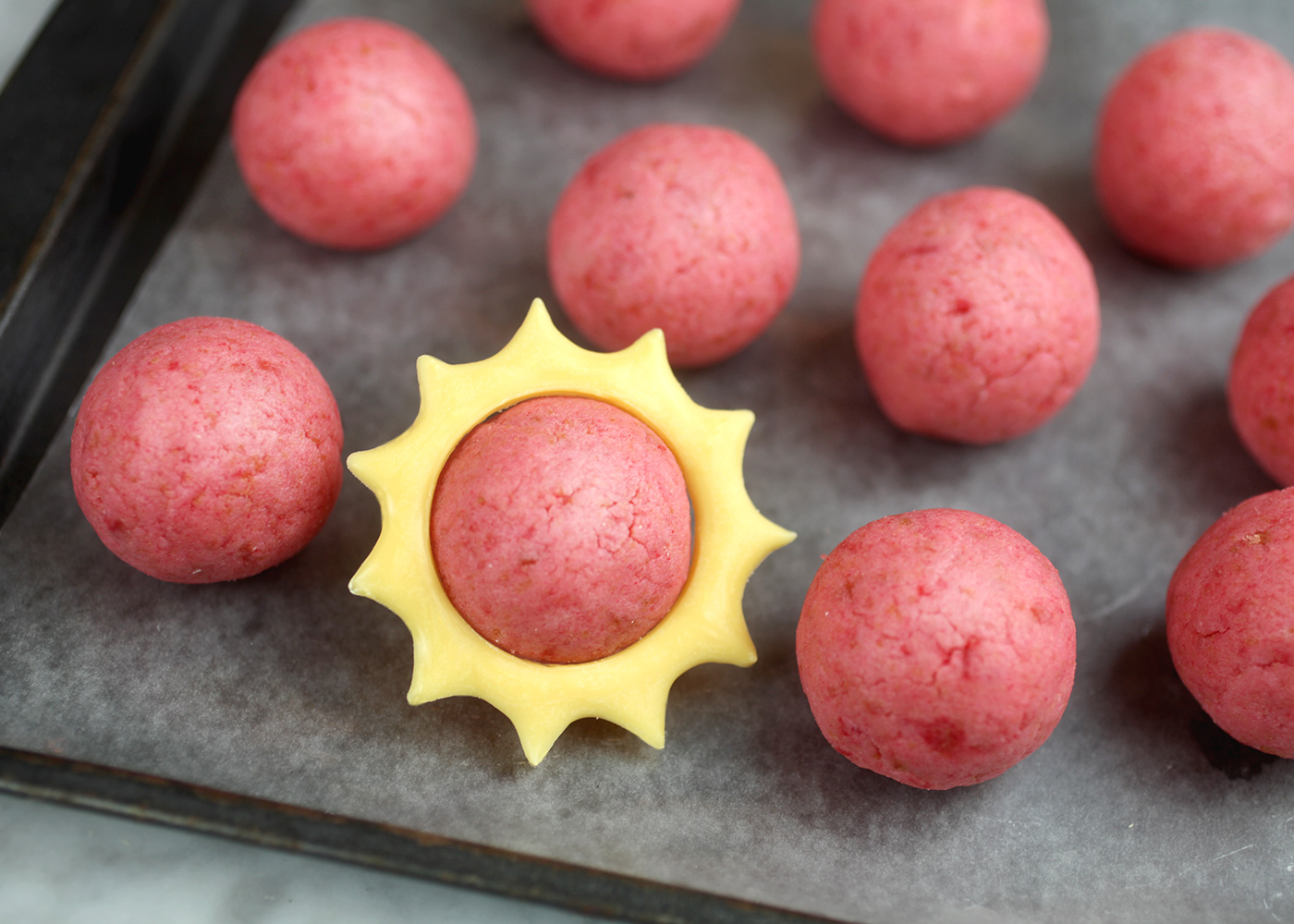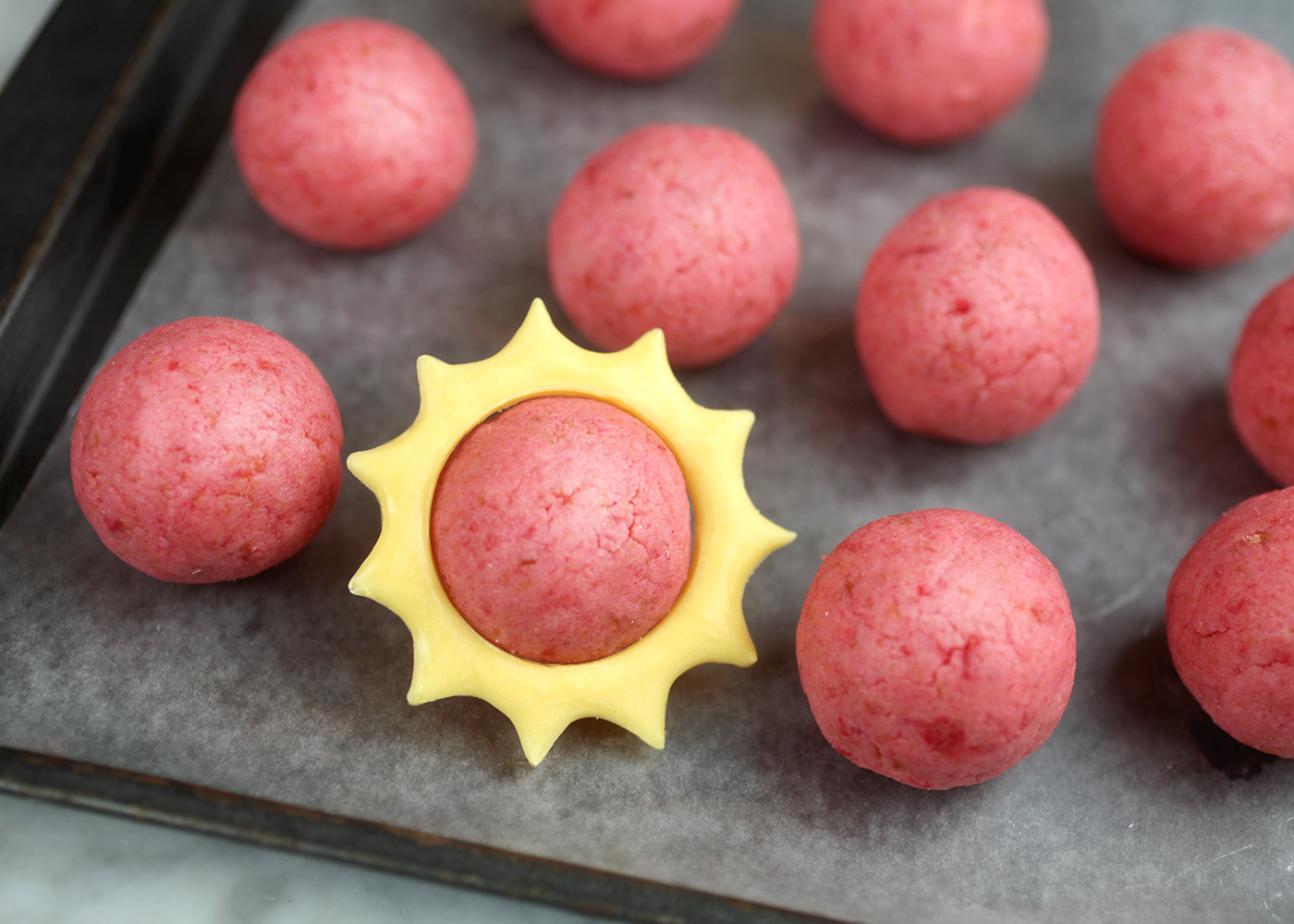 I made the rays first to use as a guide for my cake pop size. You want the balls to be just slightly smaller in diameter than the opening of the rays so that when you dip them in coating and place the rays on top, the coating attaches to the sides and acts like a glue.
I thought about adding the rays to already dipped and dried cake pops, but they would have had to be attached after the fact and the opening could have had gaps or just seemed stuck on instead of one seamless sun.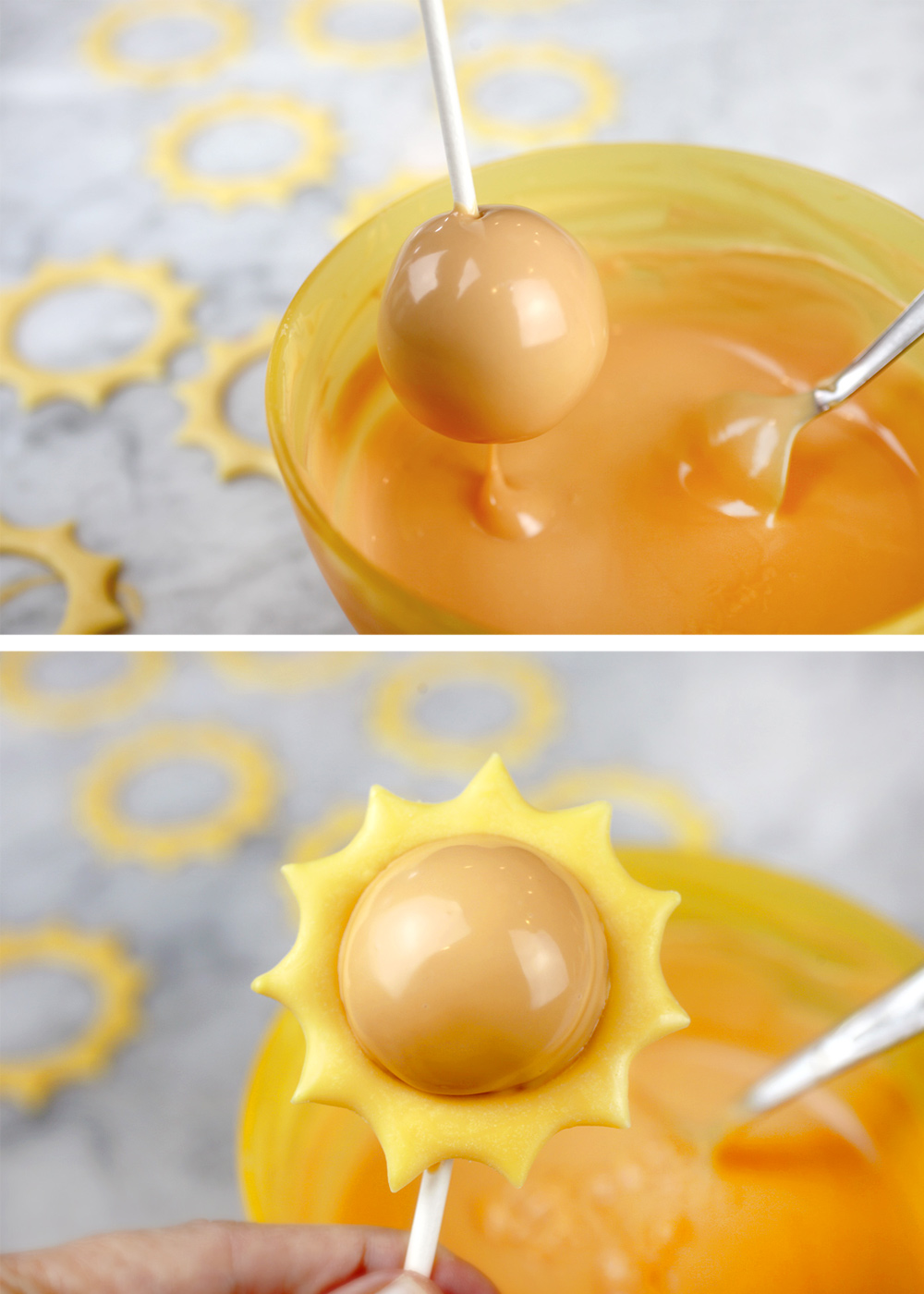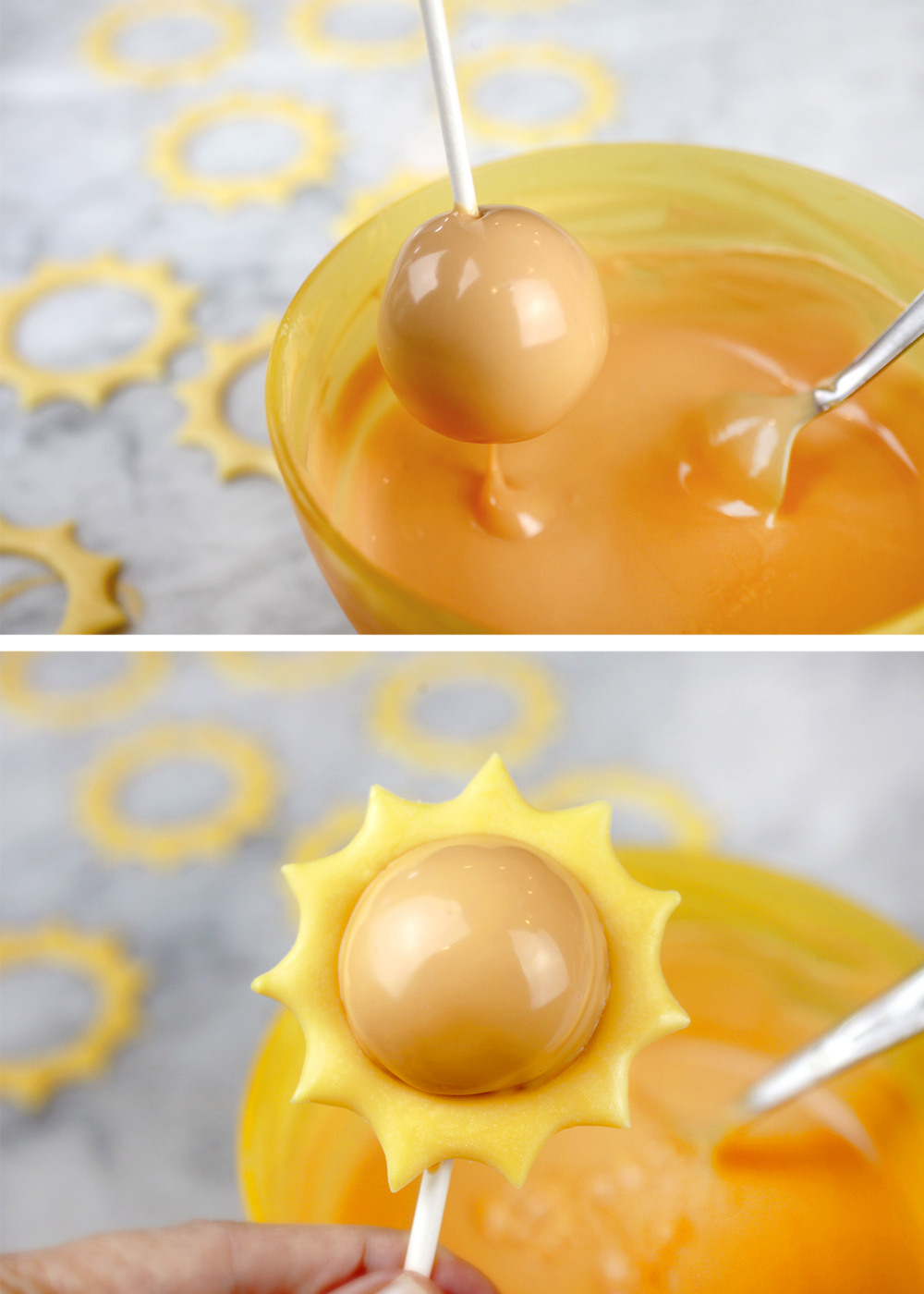 Dip the end of a lollipop stick into melted coating and then into a chilled cake ball. (see my basic instructions for tips)
Dip into melted and fluid candy coating that is a shade darker than your rays. You can use orange or just add a little bit of red candy coating to the yellow you are already using.
Let any excess coating fall off and back into the bowl and while the coating is still wet, quickly place a ring of rays over the pop so that the sides of the cake ball touch the inside opening of the rays.
Let dry completely.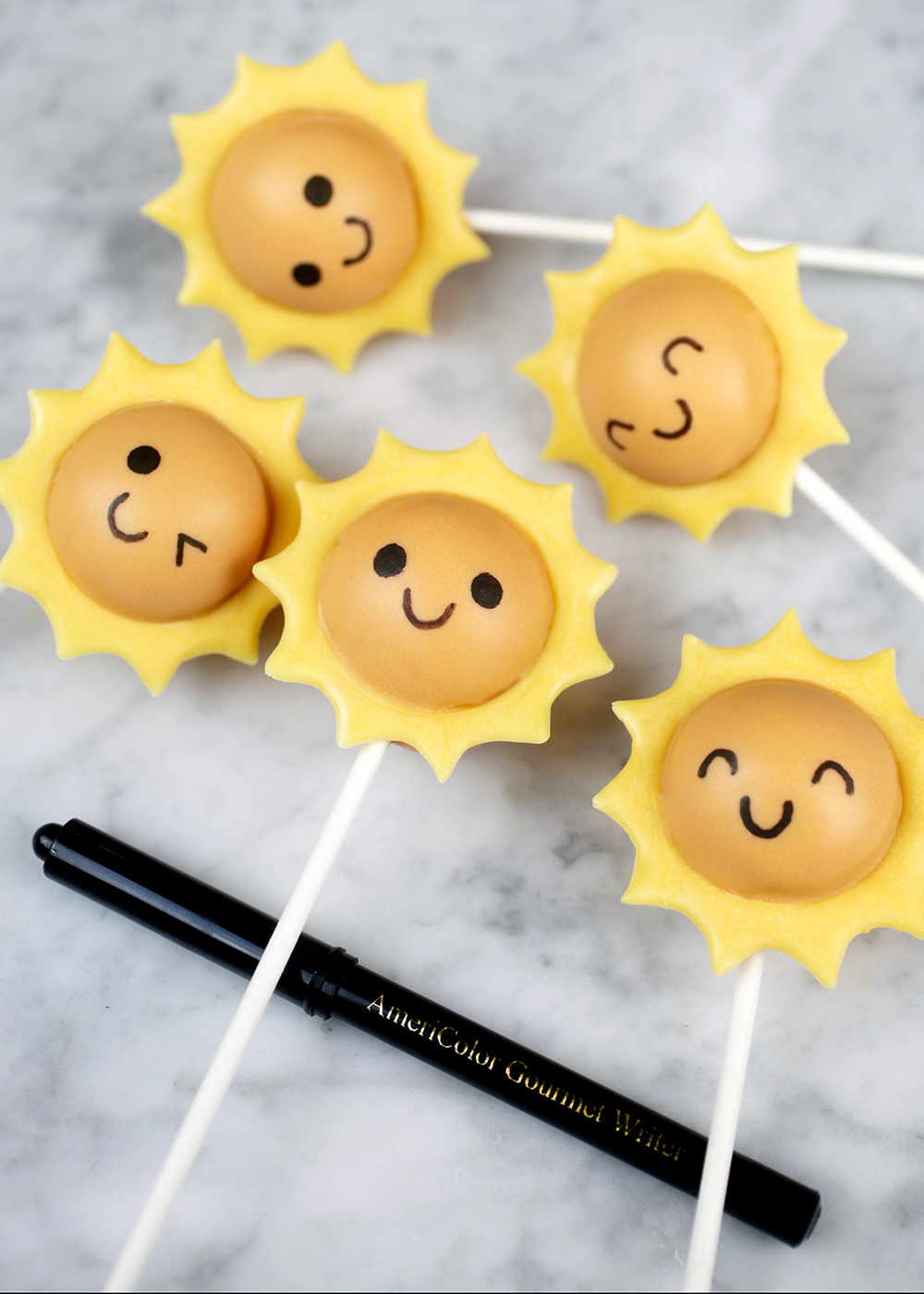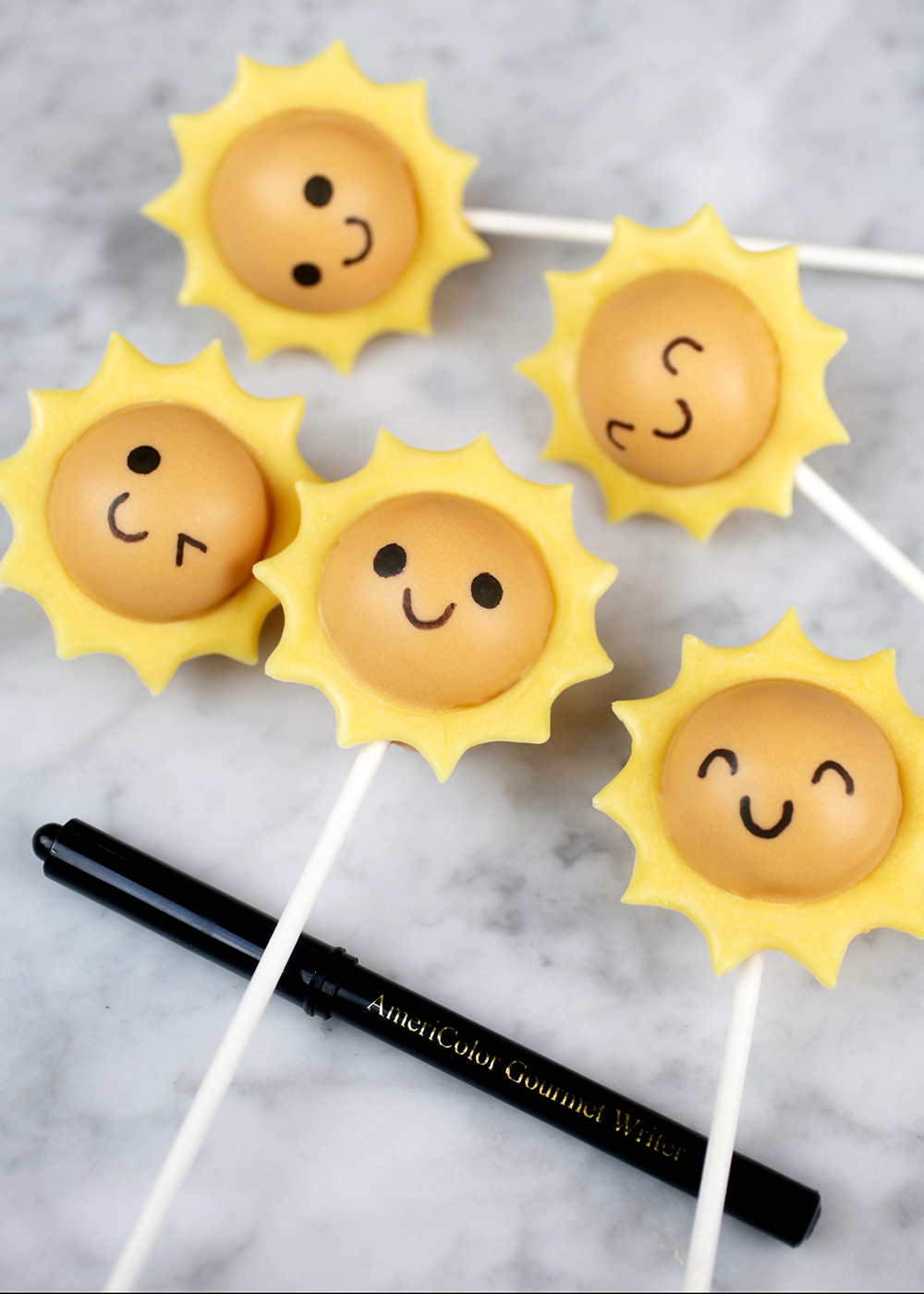 Faces next. Use a black edible ink writing pen to draw little smiles and eyes like above.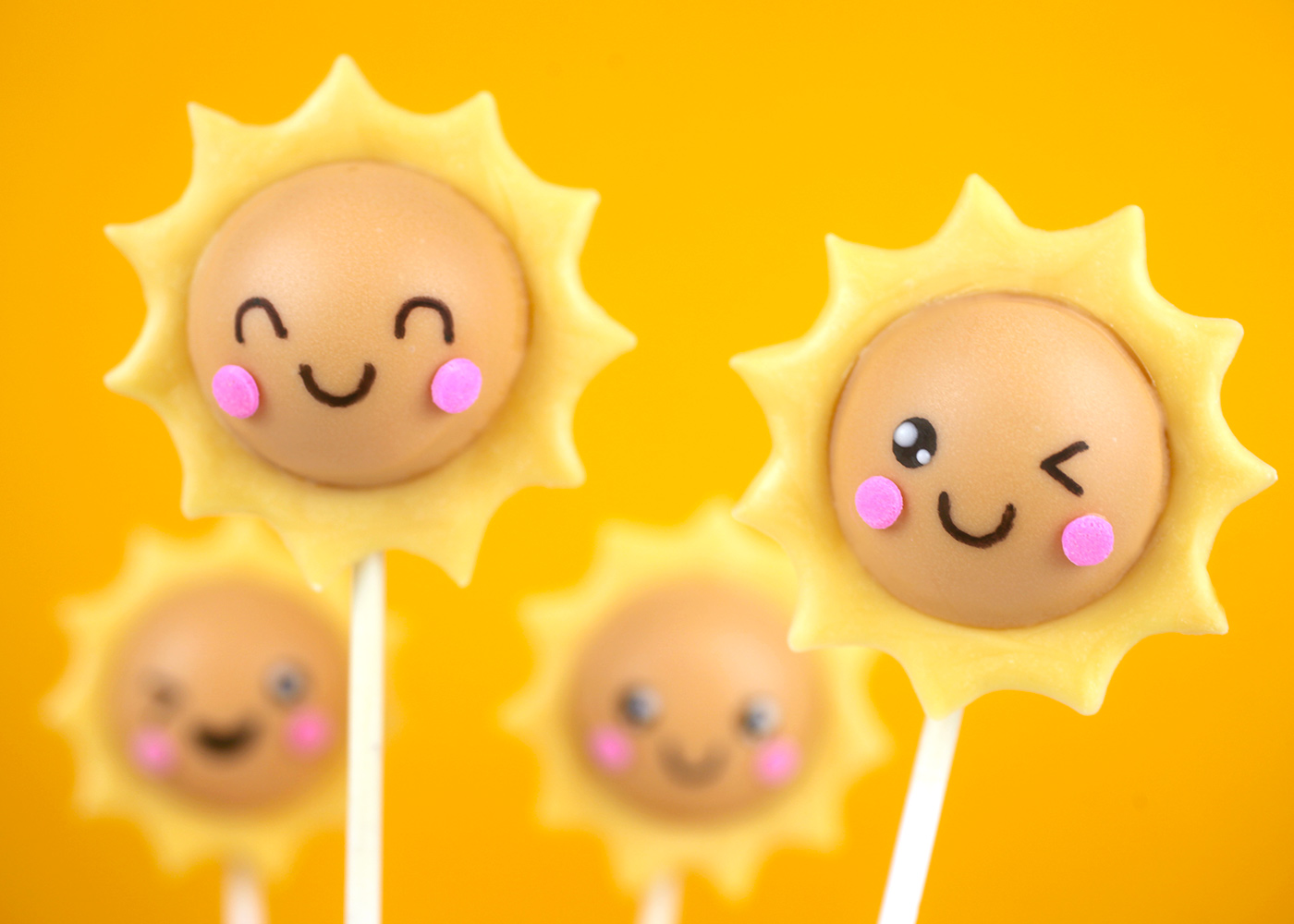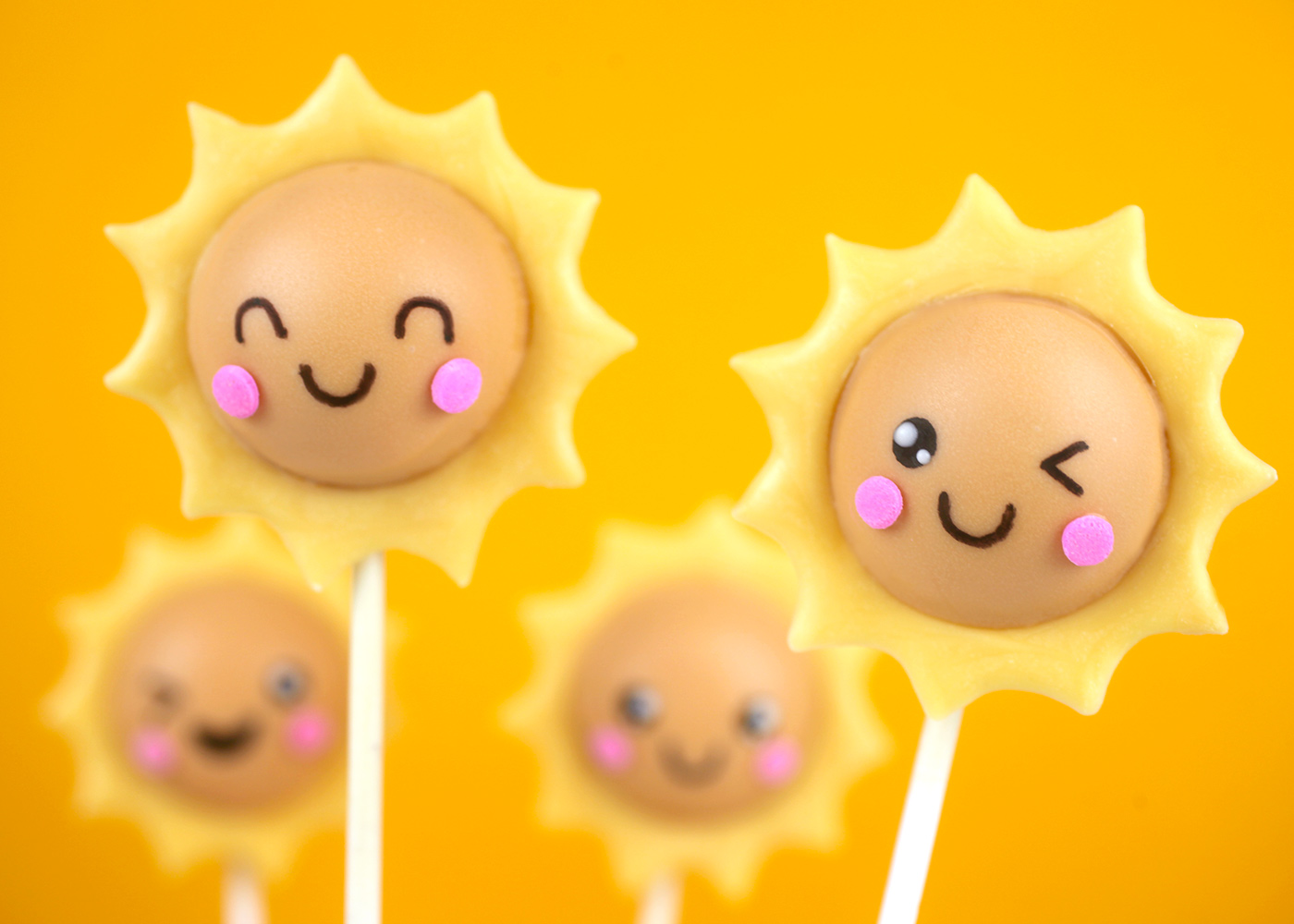 Dot the eyes with melted white candy coating using a toothpick. (It really finishes the look and adds personality) Then attach two pink confetti sprinkles in place using melted candy coating as glue.
And that's it.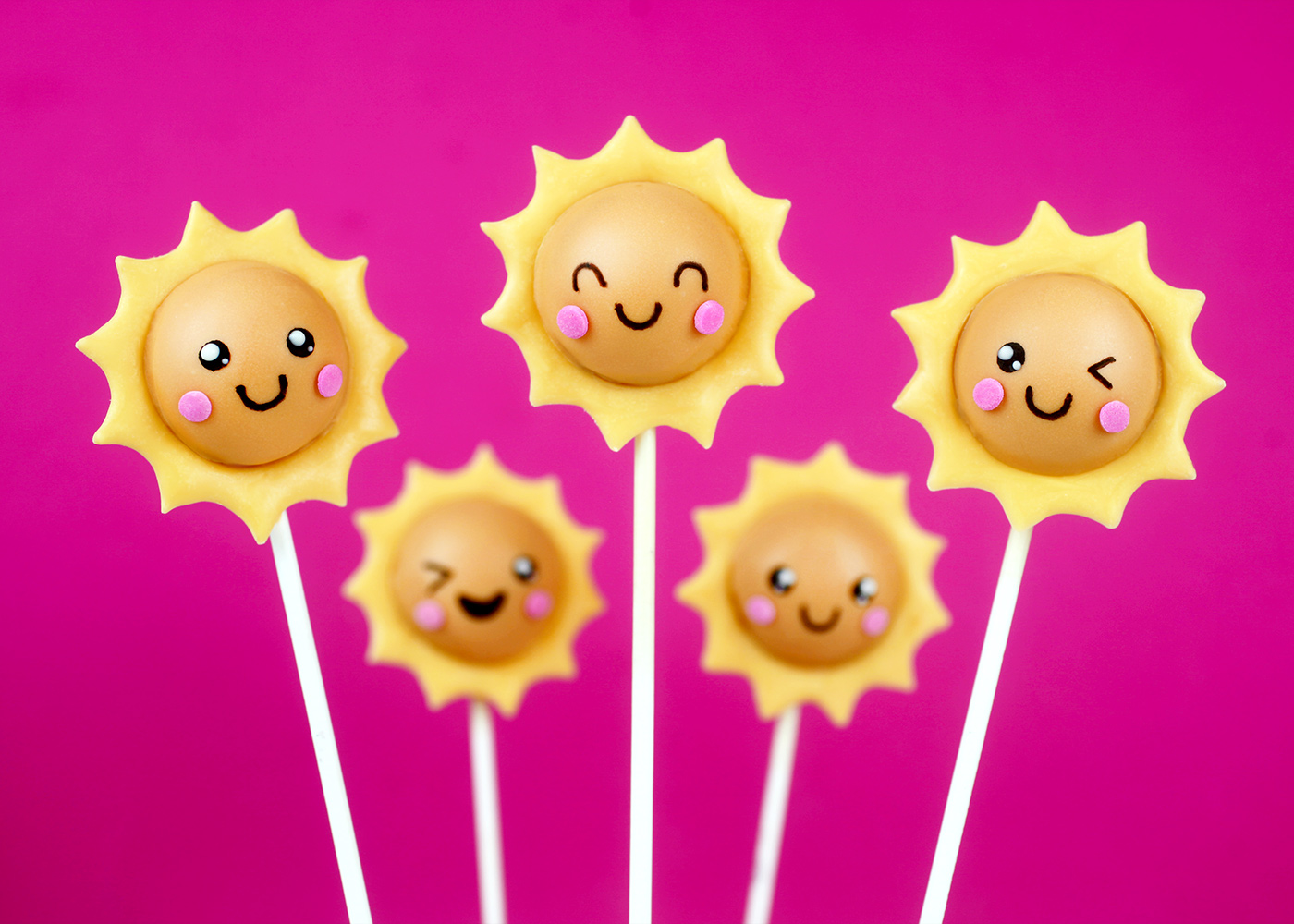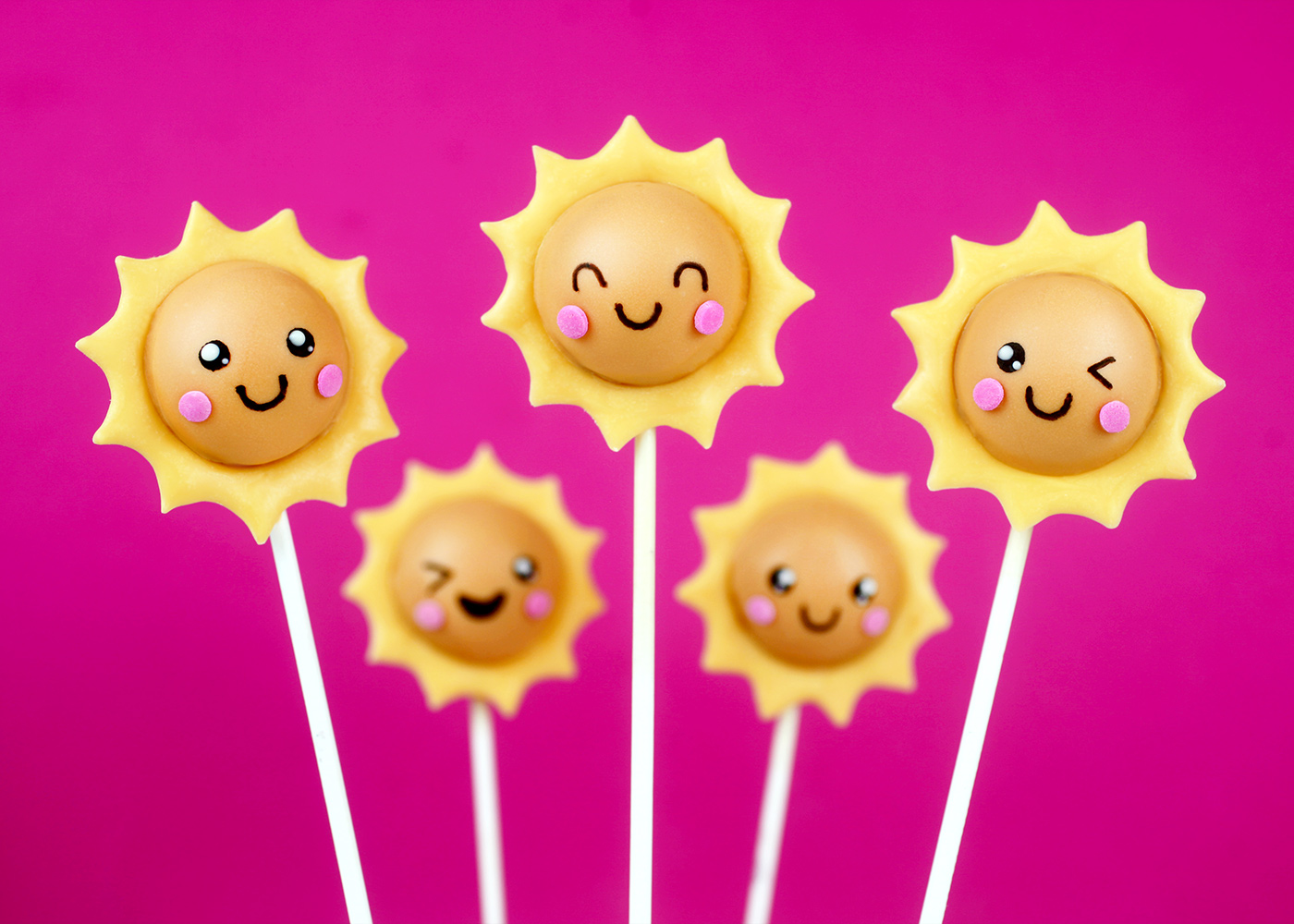 Enjoy and I hope these brighten your day!