Mini mummies! And a bunch of them. I was inspired to make these little guys by the Mummies in my new Cake Pops Halloween Book.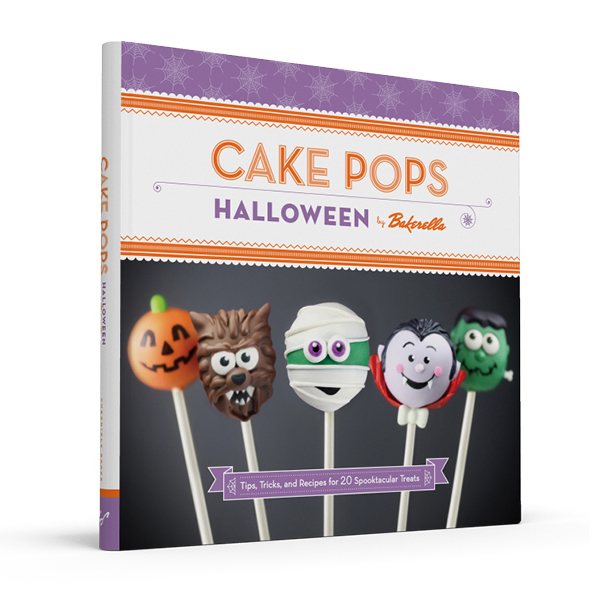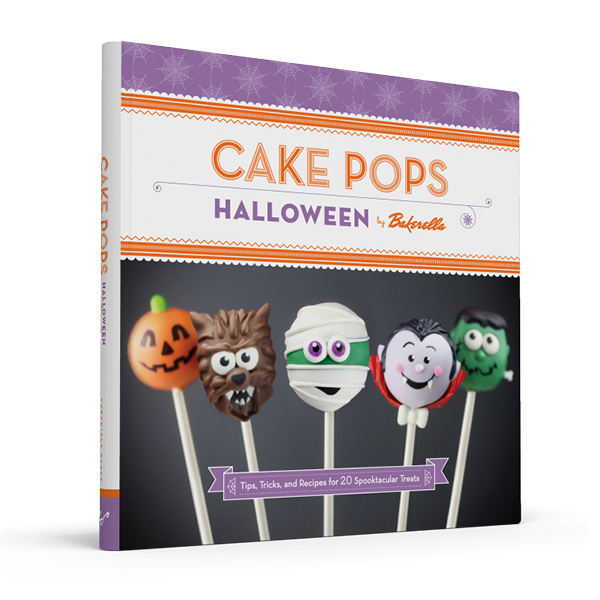 Here's the cover for reference.
But instead of cake and melted candy wafers, I had fun using fondant to decorate these tiny chocolate sugar cookies.
Decorating them is pretty easy and a quicker alternative to using royal icing … which worked out perfect for me this weekend.
1. Make sugar cookies using a 1.5 inch round cutter. (You can use this recipe and swap out 1/2 cup of flour for 1/2 of unsweetened cocoa powder.) It makes several dozen 1.5 inch cookies. I think I ended up with like 72. Maybe more but I can't remember how many I ate before decorating. Oops.
2. Tint fondant purple… or green. Cut circle shapes out of the fondant using the same size cutter and attach to cookies using a thin layer of frosting in the center of the cookie. Work with a dozen or so circles at a time so the fondant doesn't start to dry out before attaching. Then cut out more and repeat. Also, if your cookies spread some during baking, then you can gently roll the cut fondant circle a little thinner and they will increase in diameter. When rolling, make sure your work surface and roller is clean. Sprinkle a little cornstarch or powdered sugar on the surface and rolling pin to keep the fondant from sticking.
3. Roll out white fondant and cut more circle shapes. Then cut the circles into thirds, removing the center piece. Attach the top and bottom pieces to the cookie with more frosting… allowing the purple center to show in the middle. You want to leave enough room for the eyes you are using.
You can also skip the purple fondant underneath and just use the white fondant for one color mummies.
4. I used my DIY Sugar Eyes so I could customize their expressions with different size pupils looking in different directions to give them more character.
You can find the eyes at A.C. Moore craft stores and online right here from Make'n Mold.
5. Using the black edible ink writing pen, draw lines on the mummies so they look wrapped up.
And attach eyes to the cookies with a little frosting or melted white chocolate.
Eeek!
These guys look a little paranoid.
And so they should be. Get in my tummy… you yummy little mummies!