My friend Cupcake Julie had her Christmas party this past weekend.
You may remember her gorgeous sugar-themed decorations.
Stuff like this.
(Here's the post from last year if you want to see visions of sugar plums dancing in your head for the next few days. Make sure you check out the kids play bakery, too. It's incredible.)
It's hard to imagine, but this year was even more beautiful than last.
Colonel Cupcake was there again this year.
And so was this guy.
And this one.
And this little one. These guys were all over the place.
You may also remember seeing them from the Toronto Book Signing Post.
Teatro Verde is the only store I've actually seen them sold in. It made me happy to see them on display.
Anyway, I love 'em. So festive and sweet.
As a surprise for Julie, I made a few cake pops inspired by them to bring to the party.
Wanna see?
Cupcake Nutcracker guys.
She squealed. I smiled.
They're double decker cake pops, too. Tricky and a little over the top, but I couldn't resist.
I also made some Christmas Tree cake pops.
Much easier. But instead of doing them in green, I kept them in her holiday color scheme.
I really like them like this.
Speaking of trees, Julie's party decorations this year also included two new ones.
This cheerful pink one covered in snowmen.
And this whimsical upside down tree.
Amazing, huh.
But that's Julie.
Here's her dessert table. Filled with tons of treats.
Cookies and candy.
Cake Pops, of course.
Mini cupcakes from Crumb in New York.
Macarons and much, much more.
Completely lovely. I wish you could have been there with me.
But since you weren't … how about a couple of cute guys to keep you company?
I just so happen to know of two that are about ten inches tall.
I thought I'd part with these to share them with one of you.
Enter for a chance to win these two sweet soldiers.
Simply leave a comment on this post and tell me your favorite thing to eat on Christmas. Real food this time. Something non-sweet. I was on sugar overload this weekend and I need some ideas. I know you guys will have some great ones.
Deadline to enter is Tuesday, December 21 at 7:00 pm ET.

TIME'S UP. Winner announced below.

One winner will be chosen at random and announced sometime Tuesday evening.
P.S. – If you know another store that sells them too, I'd love to hear.
Good Luck!
And the winner is………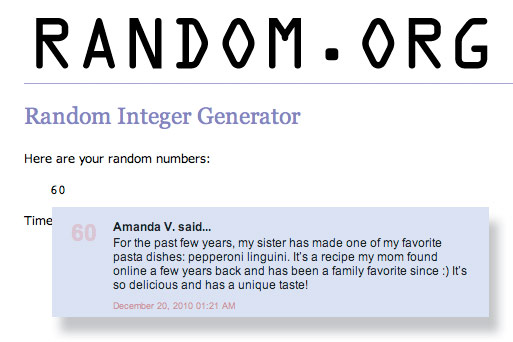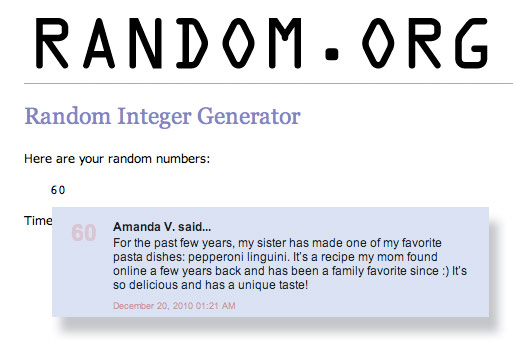 YAY Amanda V! Hope you will enjoy them.