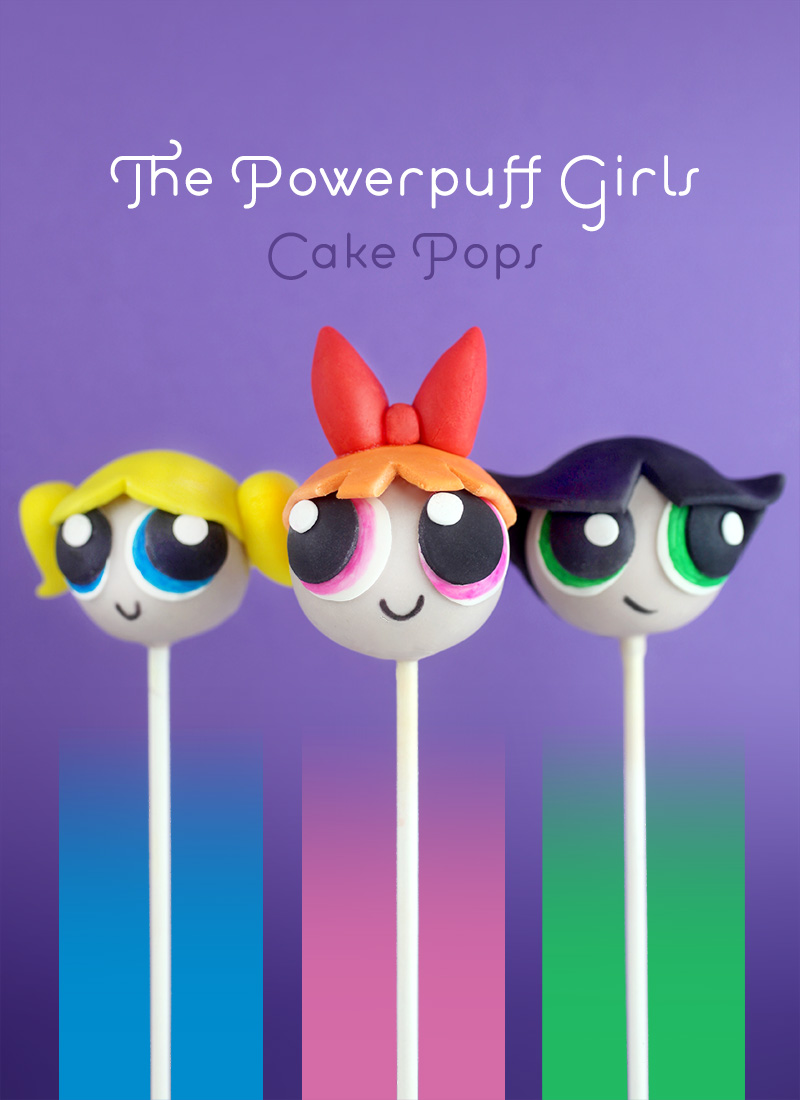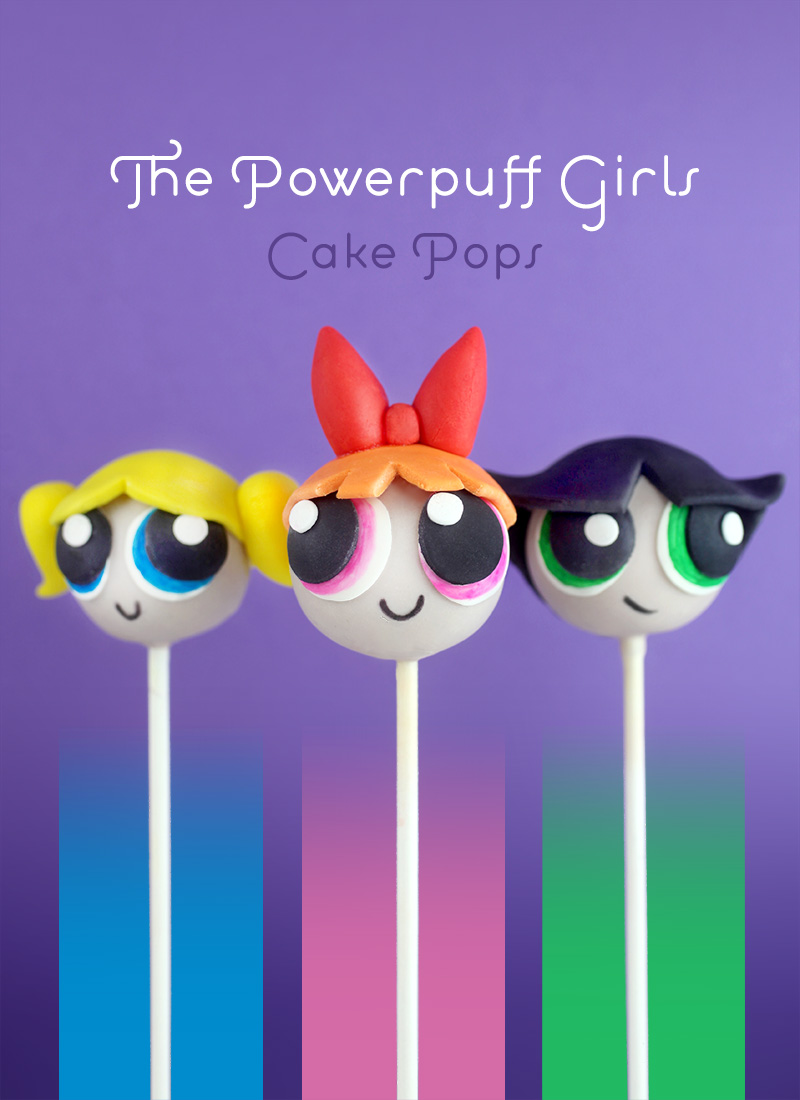 I've partnered with my friends over at Hulu to help share the news that The Powerpuff Girls are now streaming only on Hulu. That's right, forever fans and new ones too can watch the full classic animated series all in one place. Did you know the show first aired in 1998. It's hard to believe it's been almost twenty years since these three sugar-coated heroes started fighting crime and saving the world before bedtime, but their message of girl power is just as important now as ever.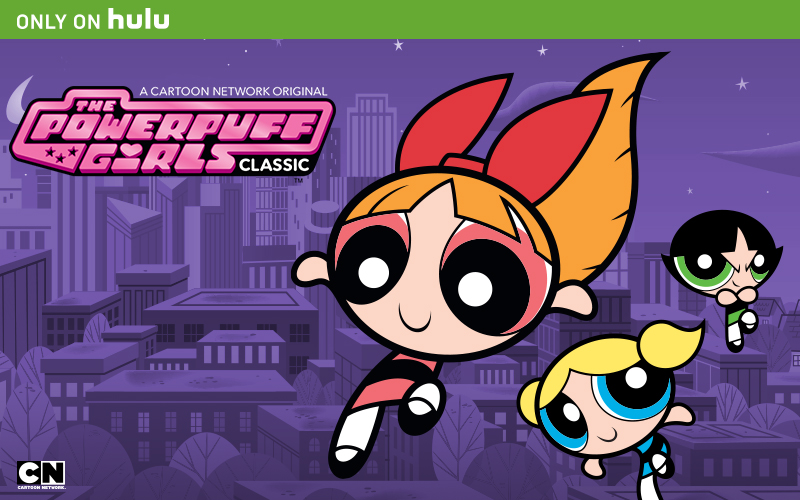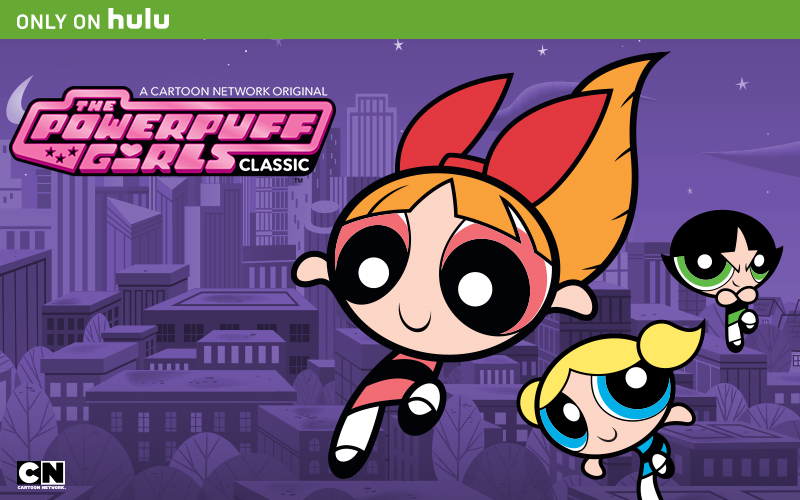 Who's ready to make some cake pops with POW-factor…
Let's get going.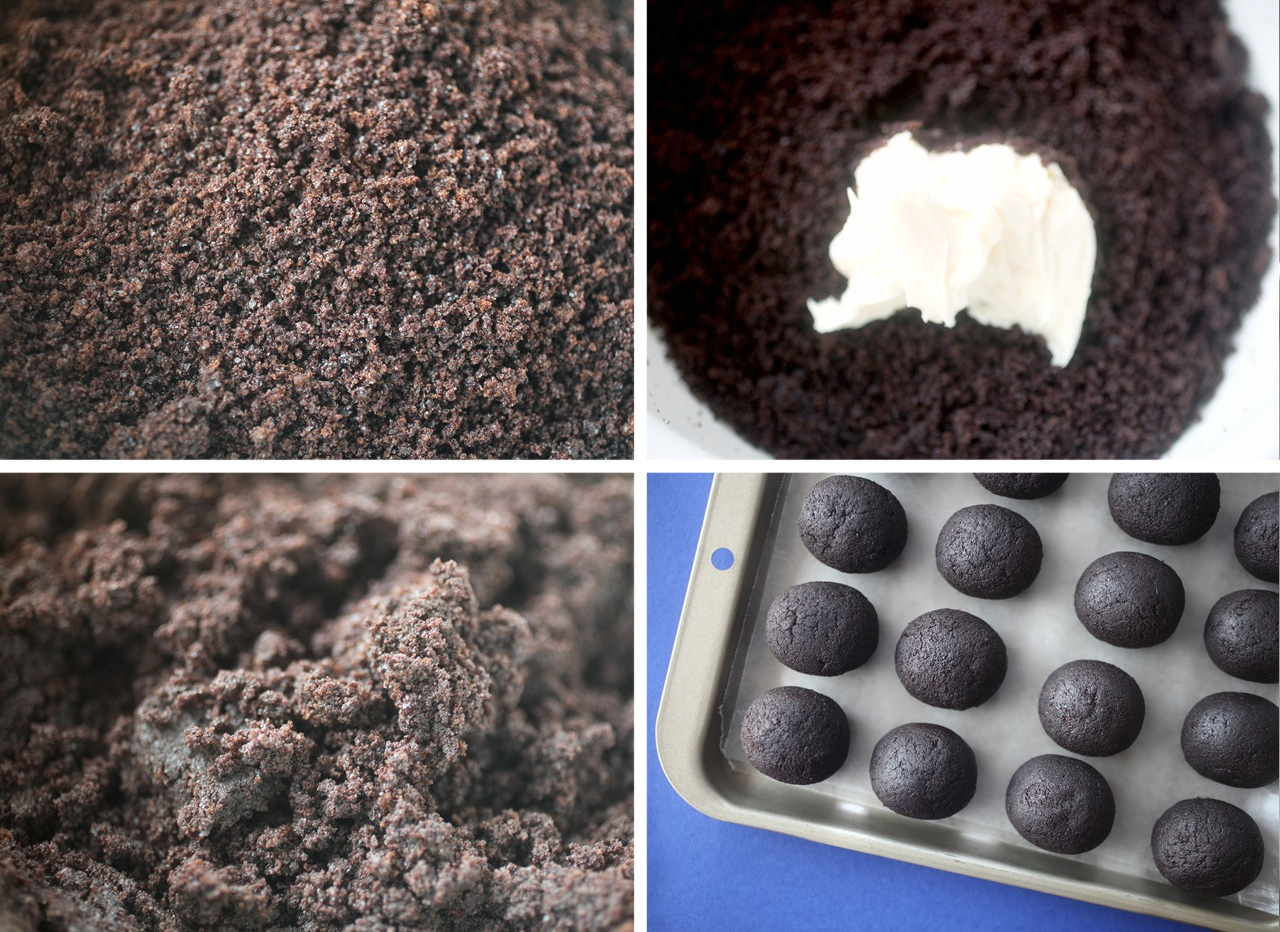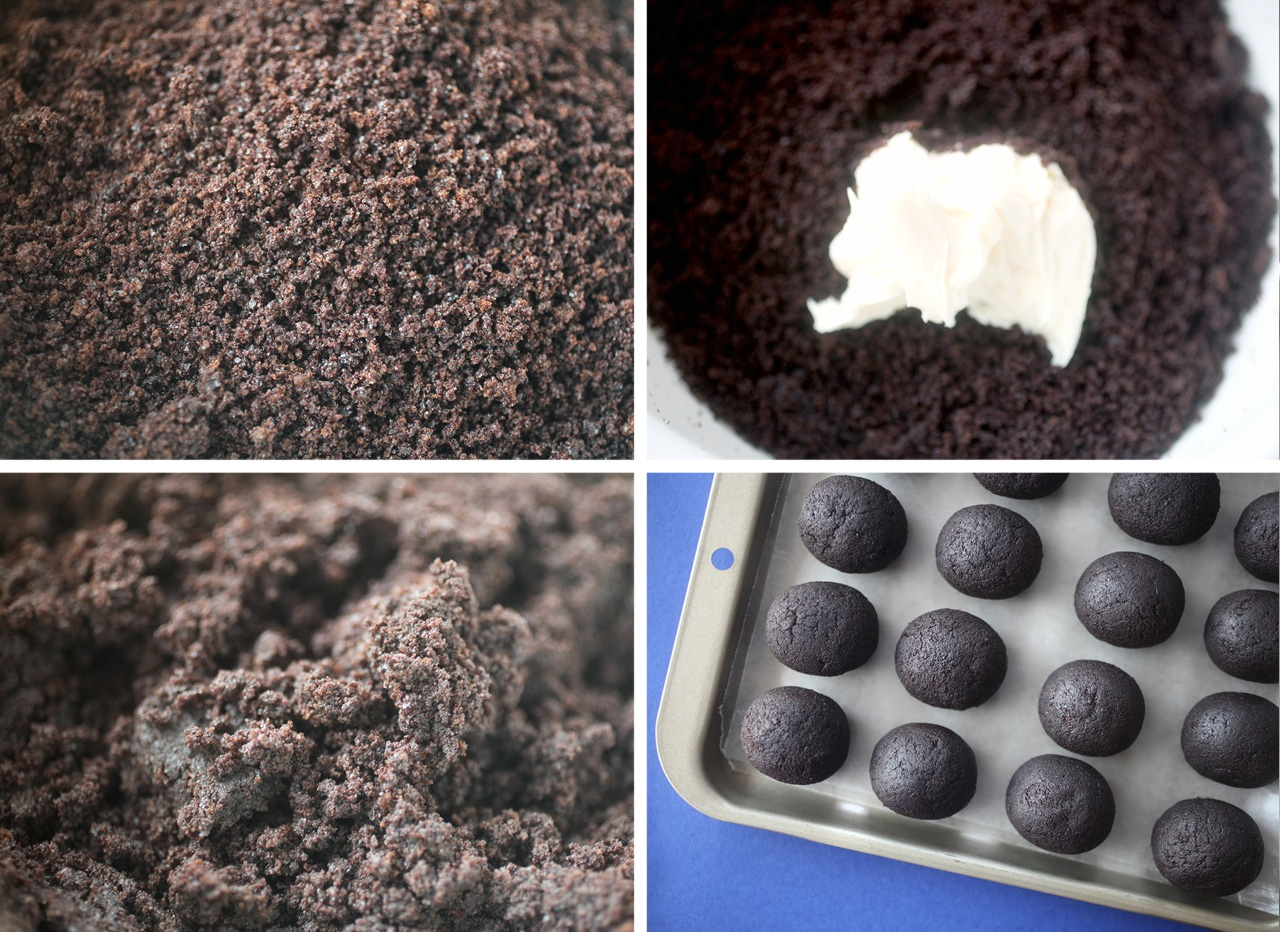 First things first… make some cake pops (crumbled cake mixed with frosting) and shape them into ovals instead of circles. Here are my basic cake pop instructions if you haven't made them before.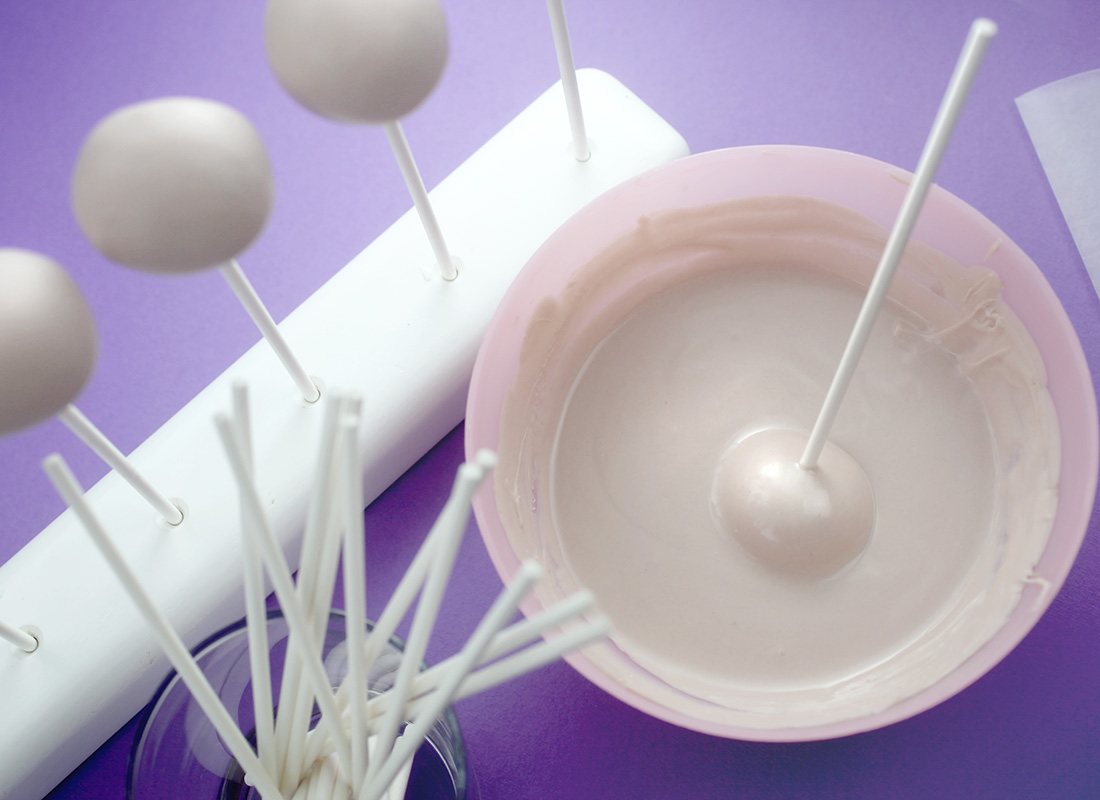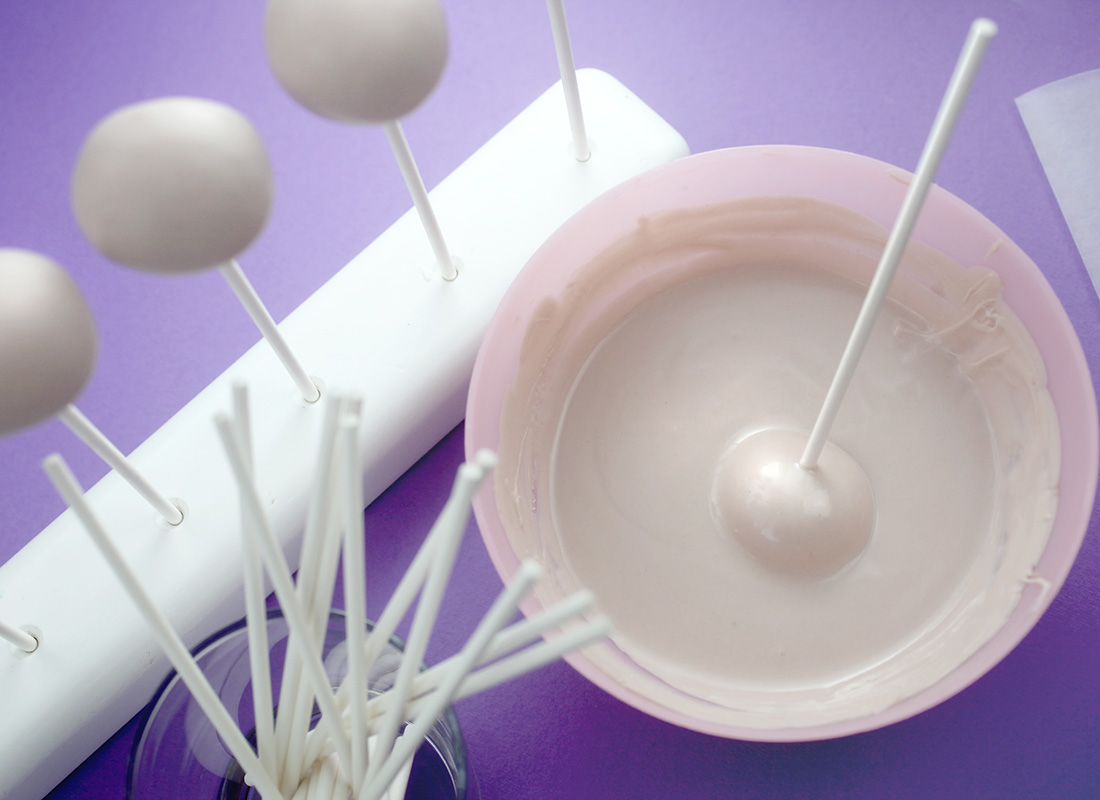 Dip the cake pops into melted candy coating. For a fleshy color, you can melt vanilla coating with a little bit of chocolate and pink candy coating. Add the colors a little at a time until you get the shade you want. Go ahead and dip all the oval-shaped pops and let them dry completely.
Now the fun part… turning them into these cuties.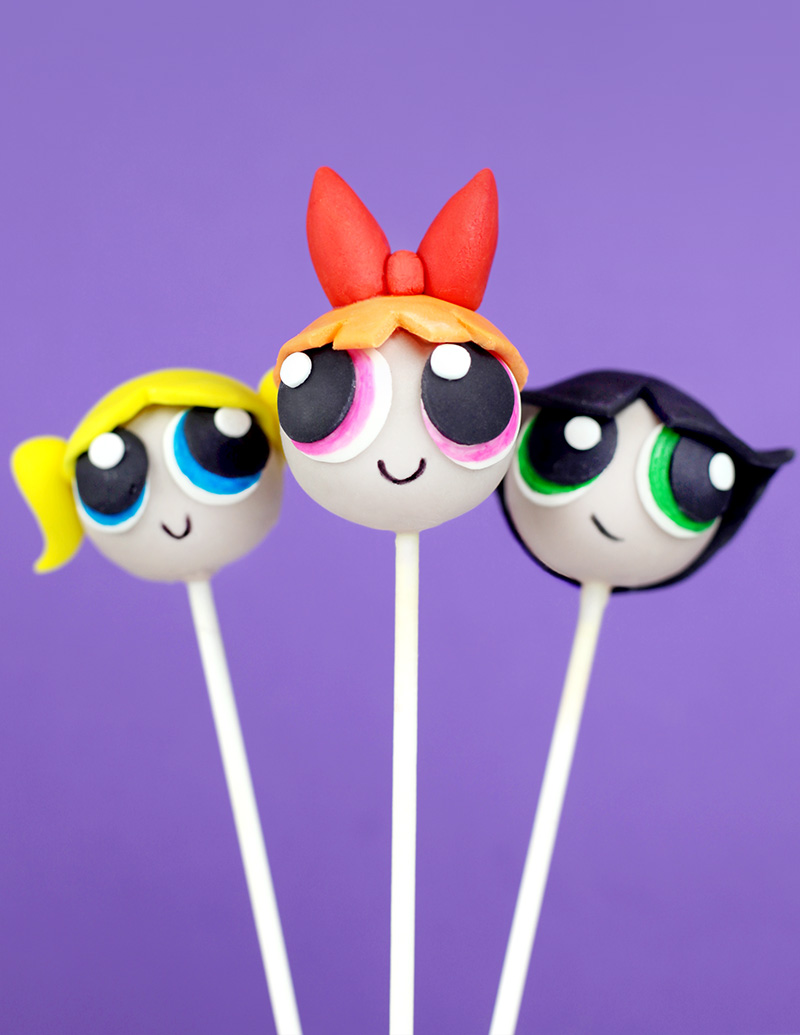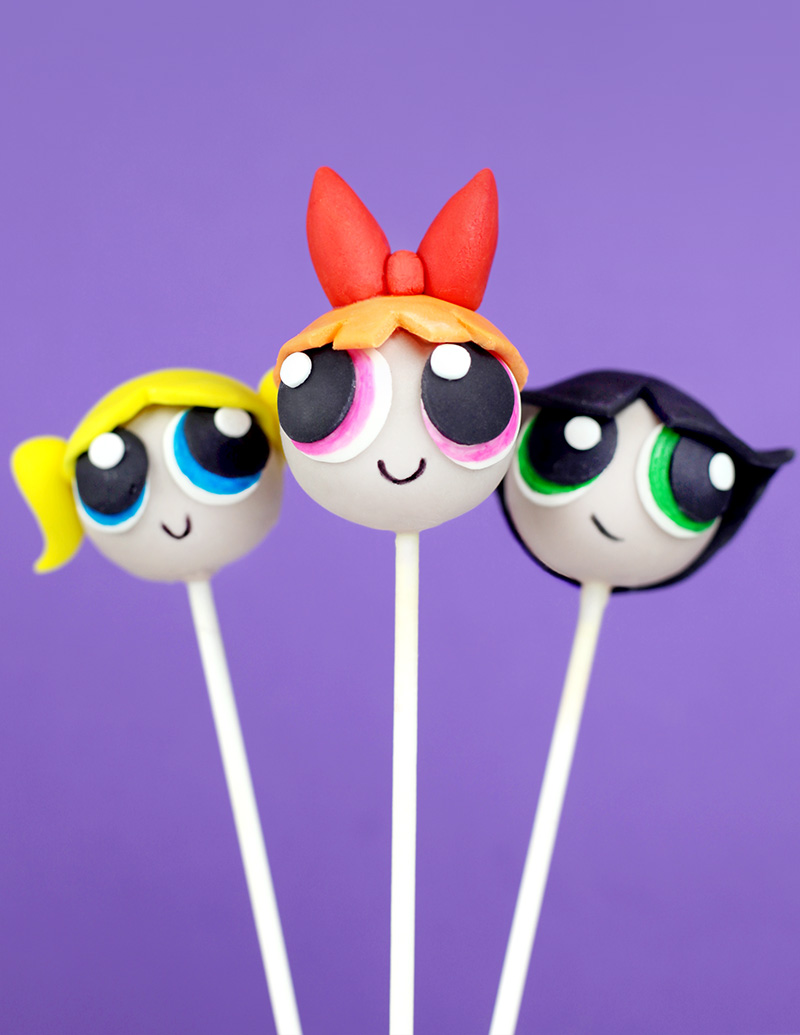 Sugar, spice and everything nice!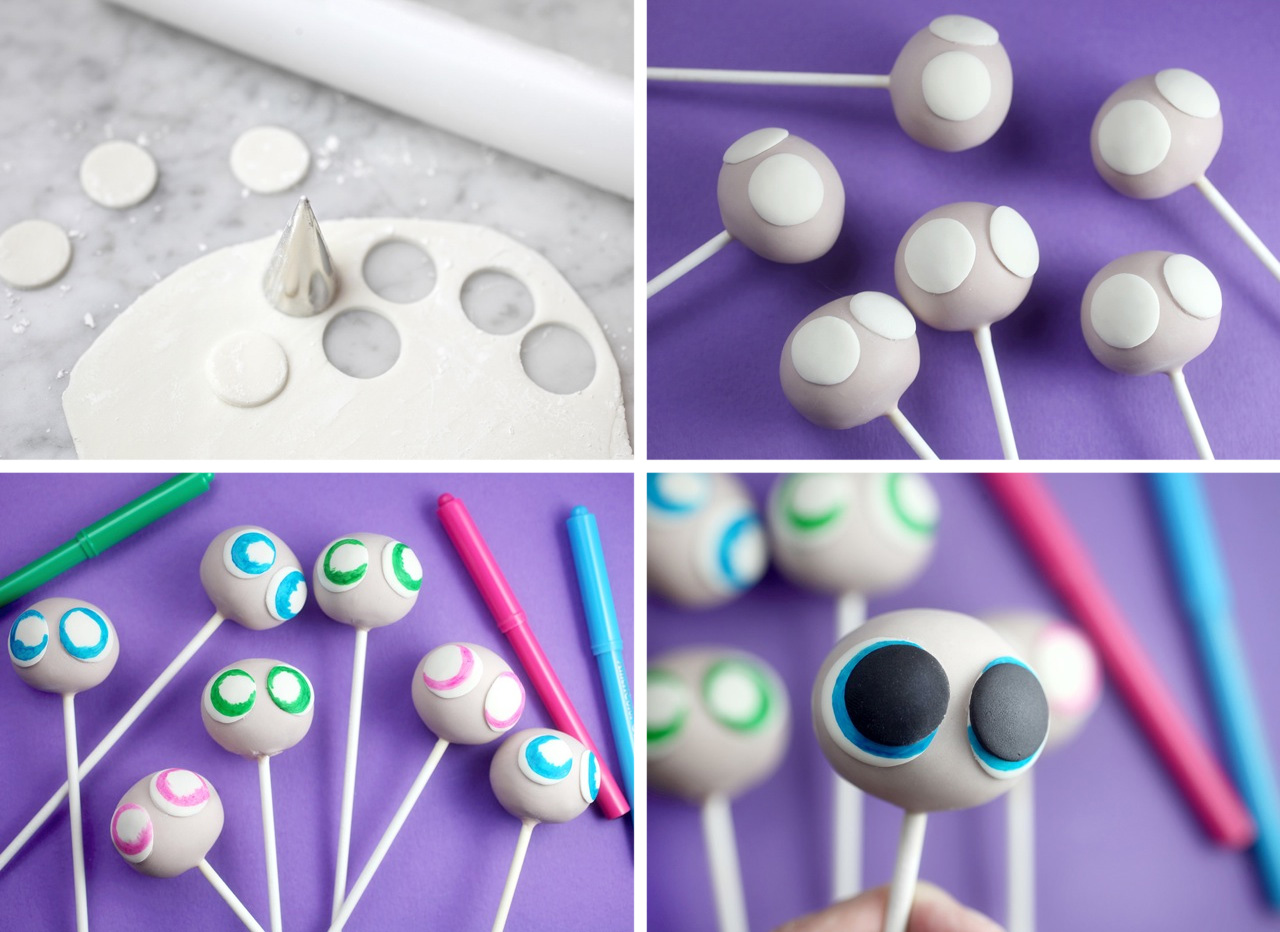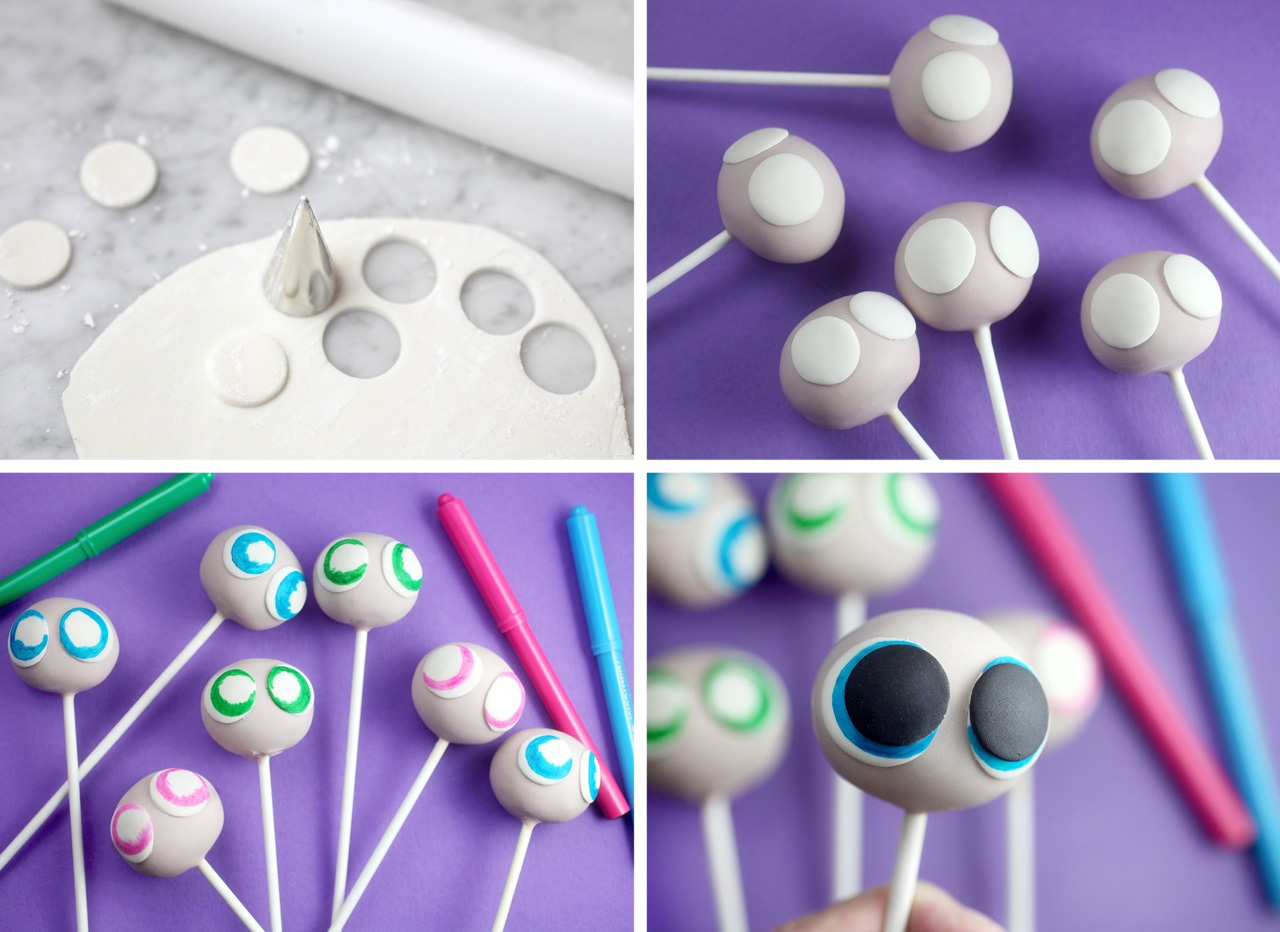 To get started decorating, you'll need fondant and edible ink writing pens. You can buy white fondant and tint it with icing color to get the colors you need. You can also buy it already colored in small packages of orange, yellow, blue, black, and red at craft stores.
Roll out vanilla (white) fondant on a powdered sugar dusted work surface and cut small circles for eyes. I used the bottom of a decorating tip for the shape and then rolled the circles a little flatter to make the white part of the eyes larger. Roll out a couple at a time and attach to the front of a cake pop with melted candy coating.
When all the pops have eyes, use green, pink and blue edible ink pens to draw circular shapes on top of the fondant. You don't need to color in the entire circle because the area will get covered.
Now roll out black fondant and use the same decorator tip to cut circles. This time don't roll them flatter. Just attach on top of the colored fondant with melted candy coating.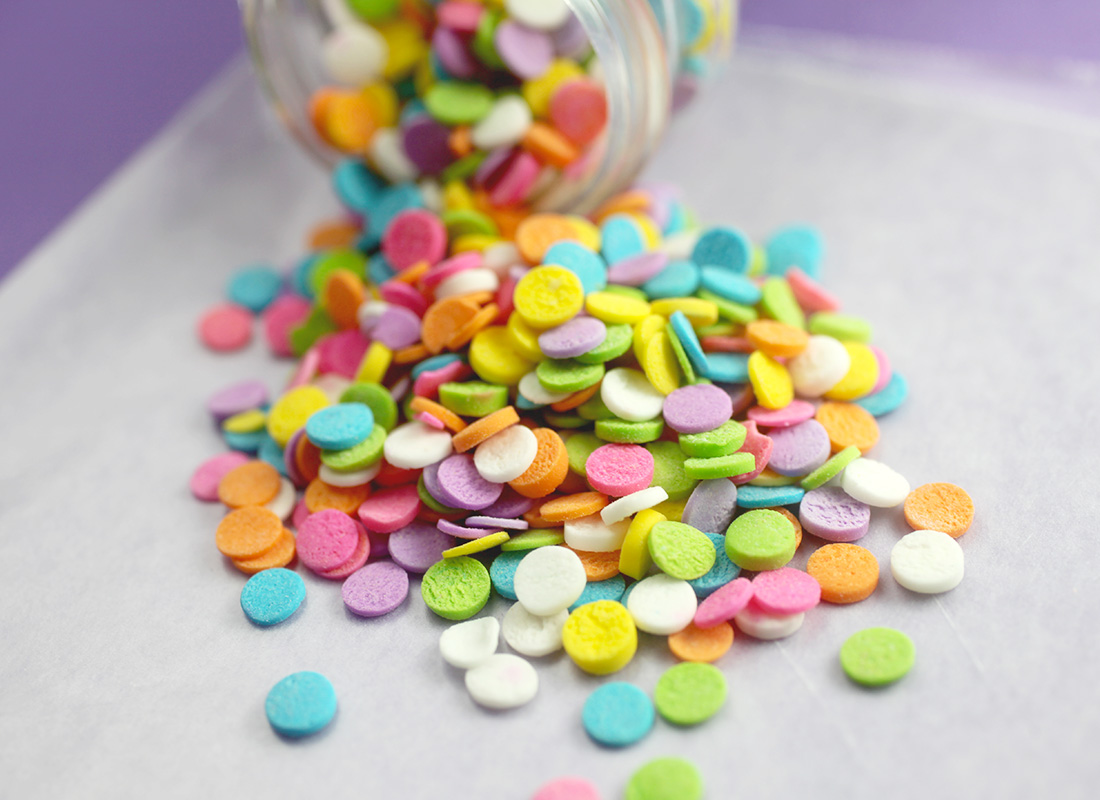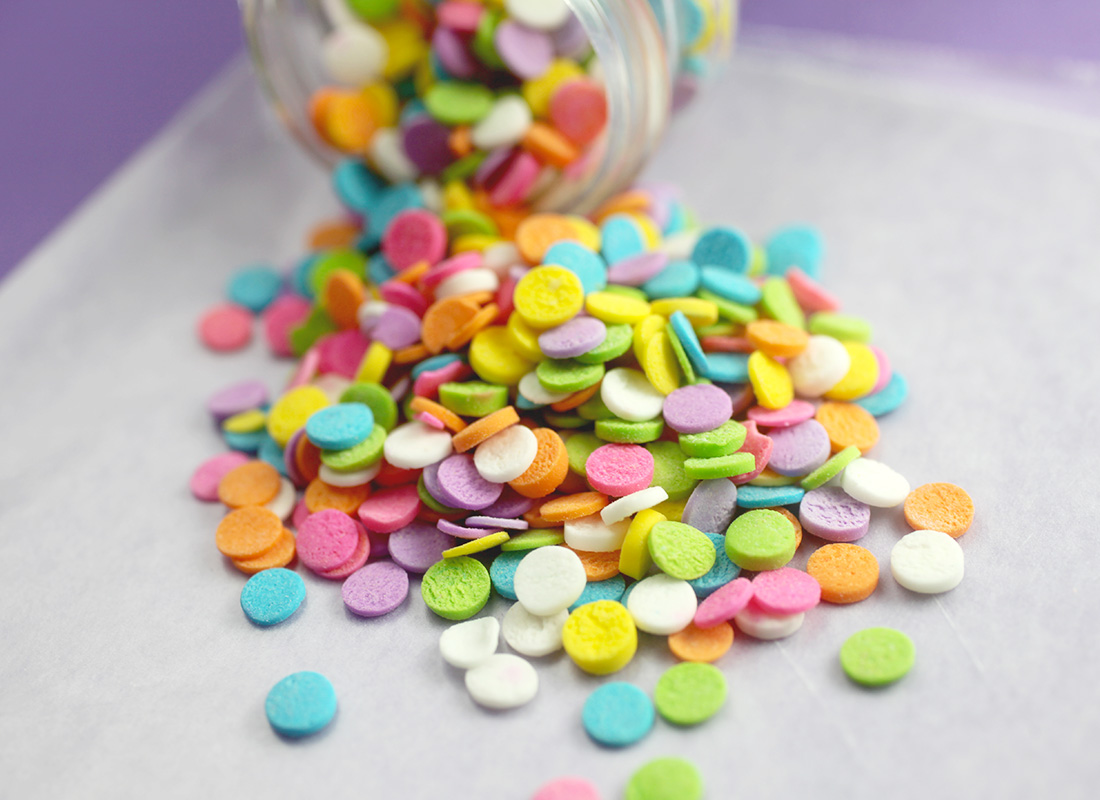 Then dot the eyes with white confetti sprinkles.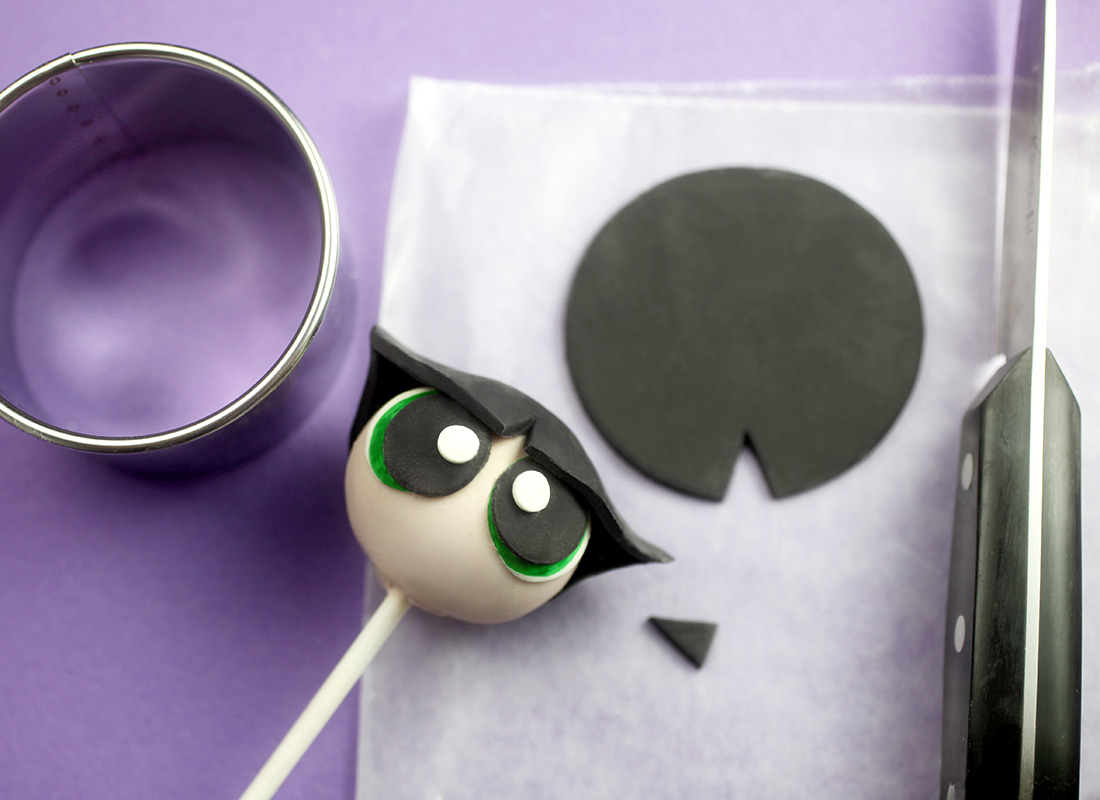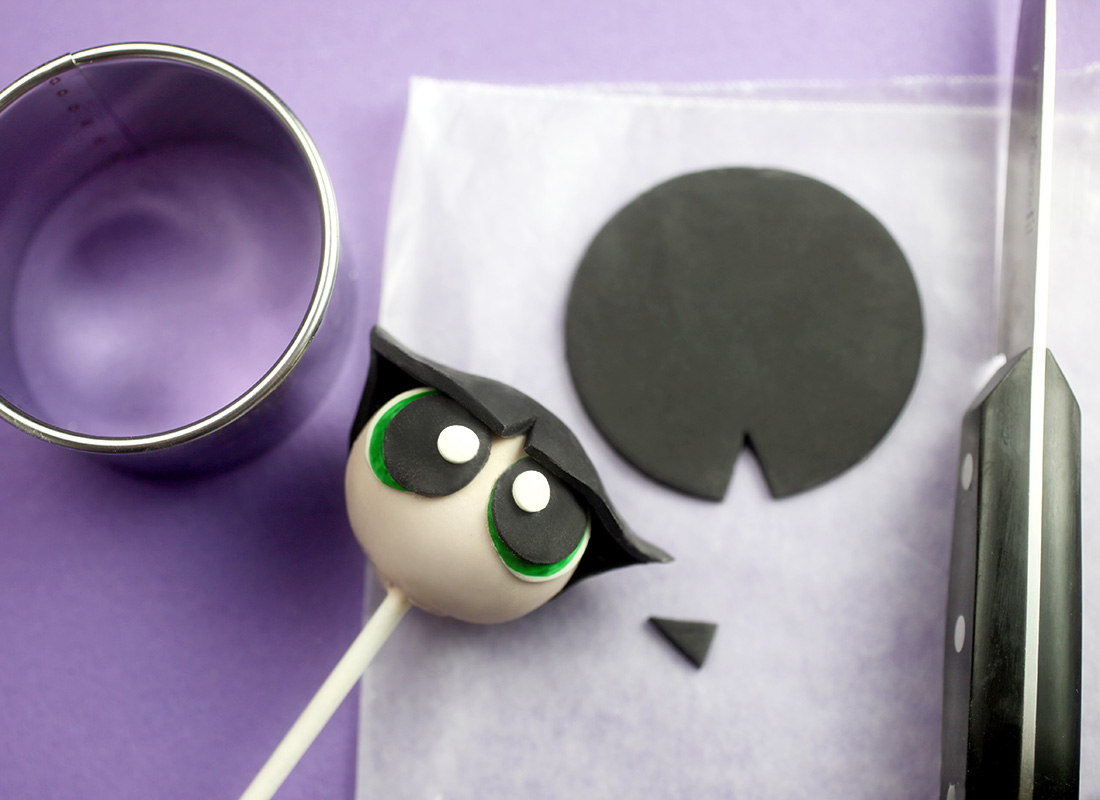 What's up Buttercup? To make her raven hair, cut a 2 1/2 to 3 inch circle out of black fondant. Then remove a tiny triangle. Place the circle on top of the pop and pinch points on the sides to shape. Remove and apply melted candy coating on the underside before permanently attaching in position for her hair.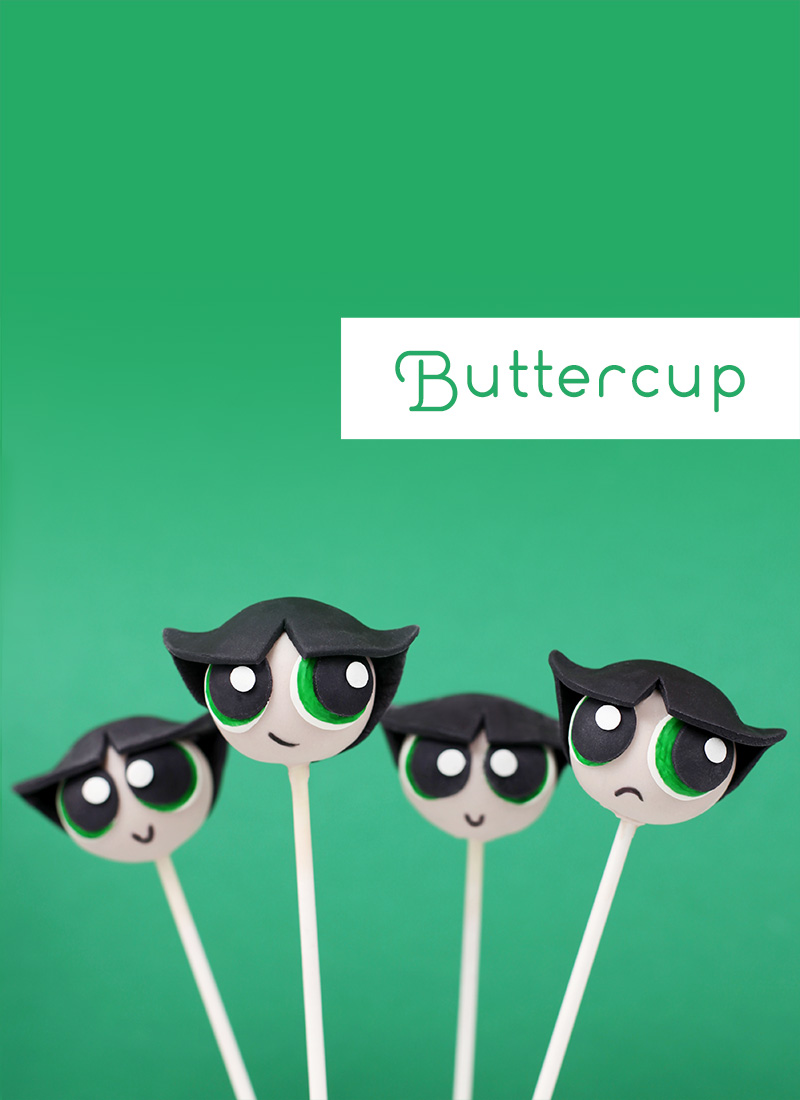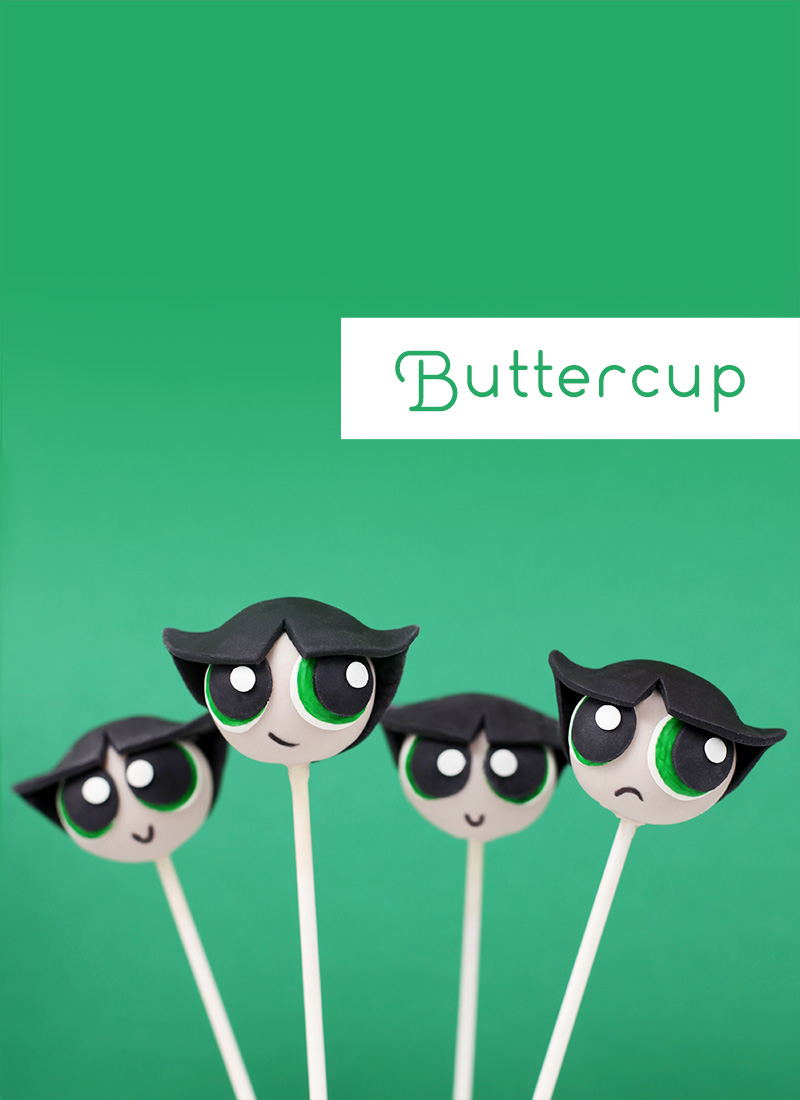 Seriously cute!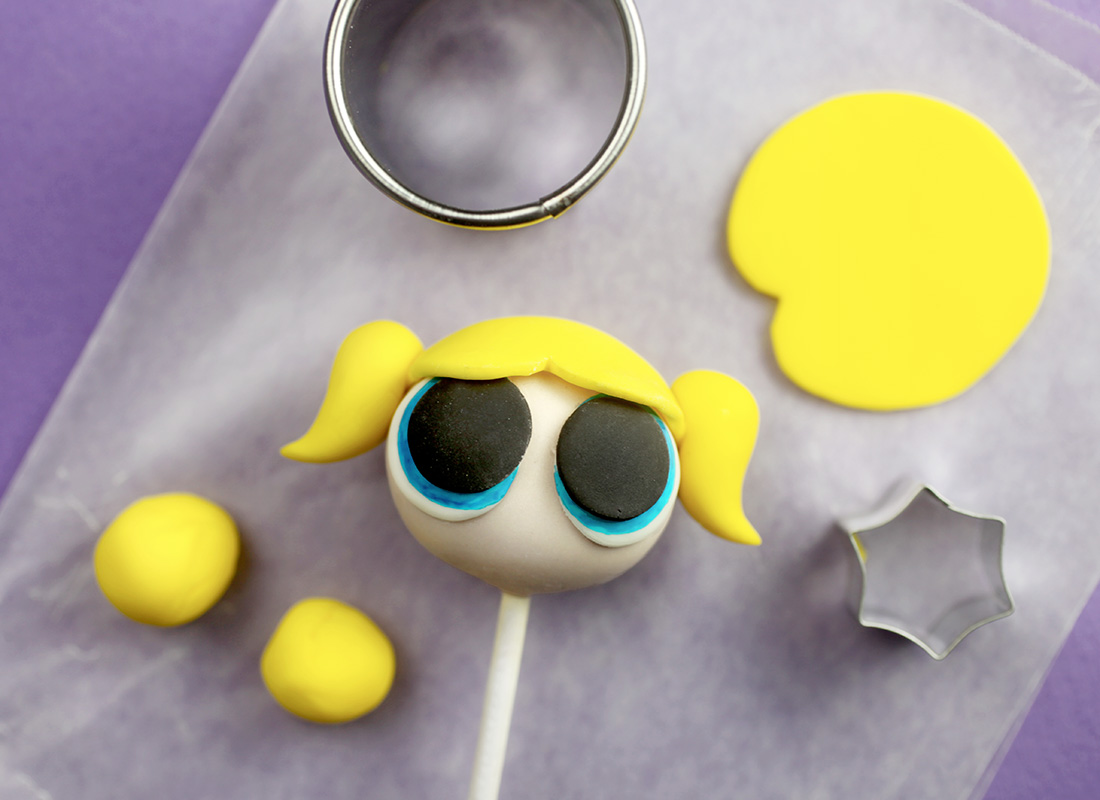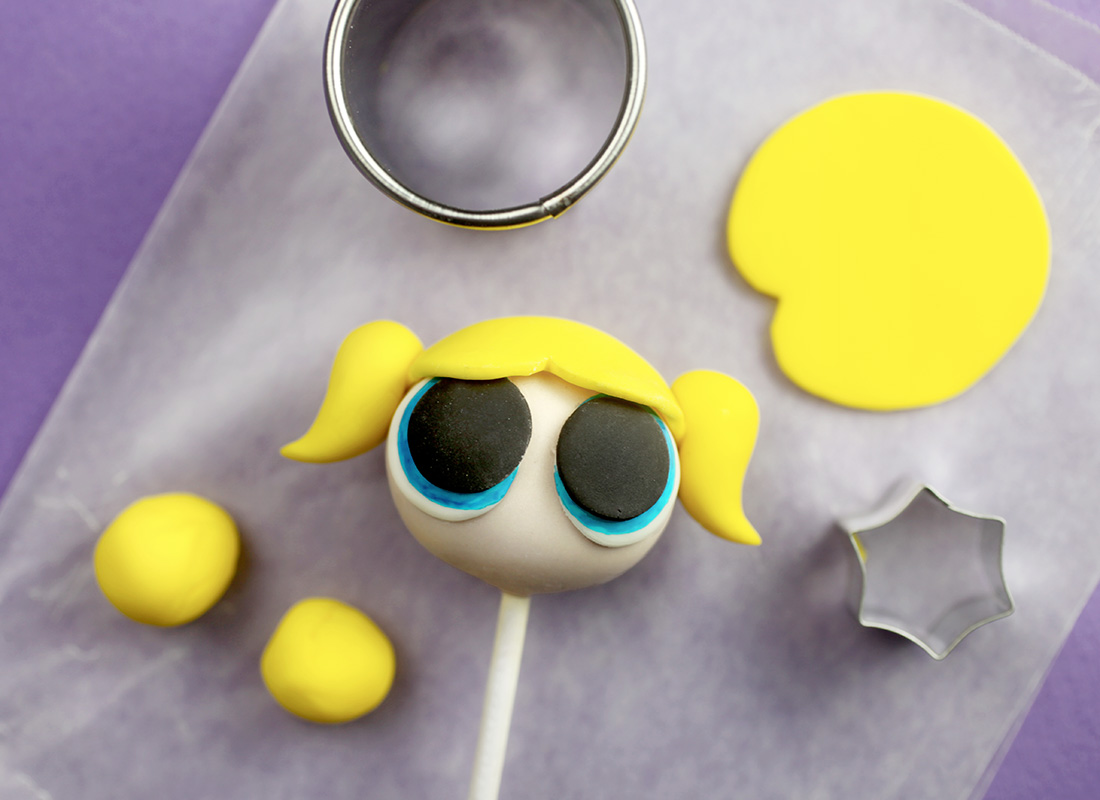 To make Bubbles bright hair, cut a 1 1/2 to 2 inch circle out of rolled yellow fondant and remove a curved section from one side to resemble a rounded heart. Attach to the pop with melted coating. Then shape two small balls of fondant into pigtails. Attach to the sides of the pop with melted coating or dab a little water on the side of each pig tail and press on the pop to hold in place until set. Let dry.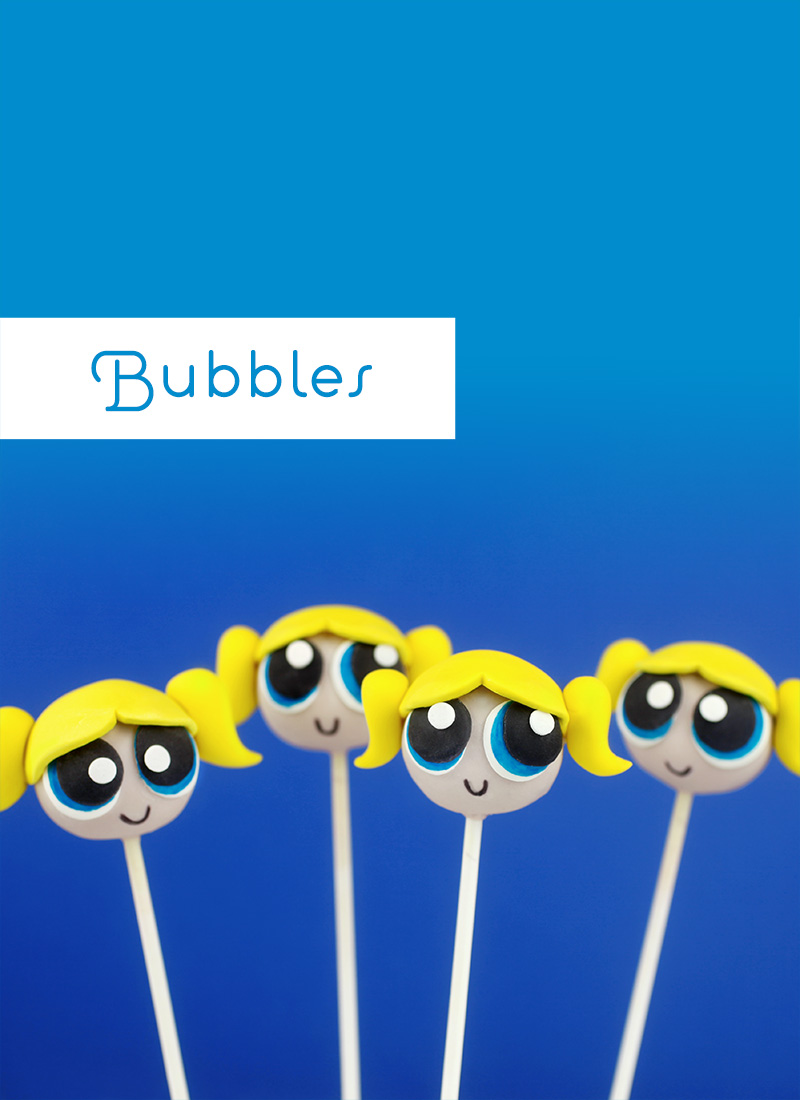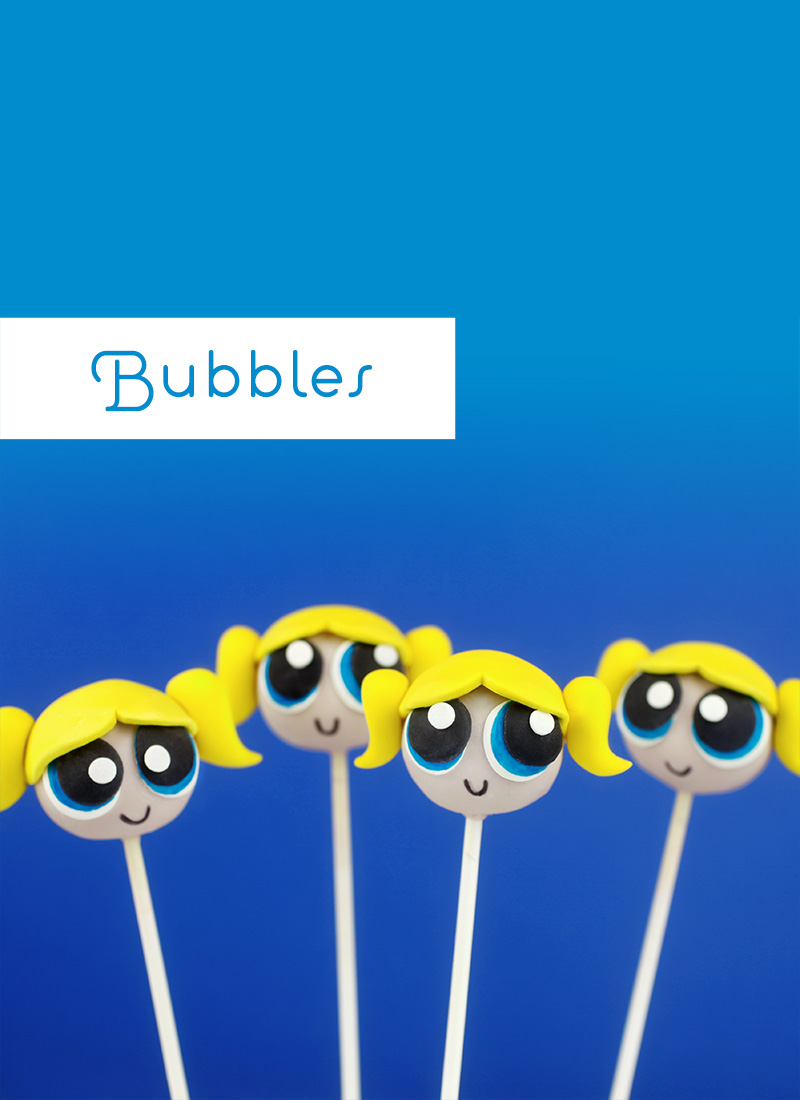 Oh my – as sweet as she can be!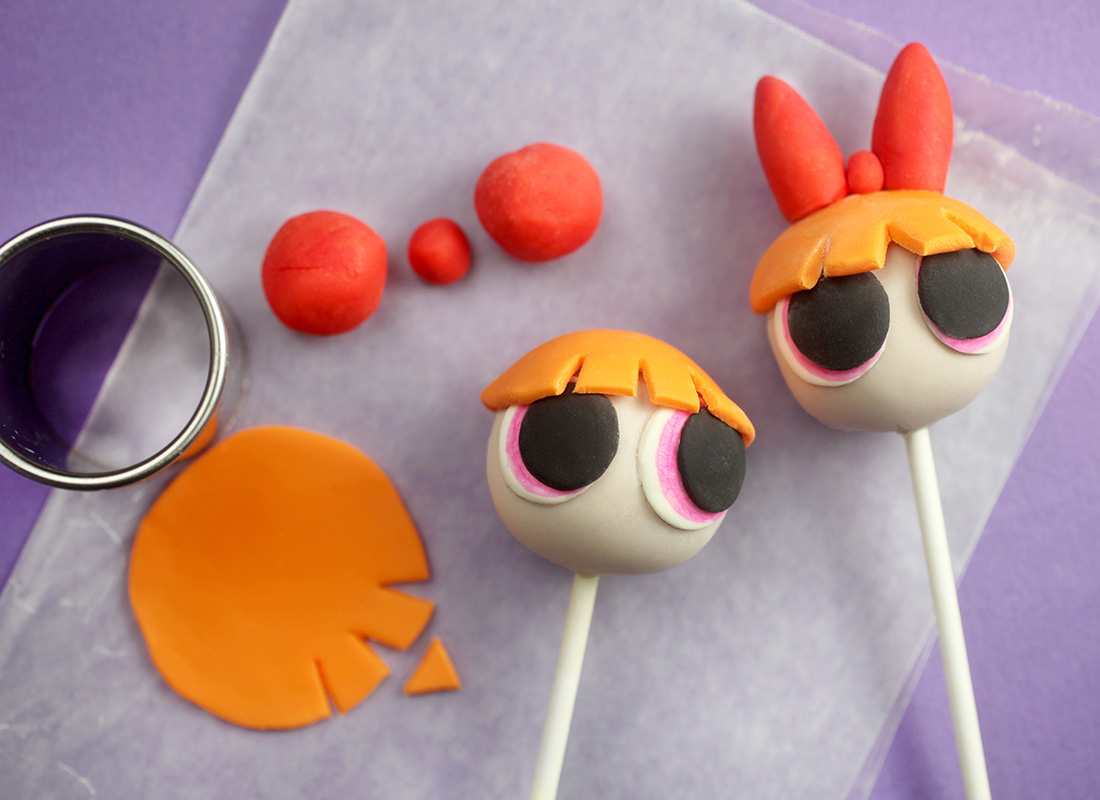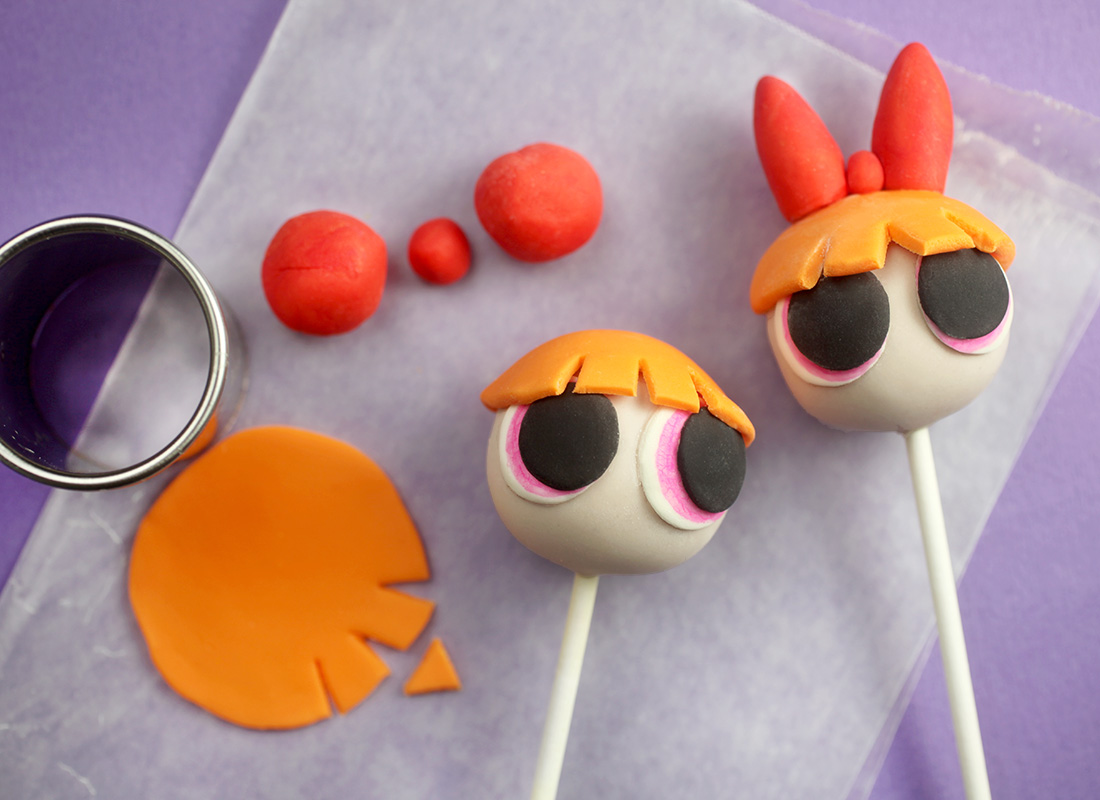 For Blossom's hair, cut small circles out of rolled orange fondant and then make bangs by cutting three tiny sections out of the fondant. Attach to the pop with melted candy coating.
To make her big bow, roll a tiny ball for the center and two rounded cone shapes out of fondant. I mixed a little red with the orange fondant to create the right shade. Attach bows to pop with a dab of water or melted candy coating. Hold in place until set and let dry completely.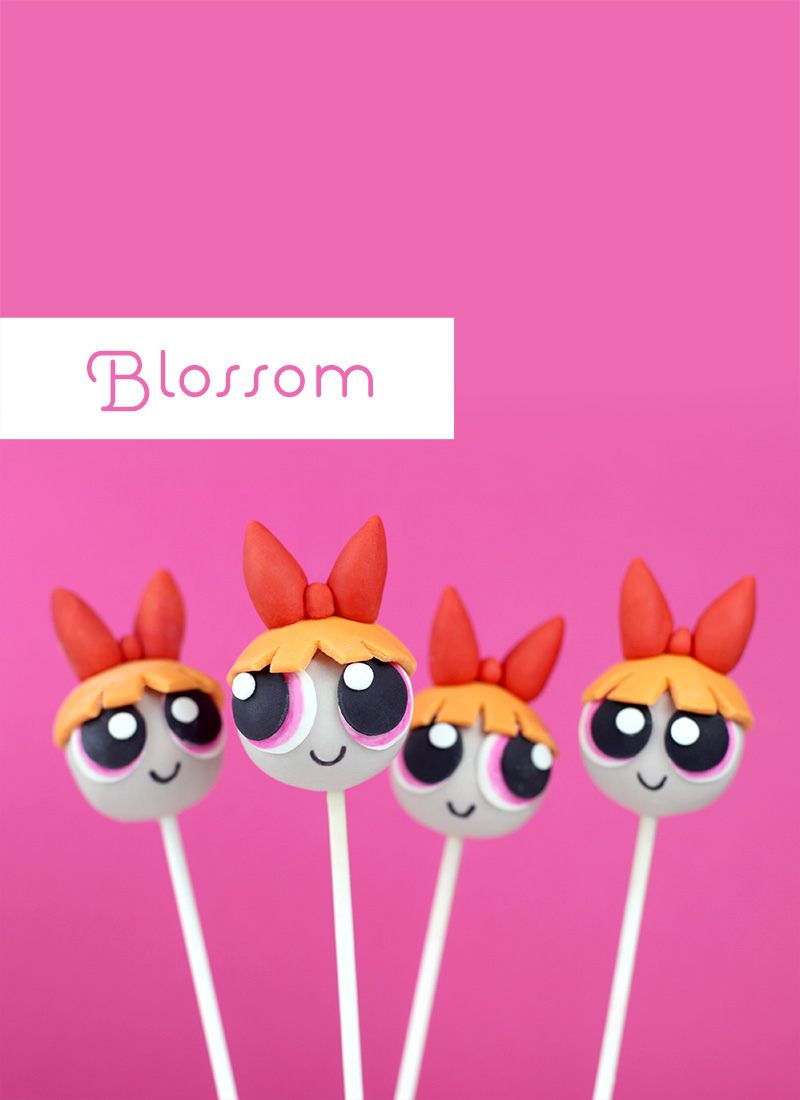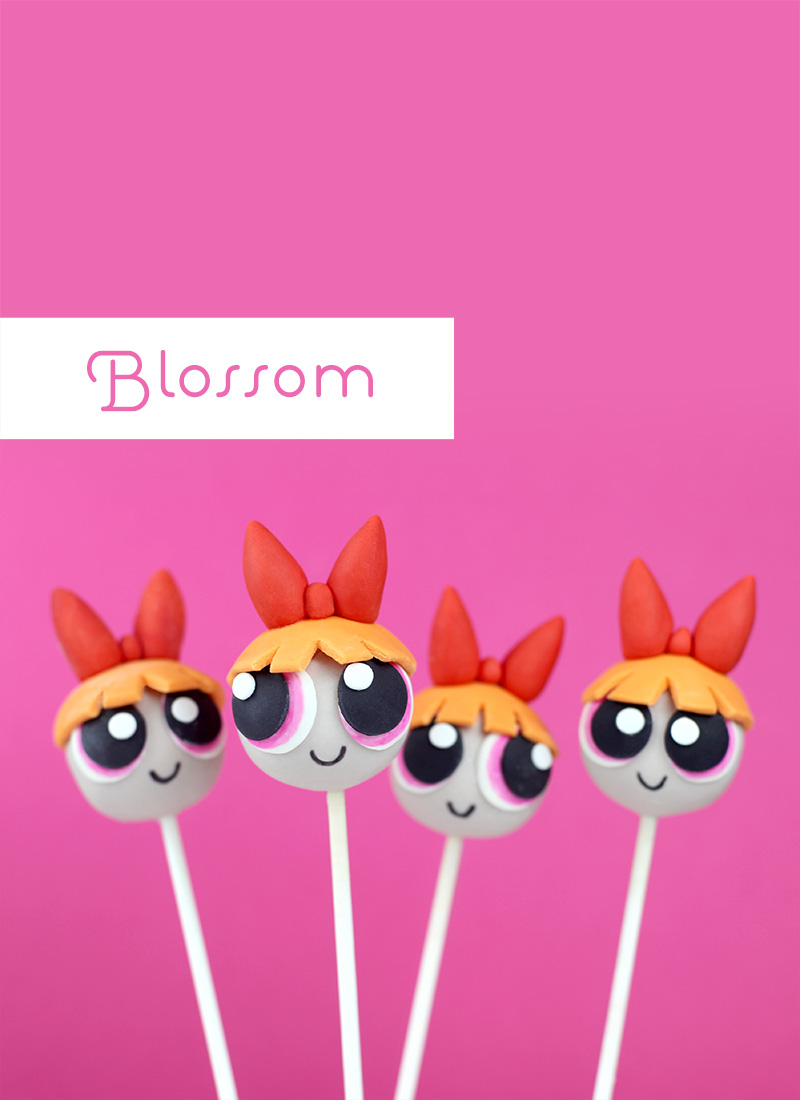 Blossom may be the leader, but I think they're all equally adorable.
Were you a Powerpuff Girls fan? Who was your favorite?
This post is in partnership with Hulu. Hulu is THE streaming destination for the best of TV, and a great selection of films! Plus, you can stream almost anywhere, on any device, including gaming consoles, set-top boxes, tablets, mobile phones, and more. Visit Hulu.com to start your free trial.