Surprise! Surprise! I have a new cake pops book out tomorrow… September 2! YAY! YAY! YAY! And, I'm super excited to share it with you today. Inside you'll find sweet and spooky cake pops including brand new designs and a few of my classic favorites, too! I think you'll scream for some of the new ones. I'm talking adorable black cat candy buckets, very cute vampires, bubbling cauldrons, scary sweet monsters and more.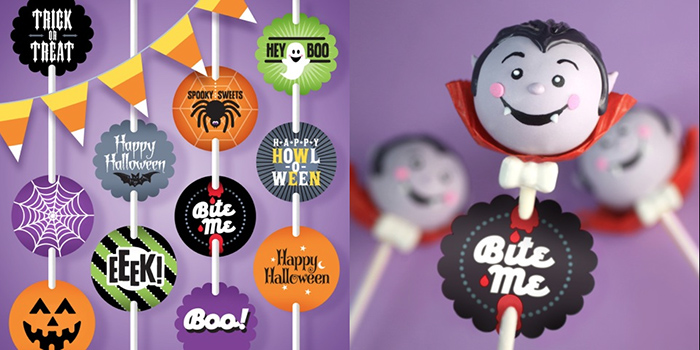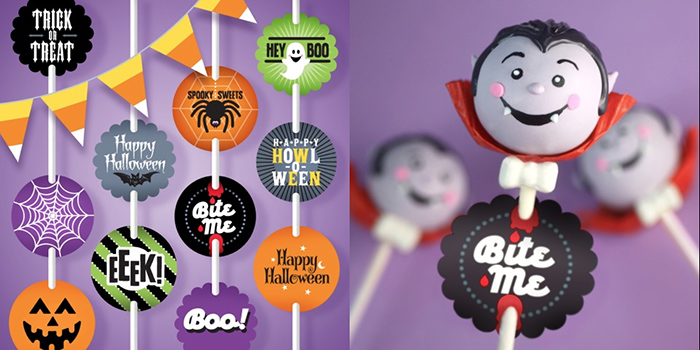 There are also printable templates to help make your treats, gift tags for your cake pops, and garland for your get-togethers. Download the tags and templates from here right now.
Happy Halloween early! Hope you enjoy the new book and use it to help get ready for the most deliciously spooky night of the year.
You can get the book two ways.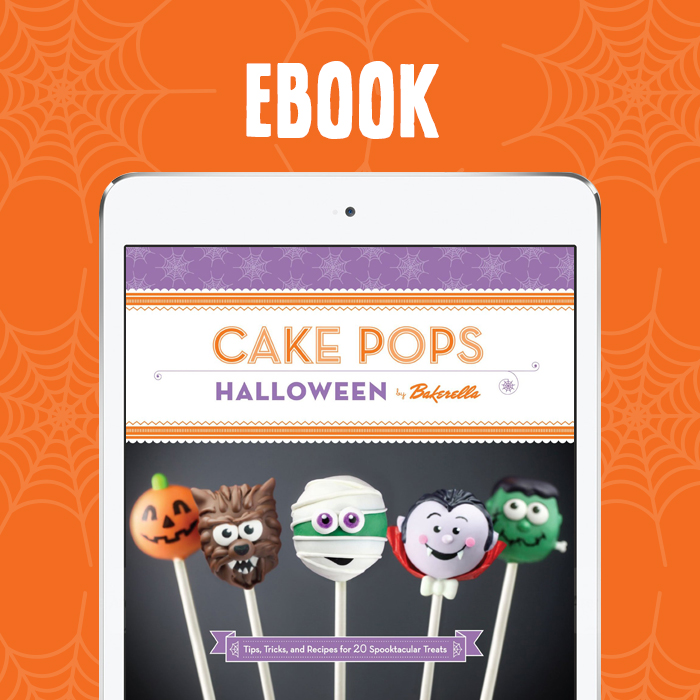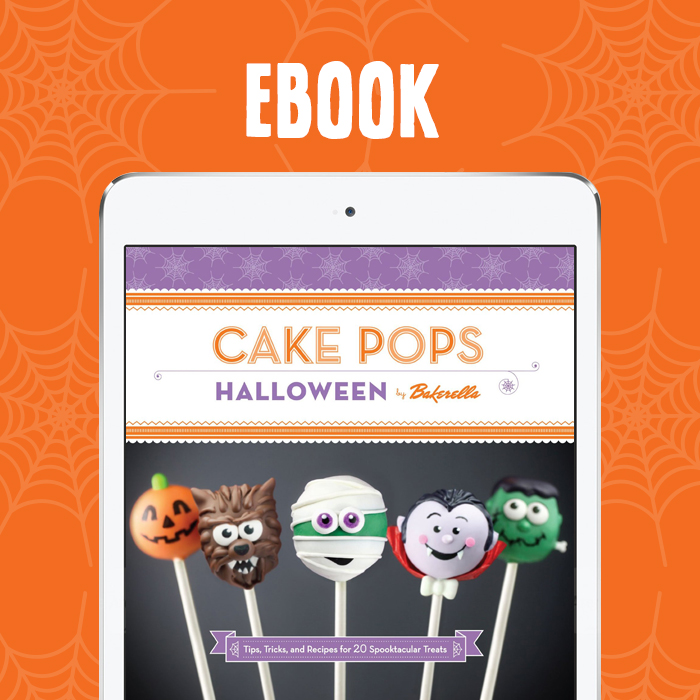 e-Book
Make the most of the Halloween season with the eBook – no wait for shipping or trip to the store, with all the info, ingredients, recipes, and the like right at your fingertips, wherever you are on the device of your choosing. Find the digital format from your favorite e-tailer below:

Print Book
Get your copy of the print edition exclusively from my publisher, Chronicle Books. Cake Pops Halloween started out as an eBook only, and I'm thrilled that Chronicle has made it available in a printed book format as well during the fleeting Halloween Season. Grab your book before the candy is all gone.
Now let's celebrate with a giveaway…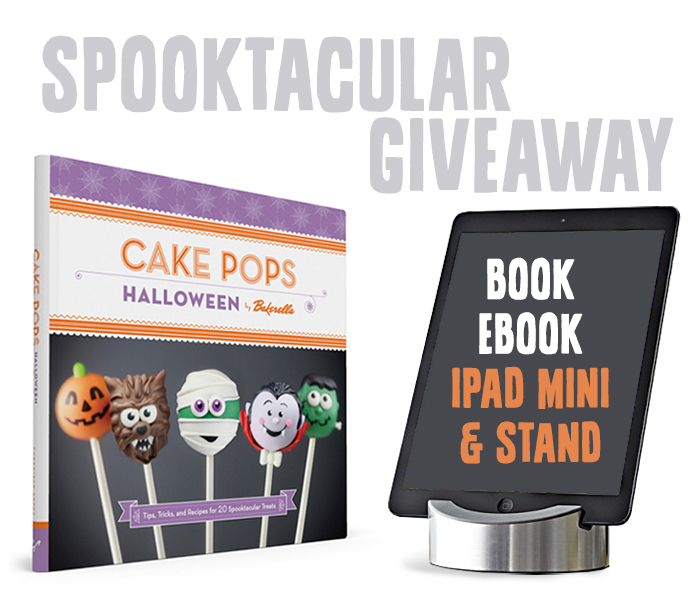 First prize: I'm giving away Cake Pops Halloween in the book format and also the eBook format – along with a big fat iPad mini with retina display (wifi 16 gb) to view it on … all courtesy of Chronicle Books. The first prize winner will also receive a kitchen stand for the iPad PLUS the eBook versions the original Cake Pops and Cake Pops Holidays, too!
Second prize: Three (3) runners-up will receive the print version of Cake Pops Halloween.
Enter for a chance to win the Cake Pops Halloween Book Spooktacular Giveaway:
Leave a comment on this blog post and tell me your favorite costume to dress up as OR candy to enjoy on Halloween. Eeek! That's easy!
Deadline to enter is Friday, September 5, 2014 at midnight ET. So sorry. Time's Up! Winners announced below!
One (1) first prize winner and three (3) second prize winners will be chosen at random and announced sometime on Saturday September 6, 2014.
Good Luck!
#CakePopsHalloweenBook

YAY! It's time to announce the winners! I hope you all enjoy the books and Sara … I hope you enjoy your brand new iPad mini.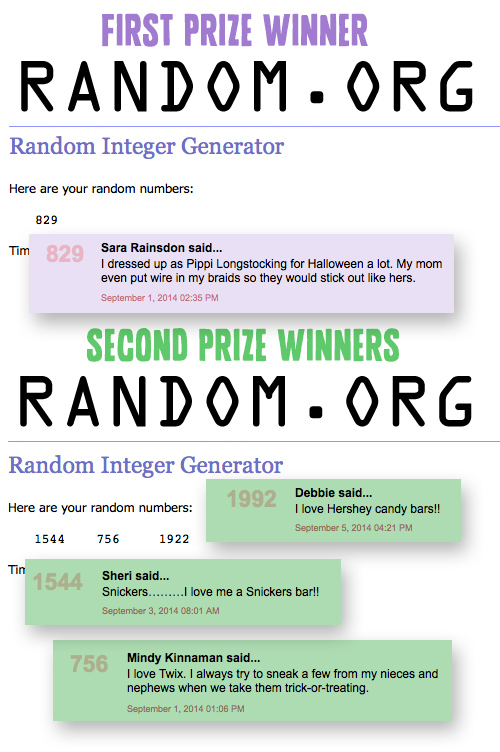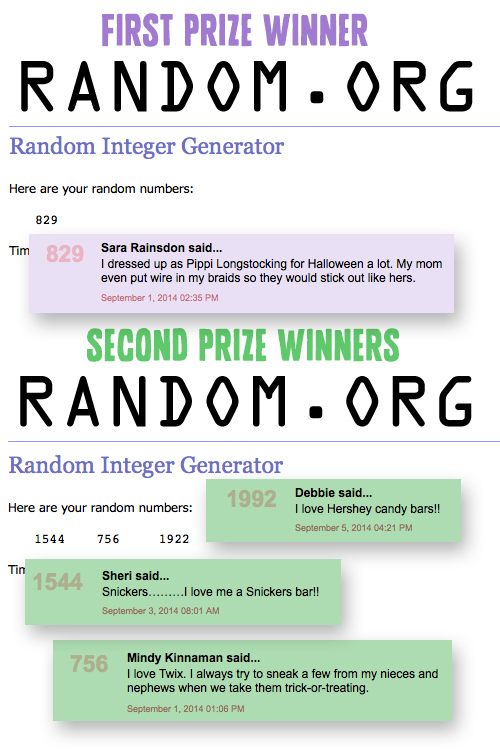 I accidentally chose winner 1992 instead of 1922 above so, I'm giving away four books instead of three! YAY!