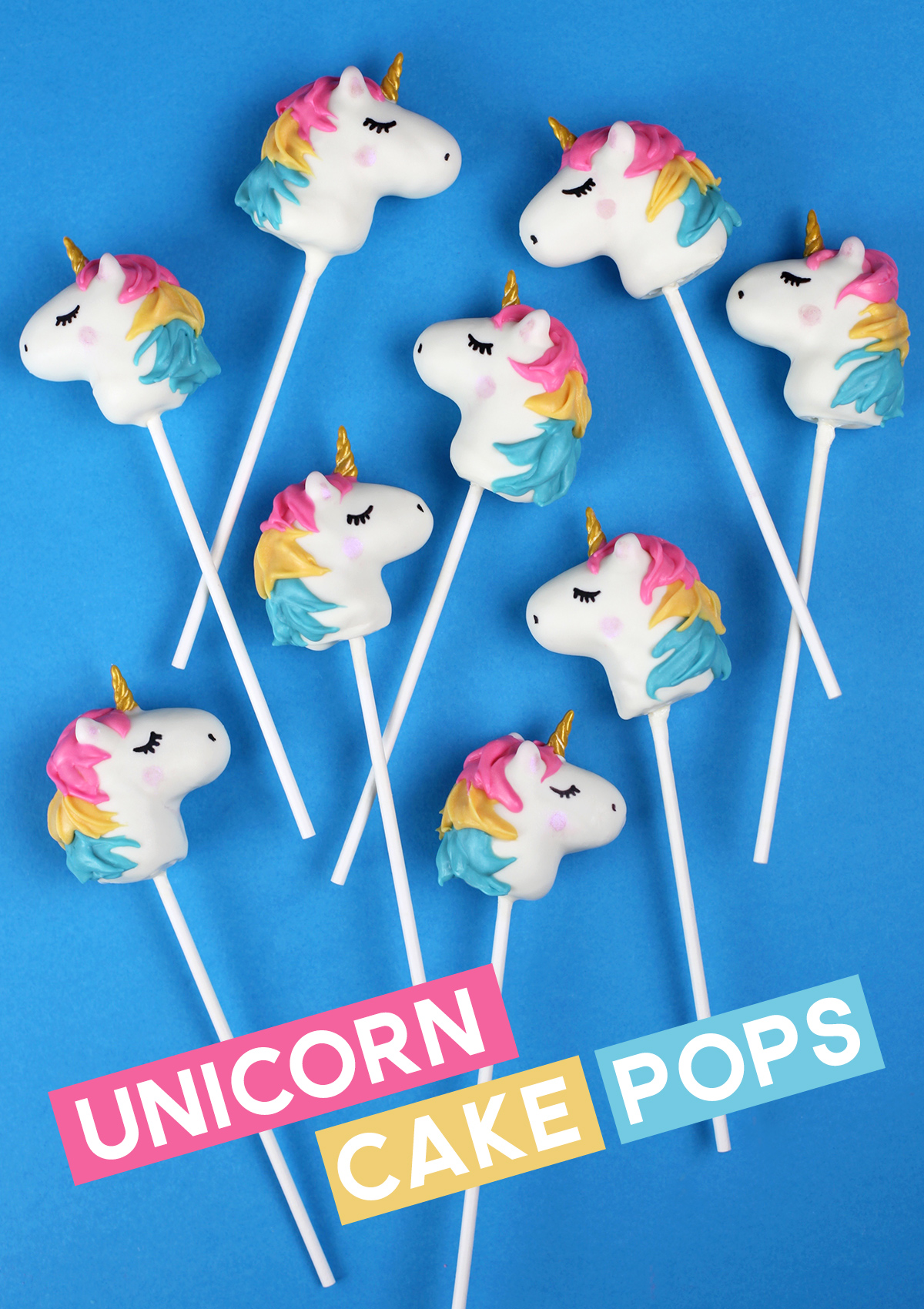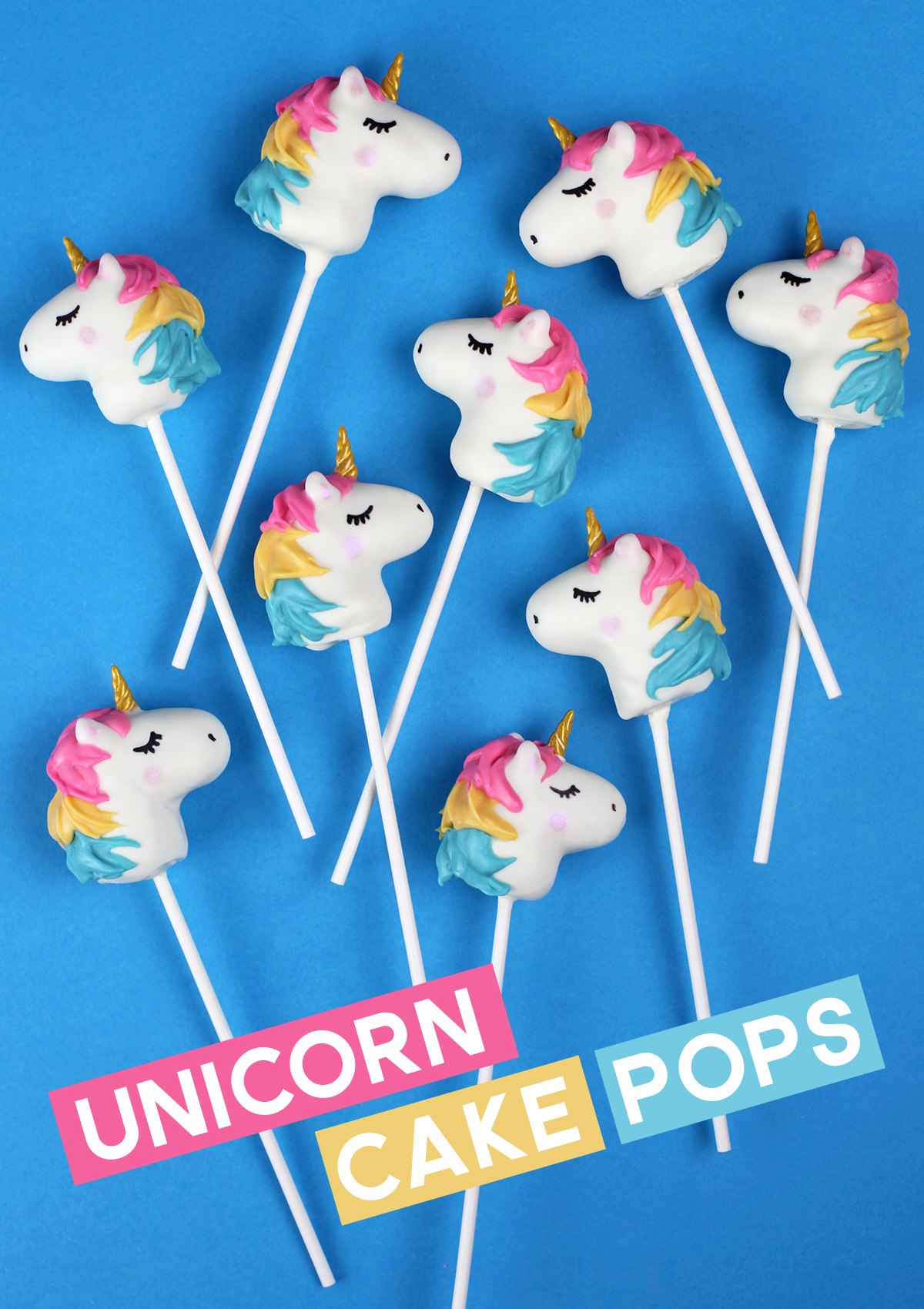 I've been horsing around in the kitchen making these colorful cuties!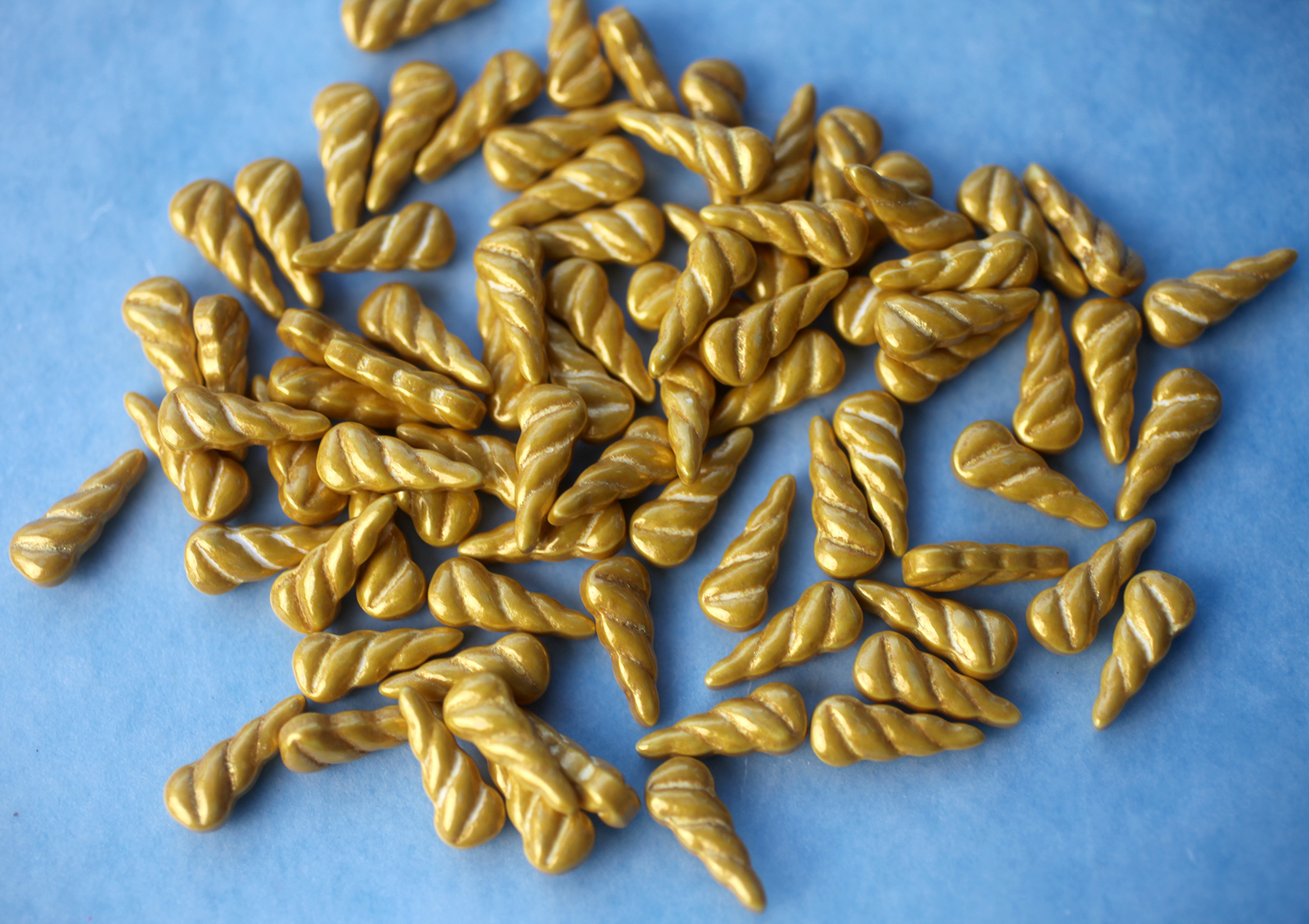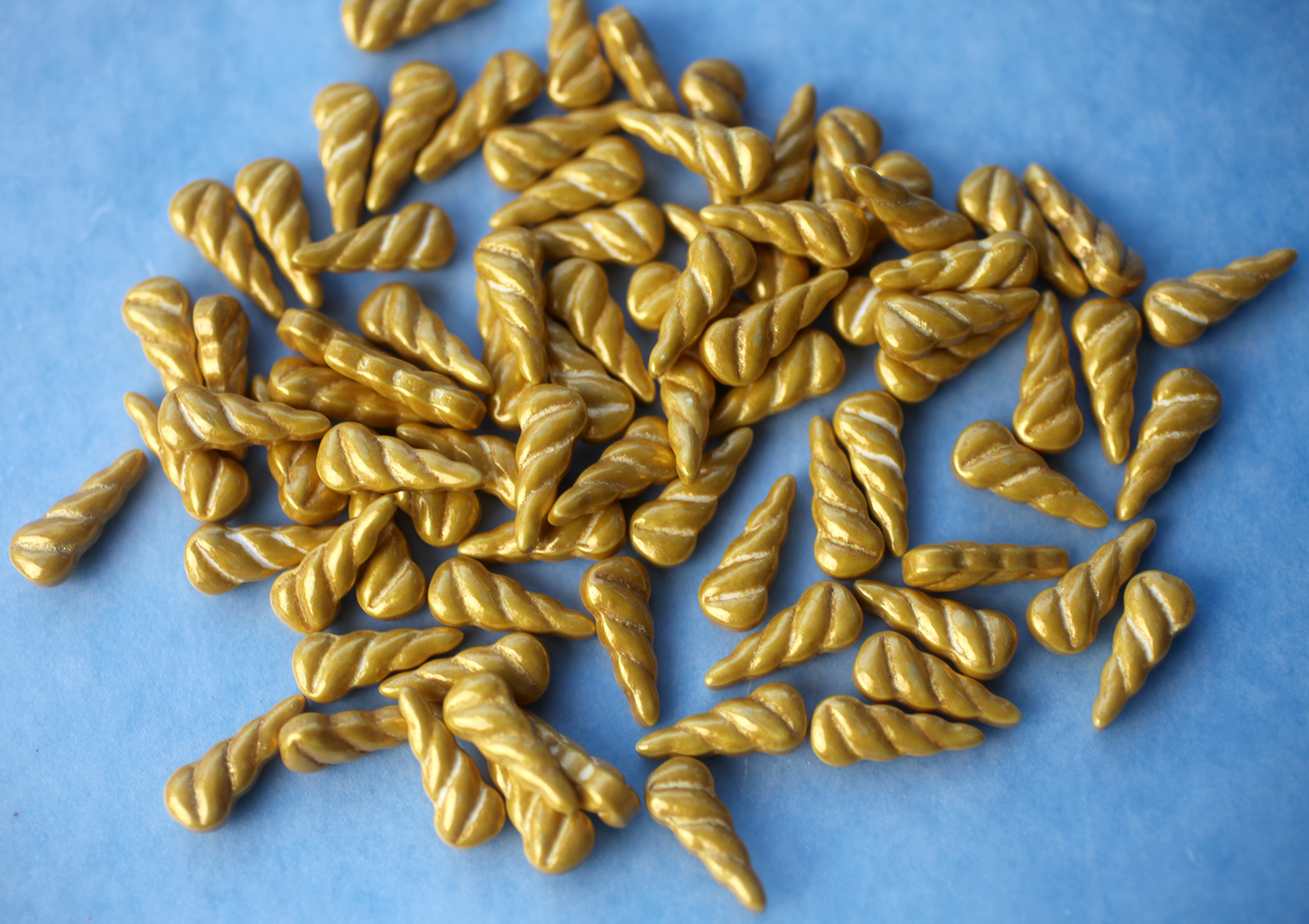 They were inspired by …What?!?!? … UNICORN HORN gold sprinkles that Sweet Sugarbelle sent me. OMG! So, so cute! And obviously when I saw these I knew I had to make cake pops with them!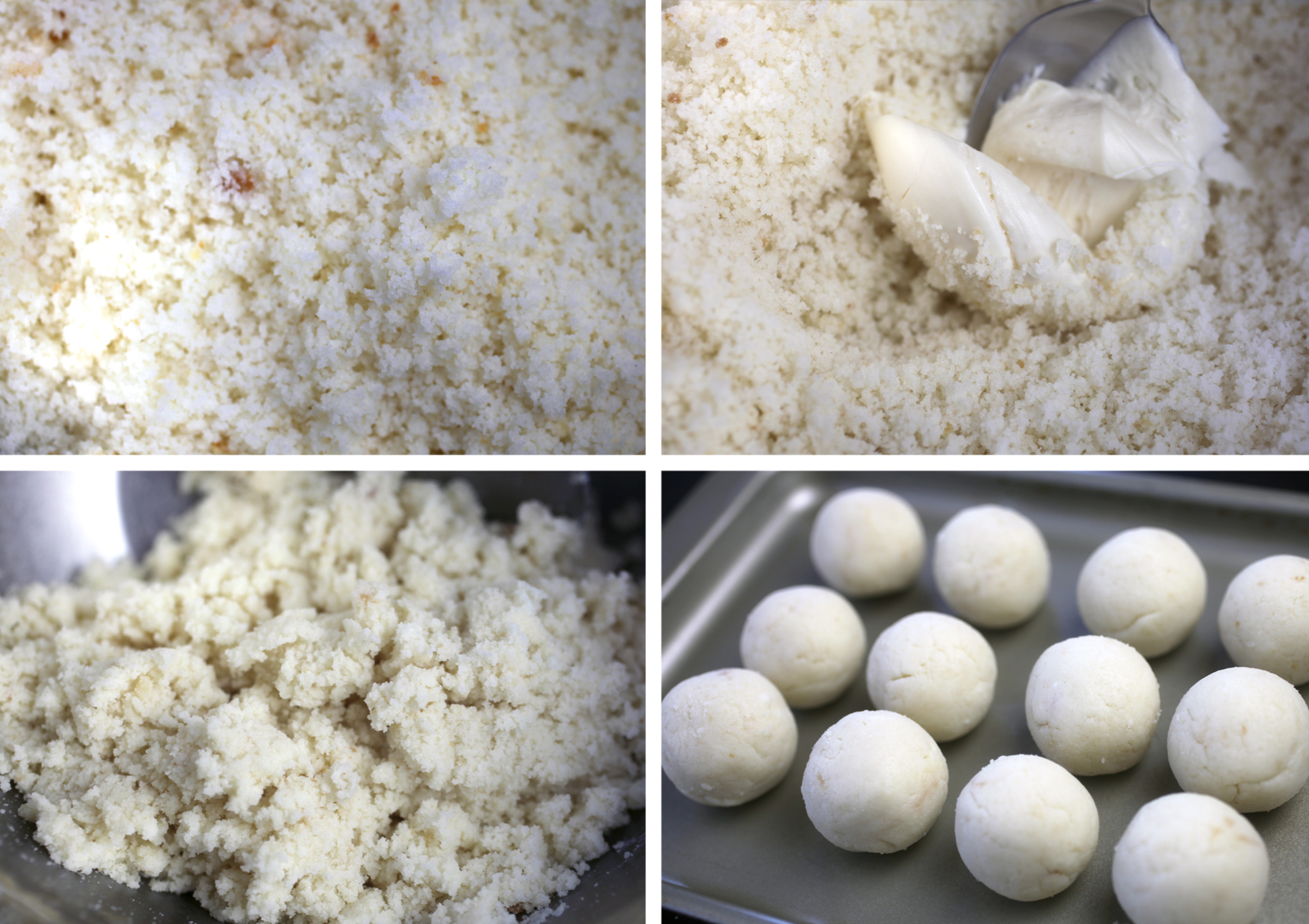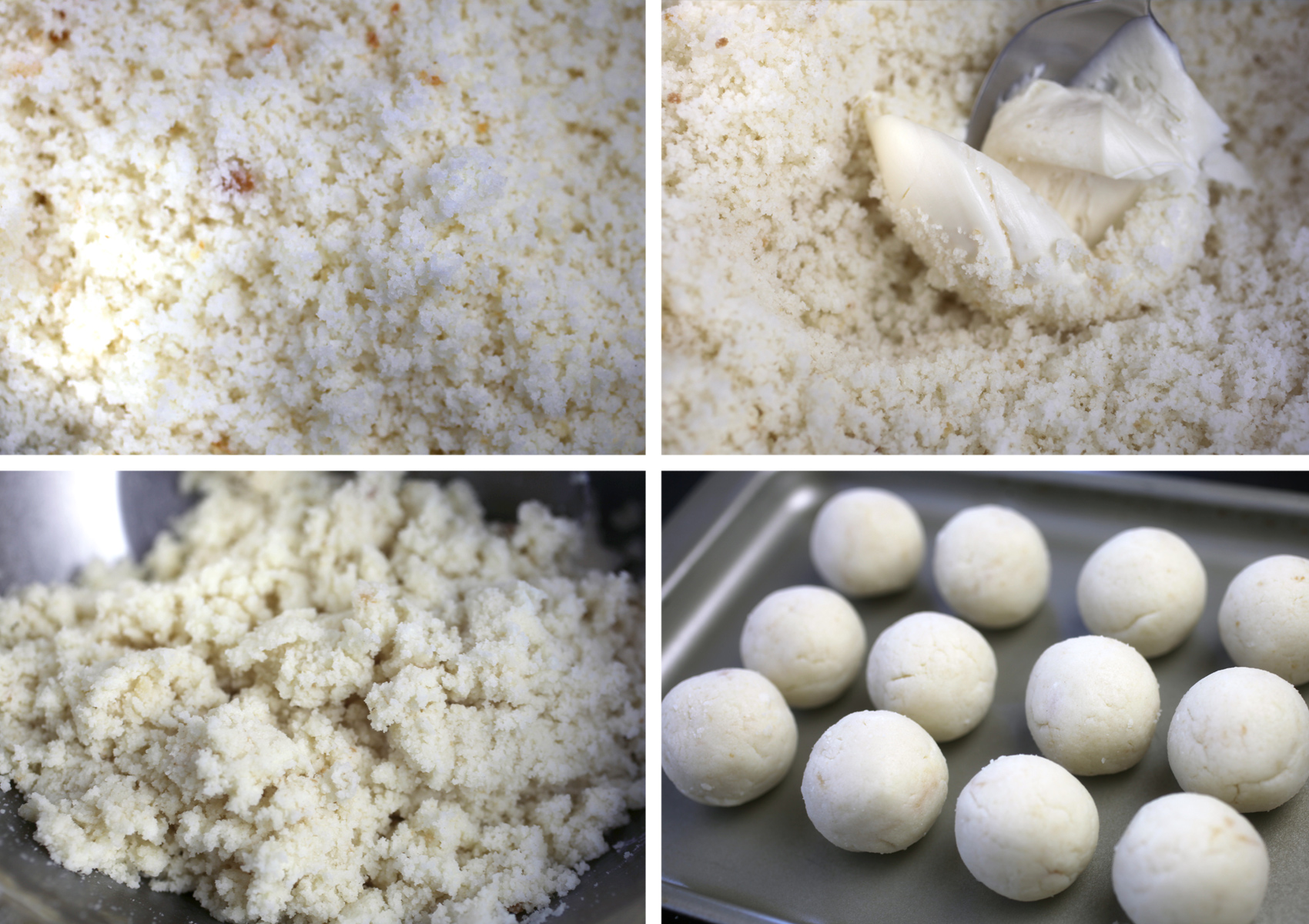 Need some basic cake pop instructions? No problem. Get the how-to here.
Then, once you've rolled your cake and frosting into balls, follow the instructions below to make Unicorns.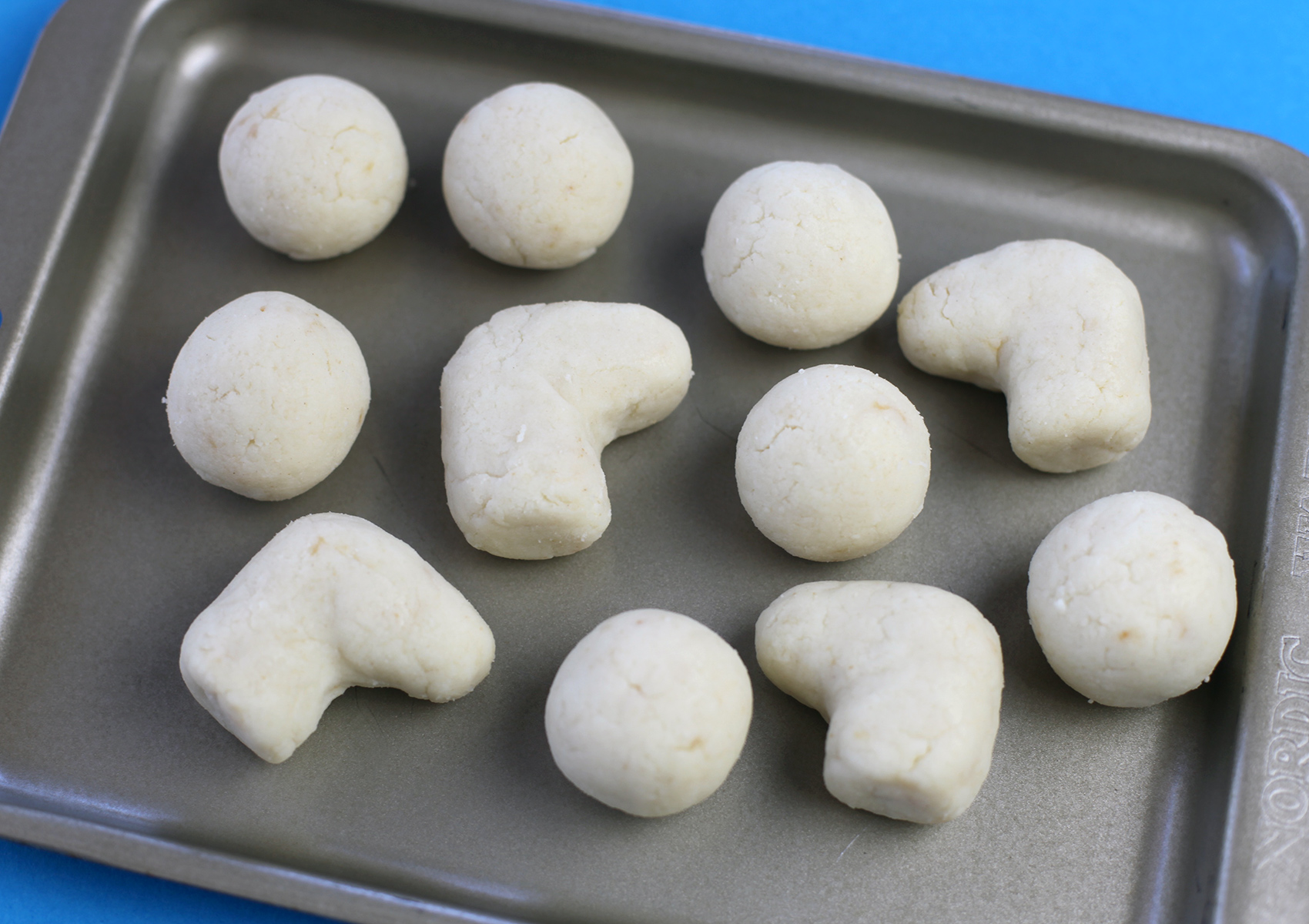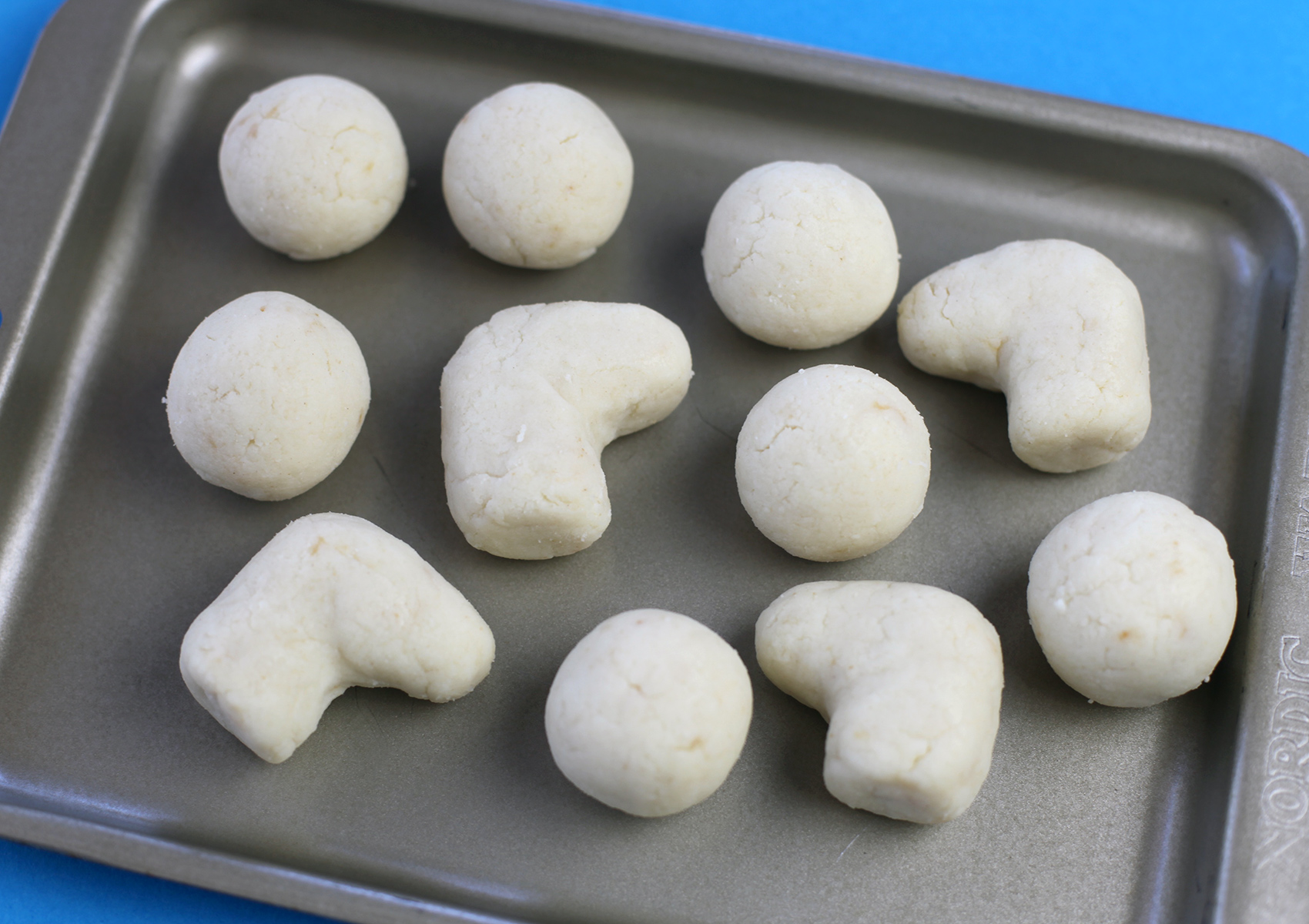 Shape the rolled balls into horse heads. You can use wax paper to smooth the sides and help you shape them. Basically, I rolled into a long cylinder first, then bent it and reshaped the base to be thicker and the nose to be a little narrower.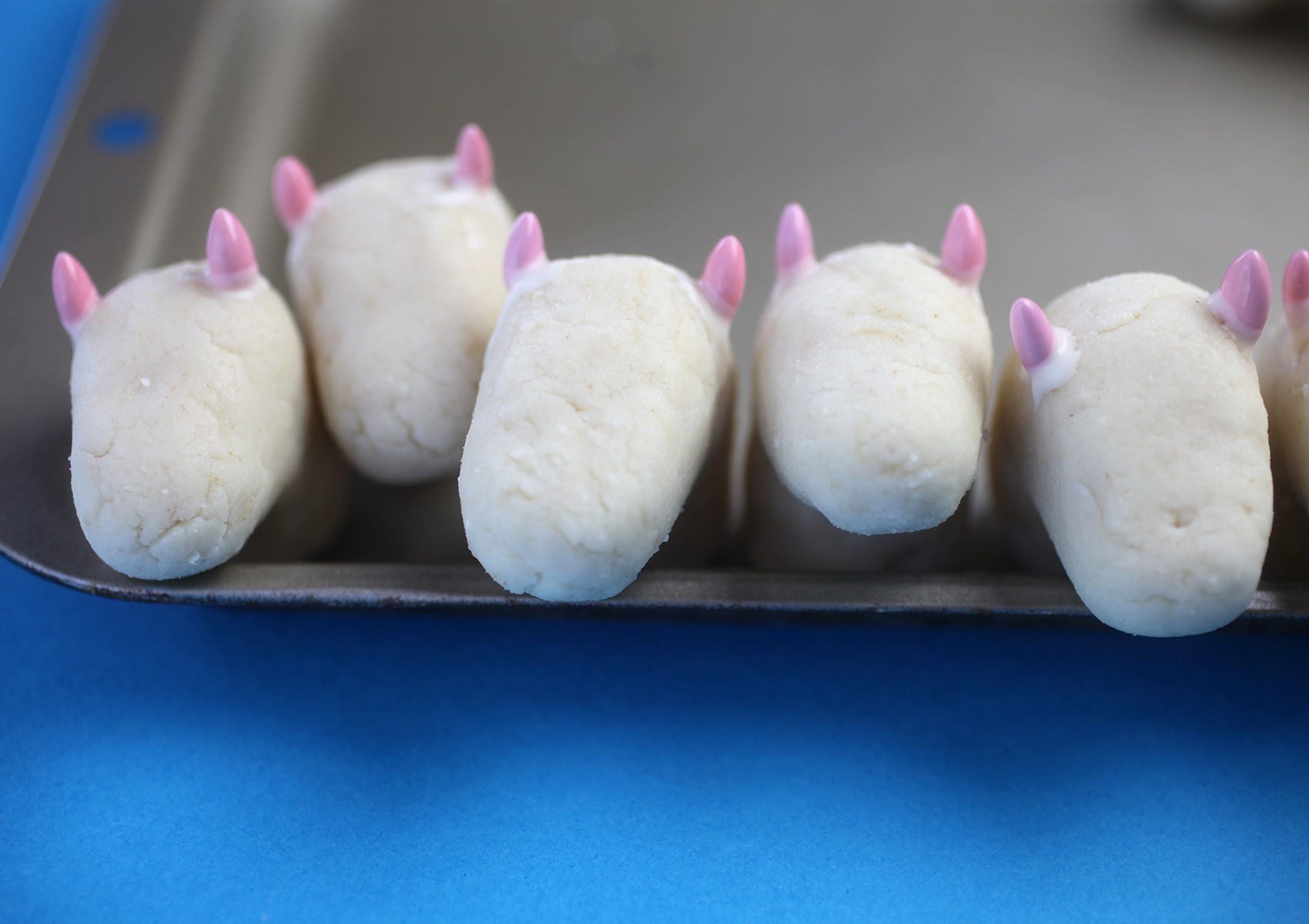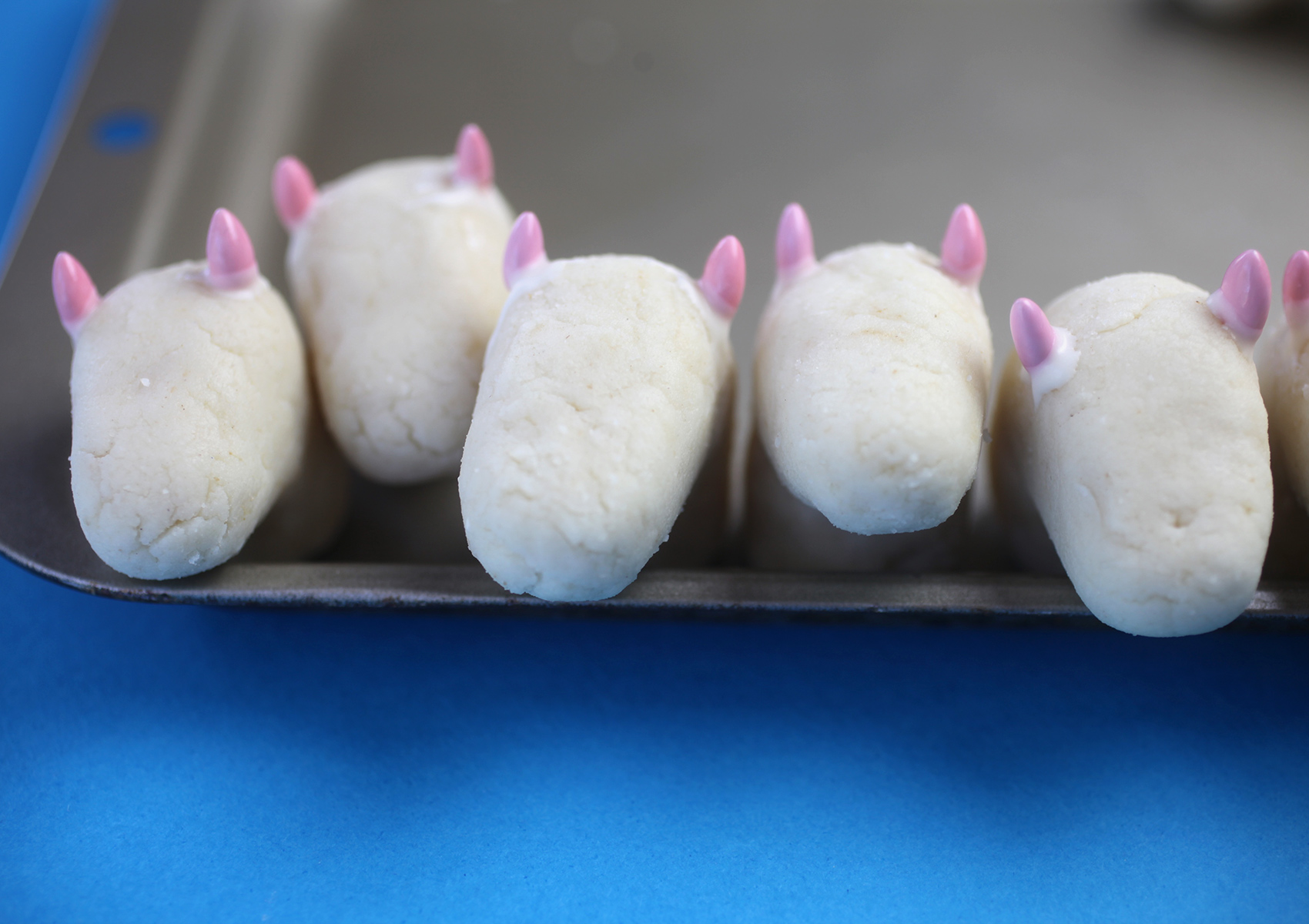 To finish the horse head shape, dip some white or light-colored coated sunflower seeds in melted candy coating and then place them in position for ears. Let them dry completely and then place the heads in the freezer for about 10-15 minutes to firm up. Once firm, transfer them to the fridge to remain chilled, but not frozen.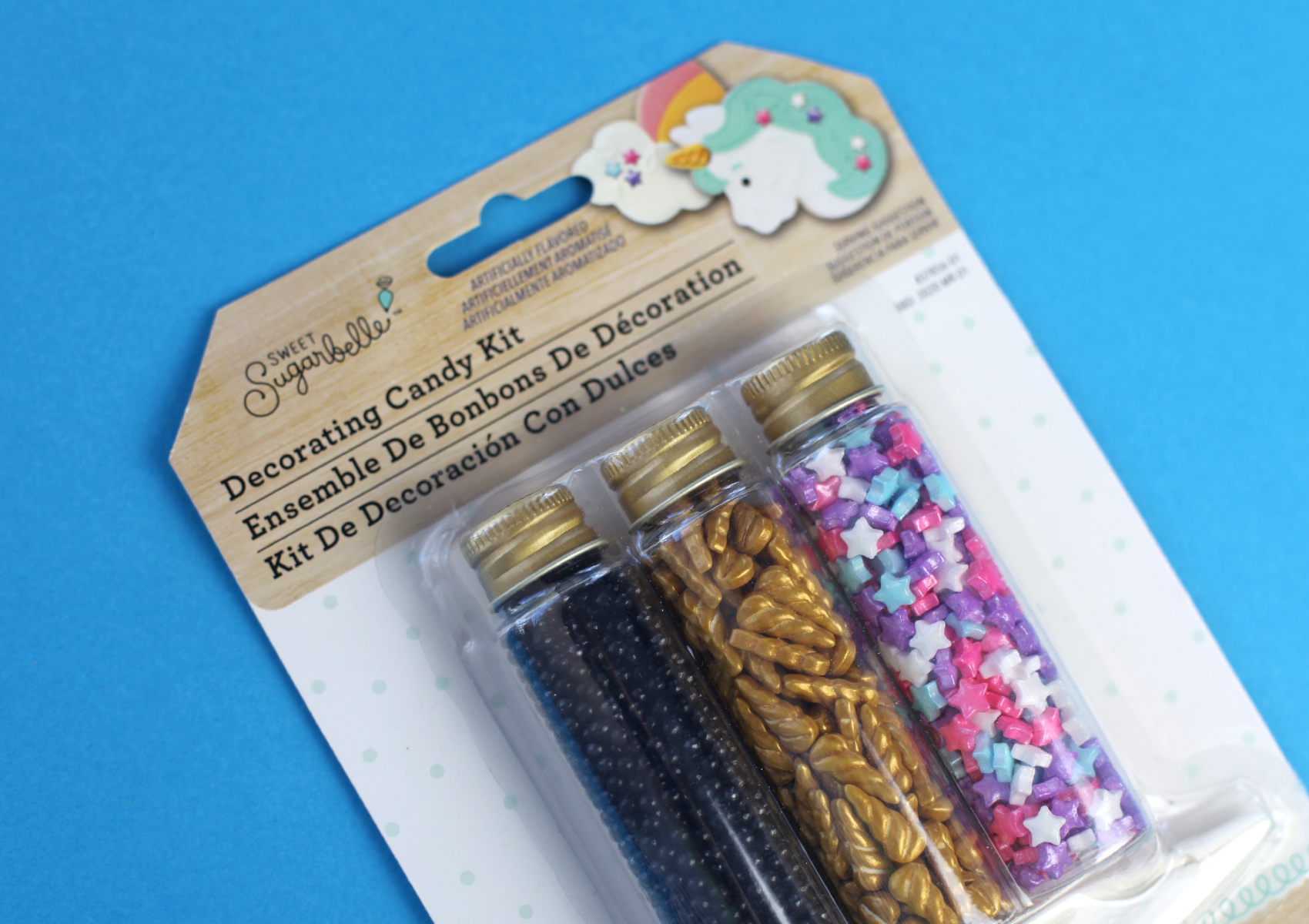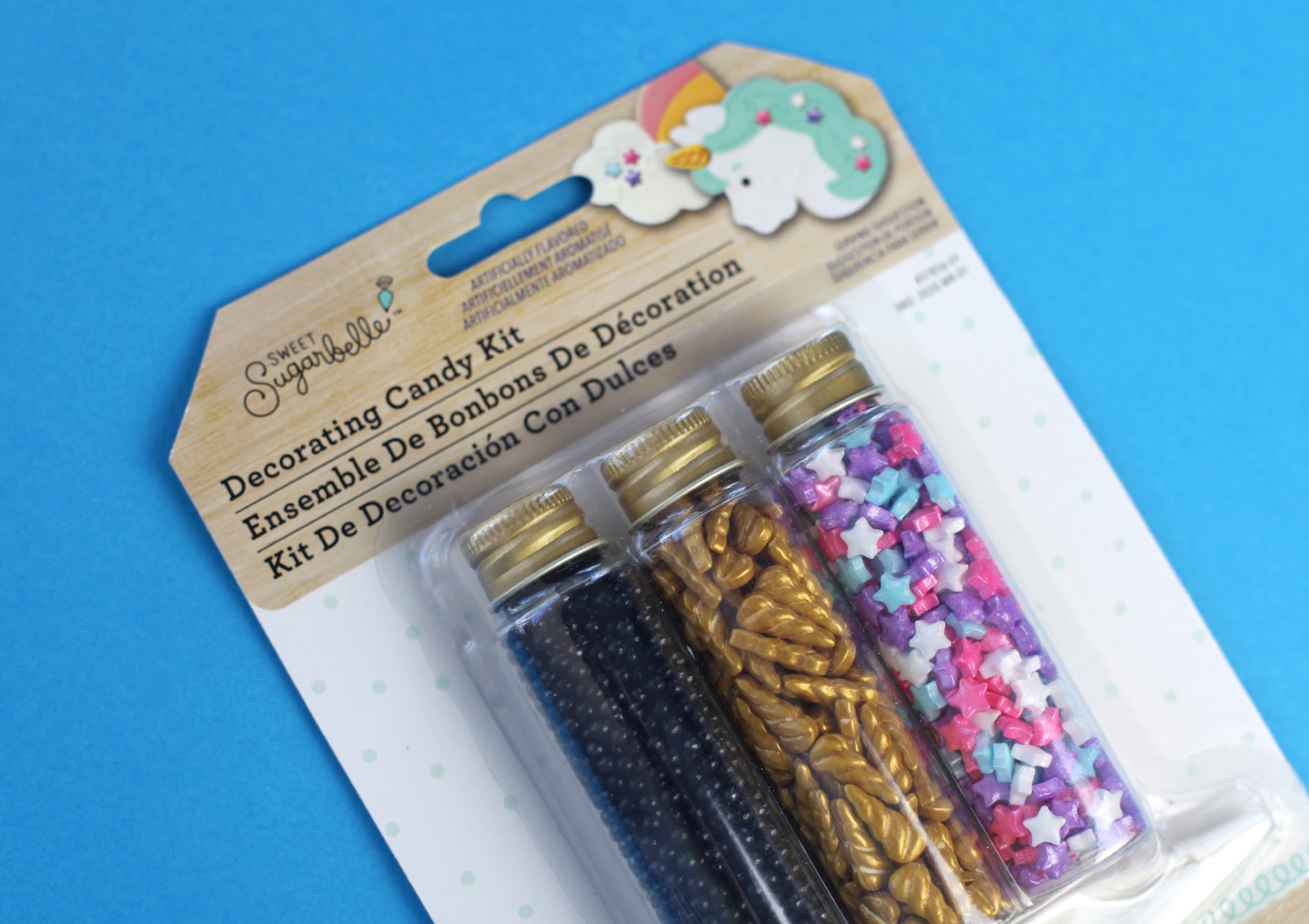 Now, breakout the cutest sprinkles ever from Sweet Sugarbelle so you have them handy when dipping your pops. Alternatively, you can make your own unicorn horns by shaping fondant into tapered thin cylinders and then twisting them together.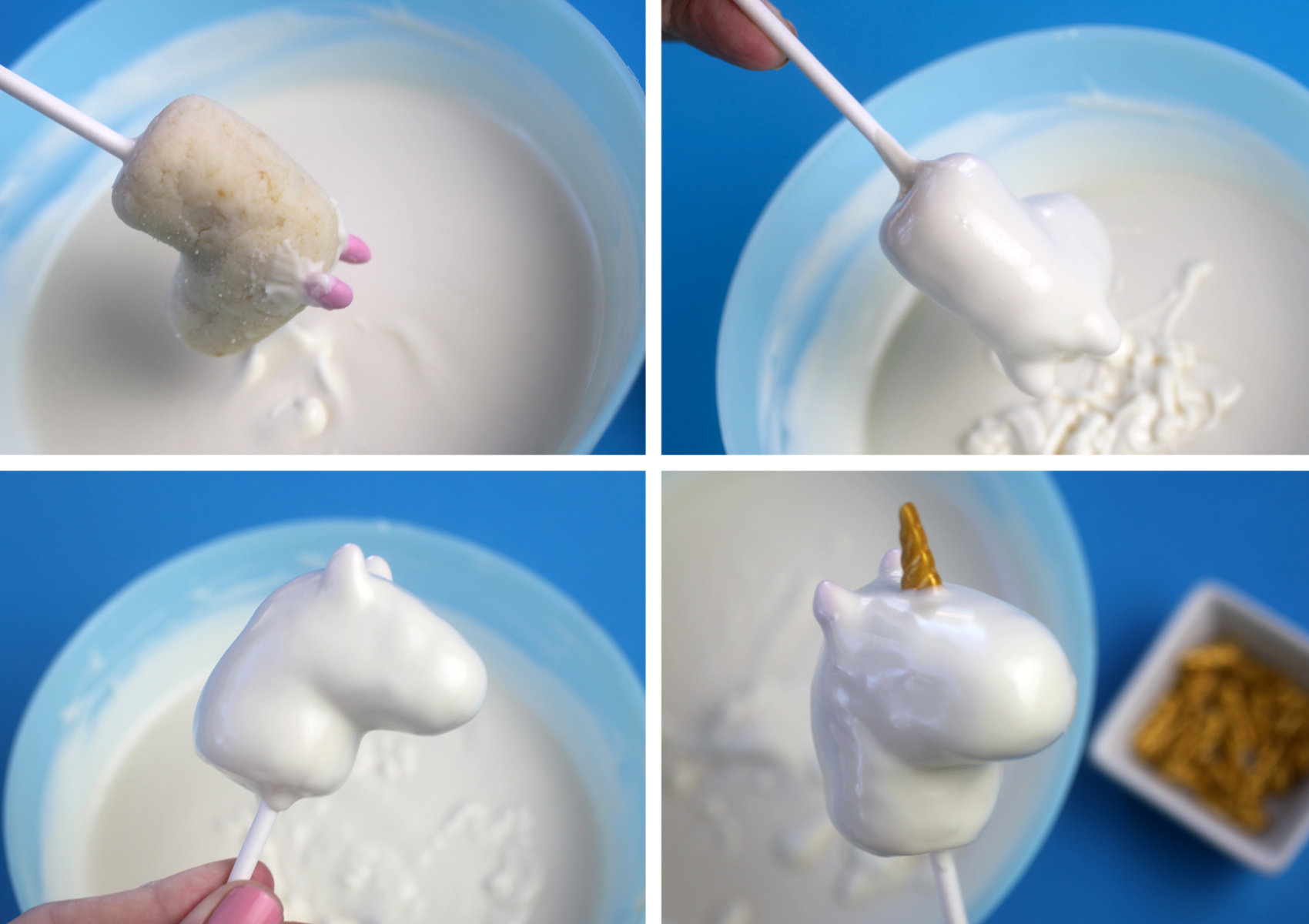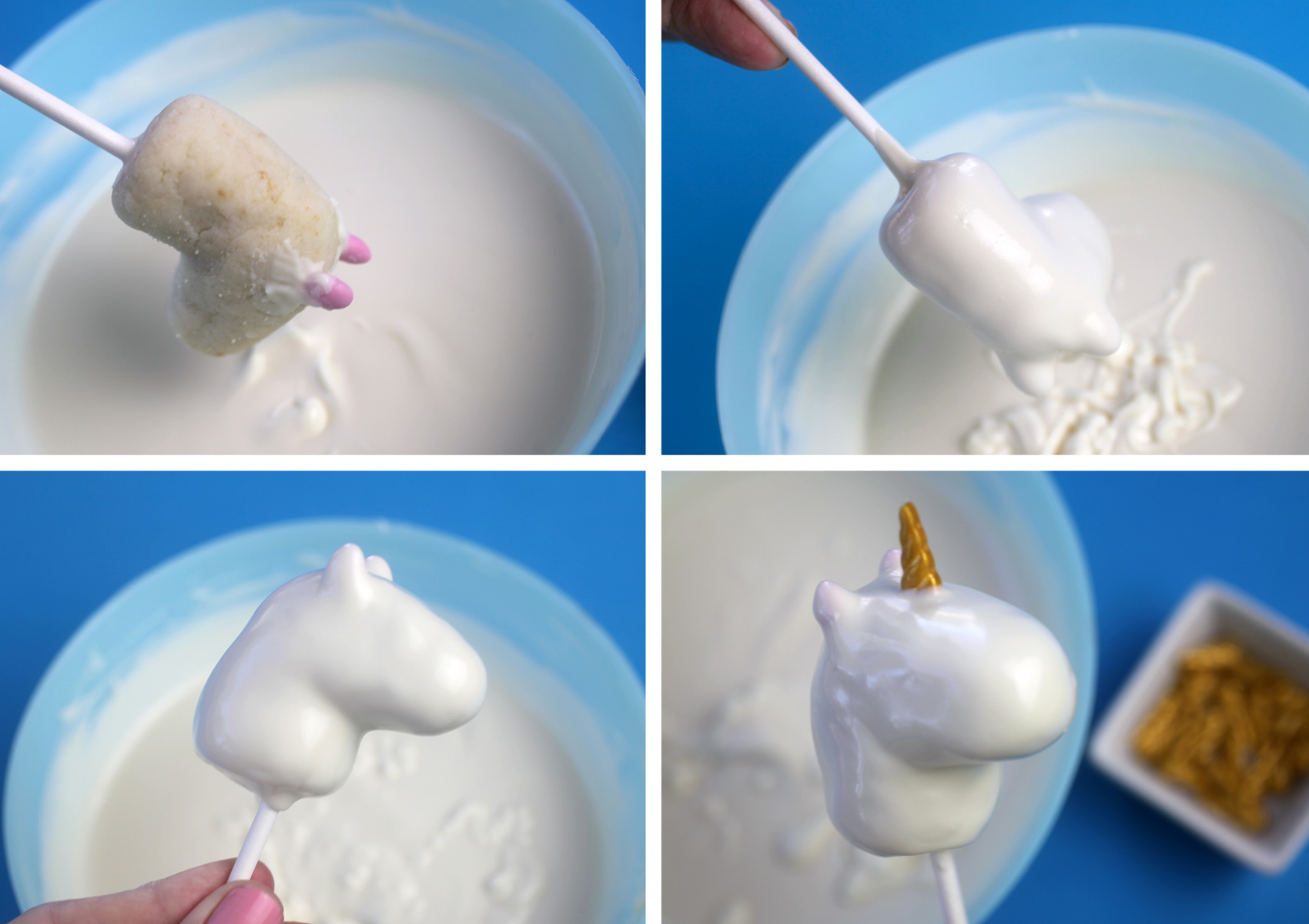 Okay, let's get to dipping. Remove 1-2 shaped cake pops at a time from the fridge. Carefully submerge the pop into a small, deep bowl of melted and fluid white candy coating. Remove and gently tap off any excess. And then before the coating dries, insert a unicorn sprinkle in position for the horn.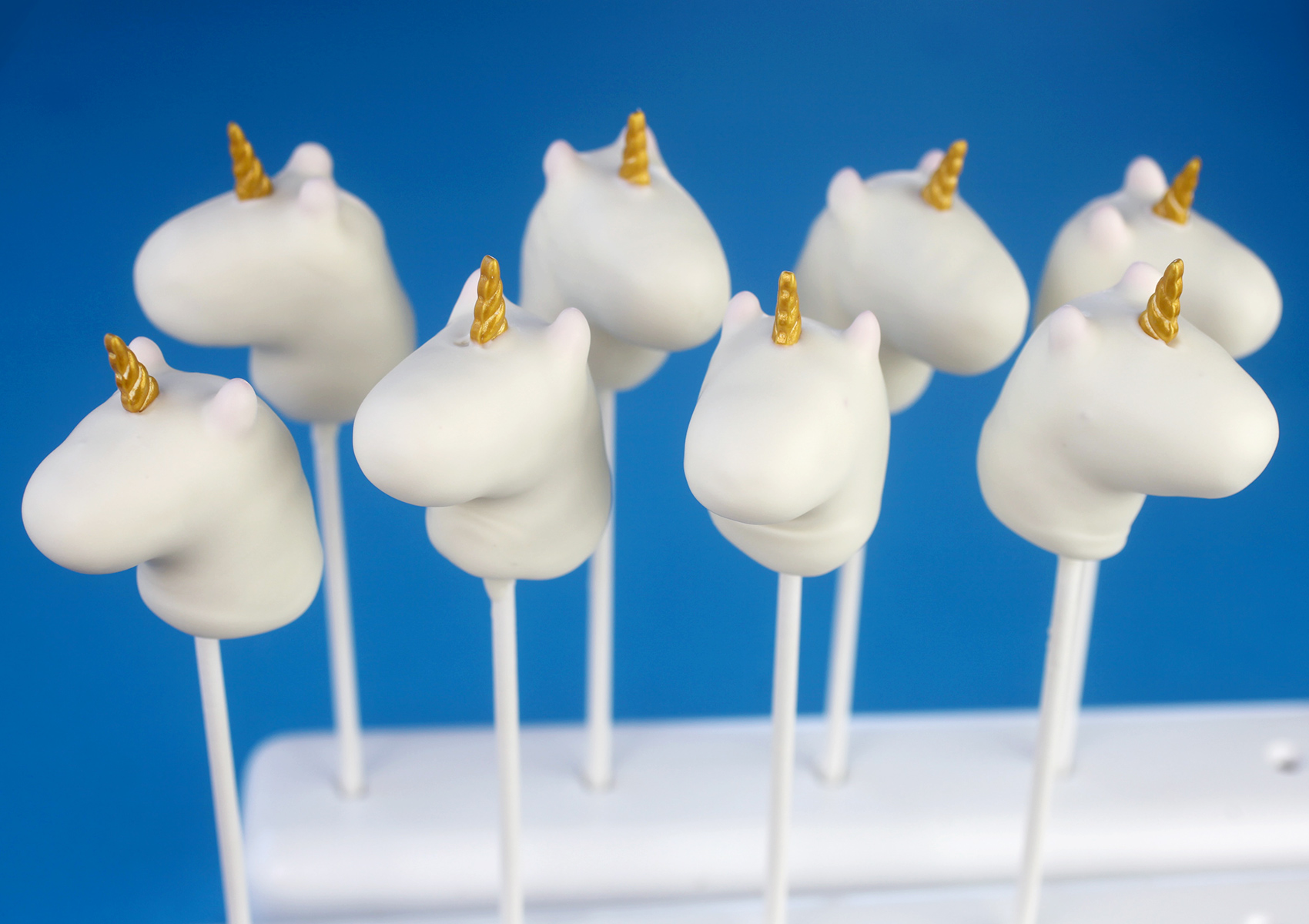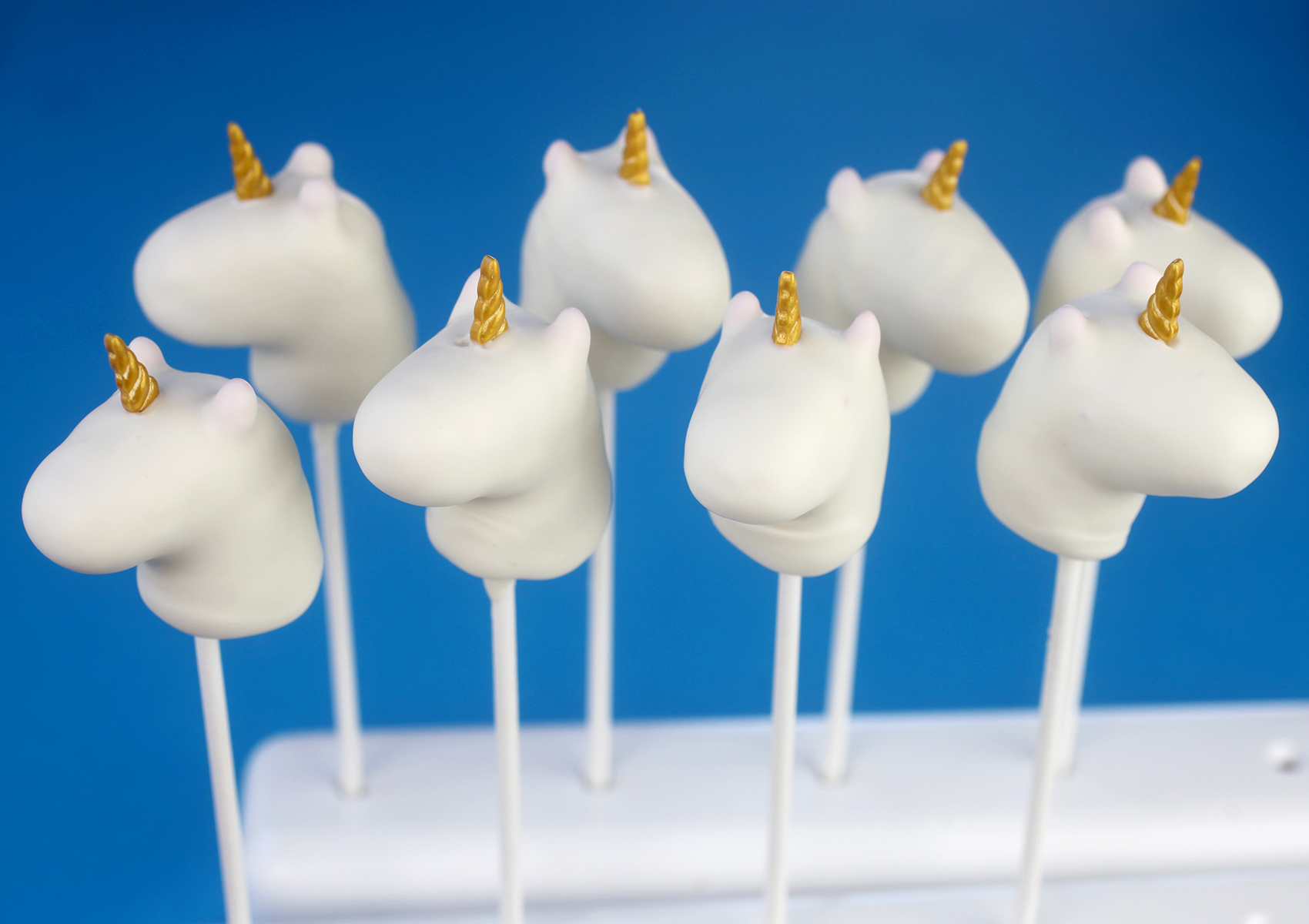 Let them dry completely before continuing to decorate.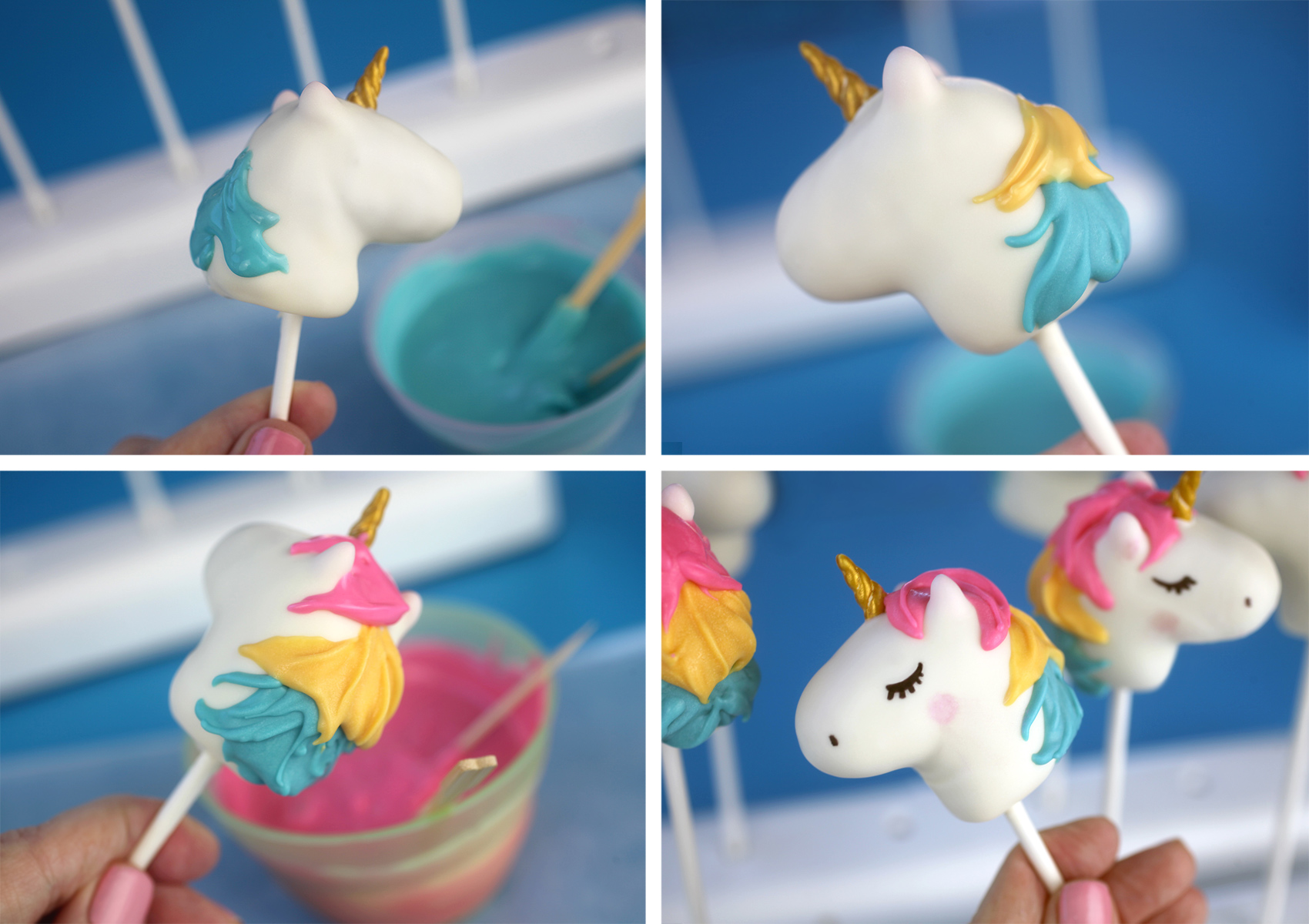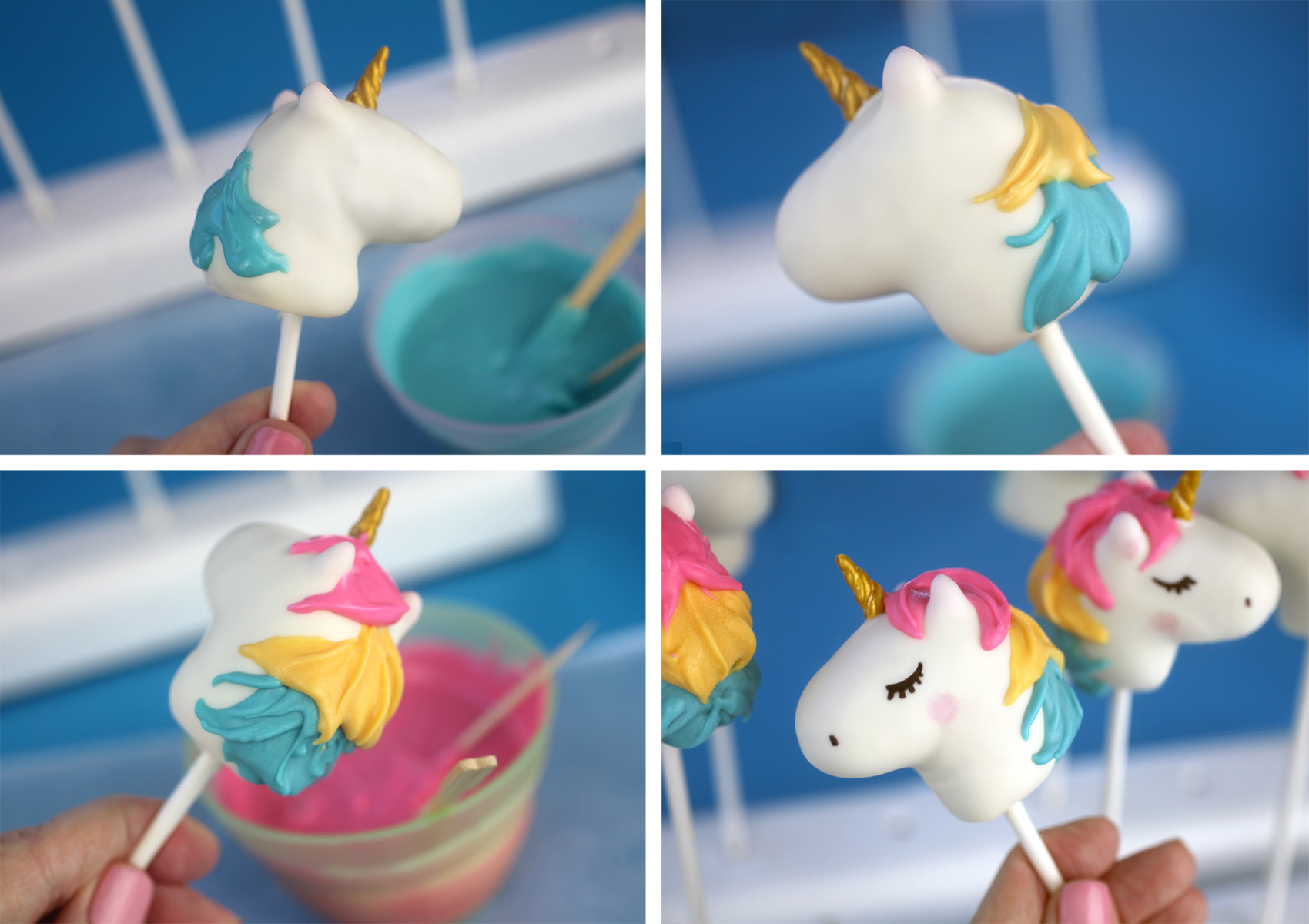 I used three colors of melted candy coating for the mane, but one color would be just as cute.
Start at the bottom and work in sections to apply candy coating so it looks like the unicorn mane falls on top of itself. Use a toothpick to apply the coating and layer as you go. It helps to let the coating cool and thicken slightly to hold it's shape. Apply all the blue to the pops first and let dry. Then apply the yellow, and then the pink. Go back and tweak with more and varying thicknesses of coating if needed.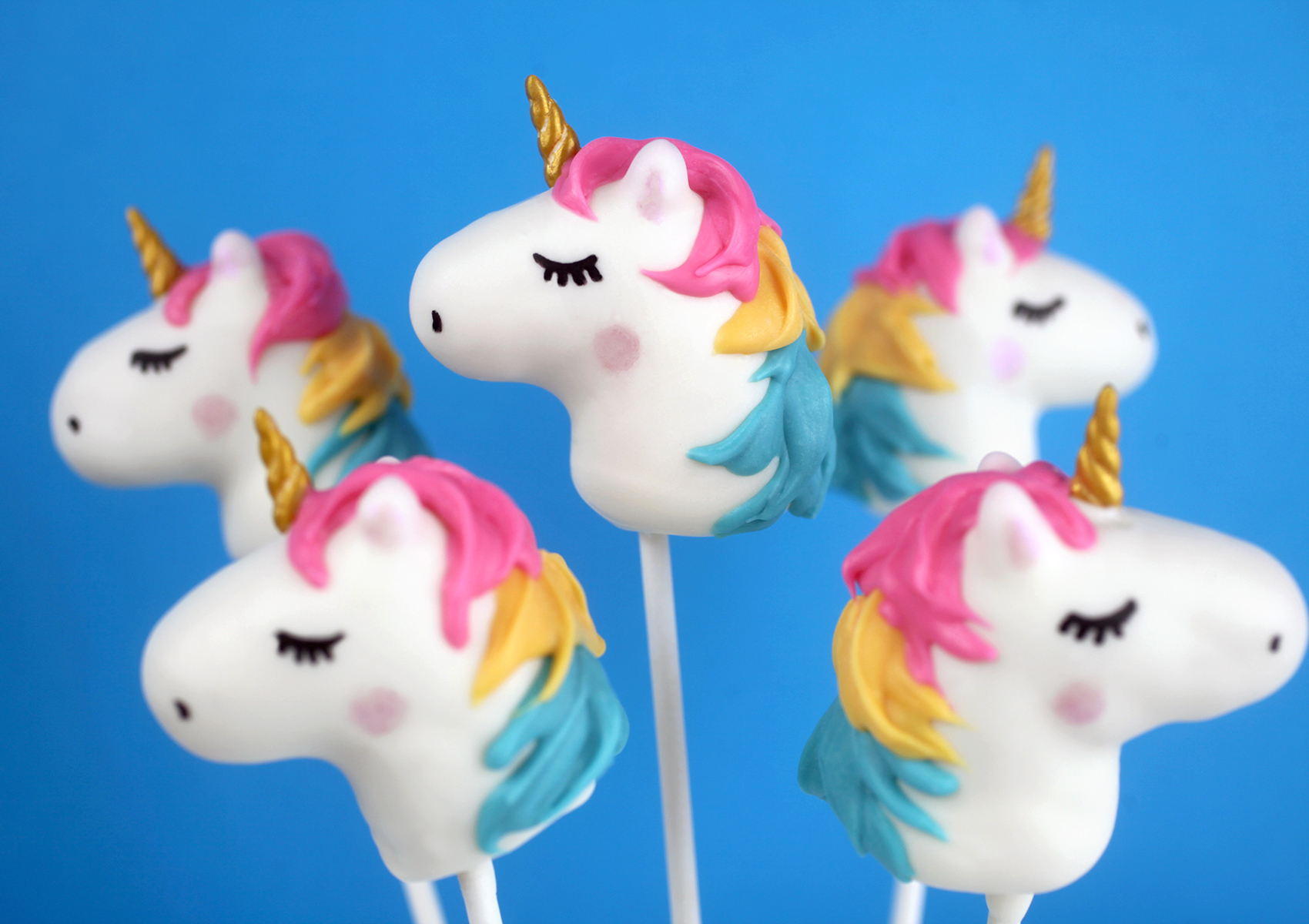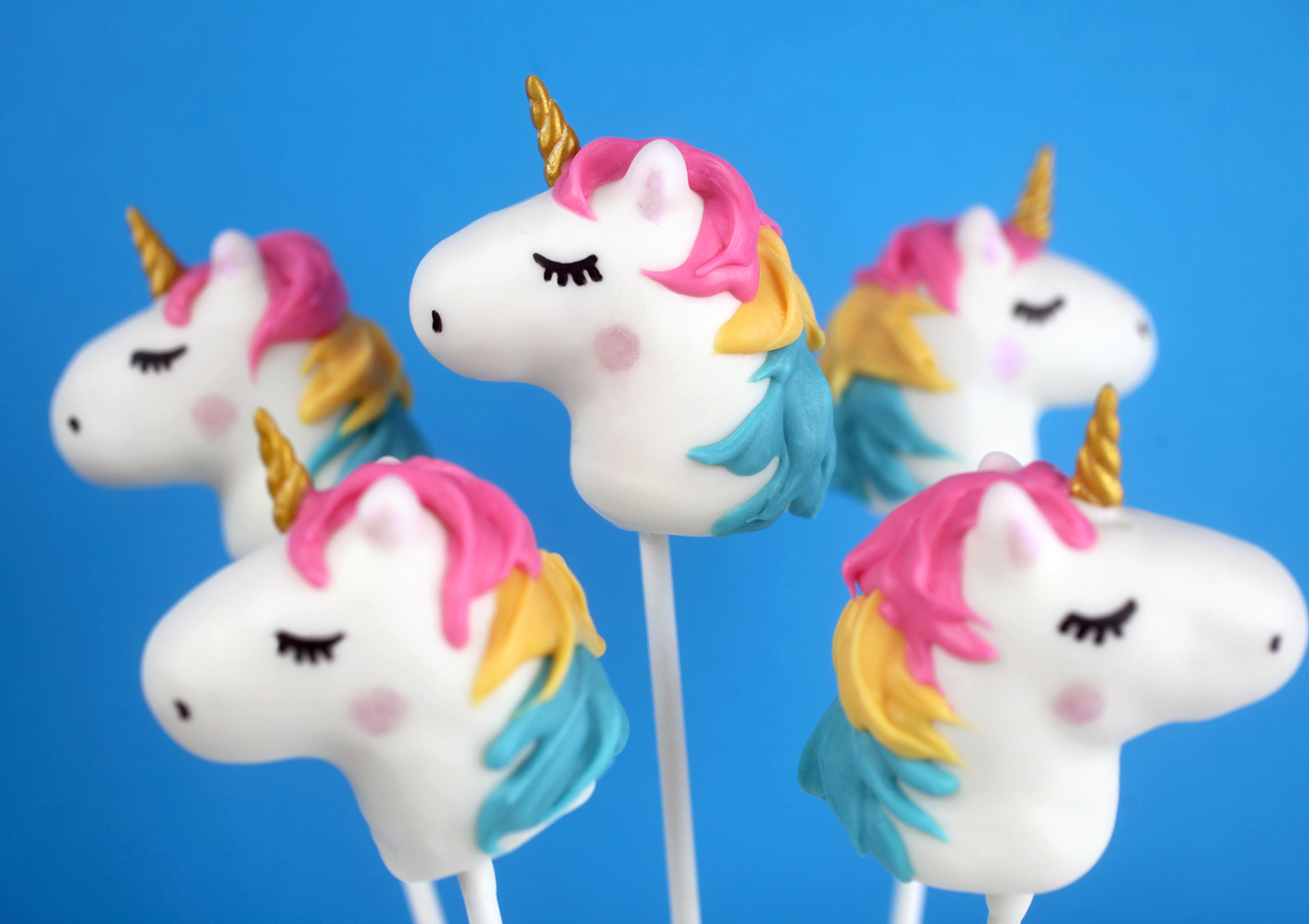 So these are mane-ly adorable!
To finish the faces, draw on eyelashes and nostrils with an Americolor black edible-ink writing pen. Use a thin paint brush to draw on pink luster dust.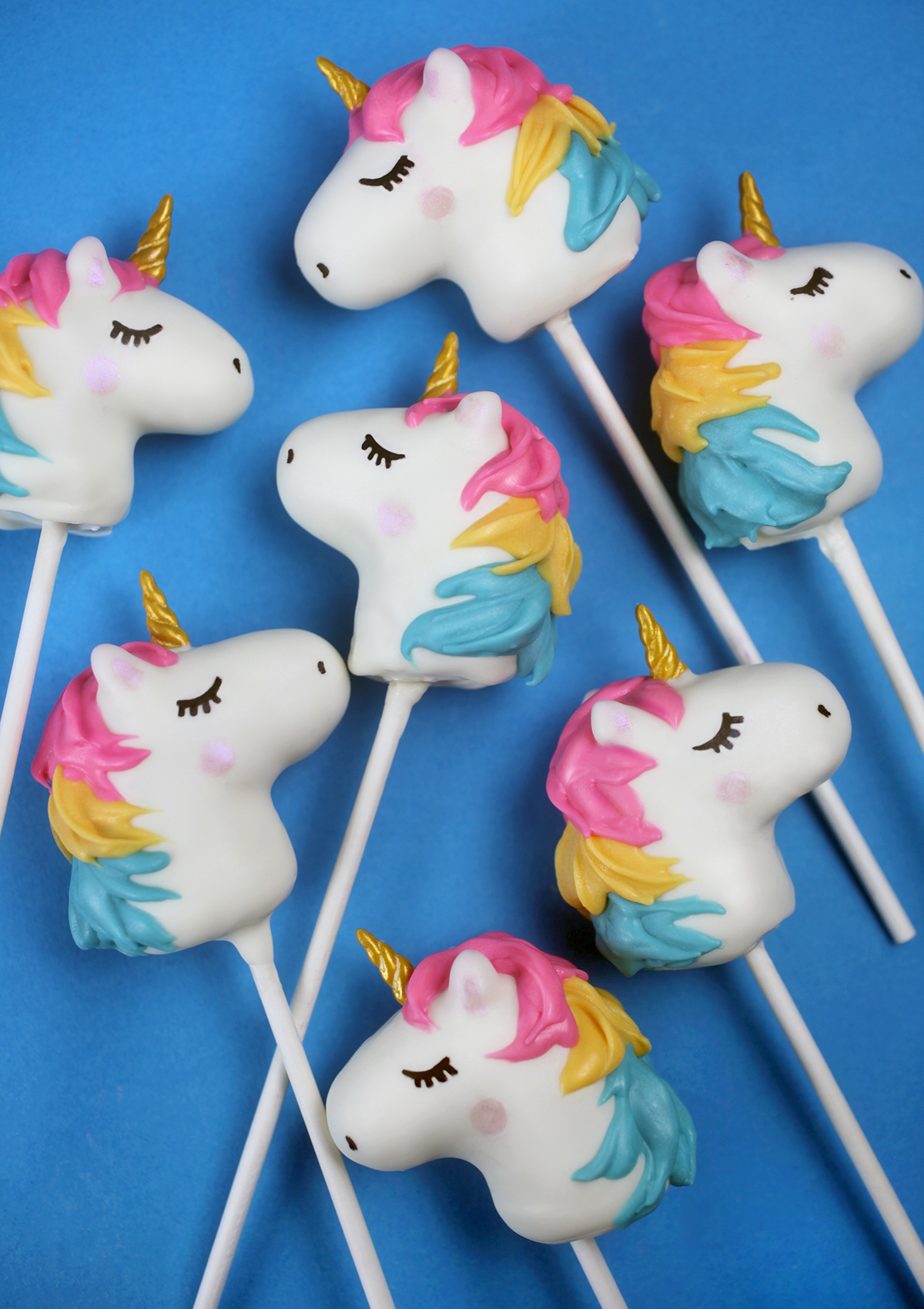 Love them!!!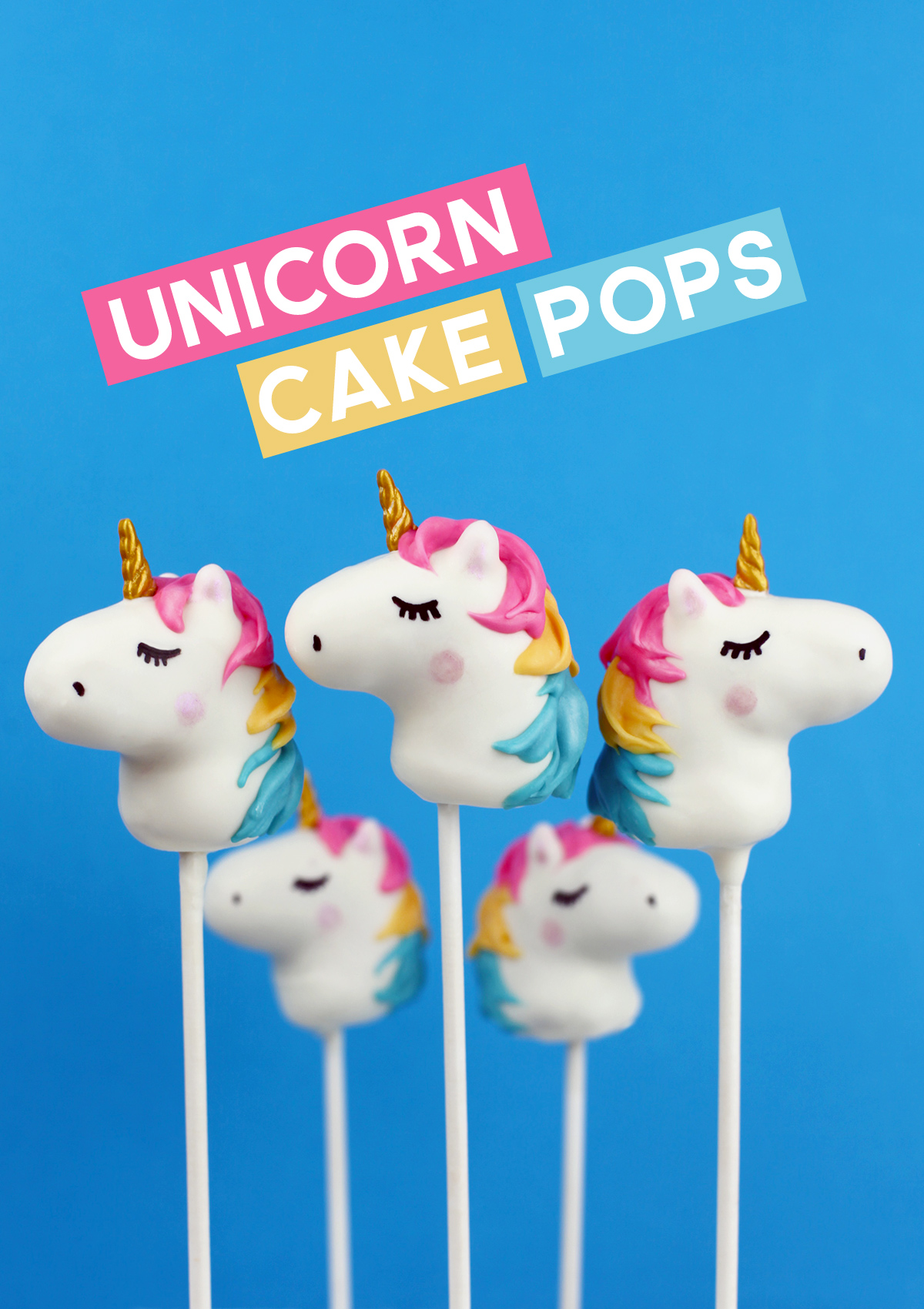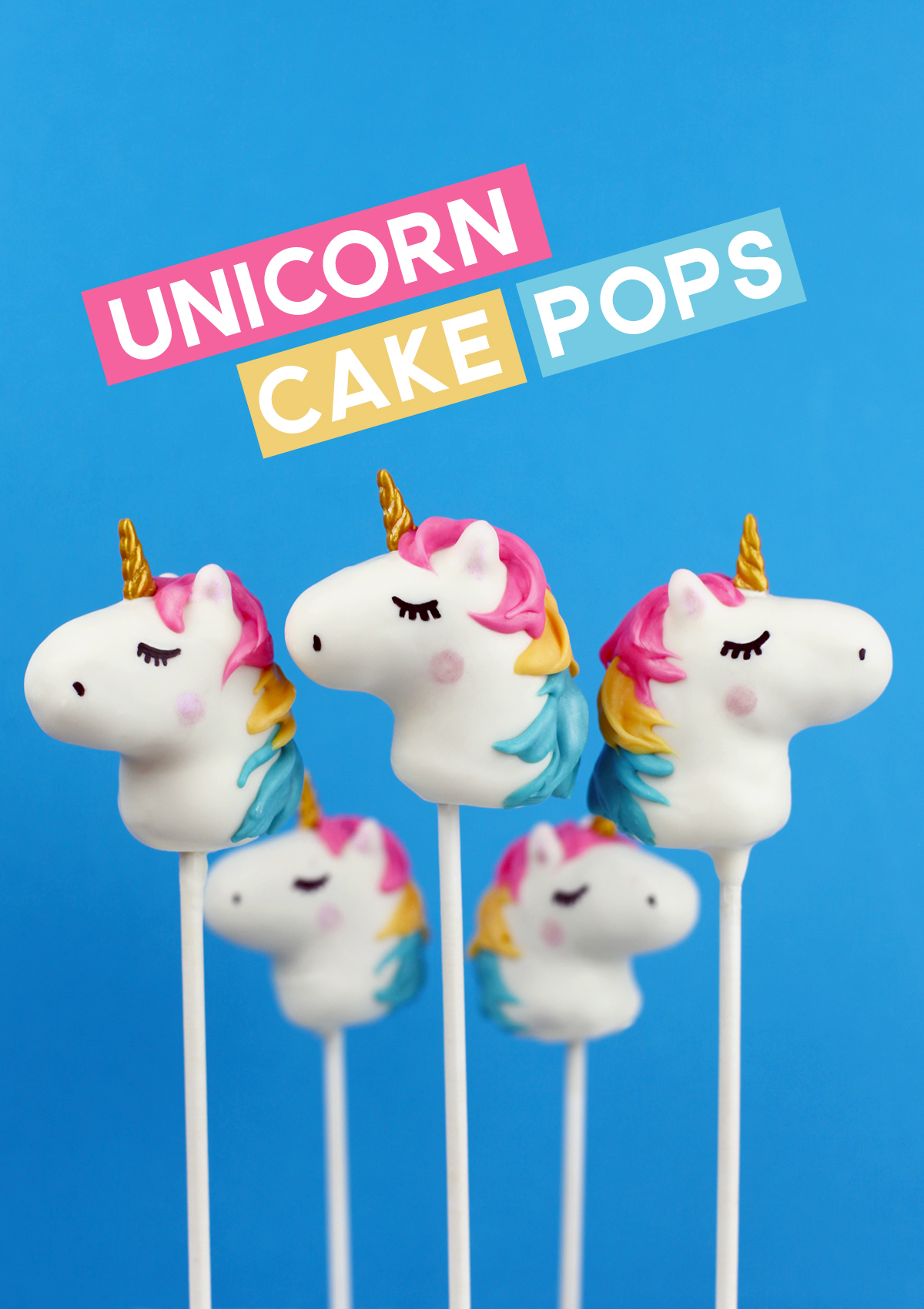 Hope you enjoy them, too!