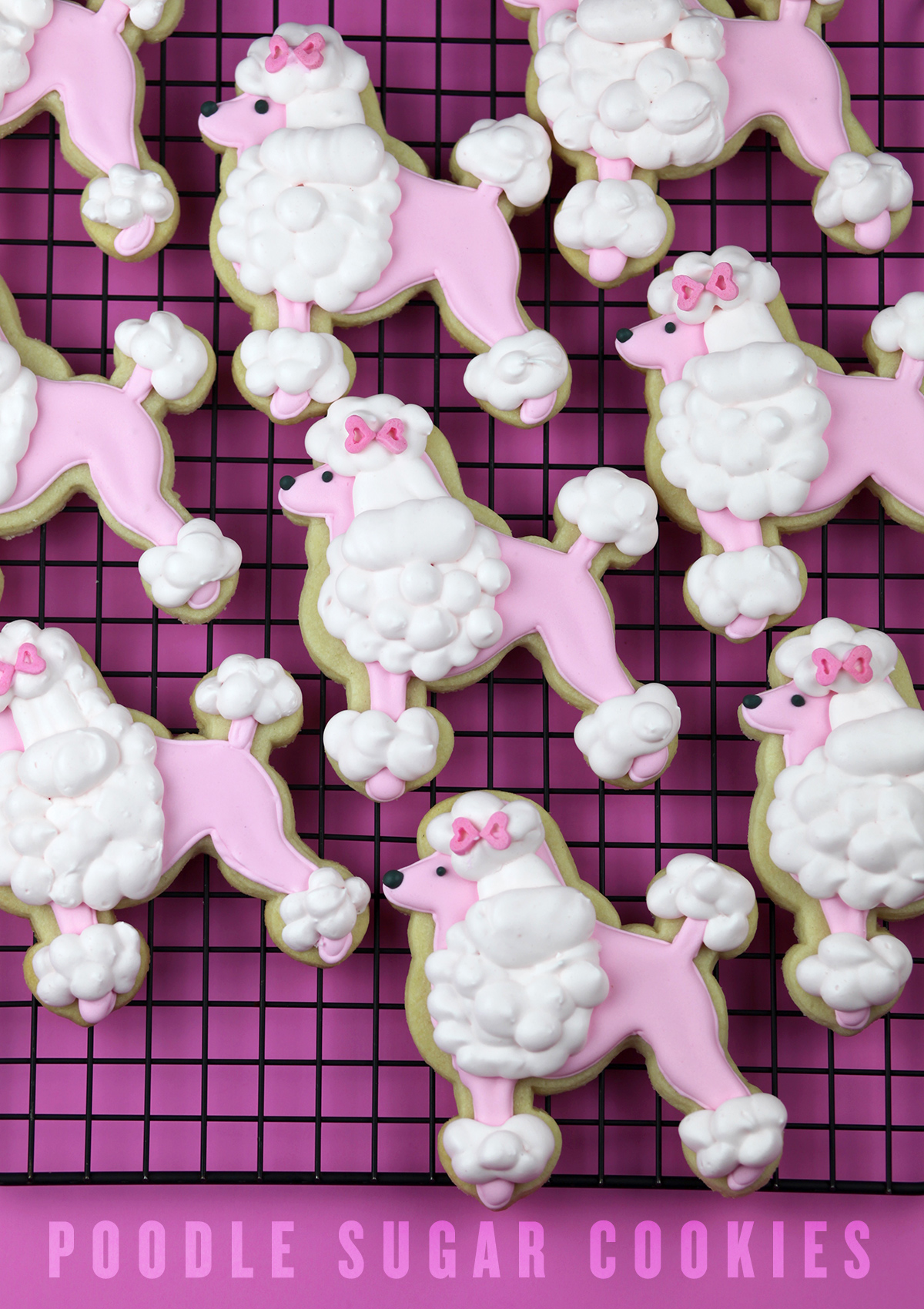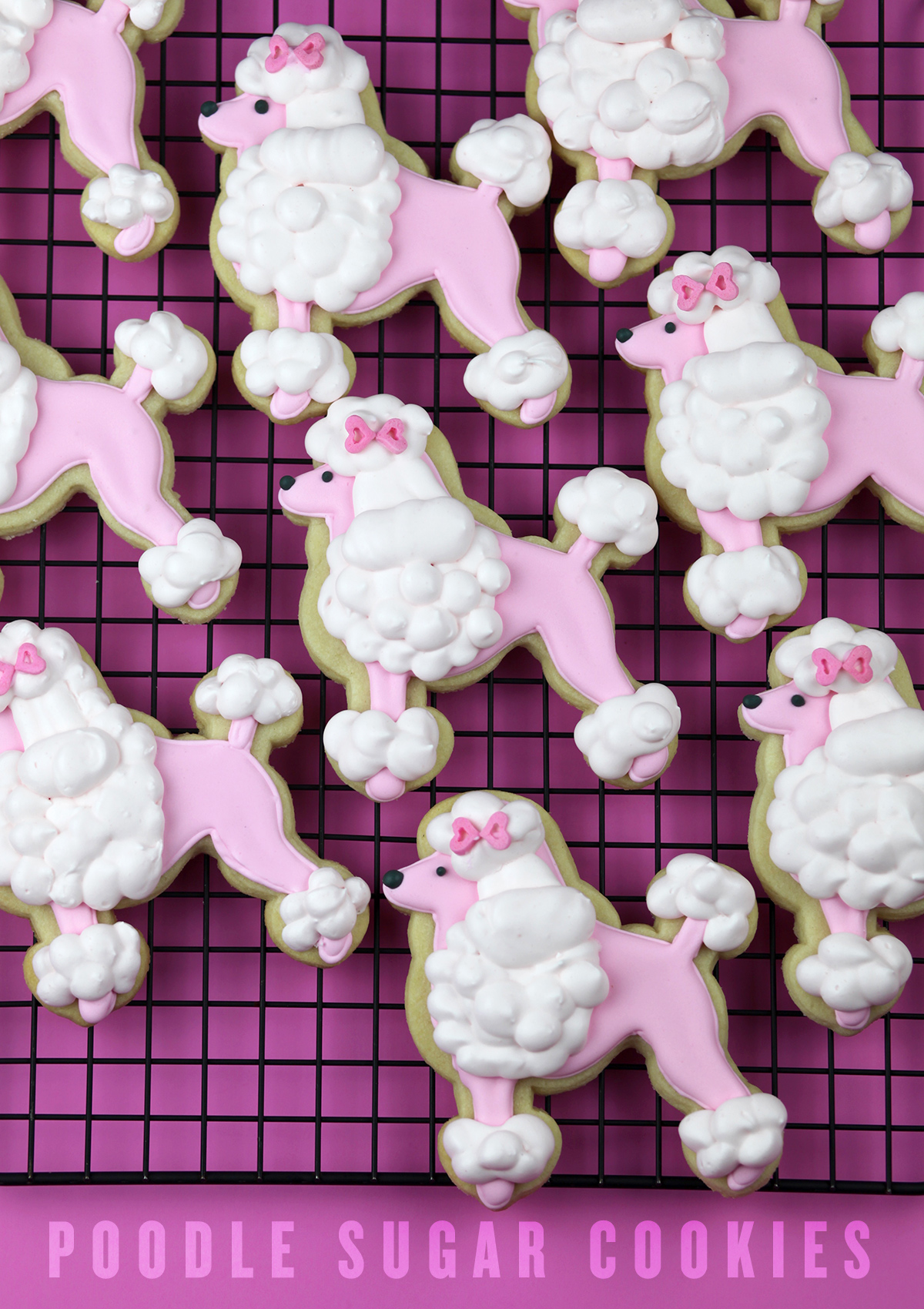 Oodles of cute! That's what these sugar cookie poodles are with their puffy, fluffy looking fur made of royal icing.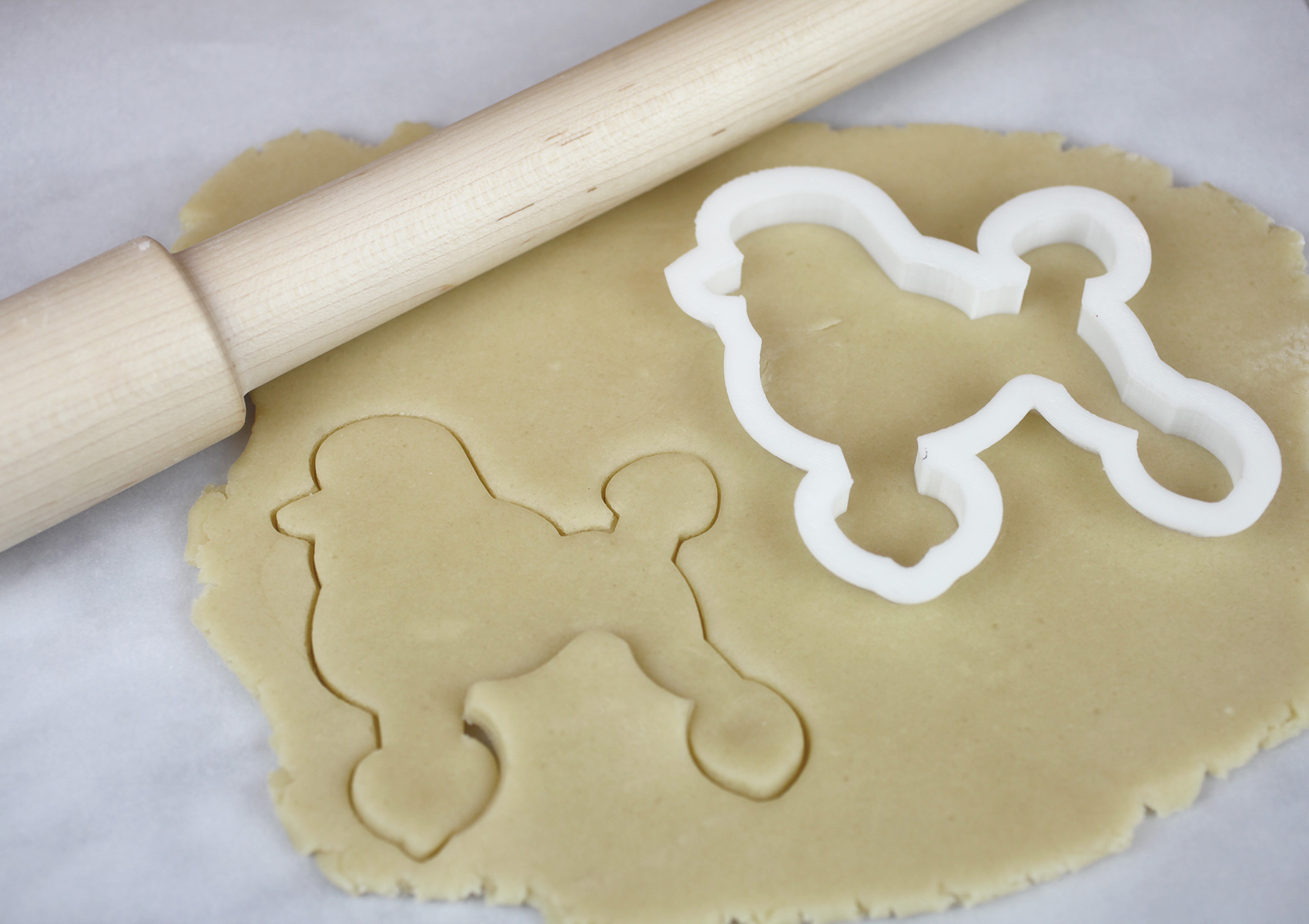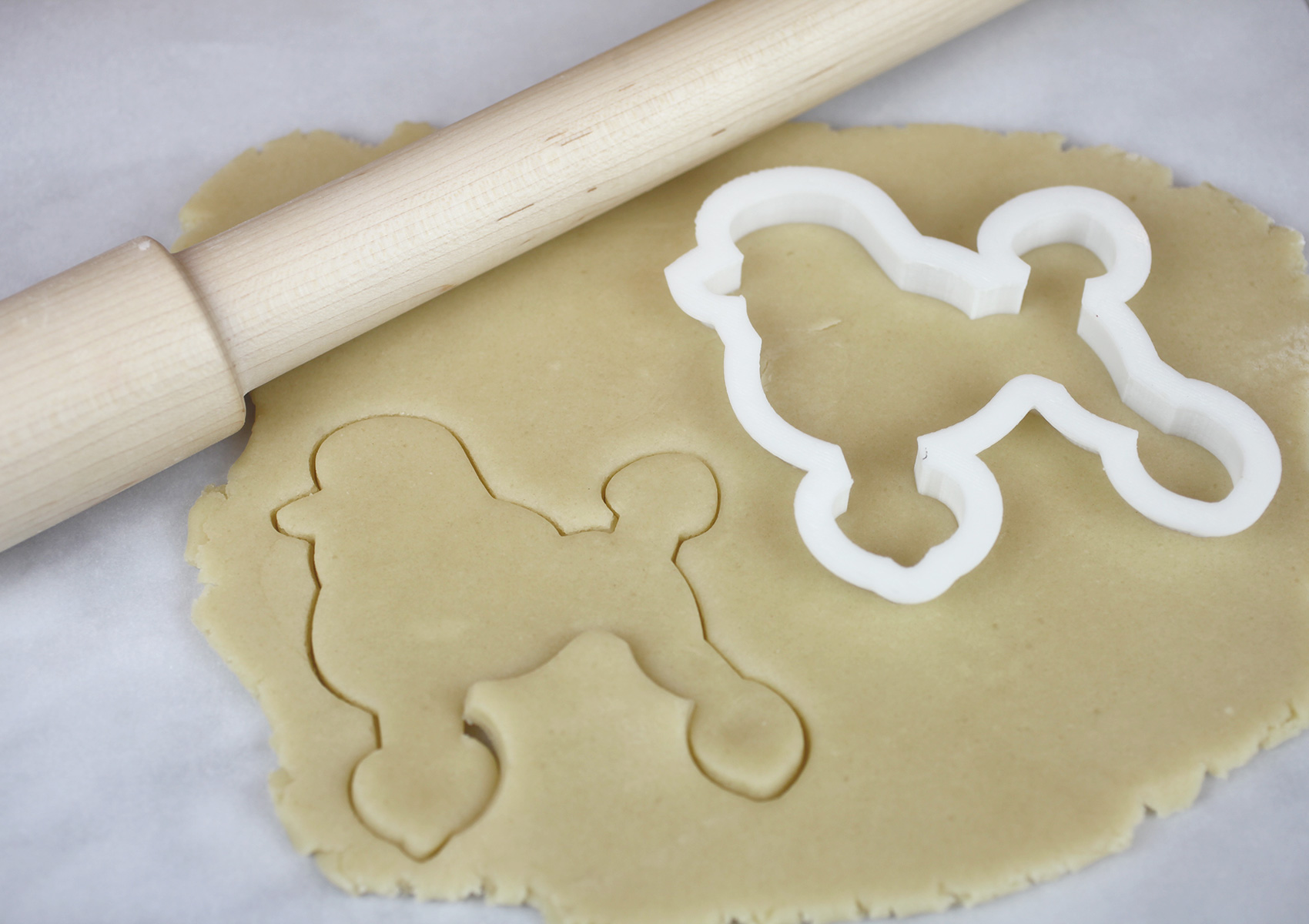 I bought this cookie cutter a while ago from a 3-D printing cutter shop. It's been so long though I can't remember the name. Here's one similar you can try however. And you can order it in a bunch of different sizes, too!
And here's the sugar cookie and royal icing recipe I like to use.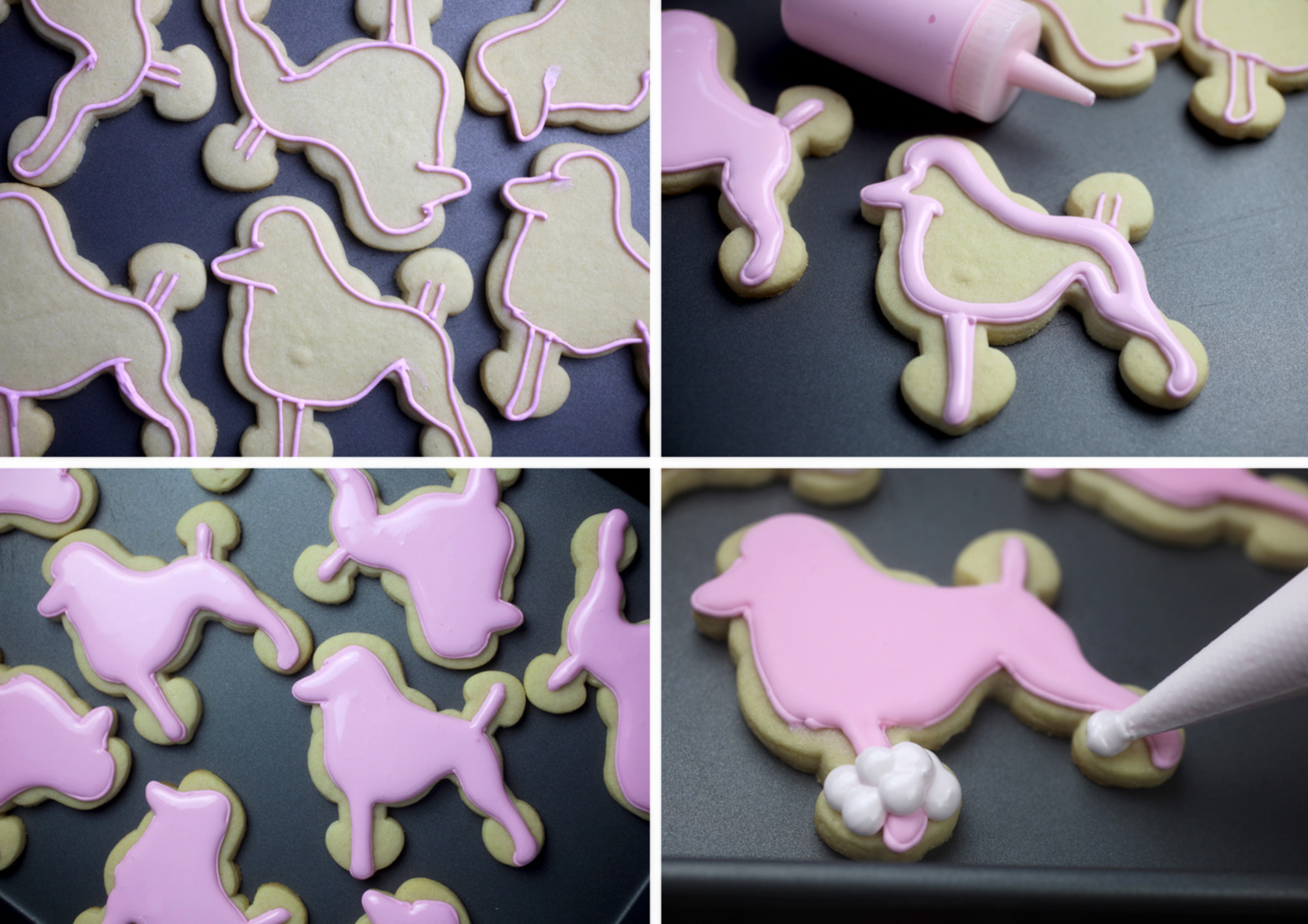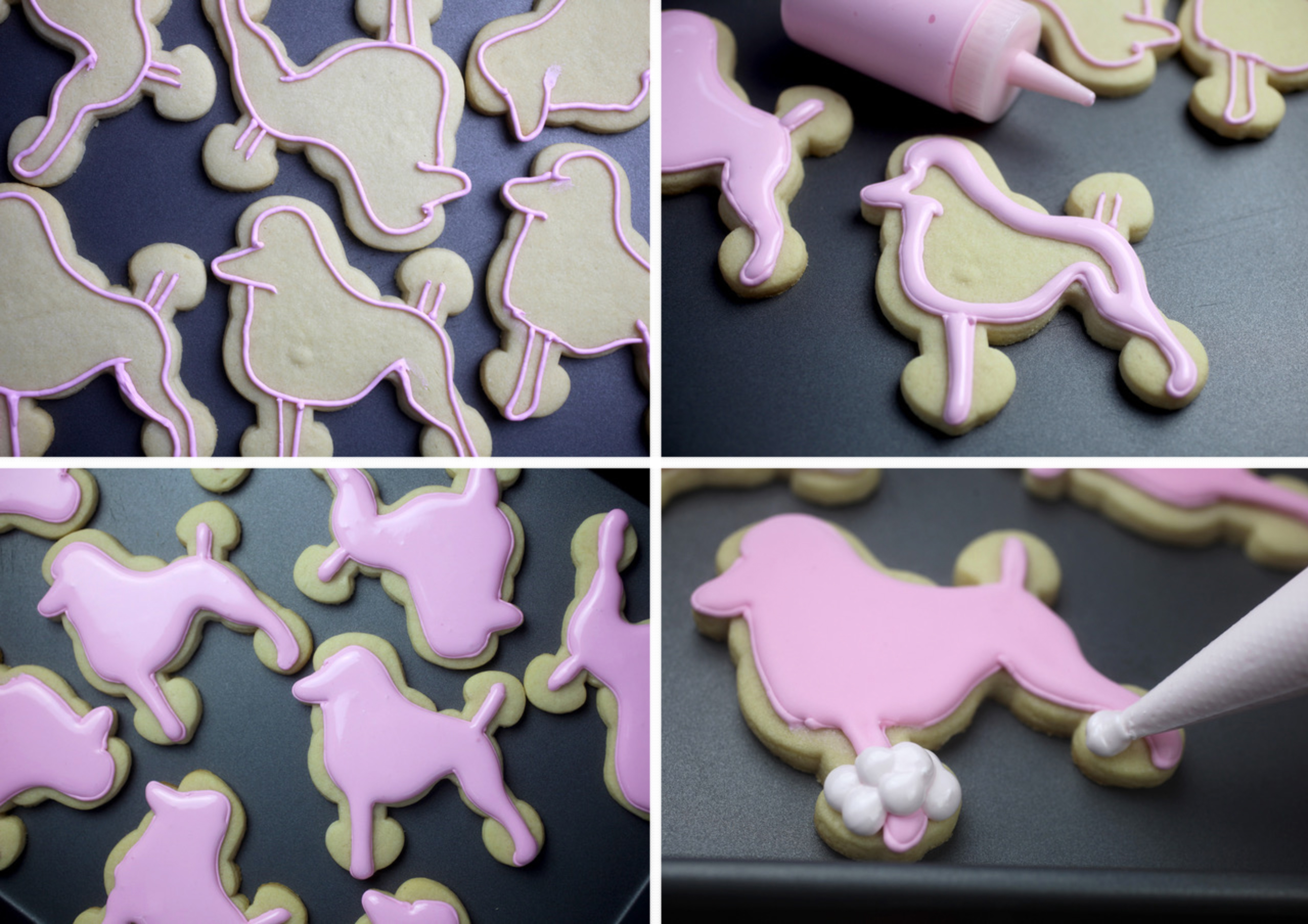 I enjoyed decorating these pups because they didn't have to be perfect.
Pipe the outline of your poodle first with royal icing. Then fill the shape with flood consistency icing and let dry completely. You don't need to be super worried with piping smooth lines because most of the poodle will be covered in "fur." : )
To pipe the fur, I used a tipless decorating bag with the tip cut off large enough to produce a decent little dollop of icing. This icing should be in between piping and flood consistency if you want it to look thick and dimensional.
Keep in mind, you can always add a little bit of water to thin your icing or powdered sugar to thicken the consistency. Just remember to start small when adding either.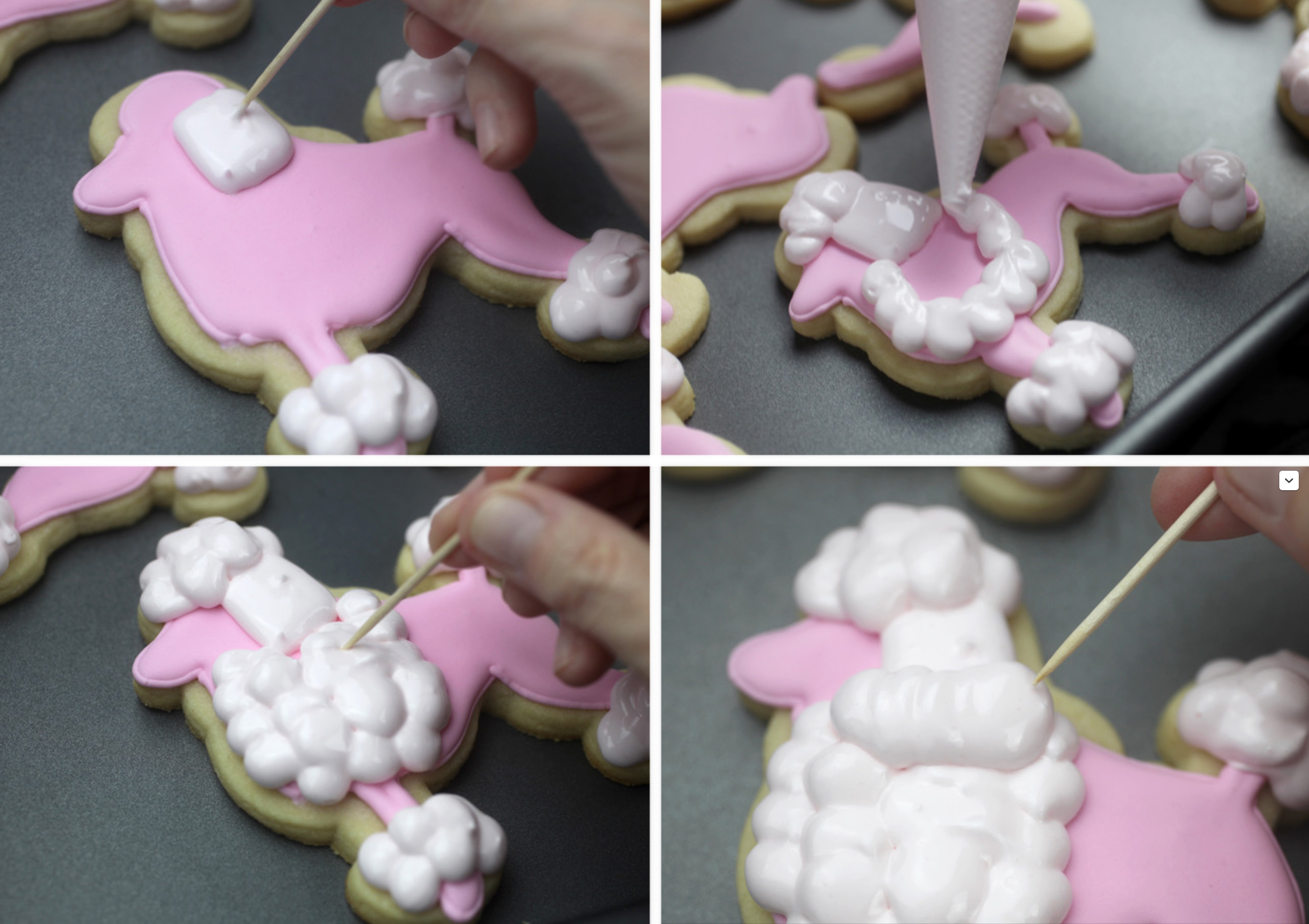 Pipe several small dollops of frosting around each ankle. Then pipe the tail.
For the ears, pipe a flat hanging ear first. Then pipe dollops on top of the head and around the chest.
Finally add a big fluffy finish to the bottom of the ear so it looks like it's overlapping the rest.
When piping each section, the icing may form peaks. To fix, just use a toothpick and quickly smooth the area down so it looks round.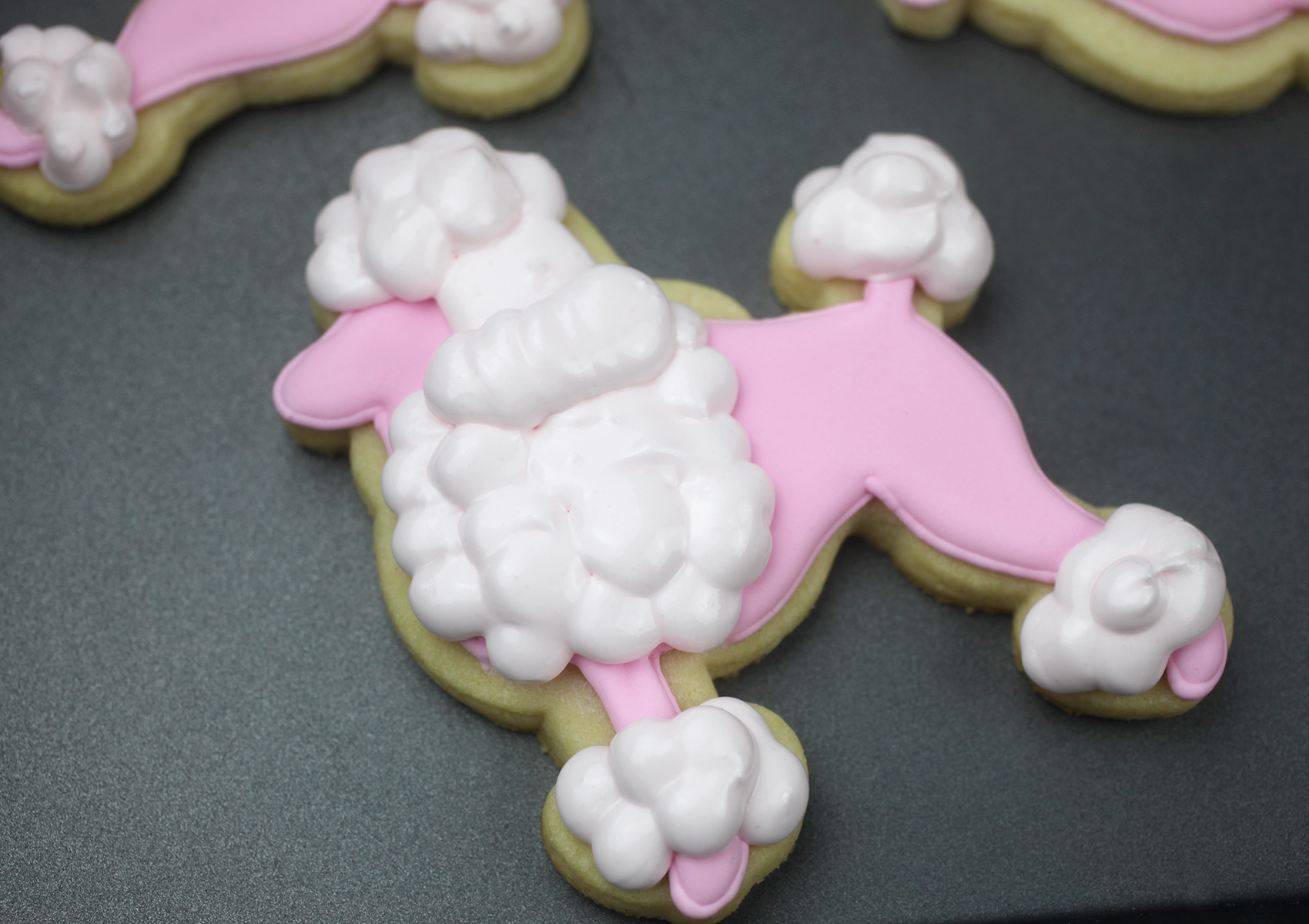 Cute. Now, let the doggies dry.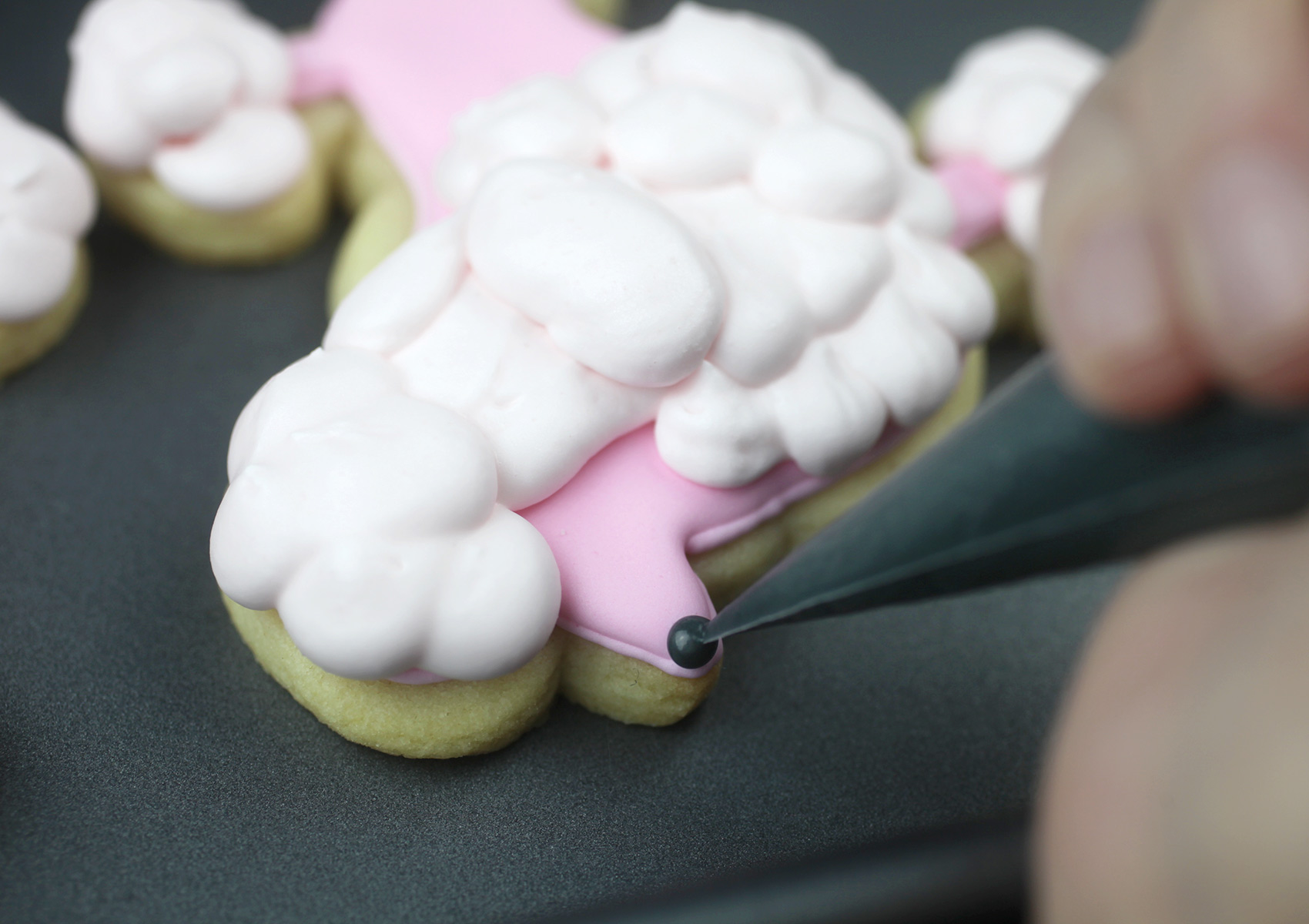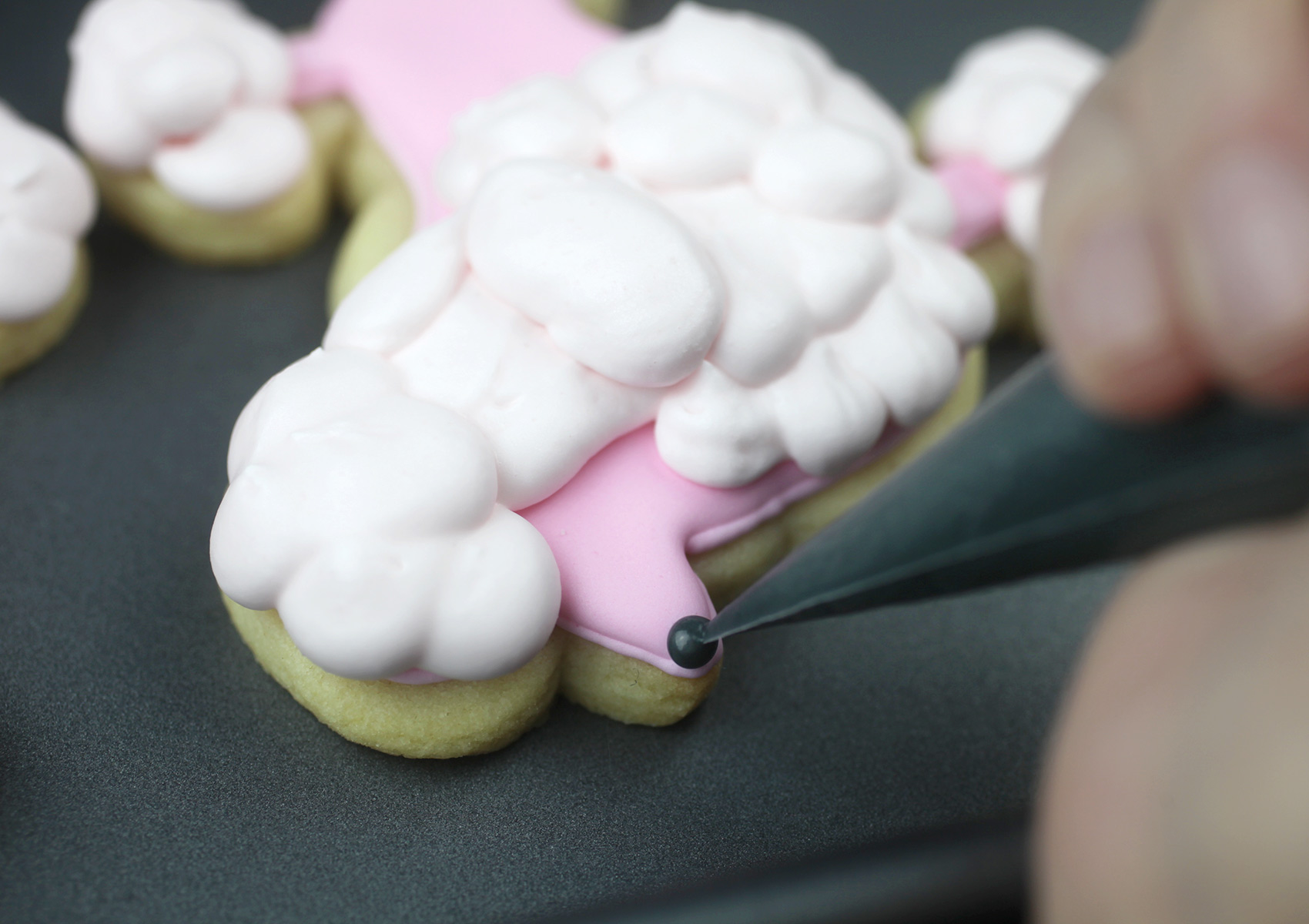 Then mix some dark brown or black icing to dot on noses and eyes. You could also use a black edible ink writing pen to draw them on.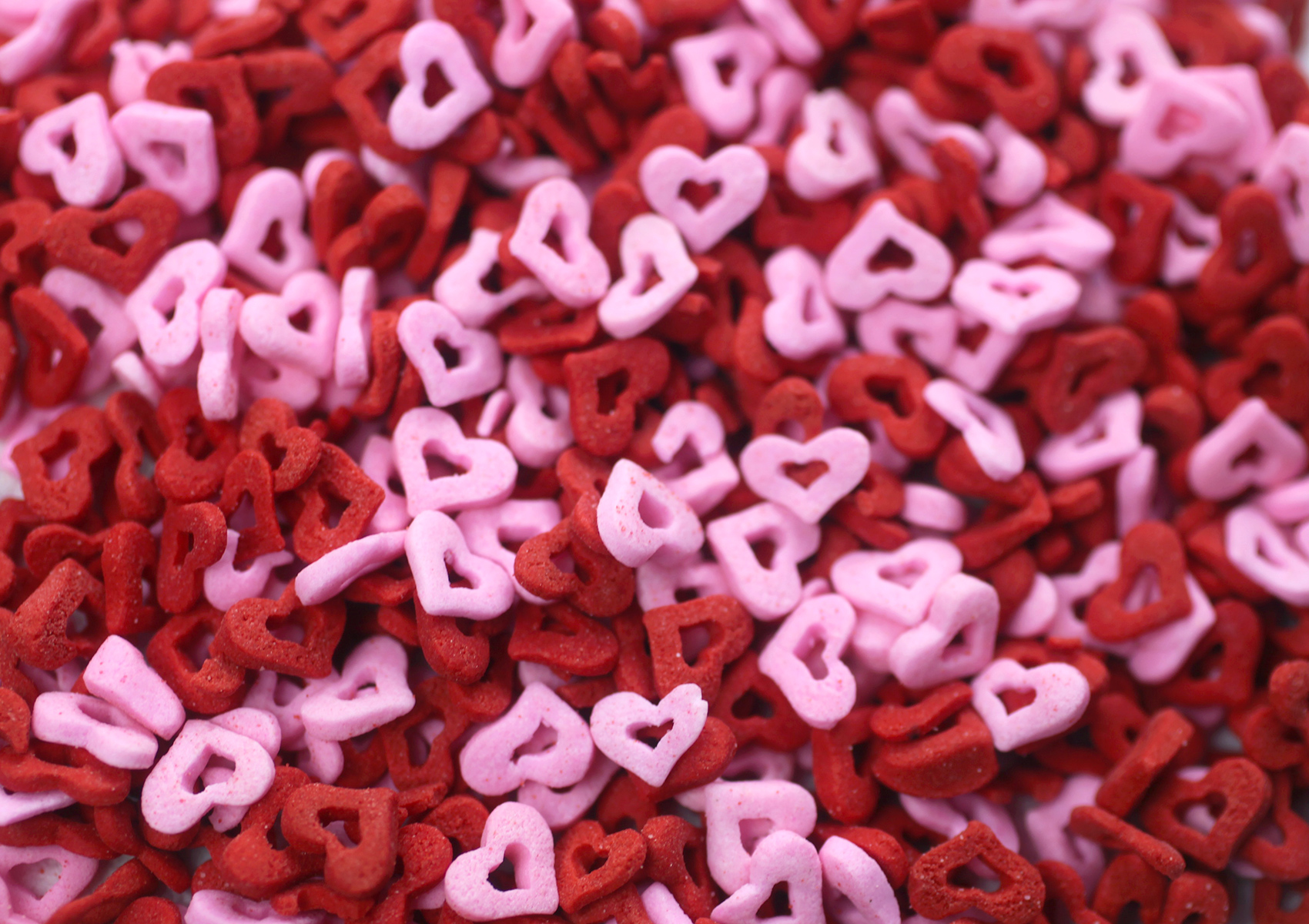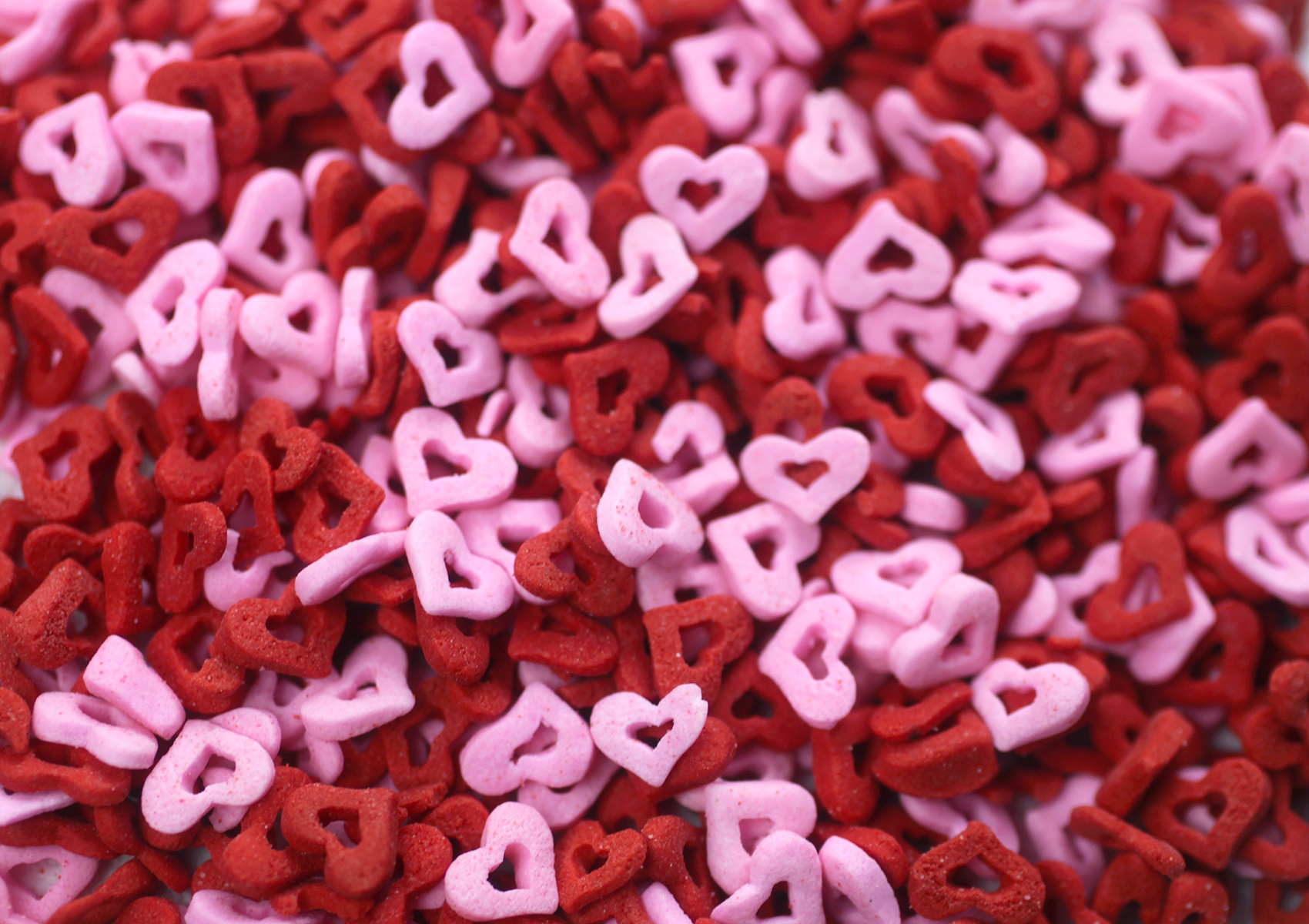 You can use sprinkles for bows to dress your poodles up a little. I had these cute open heart sprinkles in pink and red.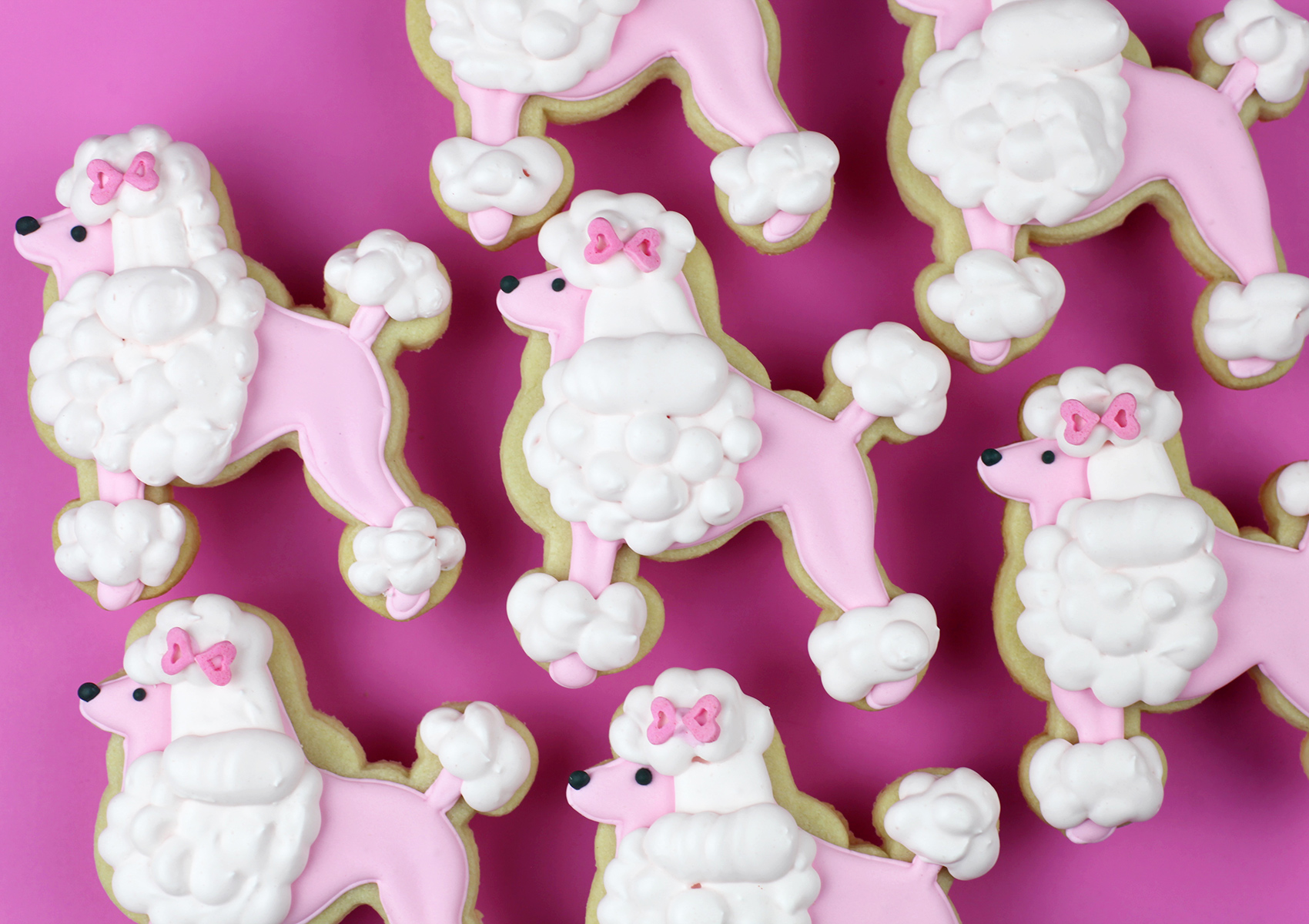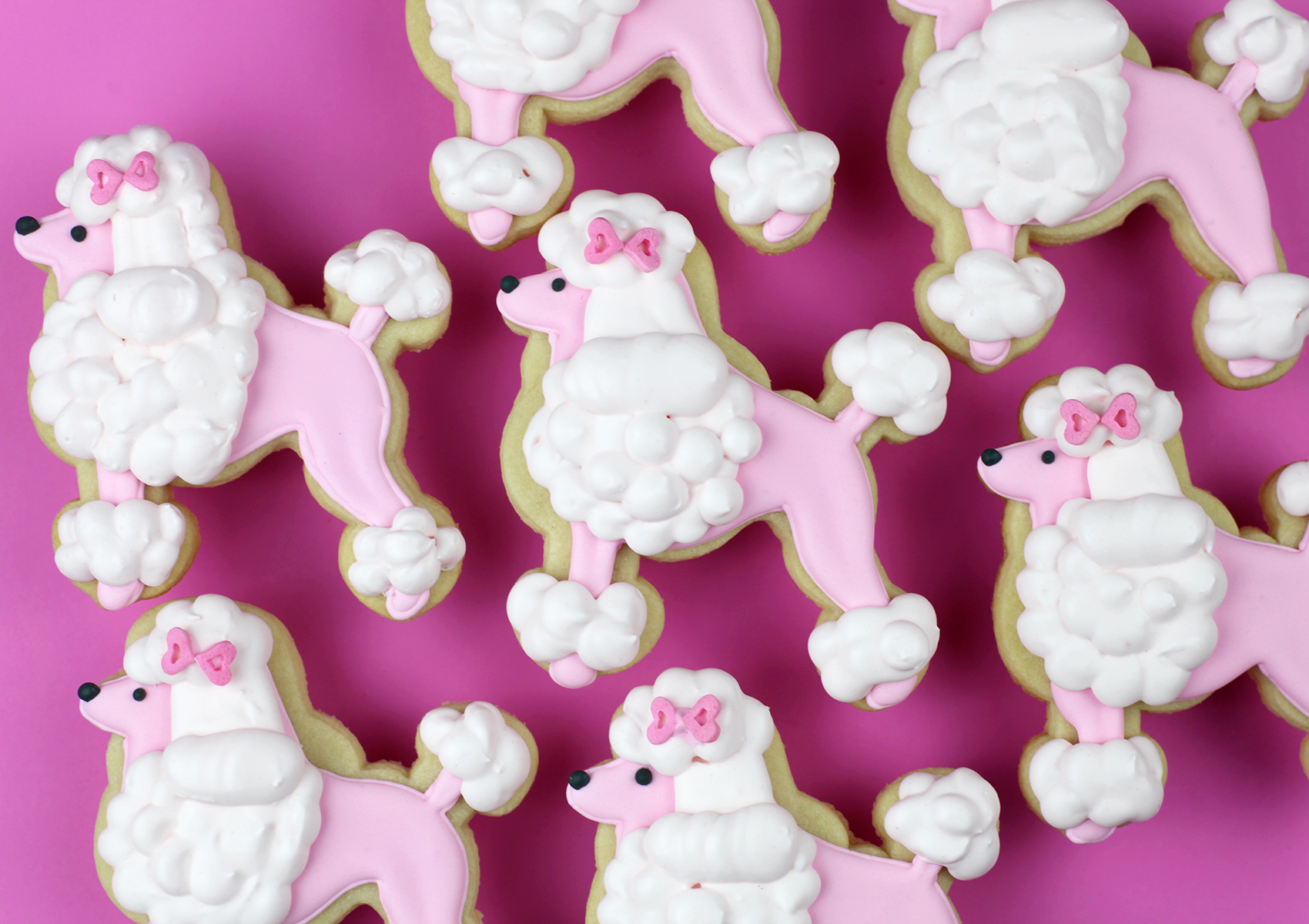 Just apply a little royal icing to one side of each sprinkle and place end to end to form a quick little bow. When the icing dries, it will be lightly glued in position …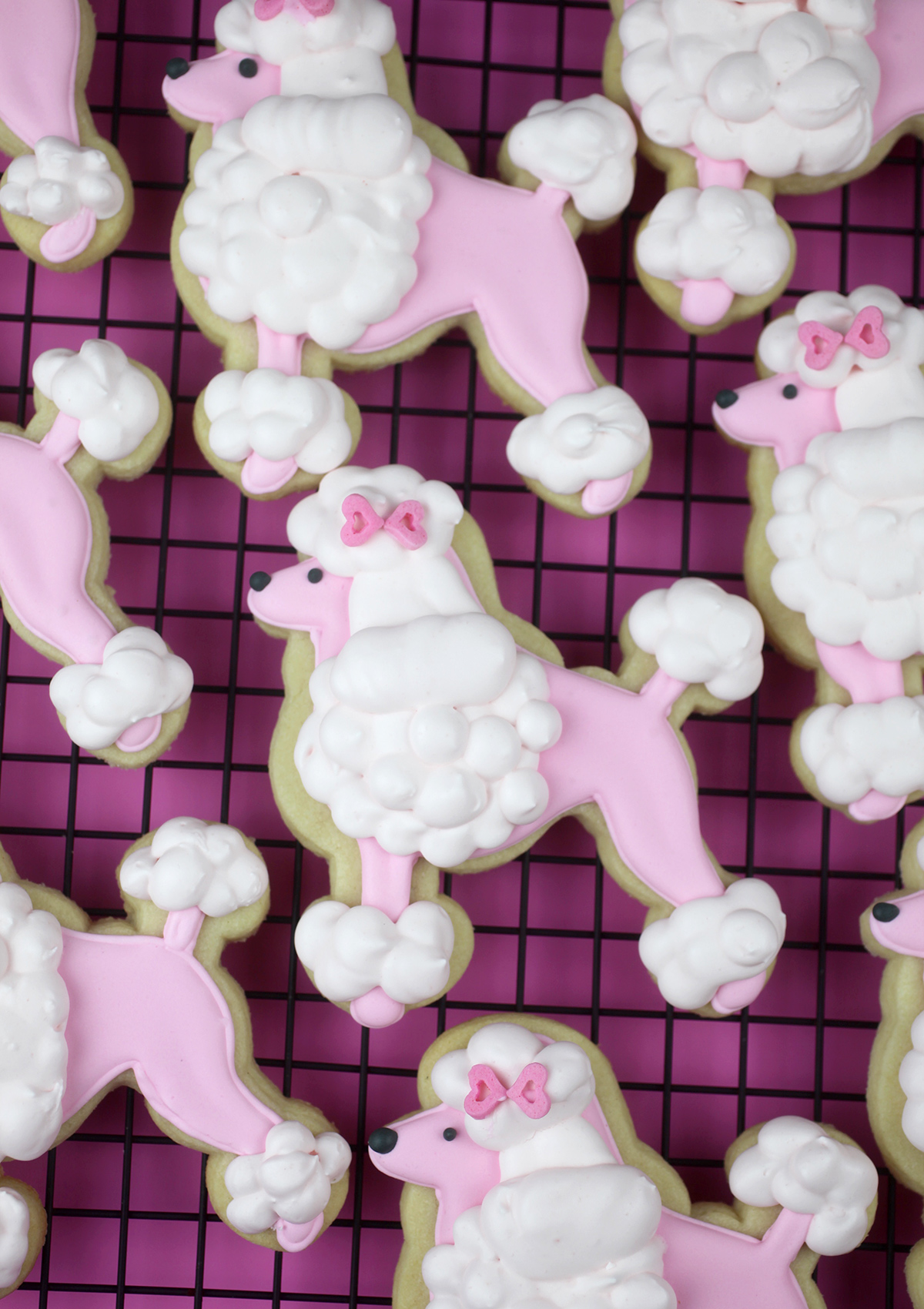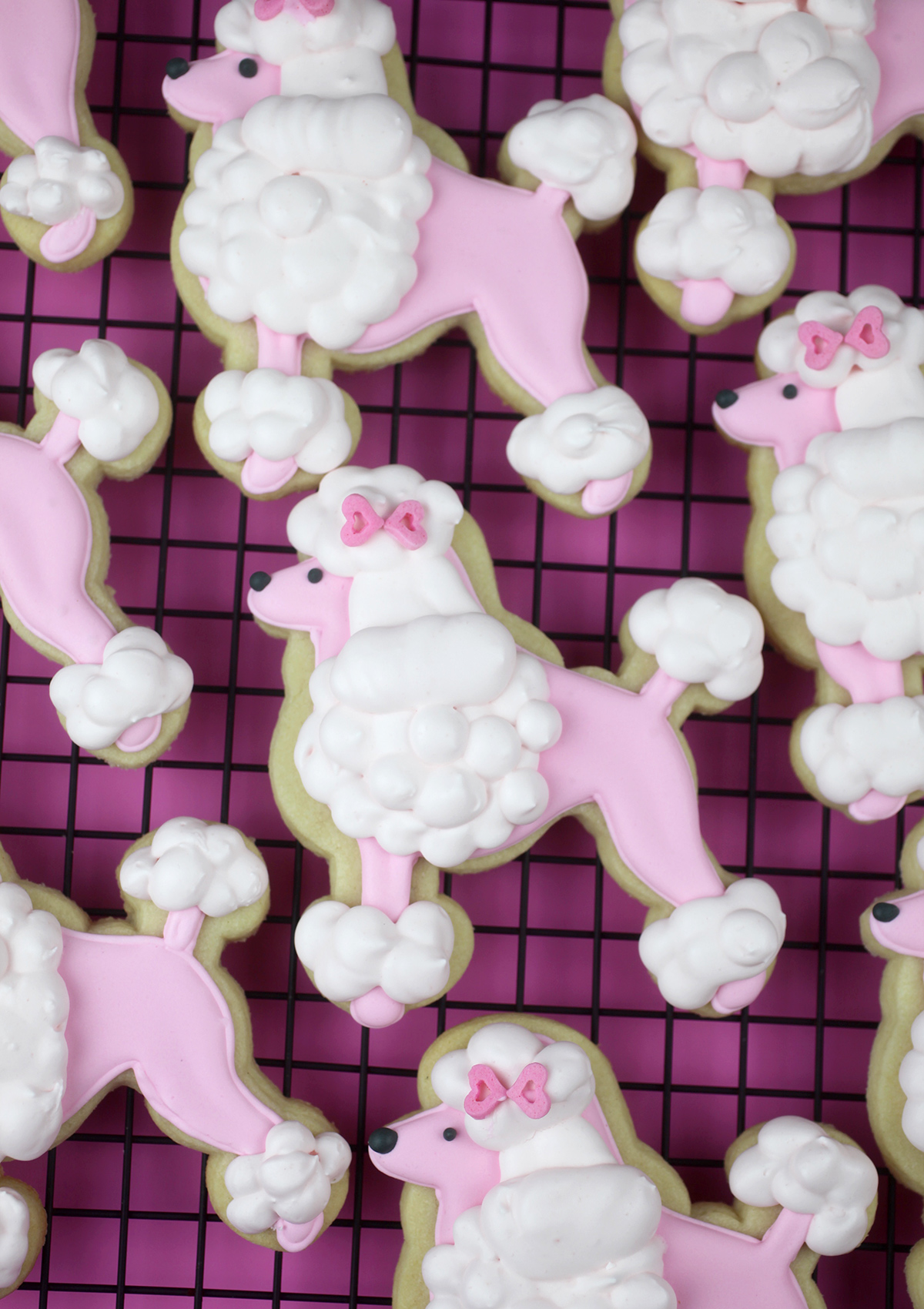 And it will be pretty darn cute, too!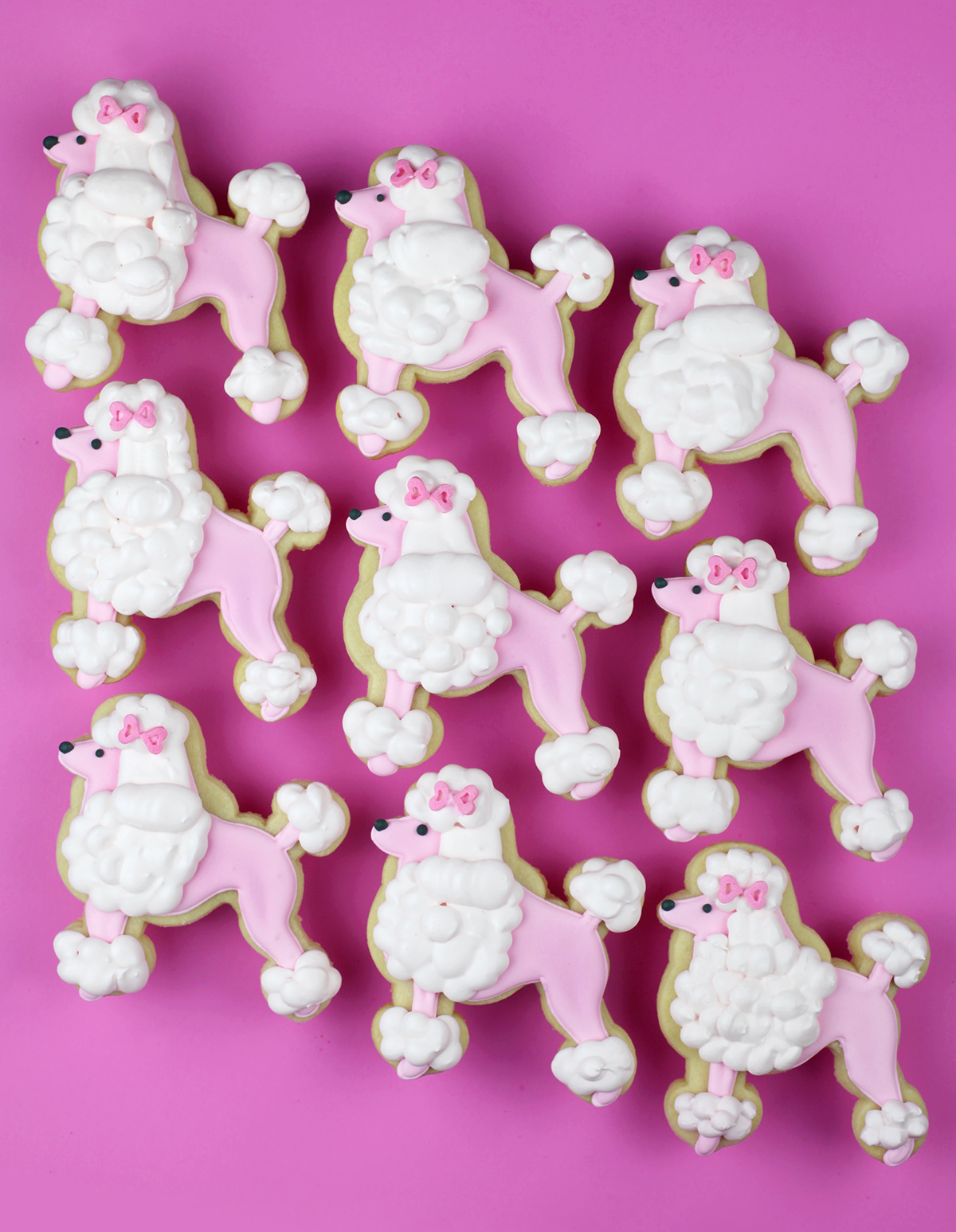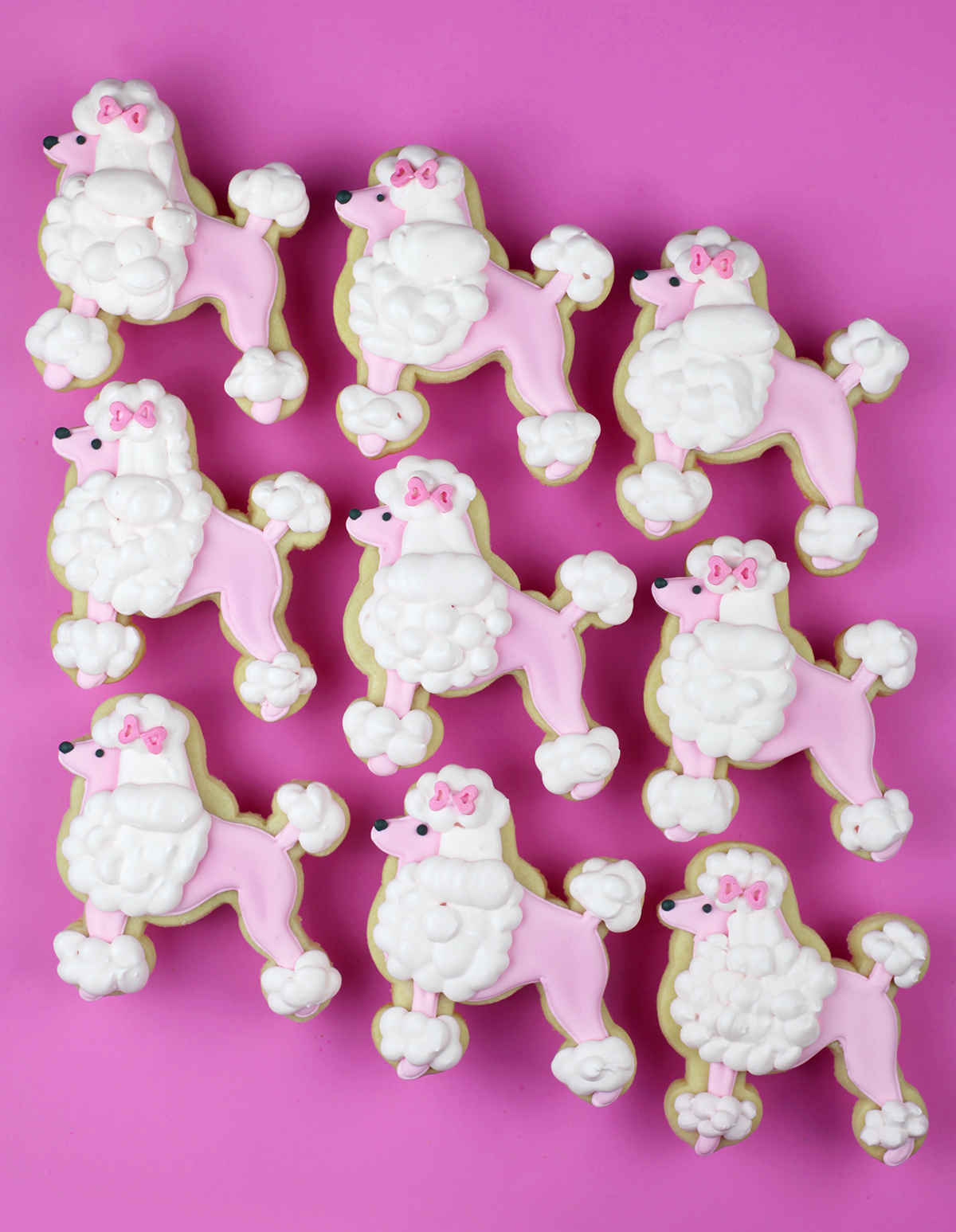 Enjoy!