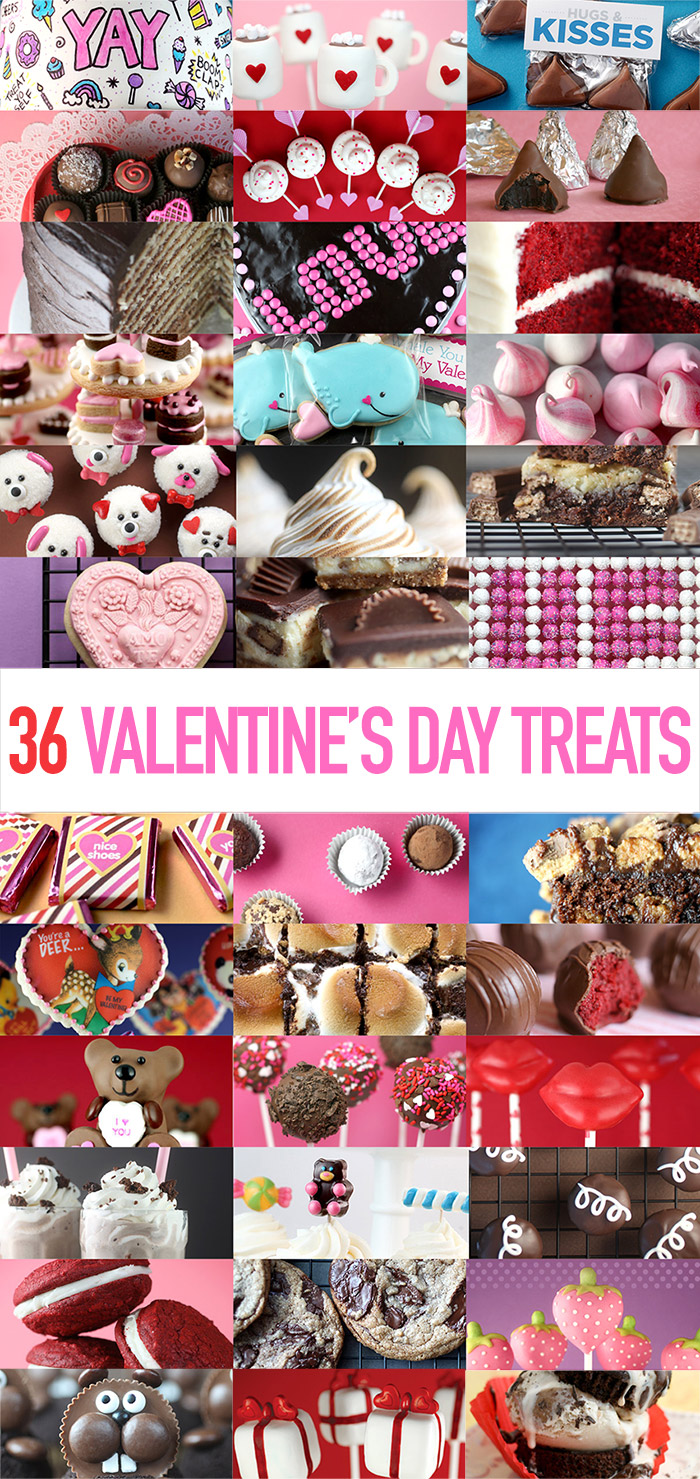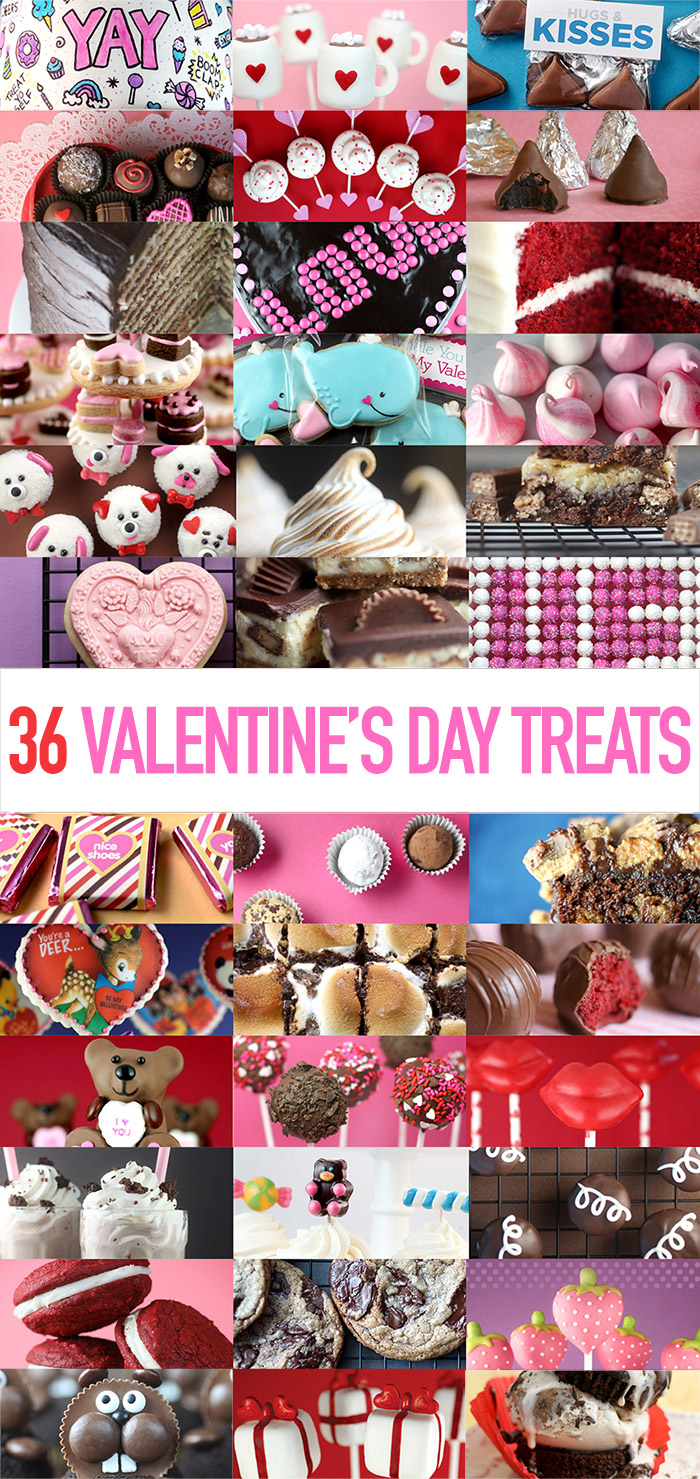 Looking for something sweet to make on the fourteenth? Check out the links below to some of my past posts for fun Valentine's Day ideas. I think there's a little something for everyone… from super cute treats to easy chocolate sweets. Hope you enjoy!
Tinier than tiny cake pops to spell out L O V E and X O, too!
This box of chocolates is all cake… okay not the wrappers ; )
3. Chocolate Peanut Butter Truffles
These are a super easy no-bake treat.
One of my all-time favorites!
5. Big Love Butterscotch Cookie
Use pink M&M's to say it all on this giant chocolate covered cookie heart.
This cake will delight anyone you serve it too.
Make your own mini candy bars with these candy wrapper templates.
10. Red Velvet Cake
11. Sugar Cookie Dessert Stands
The tiniest sugar cookies shaped like desserts will delight.
So cute with heart candy noses, bow ties and ears.
Get the template to make these treat bag toppers.
14. S'mores Brownies
17. Sweet Shape Candy Cupcake Toppers
Get my Sweet Shapes candy mold here.
18. Cookie Molds
Make intricate designs look easy with fondant and heart-shaped cookie molds.
20. Kit Kat Cream Cheese Brownies
21. Red Velvet Sandwich Cookies
22. Melty Salted Caramel Hazelnut Chocolate Chunk Cookies
23. Cupid's Arrow Red Velvet Cupcakes
24. Peanut Butter Cup Cheesecake Bars
An all-time favorite of mine. I think you'll love it, too.
28. Oreo Kisses
29. S'mores Cupcakes
Give someone a big kiss with these cute cake pops.
32. Cocoa Cake Pops
33. Doodles and Daydreams Cake
Use this as inspiration and draw sweet nothings with a black edible ink pen.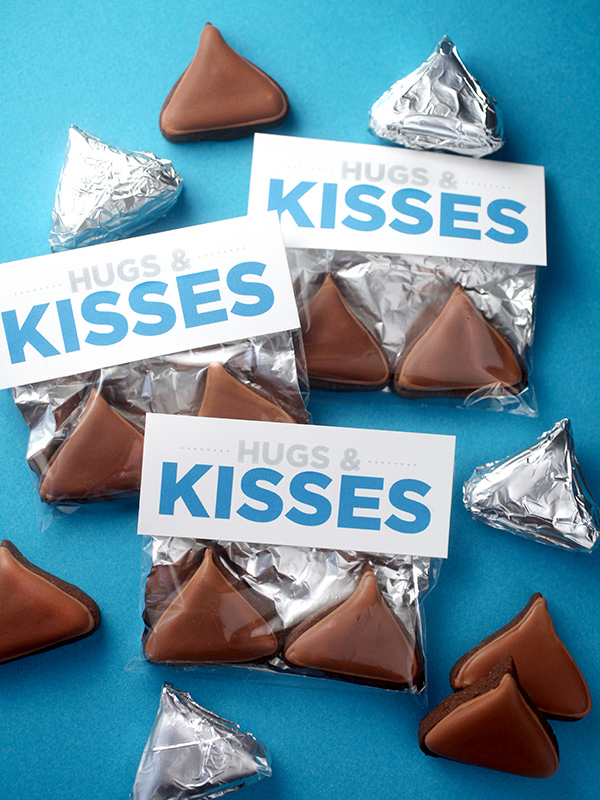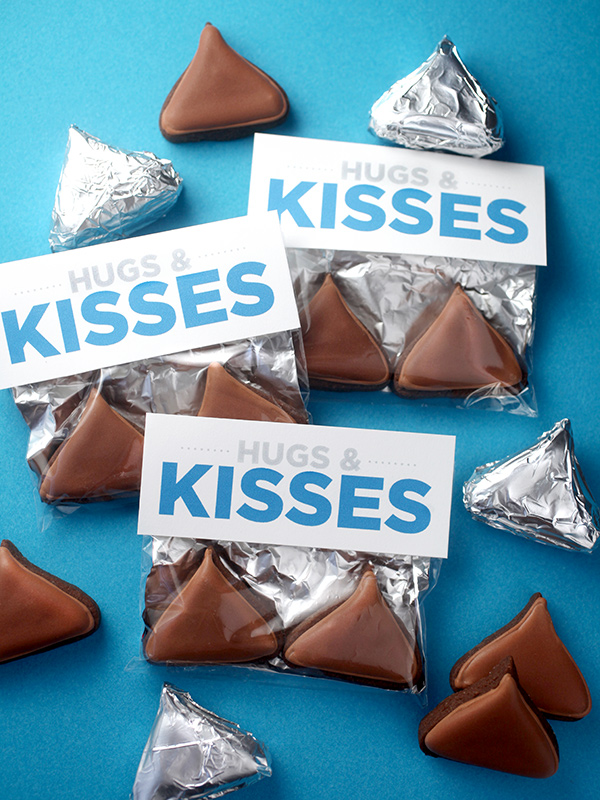 35. Cookie Kisses
Tags and templates to make the cutest Kisses cookies.
36. Gopher Cupcakes
So these were really made for Groundhog Day but I can't stand how cute they turned out and hope someone makes them for Valentine's Day, too.
Just create little tags and attach to toothpicks for toppers that say… "I Gopher You!"
Hugs and kisses and I h you have a sweet and Happy Valentine's Day!