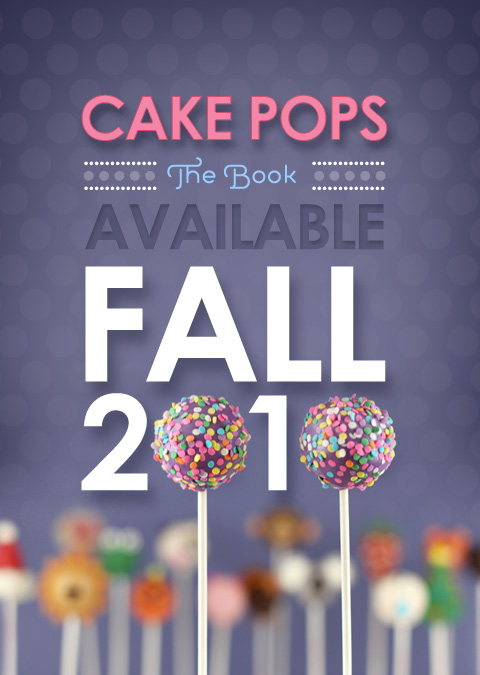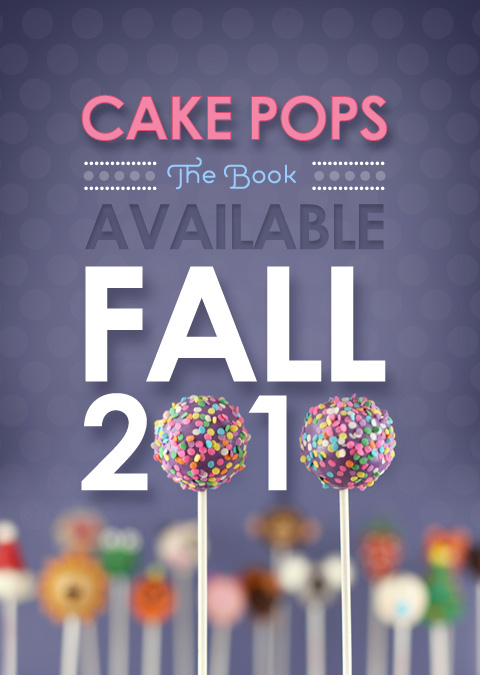 Things are getting closer. It looks like the book will be available a little earlier than expected. In September instead of October online and in stores in October. Yay! I can't wait to hold one. Then, I might finally believe this is all really happening.
It's going to be hardcover and Wire-O bound so it will lay flat, which I love. 160 pages with more than 40 cake pop projects. Some you've seen here on the site and some you haven't. It also has step-by-step photos showing how to make basic cake pops and how to dip them. Visuals help, so I hope it answers some of your questions, too.
Anyway, just wanted to give you an update. And, if you want to peek at the cover, hop on over to any of the sites below. You can even get a pretty good pre-order price at a couple of them.
Note: The pops in the background are some of the ones that will be in the book. You may even recognize a few. And if you're wondering about cartoon characters… there are only generic pops in the book. No Winnie, Mickey or Hello Kitty.