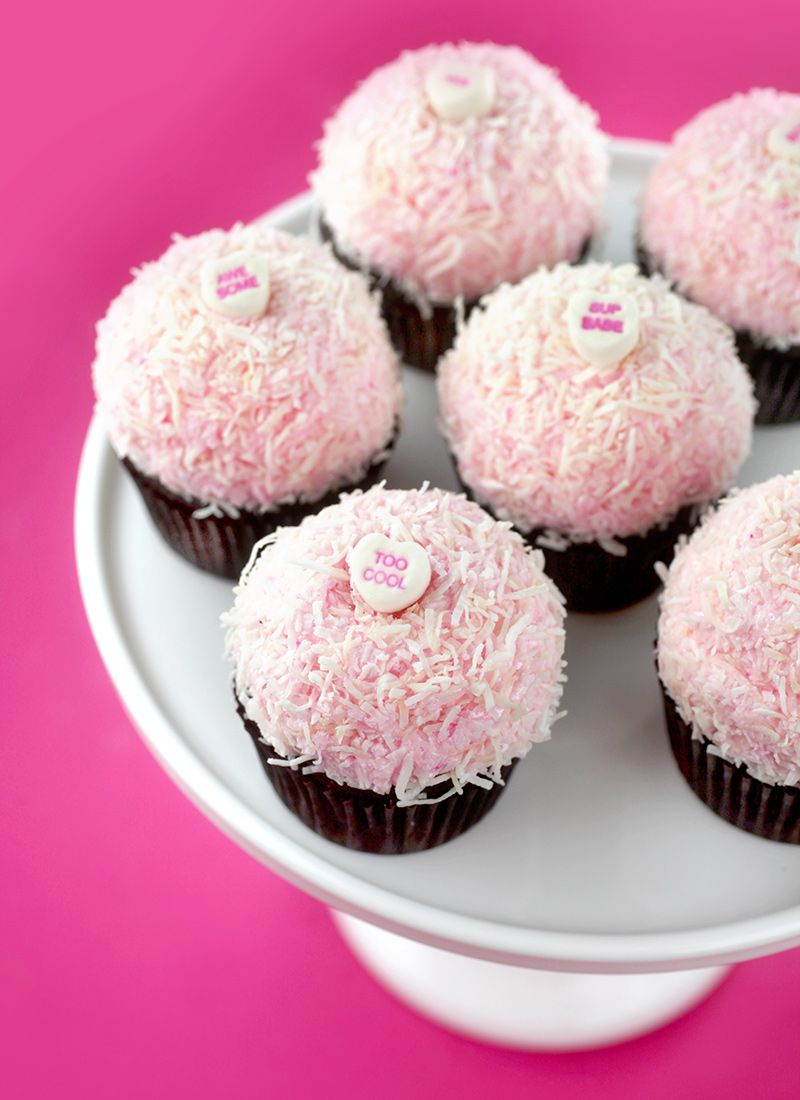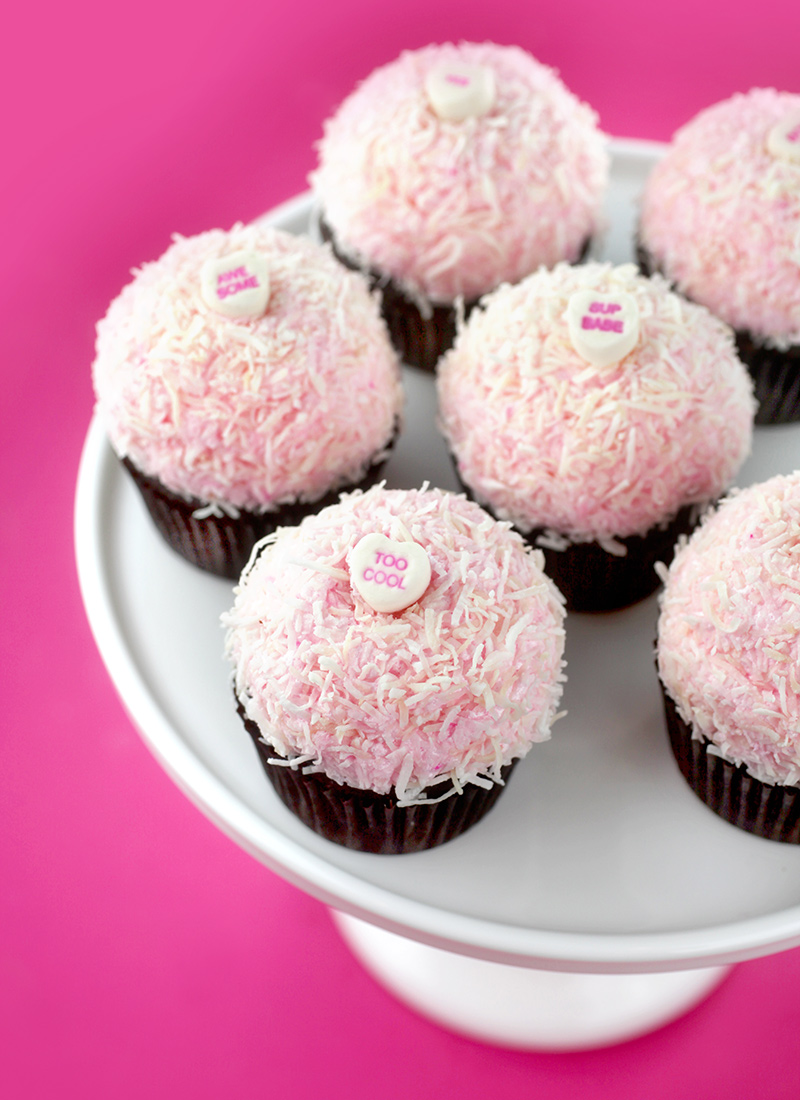 These chocolate cupcakes covered in pink fluff frosting and shredded coconut are dreamy and delicious. I made these bundles of joy from Passion for Baking's new cookbook. Do you know Manuela? She's a blogger/baker from Norway and she makes the most beautiful desserts. All of her sweets and photos are impeccable. I first found her on instagram and was immediately wowed. Check her out on instagram and her blog if you want to know more. You won't be disappointed. In the meantime, let's love on these cupcakes.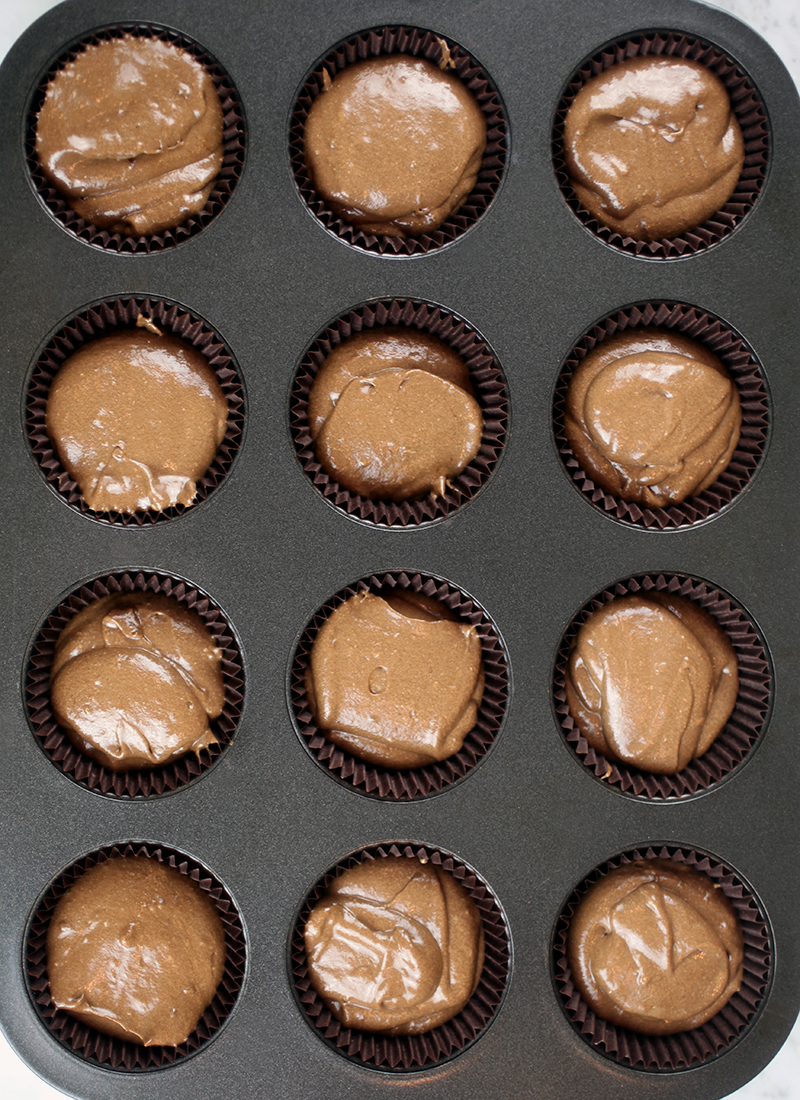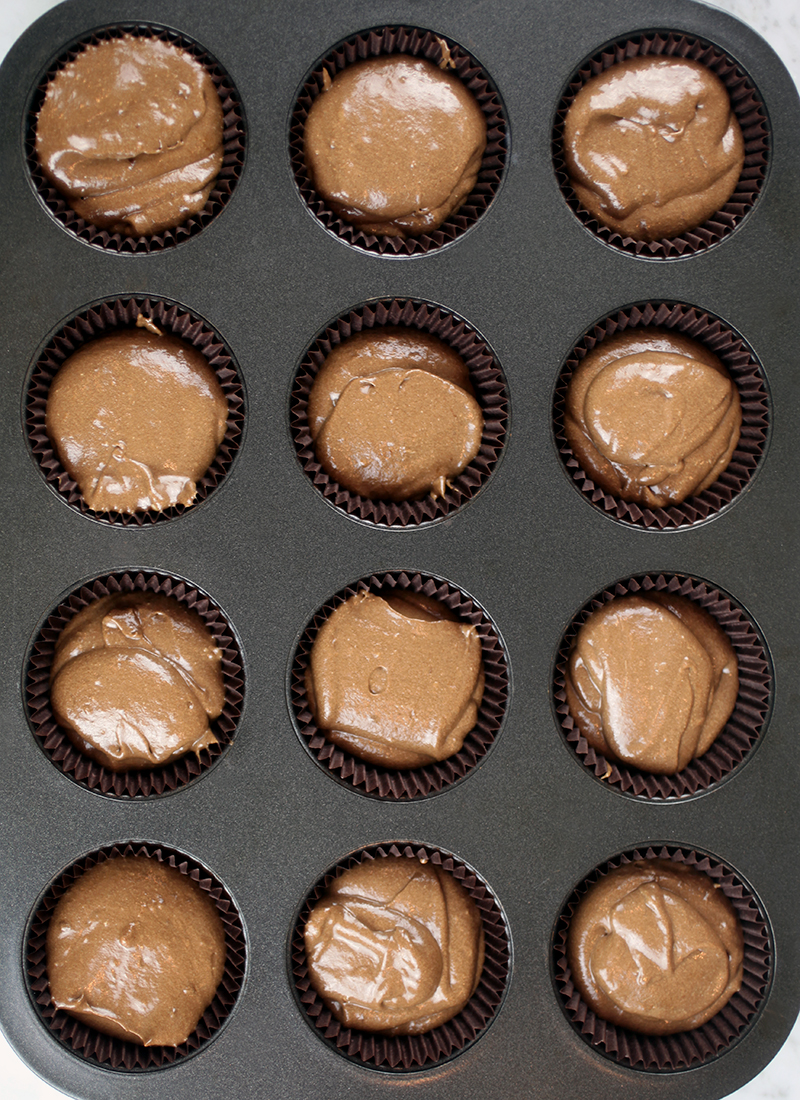 This batter! I think I really just need a spoon.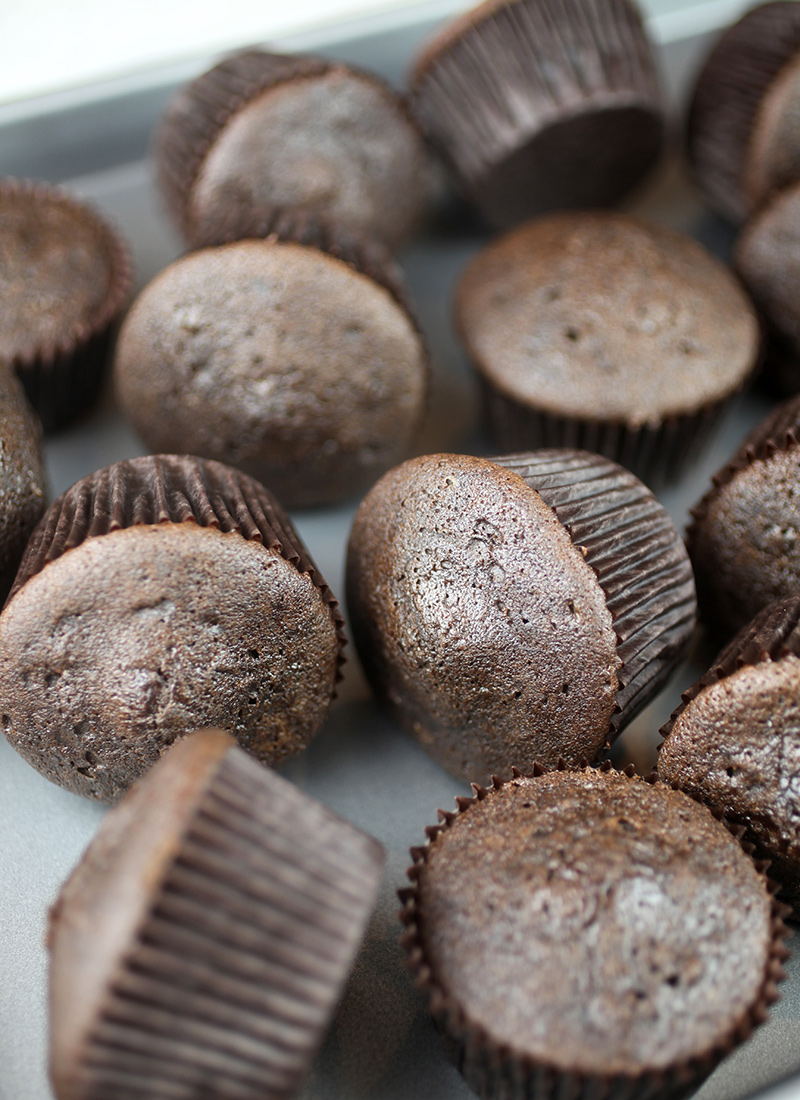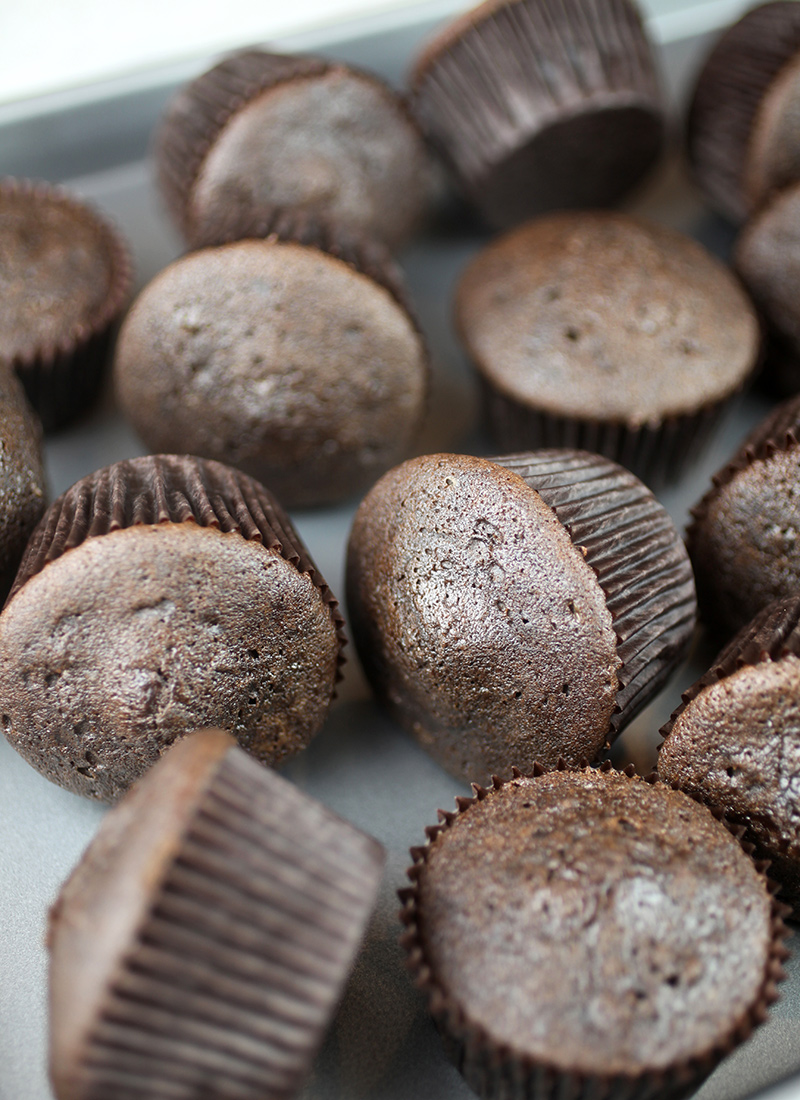 But no, it's much better that we bake them.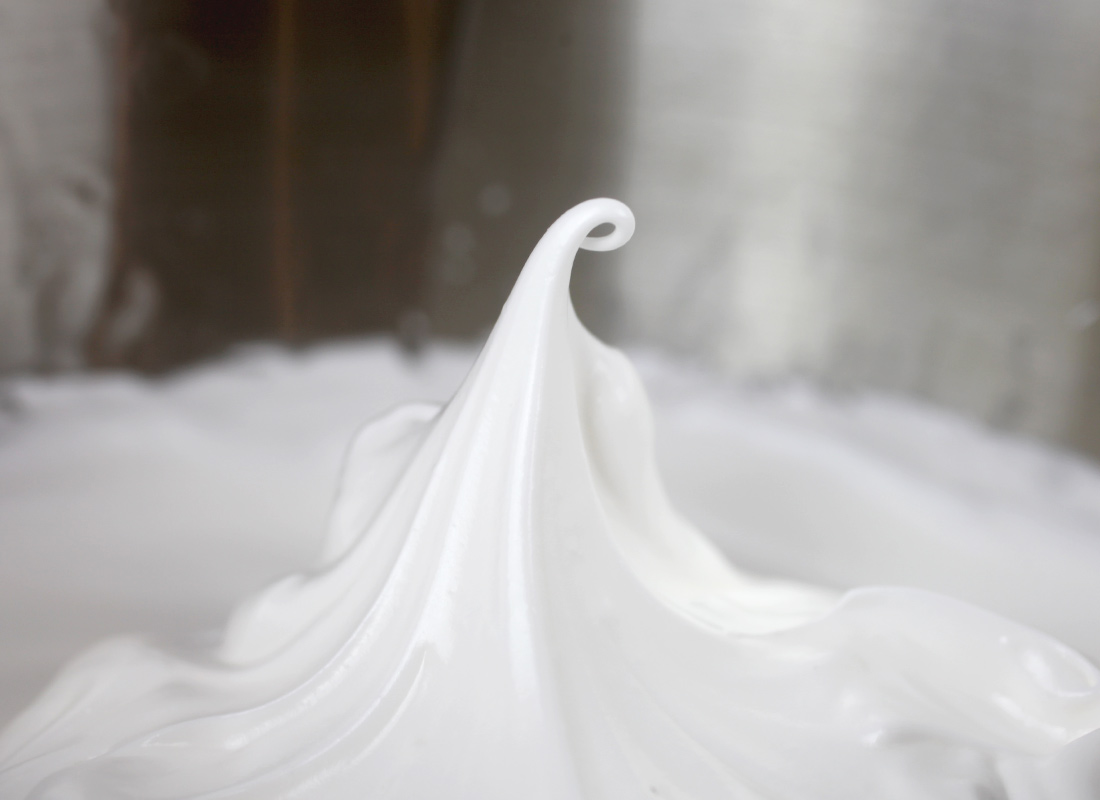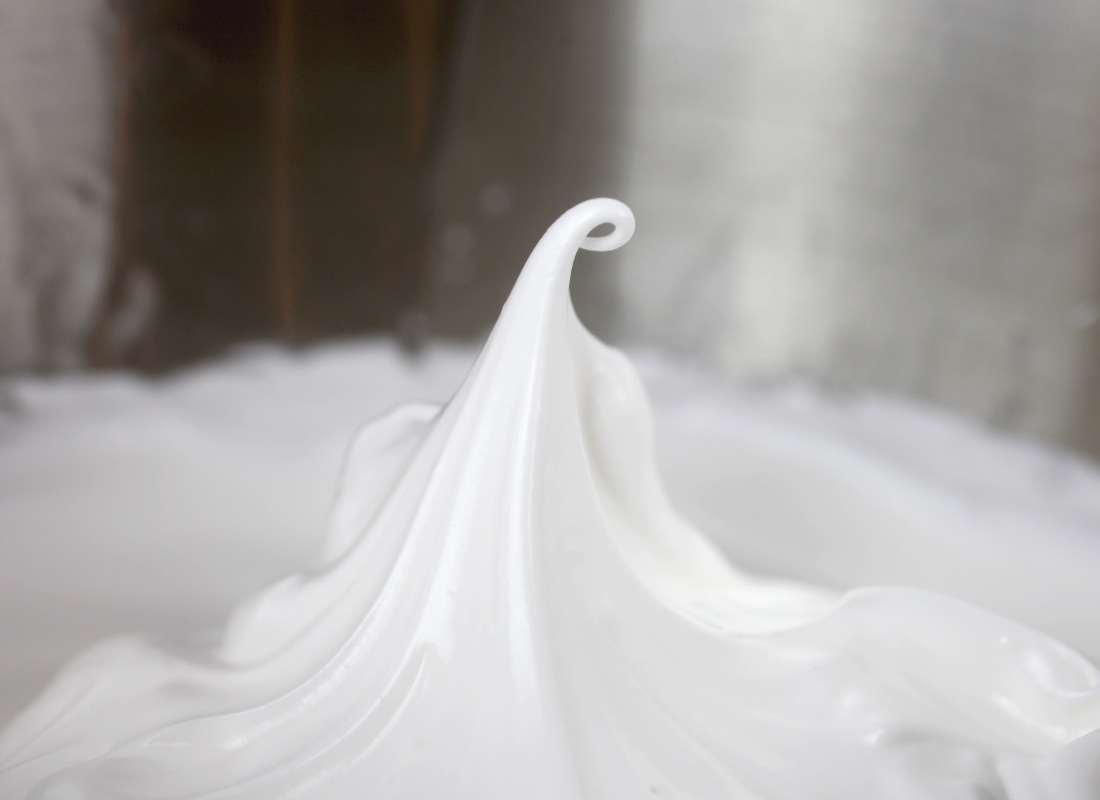 So we can cover them in delicious fluff frosting.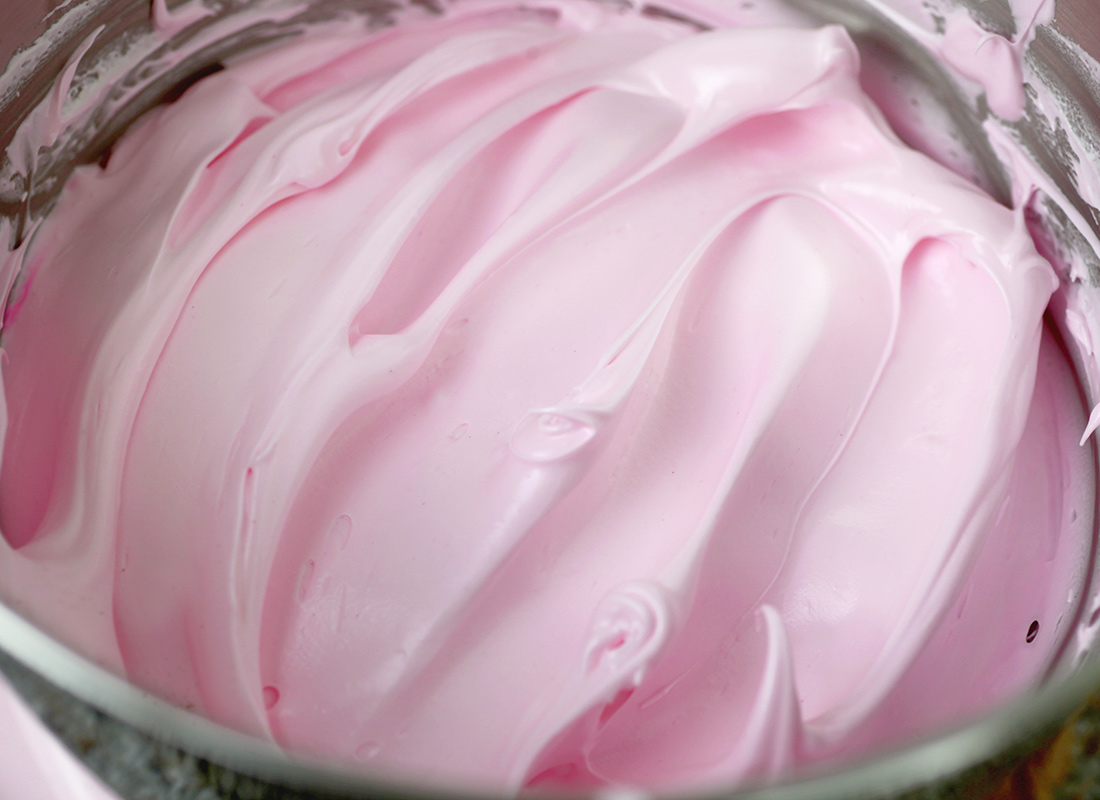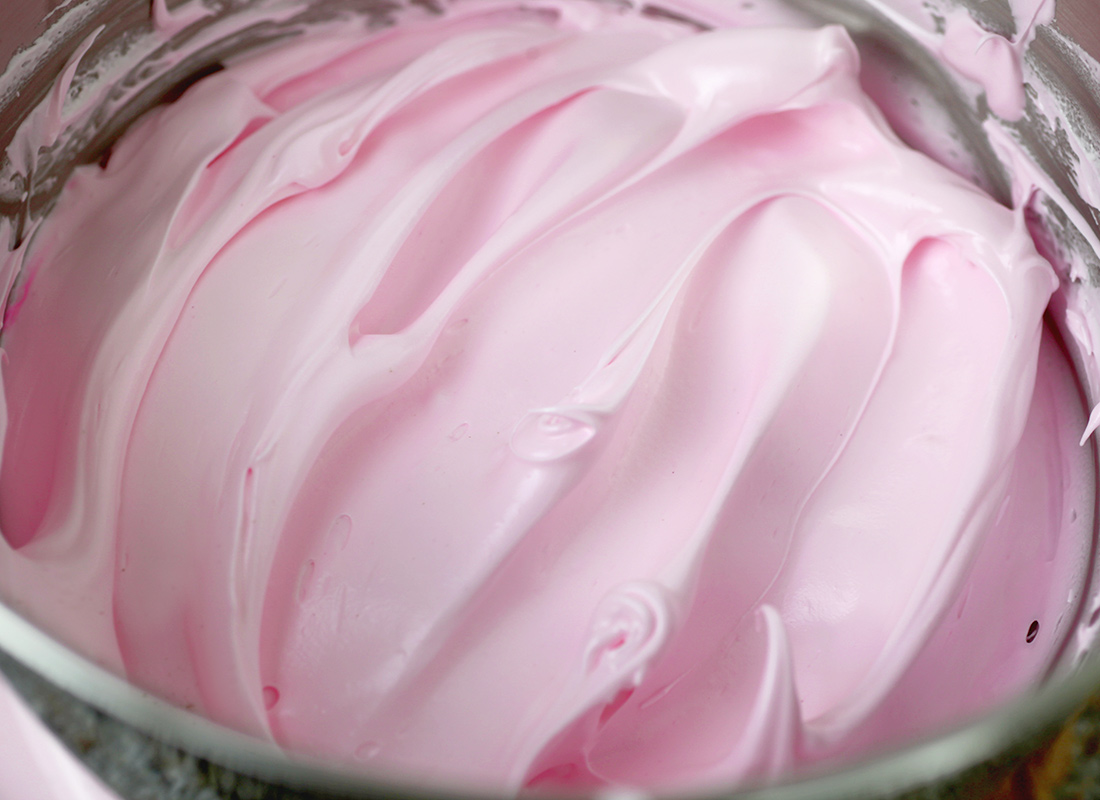 And, look how lovely it looks in light pink.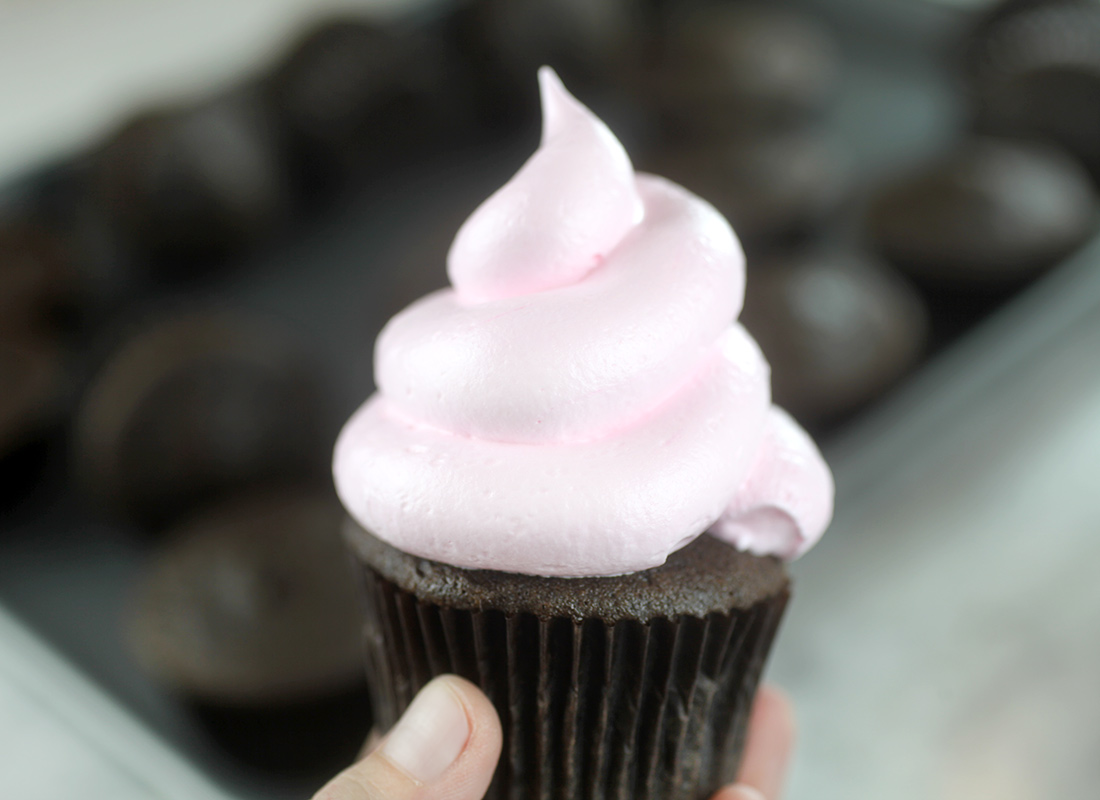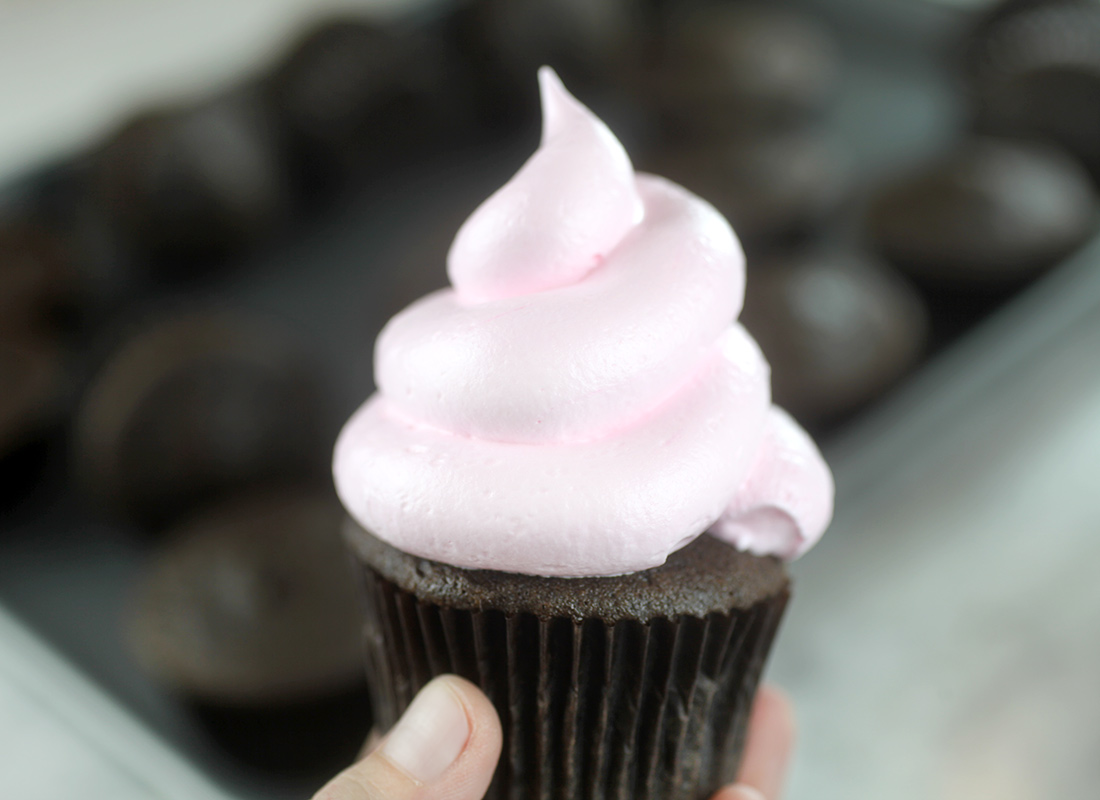 To decorate, you can pipe swirls on top of cupcakes.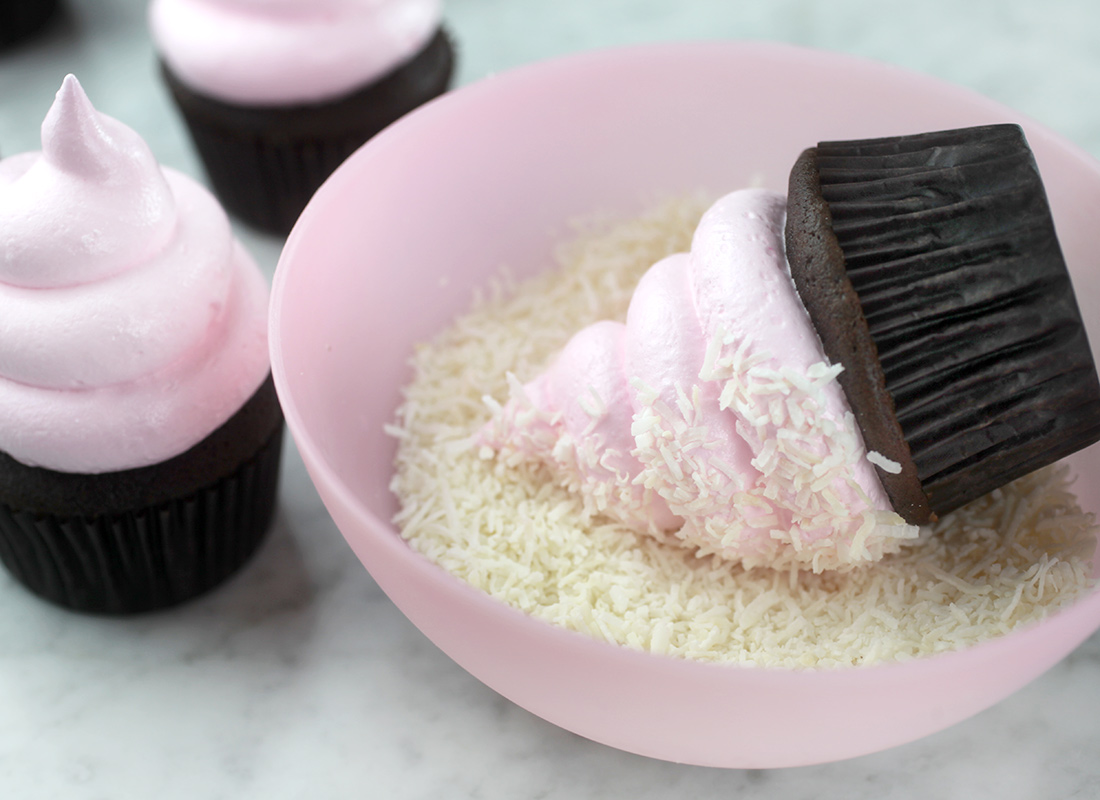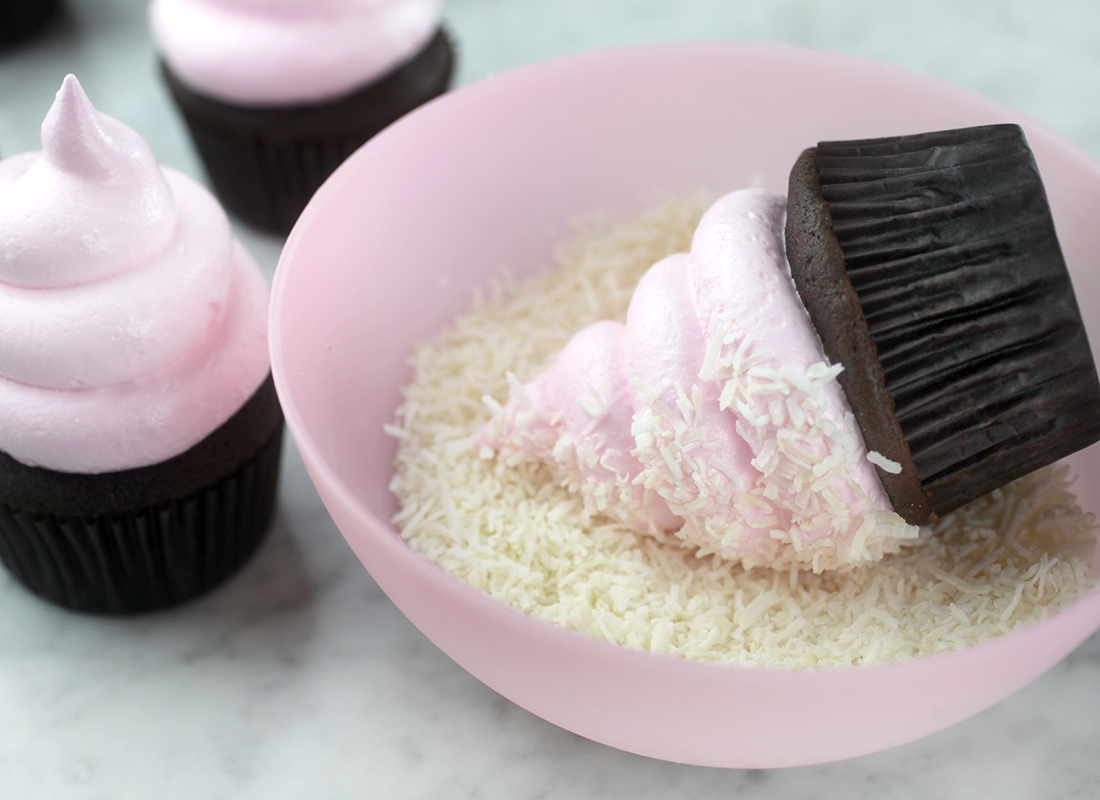 Then gently press sides and tops in unsweetened coconut.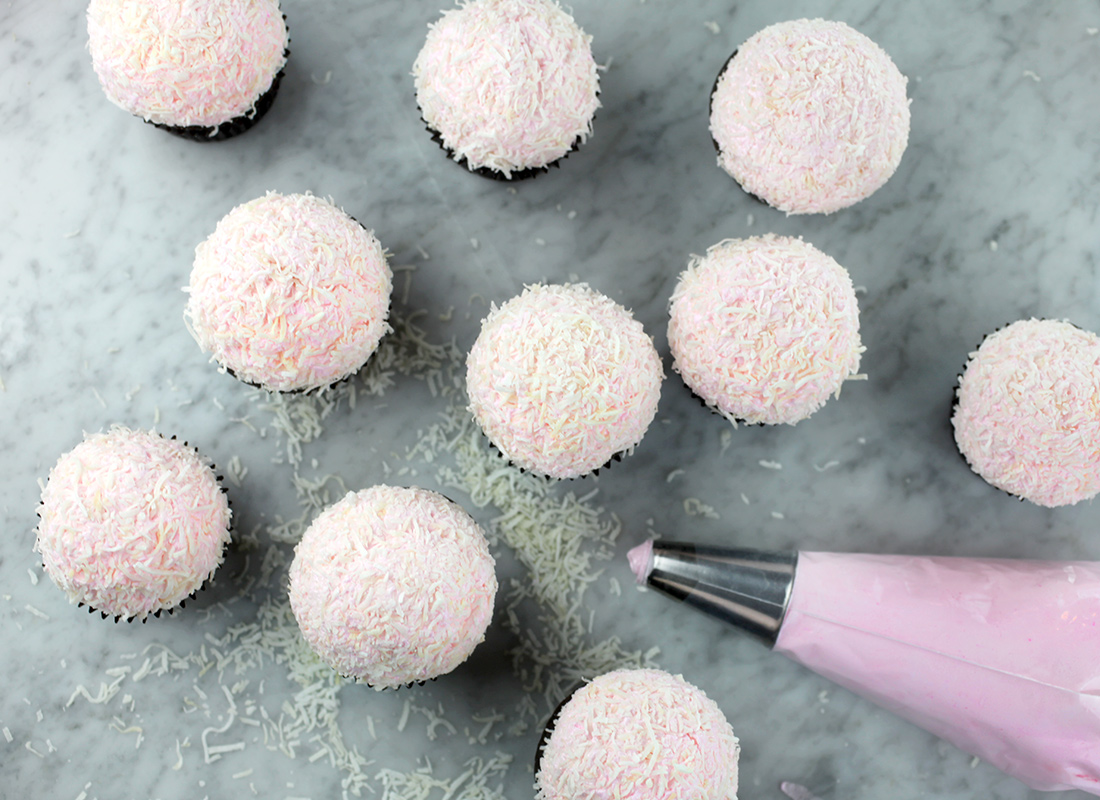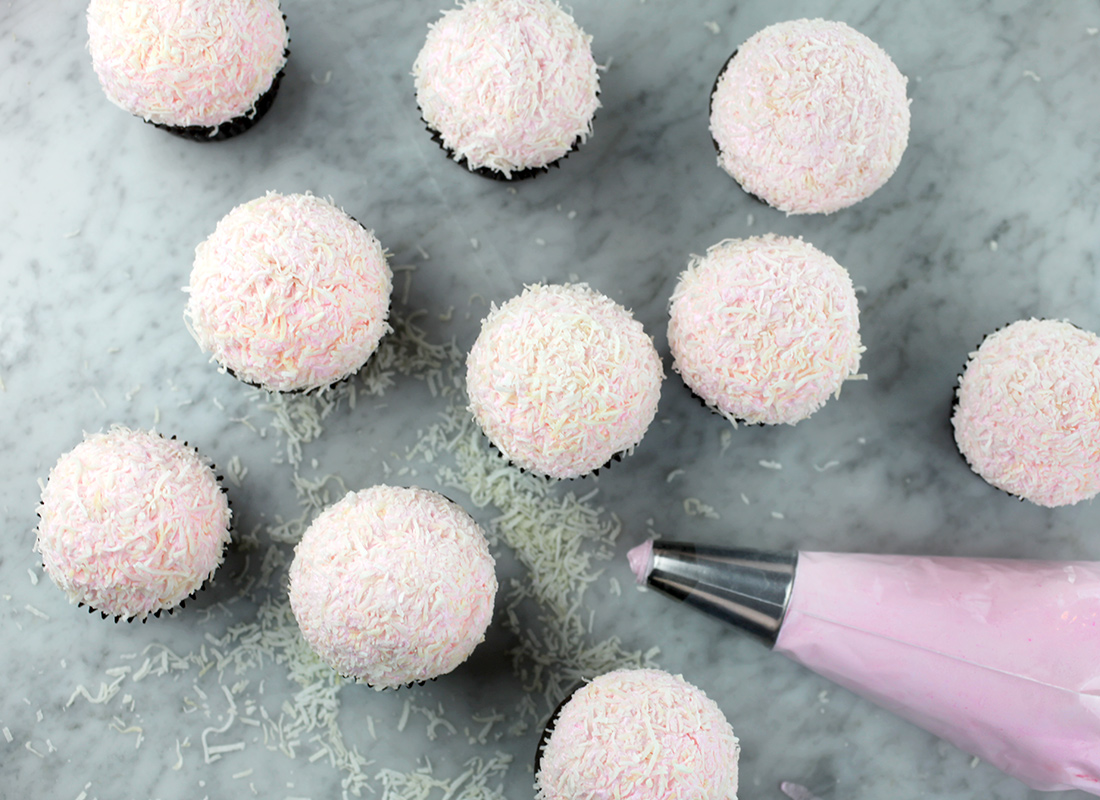 Once coated in coconut, you can use the palm of your hand to gently mold domed tops.
So cute!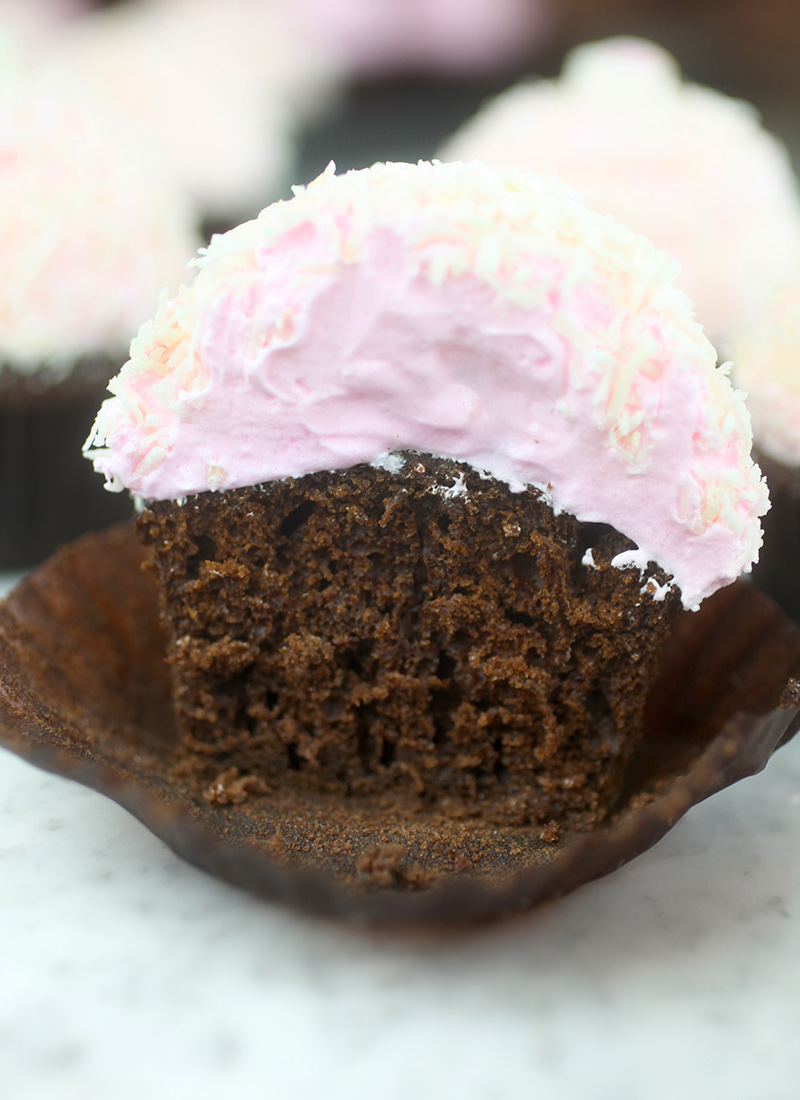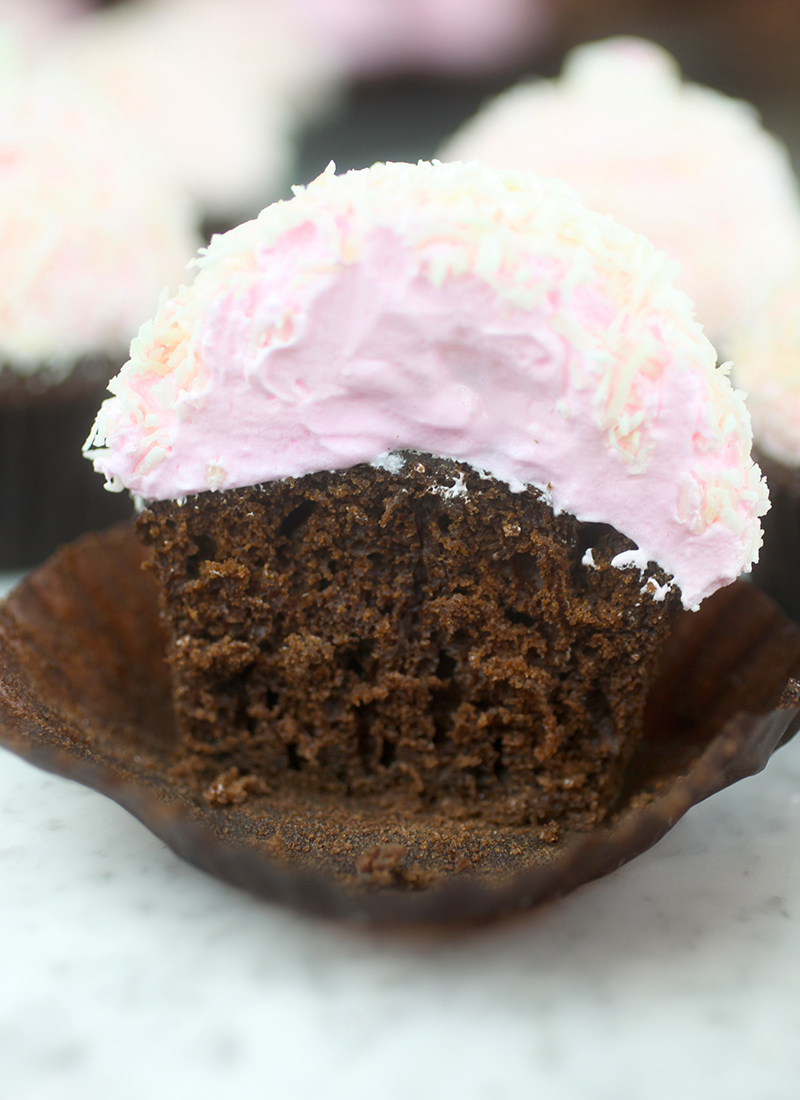 And so so good!
Here's the recipe: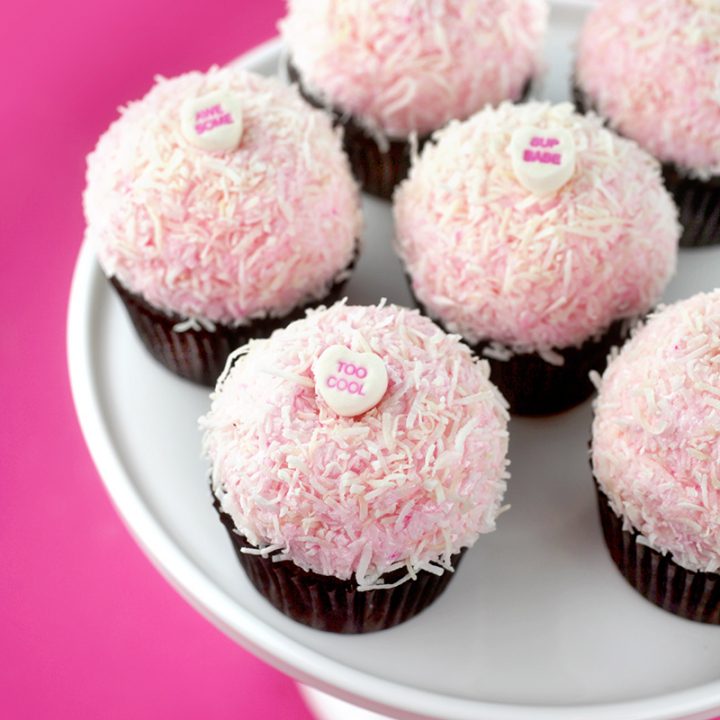 Yield: 18 cupcakes
Coconut Cloud Cupcakes
Prep Time 10 minutes

Cook Time 18 minutes

Additional Time 1 hour

Total Time 1 hour 28 minutes
Ingredients
Manuela's Chocolate Cupcakes
3/4 cup unsalted butter, at room temperature, cut into pieces
1-1/3 cup superfine sugar
4 large eggs, room temperature
2 cups, plus 1 tablespoon all purpose flour
3/4 cup unsweetened cocoa powder
3/4 teaspoon baking soda
1/4 teaspoon salt
1 cup hot strong coffee
1 cup heavy whipping cream, room temperature
2 teaspoons vanilla extract
Fluff Frosting
1 cup, plus 3 tablespoons superfine sugar
1/2 cup light corn syrup
1/3 cup, plus 1 tablespoon water
5/8 cup (150g) egg whites
1 teaspoon vanilla
pink icing color
unsweetened coconut
heart candies (optional)
Instructions
For cupcakes: Preheat oven to 350 degrees Fahrenheit and line cupcake pans with paper liners.
Sift flour, cocoa powder, baking soda and salt in a bowl twice and set aside.
In a bowl of a stand mixer, cream the butter and sugar together until light and fluffy, about six minutes.
Add the eggs, one at a time, mixing slowly after each addition, but not more than 30 seconds. Add vanilla when adding the last egg.
Slowly add half of the flour mixture to the butter mixture, then add the hot coffee, beating slowly until incorporated. Add the remaining flour mixture, followed by the heavy cream. Mix on medium until just combined, about a minute.
Scoop batter into baking cups so that each cup is about 3/4 full. Bake 16-18 minutes or until a toothpick inserted comes out clean. Remove from pans and let cool.
For fluff frosting: Combine 1 cup sugar, light corn syrup, and water in a small saucepan fitted with a candy thermometer. Stir until completely dissolved and let it heat over medium-low heat until temperature reaches 240 degrees F.
Add egg whites to stand mixer and mix on low speed; as soon as it begins to foam, add the three tablespoons of sugar, one at a time.
When syrup reaches 240 degrees F, slowly pour the sugar syrup into egg whites, aiming for the side of the bowl. When all syrup has been added, turn mixer to medium high speed and whisk until frosting becomes thick and glossy and holds a firm peak. The bowl will be slightly warm. Once frosting is ready, add vanilla and a couple of drops of food coloring. Mix until just combined.
To decorate: Fill decorator bag fitted with a large round tip with fluff frosting. Pipe swirls on top of cupcakes and then gently press sides and top into a bowl filled with unsweetened coconut. Use palm of your hand to help shape round tops if needed. Top with Valentine's Day candy hearts if desired.
Serve cupcakes the same day.
Notes
Adapted from Love, Manela, The Baking Book, 2016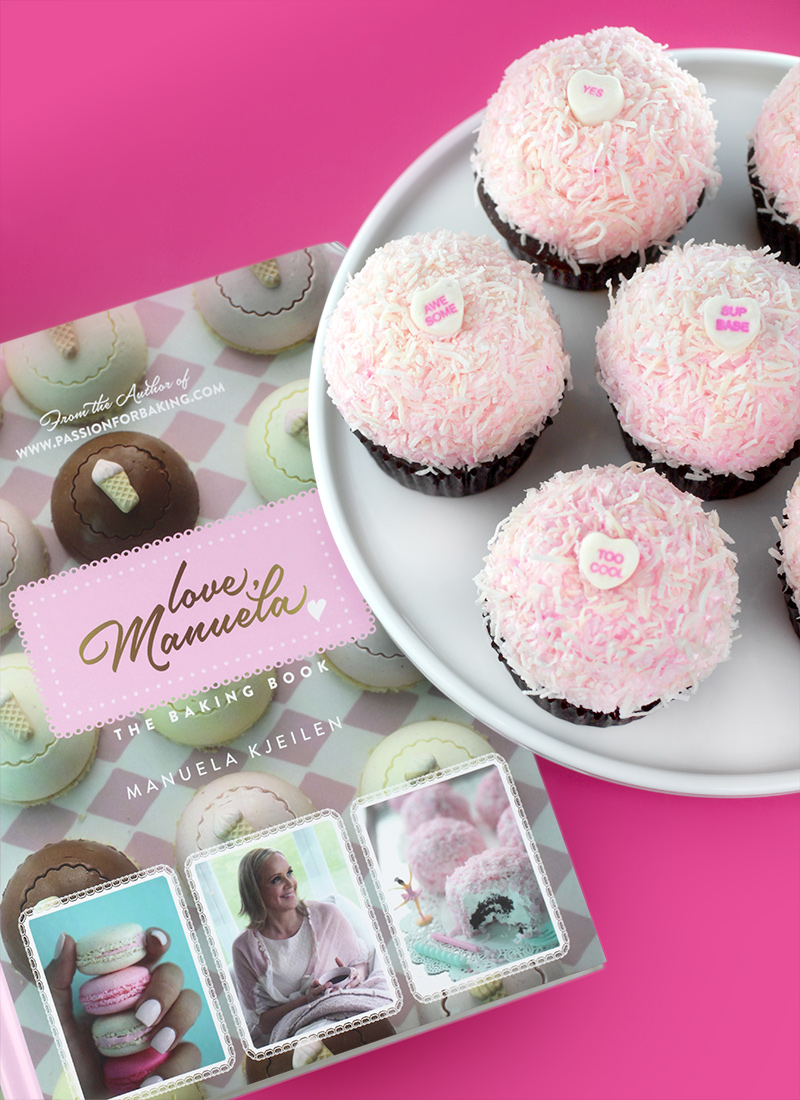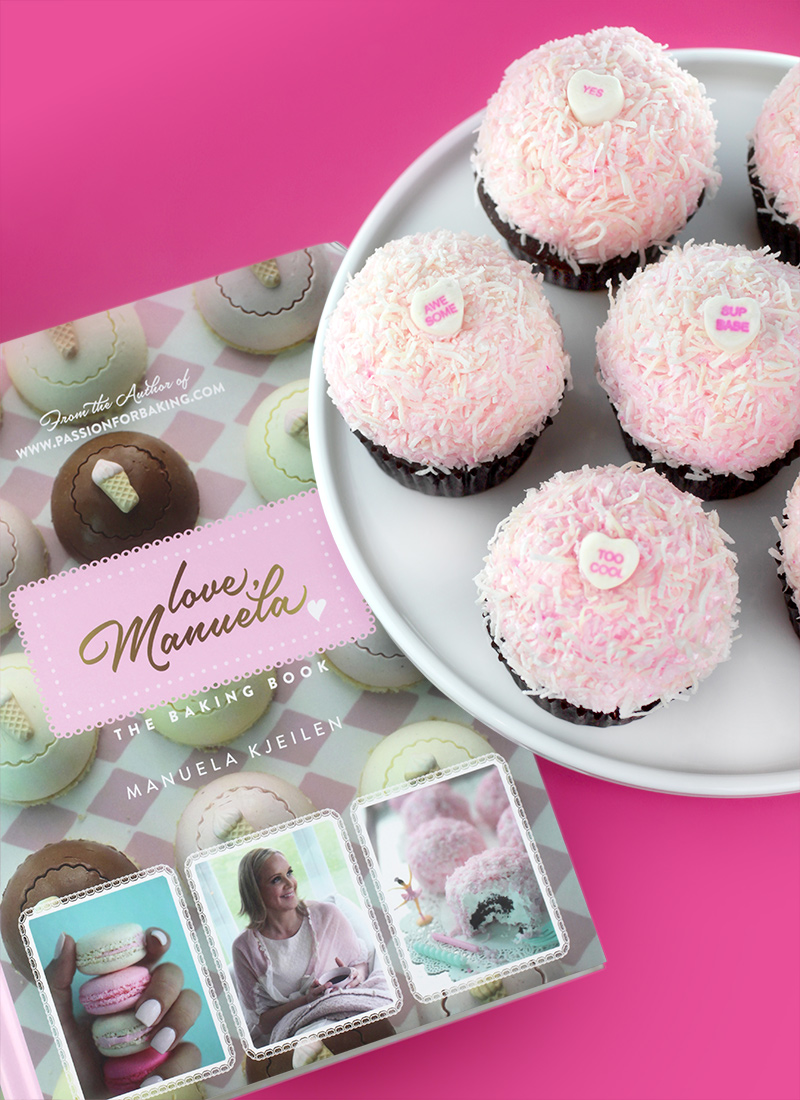 Enjoy!!! Plus, take a peek at some of the pics below to visually sample some of the sweets in Manuela's beautiful book.
Love, Manuela – The Baking Book