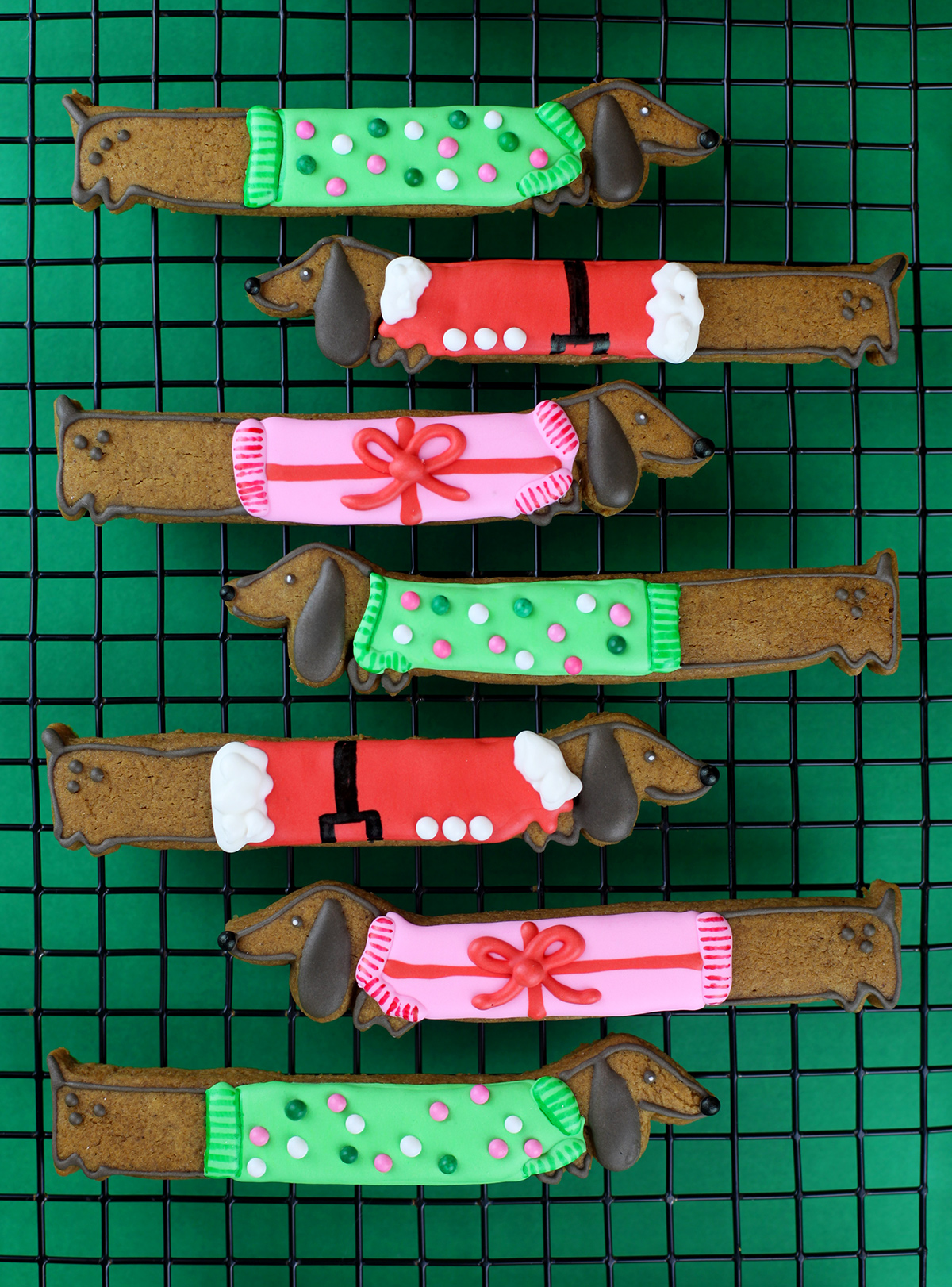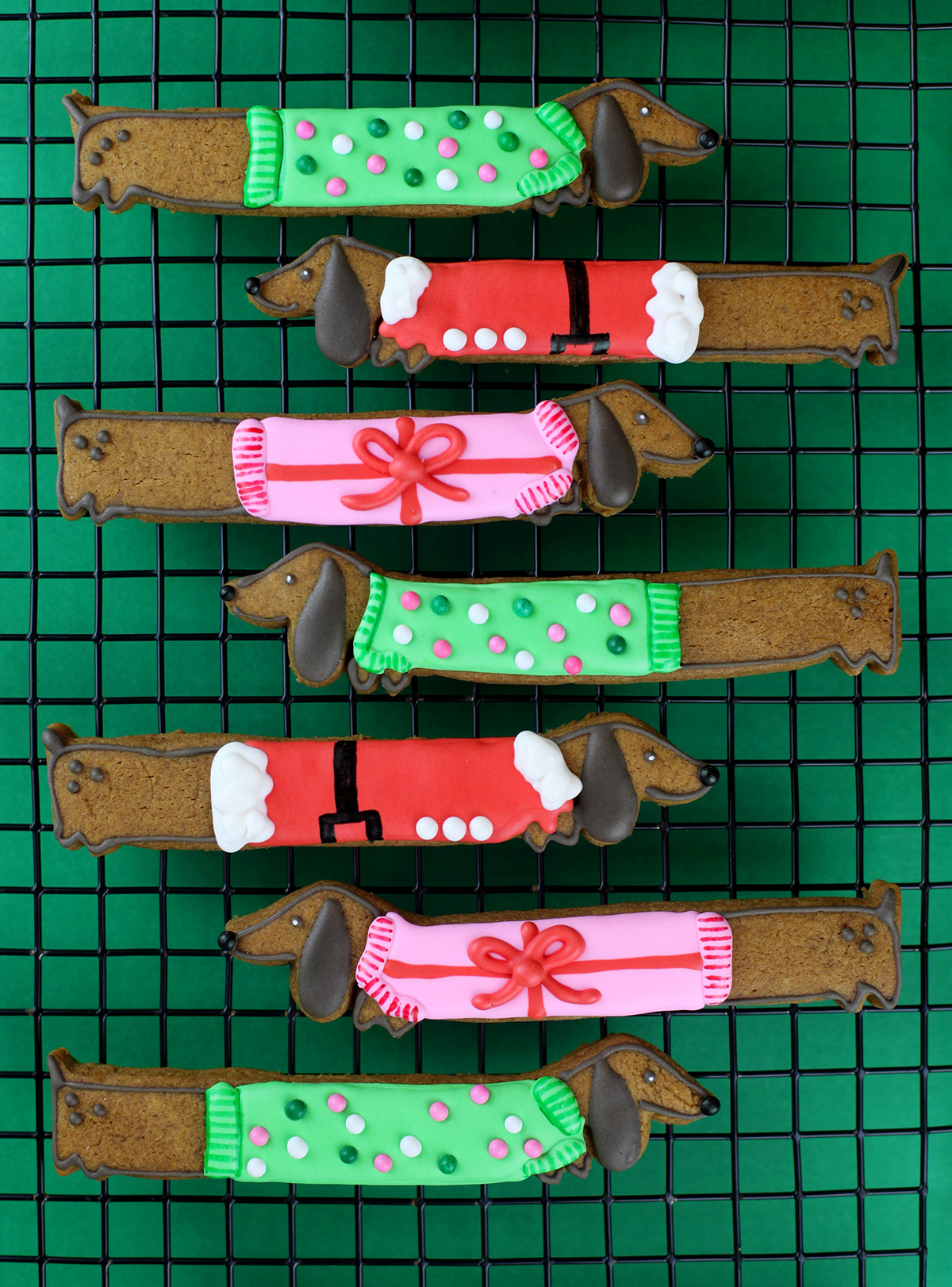 Hot diggity dog! It's almost Christmas. And, we're in the home stretch. Are you ready?! I'm ready early for a change and it feels good! So good that I made these sweet sweater wearing dachshund gingerbread cookies for you guys.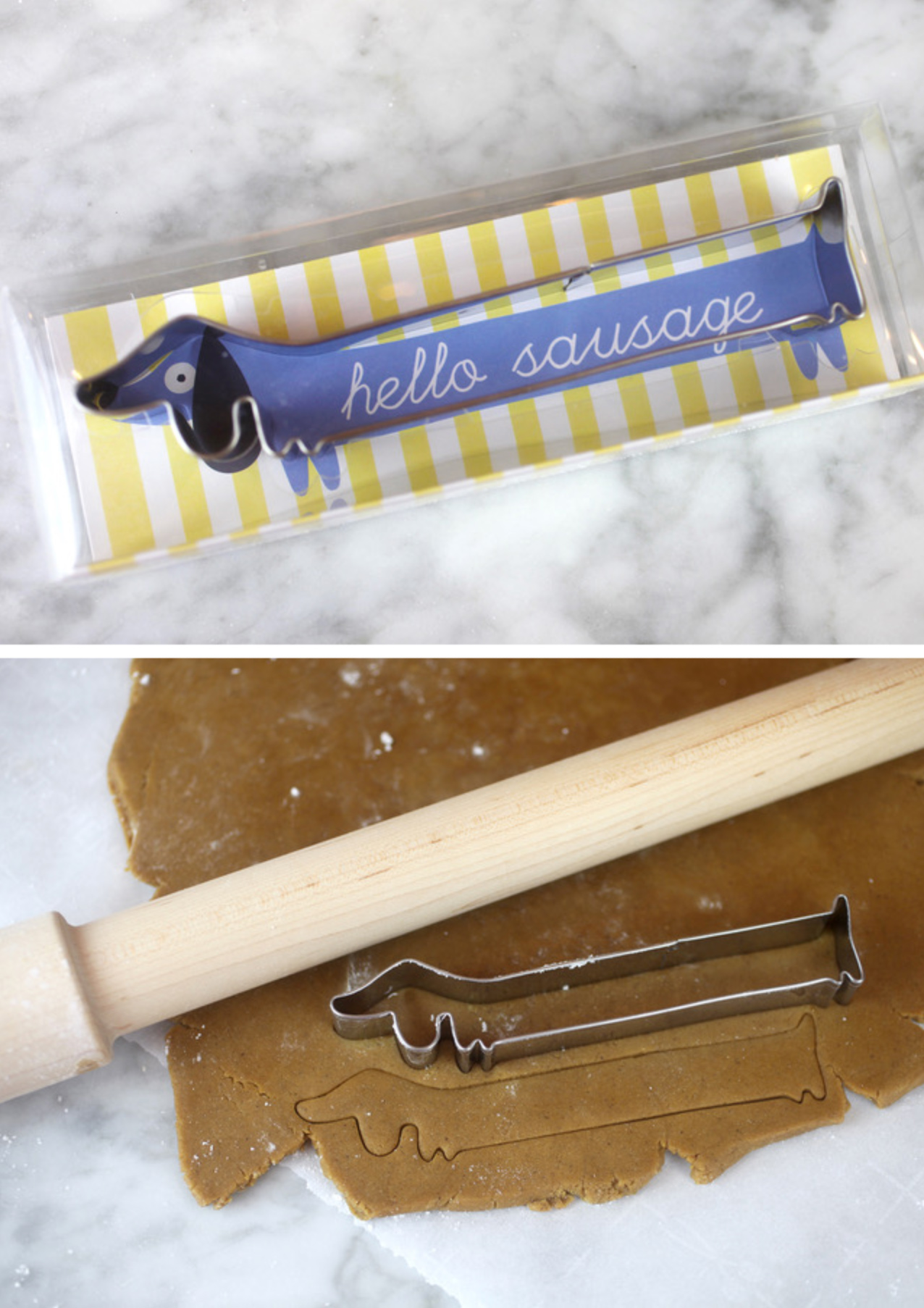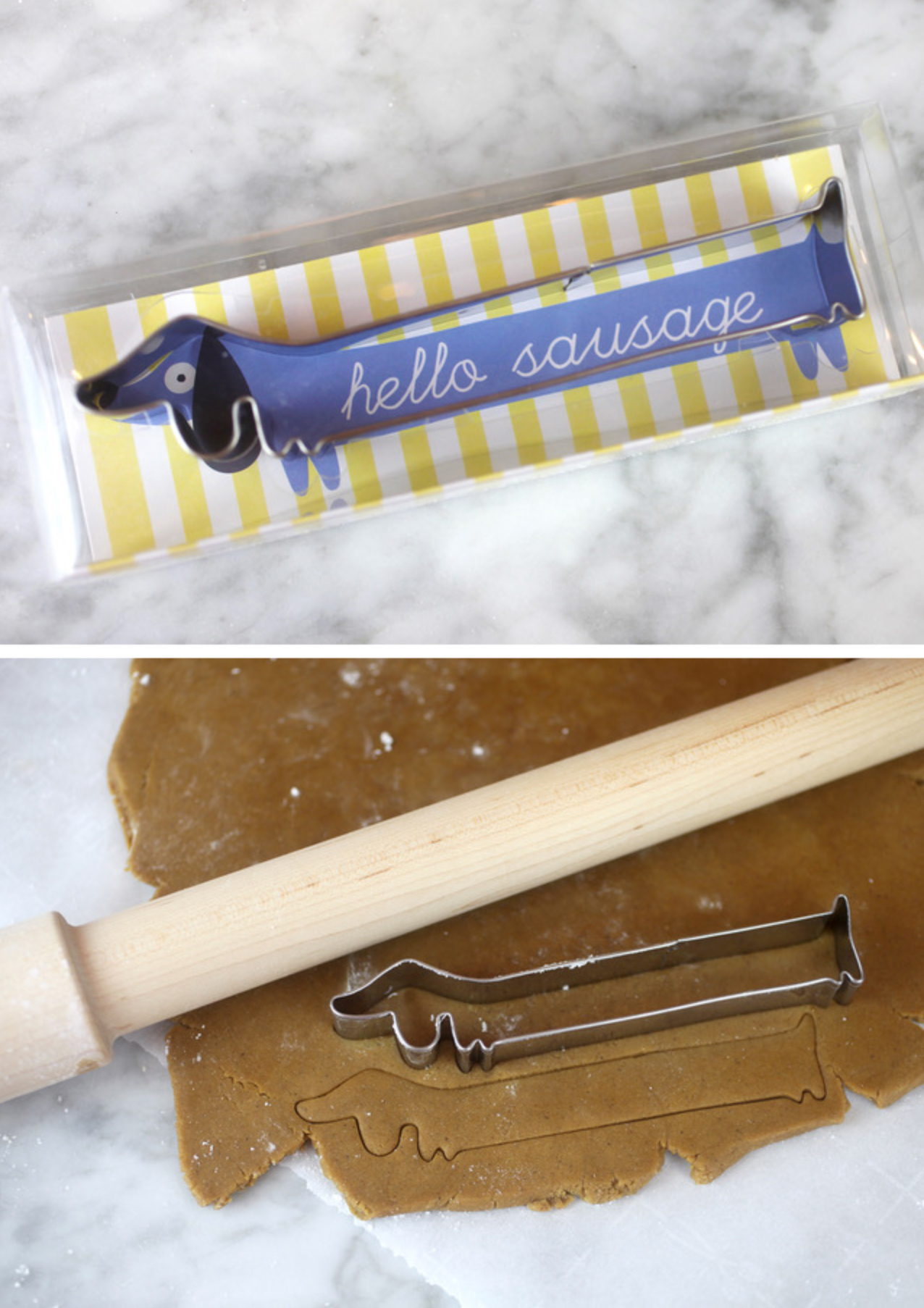 The sausage dog cookie cutter is from Meri Meri. I love how long he is. Like extra long just for fun. I bought him a few weeks ago after I saw some cute Christmas stickers at Target and I knew right away I needed to turn them into cookies.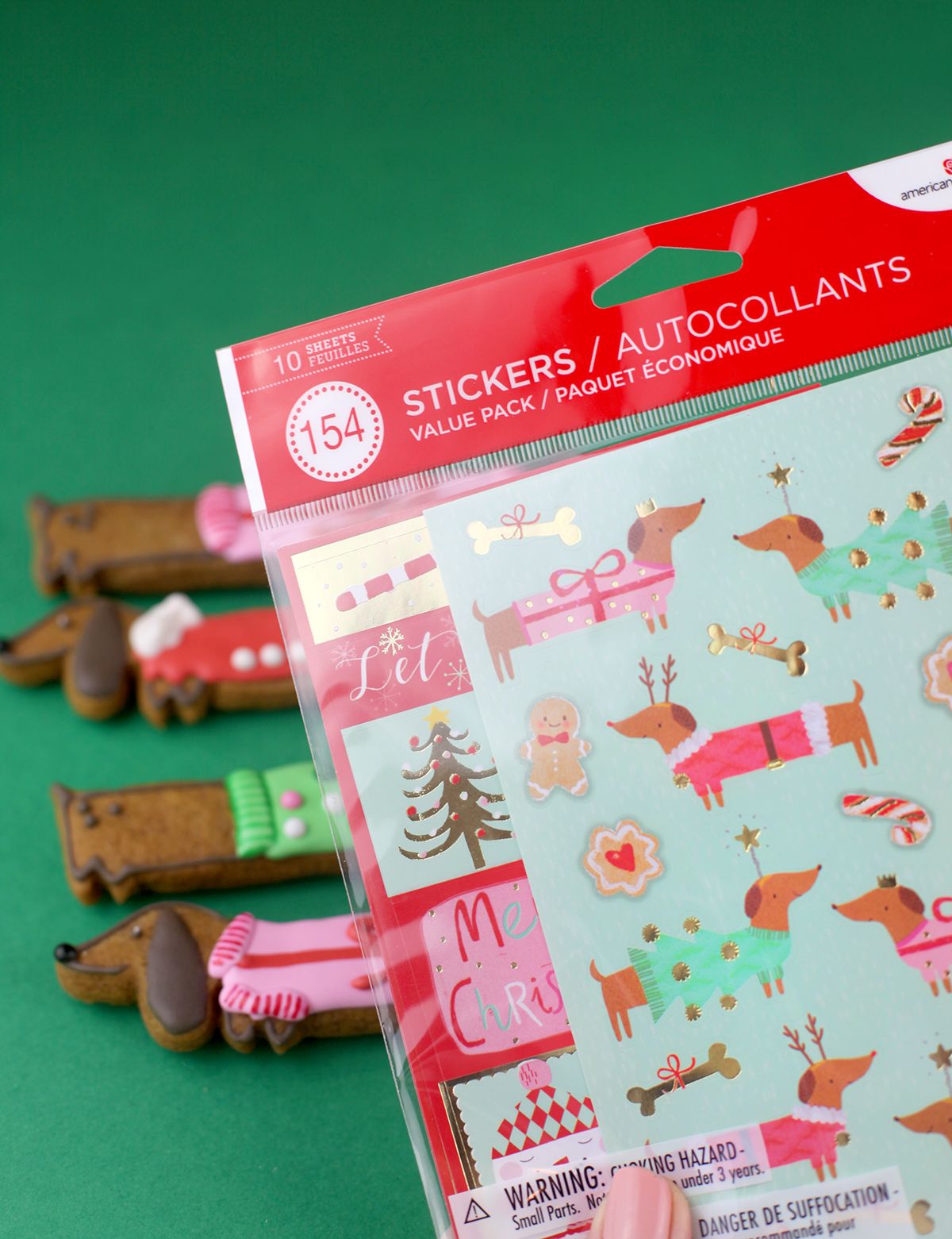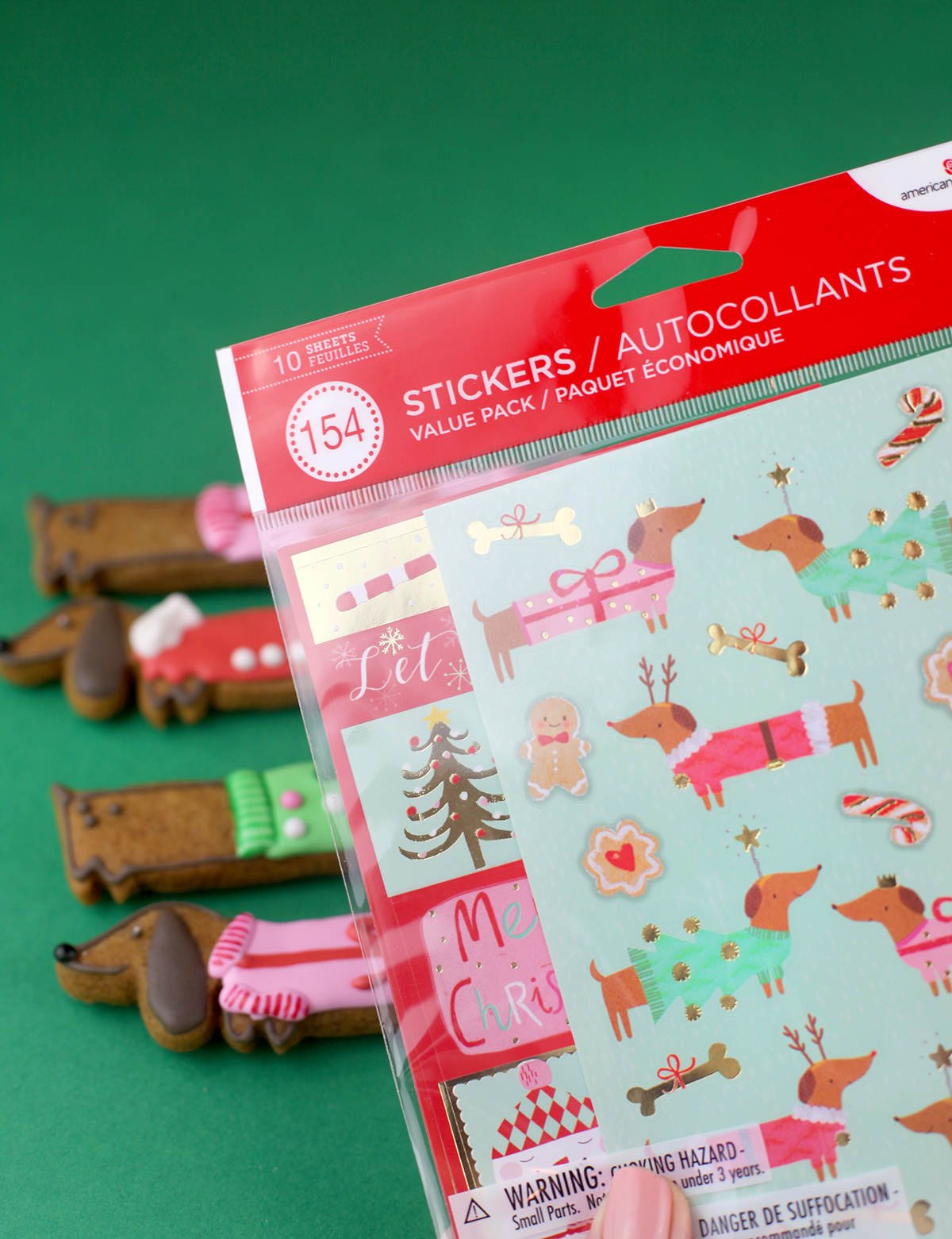 See what I mean?! These were begging to be cookies. Luckily I had already been stalking that Meri Meri cookie cutter.
By the way, if you are looking for inspiration – stickers, greeting cards, baby clothes are great. They usually have simplified designs that you can interpret into cookies, cupcakes, cake pops and more.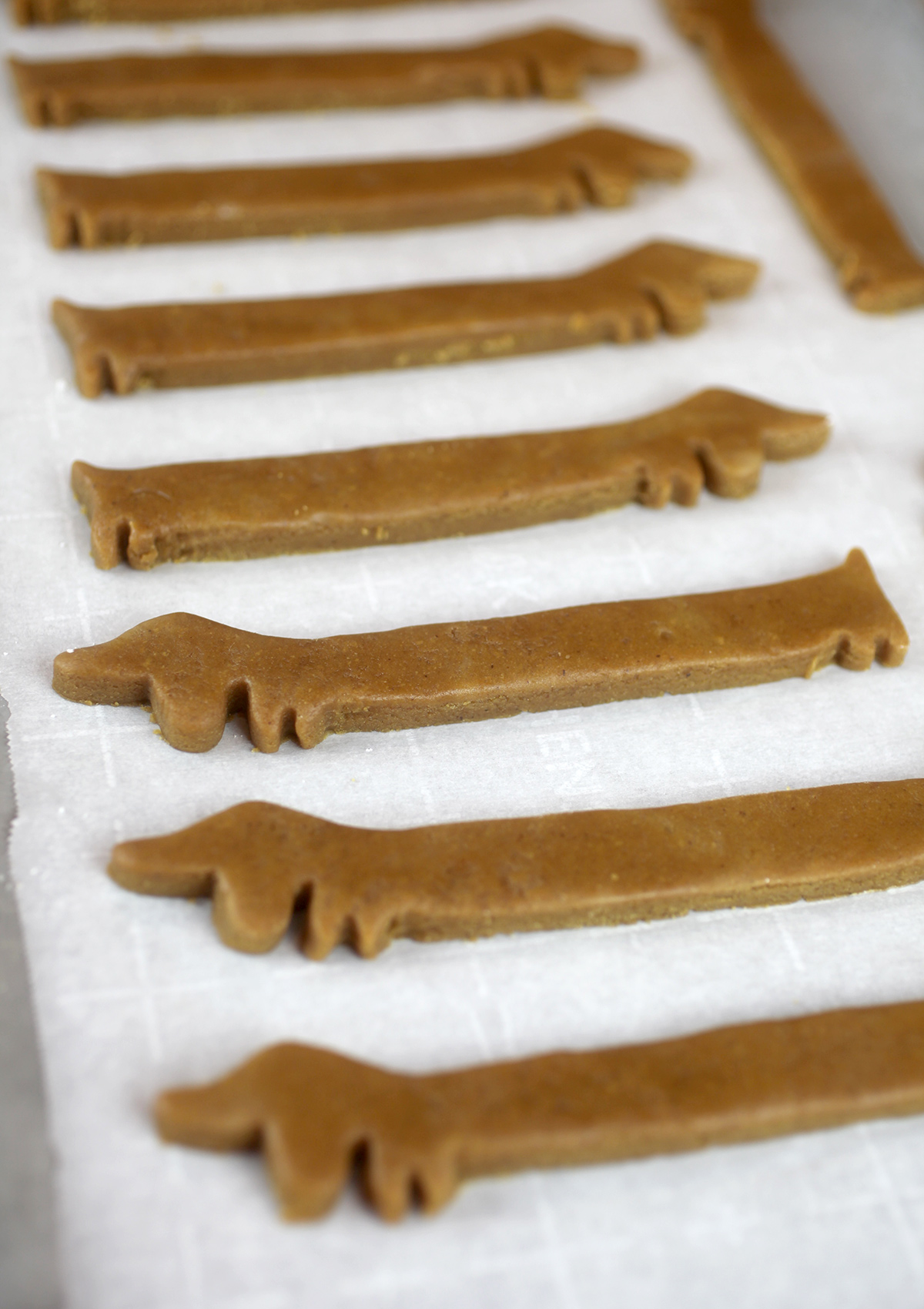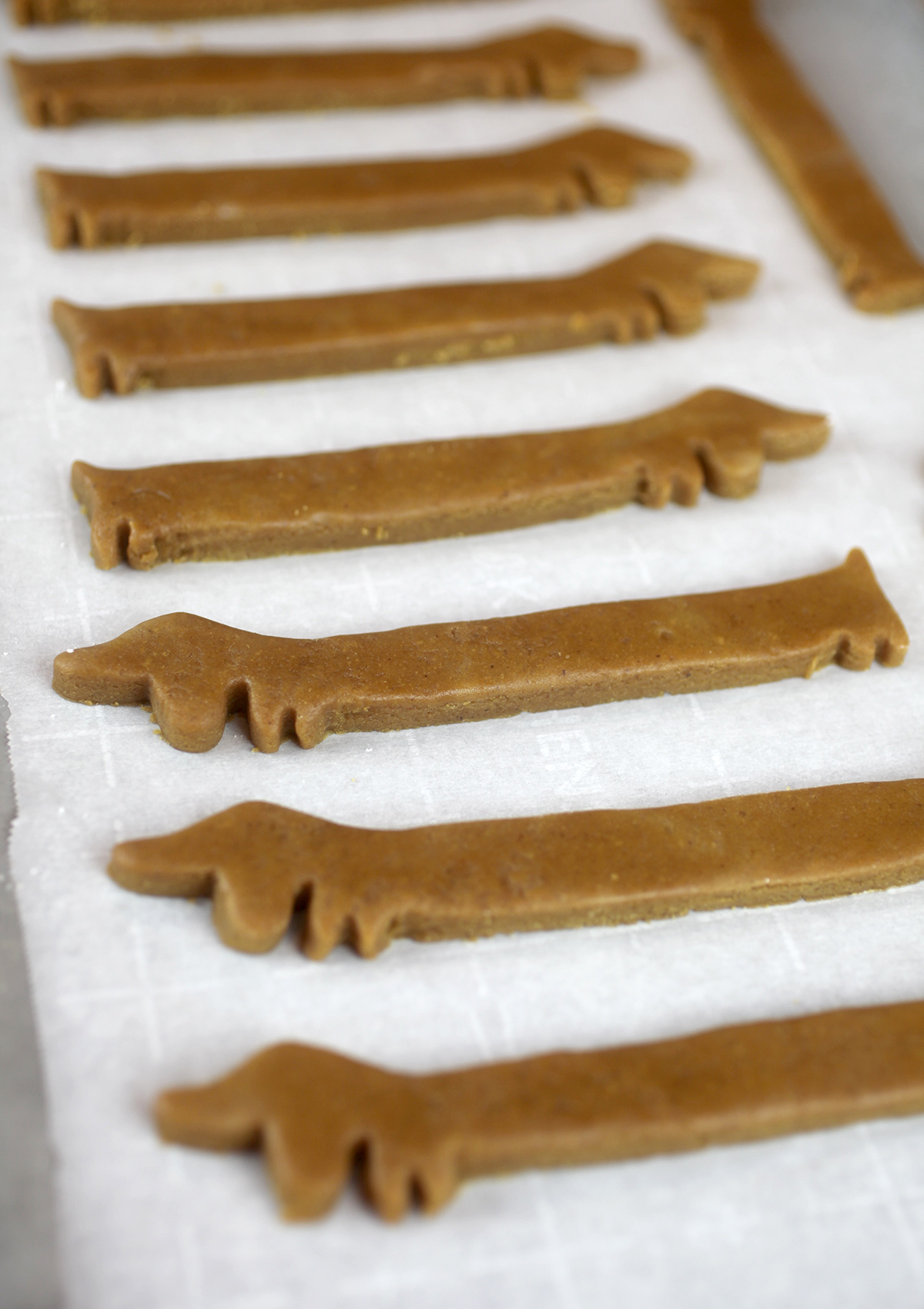 I used this gingerbread recipe for the cookies and royal icing. The flavor is perfect for the holidays and the color makes a great base for doggies.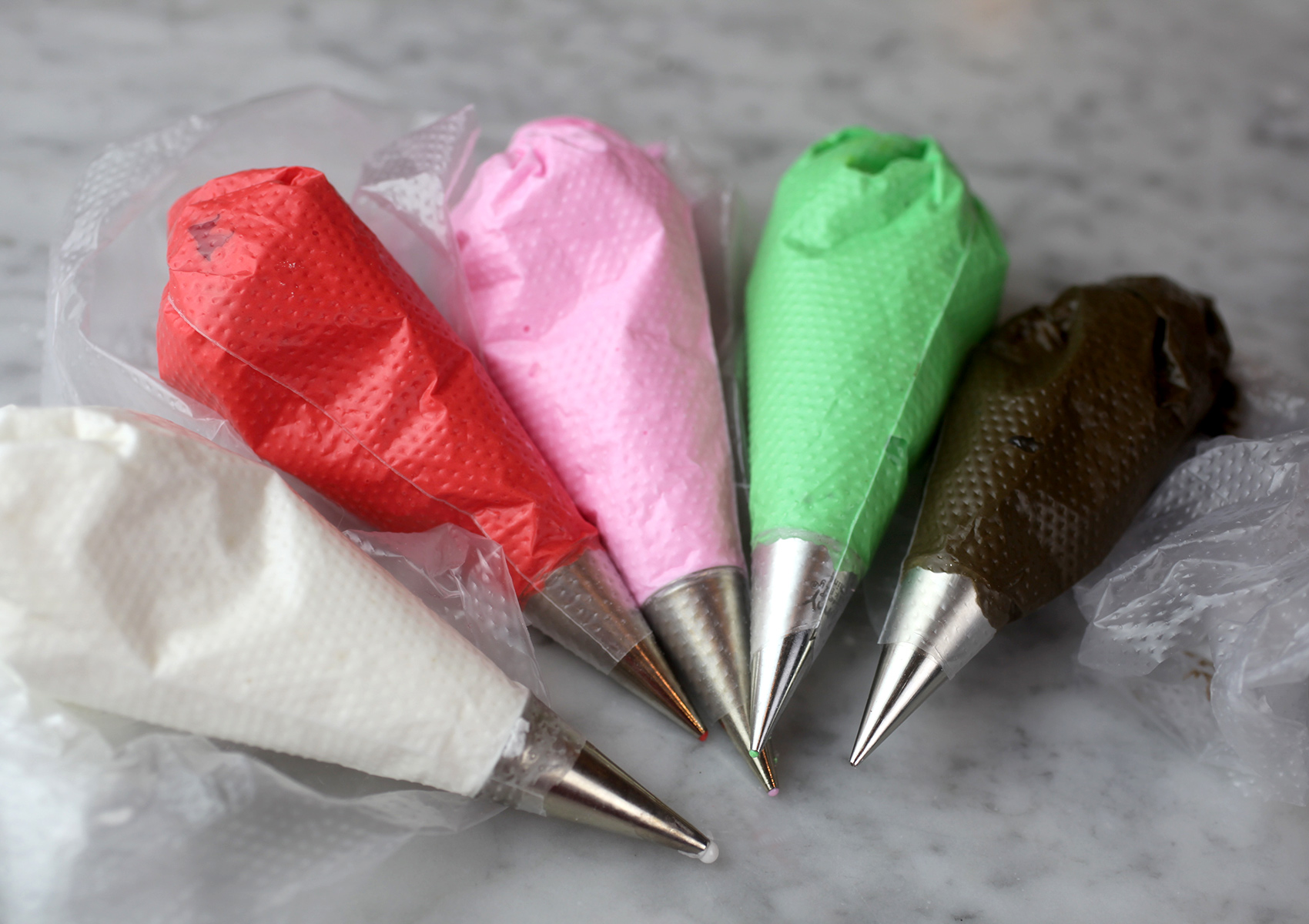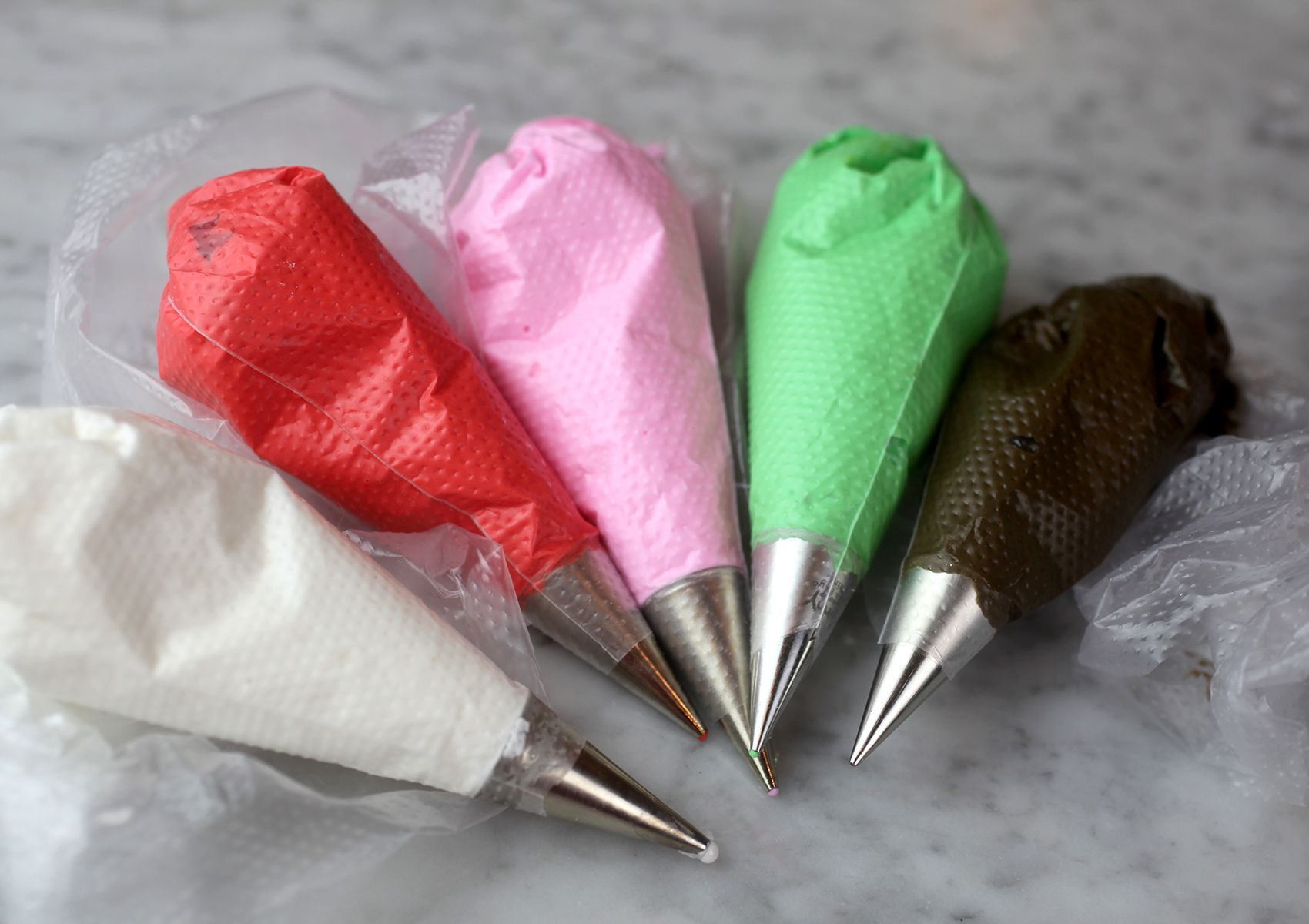 Speaking of color, I tinted royal icing into these five basic colors to use for the three different designs in this post.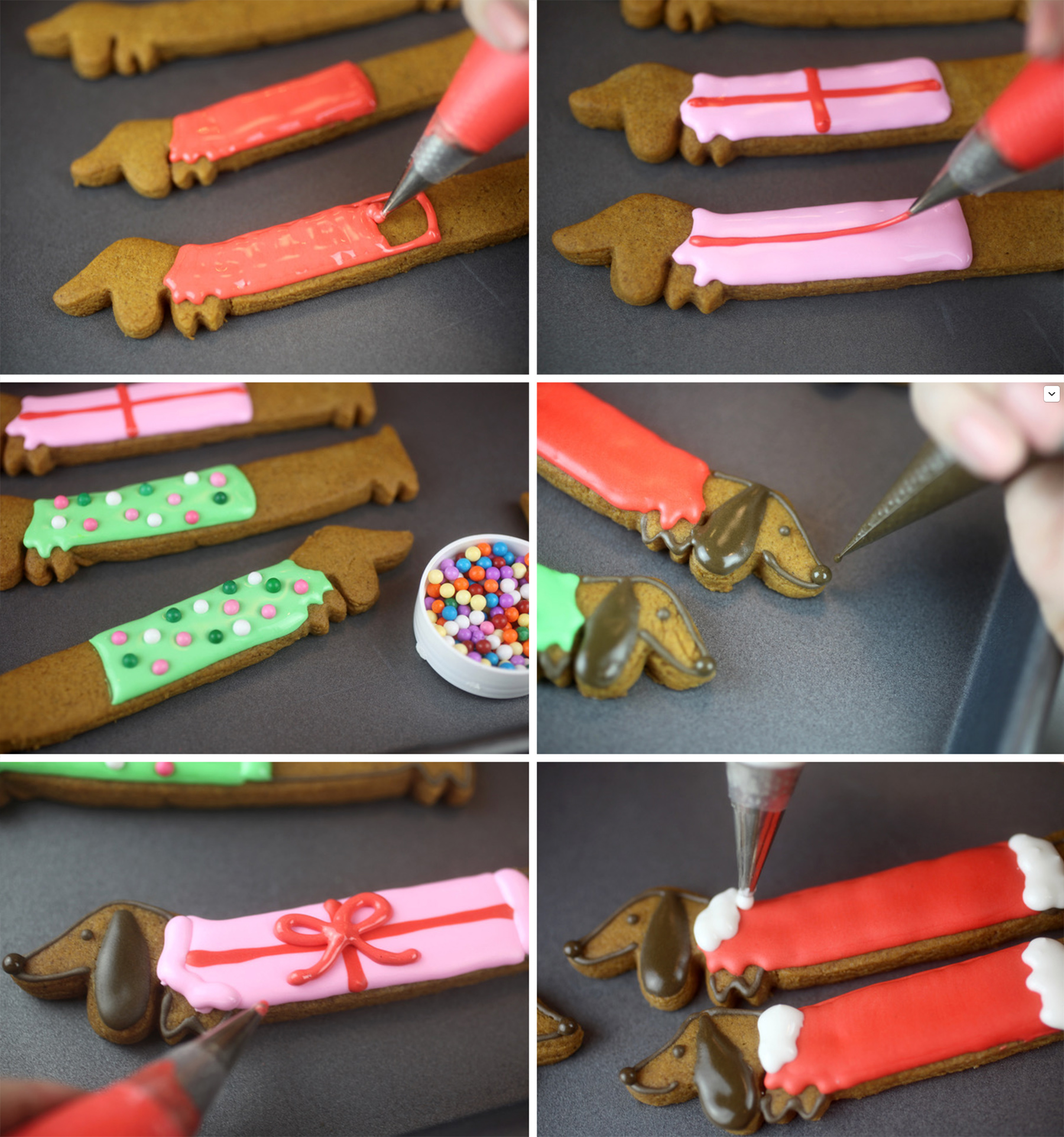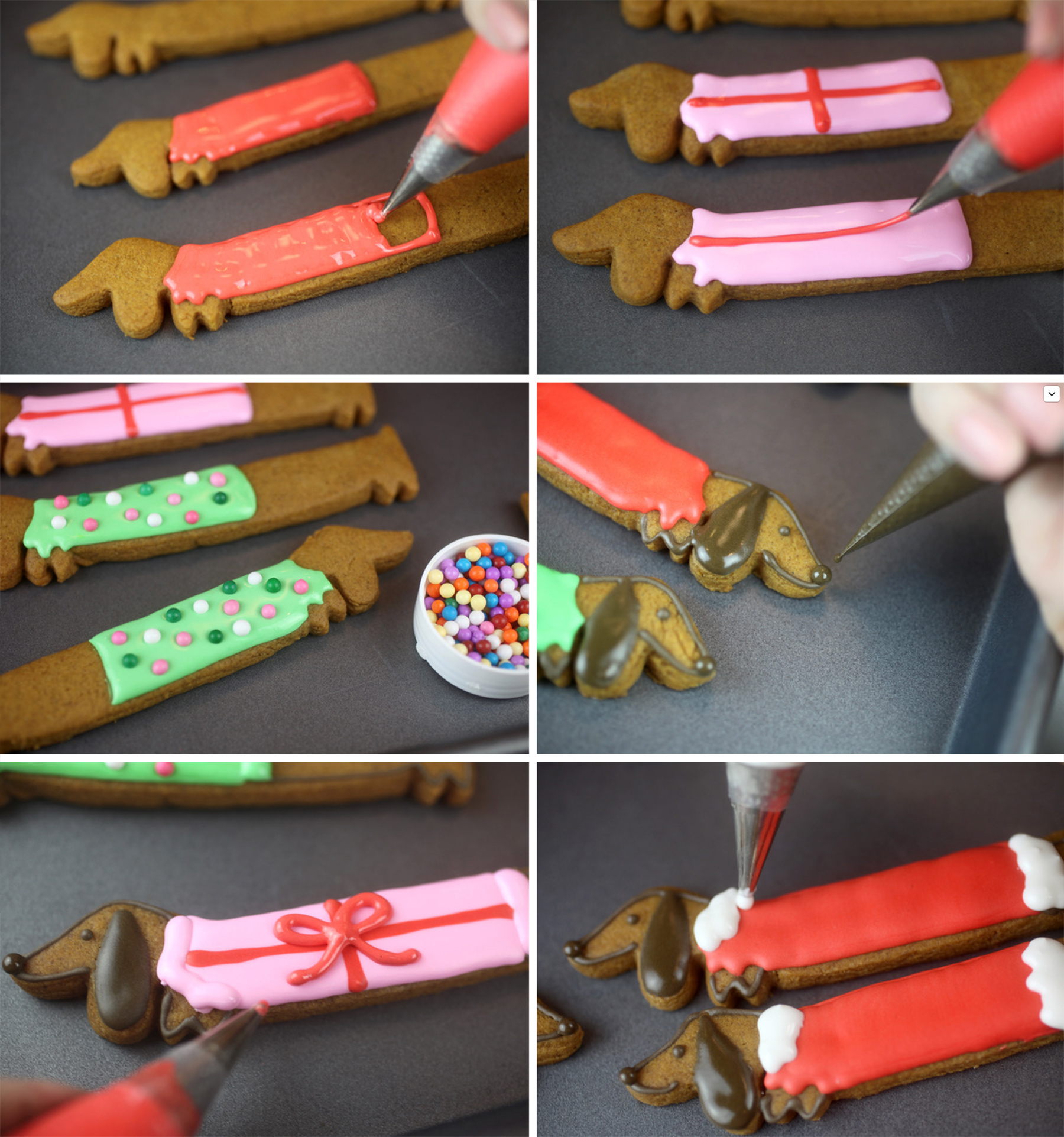 To decorate:
Pipe red sweaters on for the Santa suit base and let dry.
Pipe pink sweaters for the presents. Then immediately pipe two thin lines of red icing on the pink for ribbons and let dry.
Pipe green sweaters and while still wet, carefully place colorful sugar pearls on top for ornaments and let dry.
Now go ahead and outline the dog shape with brown icing. Don't forget the eyes and tail. Then fill in his floppy ear and pipe a nice round dot on for his nose.
When the sweater bases are dry, you can pipe on collars and cuffs, a nice big red bow on the pink and white fluff and buttons on the red.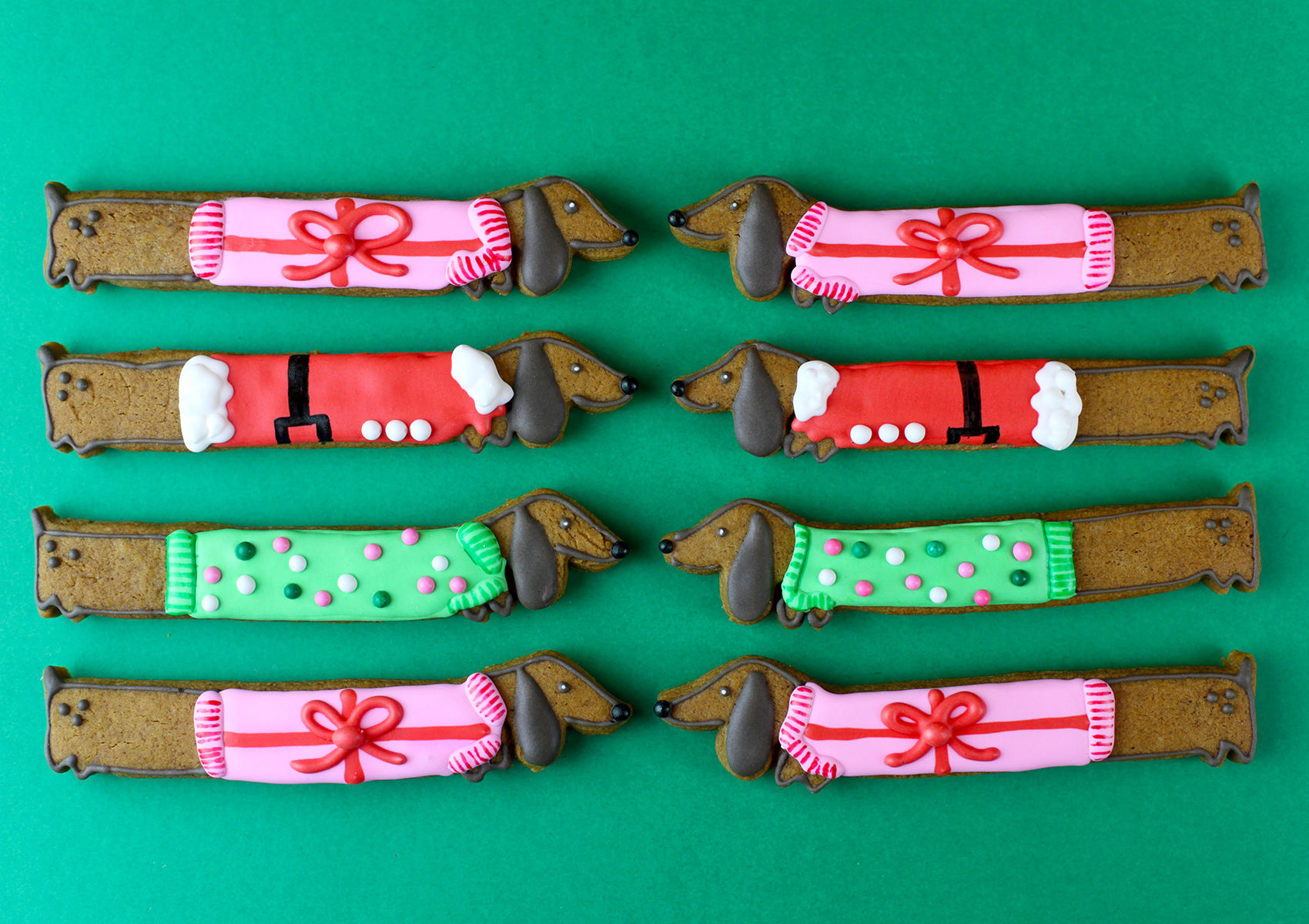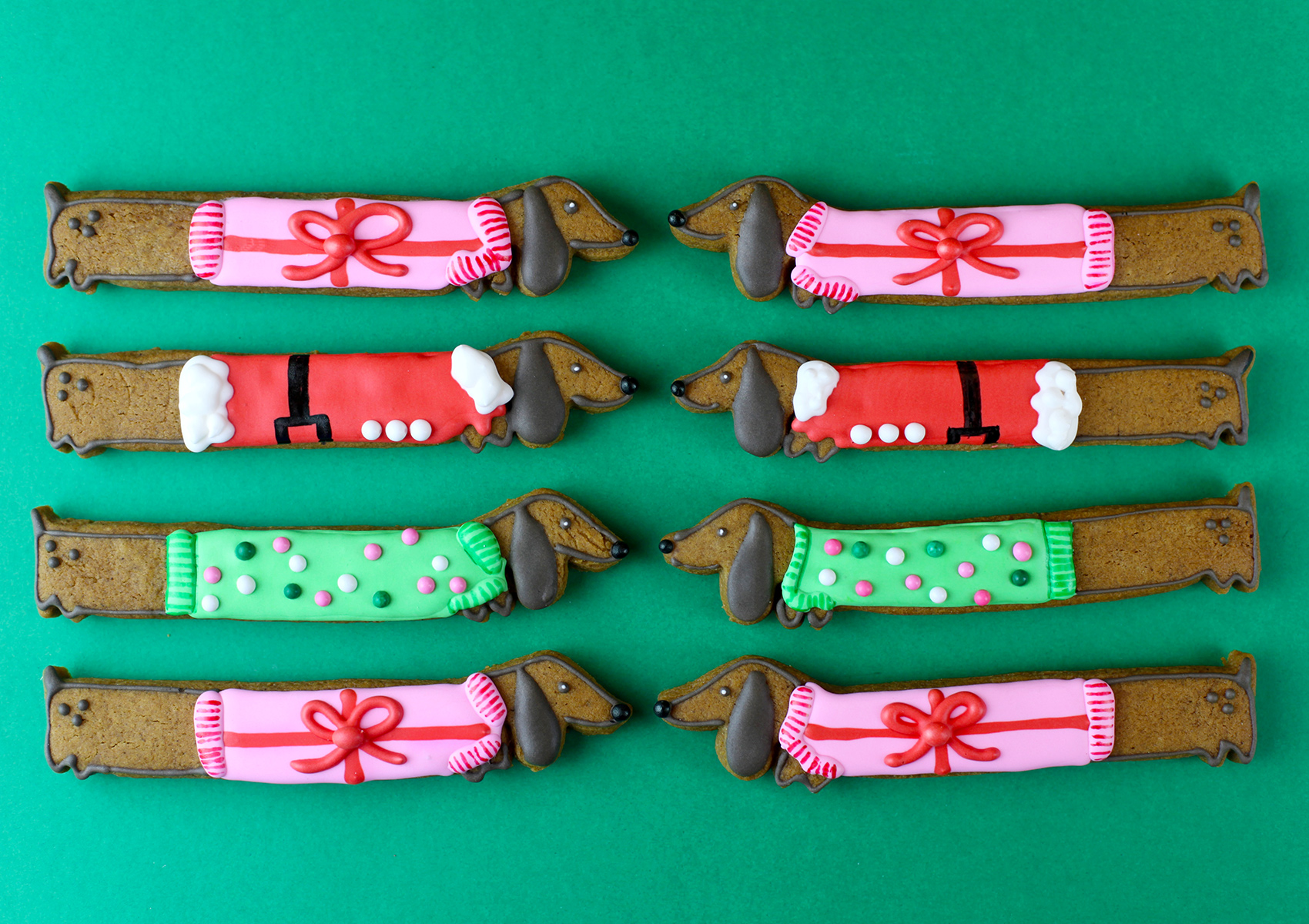 Woof! Looking good. The final touches are made with Americolor edible ink writing pens.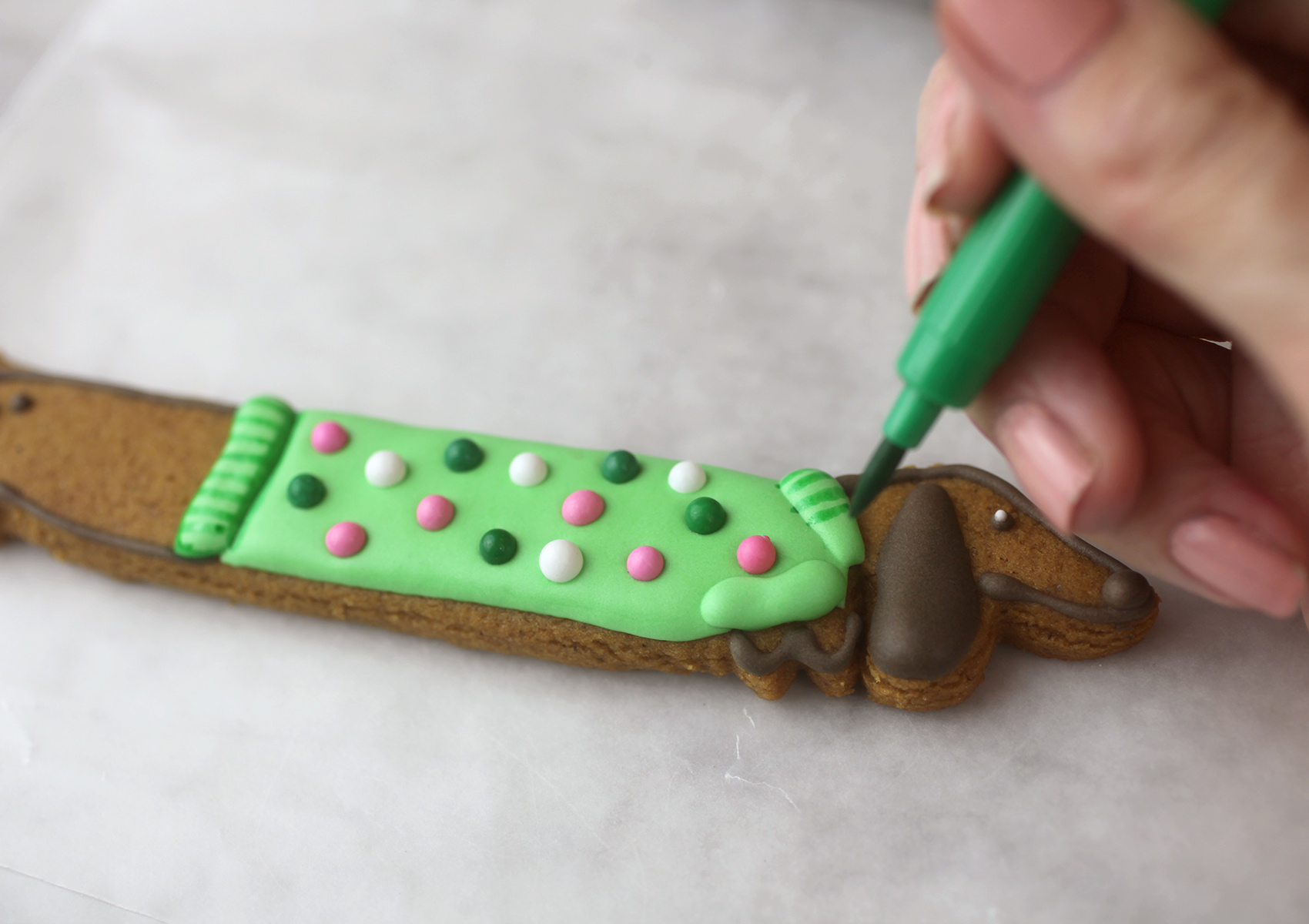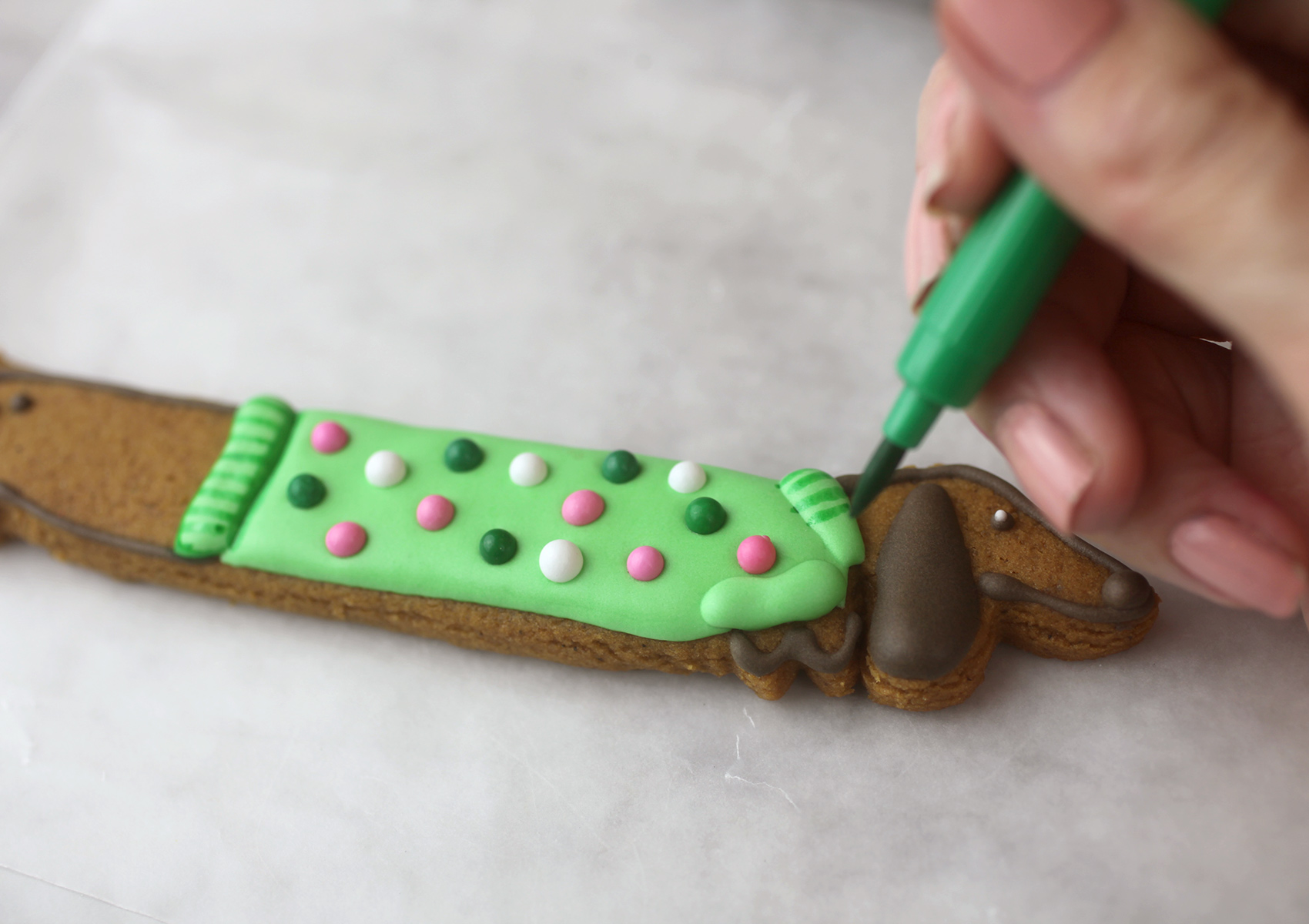 Draw lines on the collars and waistbands.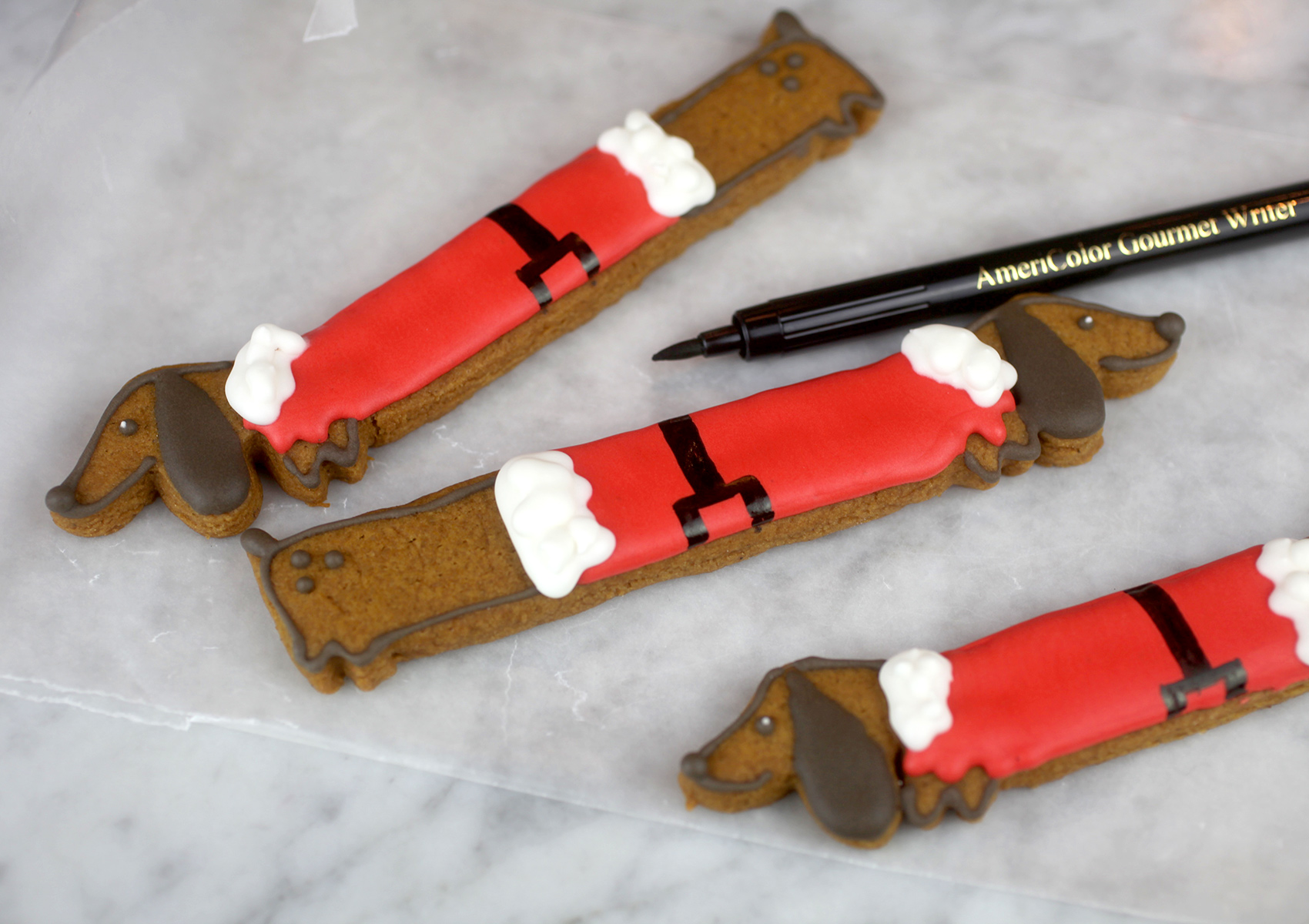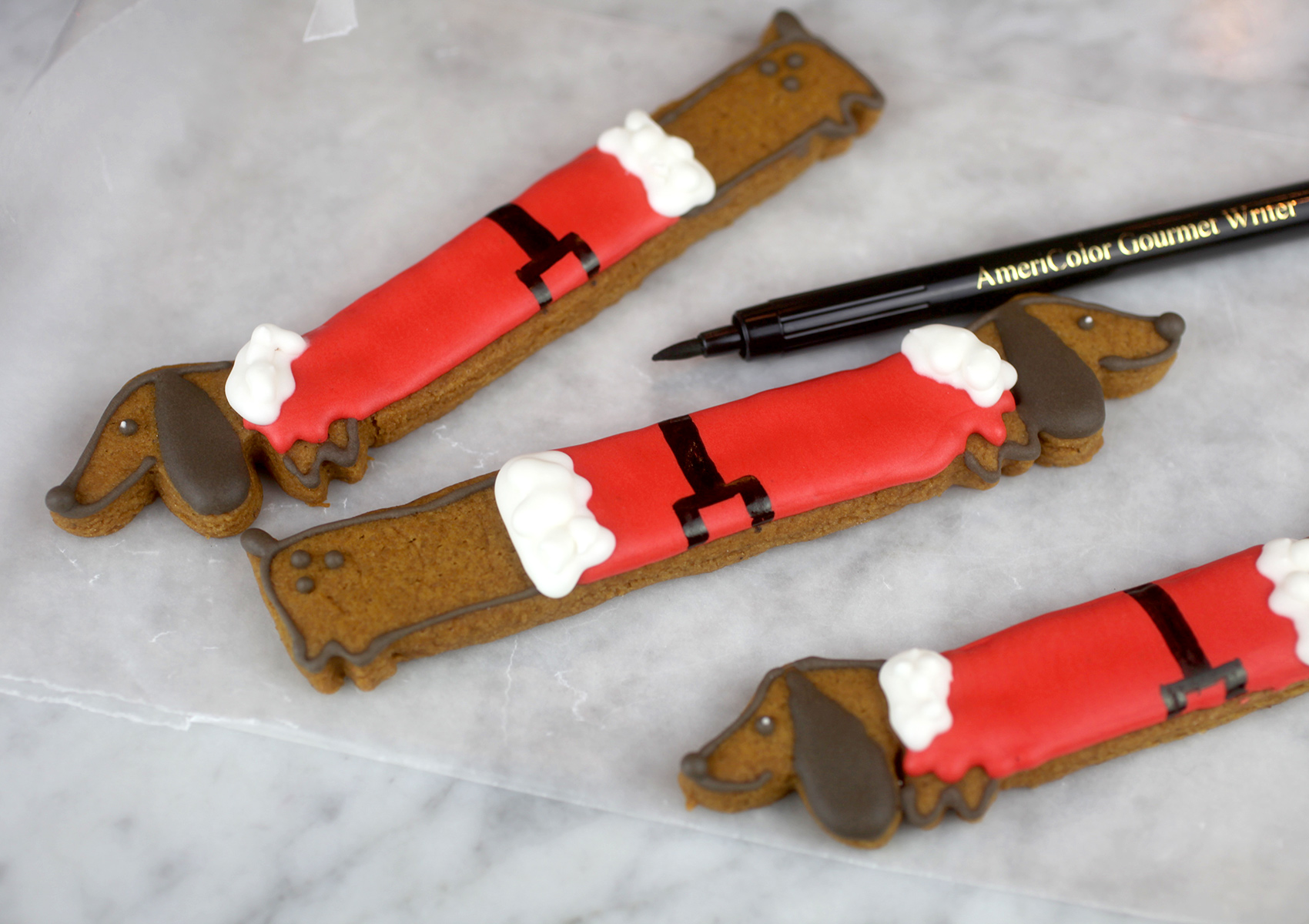 And black belts for Santa "Paws."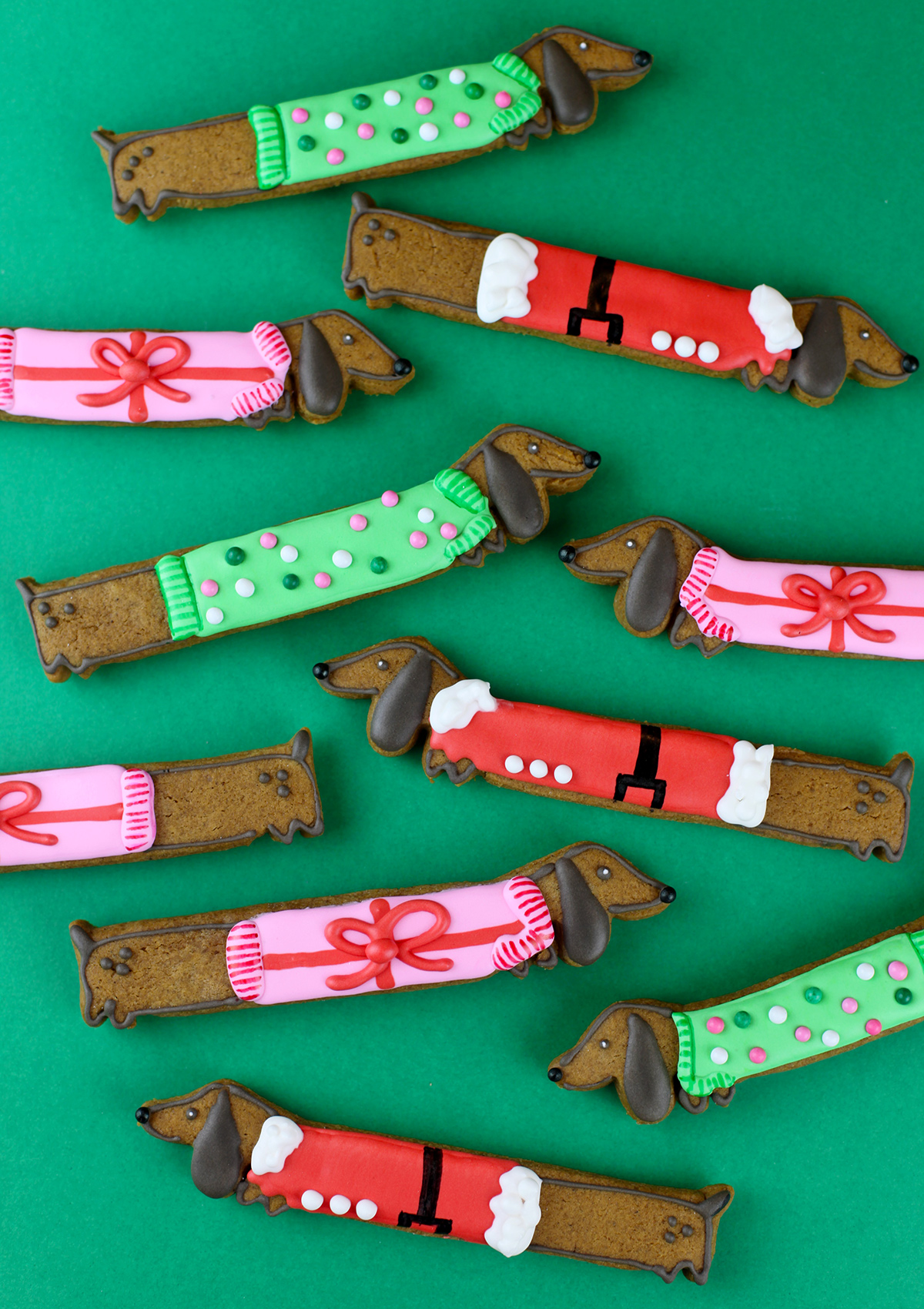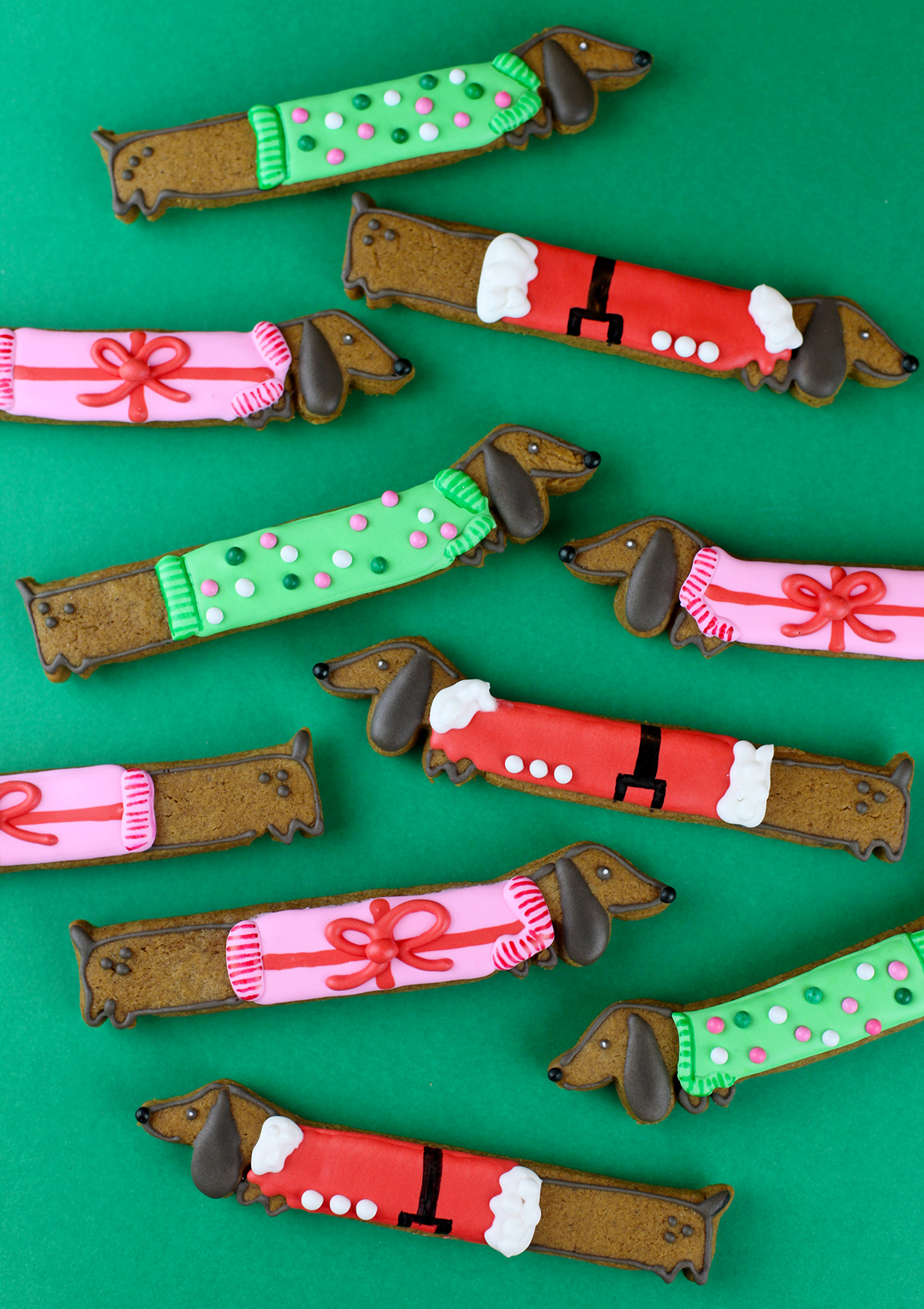 I also went back over all the noses with the black pen so they would stand out a little more.
You can also dot the eyes using a toothpick dipped in royal icing if you like.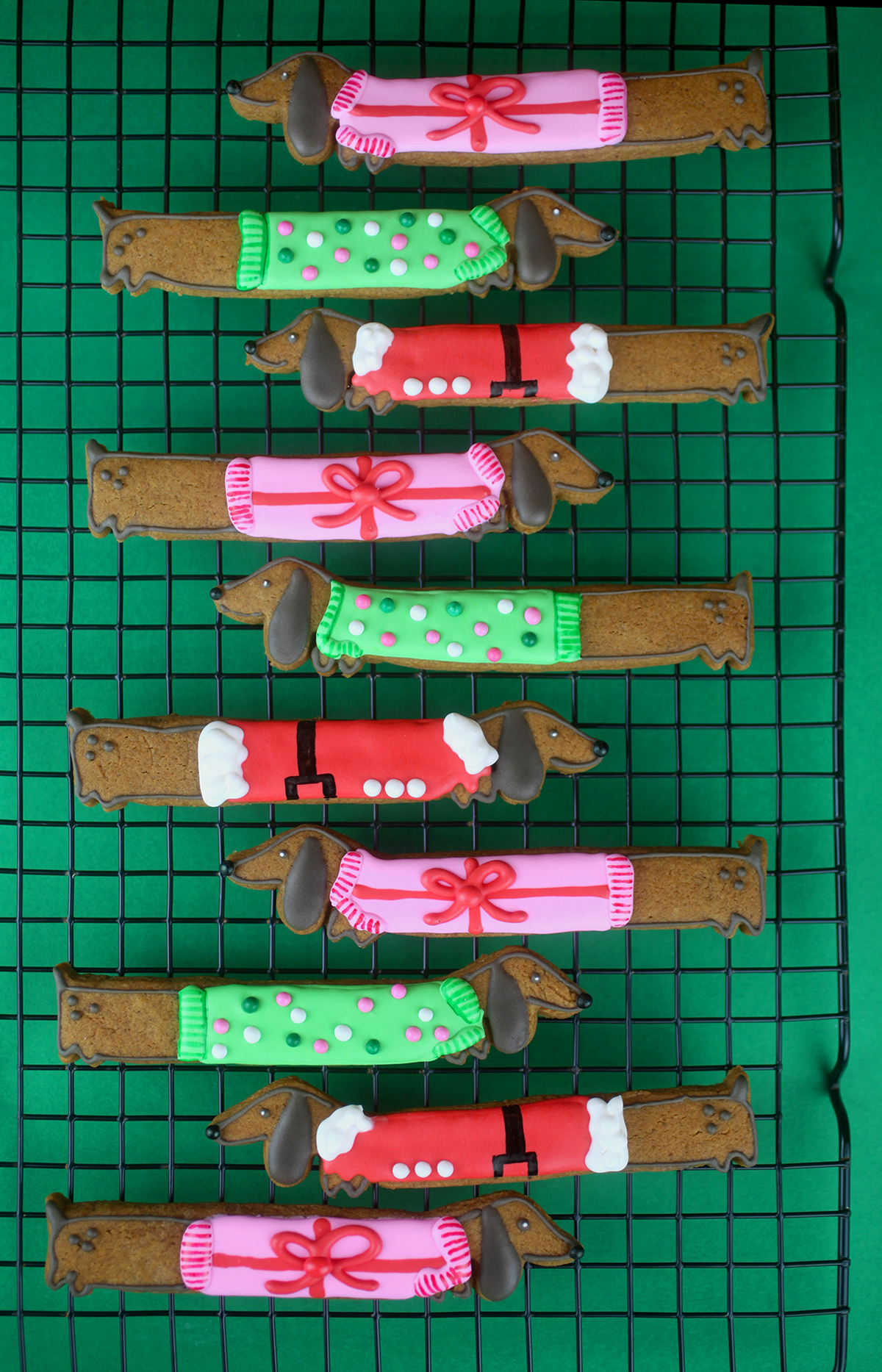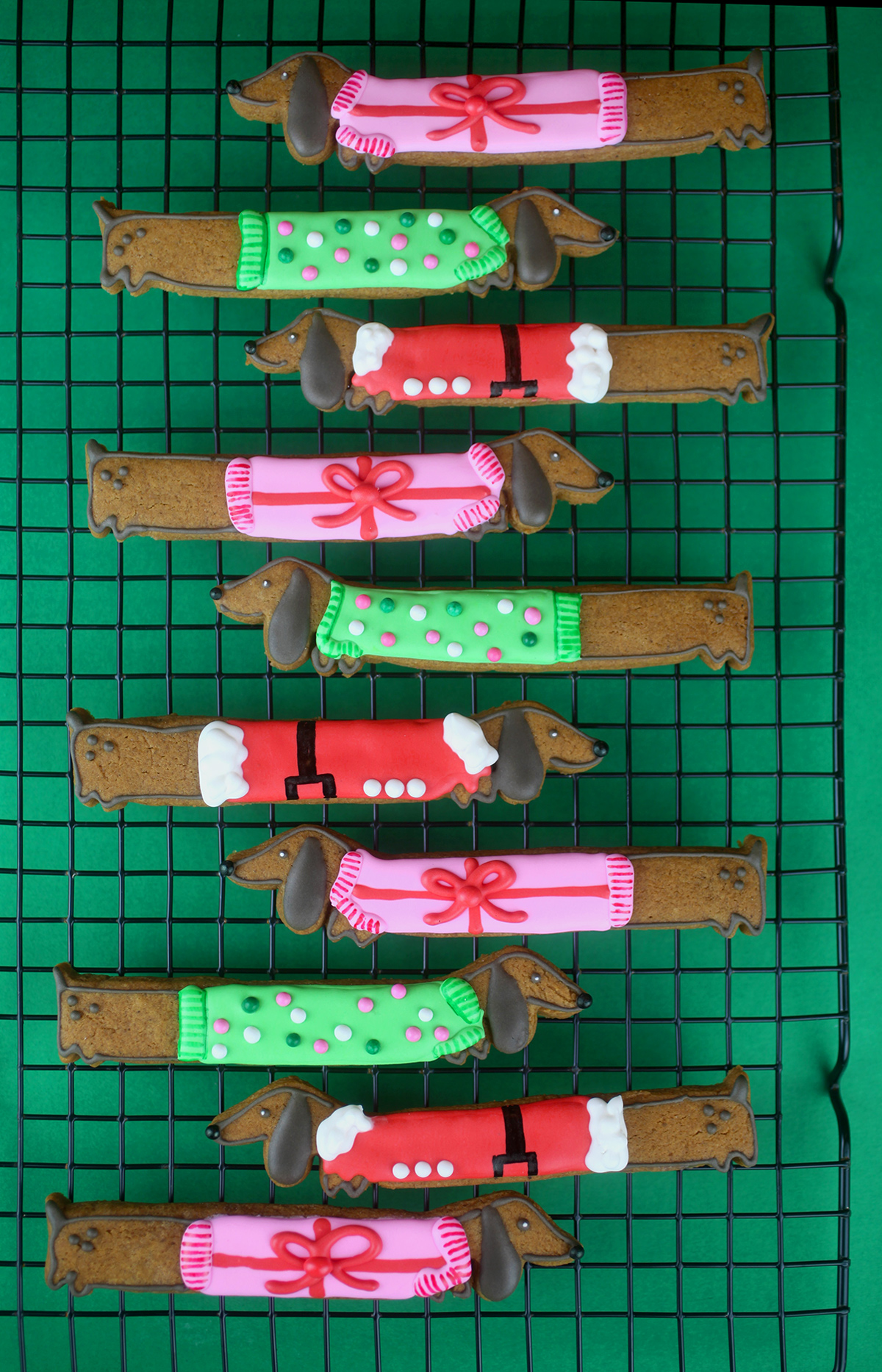 I think they're pretty doggone cute! Who's with me?
I hope you have a wonderful Christmas. Hugs and Happy Holidays, friends!