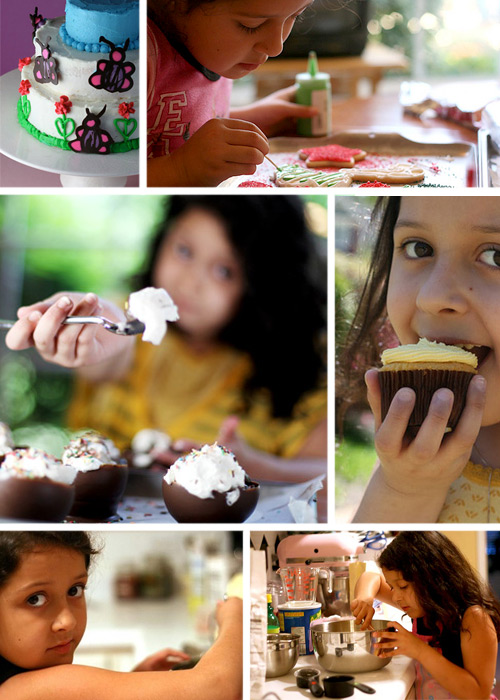 Where does the time go???
When I first started this blog, my sweet little niece was this small.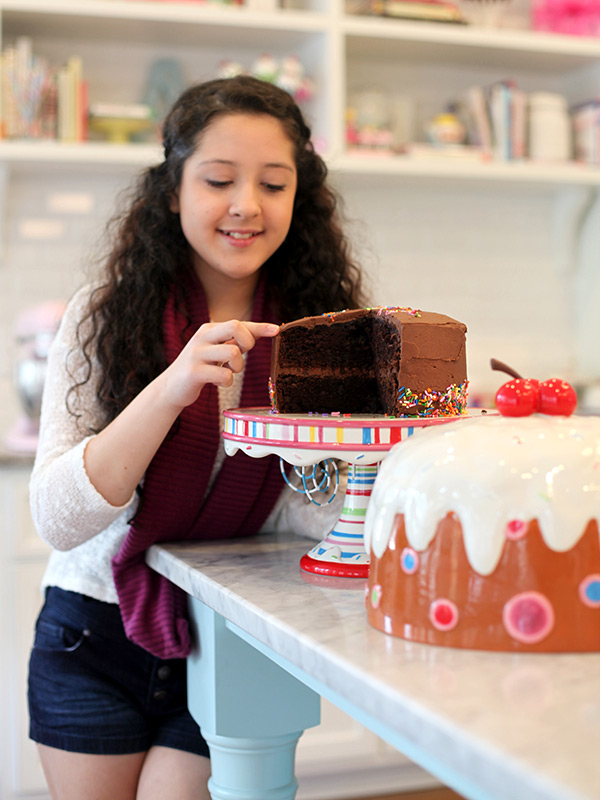 And now she's totally THIS tall.
I can hardly believe it. She'll be a teenager in the morning and I can't even wrap my head around how much time has gone by and how quickly she's grown into a such a smart, beautiful young lady.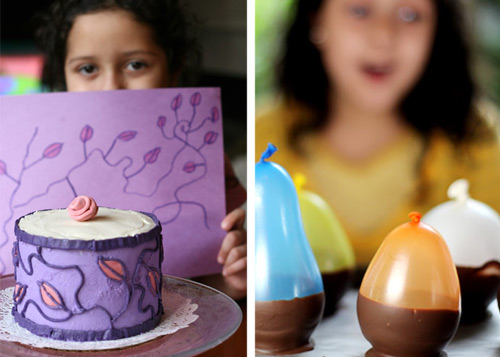 When I first started baking, she was by my side a bunch.
And she was my inspiration more than she knows. I loved making cakes from her drawings or just watching her excitement when she decorated desserts. I loved that she loved just even cracking the eggs. Something so simple and yet so, so sweet. Oh and these chocolate pudding cup bowls we made? Still one of my favorite memories. Oh, my gosh… We've had so much fun over the years!
And this weekend we had a little bit more.
She came over Saturday, which meant we totally needed chocolate cake to celebrate her last couple of days of being 12.
This is a quick and easy cake I used to make when she was little.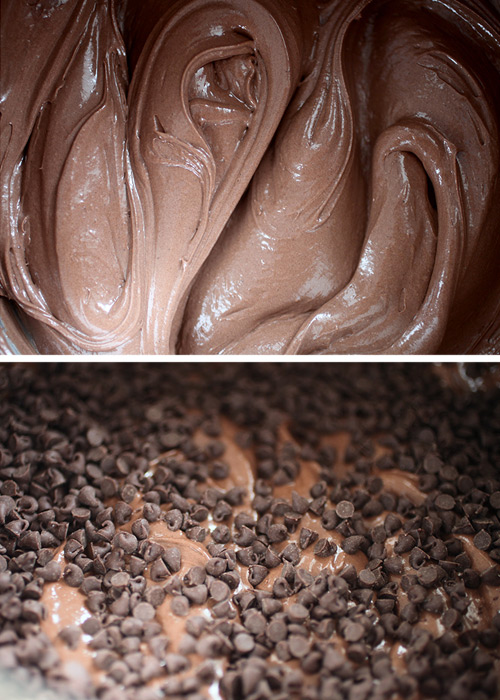 It's full of mini chocolate chips and major yum!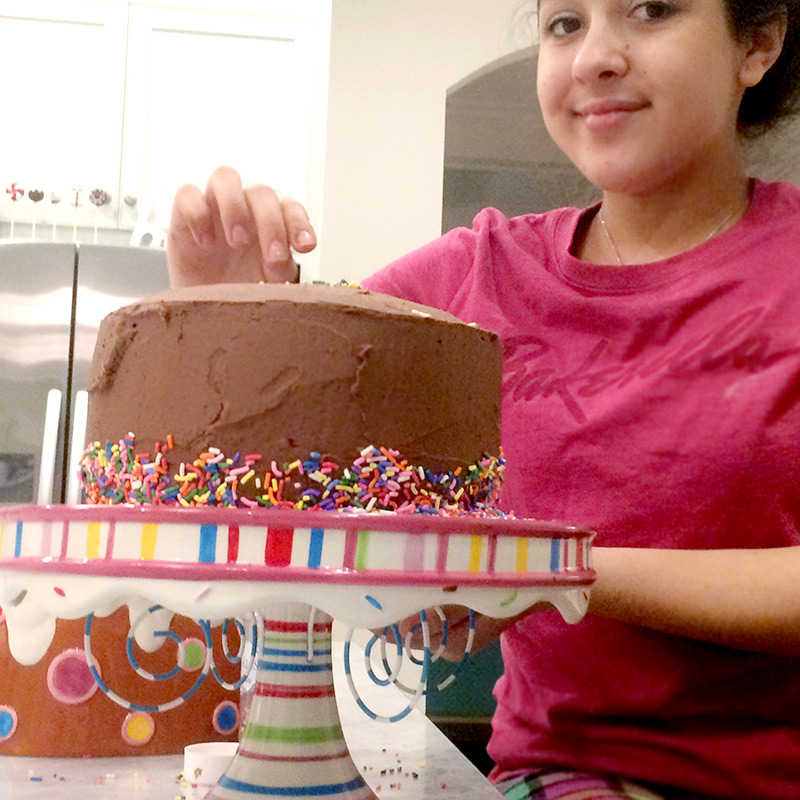 She made the chocolate buttercream frosting, covered the cake and decorated it.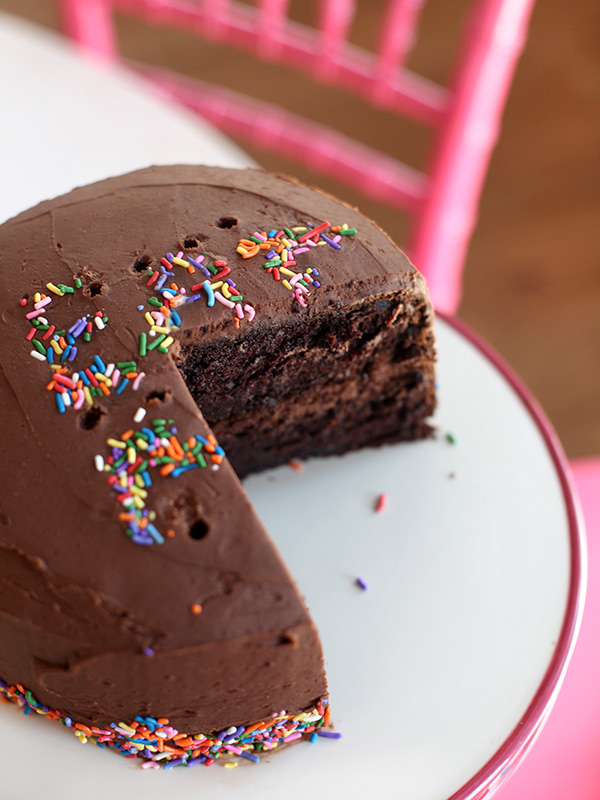 And then we ate it. Like you do. Especially when the cake tells you to.
Seriously, so good!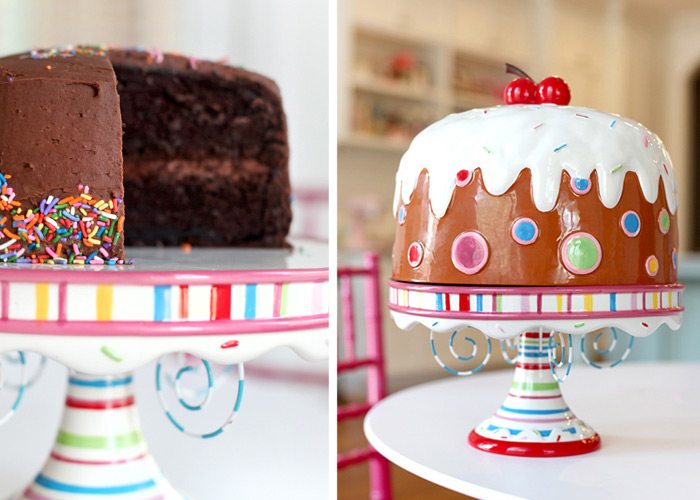 I love how her sprinkles coordinate with this crazy cute cake plate. Just so happy and fun! And, I already can't wait for the next time we bake together!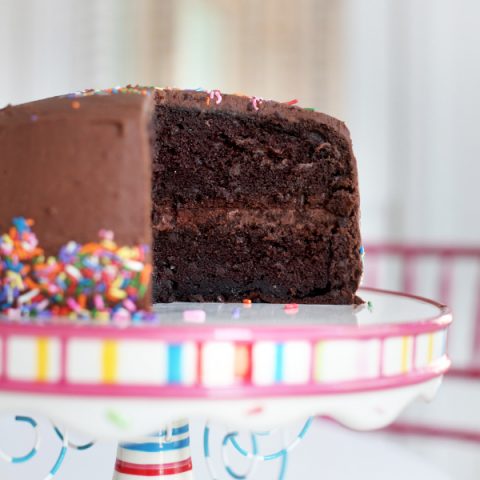 Yield: One 8-inch layer cake
Double Chocolate Fudge Cake
Prep Time 20 minutes

Cook Time 30 minutes

Additional Time 15 minutes

Total Time 1 hour 5 minutes
Ingredients
Double Chocolate Cake
16.25 oz dark chocolate cake mix
3.8 oz package instant chocolate pudding
1 cup sour cream
1/2 cup warm water
1/3 cup vegetable oil
4 eggs
1 cup miniature semi-sweet chocolate chips
Chocolate Frosting
1 cup butter, room temperature
1 teaspoon vanilla
1 lb. box confectioners' sugar
1/2 cup cocoa
1-3 teaspoons milk
Instructions
Heat oven to 350 degrees Fahrenheit. Grease and flour two 8-inch cake pans (2 inches tall)
In a large mixing bowl, combine all ingredients except chocolate chips. Mix on medium speed for two minutes. Increase speed and mix for 3 minutes more.
Stir in chips and spread into pans. Bake for 25-30 minutes or until done (when a toothpick inserted comes out clean).
For the frosting: Beat butter and vanilla until smooth. Sift together confectioner's sugar and cocoa. Slowly add sugar to creamed butter blending until completely combined. Add milk a teaspoon at a time until smooth and creamy.
Notes
Source: Adapted from Bundt Classics, 2003

Hope you enjoy. We sure did!