Have a ball
I hope you guys are enjoying the summer so far. Whether you're heading to the beach, the pool, the sofa or somewhere else, I hope your summer is fun, fun, fun!
And these beach ball cake pops are a great way to get in the right mindset. I made them for Target's blog A Bullseye View and based them on part of their summer store promotion. But really I've been wanting to make beach balls for a while. One of the many designs on my to-make-list and one that I've received a lot of requests for in the past.
All I know is I should have made these way before now. They are so simple and cute, and have such strong visual appeal. They just sing summer. And sunshine. And they make me smile. And they make me wish I was at the pool. Especially since I haven't even dipped my pinky toe in the water yet this year. Maybe soon.
Here are a few photos and a there's a link to the full instructions below.
I roll my balls by hand 99.5% of the time that I make cake pops, but for these I thought I'd use a cookie scoop to make extra sure they are similar in size.
This is a good consistency of cake to frosting. The mixture should be moist but shouldn't feel wet. Once they are scooped you can easily roll them into a smooth ball.
Speaking of consistency, if you haven't used Merckens candy coating, I'd definitely recommend it. You can see how fluid the coating is above. It pours off the spoon instead of plopping. : ) I know. Nice visual, but this is what you want. Not too thick and perfect for dipping.
When the pops are dry, you can etch in the coating for a guide on your cake balls.
And then all you need to turn these into show stoppers is a little bit of color for decoration and maybe some brown sugar for a sweet presentation.
Sanding sugar in bright bold colors. I want to dive in.
I made these Beach Balls based on the same technique I used for the Easter Egg Cake Pops in my book. Same principal, just a different design. You use corn syrup to get the sprinkles to stay exactly where you want them.
Check out the full instructions on A Bullseye View:
Beach Ball Cake Pops Instructions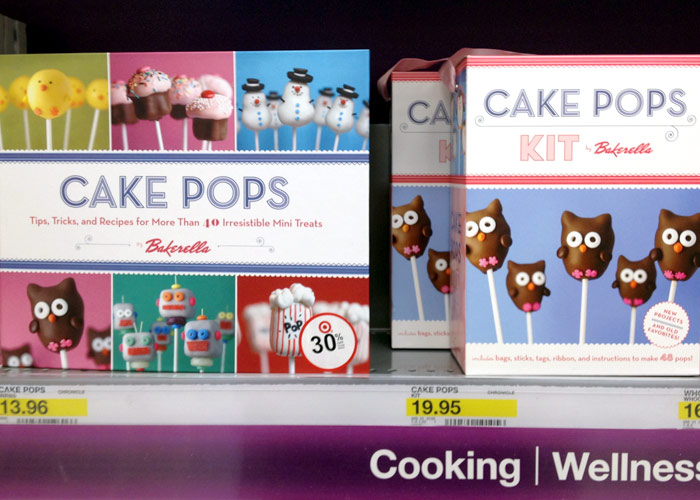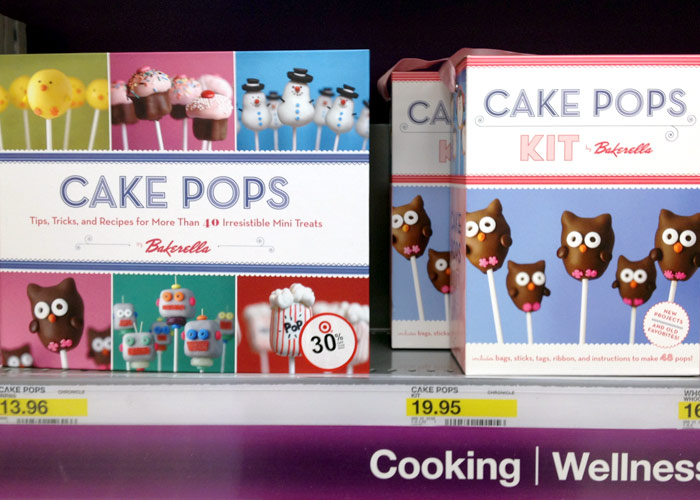 And if you want to make more fun cake pop designs, you can find the book and kit, at Target and in their stores, too. I still get excited when I see it there… I'm like a little kid.
Now for the really important question.
What are you doing fun this summer? I'd love to know what you guys are looking forward to in your summer plans because I haven't done anything fun yet. I'm longing for the pool and rest and adventure and rest and rest. What to do and where to go?