I received the sweetest email a few days ago from a reader named Ella.
Her note was short but really spoke to me in so many ways.
Ella is from Stockholm, Sweden.
(And, can I stop there and just say, Wow! This whole blogging thing is still so surreal to me. It's hard to believe the little things I make, reach out to people in so many places. Some near and some so very far away from my ordinary kitchen. But, I'm glad they do. It wouldn't be the same around here without all of you.)
Ella's six-year old daughter, Emelie has celiaki, which I can only assume is the same as what is called Celiac's Disease in the U.S.
I have to admit, I'm not very familiar with it. I don't know anyone that suffers from it. But in a nutshell, she cannot have anything that contains gluten which makes baking a little more complicated. Ella is having to learn a new way to do things for her little girl.
And thanks to a lot of snow and cold this Christmas in Sweden, Ella and Emelie came up with this fun food alternative.
Presenting Delicious Icy Cakes from Emelie.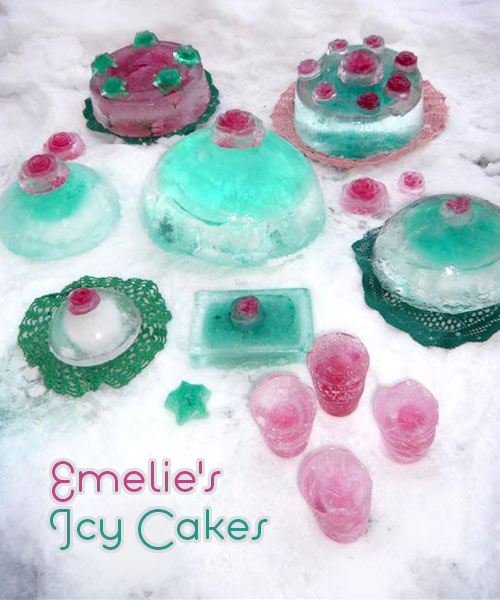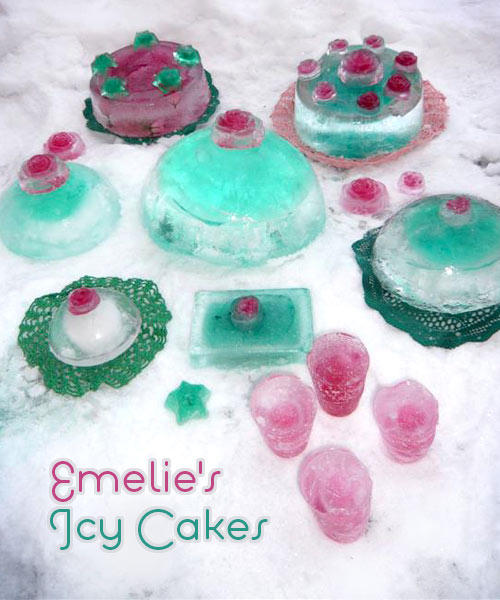 I think this is just the sweetest thing. These little cakes made of colored ice really warm my heart. Notice the coordinating doilies? Swoon.
I about teared up when I saw these and how much it reminds me that the best memories can be from the the simplest things.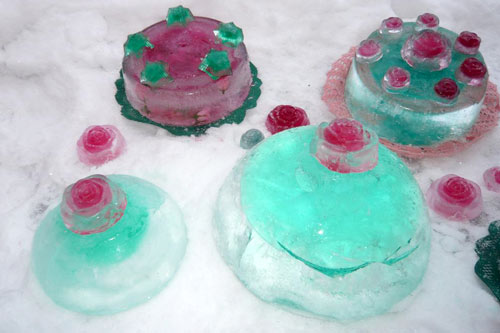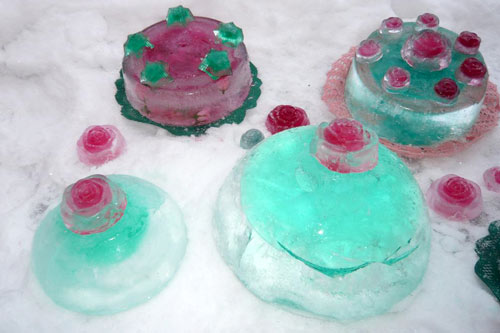 I wanna play.
I know I wasn't this creative as a child. Not at all.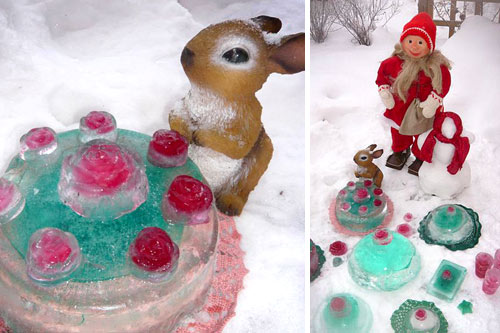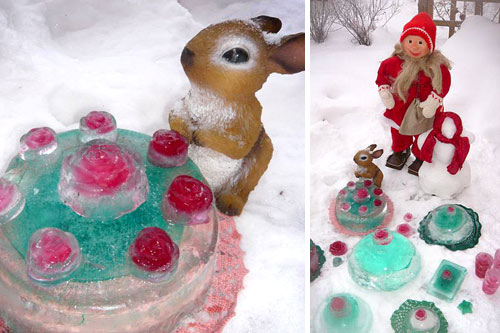 These little lawn figures make me happy. So whimsical. It feels like a scene straight out of a fairy tale. Don't know which one, but definitely a sweet one.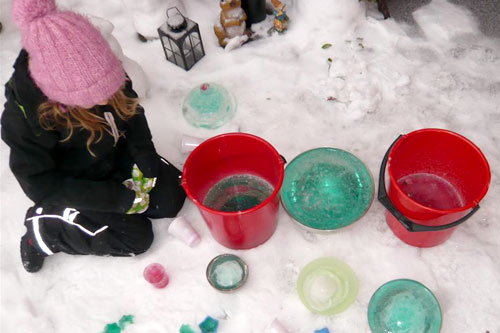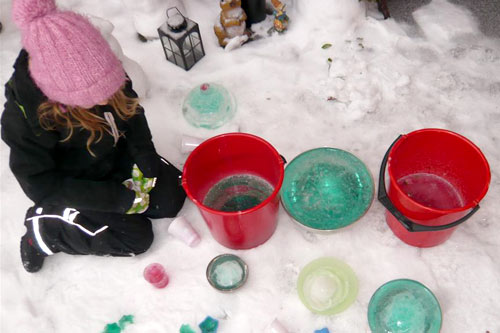 I could only be happier if Emelie's face was looking at the camera here. I know she would be smiling with pride.
Emelie, with your lovely red locks, you rock!
And, since I'm not much help, if anyone knows any good baking resources for those with Celiac's Disease, please share. I'm sure Ella and others would appreciate it.
But if you don't know either, just give a shoutout where you're from. I'd love to hear.
Hugs.