I received the best Valentine's Day card yesterday and it wasn't even addressed to me.
It was from a sweet, eight-year-old little girl named Ellica and written to her mom.
Let me show you…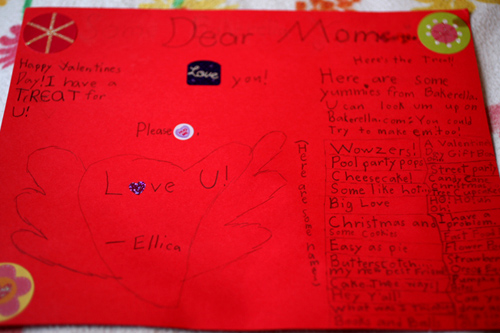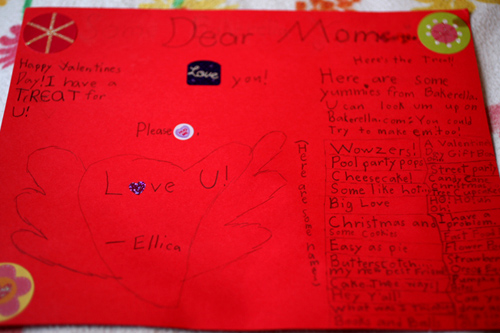 Dear Mom
Happy Valentine's Day! I have a TREAT for U!
Here's the treat!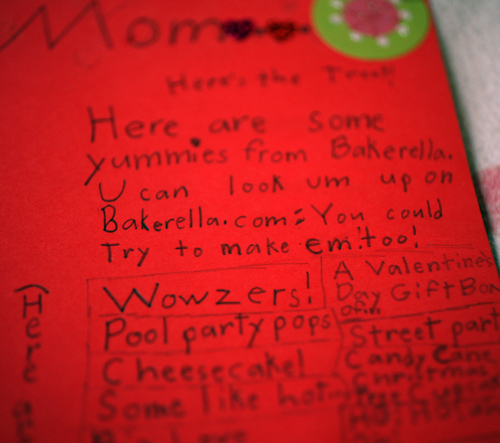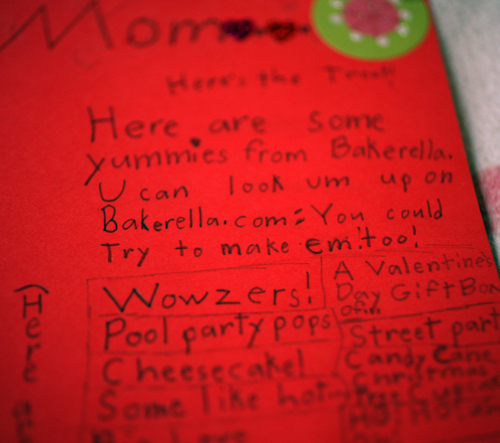 Here are some yummies from Bakerella. U can look um up on Bakerella.com.
I love the… You could try to make em too.
Kids are so cute.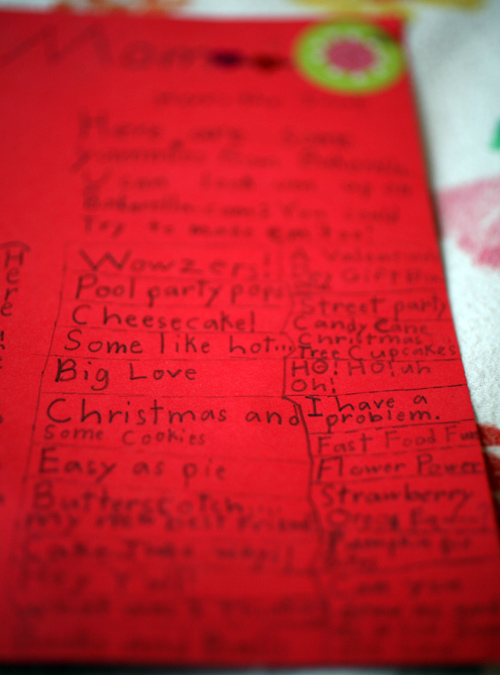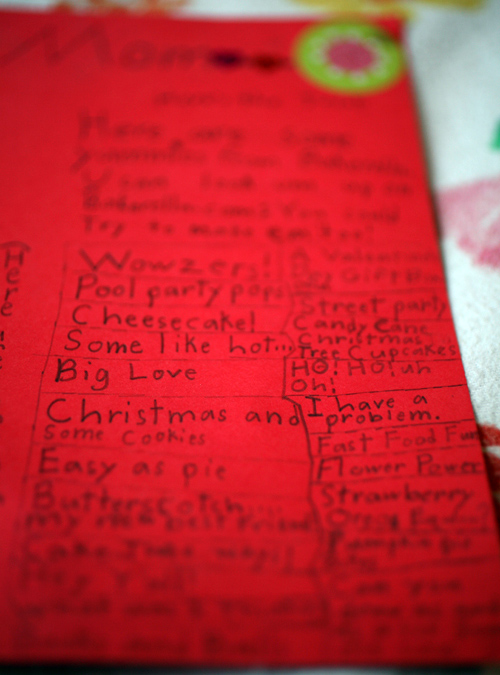 I think she's serious about this, mom. She made a pretty extensive list. You better get baking and pronto.
Oh Ellica … you absolutely made my day. Thank you! And thank you, Teresa, for emailing your daughter's valentine photos.
Hey Ellica, if you're reading this … I'm going to send you something, too. Be on the lookout.