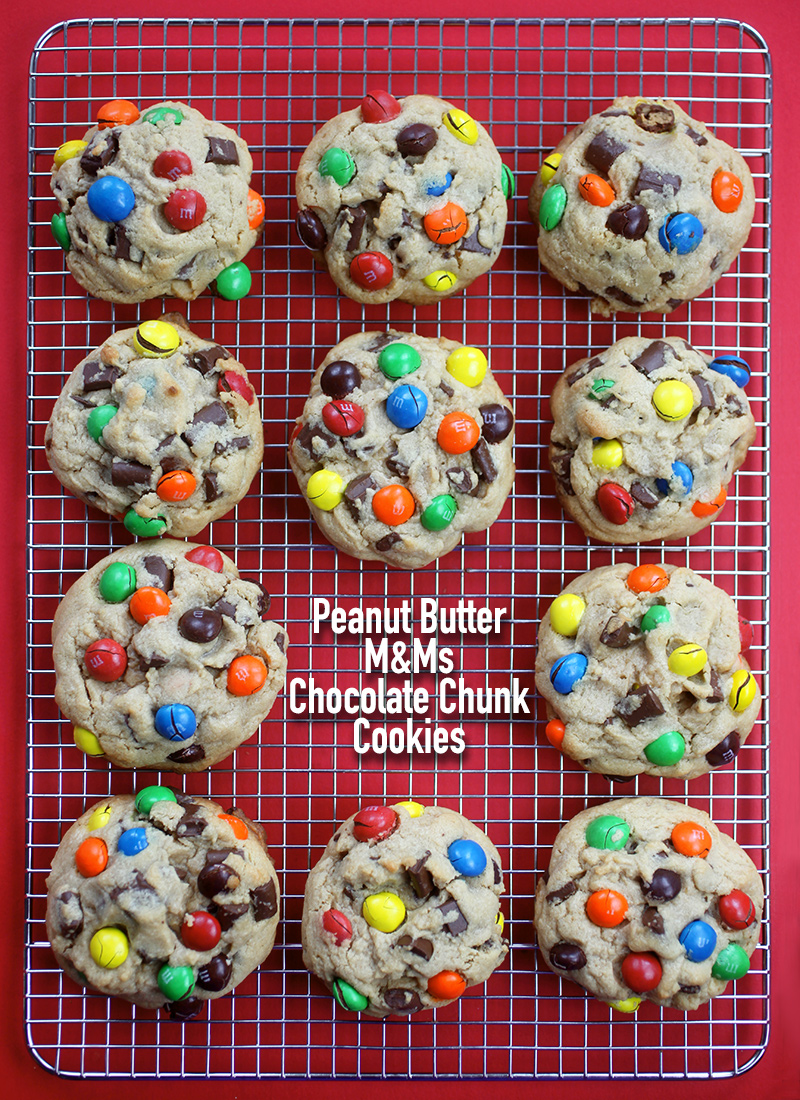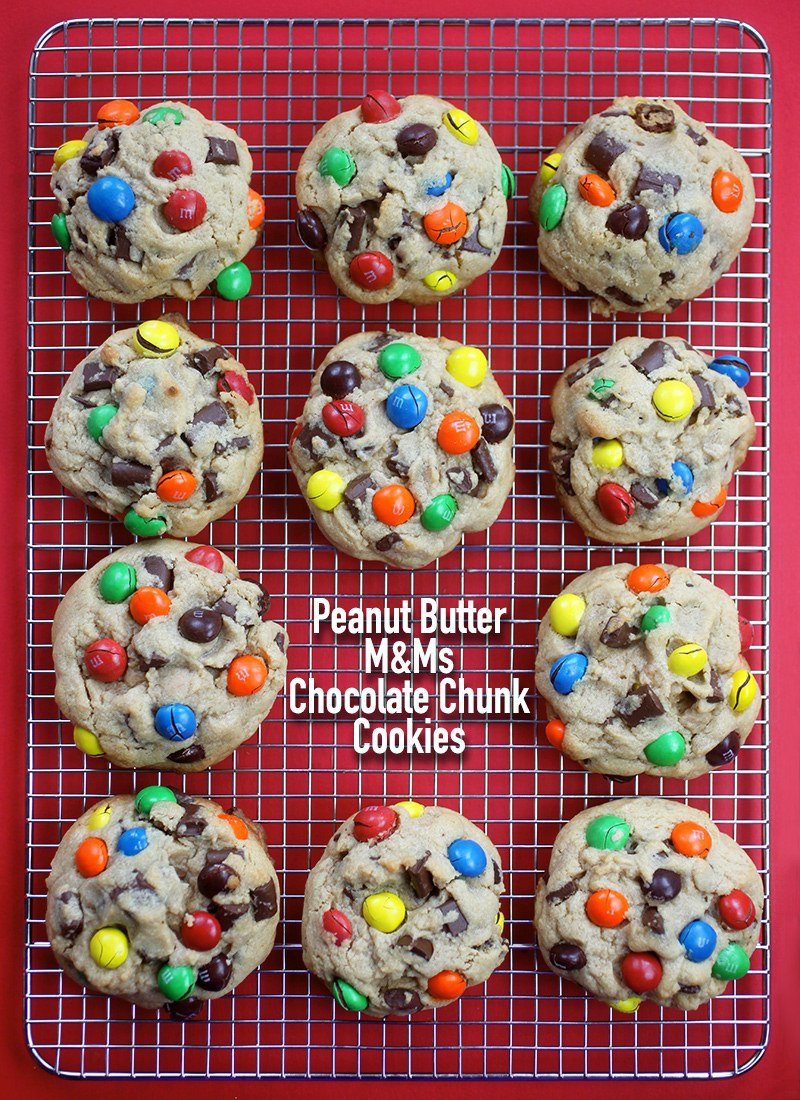 These cookies are major. Chocolate chunks, peanut butter M&M's, and creamy peanut butter all wrapped up in a mega, palm-sized cookie. A happy and colorful cookie celebration.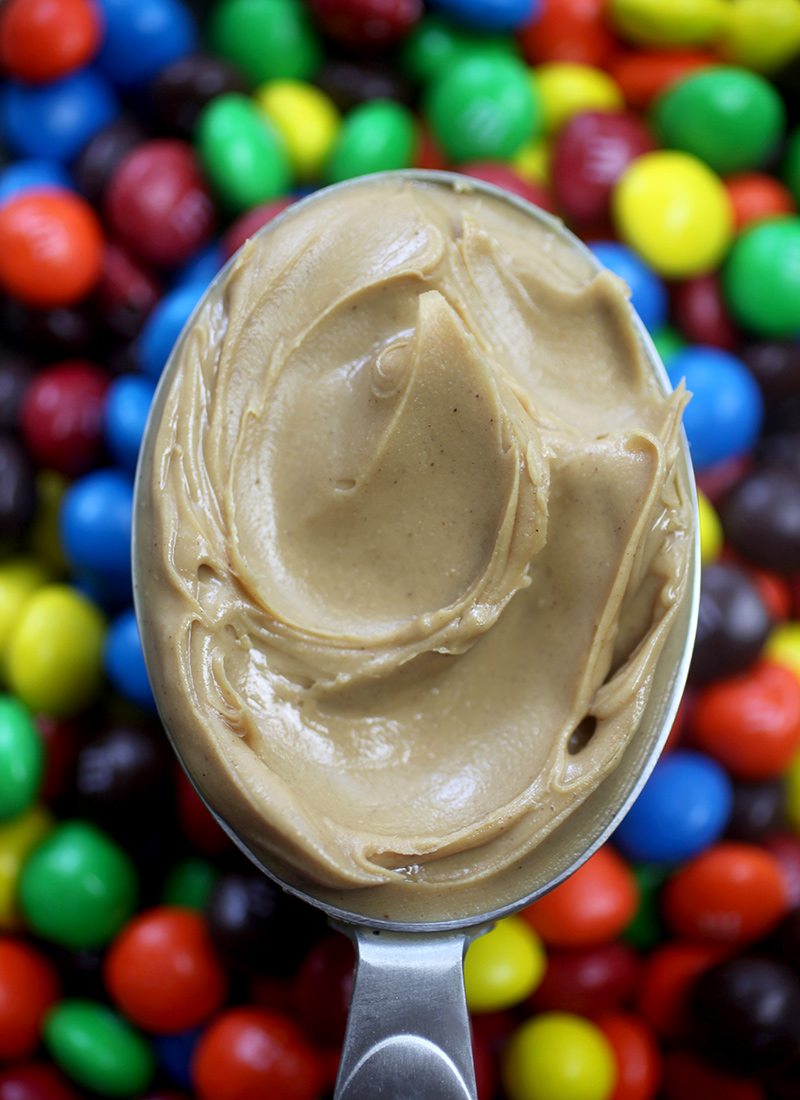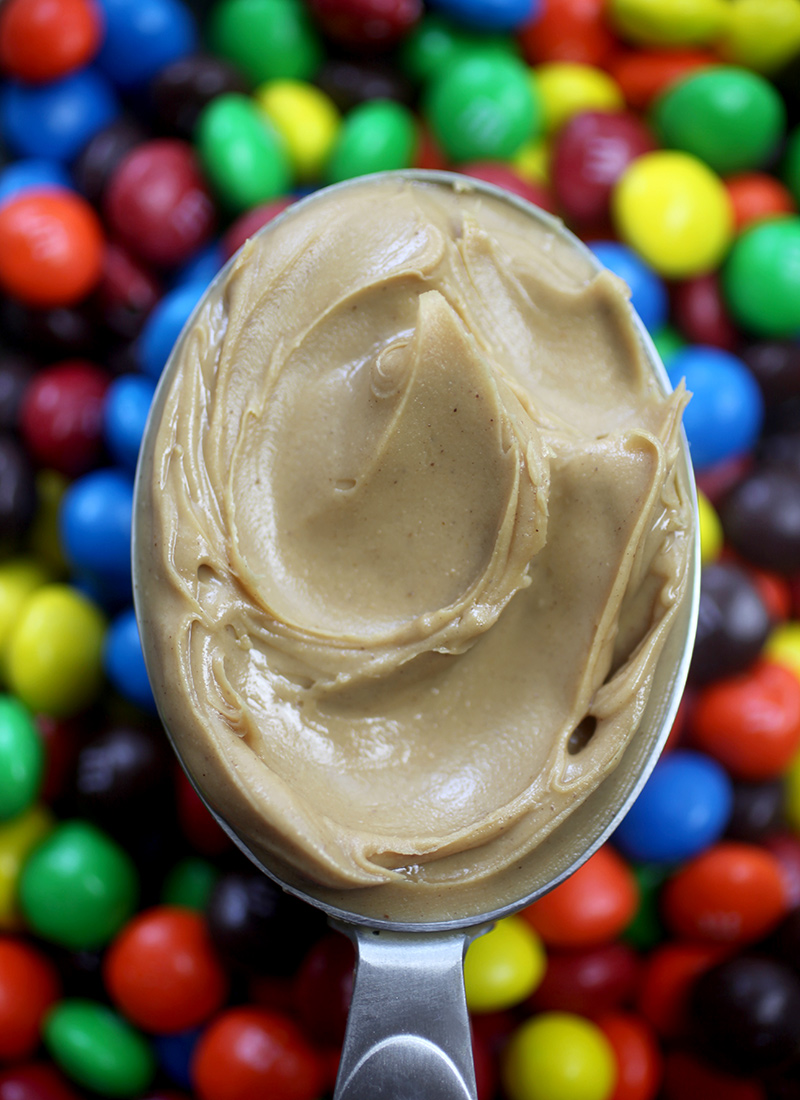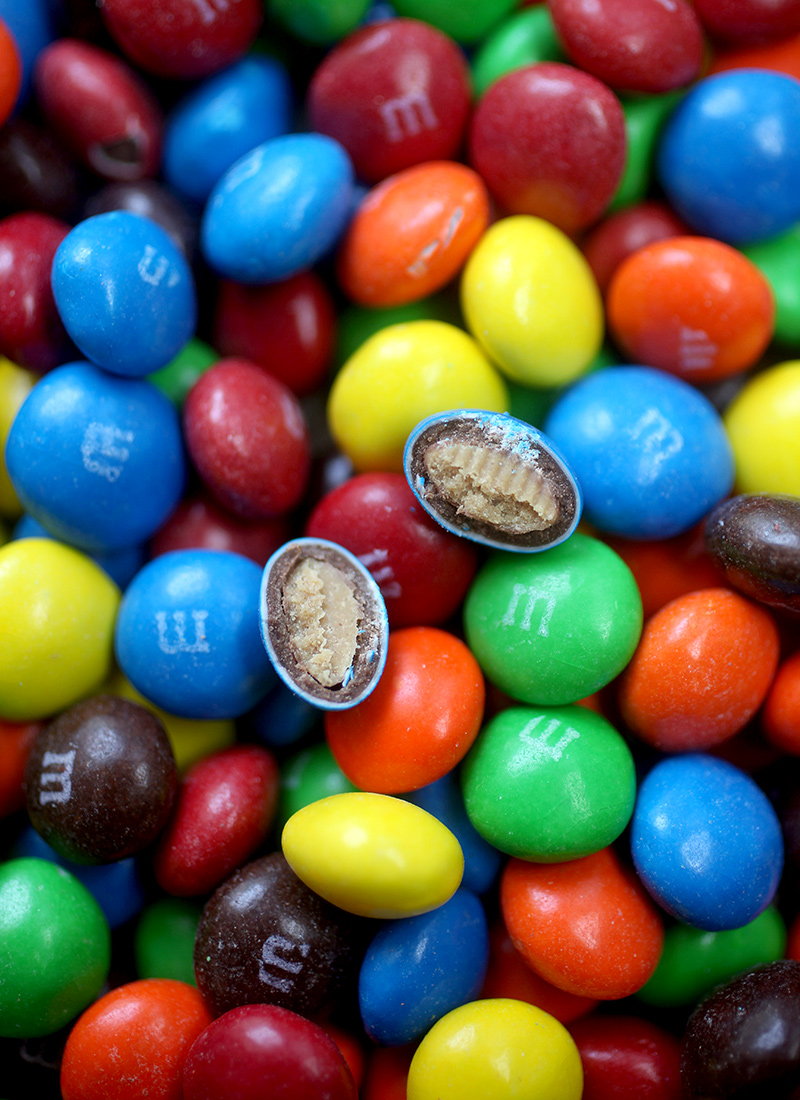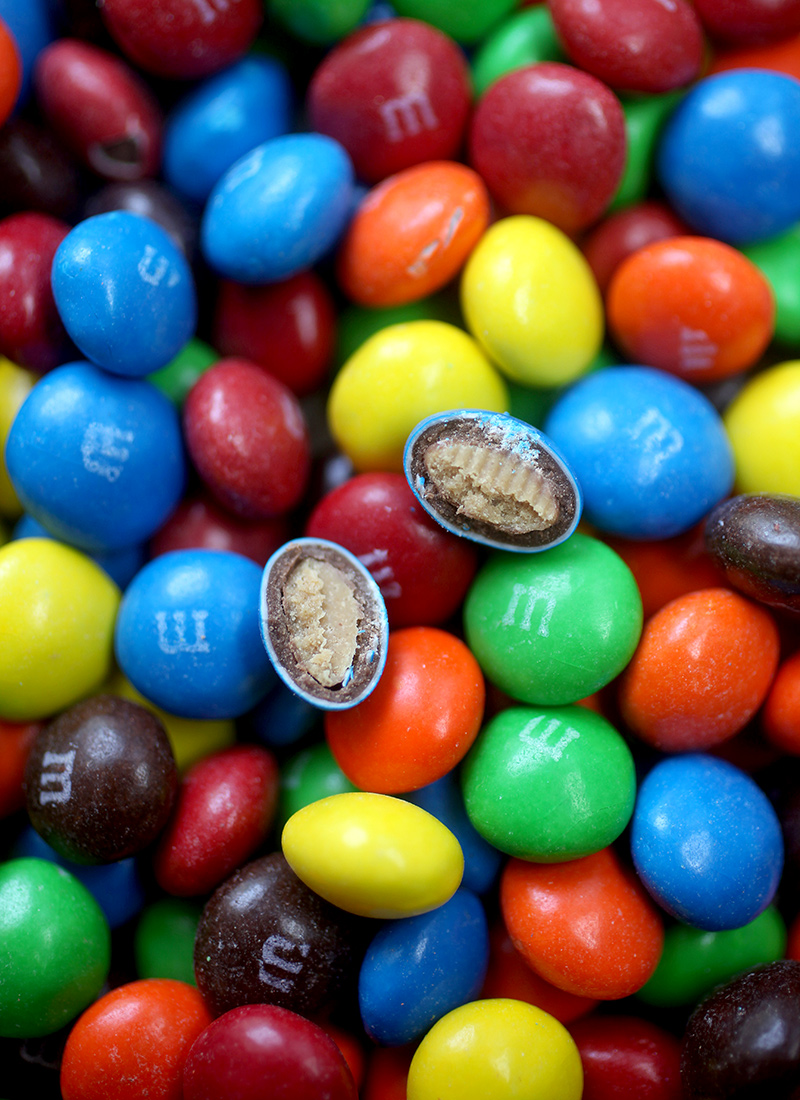 I've been obsessed with these peanut butter M&M's since March when I first found them on shelves in the shape of eggs for Easter. I'm not a big peanut M&M's fan, but these… I can eat these for days. I almost wish they would stop making them so I would quit buying them. But in case they ever do, find some now and make these cookies.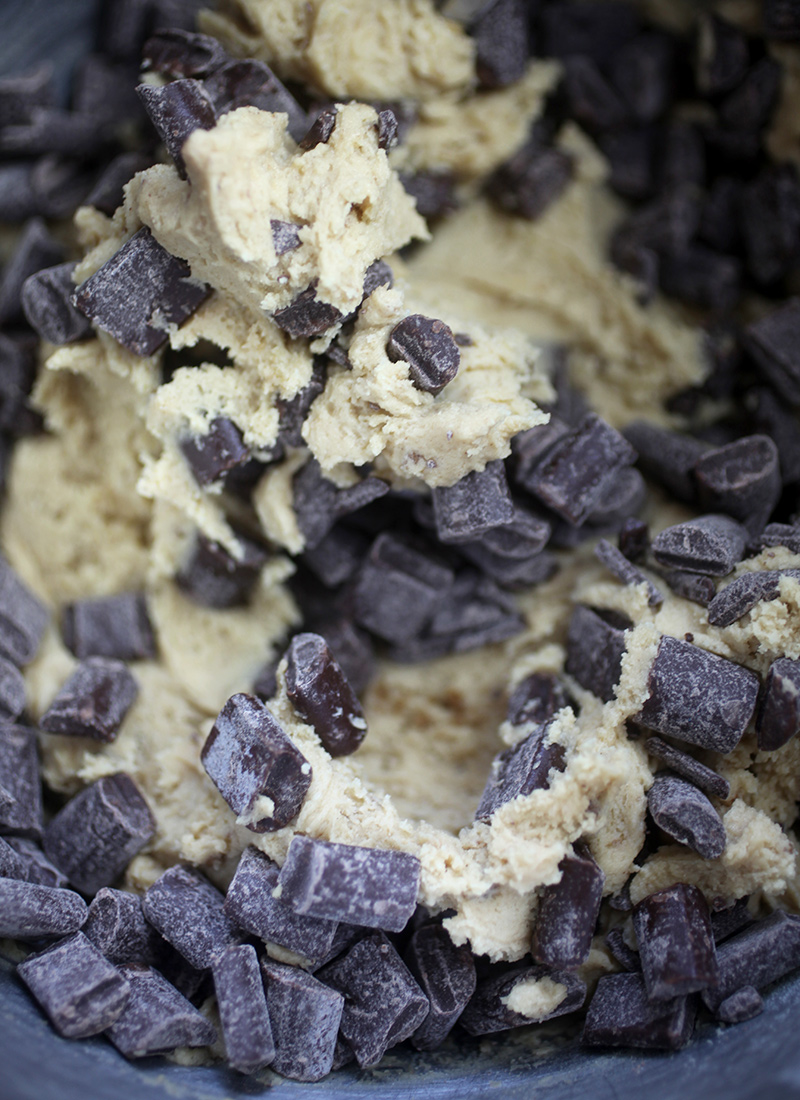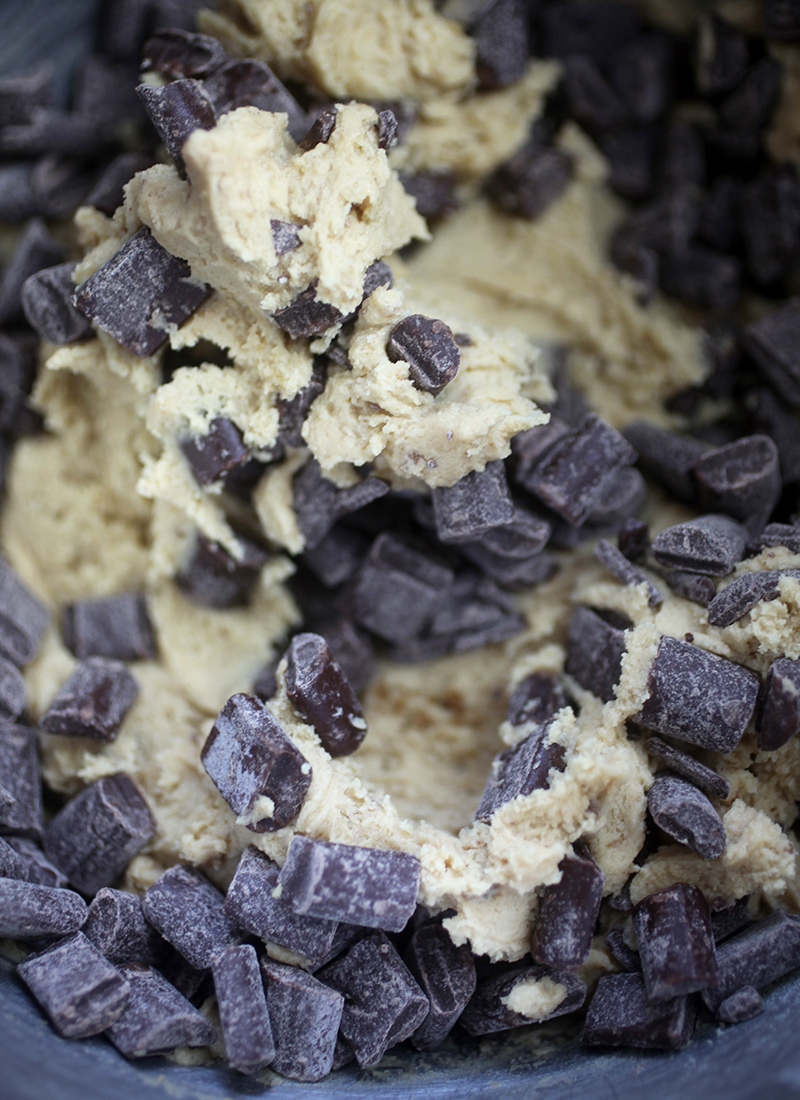 And go for the chocolate chunks to mix in with them since these cookies are so big. You know, so you get a balanced bite.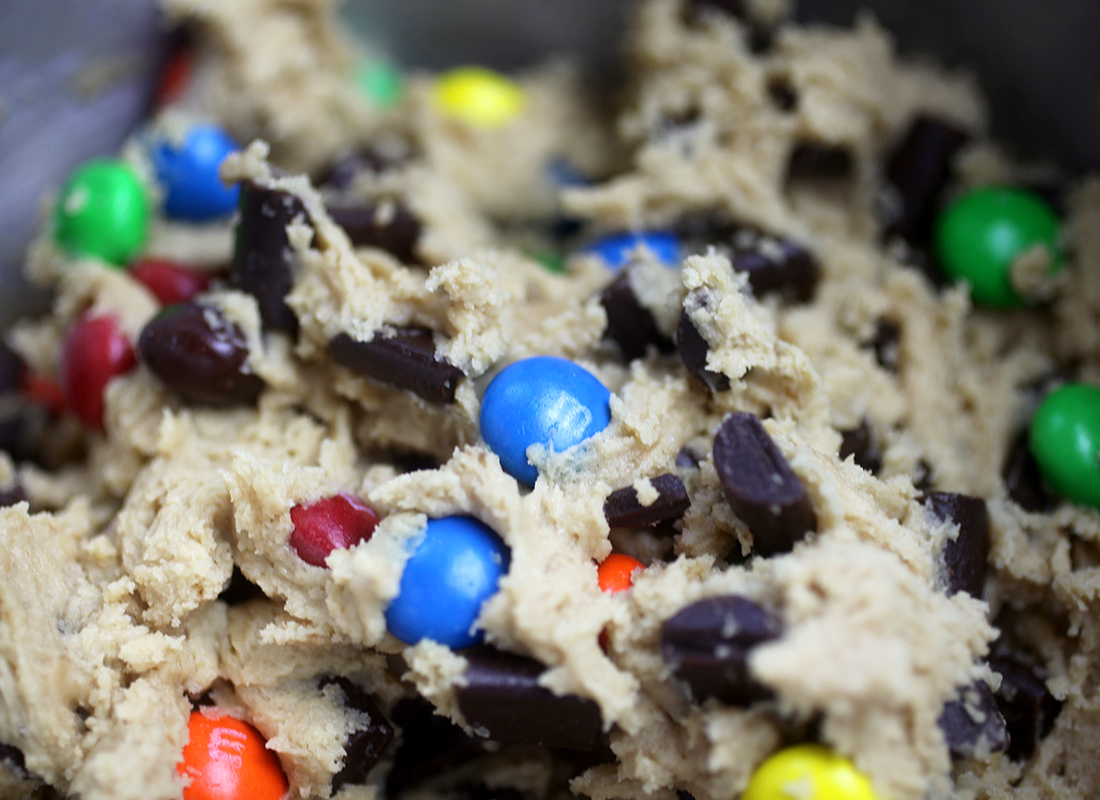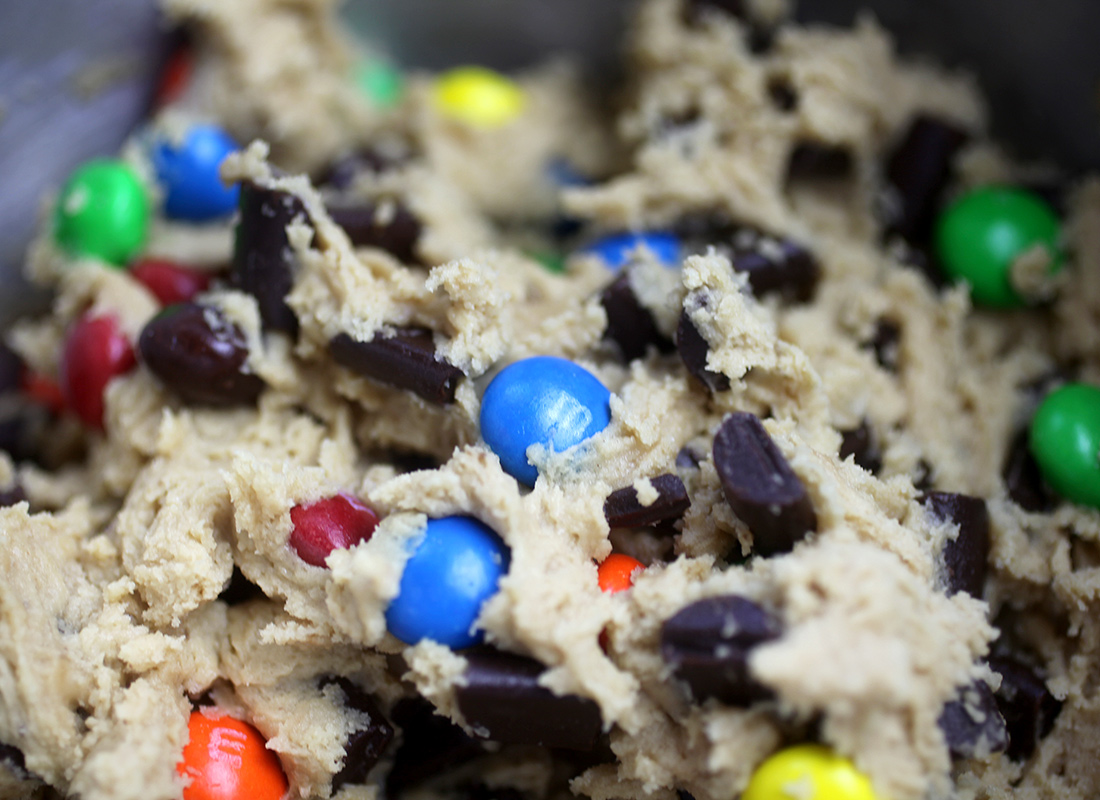 Mix some of the candies in the batter, but be sure to save some to press into the tops so they'll be super colorful when baked.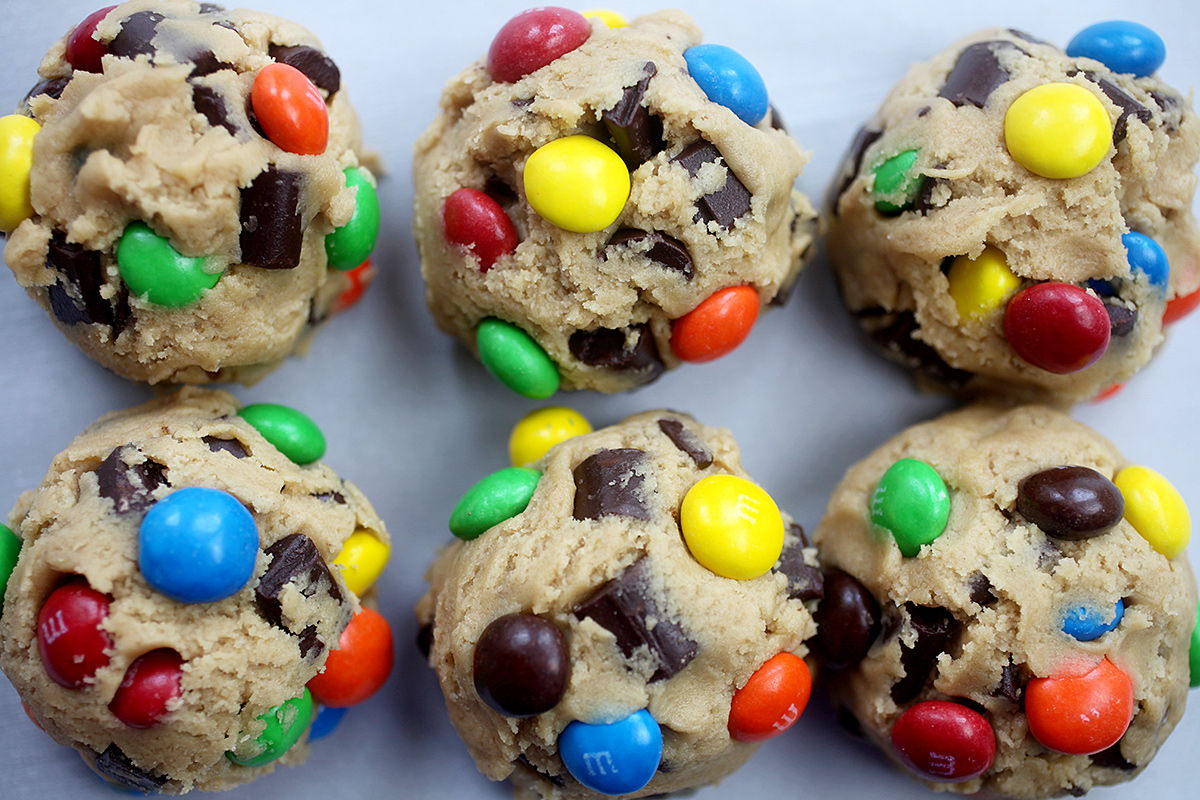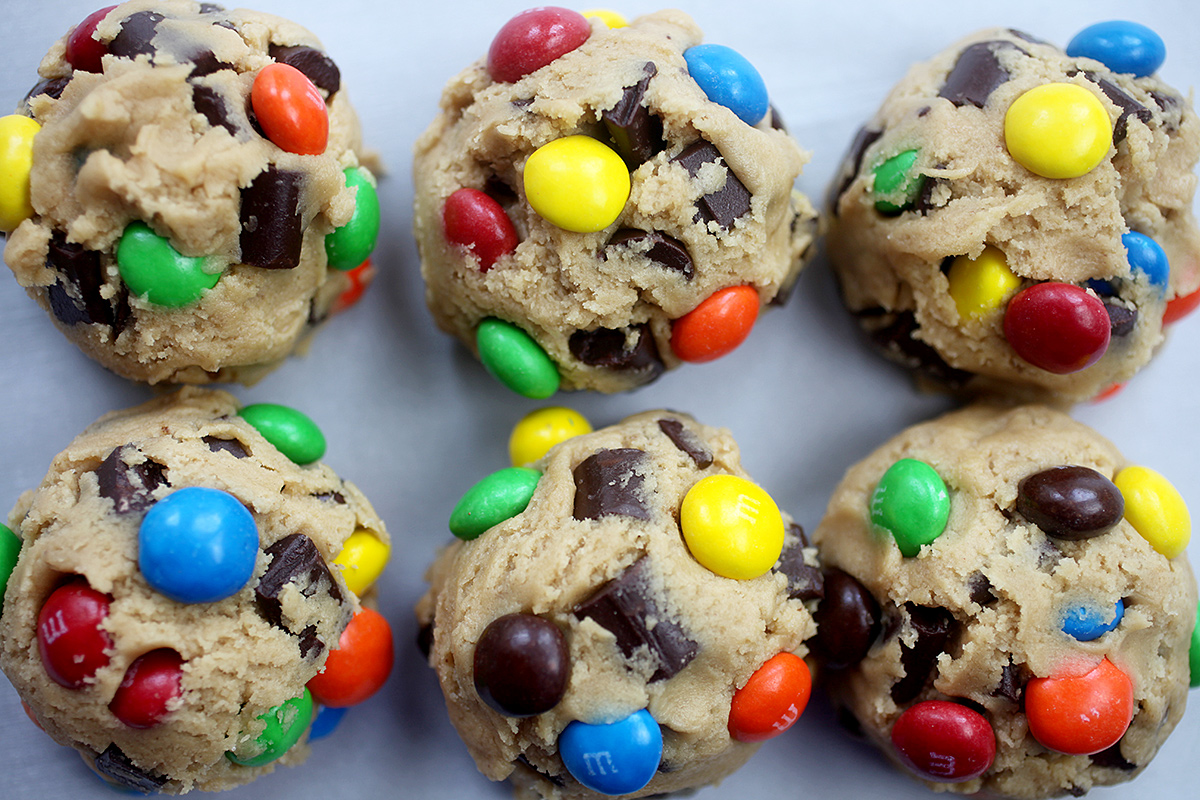 I used a big 2 1/2 inch ice cream scoop for these, but you can always make more/smaller cookies.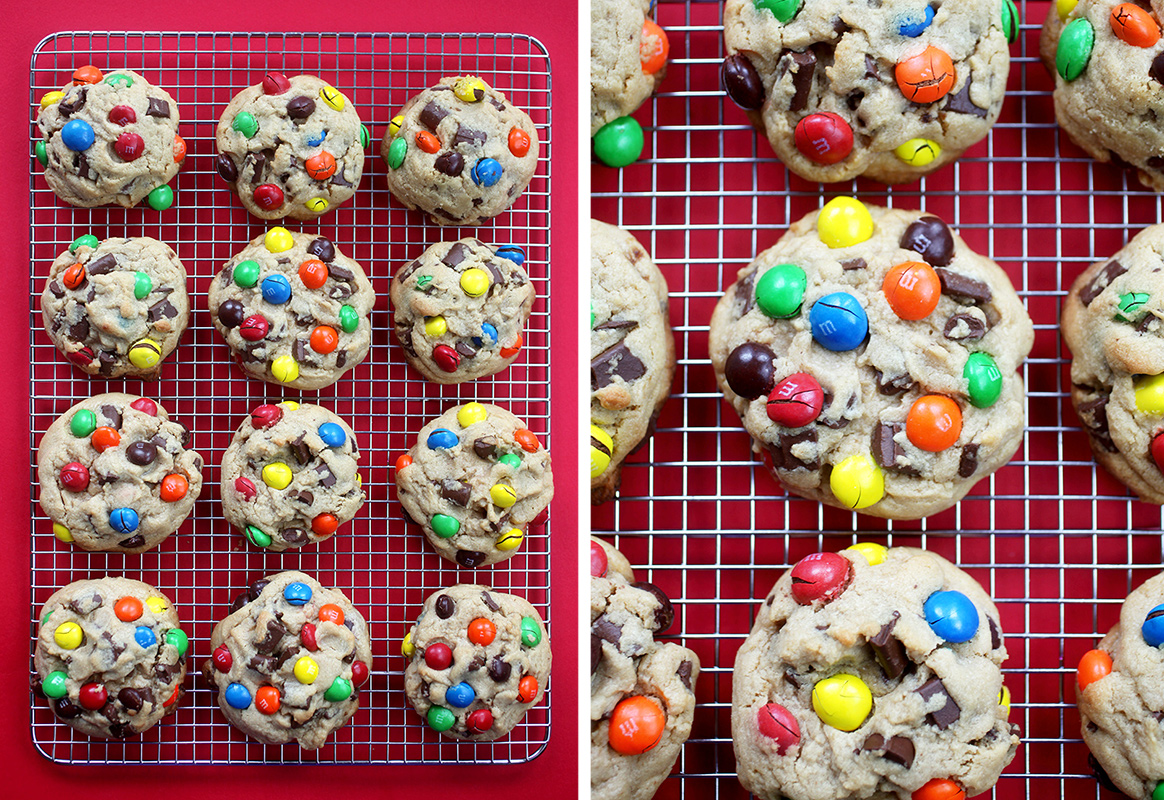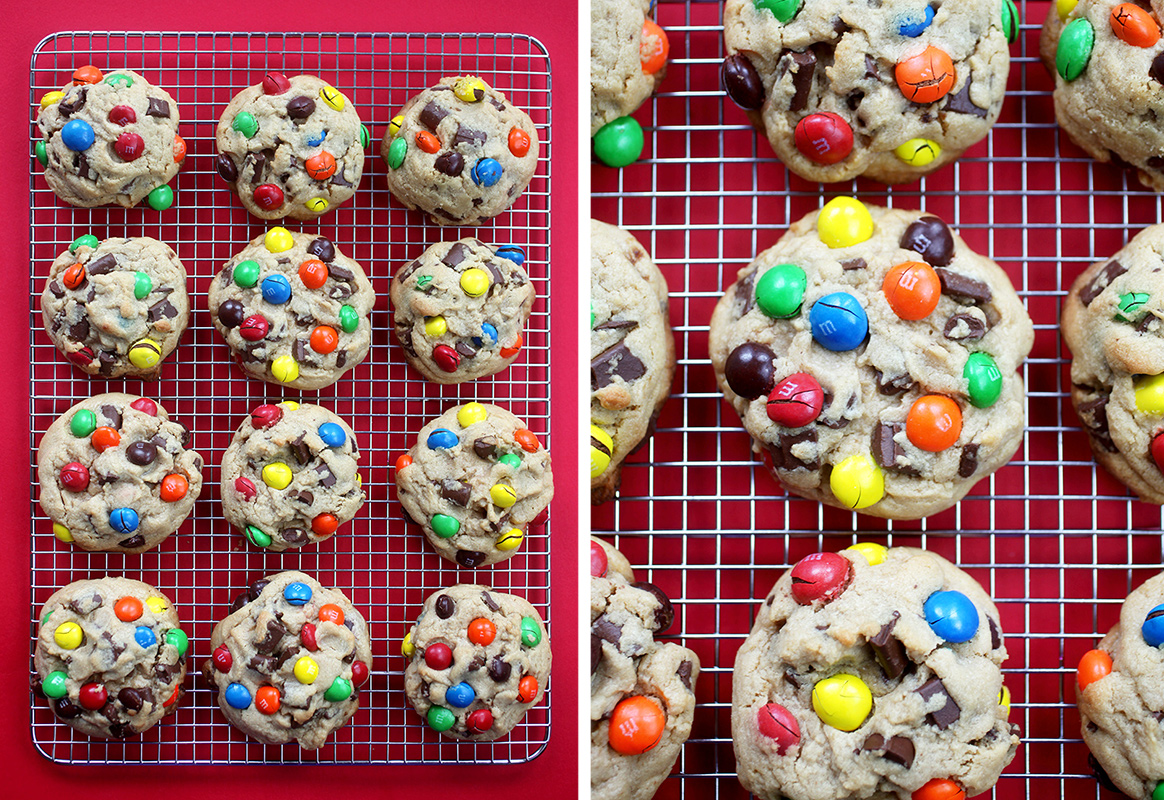 The recipe below makes 12 jumbo cookies.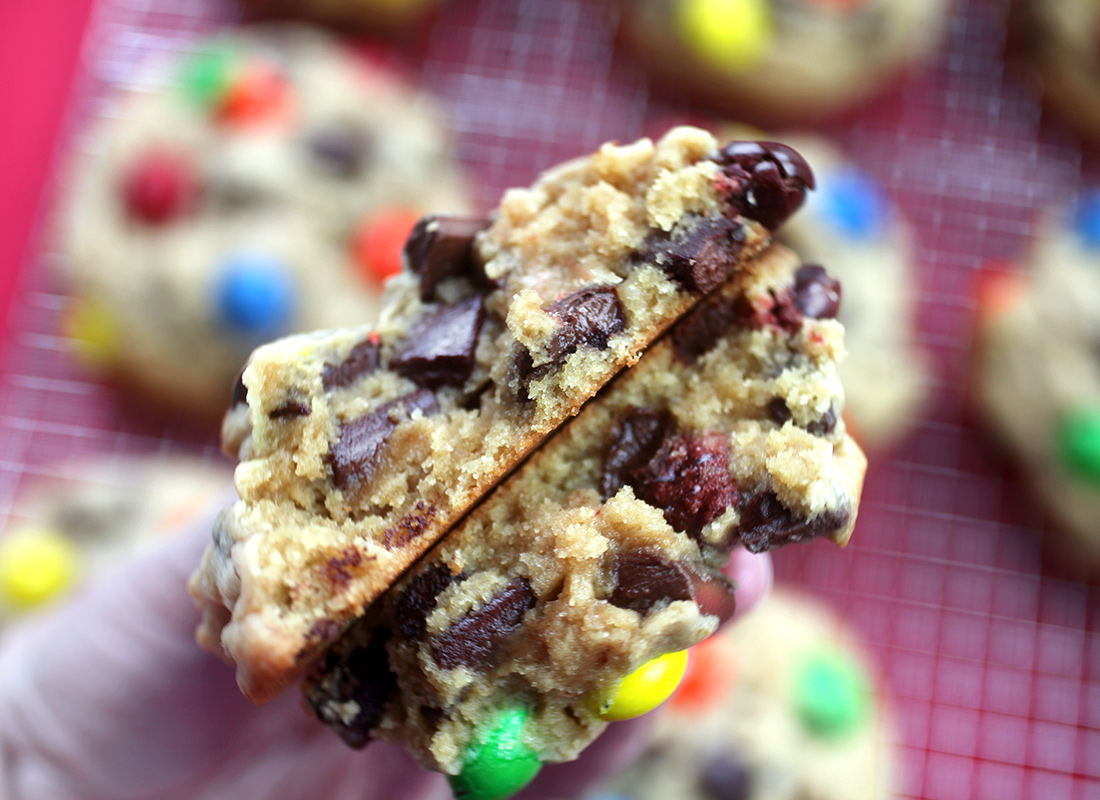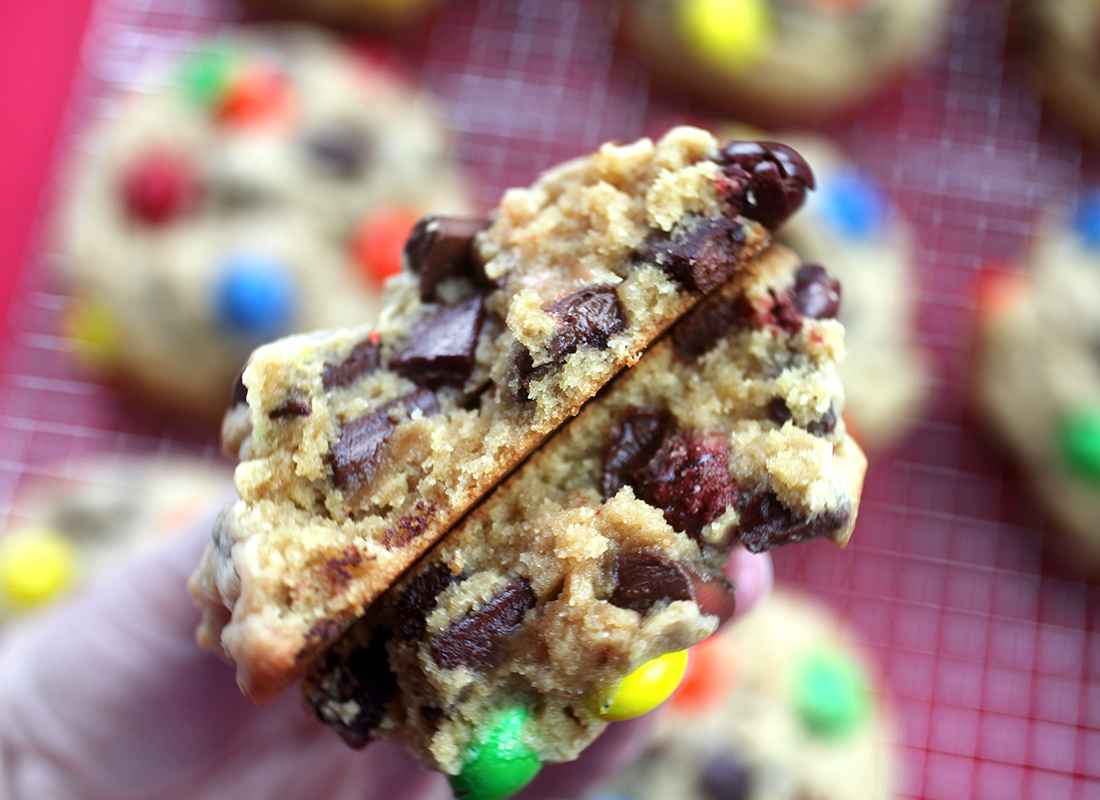 They're big and thick and beautiful.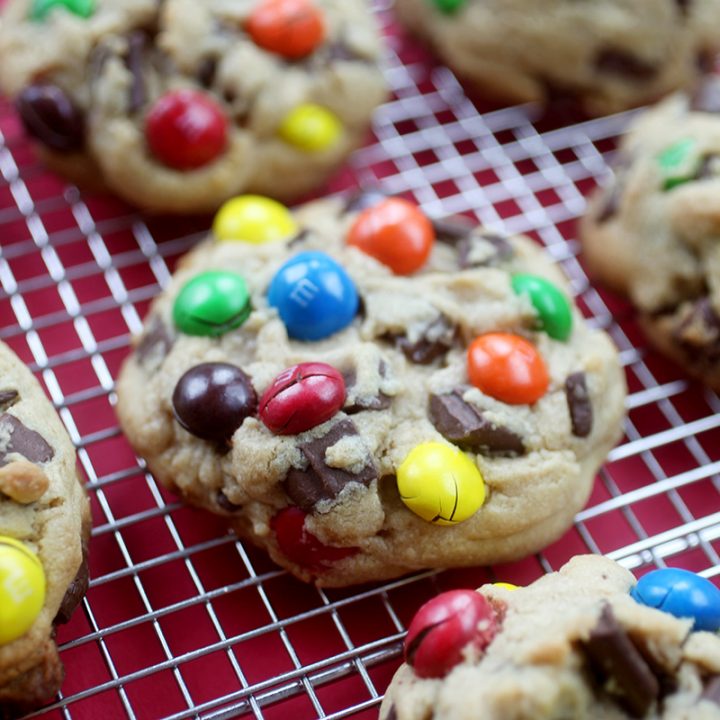 Yield: 12 jumbo cookies
Peanut Butter M&M's Chocolate Chunk Cookies
Prep Time 30 minutes

Cook Time 15 minutes

Total Time 45 minutes
Ingredients
2-1/4 cups all purpose flour
1 teaspoon baking powder
1 teaspoon salt
1-1/2 sticks unsalted butter, room temperature
2/3 cup peanut butter
3/4 cup light brown sugar
3/4 cup granulated sugar
2 eggs
2 teaspoons vanilla
11.5 oz bag semi-sweet chocolate chunk morsels
9.6 oz bag peanut butter M&M's
Instructions
Preheat oven to 375 degrees Fahrenheit and line baking sheet with parchment paper.
Whisk flour, baking powder and salt together in a bowl and set aside.
Cream butter, both sugars and peanut butter in a mixer until combined. Add eggs and vanilla and mix until combined.
Add flour mixture and mix until combined.
Stir in chocolate chunk morsels and about 1/4 of the peanut butter M&M's.
Chill dough for about 20 minutes and then scoop onto prepared baking sheet using a 2-1/2 inch scoop, placing about 2 inches apart. Use remaining M&M's to press into the tops and sides of cookie dough before baking.
Bake for 15 minutes.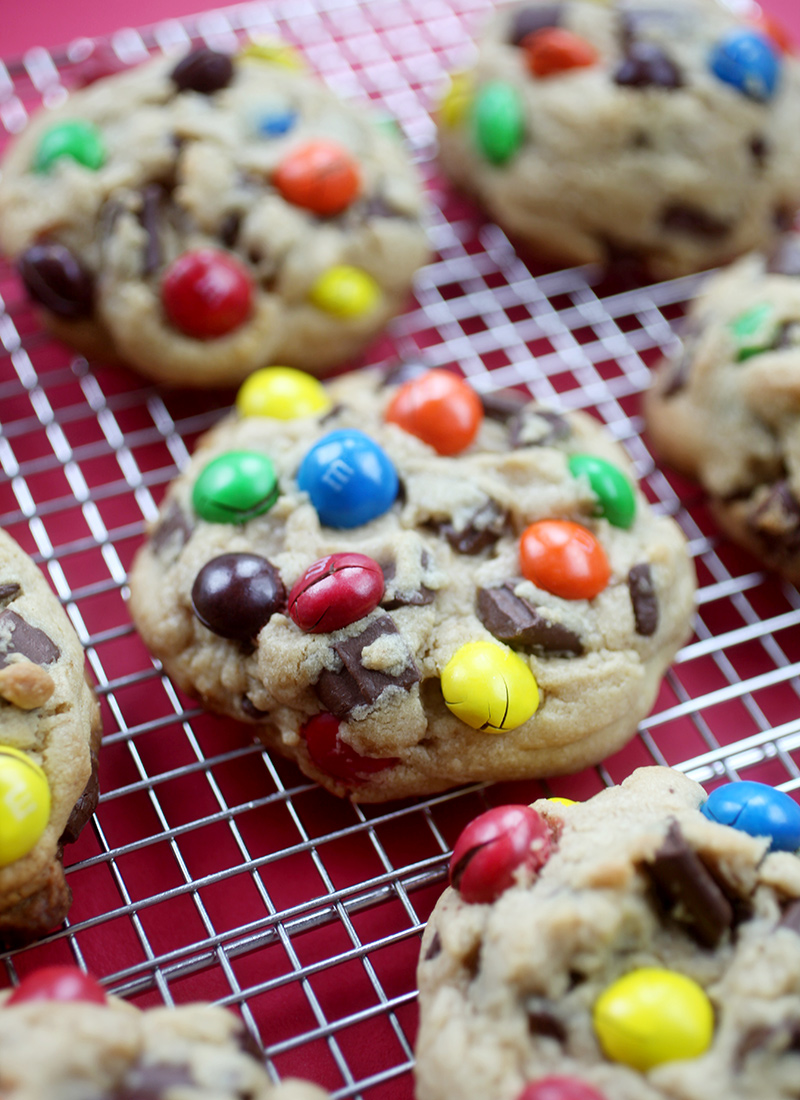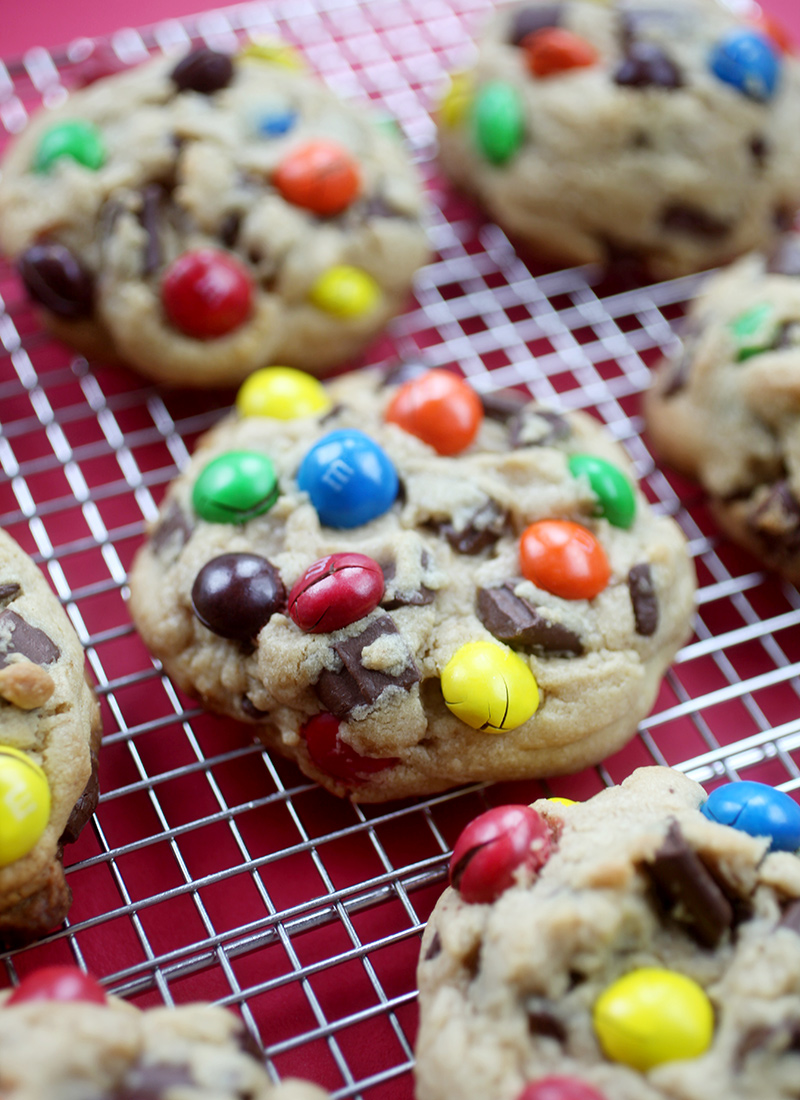 Enjoy a great big bite!