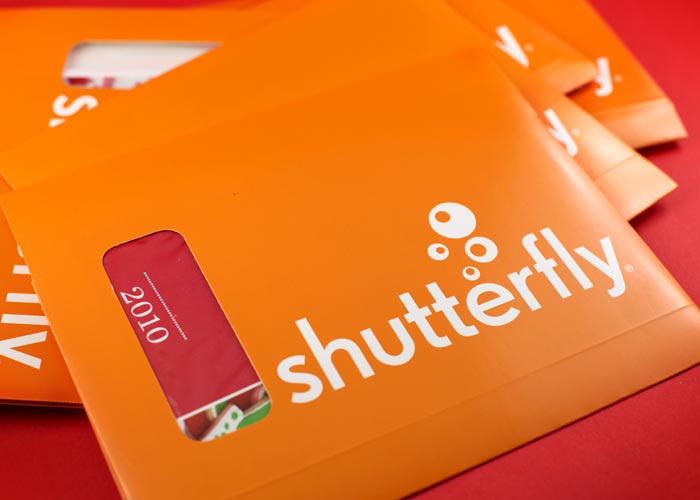 This is going to be fun. Shutterfly has offered to sponsor a giveaway that I think will make you happy. You know Shutterfly don't you. I bet a bunch of you guys have used them before to print family photos or even photo books. I know I have. Plenty.
So what does this mean exactly? Well, this giveaway and prize – don't peek yet – are sponsored by Shutterfly. Now, I usually handle giveaways on my own because I like to buy the prize and be in control of the things I give away. But this is one I would want to do … for a couple of reasons. One. I love using Shutterfly – their stuff is great. Two. The prize is awesome. So I feel good letting them offer it to you.
Before I go through how the giveaway works, let me show you some cute things I just made on their site.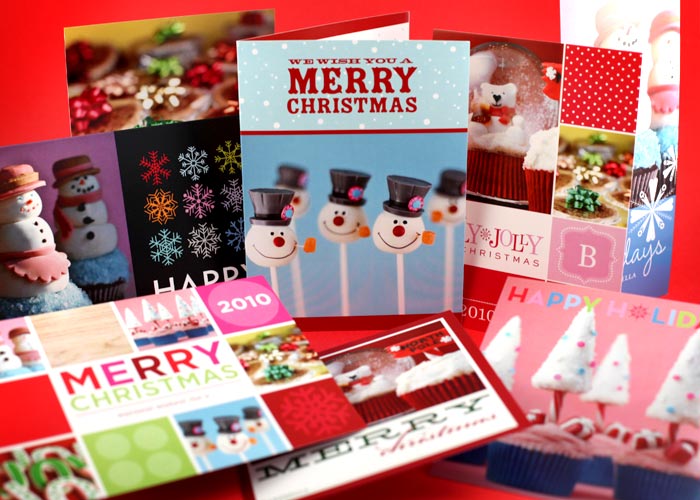 Photo cards! And lots of them. This is the first time I've used Shutterfly to make cards. I usually just do prints or enlargements or make photobooks. So this was fun to try out. I used a few photos of sweets I've made in the past for holidays as the subject matter. The colors worked out great with their templates.
I could have just as easily used family photos to make the cards, but this felt right. Sweet even.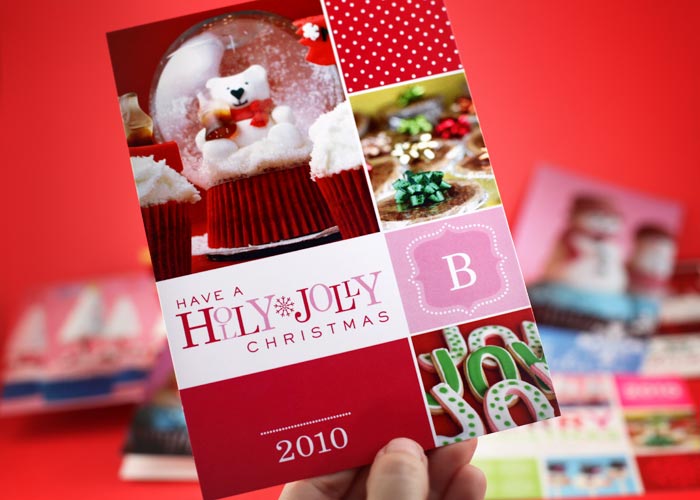 Look at this one. It lets you place three images and choose an initial as part of the design. Too cute.
It's a flat card so you can write on the back or even add a message above the year as part of the design. I left that part blank.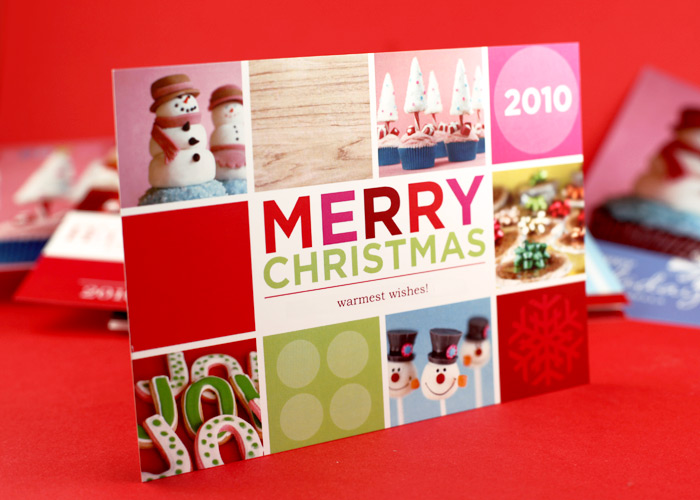 Here's another flat one. Very cheery. I like. I do.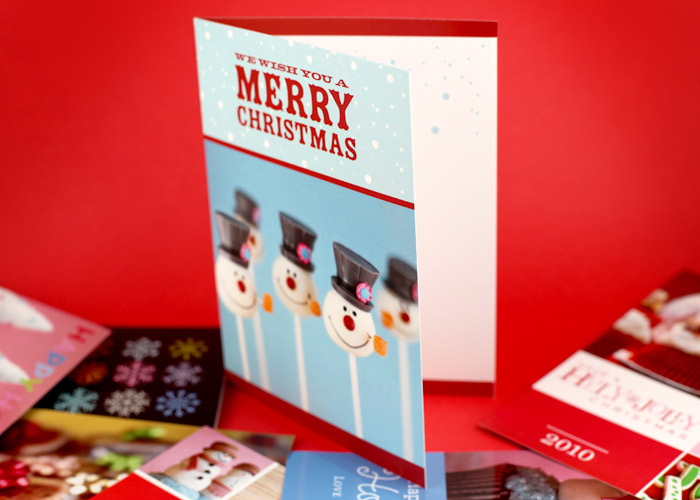 And this one. It folds so you can write on the inside.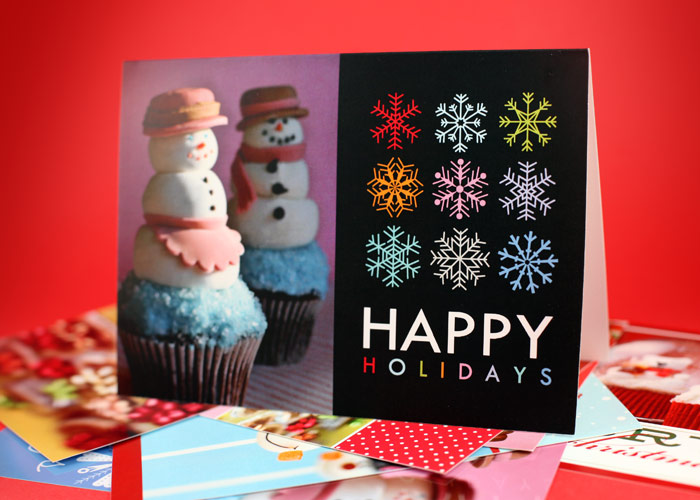 They even have top fold designs.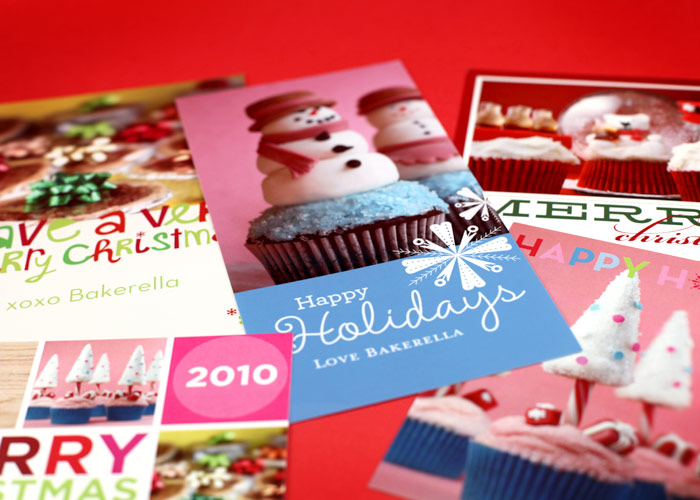 And these tall cards that come in packs of 12.
I don't know which kind I like best. Do you? Folding cards? Flat cards? Photo cards? Square cards? Tall cards?
Too many cute choices. I need help picking. Which one is your favorite?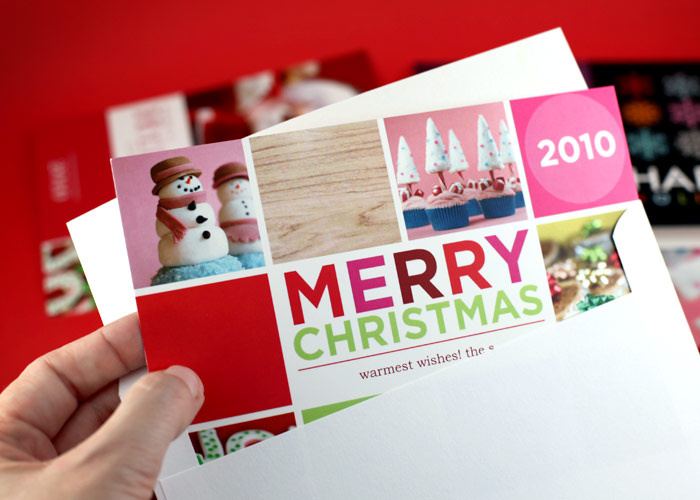 Oh … and they all come with envelopes too …  if you were wondering.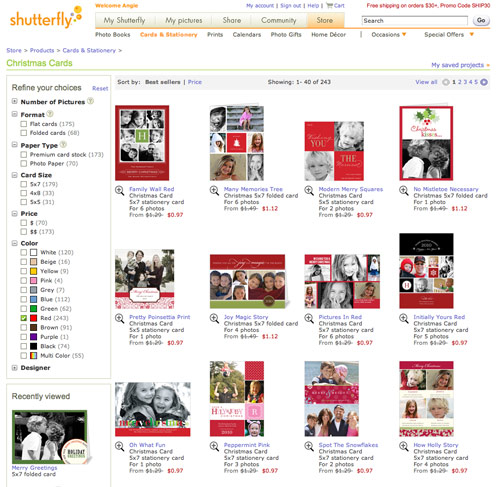 This is a screen capture of their website. If you have a Shutterfly account, you can add your own photos to your account and then visit the Cards & Stationary section to make holiday cards.
Pick designs based on format, card size, price, color or just sift through all of them until one jumps out at you.
That's what I did. Except too many jumped out at me.
Once you pick your design, you can use images you have uploaded to your account and drop them into the template and create your very own cards. It was fun. Try it.
Or  … if you just want to know how you can win this…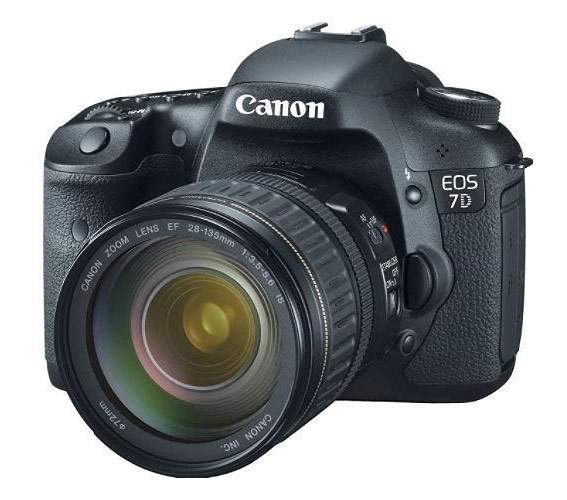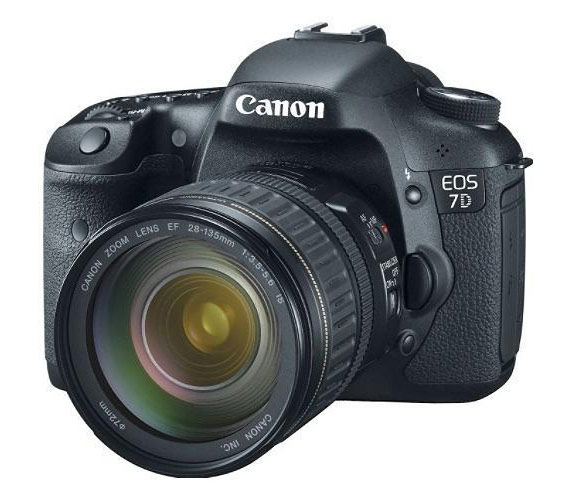 (Told you you'd like it)
…then, here's what you can do:
Just upload your own holiday photo to the Bakerella Sharesite on Shutterfly to be entered to win. That's it. You don't have to make anything, just share a photo. Photos can display your family, the holidays or a favorite holiday baking experience. (I added pics of some of my holiday baked goods as an example of what you can do.) Only one photo entry per user please.
You will need to sign into your Shutterfly account or create one real quick so you can upload an image to the Sharesite.
Also, after you sign in to Shutterfly, make sure to add yourself as a member to the Bakerella Sharesite.  Here's how: When you are logged into your account, visit http://bakerella.shutterfly.com. You will see the link "Ask to become a member" (see example below) Becoming a member will make it easy to contact you if you win. Follow the steps below:
Go to Shutterfly.com and create an account
Add your uploaded photo to the Bakerella Sharesite
Click the "Ask to become a member" link (see example below)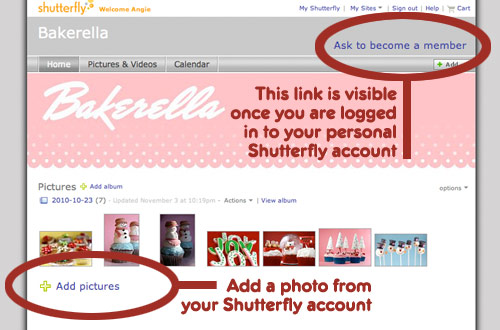 Oh yeah, you must live in the U.S. for this one (I'm sorry my international friends) and be 18 or over, too.
Here are the complete rules – All official like since this is sponsored by Shutterfly.
The contest runs from November 9, to November 17, 2010. So that's plenty of time to go through some of your photos and pick one you want to add to the Sharesite.
Prizes? Yep, there's more than one. 25 contributers to the Bakerella Shutterfly Sharesite will win a $30 gift card fulfilled as a digital code, redeemable on Shutterfly.com. And ONE (1) of those 25 winners will also win the grand prize. A Canon EOS 7D Digital SLR Camera and Canon EF 28-135mm IS lens. Whoohooo! Approximate retail value $1,715.
Winners will be chosen randomly. That takes some stress off of which photo to upload. Winners will be announced the week of November 29, 2010 in a follow up post on bakerella.com.
<< WINNERS ANNOUNCED HERE >>
Sound good? Great. Can't wait to see your pics.
Have a favorite holiday photo in mind already? Want to bake something yummy to show? You can. You have a little time. Have fun and good luck.
P.S. Which card of mine do you like best? Trying to decide which one to order multiples of and it's not easy.