I recently added a little section to the site called Pop Stars that some of you might find fun. Since I started making cupcake pops and then cake pops in different themes, I have received bunches of emails from readers that have made their own cake pops and have been sweet enough to share their photos and stories with me. And I wanted a way to share them with you.
I mean if it wasn't for you guys, I would have never stretched myself to see what I was capable of. Your enthusiasm for all the cake pops I've made, makes me want to keep trying harder, so thank you.
Anyway, I hope these Pop Stars give you ideas on themes and color schemes, and maybe even the confidence to try them out yourself.
Here's a glimpse of the first batch I've added to the site.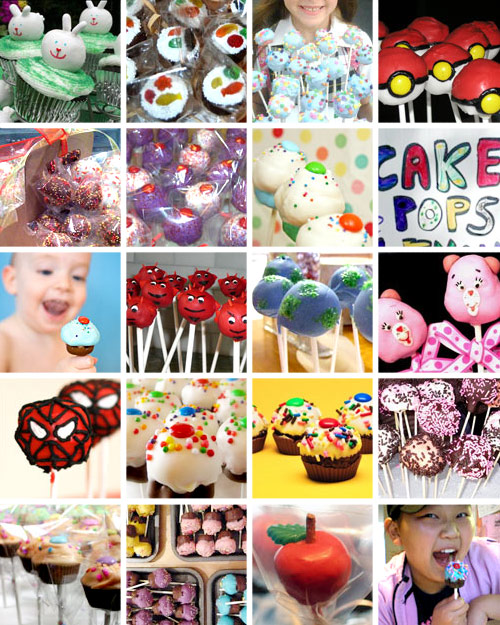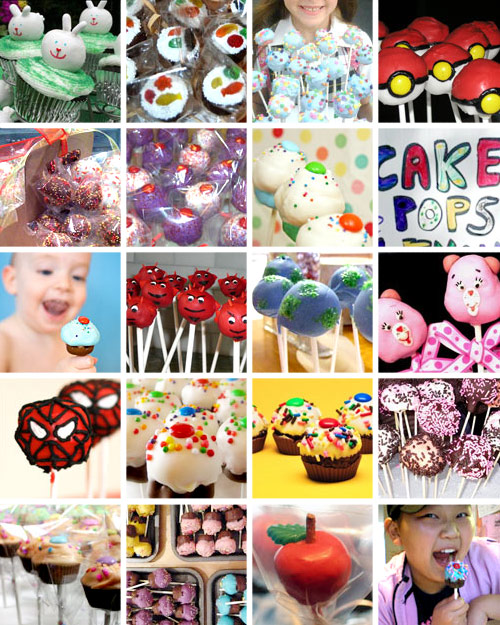 But there's lots more to come. So from time to time, I'll pick more Pop Stars at random and add them to the site. Some might be photographed really well, some might have a sweet story behind them and some might just be super cute. I hope you'll have fun looking at all of them.
To view them, you can click on the Pop Stars link in the gray box found in the upper left hand portion of the site.
When you click on the link you'll go to the Pop Stars Index Page where you can click on any thumbnail to go straight to the larger version of the image on its own page.
Once on the individual page, you can browse more Pop Stars by clicking on the "Previous Pop Star" and "Next Pop Star" links on each page.
Here's a little visual illustration in case my wordiness confused you: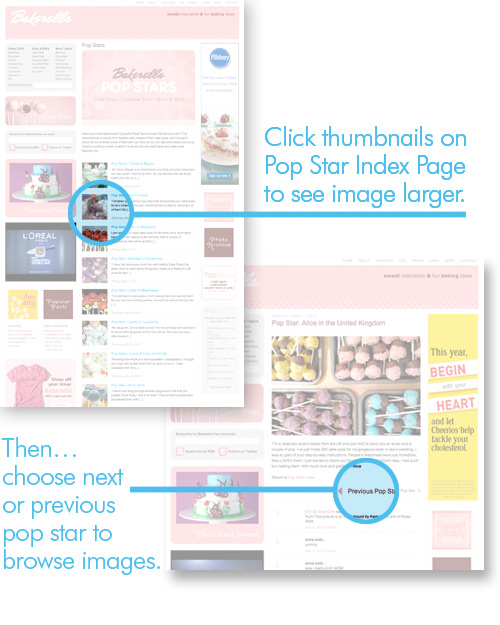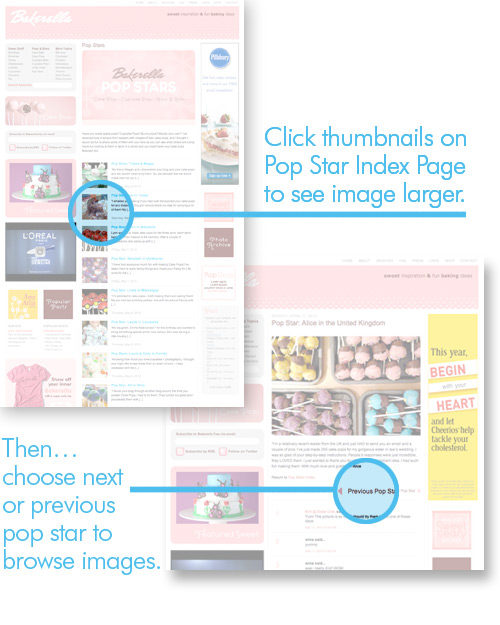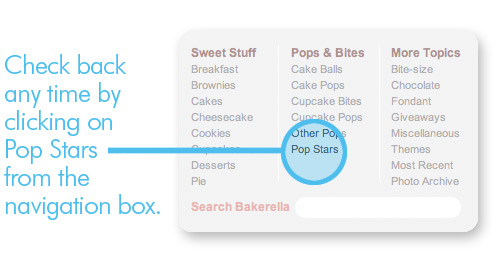 If you want to be considered for the next Pop Star, email your photo to the address on the contact page.
Add "Pop Star Submission" in the subject line and include your first name, state or country and a brief bit of info about the photo.
Photos should be around 500 to 800 pixels wide at 72 dpi.
Please don't send hi-res images if possible. Keep in mind that not all submissions will be added and it may take some time for the ones selected to appear.
Thanks again. Love you guys.
P.S. I baked something yummy this weekend. I'll do my best to get it up soon.