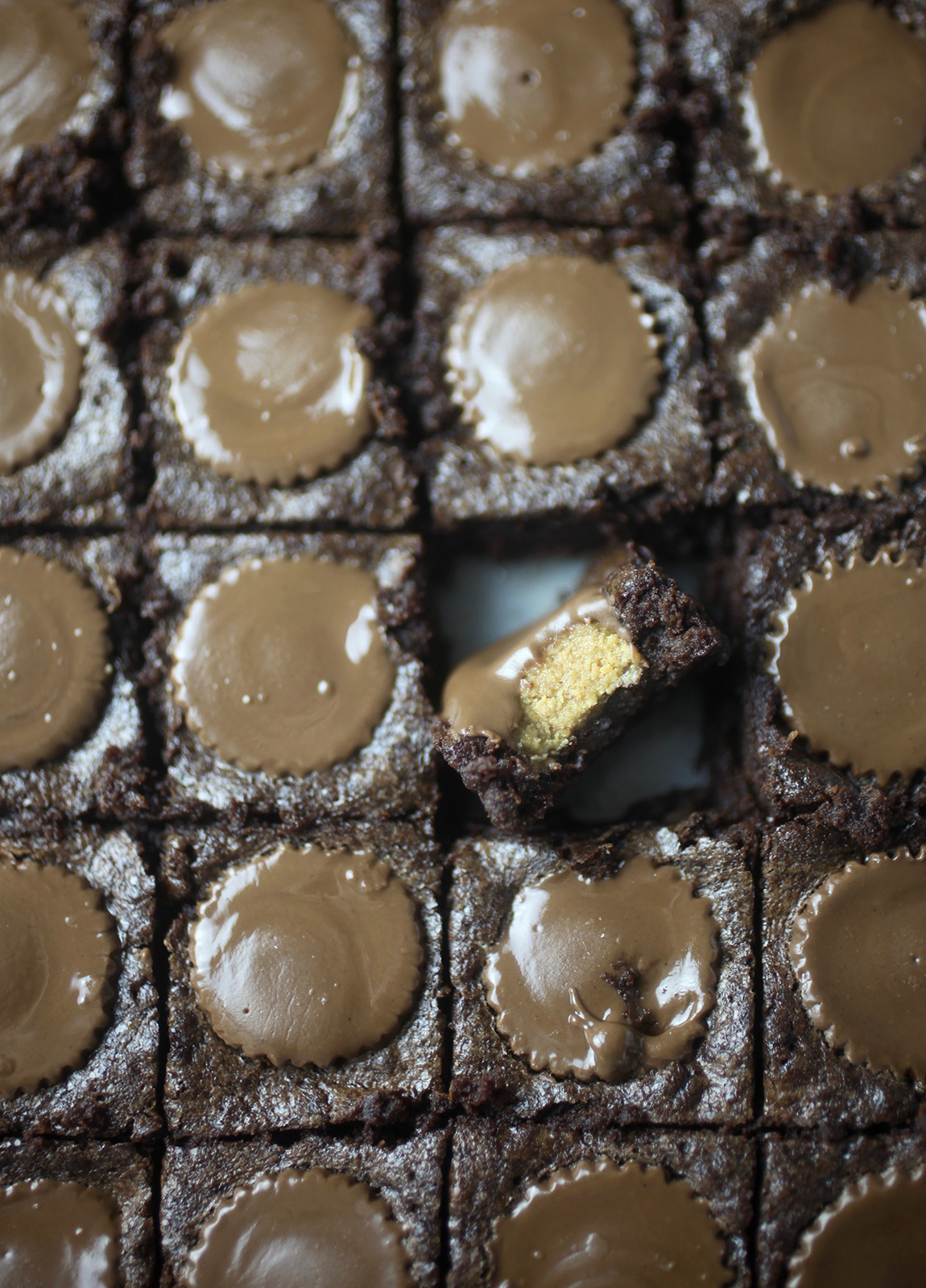 Look at these bite-size delights! Peanut butter candy cups hugged by a delicious chocolate brownie. They are so good and a smaller version of these Brownie Candy Cups that I love so much. The cups are a fun treat to take to parties, but the foil liners they bake in are super hard to find these days, so I made this 13 X 9 version that you can take to friends and family or just enjoy right at home.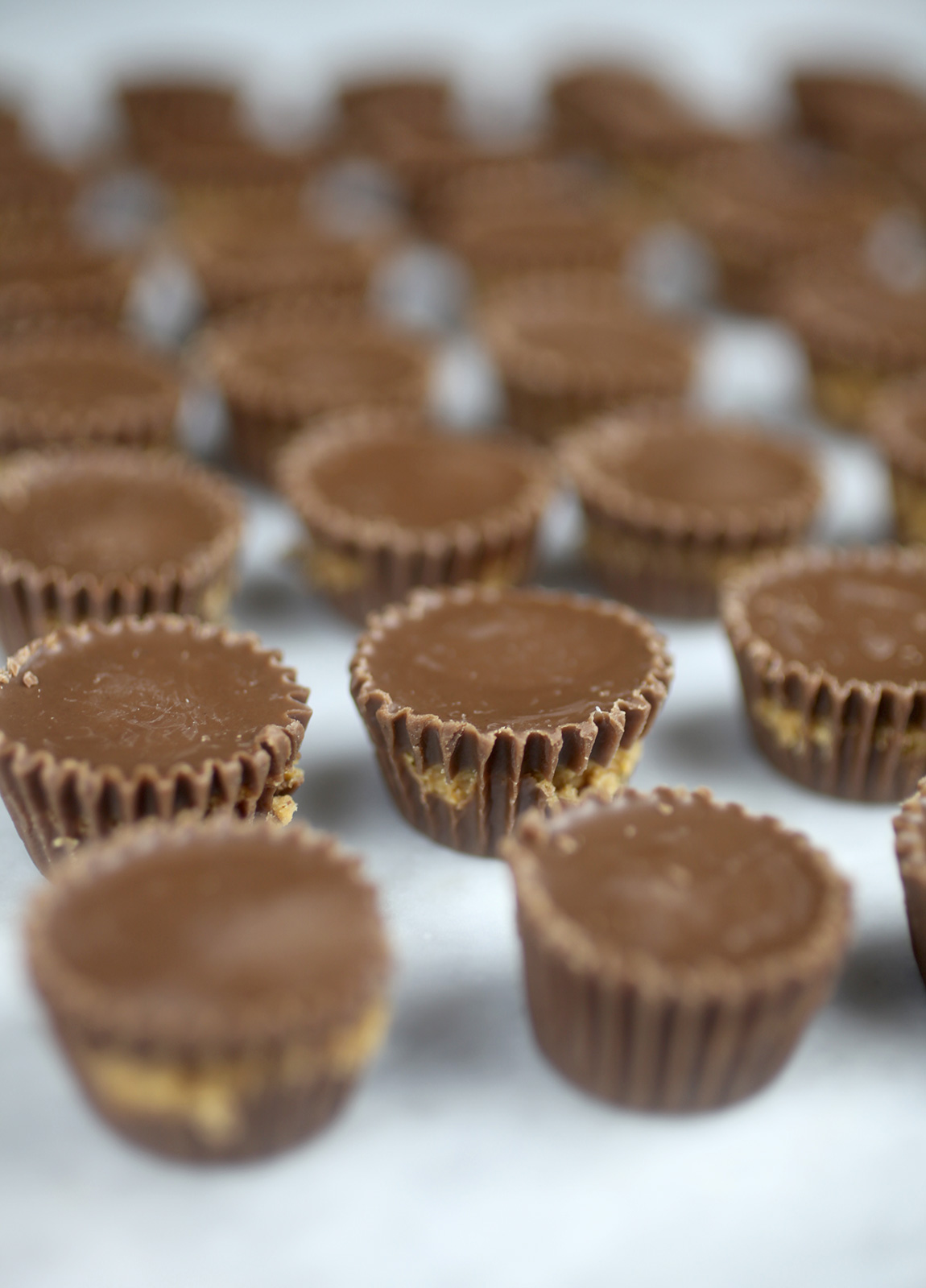 Make these with Reese's Miniature Cups and you'll end up with 35 tw0-bite treats.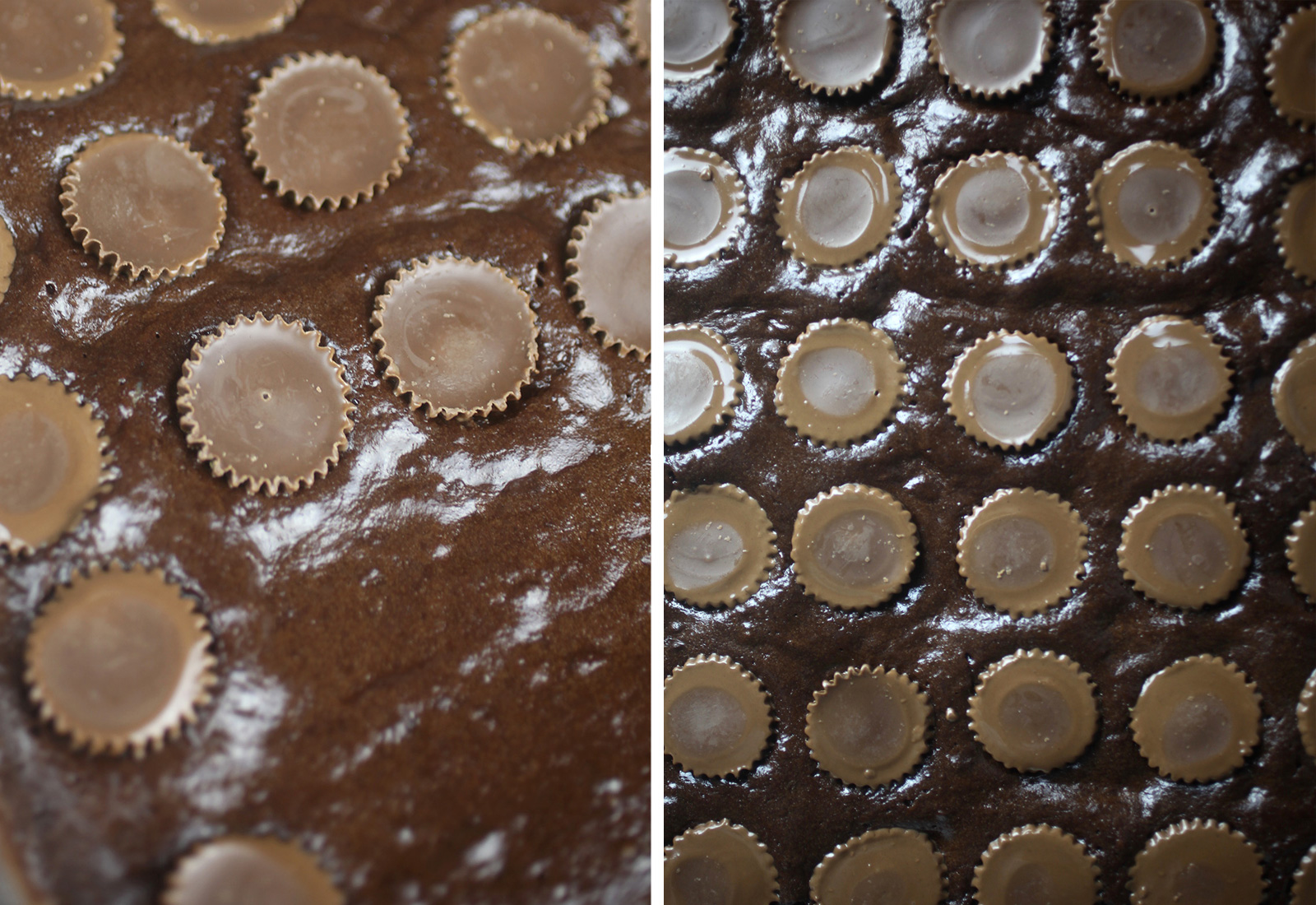 Place the batter in a greased 13 X 9 baking dish and bake for about 15 minutes. Then remove the brownies from the oven and press 35 candies in 5 rows of 7. Try to form even lines when you place them. Then bake for another 10-12 minutes for the brownies to finish baking and the candy cups to warm and melt slightly into the brownie batter.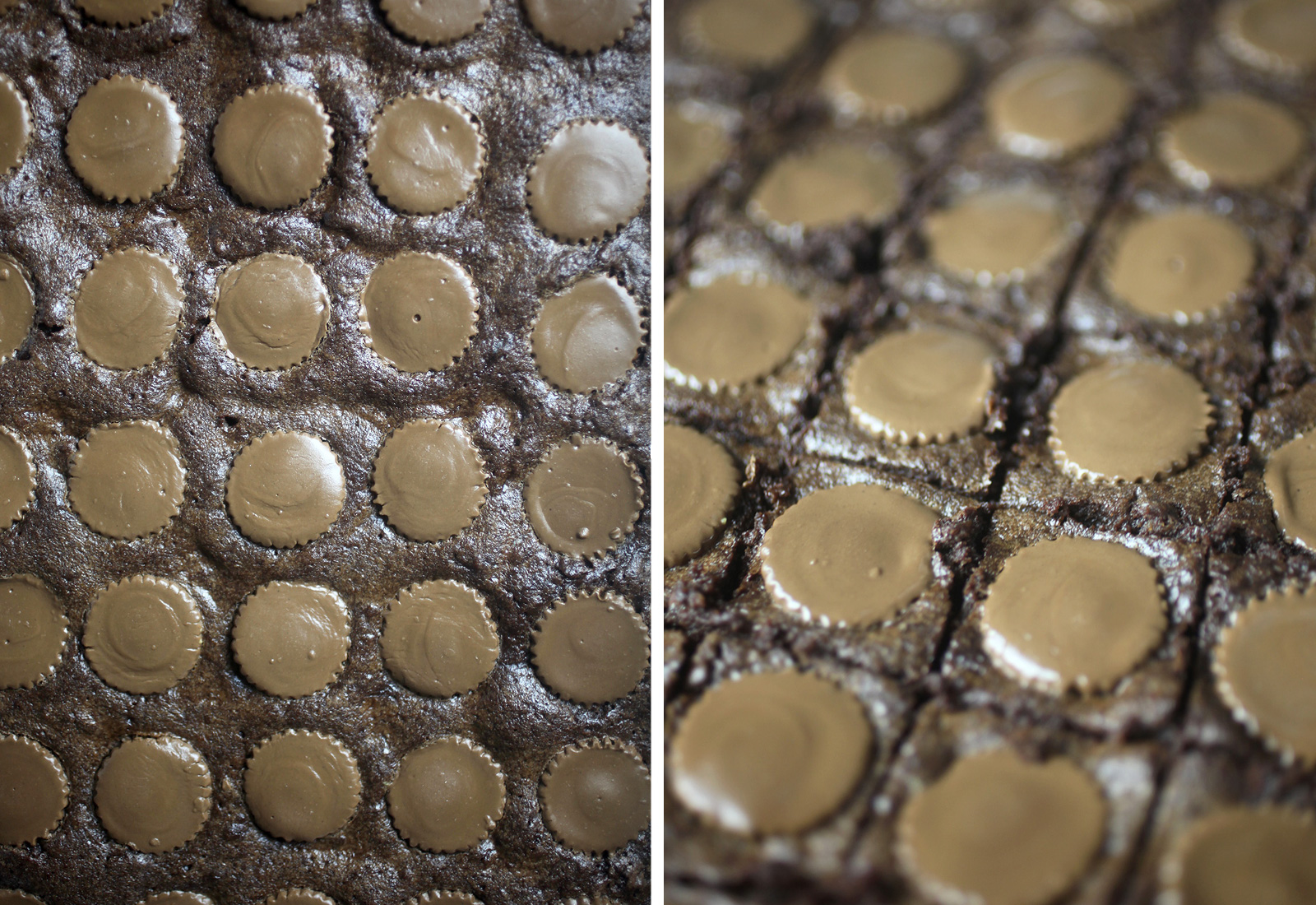 After they cool, cut them into 35 squares using a thin knife, while trying to keep each miniature candy centered within the lines.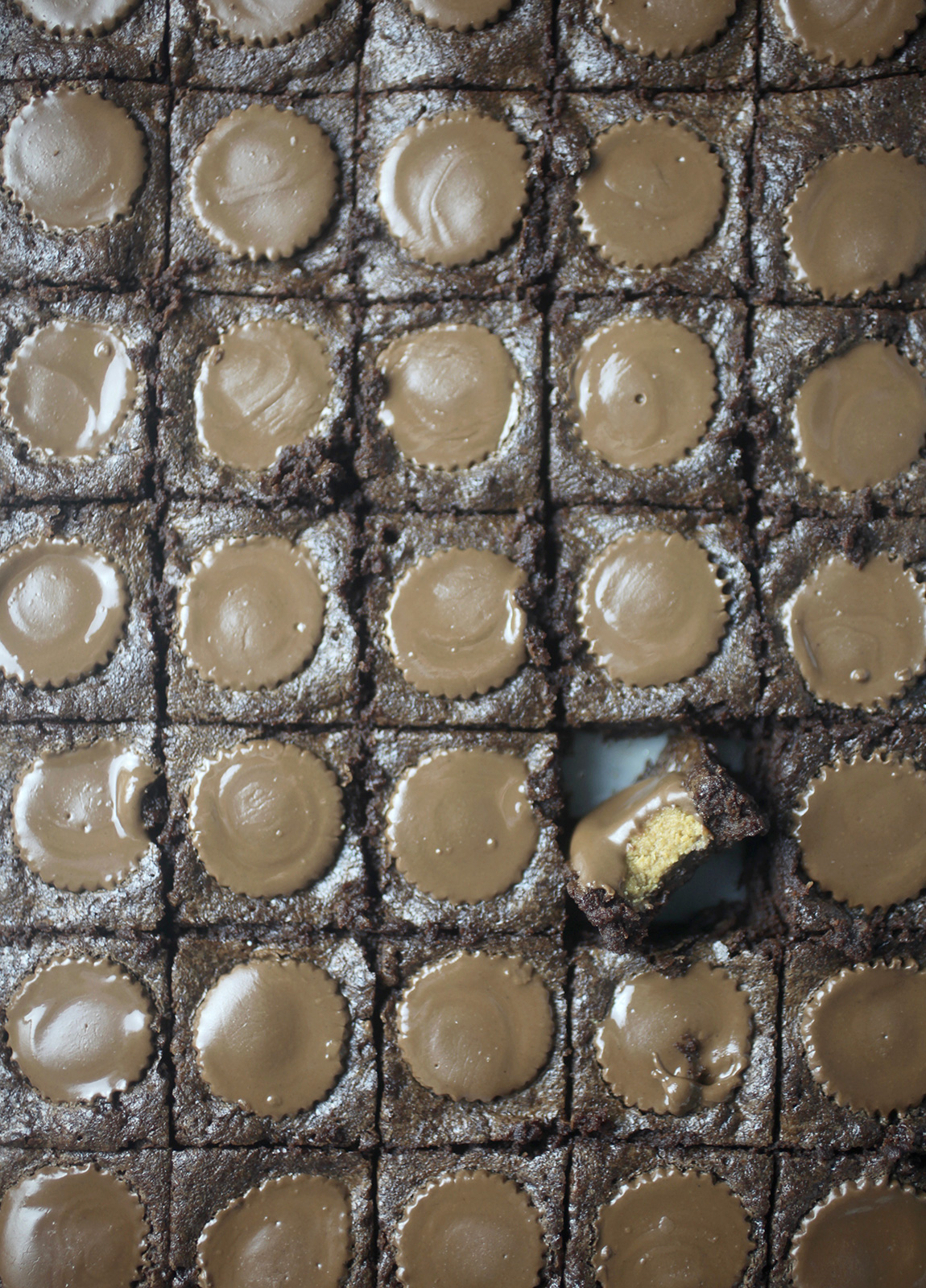 Then take a bite … or a bunch of them!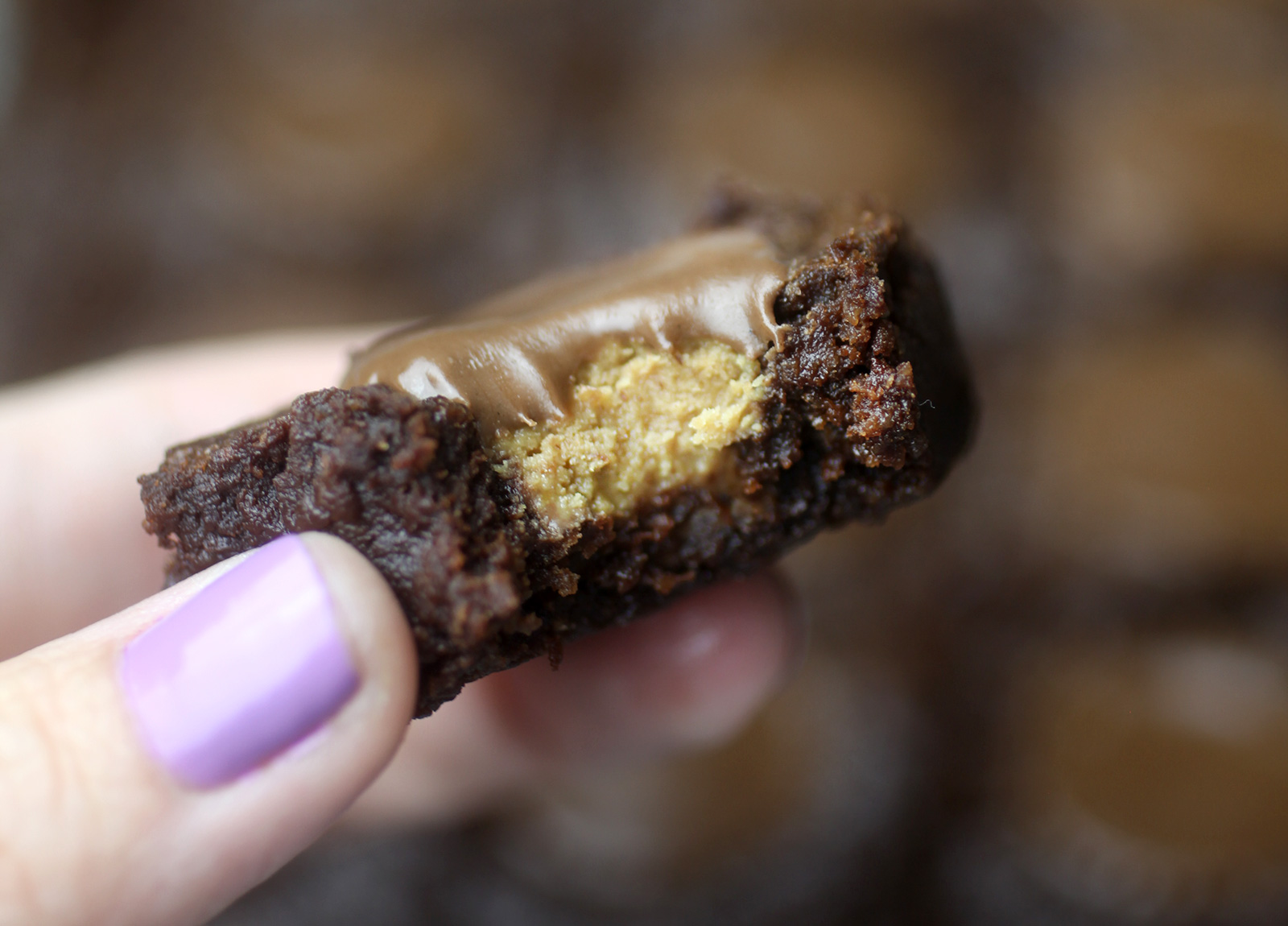 These treats are on the tiny size, but they pack a punch and are delicously decadent.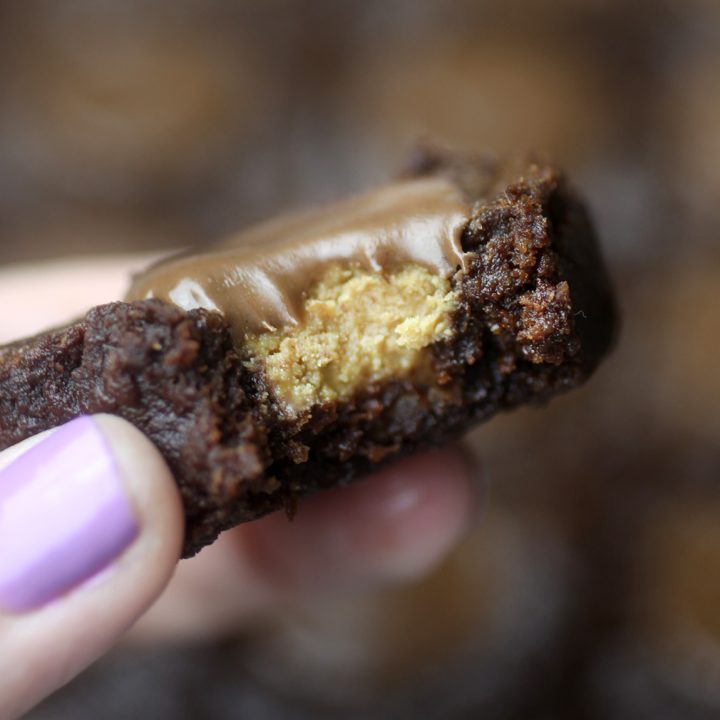 Yield: 35 Brownie Bites
Reese's Brownie Bites
Prep Time 20 minutes

Cook Time 25 minutes

Total Time 45 minutes
Ingredients
3/4 cup all-purpose flour
3/4 cup natural unsweetened cocoa
1 teaspoon salt
1-1/2 cups granulated sugar
3/4 cup unsalted butter, melted
3 eggs
2 teaspoons vanilla
35 Reese's miniature peanut butter cups
Instructions
Preheat oven to 350º F. Grease a 13 x 9 inch baking pan.
Combine sugar and melted butter in a large bowl. Stir in the eggs and vanilla.
Sift flour, cocoa and salt together in a medium bowl using a wire whisk. Then add to the sugar mixture and stir until combined.
Pour batter into pan and spread evenly.
Bake for 15 minutes.
Remove pan from oven and quickly and carefully arrange miniature Reese's in a grid of 5 columns by 7 rows. Gently press each candy cup just about even with the surface of the batter.
Bake brownies for another 10-12 minutes.
Remove from oven and let cool. When cool, use a sharp thin knife and cut into 35 squares, highlighting a candy cup in the center of each square.
Notes
Get prepared and unwrap candies and place in an organized 5 x 7 grid while the brownies bake for the first 15 minutes.

You can use one of the wax candy wrappers between your finger and the candy to avoid any fingerprint impressions on top when you press into the batter.

I baked and stored these in a covered glass dish.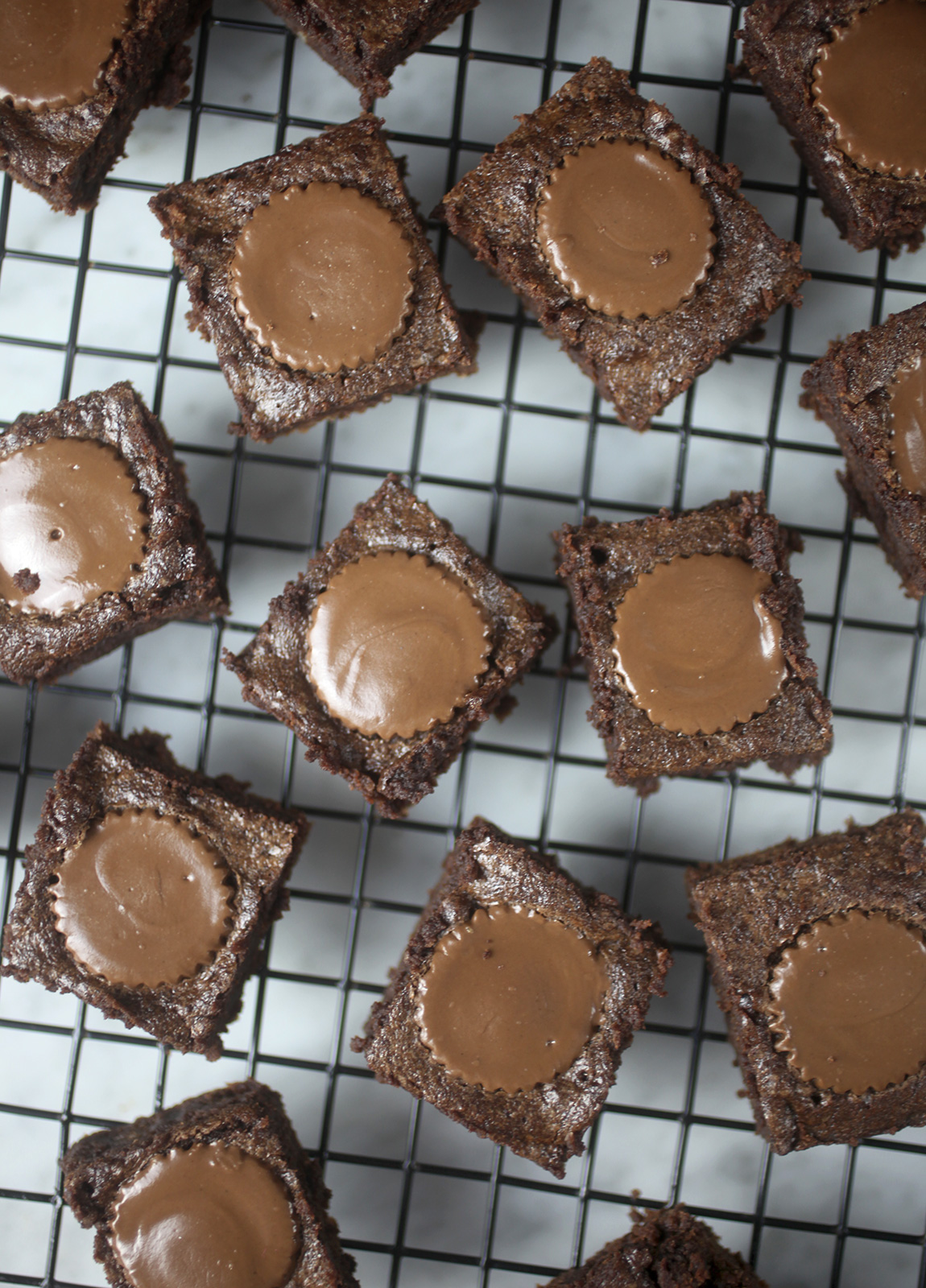 Hope you enjoy!