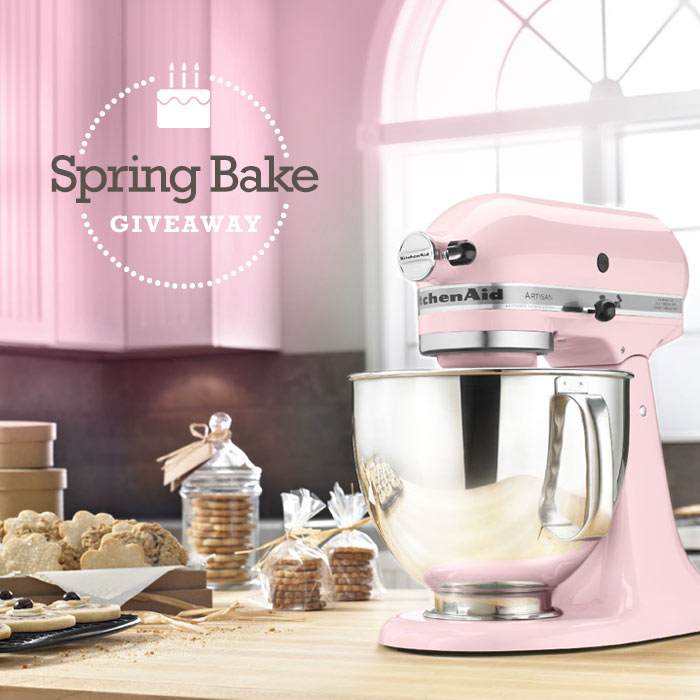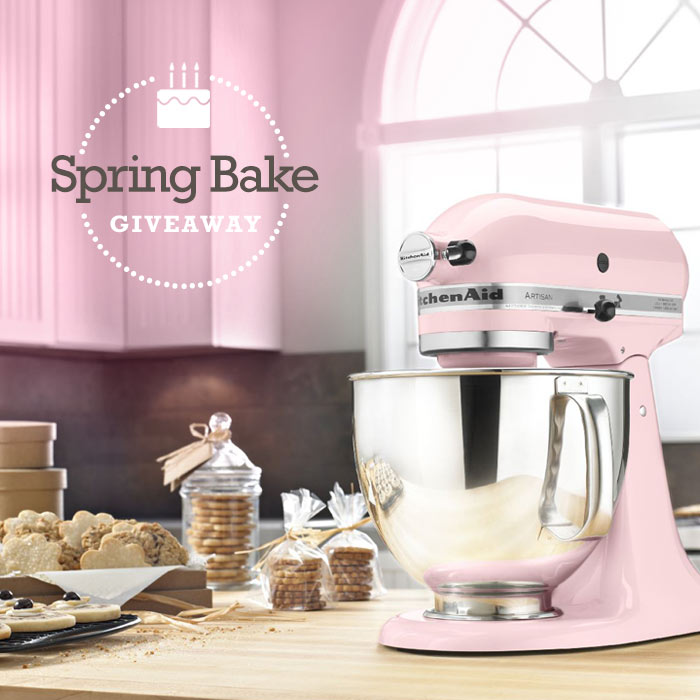 I've been in spring break mode lately. You might have noticed since I didn't bake last weekend. I think it's because I recently went on a vacation which I haven't done in a couple of years and it felt awesome to just relax and do nothing. And now being back home I can't stop enjoying the warmth that's finally taking over. Spring is probably my favorite time of the year. Unfortunately, in the south, you only have about seven minutes to enjoy the season before the hot and humid heat of summer takes over. Okay, okay – I'm exaggerating a little. It probably lasts eleven minutes. ; ) So you've got to enjoy all of them while they last. And I'm trying.
Got Spring Fever, too? Take a break with me and enter this sweet Spring Bake Giveaway for a chance to win a KitchenAid Stand Mixer… in one of the following pastel colors. Plus a white and silver choice in case springy isn't your speed. Me? I have the pink one, but man, that aqua sky is calling my name. And the ice and crystal blue. too. I'm glad I don't have to choose.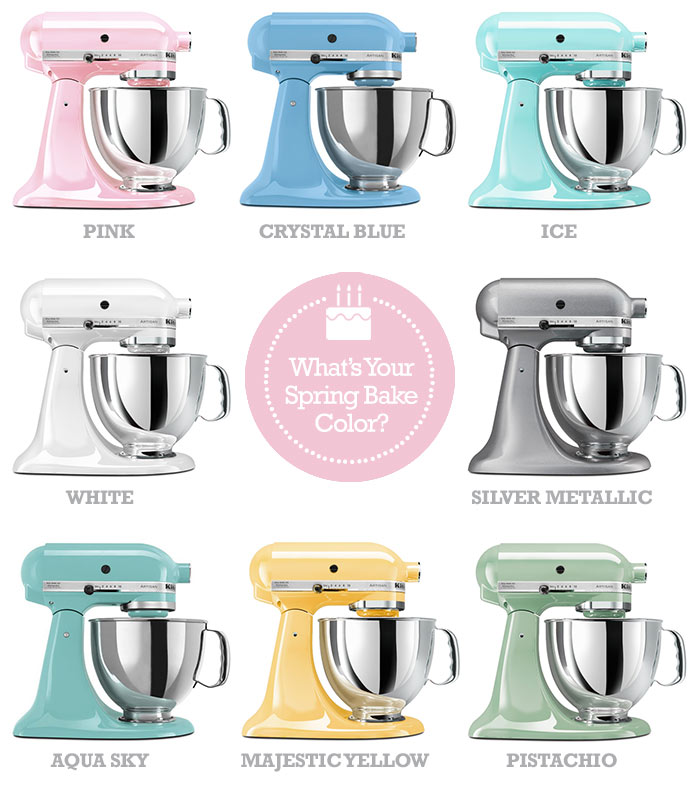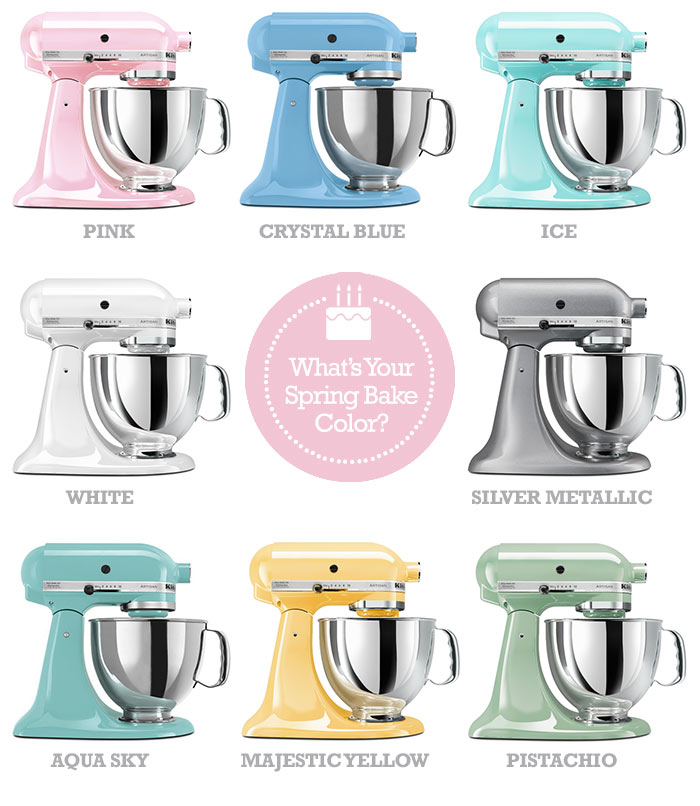 Enter the Spring Bake Giveaway for a chance to win a KitchenAid 5-quart Artisan Series Stand Mixer
To enter, just leave a comment on this post answering the following question.
What's your favorite thing to do or place to go on vacation? Oh and pick your pastel, too.
Deadline to enter is Wednesday, April 24th, at 7:00 pm ET.

Time's Up. Winner announced below.

One winner will be chosen at random and announced sometime Wednesday evening on this post.
Good luck!
Okay, we have a winner. And the winner picked pink. I thought for sure ice or aqua sky would win. So many of you guys love that color. And me too.
The winner is …… Comment # 6625. Yay Veronica! You are getting a pink mixer! And now I totally want to go on vacation again. You guys have fun ideas.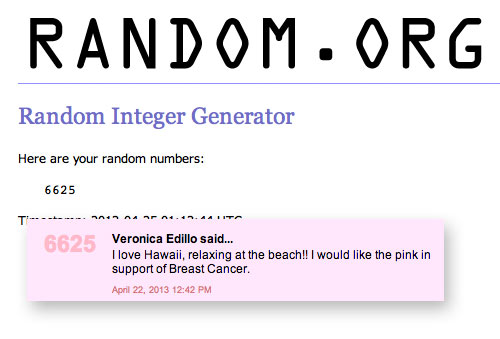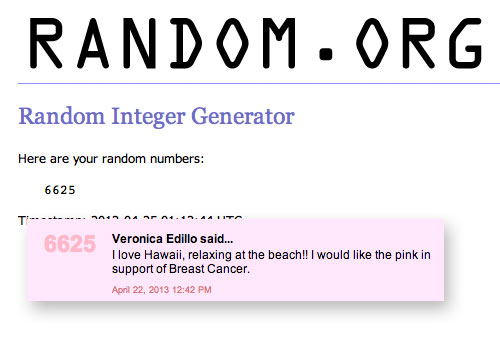 Giveaway sponsored by me.