This is good for a giggle and another reason why Chronicle Books (my publisher) has been so much fun to work with. Besides their people, their super fun books and great design … they do crazy stuff like this. Check out what Liz and Anna dressed up as for their office Halloween festivities on Friday. I'm still laughing about it …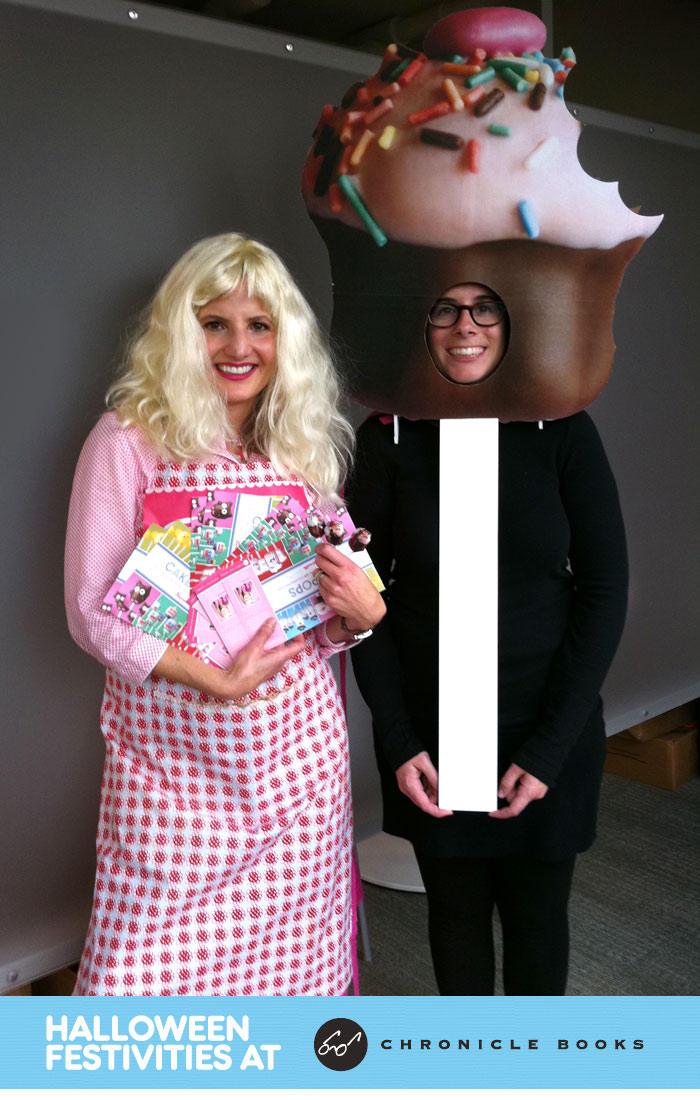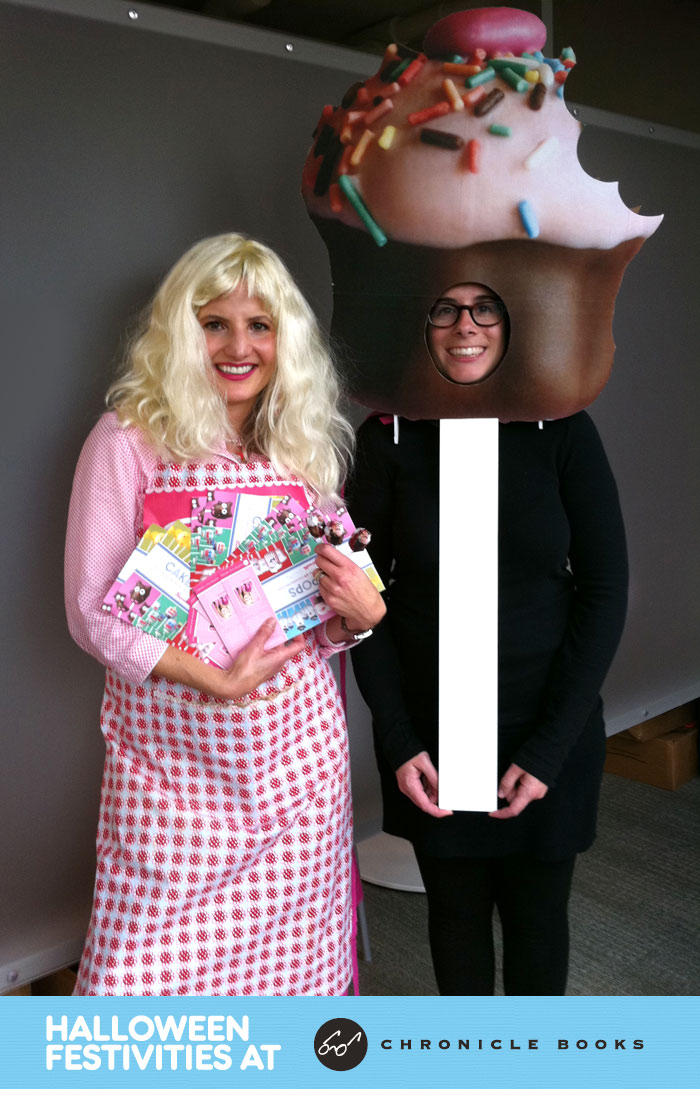 … and I thought you guys might get a chuckle, too.
Now, since we're talking costumes… any plans on dressing up this Halloween?
What are you … or your kids gonna be? I'd love to hear.