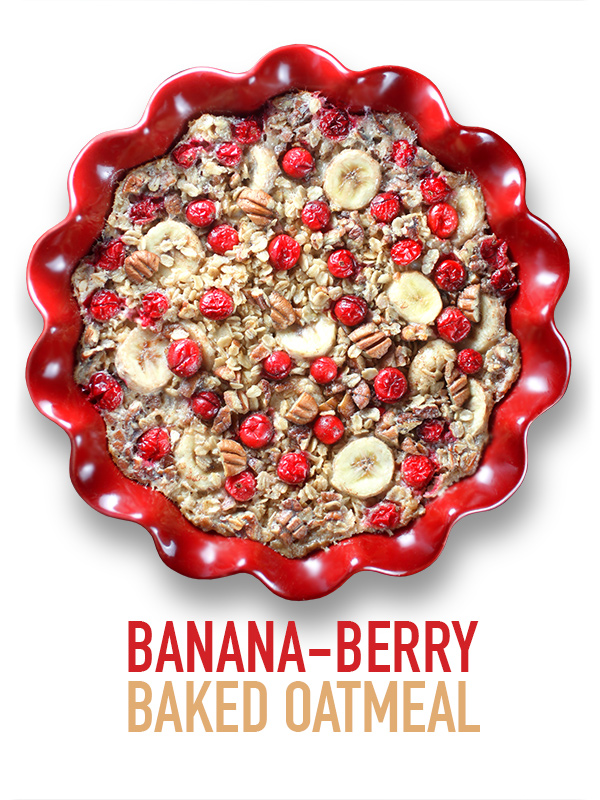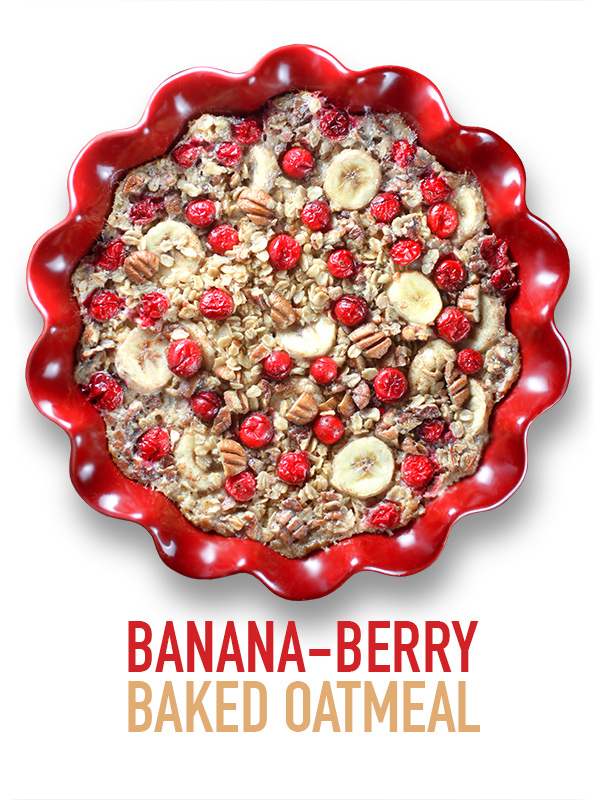 A couple of weeks ago I shared these Grab and Go Breakfast Bars in collaboration with Quaker Oats. And today I have another make ahead morning meal for you. This Banana-Berry Baked Oatmeal is quick and easy to make in the morning. But you can also prepare everything the night before so you can pop it in the oven for a quick breakfast or fun brunch with friends.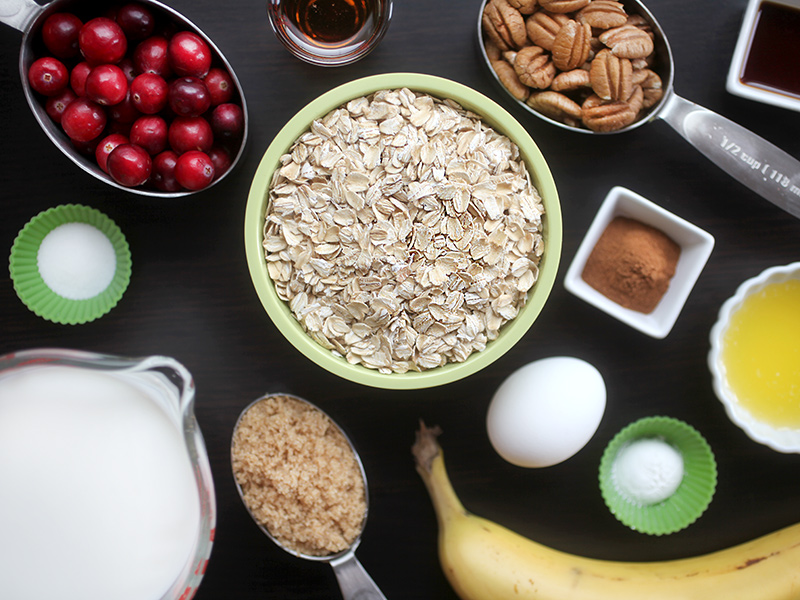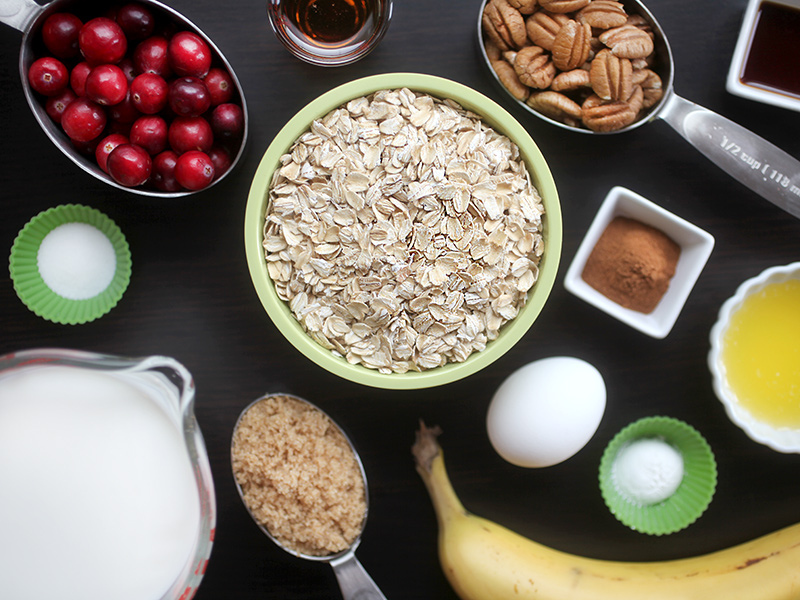 Plus, if you make it the night before, then you can get on with your day instead of starting it off by washing a bunch of dishes on a Saturday morning.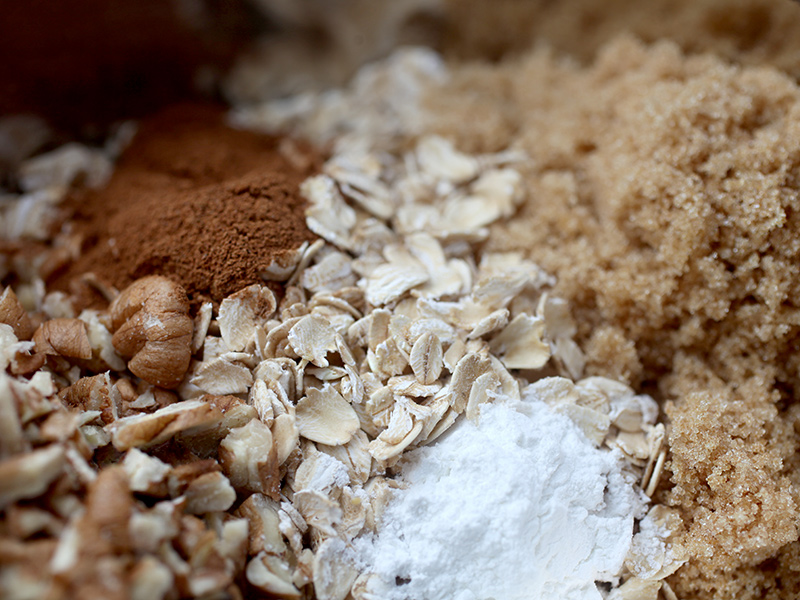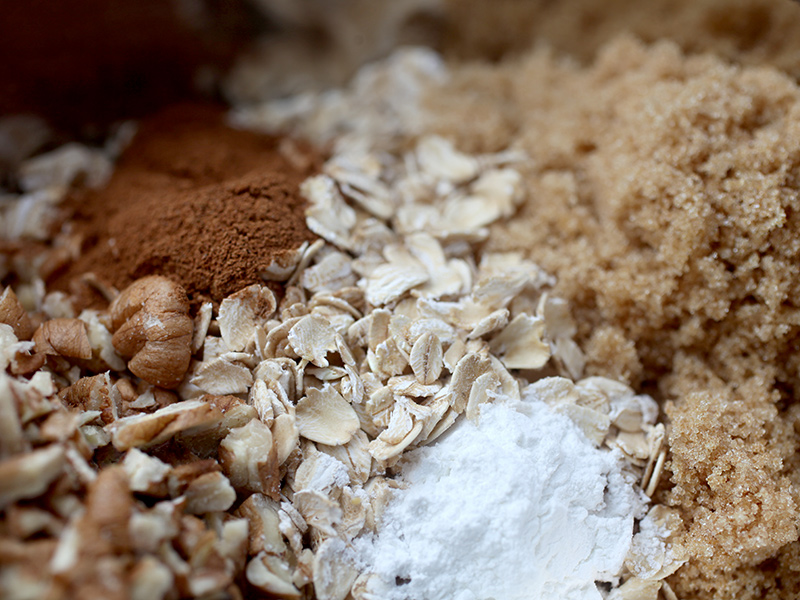 Okay, let's get going. Oats, brown sugar, pecans, cinnamon, baking powder and salt.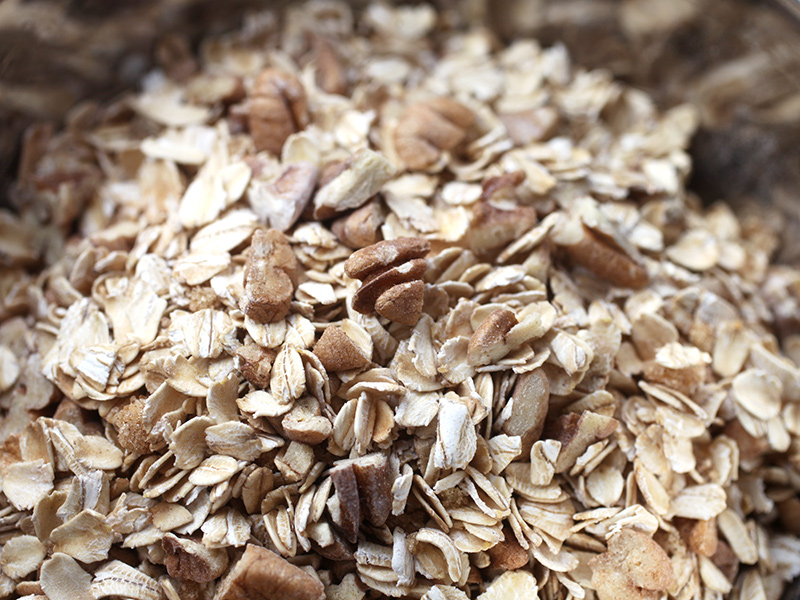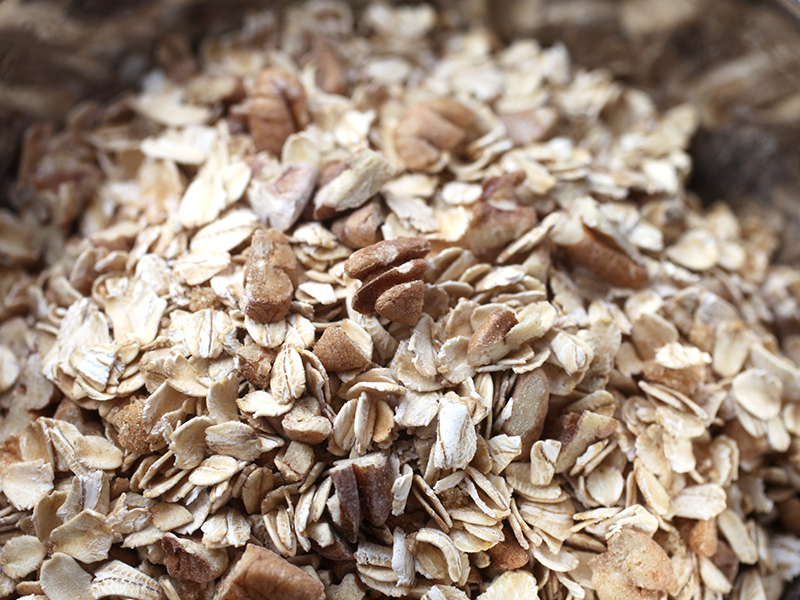 Toss them all together in a medium bowl.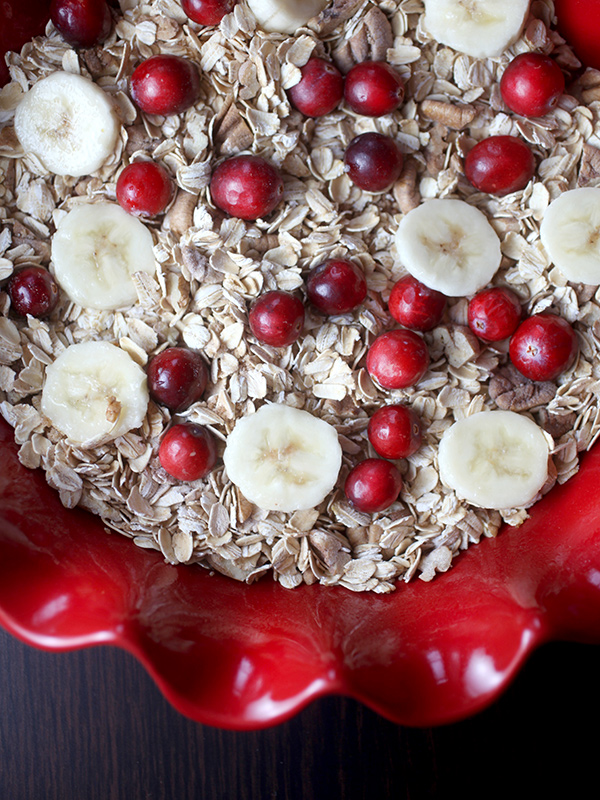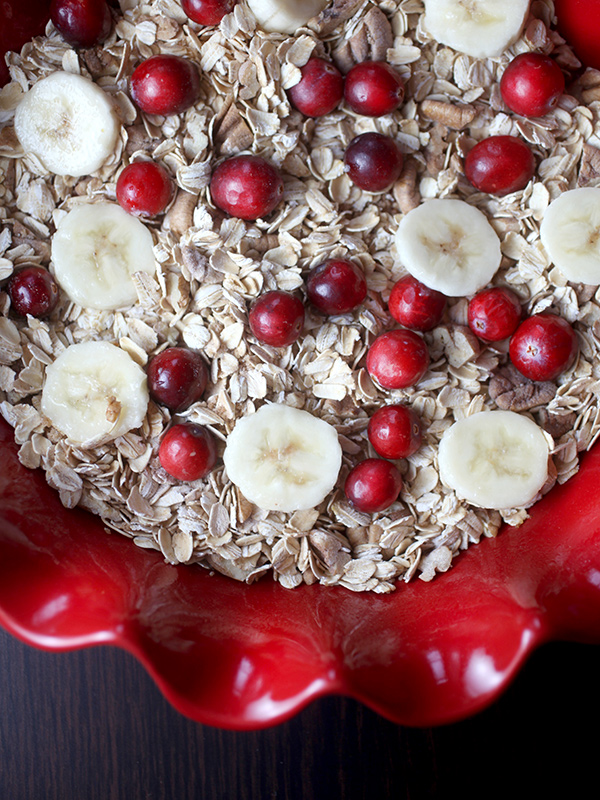 Layer the oat mixture in an 8-inch baking dish with your favorite fruit. I'm feeling bananas and cranberries today.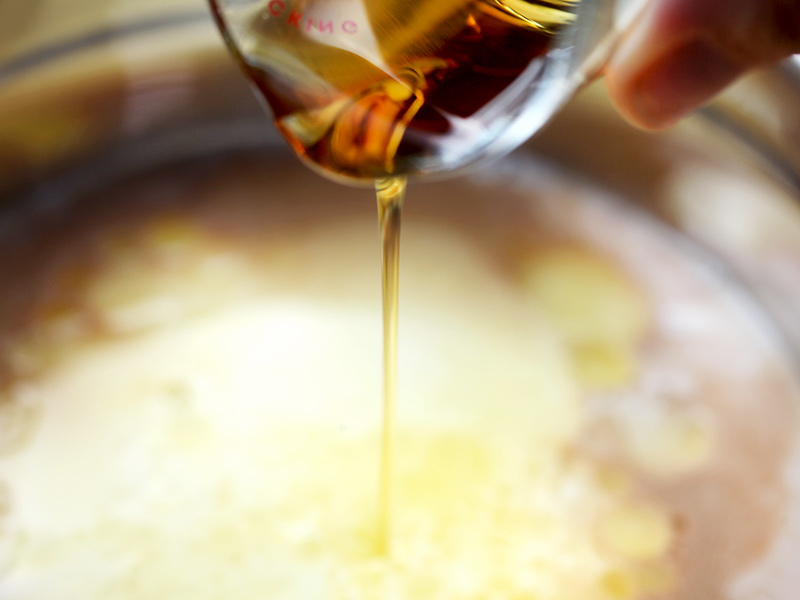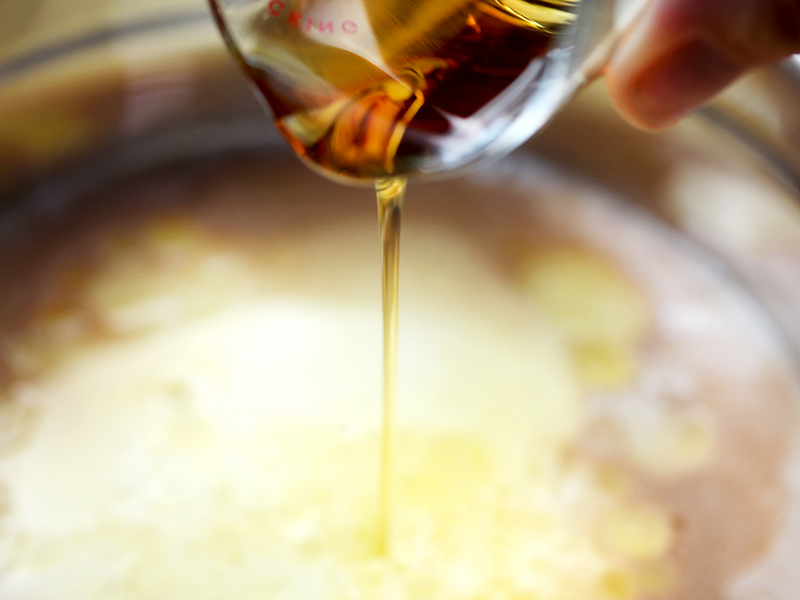 Then mix up the wet ingredients. Milk, vanilla, melted butter, egg, and maple syrup. Oh yes!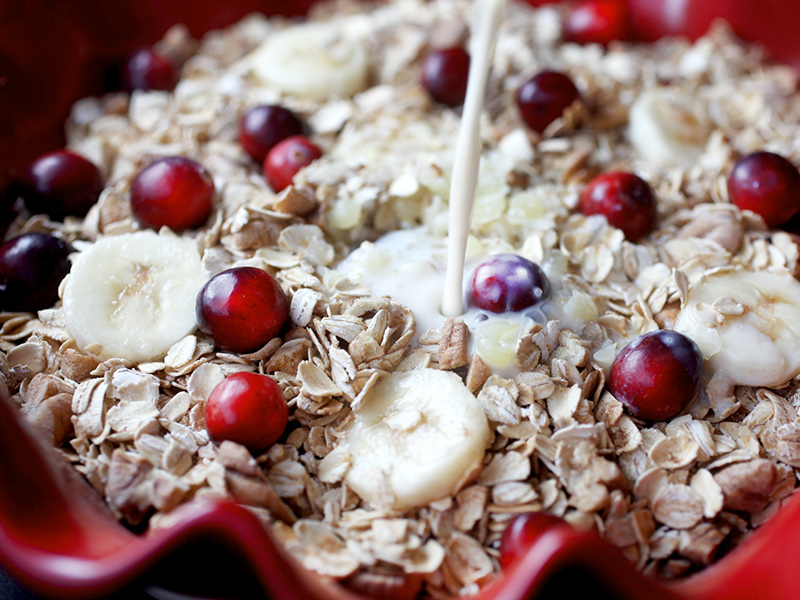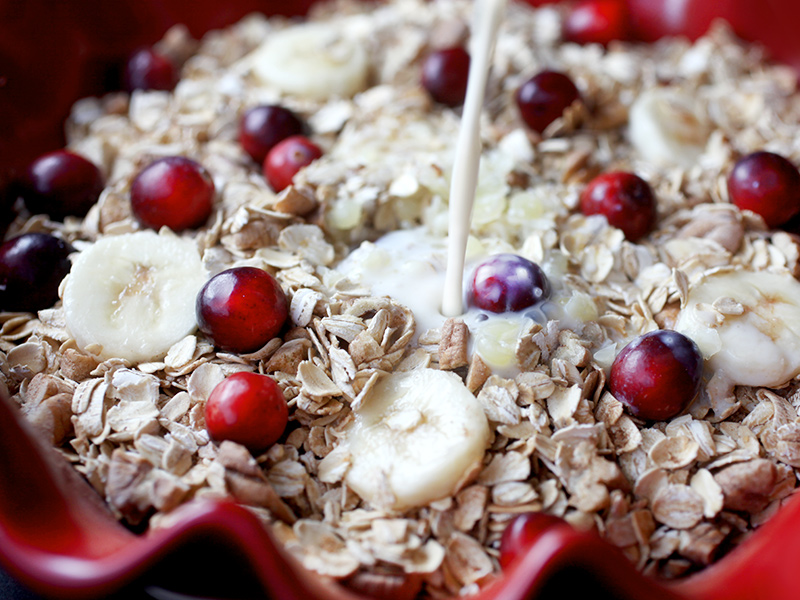 Gently pour the milk mixture over the oats mixture.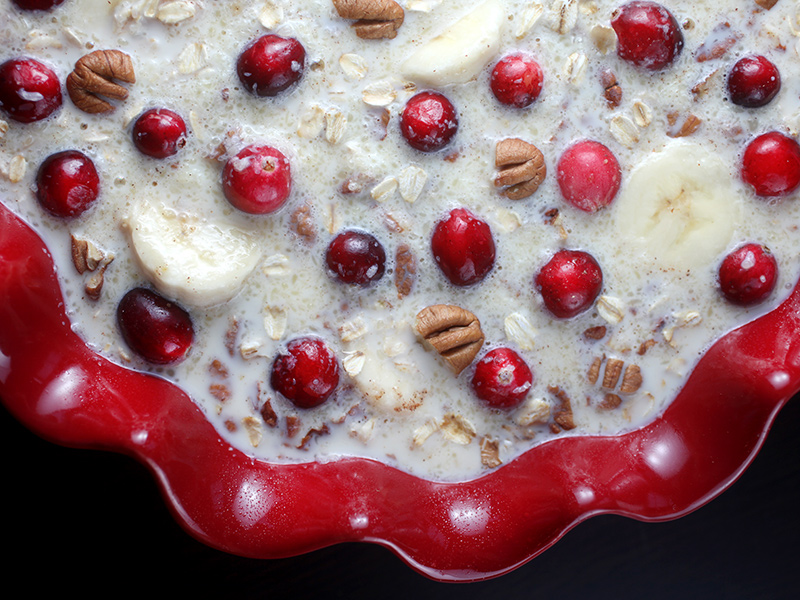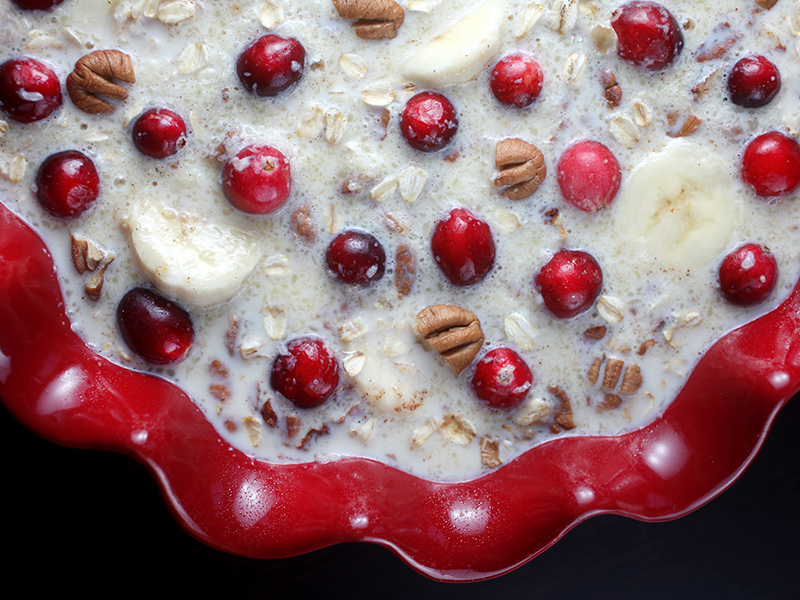 The liquid will cover the ingredients, but I reserved a few uncoated pecan pieces, cranberries and bananas to place top. Now, cover and refrigerate overnight or bake right away.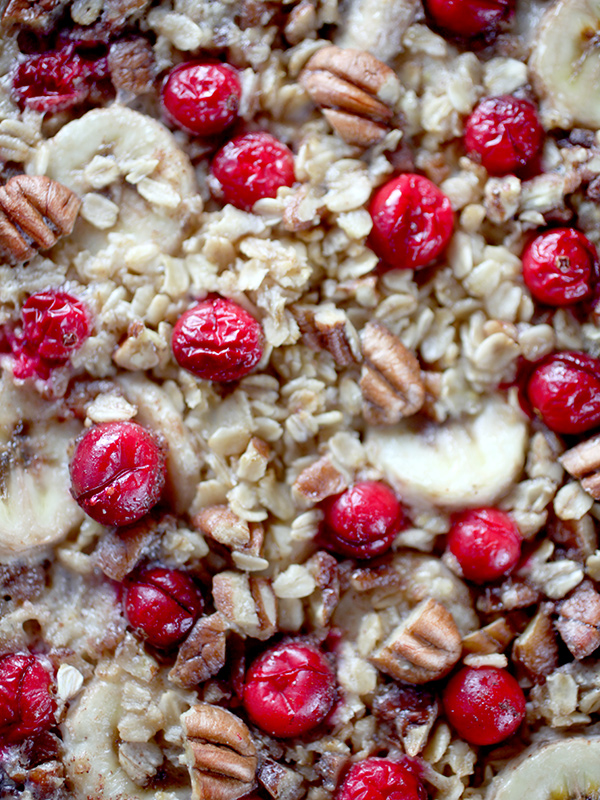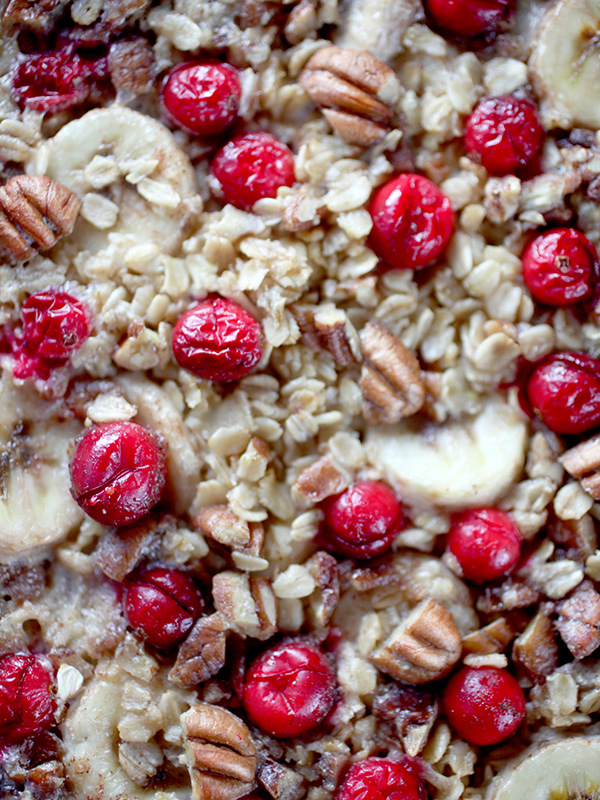 When you take it out of the oven, let it sit for a few minutes before diving in.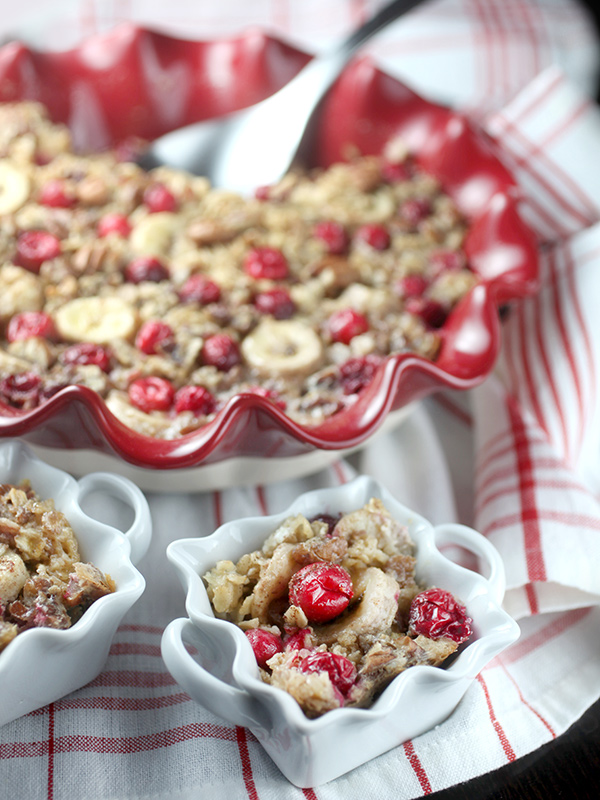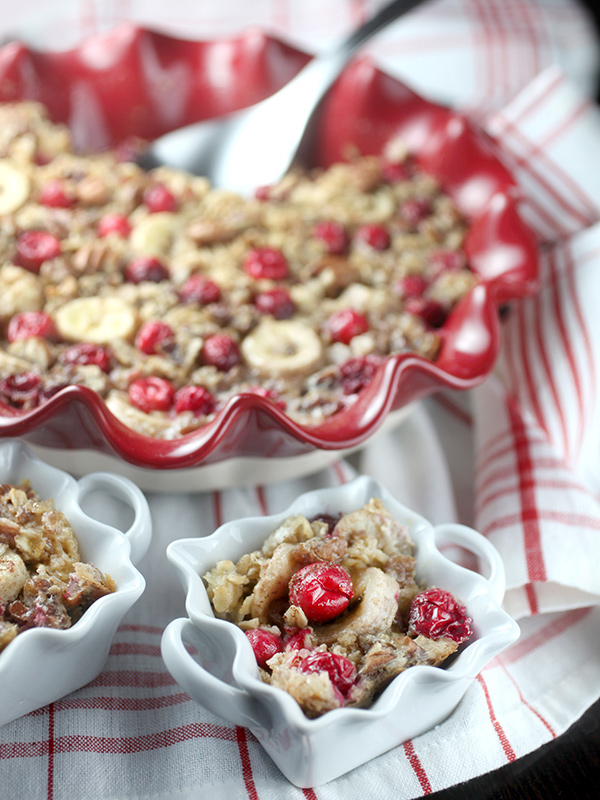 I used these mini casserole dish ramekins to serve the baked oatmeal in and they made it just too cute.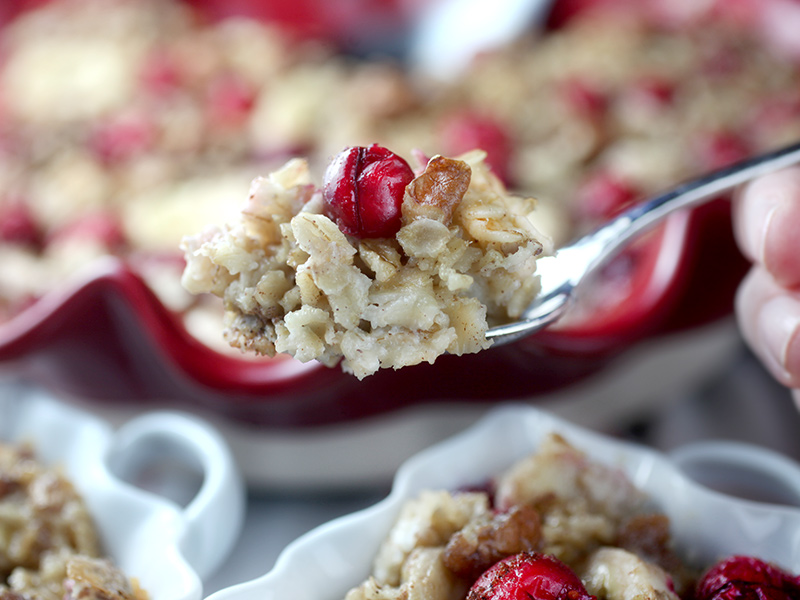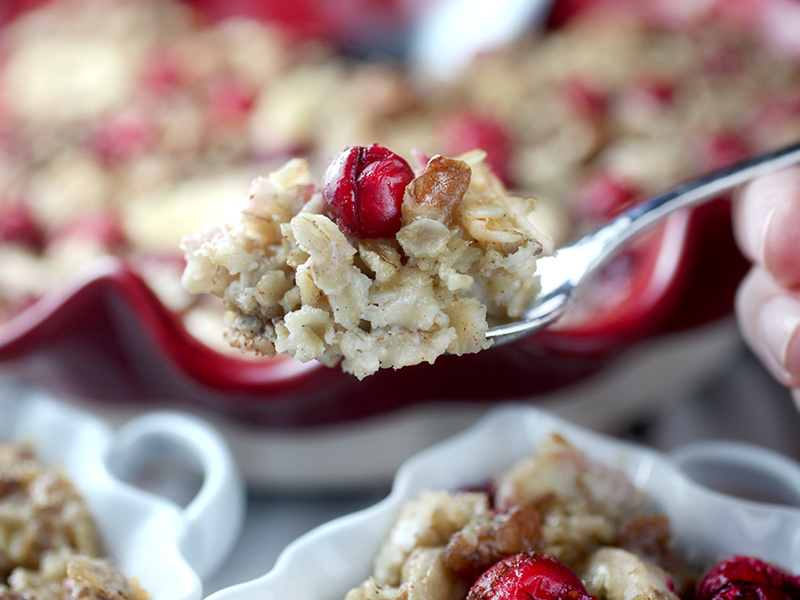 Almost as cute as it is delicious. Make sure to get a berry in each bite for that extra burst of flavor. So so good.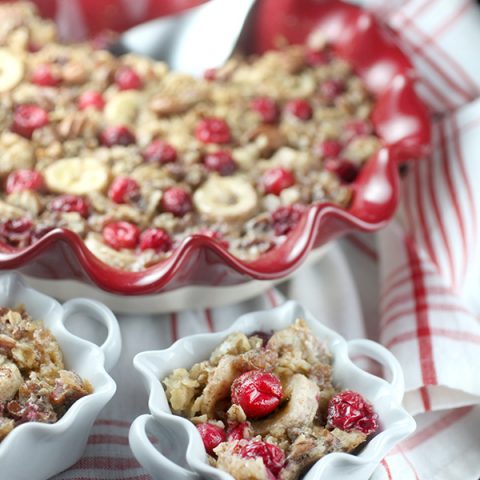 Banana-Berry Baked Oatmeal
Prep Time 20 minutes

Cook Time 35 minutes

Total Time 55 minutes
Ingredients
2 cups Quaker Old Fashioned Oats
1/3 cup packed brown sugar
1/2 cup pecans, roughly chopped
1-1/2 teaspoons cinnamon
1 teaspoon baking powder
1/2 teaspoon salt
1 egg
2 cups whole milk
2 teaspoons vanilla
2 tablespoons maple syrup
2 tablespoons melted butter
1 cup cranberries
1 large banana, sliced
Instructions
Preheat oven to 350 degrees Fahrenheit and lightly grease an 8 X 8 inch baking dish with non-stick cooking spray. (I used a 9-inch round dish and you can also use a 7 X 11 oblong dish.)
Mix oats, brown sugar, pecans, cinnamon, baking powder and salt in a medium bowl until combined.
Pour oat mixture into prepared dish.
Using the empty bowl, you can then whisk the egg, milk, vanilla and maple syrup together before slowly adding melted butter. Set aside.
Place cranberries and banana slices in dish. Toss with oats to evenly distribute.
Gently pour milk mixture evenly over oat mixture until completely covered.
Bake for about 35-40 minutes or until the top of the oatmeal is set. Let rest for a few minutes before serving. Enjoy as is or with an extra drizzle of maple syrup.

Notes
You can reserve a few cranberries, banana slices and chopped pecans to dress up the top before baking.
Try toasting your pecans. Place them in the oven for 8-10 minutes, tossing once. Watch closely to make sure they don't burn.
You can dip banana slices in lemon juice to help delay them from turning brown. If you'll be preparing the oatmeal the night before though, then tuck them under the surface and then add a few freshly sliced banana pieces the next morning right before baking.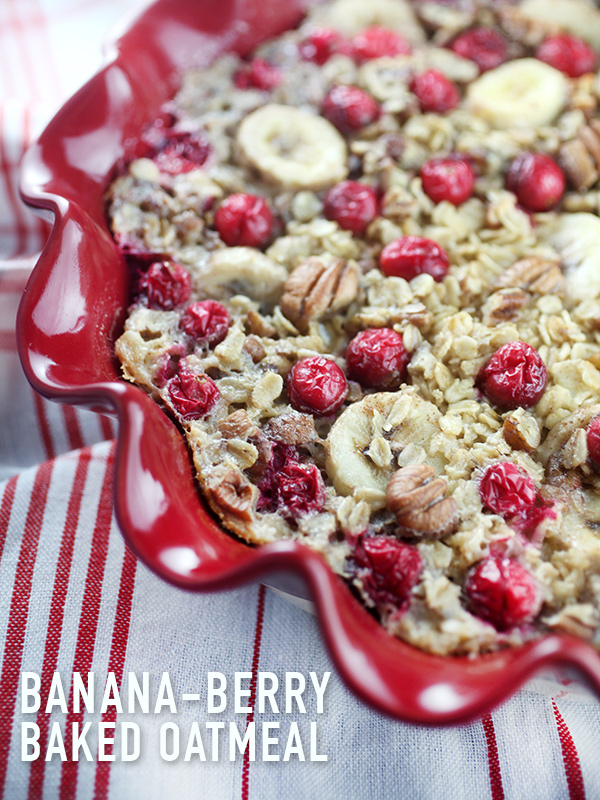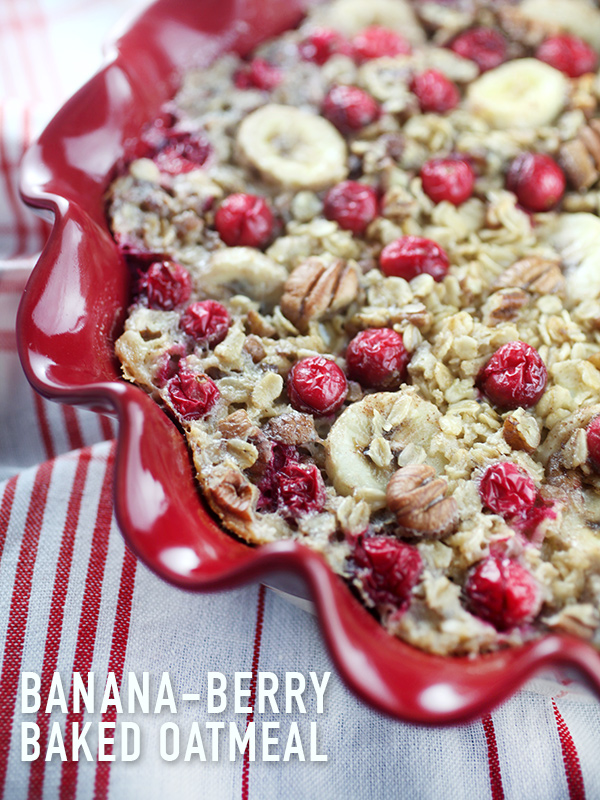 Enjoy!
This post is in collaboration with The Quaker Oats Company. #OffYouGo
For more tips to make mornings easier, visit: www.brit.co/tag/quaker