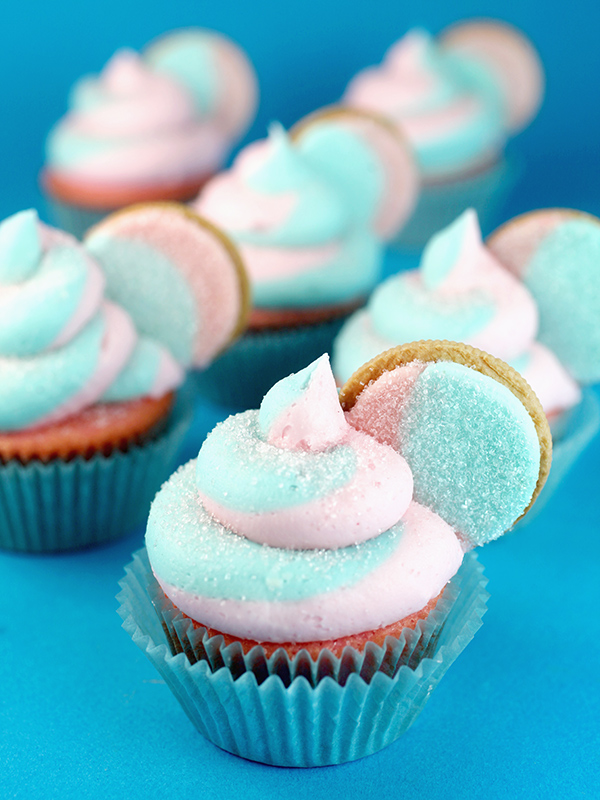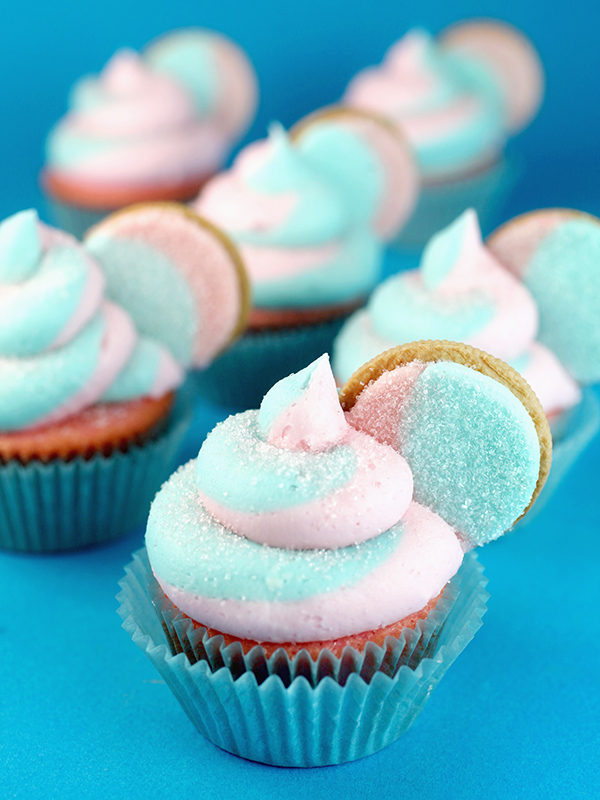 Have you tried the Cotton Candy flavored Oreo cookies yet? They are a new limited edition flavor available exclusively at Target. I had some for the first time a few weeks ago and fell for them right away. I don't eat the golden Oreos that often because I always gravitate to the original… but these had me going back for more.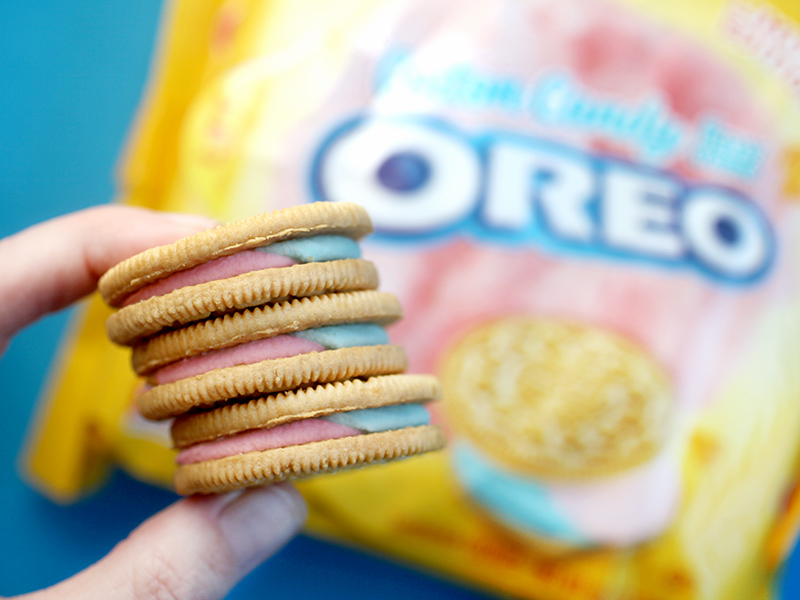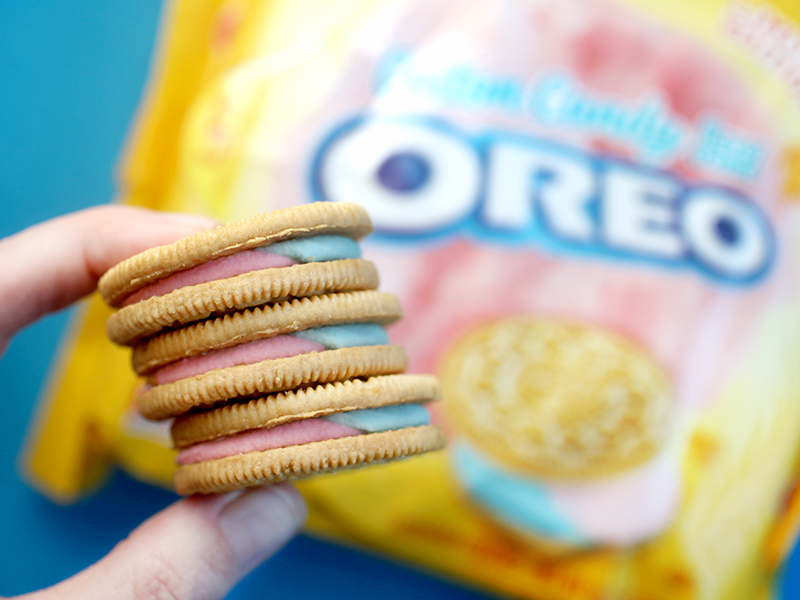 So when Target asked me to create a recipe using the cookies for their blog, A Bullseye View, I was so excited to play with them. I thought showcasing the pink and blue creme centers would be fun for decoration because the colorful insides definitely made them more fun to eat.
Head on over to A Bullseye View for the recipe and links to a few of the other projects I've made for them.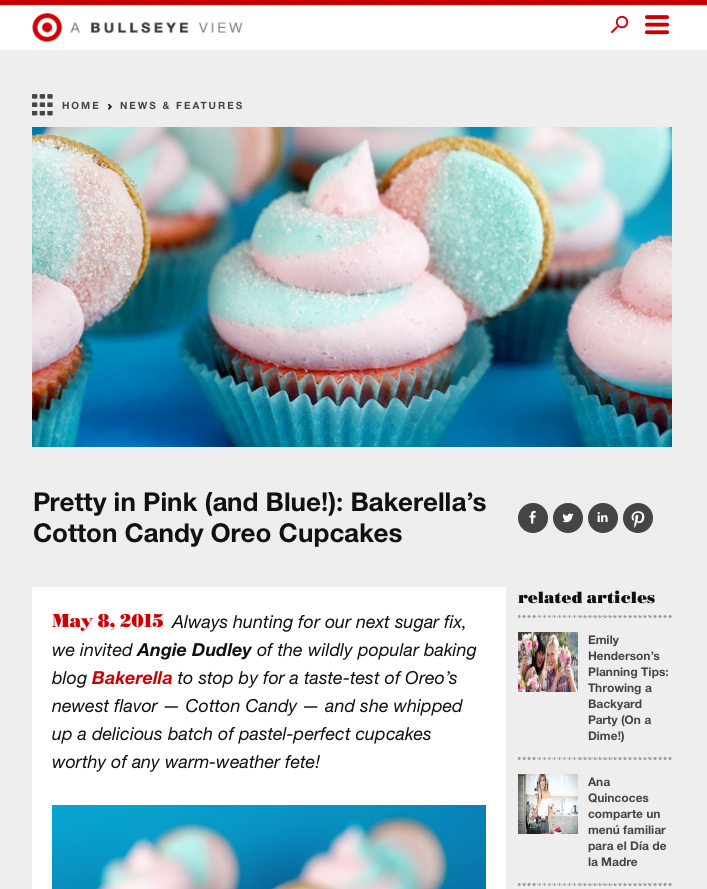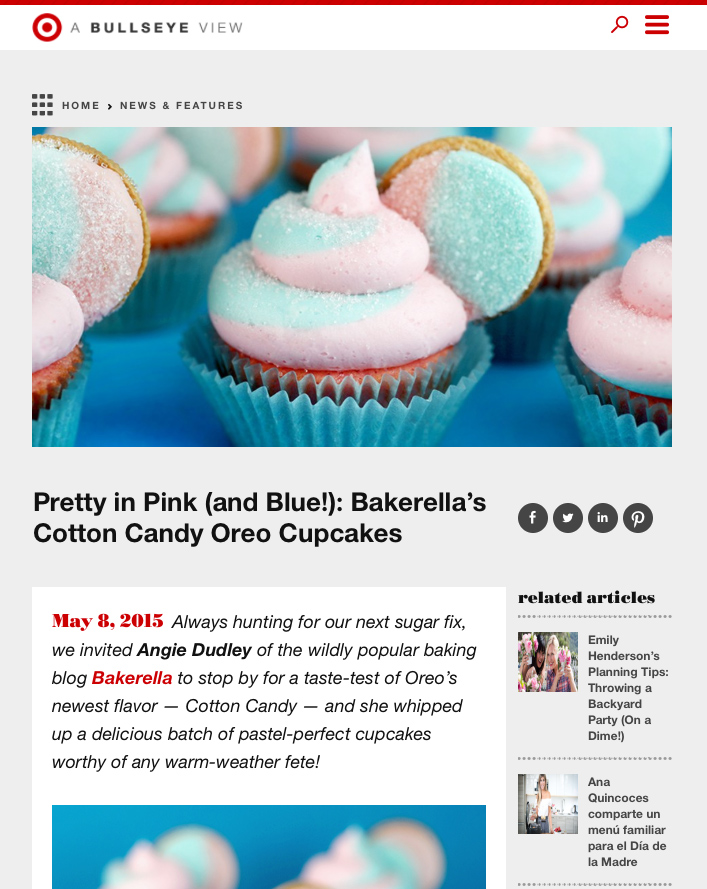 Do you have a favorite limited edition Oreo cookie flavor you enjoy? Red Velvet, Green Apple, Gingerbread, Watermelon, Cookie Dough? I'm curious.