I'll just call them Cookie Hats since Easter is now over. I made these this weekend but you can certainly do them for other occasions like Mothers Day. Showers, too. You can change the colors for different themes. Any Red Hat Society peeps out there? These would be fun. I can also see these for a Kentucky Derby party – you could get really creative with them. Or forget the flowers, paint them with silver luster dust and turn them into flying saucers.
I found the instructions for these cuties in a book called Cookie Swap.
Here's what they are supposed to look like. Gorgeous, huh! These are made using royal icing to coat the hat and pipe the perfect little dots. Fondant is used for the flowers and the bands.
Now, I didn't have extra hours to wait for royal icing to dry when I made these, so I improvised. But, if time weren't an issue, I'd go royal.
Instead, I covered the sugar cookie hats in tinted and rolled fondant…
And used sugar pearls to add detail. To help them stay in place, I used the pearls to press indentations around the hat. Then, I put a tiny amount of water on the sugar pearl and placed it in position.
Here they are with and without the pearls.
The base of the sugar cookie hats should be rolled thin before baking and the top part of the hat should be thicker to accommodate the fondant band. I used the shortbread sugar cookie recipe in the book, but feel free to use your own recipe and decorate.
Note: To get the fondant and cookie shapes to match in size, I re-cut the cookies with the cutter when I took them out of the oven and while they were still warm because they had spread a little.
You can attach the fondant to the cookies with a little bit of icing and you can attach the fondant flowers with a little dab of water.
Fondant Flowers.
All I can say is I heart my flower blossom plunger cutter. Say that fast three times.
I bought it a while ago and this is the first time I've used it.
You can cut shapes out of fondant and by pressing down on the plunger, you can make center indentations… or not.
You can also press the plunger into the fondant and remove the flower shape to then press and release onto a sponge.
This will give the flowers a curved shape.
But, without a sponge handy I had to improvise again.
So I grabbed the paper towel roll nearby and laid it on its side.
See how they curve when you press them into a soft surface and release? If you wanted, you could also add sugar pearls to the centers or pipe with icing.
These were fun to use. Now I need to get my hands on a little leaf plunger cutter to round out the look.
Cookie Swap is full of recipes, decorating and displaying ideas.
Like these….
Yes, this is a cookie. A ridiculously beautiful cookie. Seriously, who does that? Amazing!
And these are in the book, too. Love them! Looooooove them. But, I'd have to find someone to pipe those dots on for me. Mine would never look that perfect.
In addition to really pretty sweets, the book also has cute cookies to make you swoon.
Like these hamburger and hotdog shaped macarons. Dying.
And these watermelon cookies. Oh and umm, the lemons? Those are cookies, too. I know. Craziness.
Want to try your hand at some spectacular cookies?
Or just want to look at pretty pictures?
Enter for a chance to win a copy of the book.
Just leave a comment on this post and tell me if you're an adventurous cookie maker or content taste tester.
Deadline to enter is Monday, April 5th at 5:00 pm ET. Sorry, Time's Up! Winner below.

One winner will be chosen at random and announced Monday evening on this post.
Good luck!
Okay, we have a winner. But first, I'd like to say how glad I am that so many of you lean towards the adventurous side. It's fun to challenge yourself and this book will do just that.
Alright, let's see who won.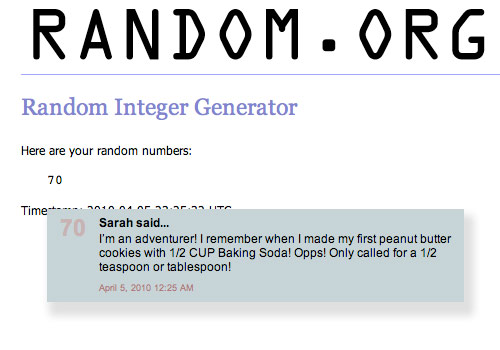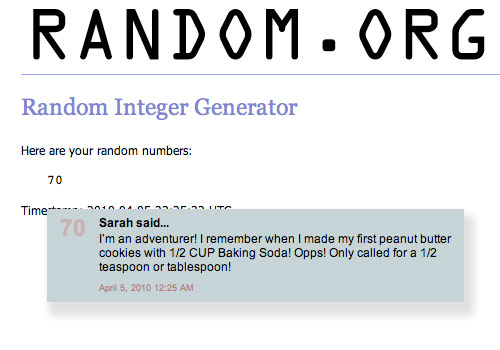 YAY for Sarah the Adventurer! This book has plenty of projects to keep you busy. Have fun.