Hi all – This week is going to be a little unusual for me. I will be putting up several posts over the next few days. Yep. Several in one week. But, none of them include me baking. I know. I know. I'm having withdrawal. I should totally be thinking of Halloween stuff right now. But there's a couple of things I'd like to tell, show you, share with you, give you… and then next weekend I'll be back with baking. Something. Anything. Preferably chocolate.
Anyway, this post is an update on Melissa and Rich.
Remember them?
Or these?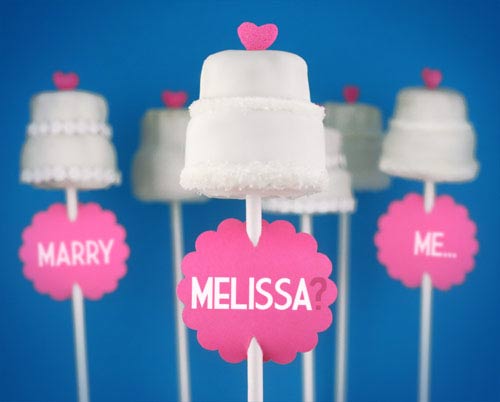 If you've been following the blog for a while, you'll recognize these from the sneaky sweet marriage proposal I helped Rich with almost a year ago.
And if not and want to read about it, here's the post with the proposal.
Then, here's the post with how it turned out.
And now?
Well, now they are happily married.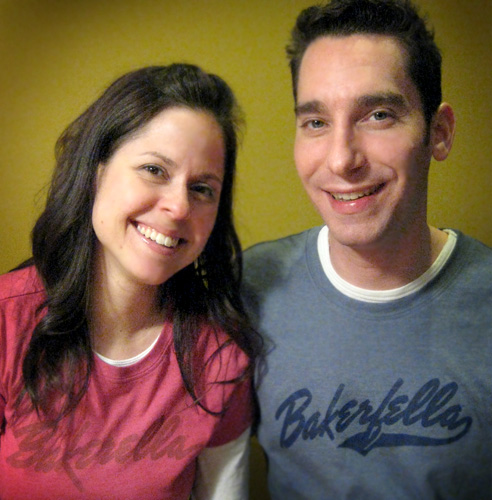 And just as cute as can be. I love these two even though we've never met.
Rich is a sweetheart and Melissa…
Well, Melissa is a girl after my own heart.
She loves to bake … with a little bit of crazy thrown in on the side.
What did she decide to do days before the wedding?
Make seating cards for everyone attending…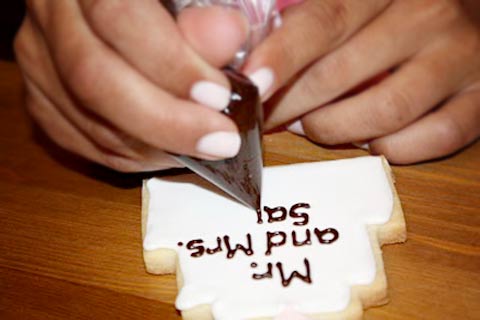 … in the form of decorated cookies, that's what.

Lot's and lots of cookies. Personalized and with table assignments piped on.
A seven day process … days before the wedding.
Seriously, Melissa… You rock!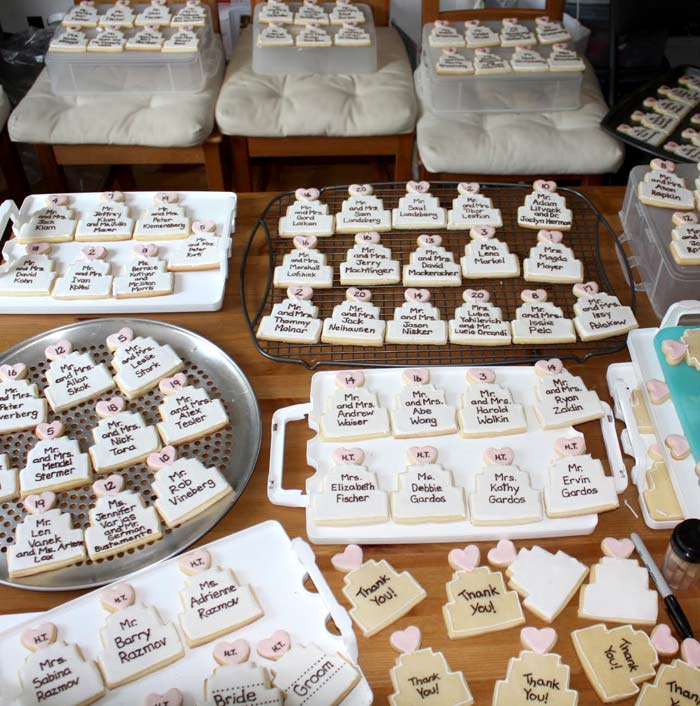 And you're pretty great at piping, too. I'm jealous.
Too bad you're all the way in Canada. I would have totally helped you out with these. Shaky letters and all.
Here's Melissa's cookie post if you'd like to read about her madness or simply send the cute couple warm wishes.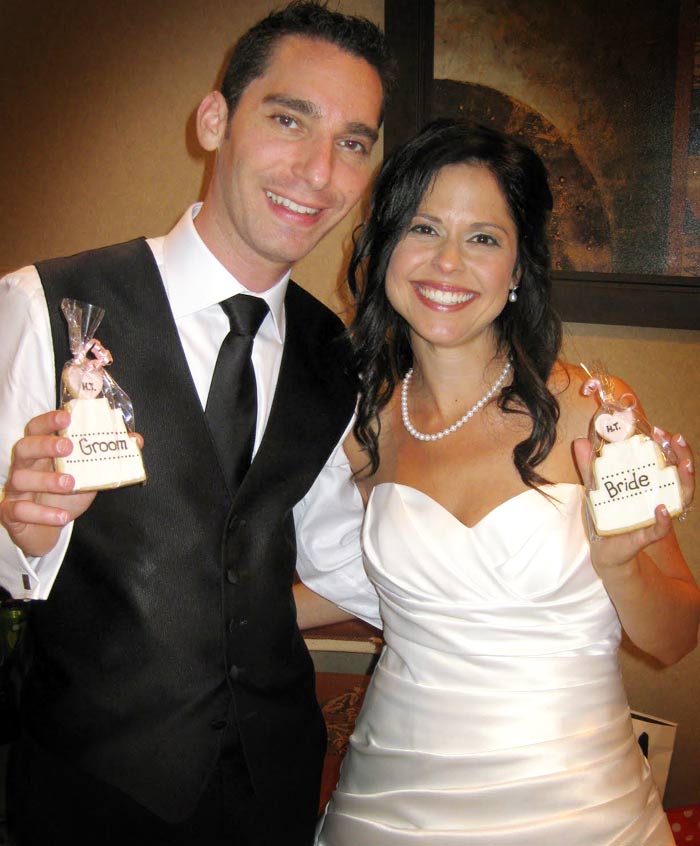 Congratulations, you two. I'm overflowing with happiness for you and so proud to play a part.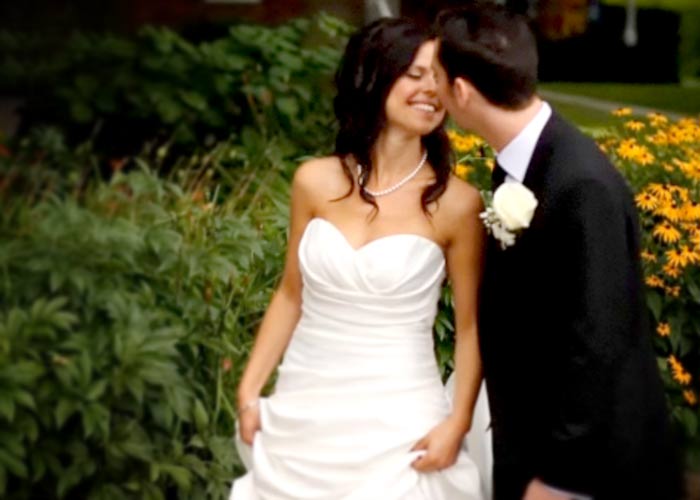 Here's a link to their wedding video (via baronmedia.ca). It's really sweet. Play it full screen and make sure you have a tissue handy.