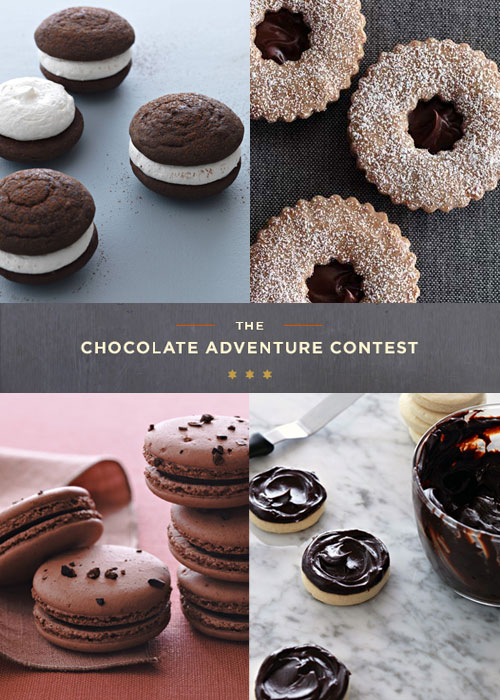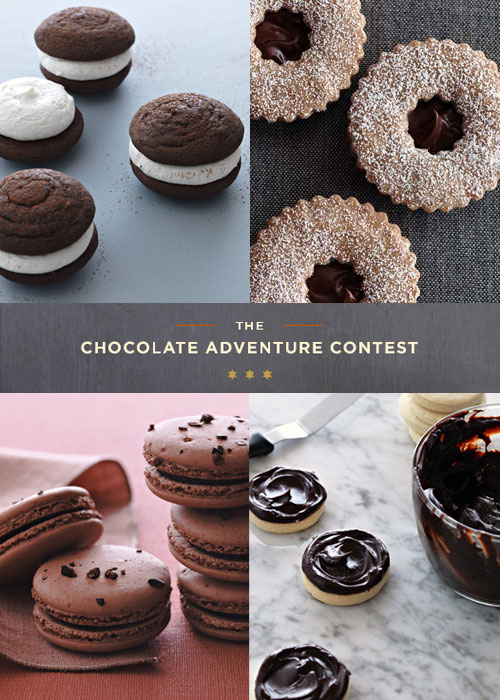 Happy weekend and a sweet reminder… I hope you have your cookie sheets out. There are just a few more days to enter your sandwich cookie recipe in the Chocolate Adventure Contest for a chance to win $25,000 from Scharffen Berger Chocolate Maker and TuttiFoodie.com. Yep… $25K.
That's a whole lot of cookie dough!
But that's not all… Nope. Ten honorees will also win an iPad. Tasty!
To be eligible, combine any Scharffen Berger chocolate or cocoa with one or more of the following 12 select "adventure ingredients" in an original recipe by January 2nd.
Banana
Sweet Potato
Cacao Nibs
Yerba Mate
Coconut Cream or milk
Tapioca or tapioca flour
Tequila
Sumatra Coffee
Corn Meal
Pine Nuts
Chili Pepper
Fresh Ginger
I'm one of the judges again this year and I am crazy excited to sink my teeth into all the creative sandwich cookies. I hope you guys make it super hard to judge. Yum!
Check out this post I shared previously for more info or go straight to the website to upload your winning recipe.


Hope you enter and if you do…
Good Luck! Good Luck! Good Luck!
Photo credits: Matt Armendariz photographer, Elizabeth Colling food stylist