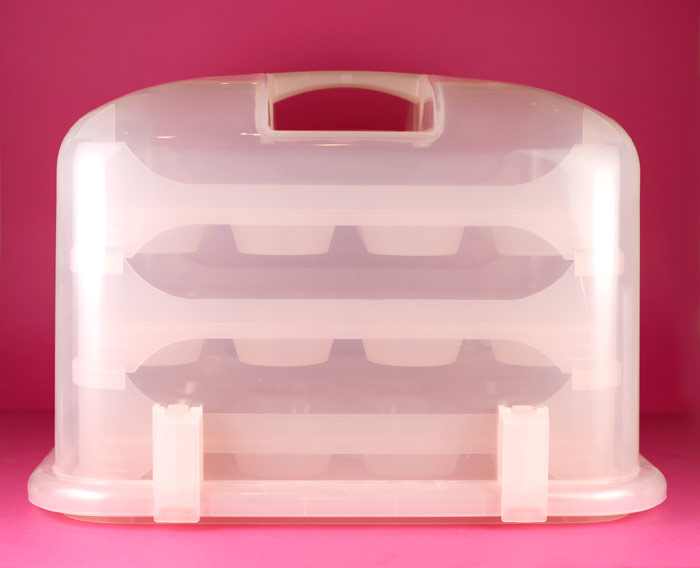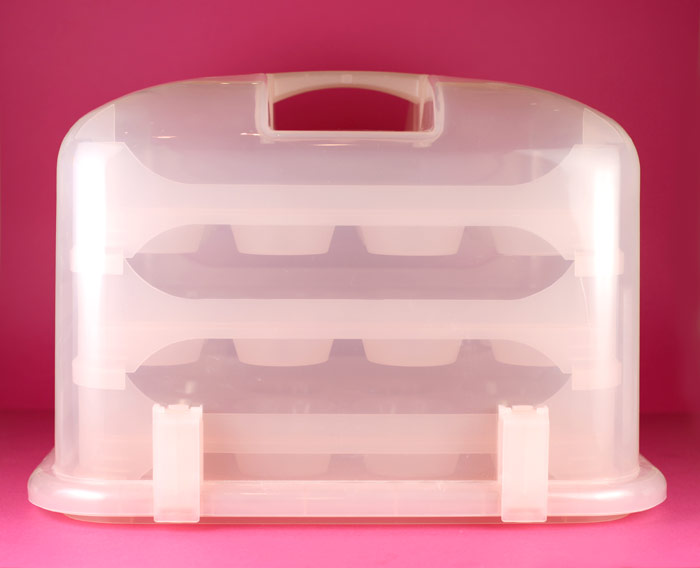 I've shown you guys this Cupcake Courier before. It's been awhile, but I still love it and I wanted to show you a couple more ways you can enjoy it.
First and foremost, it carries cupcakes.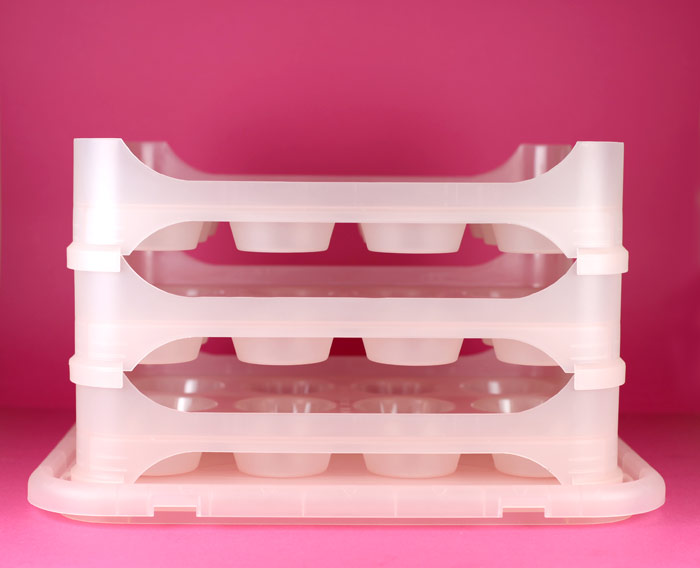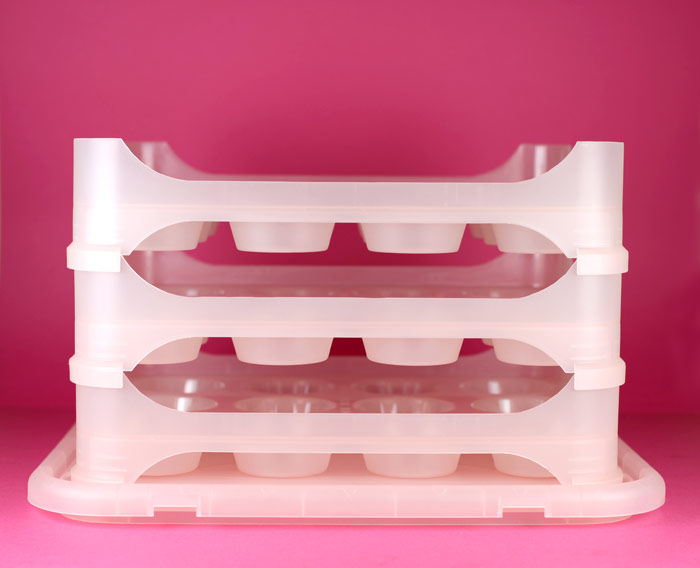 It can hold 36 cupcakes. Or 24 or 12 or any amount in between. Just remove the stackable trays to suit your need.
Perfect for larger batches of cupcakes or taking them to a holiday party or get together.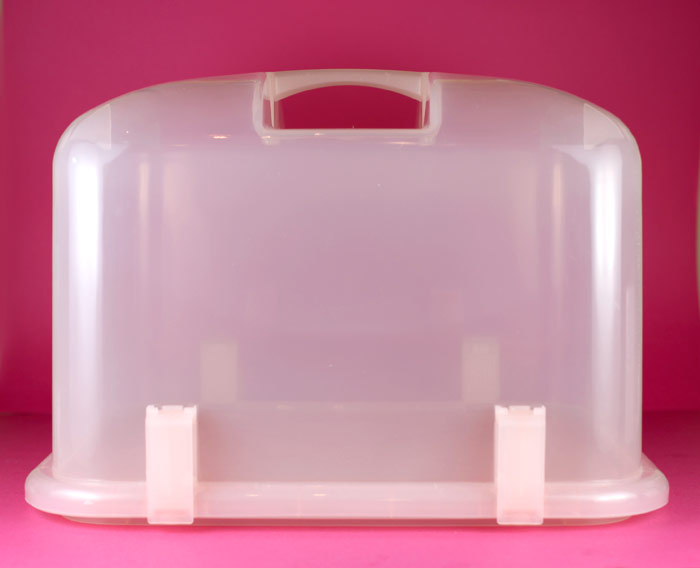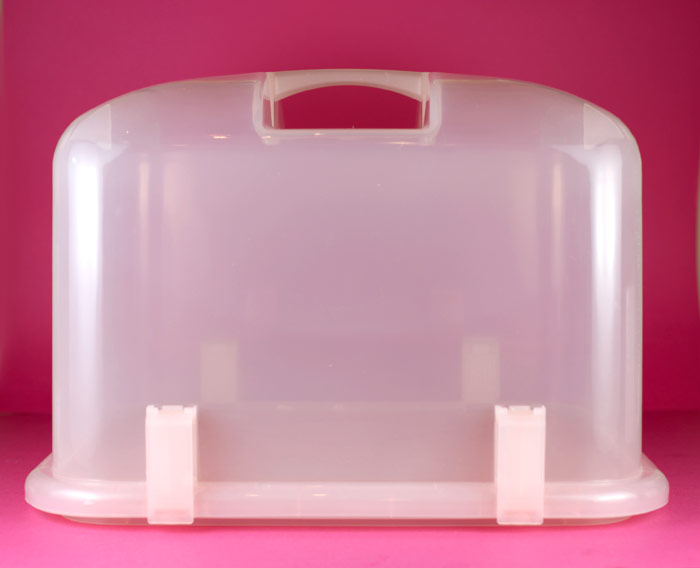 And if you remove all three trays…
Then you can use it for cakes. And pretty big ones, too.
But here is the best part. The real reason I have fallen deeper in love with this carrier. It allows me to do much more when it comes to carrying my baked goods.
I am talking specifically about cake pops here. Yep, because the courier is so tall, it triples as a handy dandy cake pop courier, too.
It serves multiple purposes. One… it simply allows you to store them upright without having to wrap them in treat bags.
And two… it allows you to carry them more easily to happy recipients. With or without treat bags.
Here … let me show you what I mean.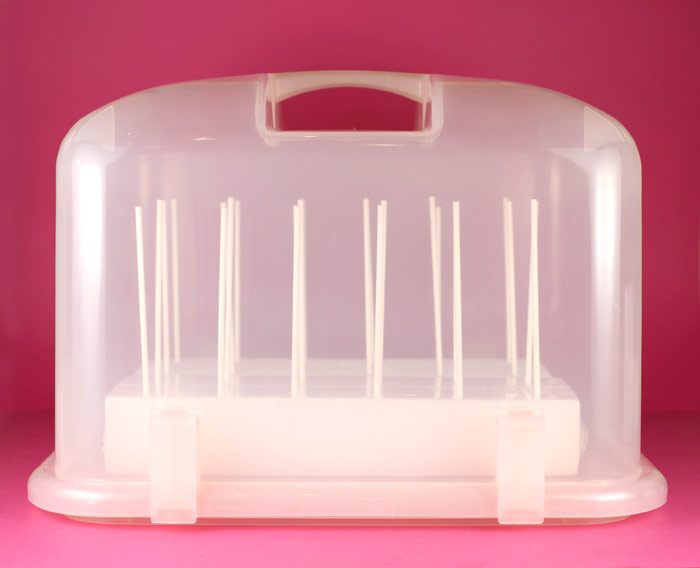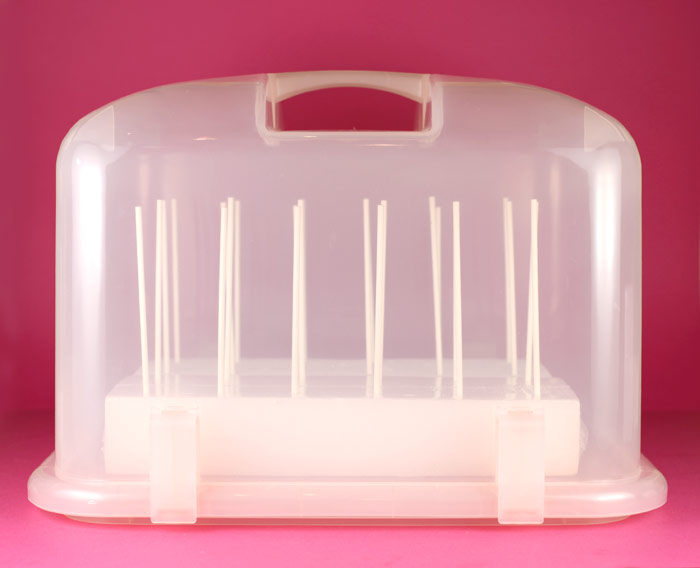 Tah dah. Perfectly protected pops. Of course you'll have to imagine them made for full effect. I just used sticks and styrofoam to illustrate the idea.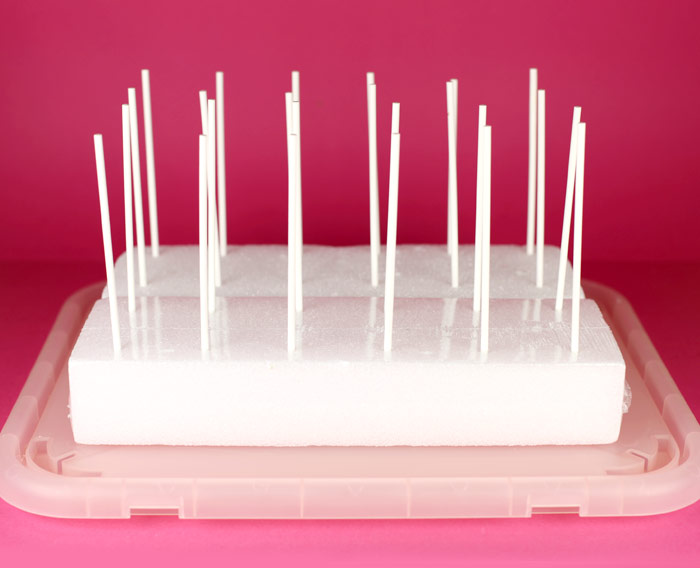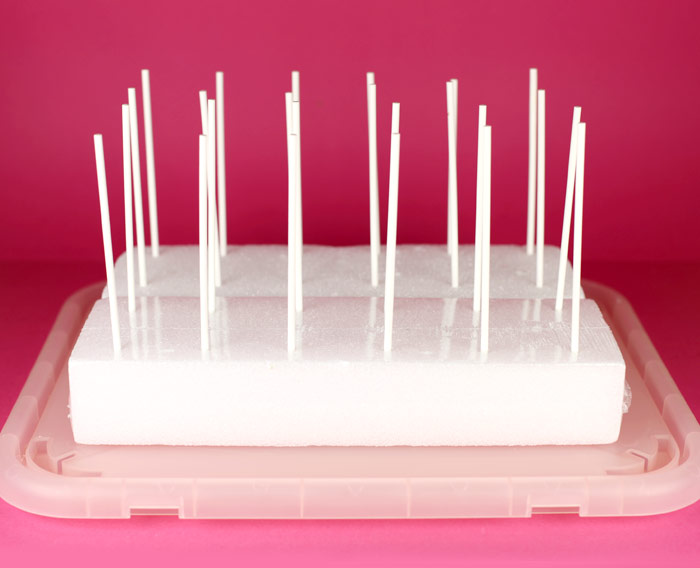 If you use 6-inch paper lollipop sticks (8-inch sticks would be too tall) and some styrofoam, it will fit just fine in the base of the courier.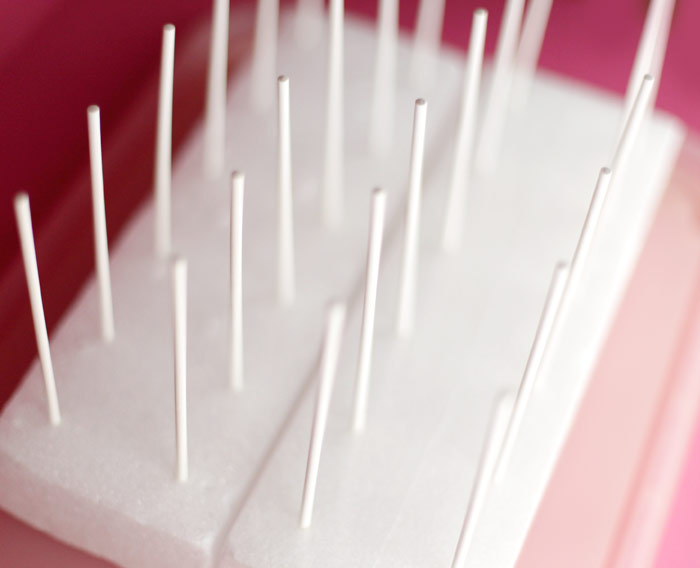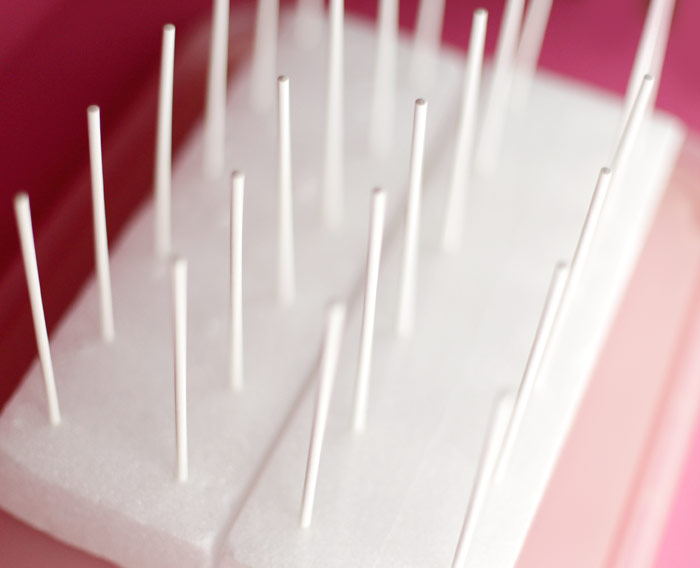 Styrofoam blocks come in many sizes and one of the common sizes is 4 x 12 x 2 inches high. Grab two of them and place them side by side on the base and then make 12 holes in each block. You can then easily carry 24 cake pops. And if you can't find the styrofoam in that size, then cut down a larger piece of styrofoam to 8 X 12.
Either way it's a great way to get more out of an already handy product. You can find them on amazon.com.
Hope that helps all you guys that are cake popping and cupcake making… and of course, carrying.
And to celebrate finding ways to do more with less, here's a fun giveaway.
This giveaway starts November 15 and goes until November 29, 2010.

Time's Up! Winner Announced below.

To be entered in the giveaway, just leave a comment on this post and describe something you've found to be more productive or some way you do more with less. That's it.
One winner will be chosen at random using random.org and announced on this post at the end of the contest period following verification. See complete rules for details.
The prize is one (1) Windows Phone 7 (all features and details of the phone will be determined by the Sponsor.)
Okay, here's the winner, chosen at random.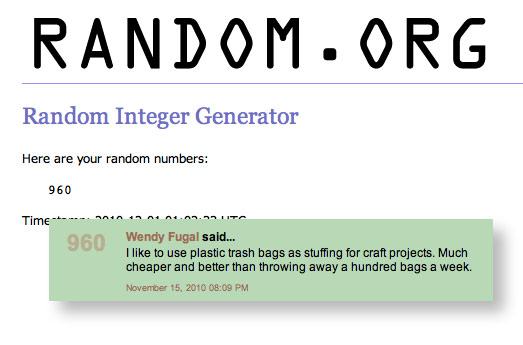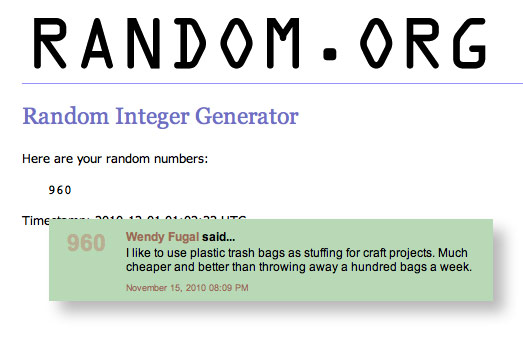 Congratulations Wendy! Have fun with your new phone.
And thank you everyone for so many great ideas to do more with less. You guys are really resourceful. I'm impressed.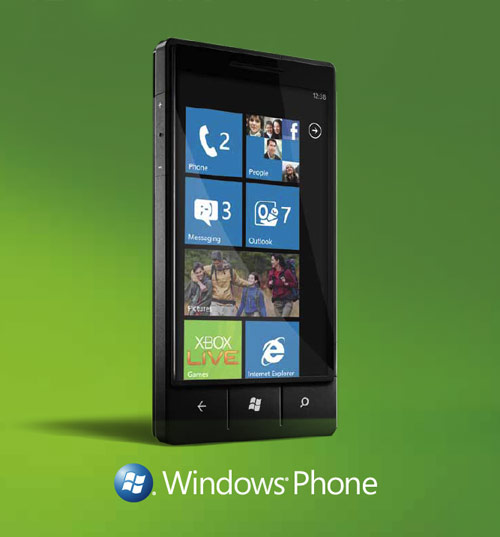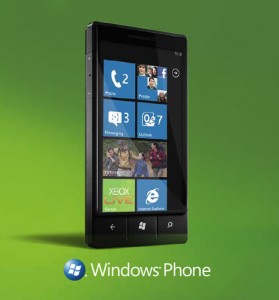 This giveaway is brought to you by the new Windows Phone 7. Less tech tired. More tech trendy: Learn about Windows Phone online and see it in person at local T-Mobile stores today.