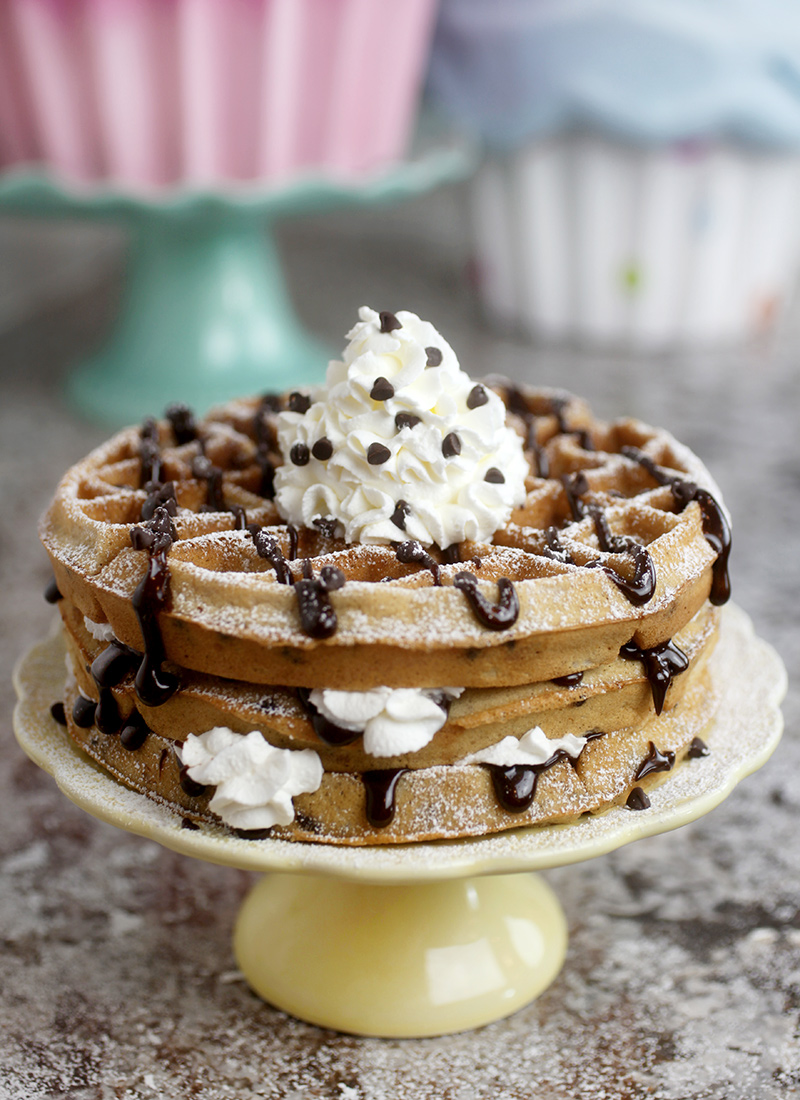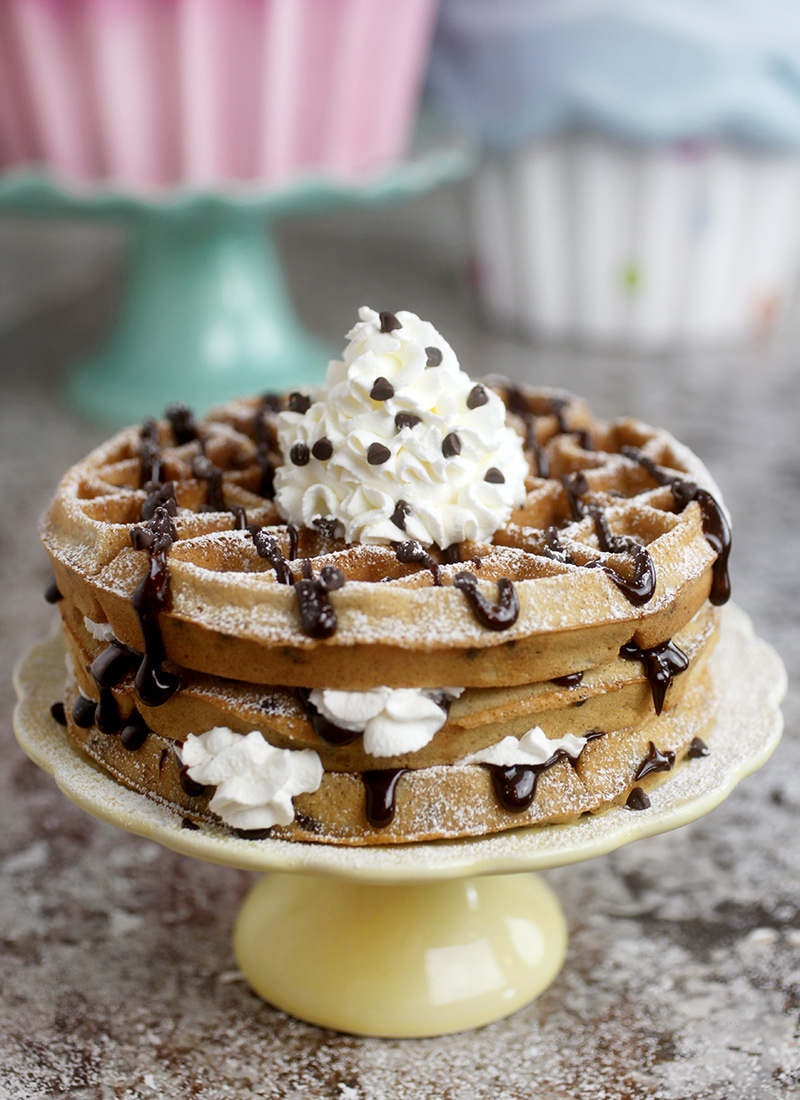 Happy Happy New Year friends! I hope the holidays were amazing for you and full of fun, friends and family. I made some chocolate chip waffles for us to help kick off 2017. So let's get to it. Chip Chip Hooray!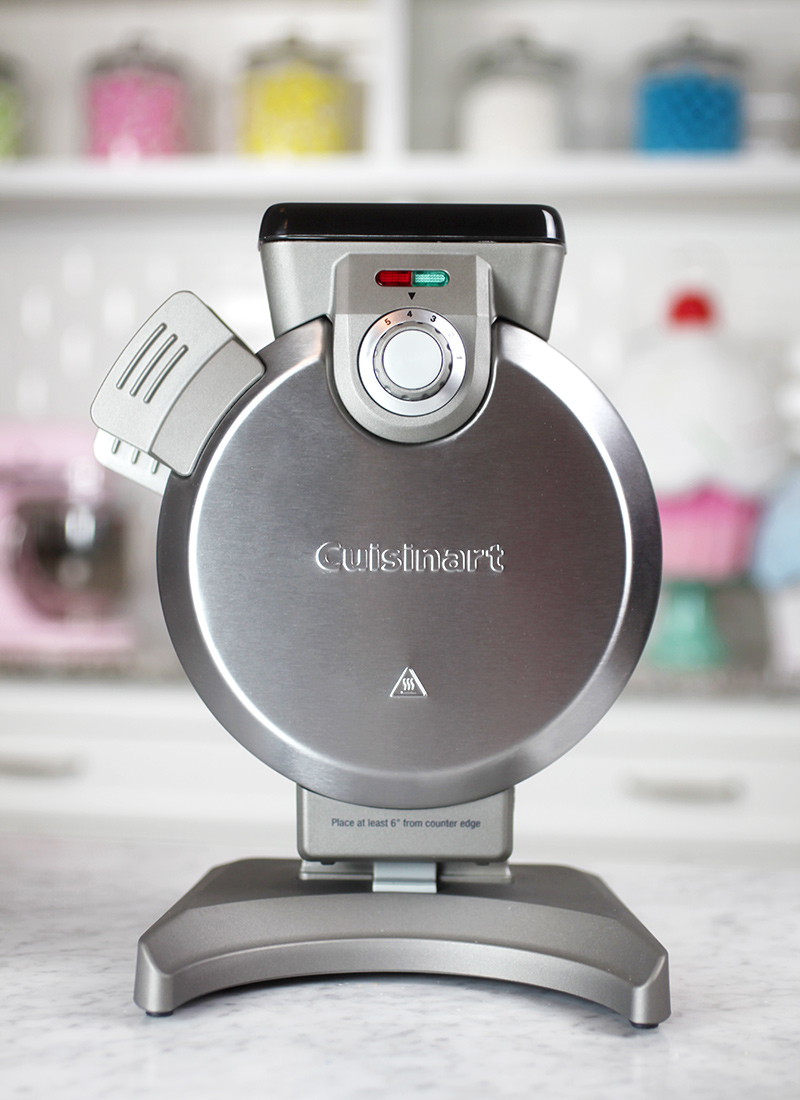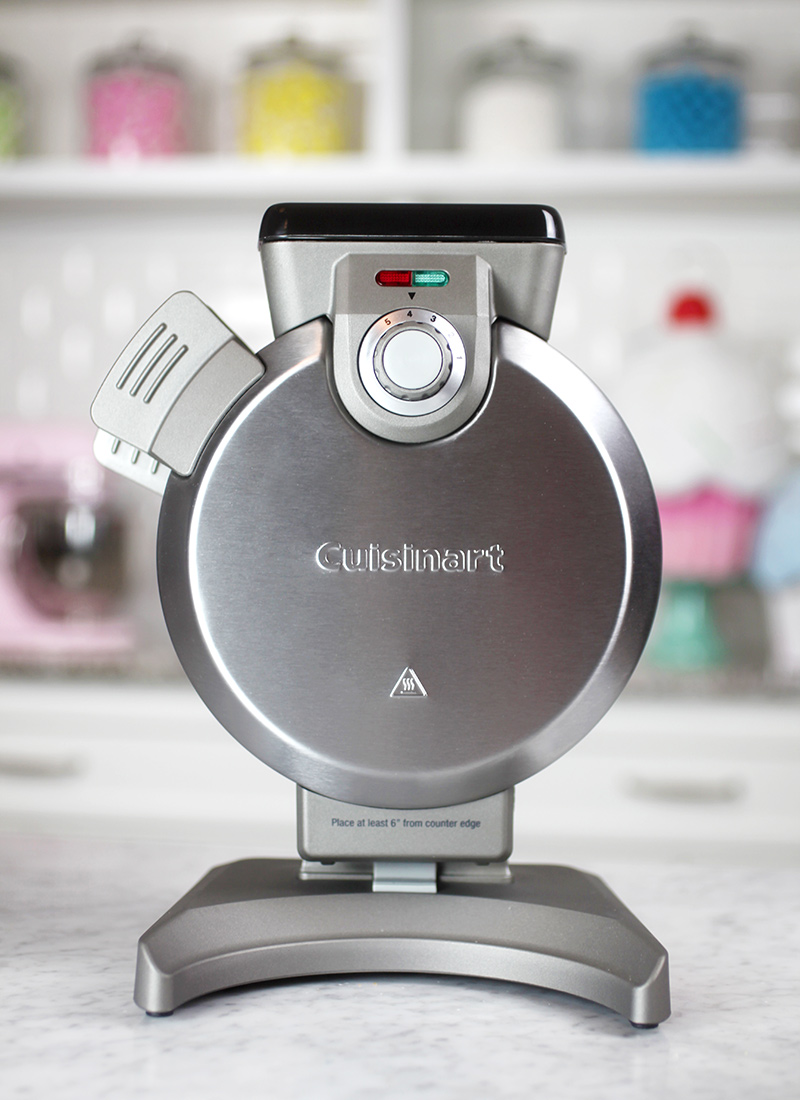 Okay first, check out my awesome new waffle maker. I got this beauty from my mom for Christmas and it's pretty cool. It stands upright and you pour batter in through the opening on top. When done baking, you just lower the front to get your waffle.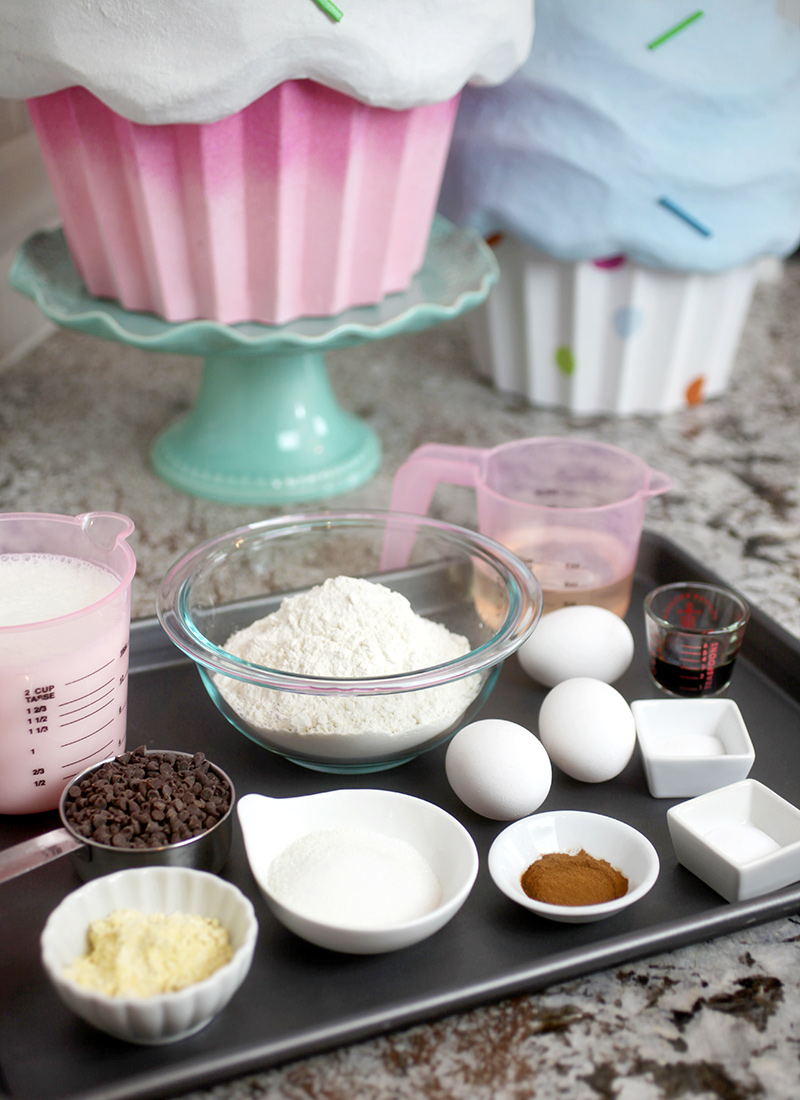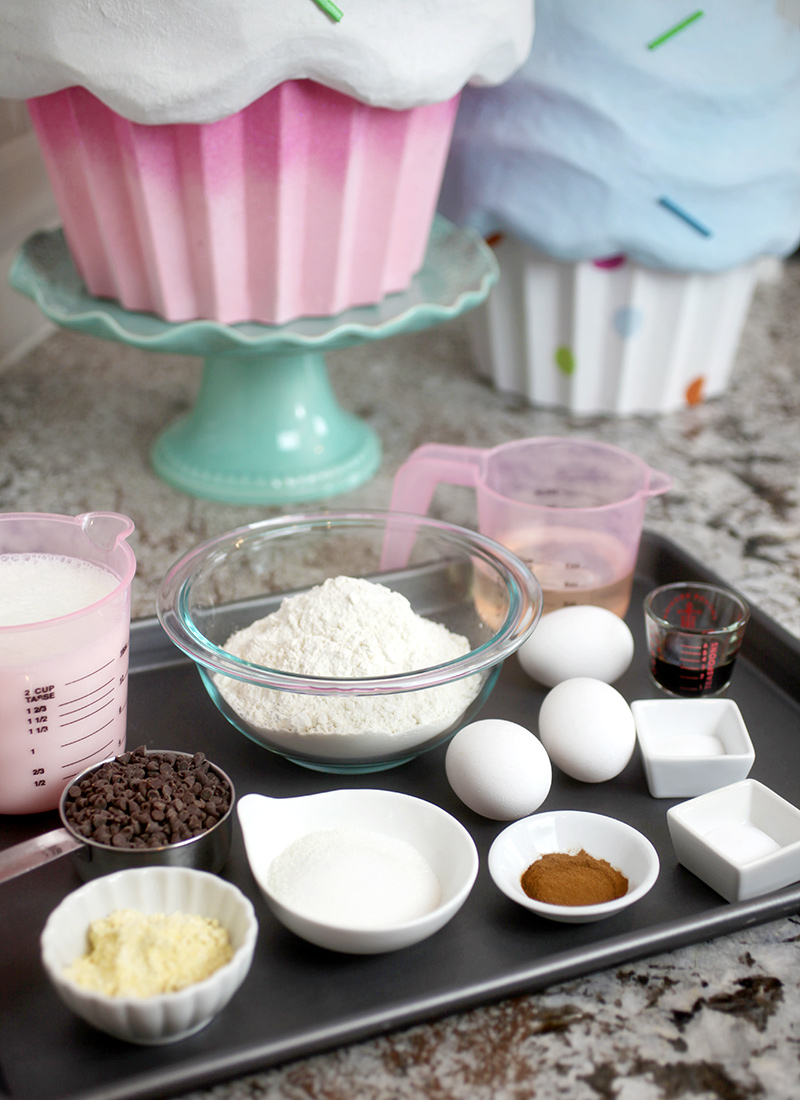 For the recipe, grab some buttermilk, flour, eggs, oil, vanilla, sugar, corn meal, baking soda, salt, cinnamon and mini chocolate chips.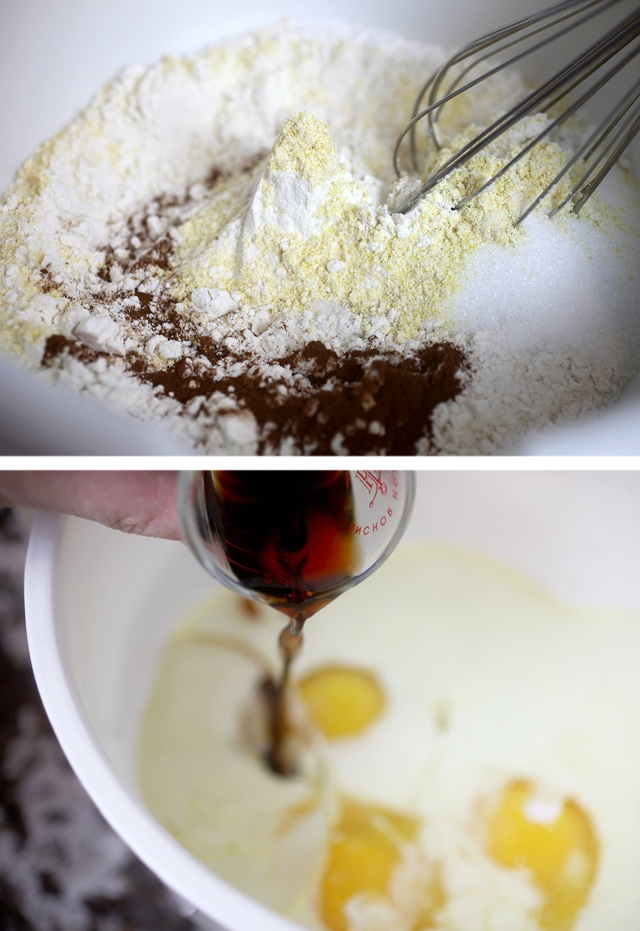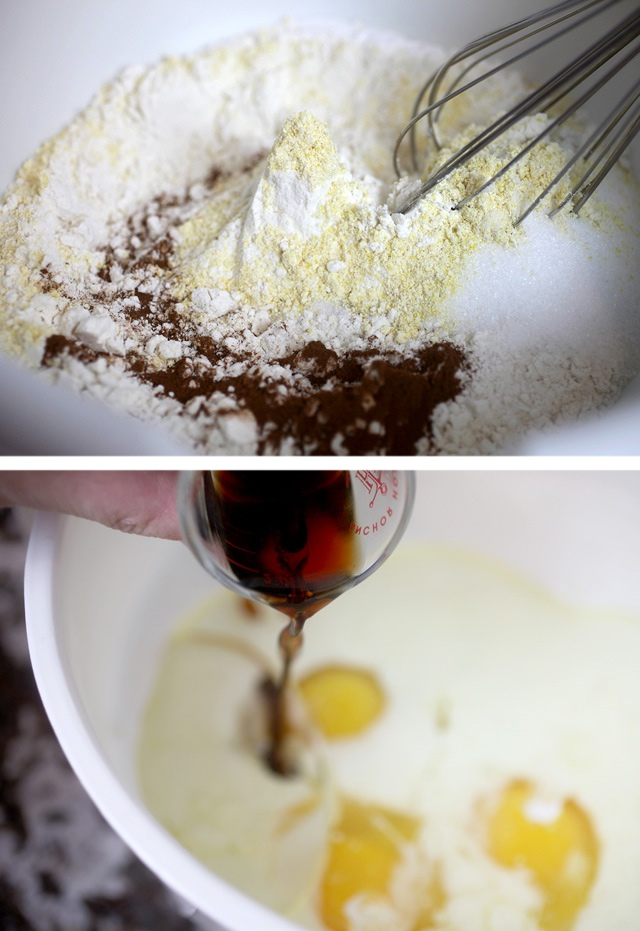 Whisk the dry ingredients together and then the wet ingredients together in two separate large bowls.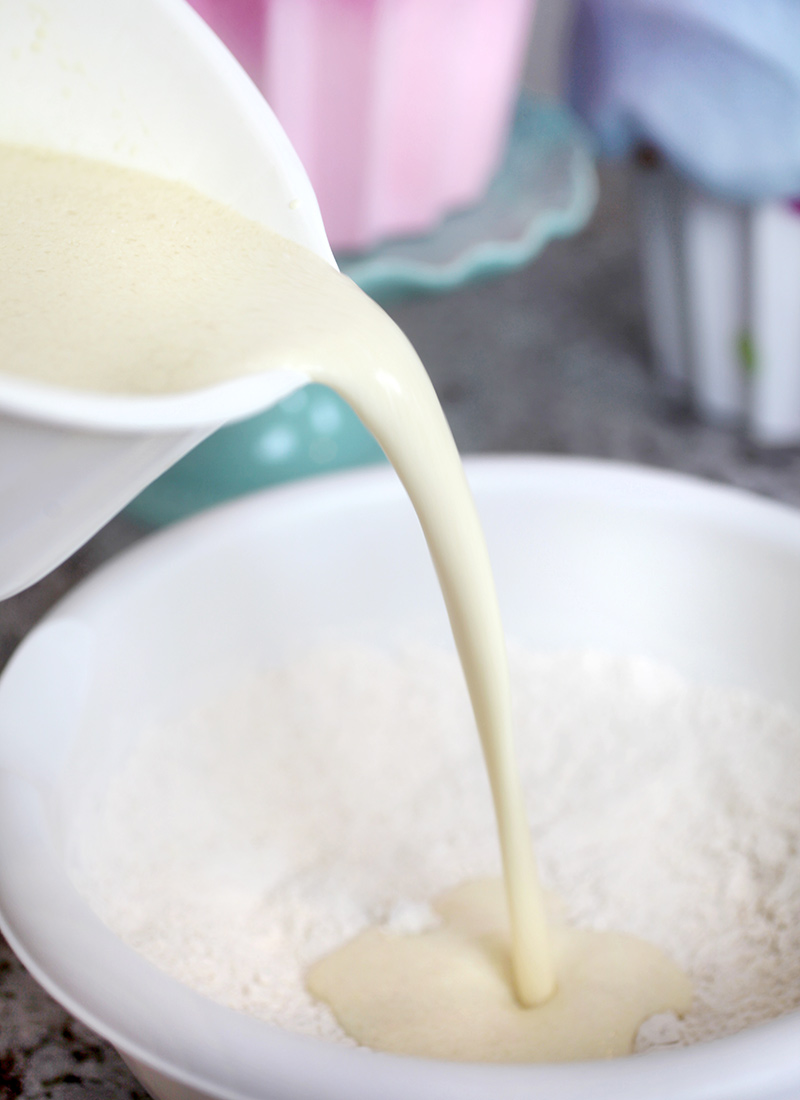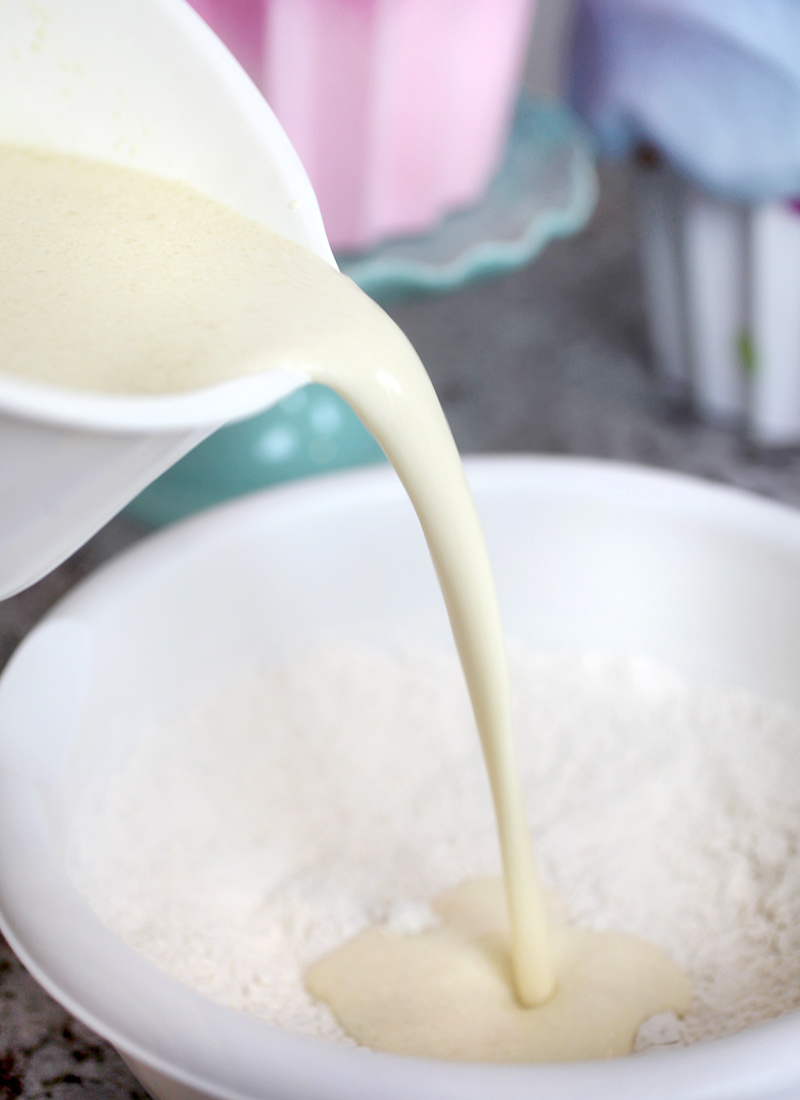 Add the wet ingredients to the dry ingredients and mix it all together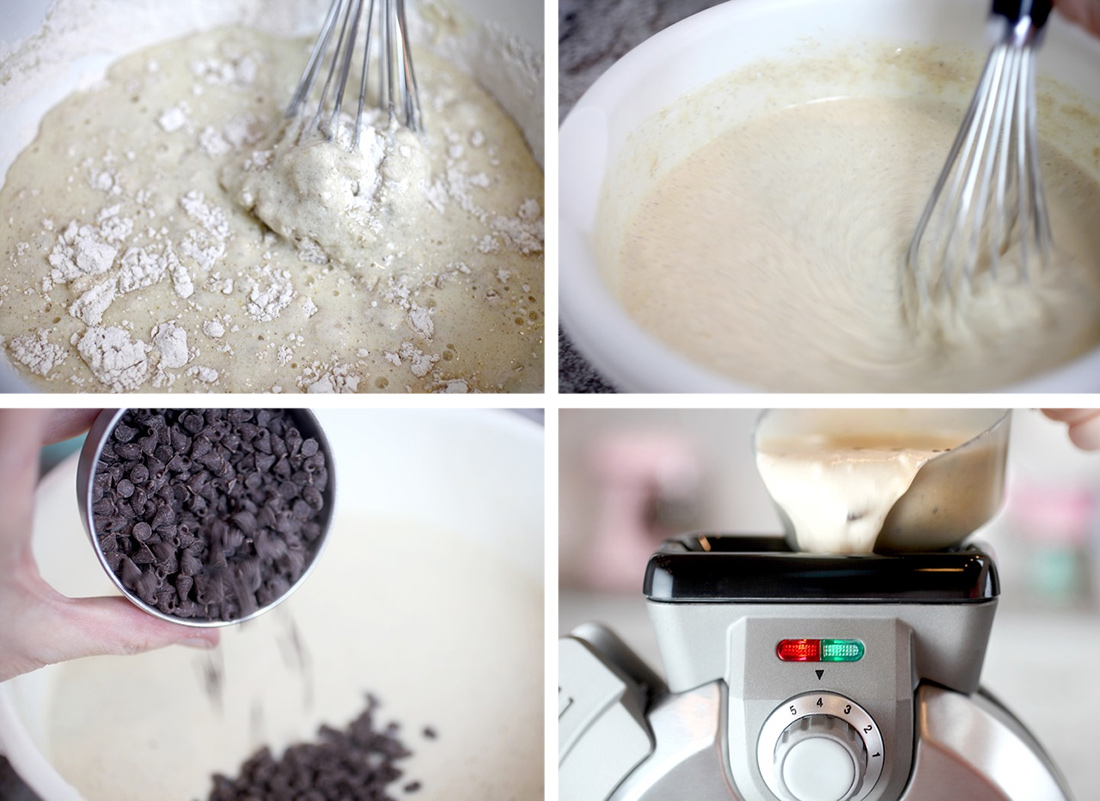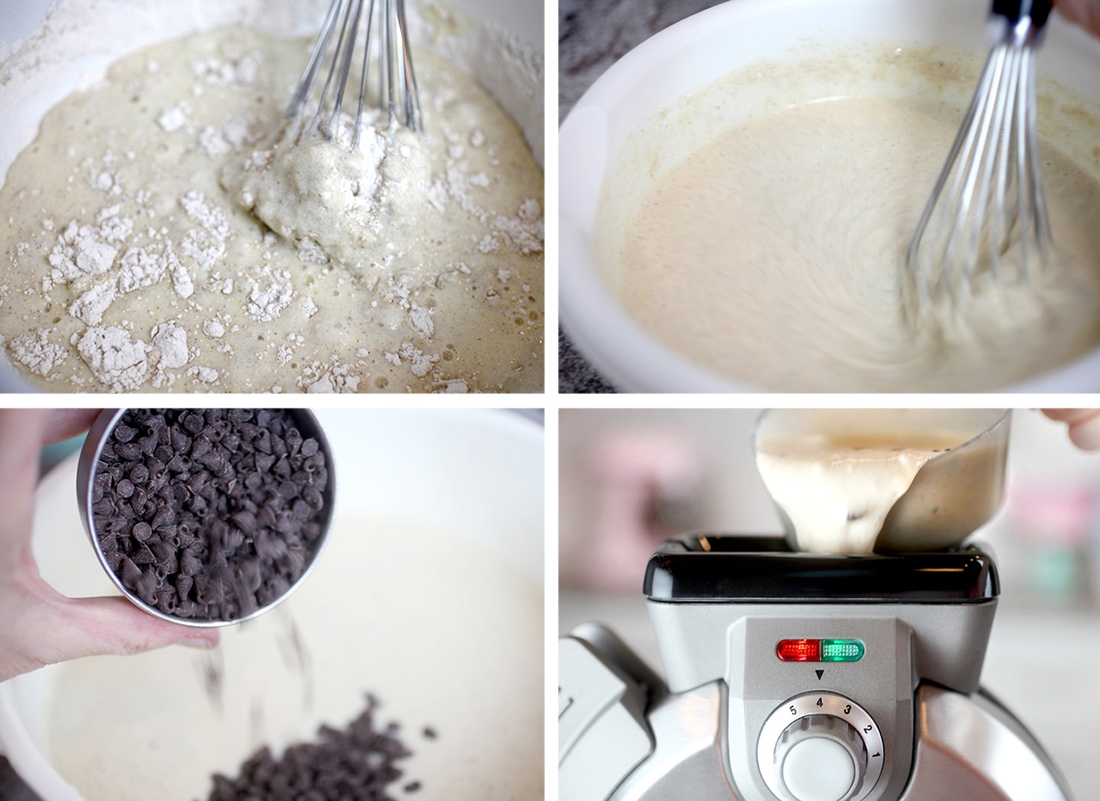 Stir in the mini chips and pour batter into your waffle maker.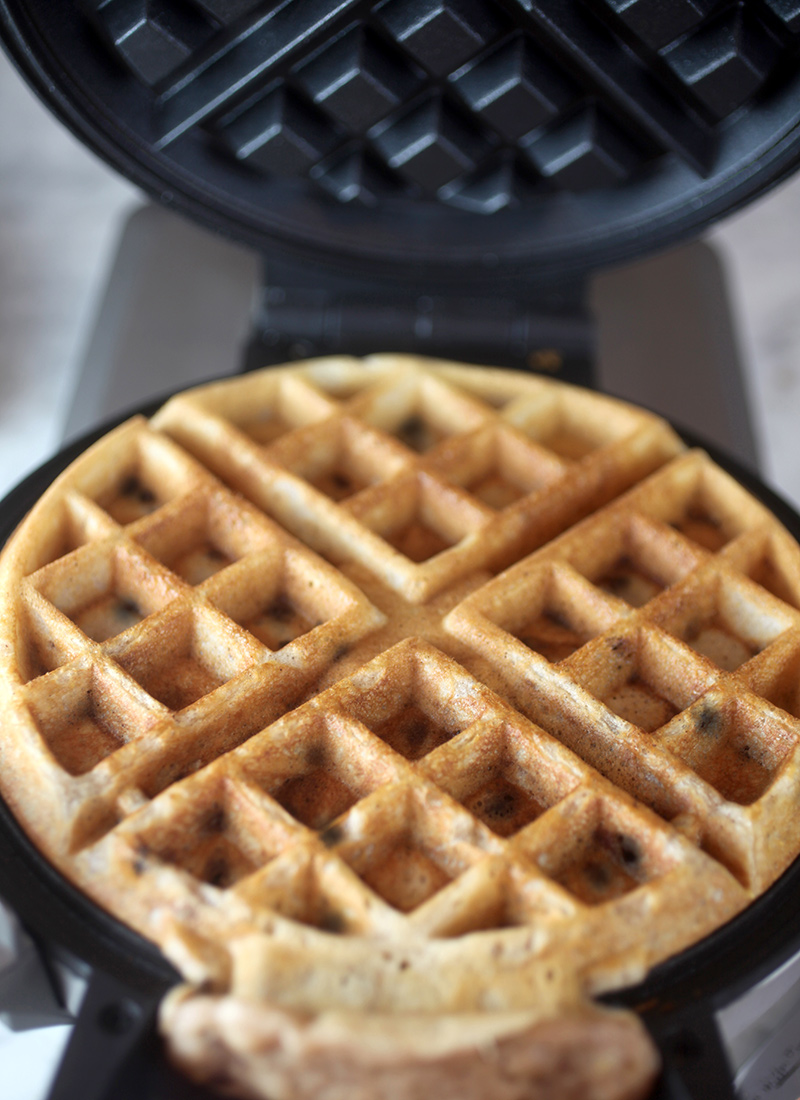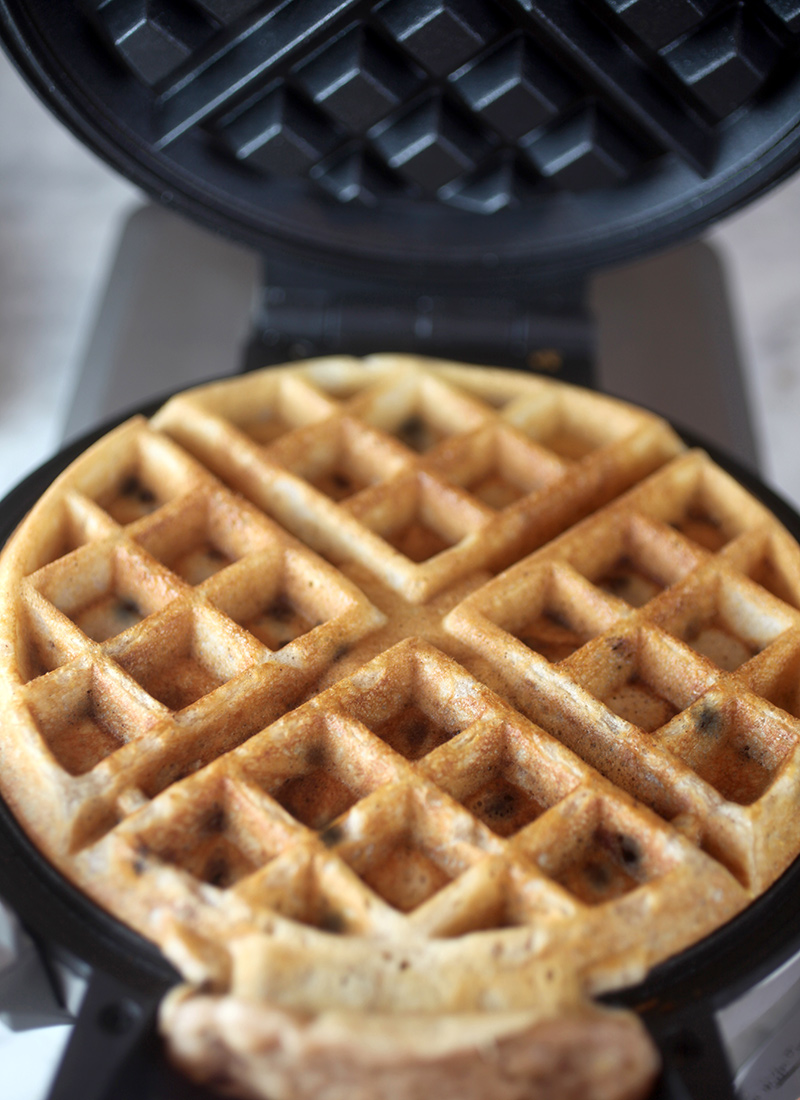 Since you pour batter into the opening on the top of this machine, it's easy to make sure you get enough to make a complete waffle. Any excess kind of overflows up into the opening so you can just trim the extra off when you remove the waffles.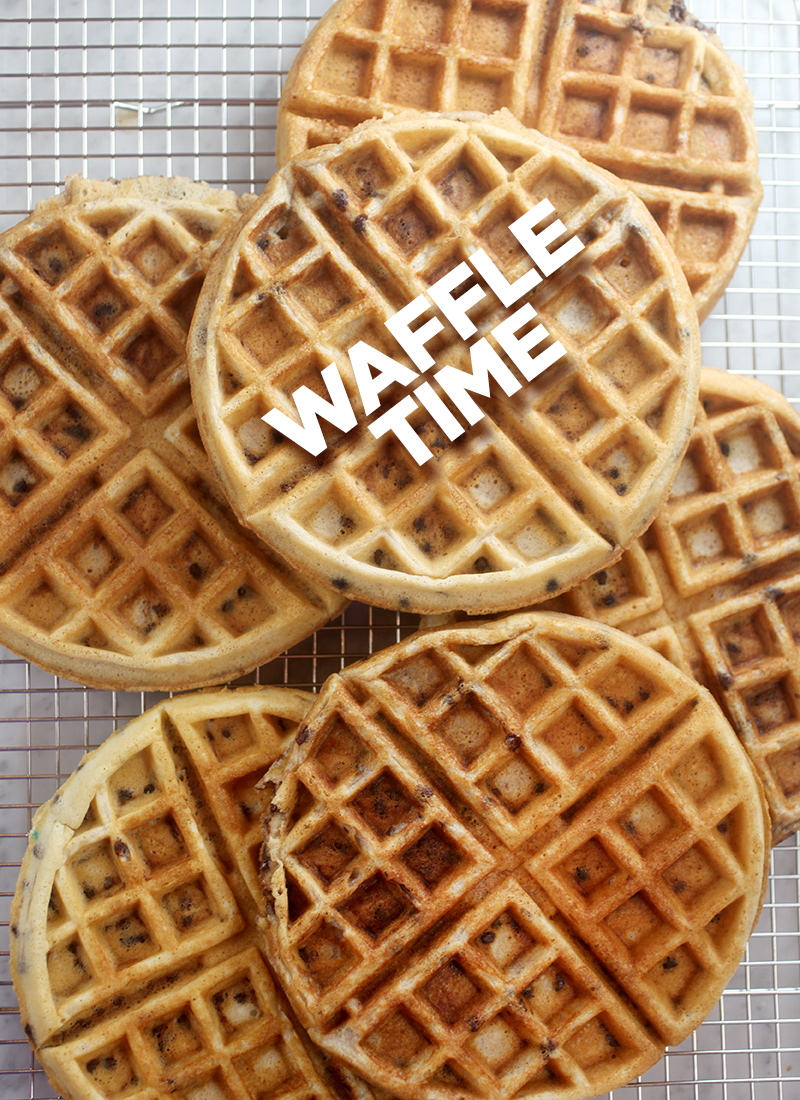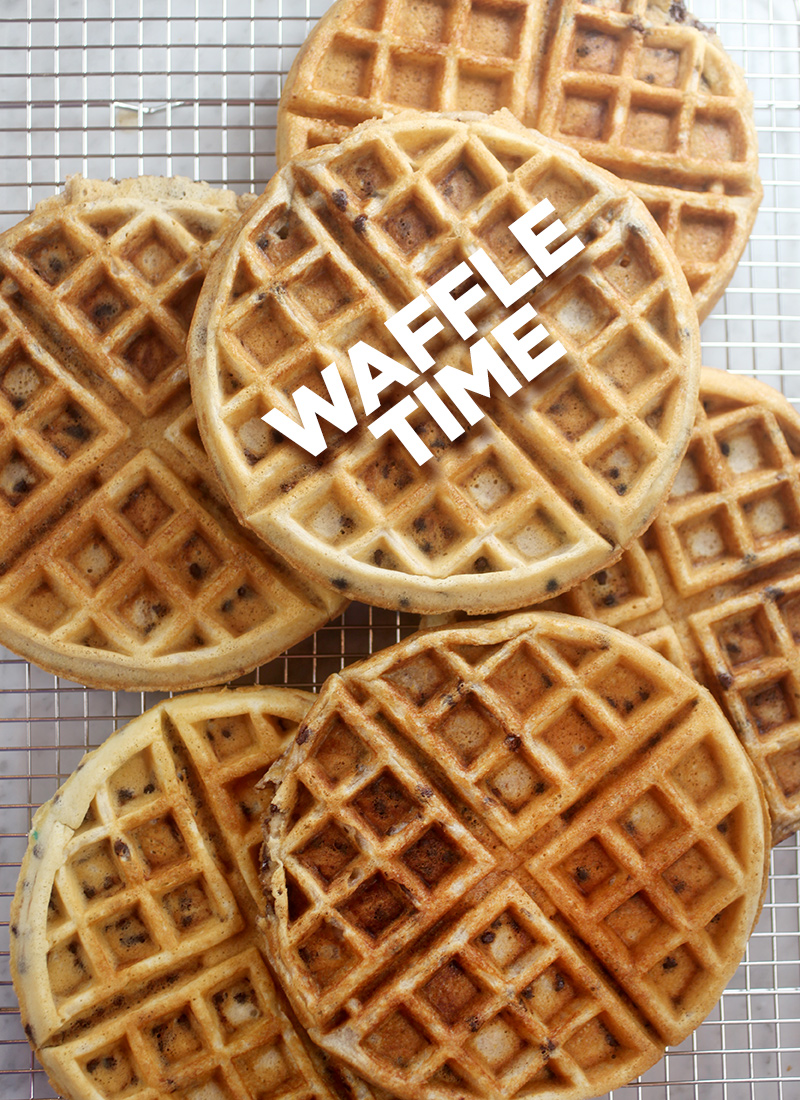 Waffle time! It's the best time.
Enjoy these big boys with melted butter, syrup, powdered sugar, ice cream or whipped cream.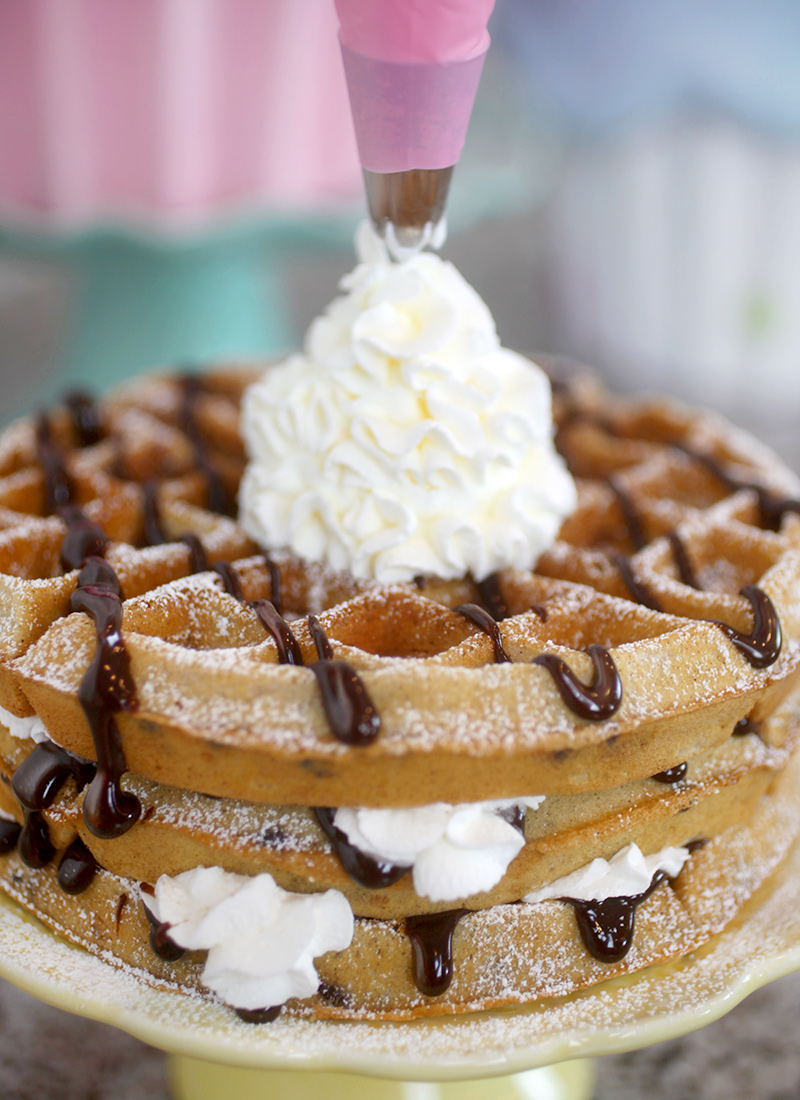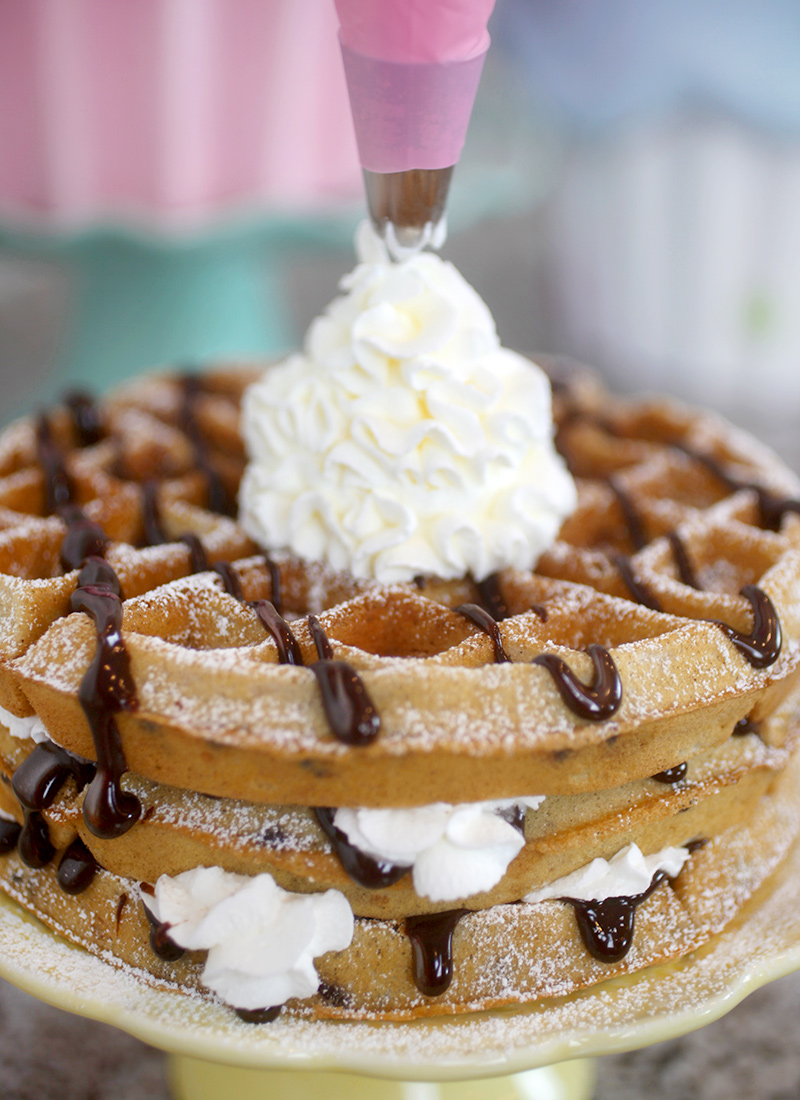 Yeah, let's celebrate 2017 and go big with whipped cream (and more) … chocolate syrup, powdered sugar and extra mini chocolate chips to make a three layer waffle cake.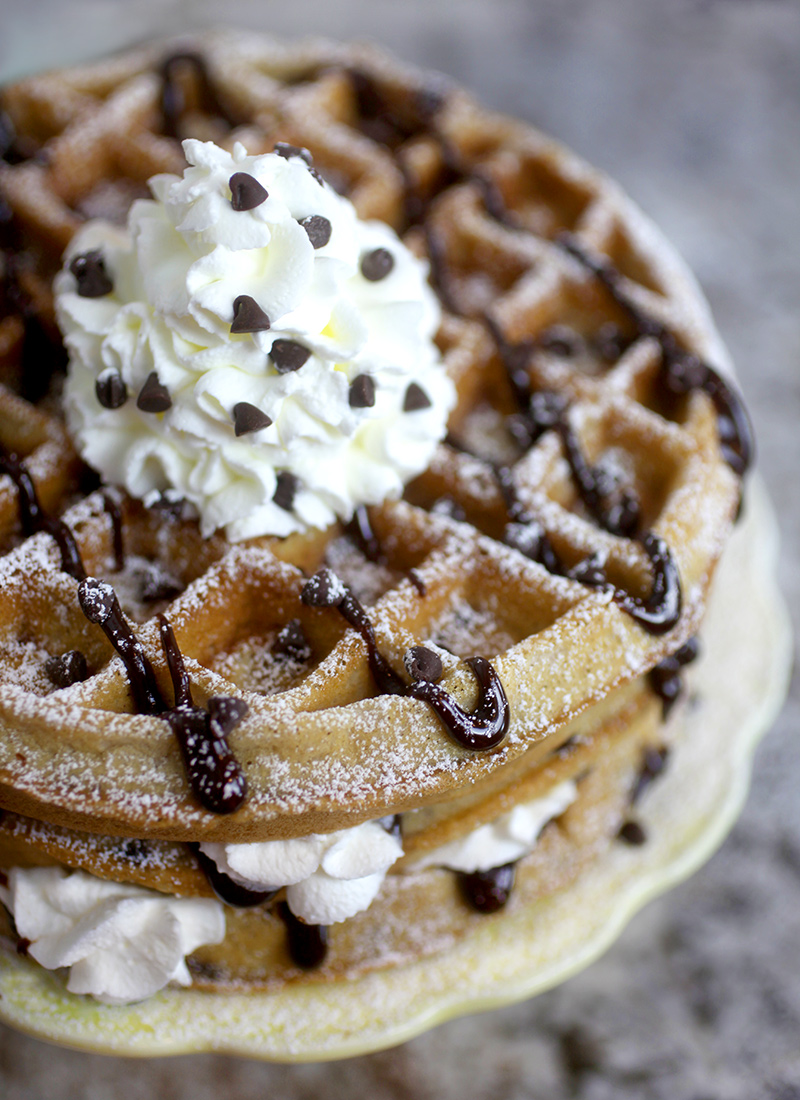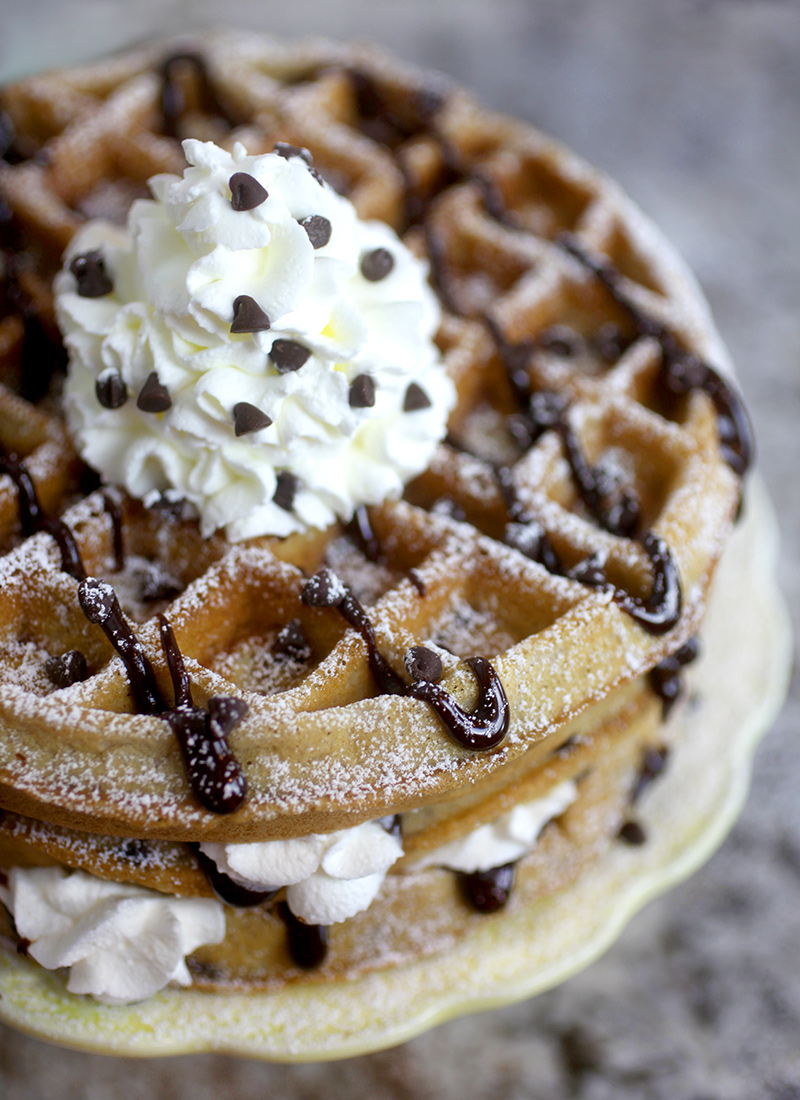 That's the stuff.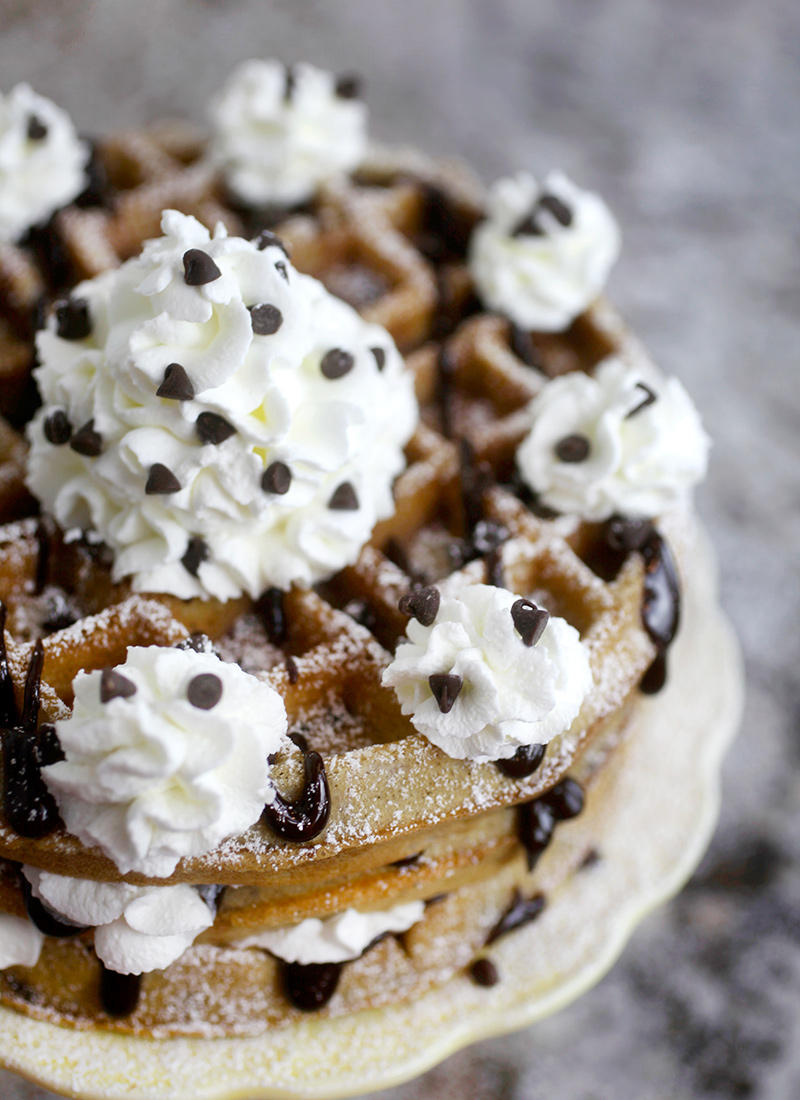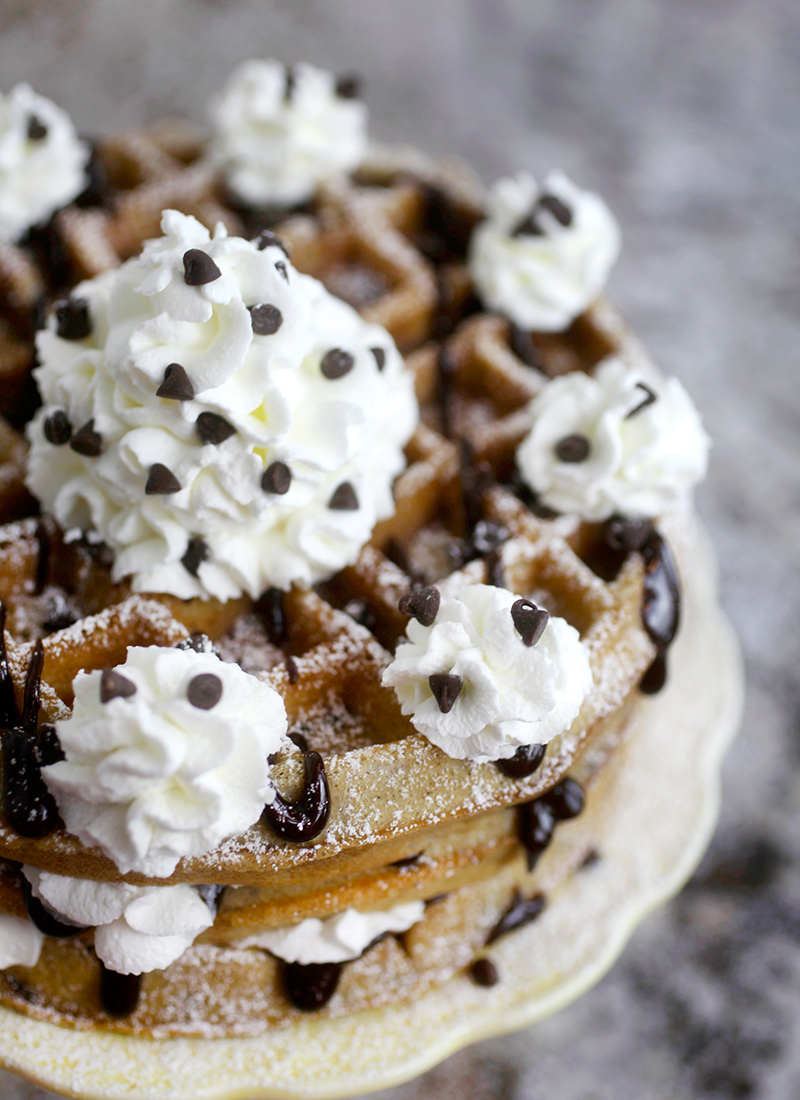 I couldn't stop.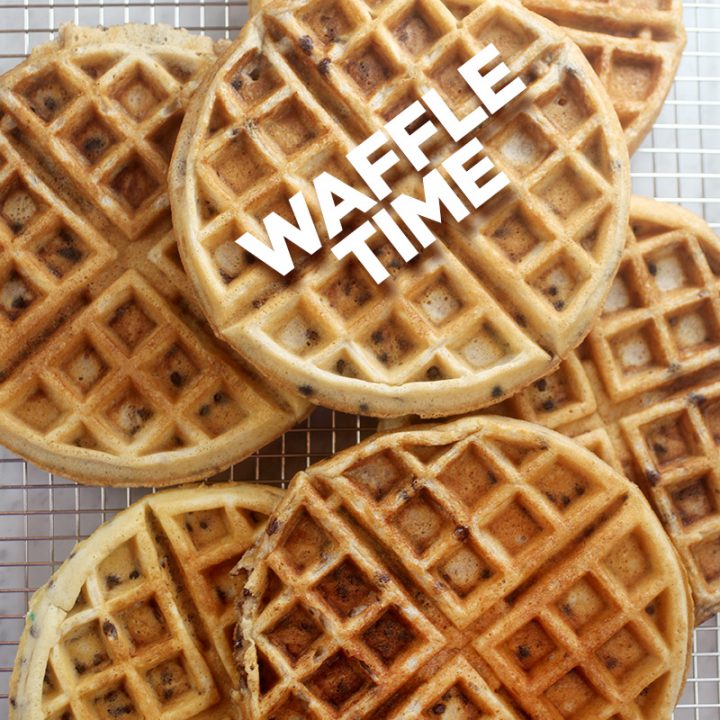 Yield: six waffles
Chocolate Chip Waffles
Prep Time 10 minutes

Cook Time 30 minutes

Total Time 40 minutes
Ingredients
2 cups all purpose flour
2 Tablespoons yellow corn meal or corn meal mix
2 Tablespoons sugar
3/4 teaspoon baking soda
3/4 teaspoon salt
3/4 teaspoon cinnamon
2-1/2 cups buttermilk
3 eggs
2 teaspoons vanilla
2/3 cup vegetable oil
3/4 cup mini chocolate chips, plus more for sprinkling
----
1 cup heavy whipping cream
2 tablespoons sugar
chocolate topping
Instructions
Whisk together dry ingredients in a large mixing bowl. In a second large mixing bowl, whisk together the liquid ingredients. Add liquid ingredients to dry ingredients and whisk until completely combined. Stir in mini chocolate chips.
Pour about a cup of batter into preheated waffle maker and bake. Remove gently with tongs.
They're perfect served right away with melted butter, powdered sugar, and maple syrup. If you want to take them up a notch, then top them with chocolate syrup or fudge topping and add whipped cream and more mini chips for a fun waffle cake.
To make whipped cream, chill metal mixing bowl and beaters in freezer for about 20 minutes. Beat whipping cream and sugar in mixing bowl just until stiff peaks form.
Notes
Waffle recipe adapted from accompanying Cuisinart Recipe Booklet.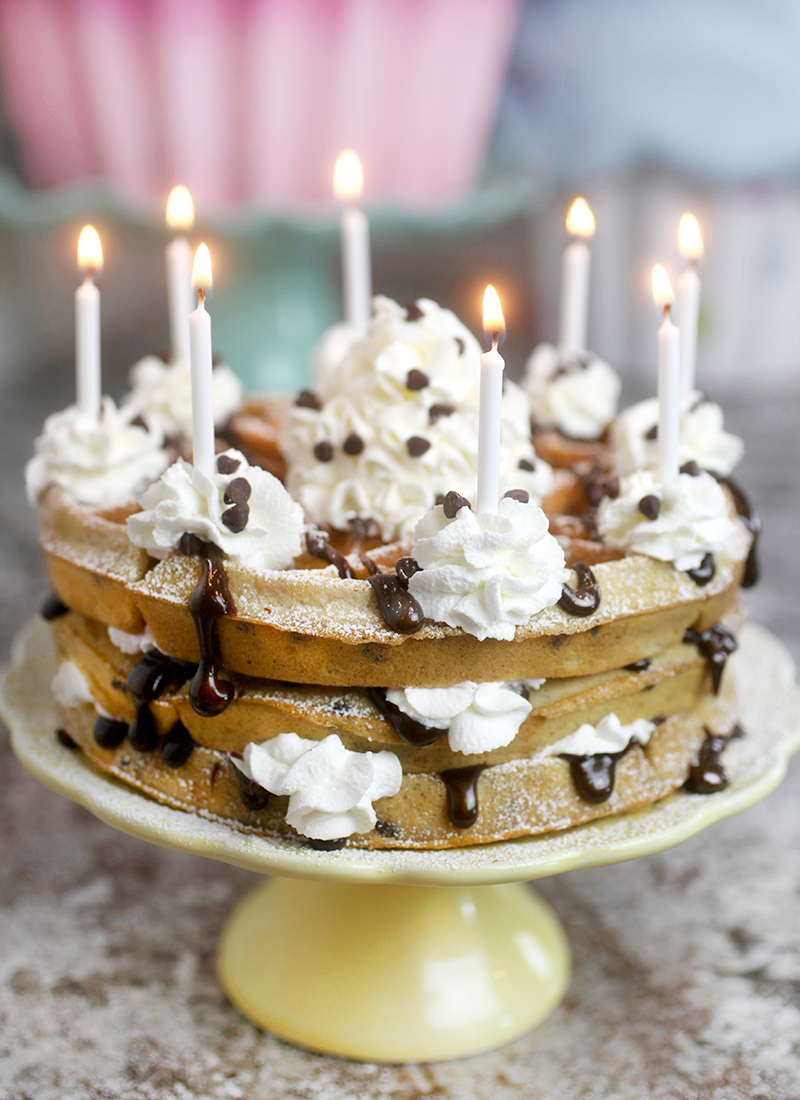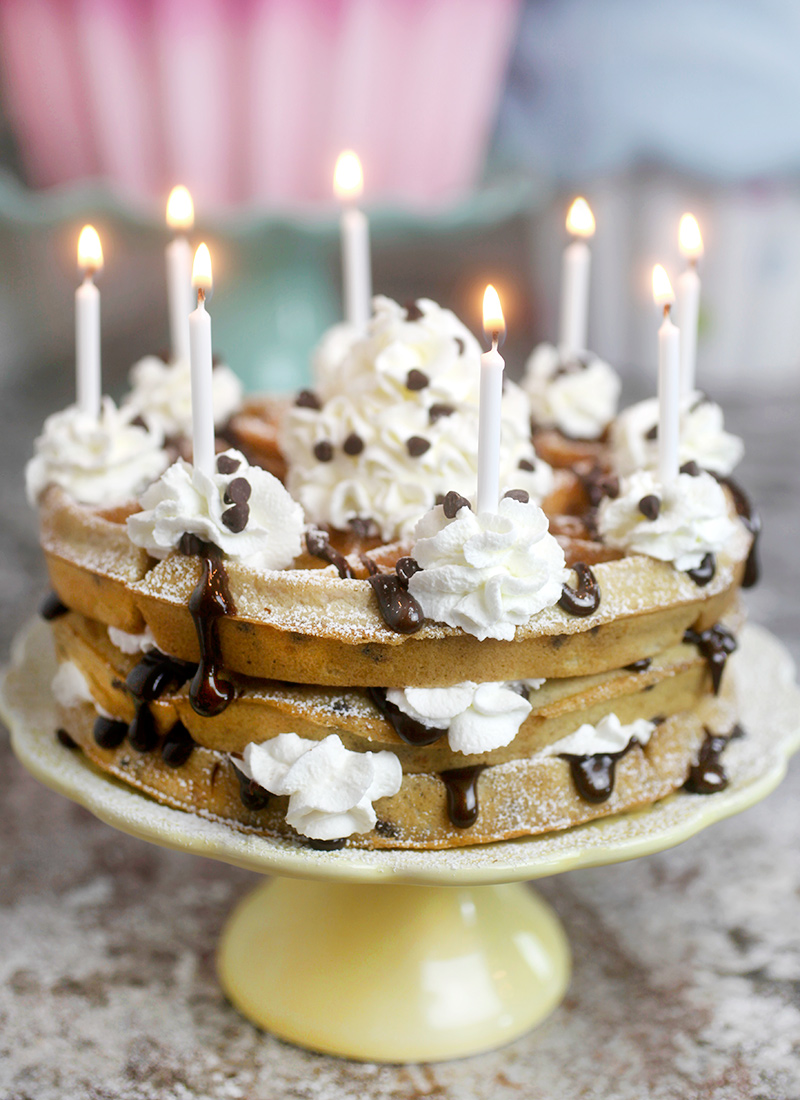 I hope 2017 is full of amazing adventures for us all. Let's go get after them.