Christmas is over. But that doesn't mean the giving is.
I did a little shopping yesterday… not to return anything, but to look around. It's what I do after Christmas.
Shop. It's much more fun to shop after Christmas than before. The stress is gone and the sales are still on.
And if something catches my eye like a towering stack of satin pink leopard print jewelry boxes…
… well, I'll take a few extra minutes and look through all the designs.
And if there happens to be something like a super-cute cupcake necklace staring right back at me, then I guess you know what happens next.
Awwe…… How could I resist. It's just the cutest little thing.
And it comes in the cutest little box.
And then there's all this cute dangly stuff to boot. Did I mention how cute this thing is?
But I didn't get it for me. I thought I would give it to one of you. So who wants it?
Enter for a chance to win this cutie patootie
Betsey Johnson Cupcake Necklace
Just leave a comment on this post and finish the following sentence…
This New Year's Eve, I …
Deadline to enter is Tuesday, December 29th at 5:00 p.m. ET. Time's Up. Winner announced below.
One winner will be chosen at random and announced sometime Tuesday evening.
Good luck!
I didn't expect to be so moved by the entries for this giveaway. These might just be some of my favorite ones to read to date. I usually don't do anything on New Year's Eve, so thank you for sharing a glimpse into your plans. The simple ones. The silly ones. The serious ones. You guys fill my heart with happiness.
Thank you. Thank you. Thank you.
And now for the winner…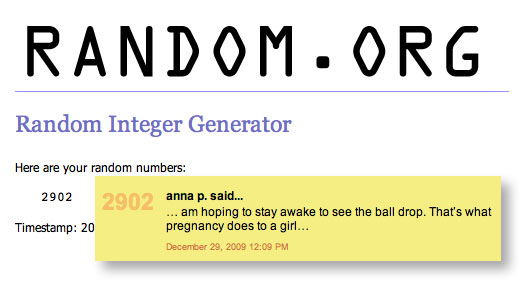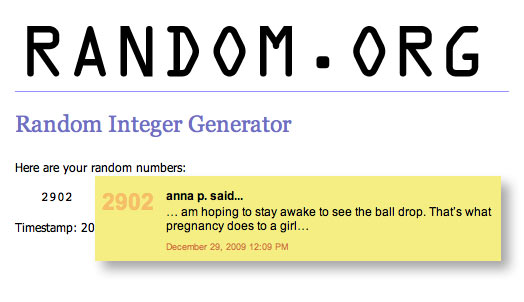 Congrats anna p! It's you!