Characteristically Sweet
Here's a fun round up of a bunch of character cake pops I've made. These are some of my favorite kind of pops to make because they're the most challenging. I get excited when I can find just the right tiny candies and sprinkles to portray a character. Sixlets, jelly beans, sunflower seeds, M&M's, confetti sprinkles and mini marshmallows are some of my go-tos. And of course, I couldn't live without black edible ink writing pens. So handy for drawing smiles, eyes and especially orange cat stripes. : )
Take a look below and tell me if you see any of your favorites or who I should try to make next. There are just soooo many choices to choose from!!! Wizard of Oz, Star Wars, Nemo, Nursery Rhymes, Superheroes, Simpsons, Scooby, Pokemon, Pusheen, Tweety, Super Mario, Pac Man, Care Bears, Betty Boop, Totoro, Toy Story, Pinocchio, Shopkins, My Little Pony and even emoji. The possibilities go on and on and on.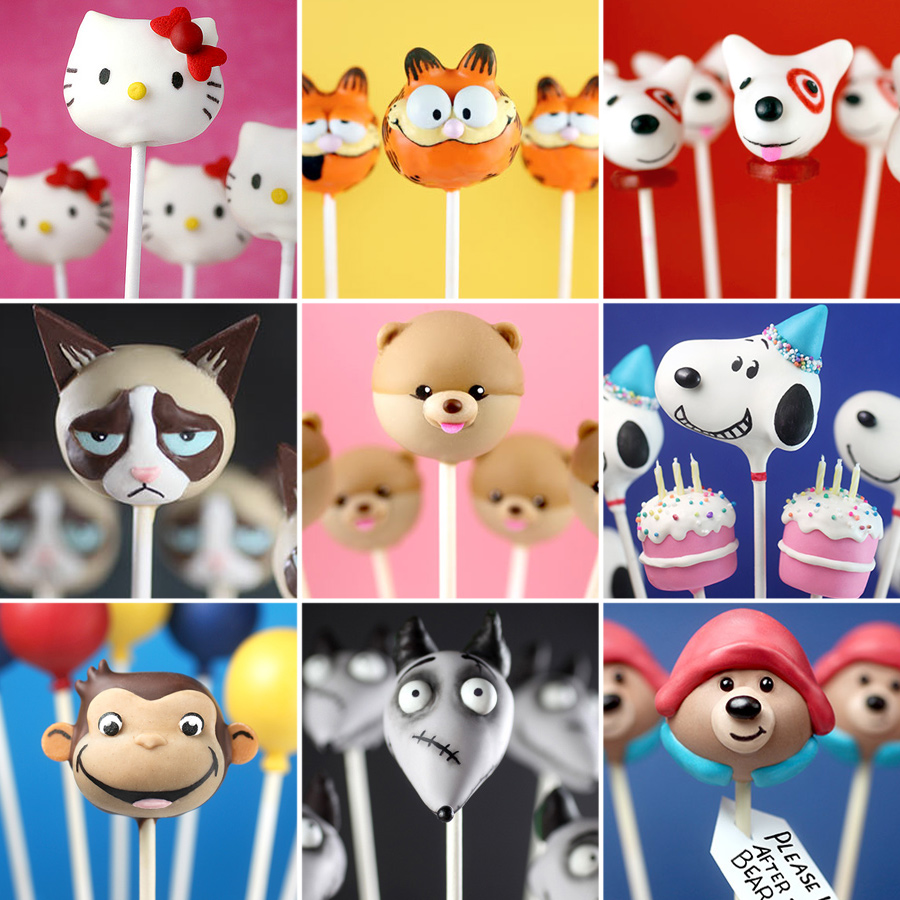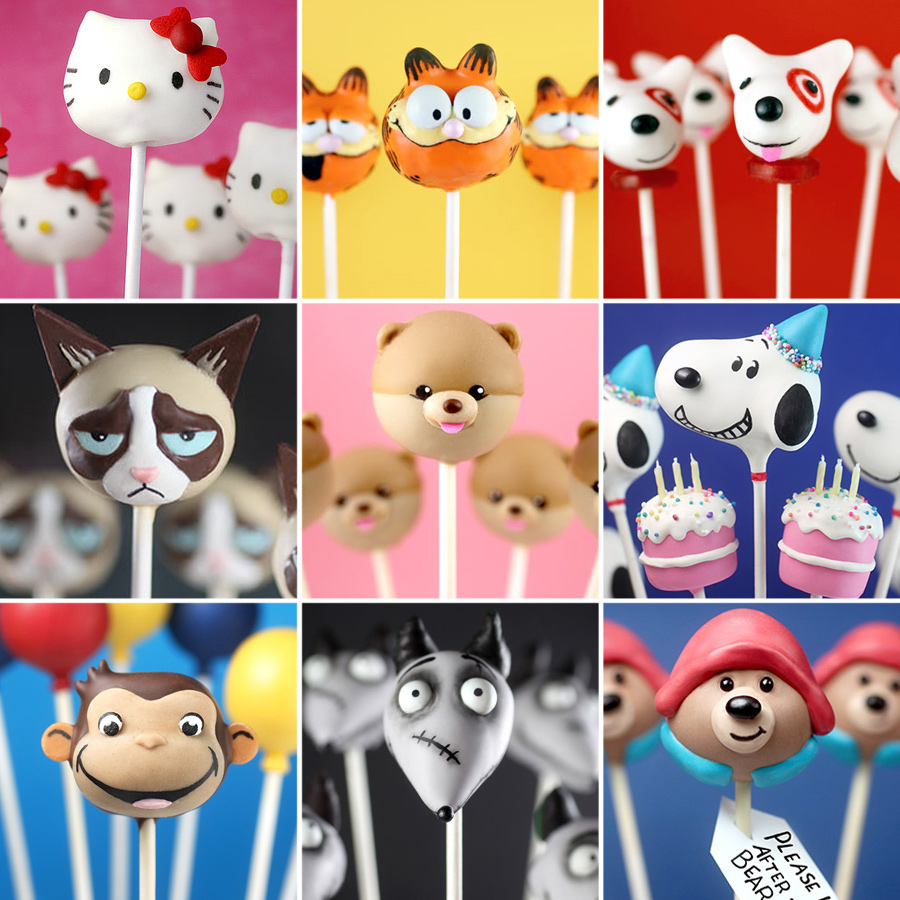 Hello Kitty  – these are the first characters I ever tried to recreate and still a fave.
Garfield
Spot
Grumpy Cat and Boo the Dog
Snoopy
Curious George
Sparky
Paddington Bear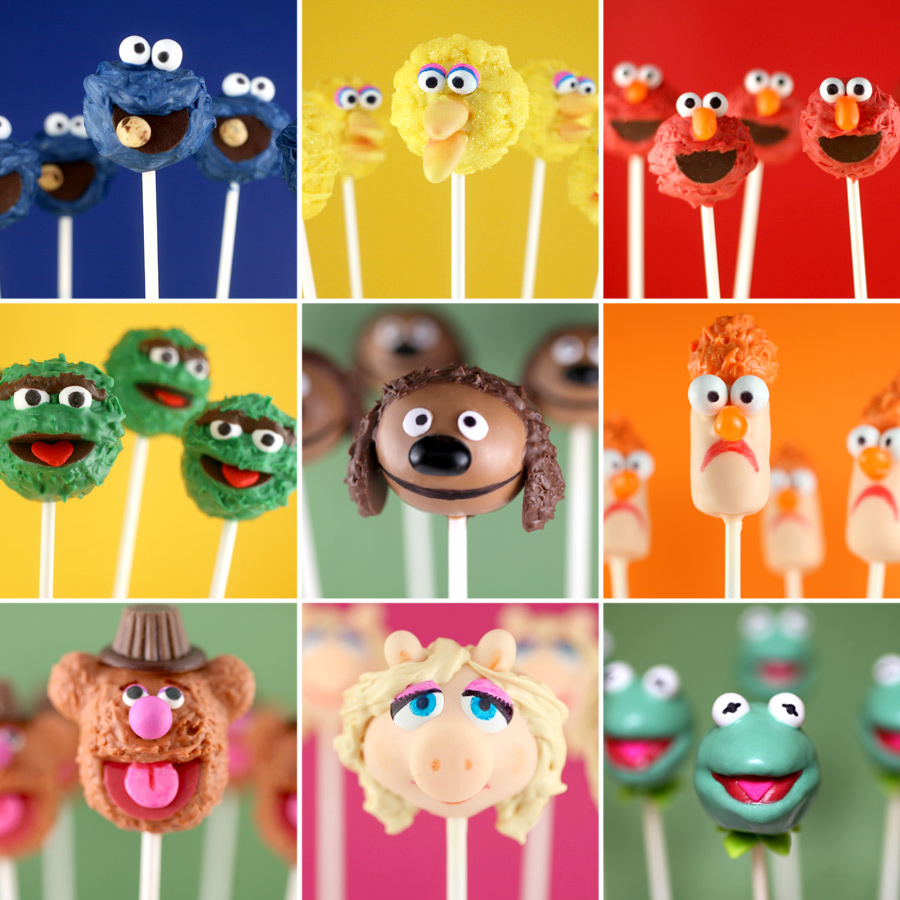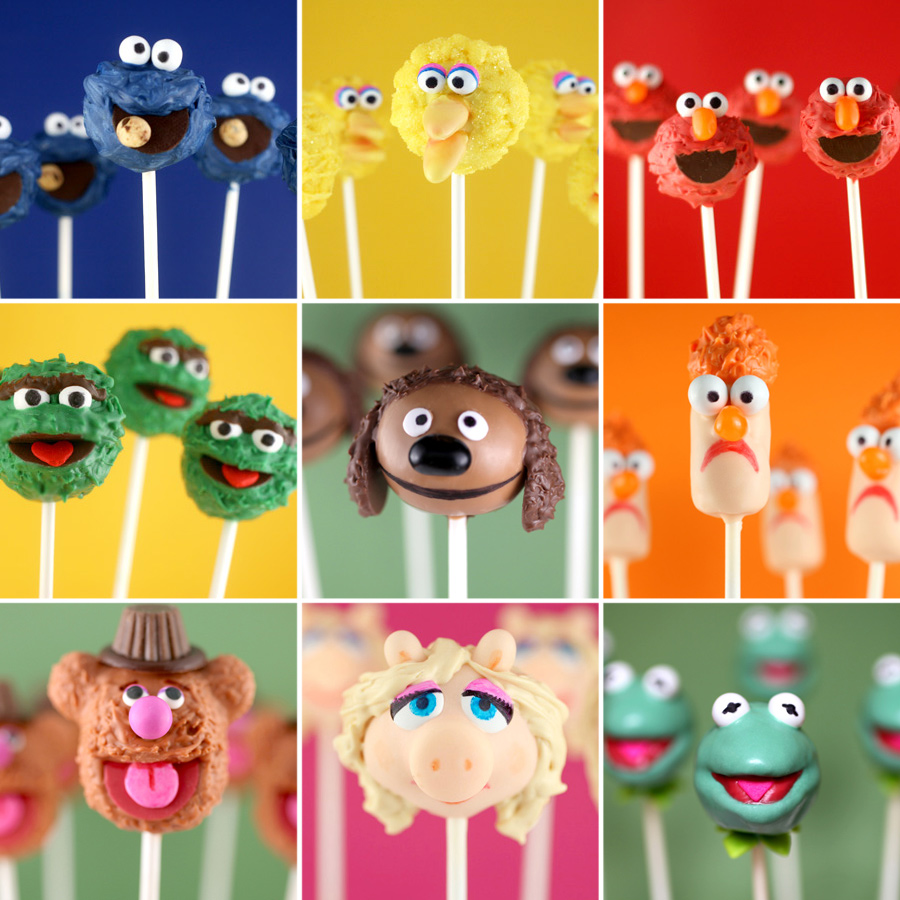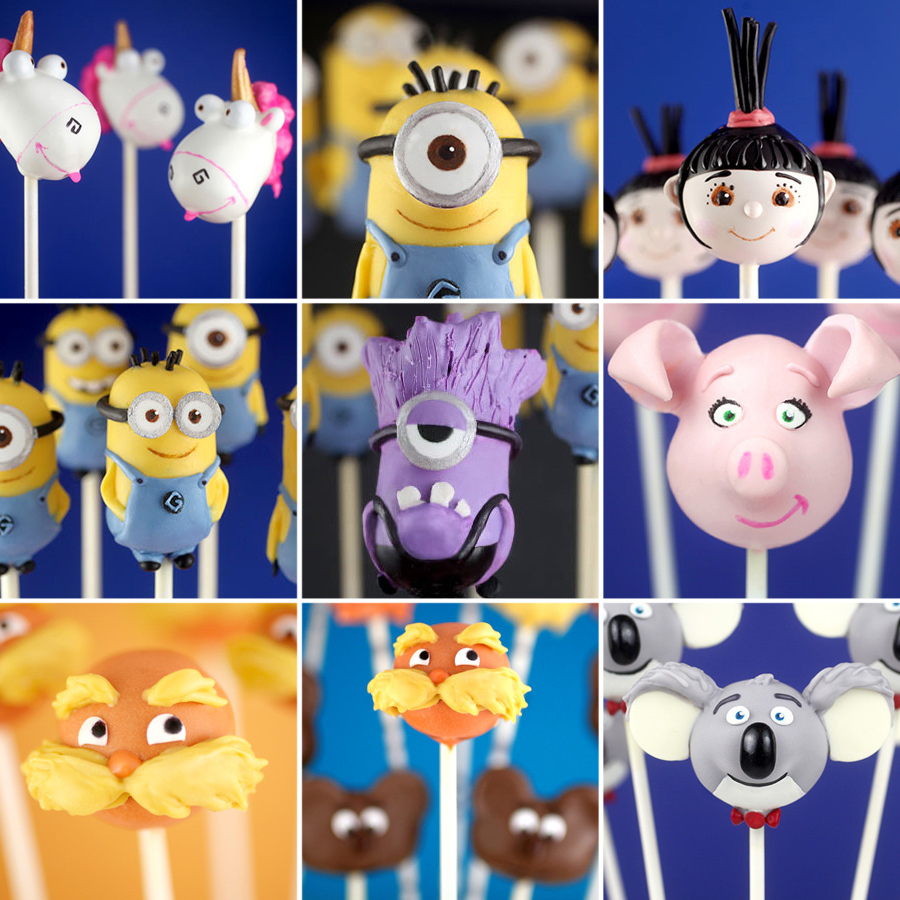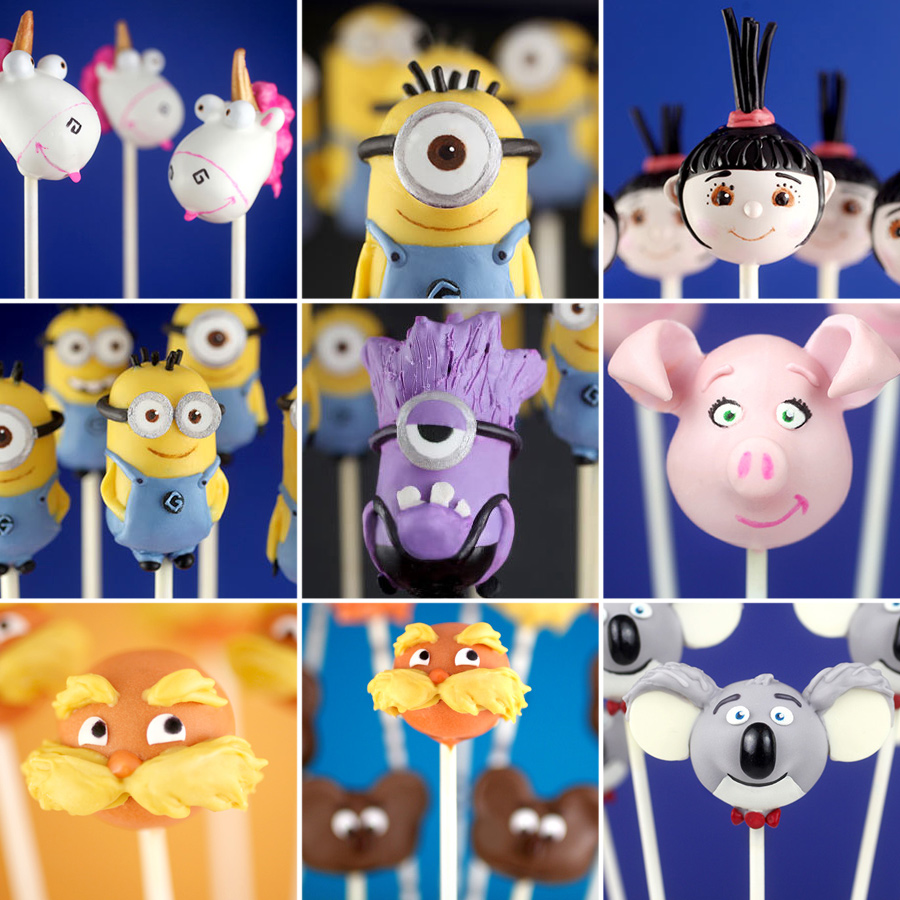 Minions
The Lorax
Sing's Rosita and Buster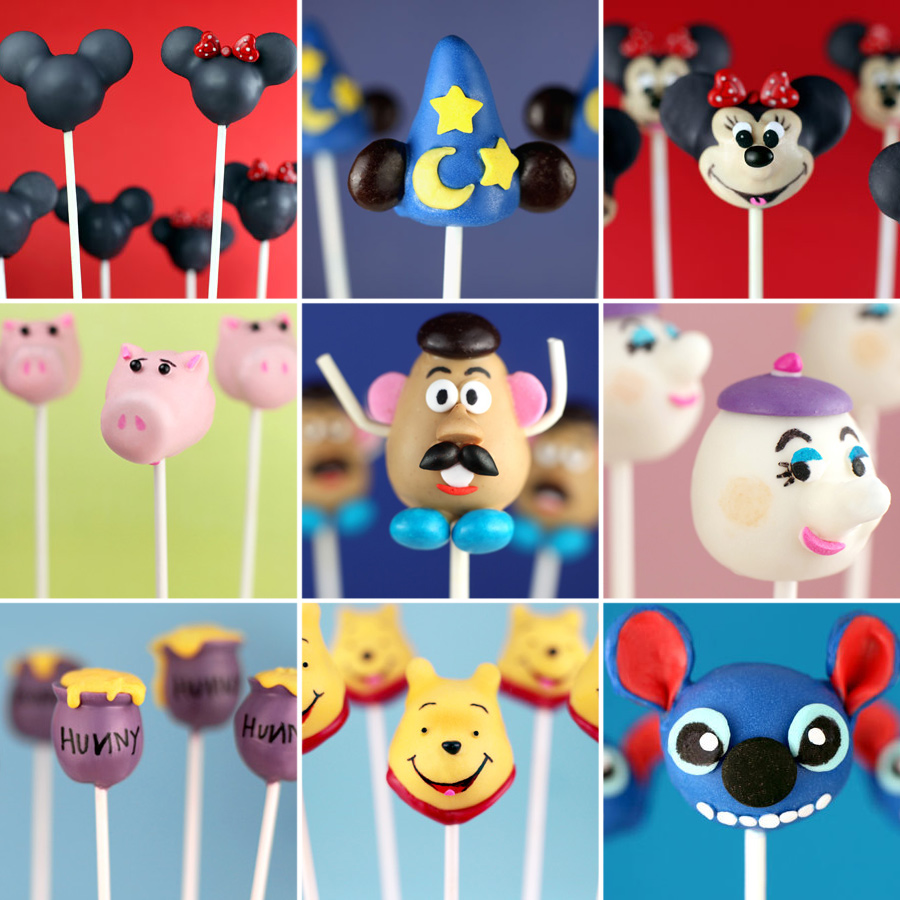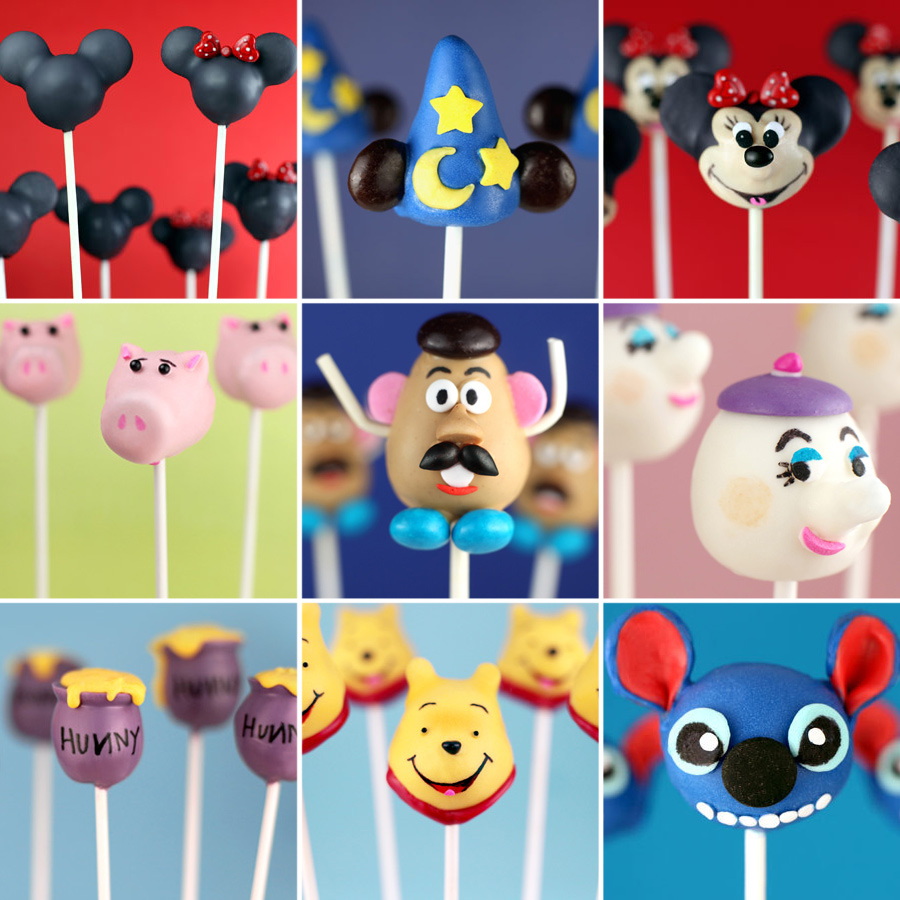 Micky and Minnie
Hamm and Mr. Potato Head
Winnie the Poo
Stitch and Sorceror's Hat
Mrs. Potts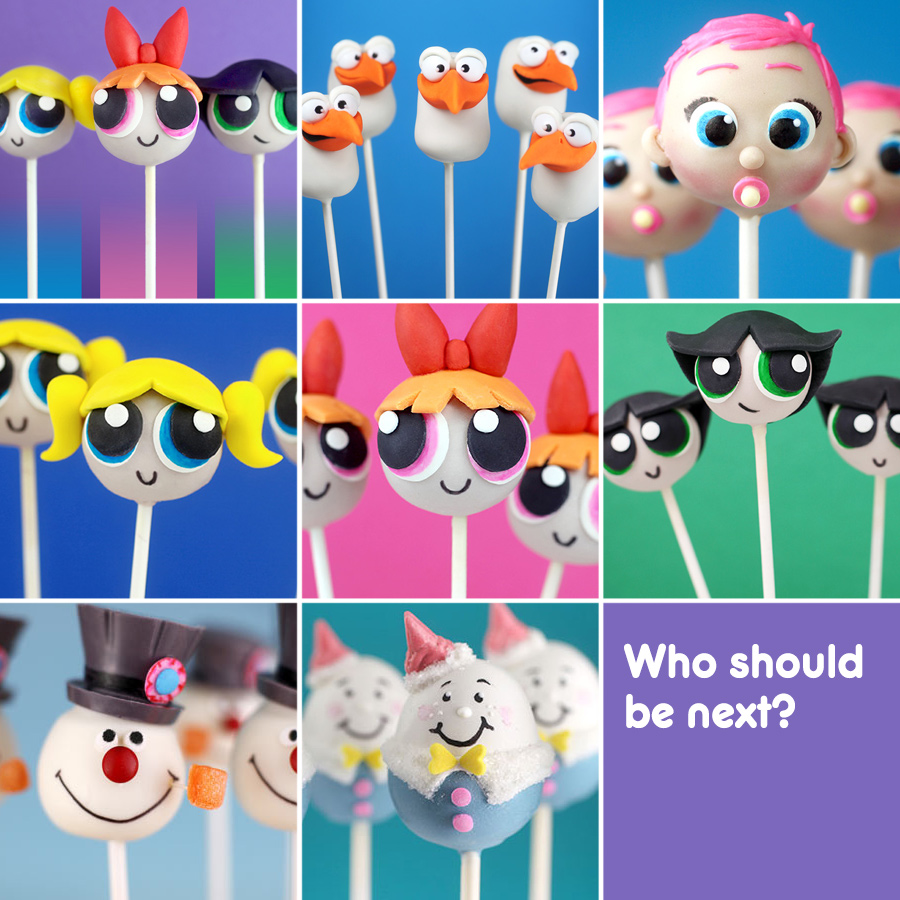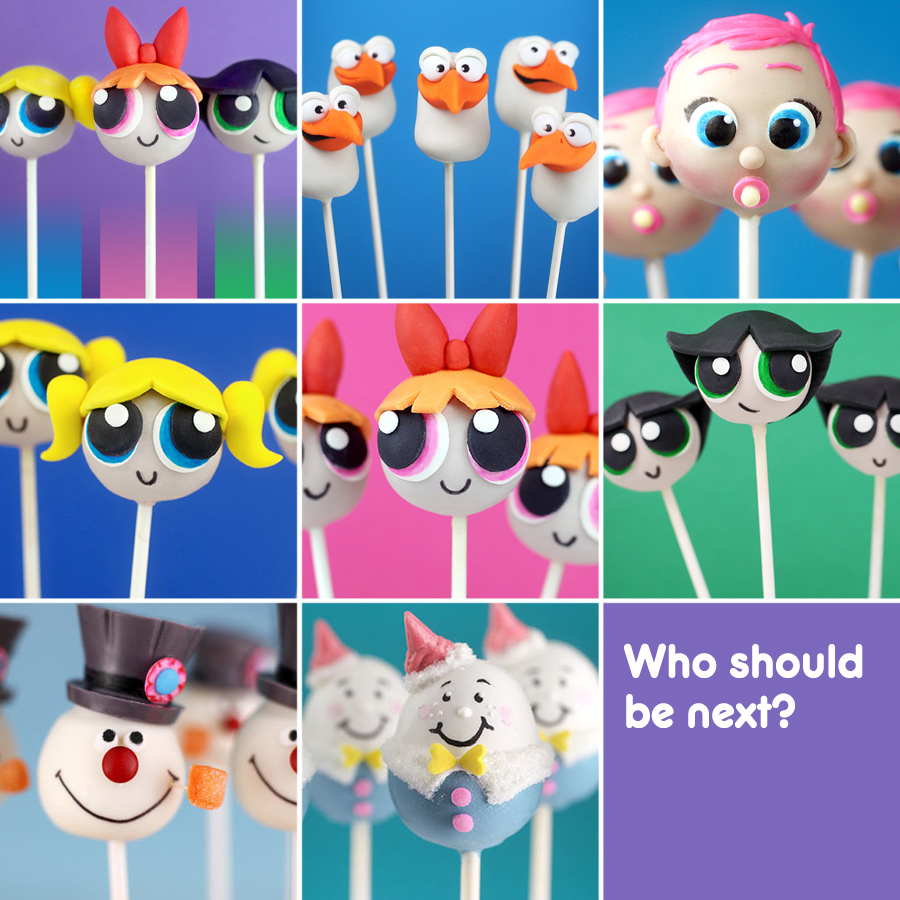 Storks
Powerpuff Girls
Frosty the Snowman
Humpty Dumpty
Hope these made you smile!