Who's ready for this cold weather to go away? Me. Me. Me! I need warmth and sunshine and sandals. I could definitely be a warm weather girl all year long … But since we still have many more weeks of frosty temperatures before spring is here I thought I'd share some of my favorite snowy themed sweets. Check out these snow cute cookies, cupcakes and cake pops … they might even make you feel all warm and happy inside.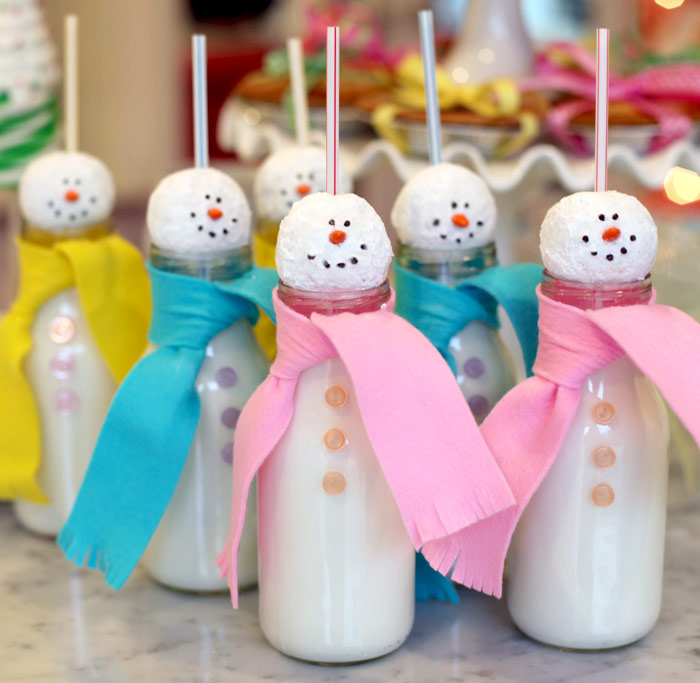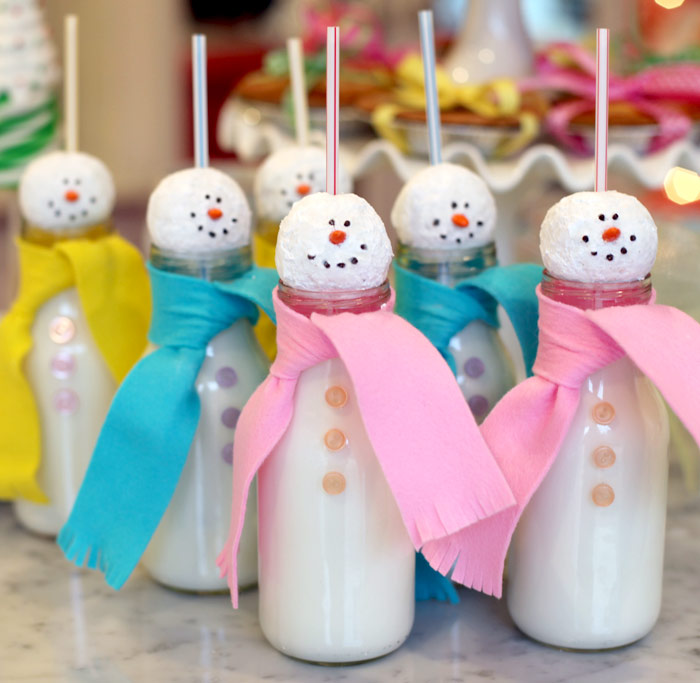 Drinks that are all dressed up. Check out these chill milk jar snowmen.
I made these snow globe cupcakes way back when using round plastic bottles. To help with the snowy effect, I coated the inside with a little sugar water spray and then sprinkled them with granulated sugar to help make it stick.
Here's a friendly face from one of my favorite holiday shows. Frosty the Snowman Cake Pops!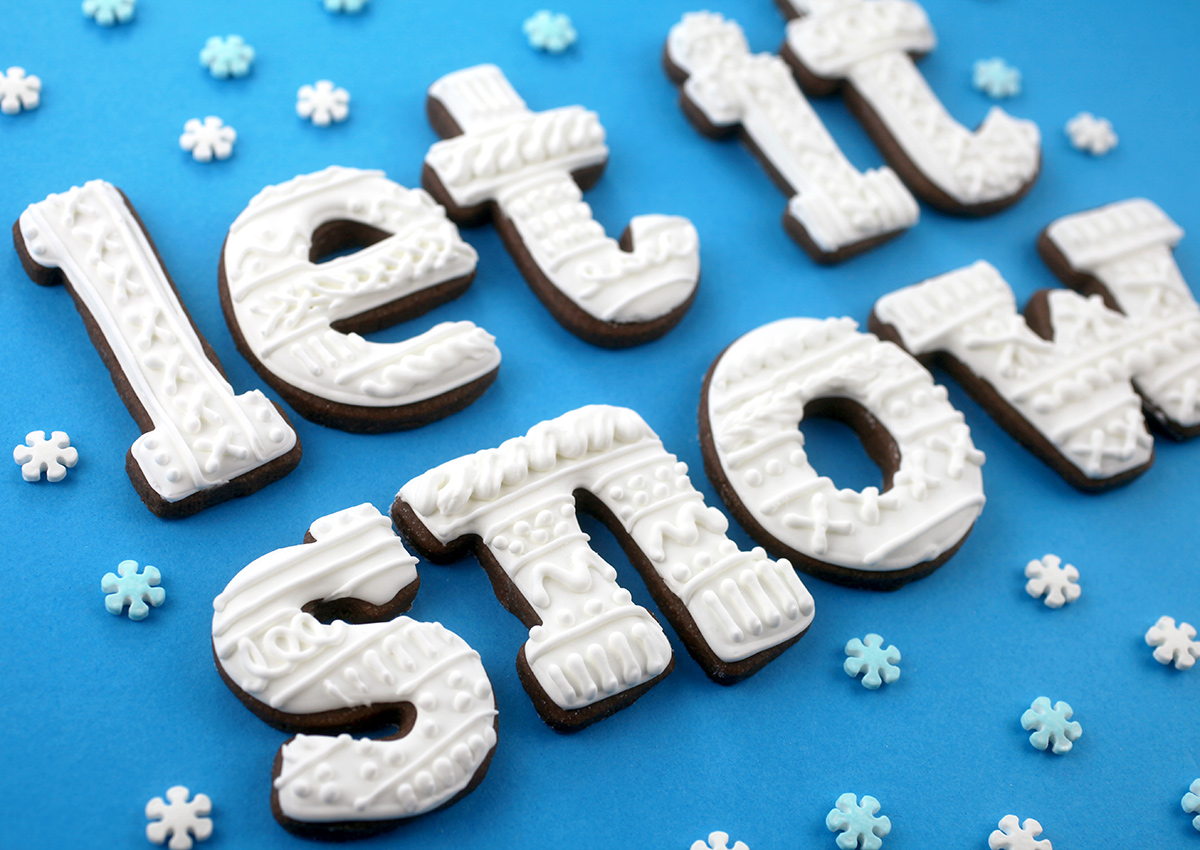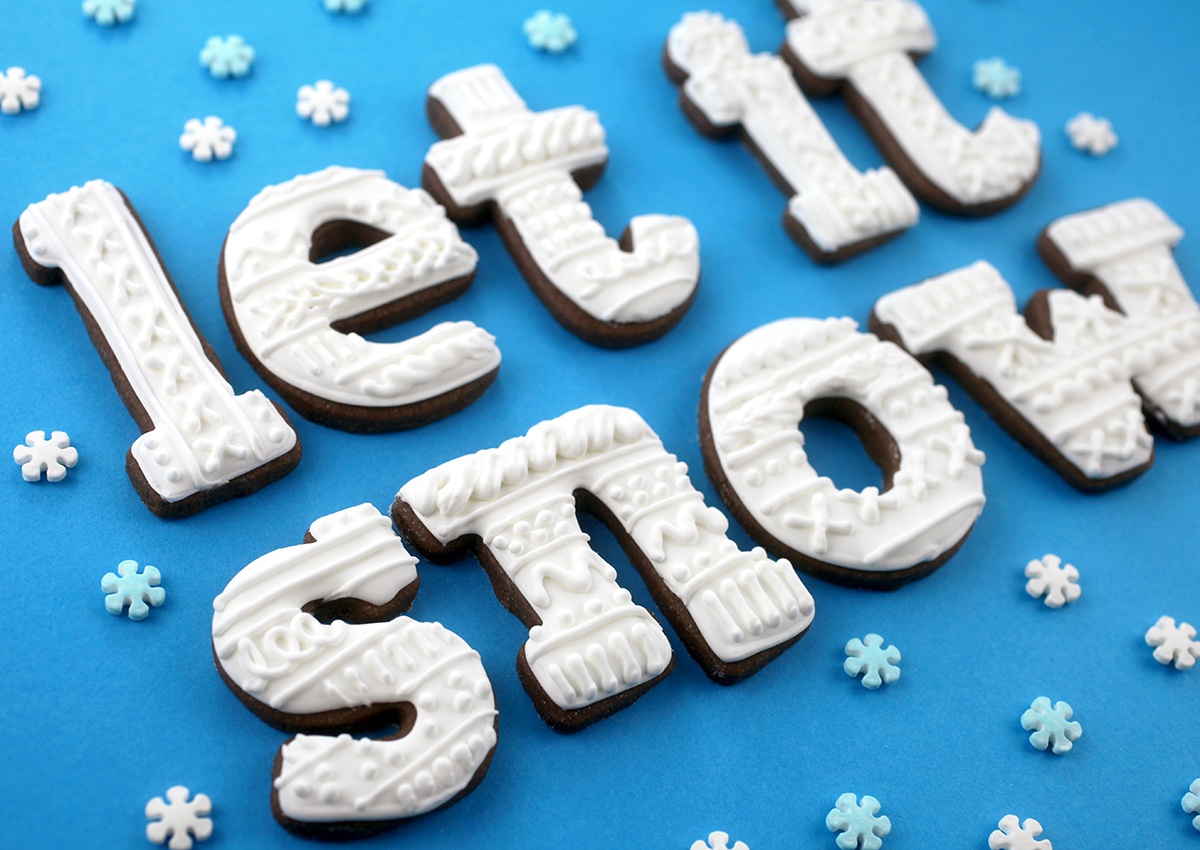 Want to keep warm? Cuddle up with these cute sweater weather sugar cookies.
I want to squeeze the cheeks on these petite polar bear cupcakes.  (Wait. That might not be a good idea.) They're super easy to decorate and I'm pretty sure they'll warm someone's cold heart with their sweet little faces.
I made these candy cane tree cupcakes for the holidays several years back. They are kind of Christmas-y, but tweak them a little and they would go perfectly with a winter wonderland theme.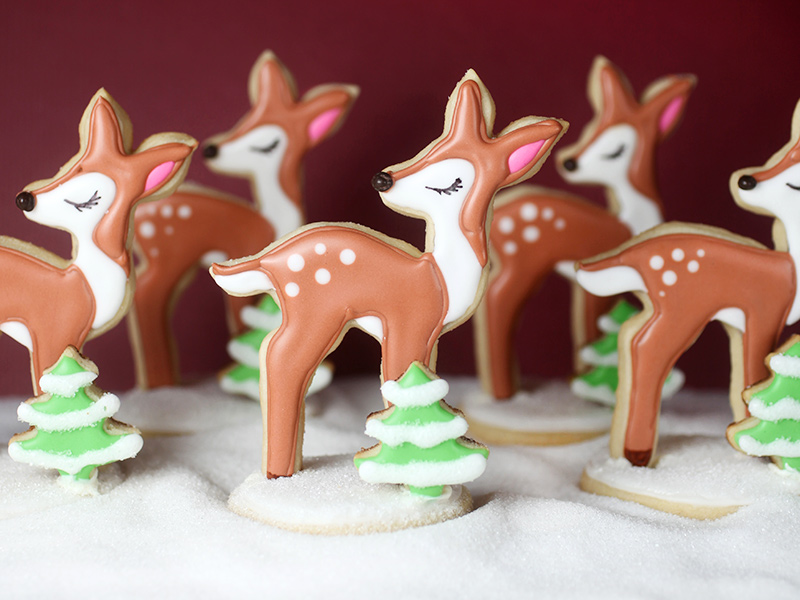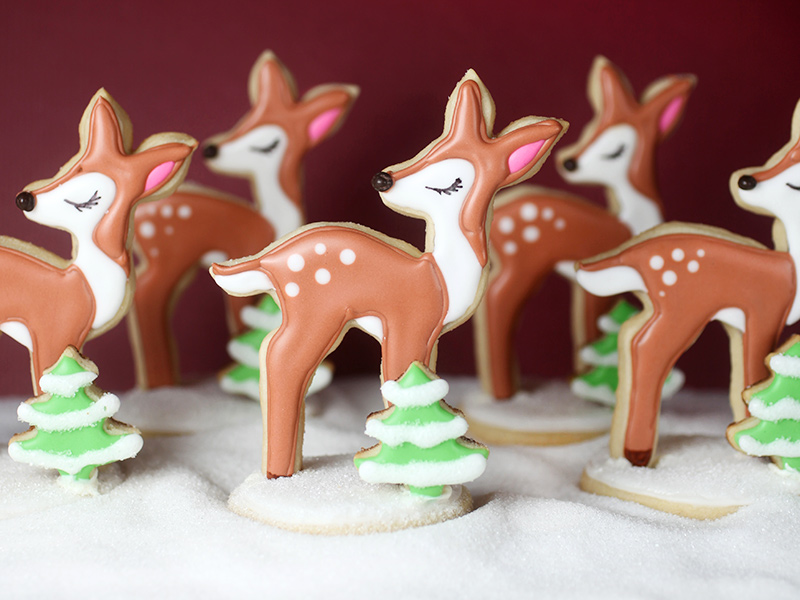 Oh deer! How cute are these sugar cookie stands complete with a "snowy" base.
You can use a circle shaped cookie cutter to decorate some of the sweetest snowmen cookies.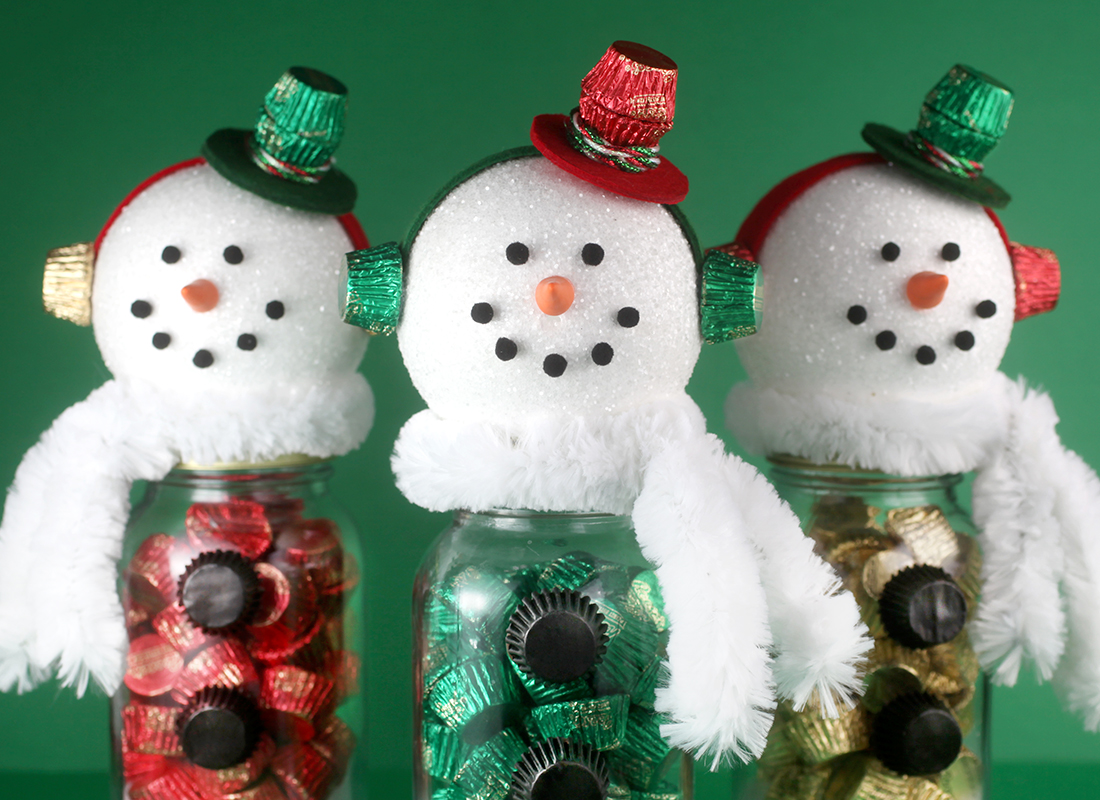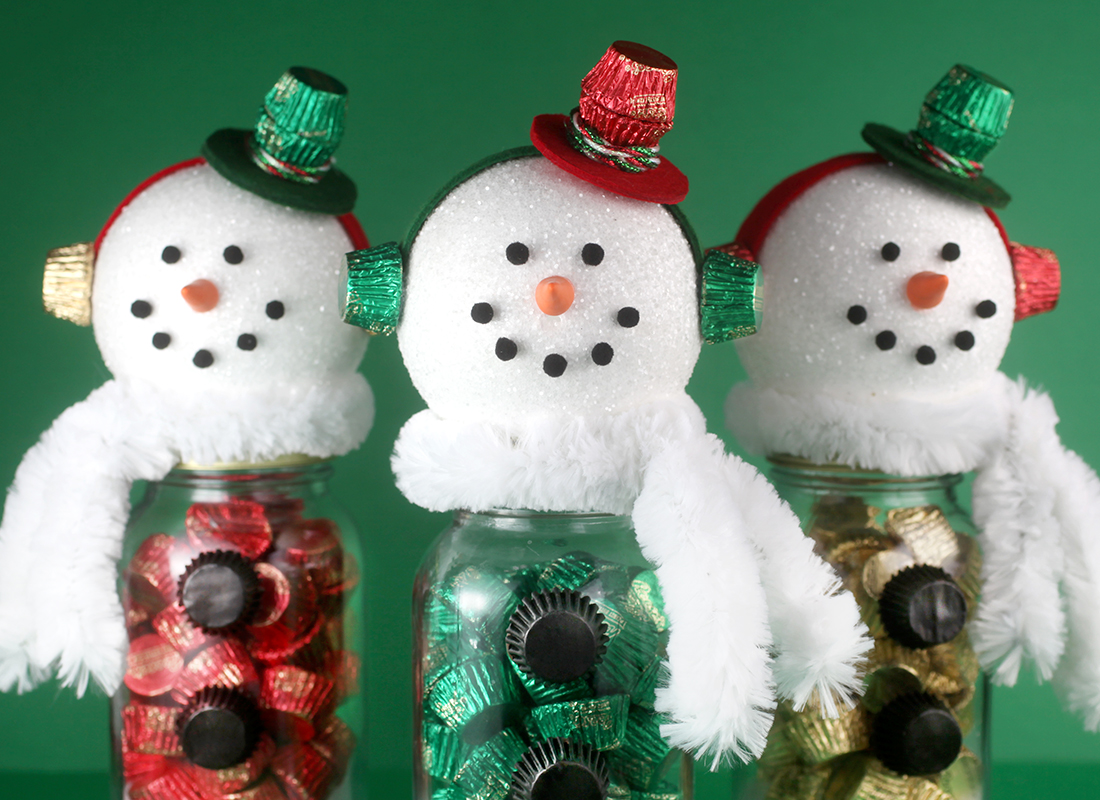 These snowman candy jars are on the crafty side. Fill them with a sweet treat for a frosty fun project.
Look familiar? These smiling snowman cake pops are capped off with sugar crystal coated winter hats and were inspired by the sugar cookies above.
Ice cream cone inspired snowman cupcakes. You can use a bunch of frosting and top them off with donut holes to build their bodies.
Hot cocoa cake pops. These aren't snowy, but they sure fit the cold weather theme.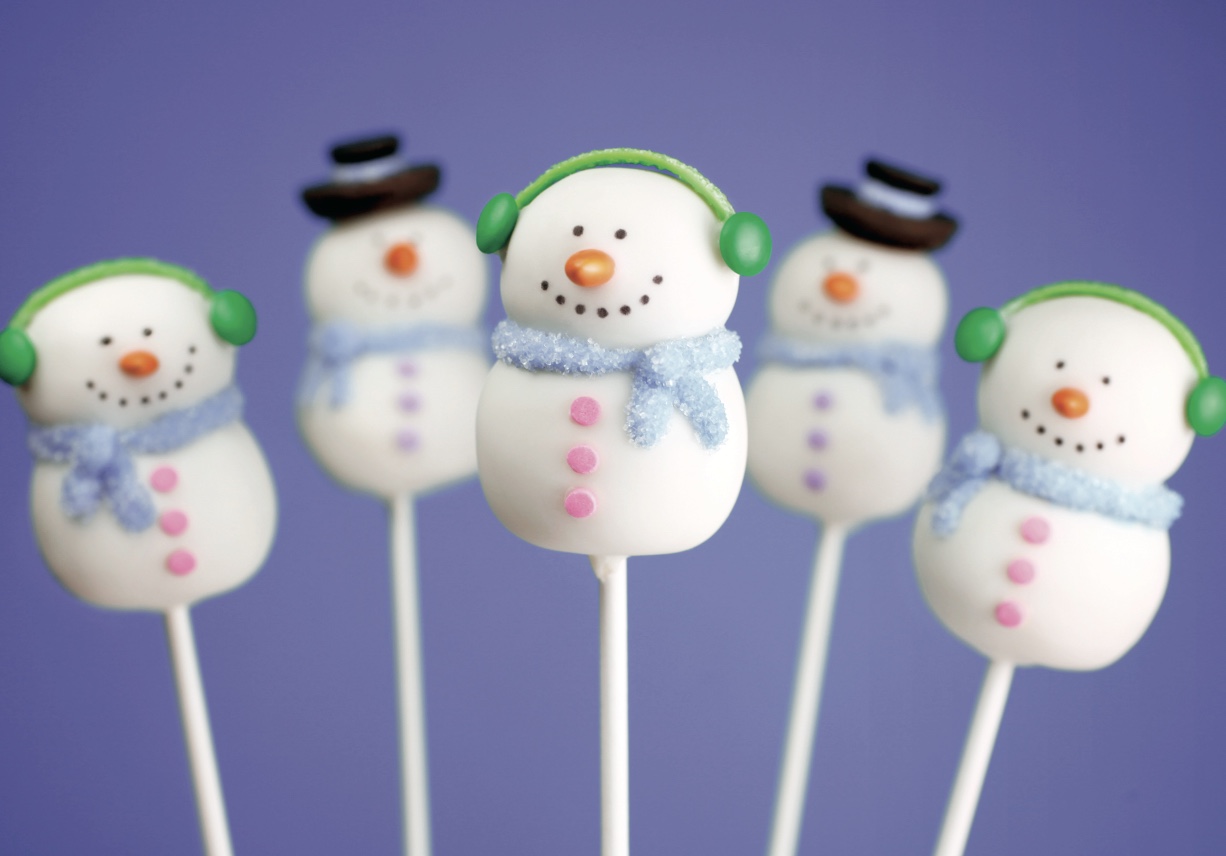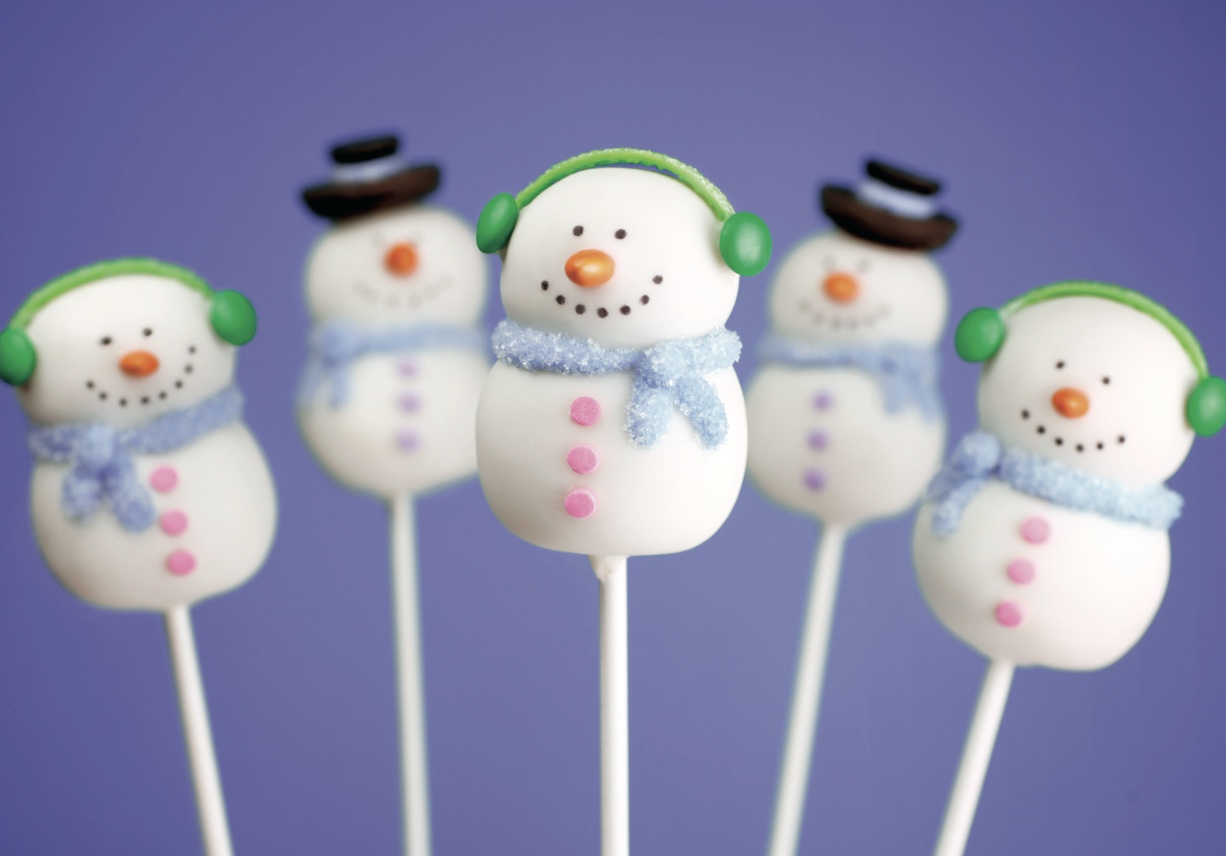 Bonus full-body pops. There really are snow many ways to decorate cake pops.  These aren't on the blog, but you can find them in my holidays book along with some more cold weather cuties.