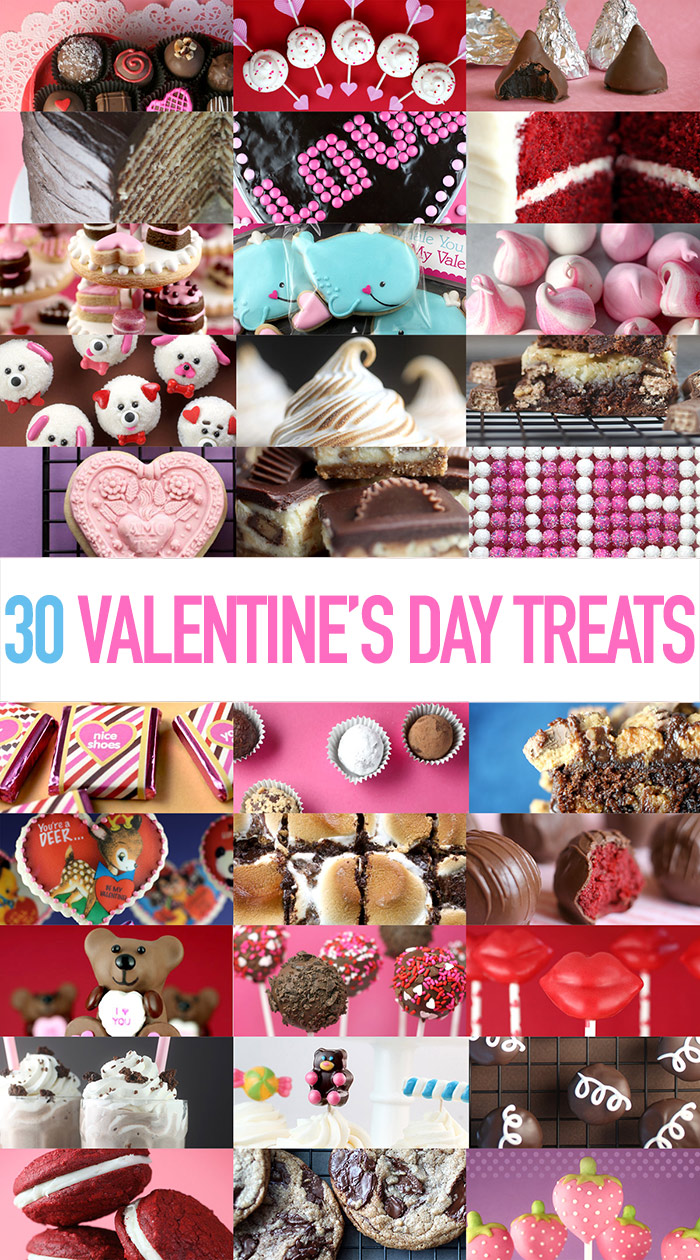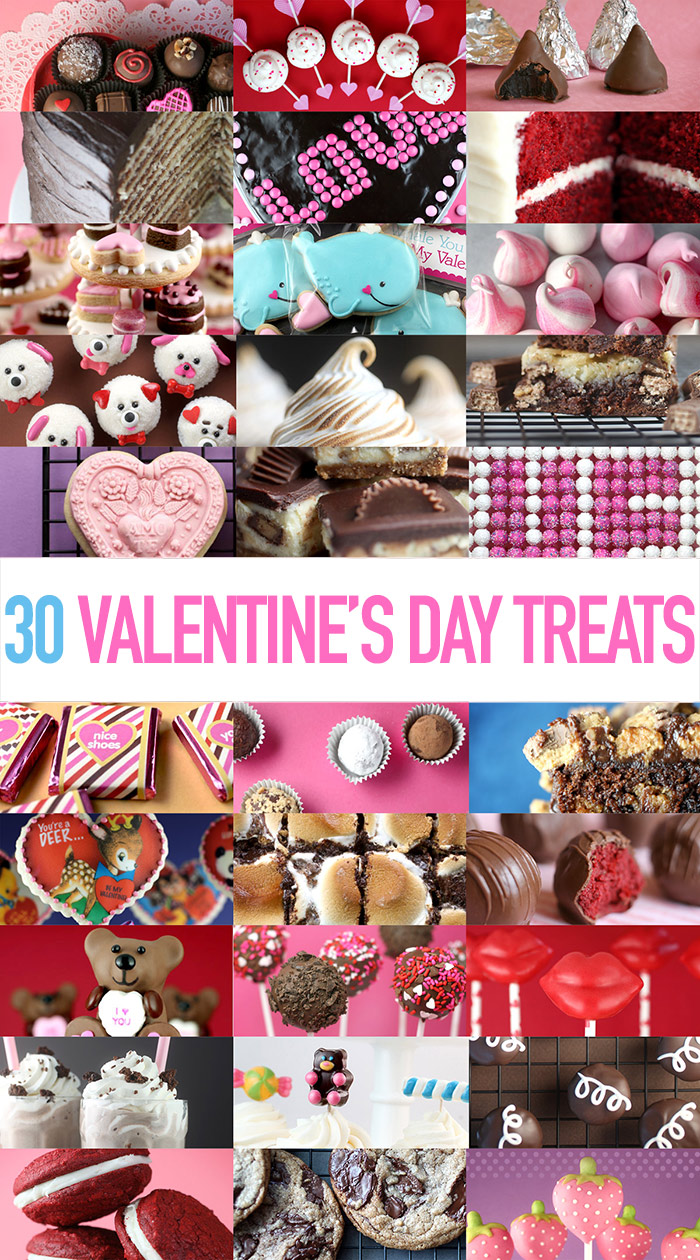 I rounded up a bunch of fun treats for the fourteenth. If you're looking for something yummy, cute or chocolatey to make for your sweetheart this Saturday, then check out the links below. The list is a mix of some of my favorite past Valentine's Day desserts plus some straight up chocolate decadence, too. Enjoy!
3. Chocolate Peanut Butter Truffles
5. Big Love Butterscotch Cookie
10. Red Velvet Cake
11. Sugar Cookie Dessert Stands
14. S'mores Brownies
17. Sweet Shape Candy Cupcake Toppers
18. Cookie Molds
20. Kit Kat Cream Cheese Brownies
21. Red Velvet Sandwich Cookies
22. Melty Salted Caramel Hazelnut Chocolate Chunk Cookies
23. Cupid's Arrow Red Velvet Cupcakes
24. Peanut Butter Cup Cheesecake Bars
28. Oreo Kisses
29. S'mores Cupcakes
Hugs and Kisses and Happy Valentine's Day this Saturday. Hope it's the sweetest!