The holidays are almost over and the year is winding down. I've certainly had more than my share of sweets the last several days. Too much even. What about you guys?
But extreme sugar overload hasn't stopped me from being super excited to start a brand new year of baking. A year of sweets and smiles.
Before more baking begins, here's a quick look back at a few of my favorite posts from 2013. Check out the links below if you missed any along the way.
Enjoy and here's to a Happy New Yummy Year!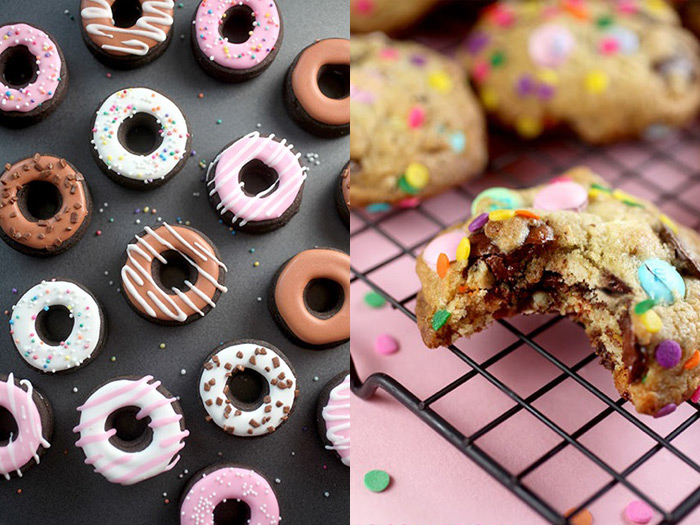 MINI DOUBLE-DECKER CHOCOLATE DOUGHNUT COOKIES
These were way too much fun to decorate. And double-decking them totally makes them look like real little doughnuts instead of cookies.
CONFETTI CHOCOLATE CHIP COOKIES
These are just simple, fun cookies cuted up with confetti sprinkles and pastel M&M's. They'll make you smile with every bite.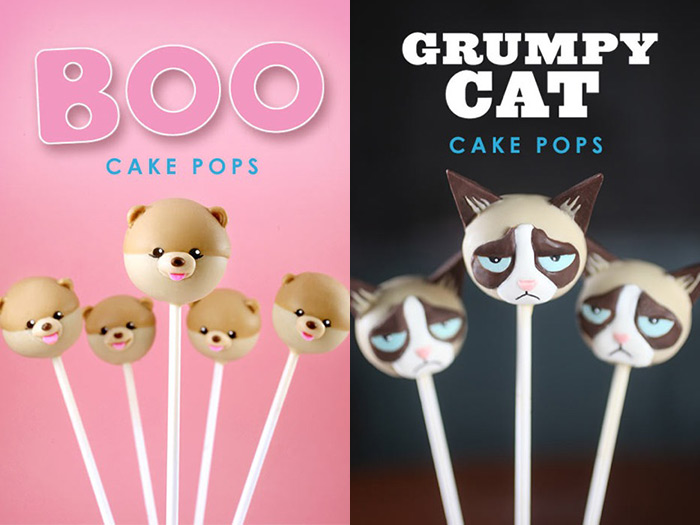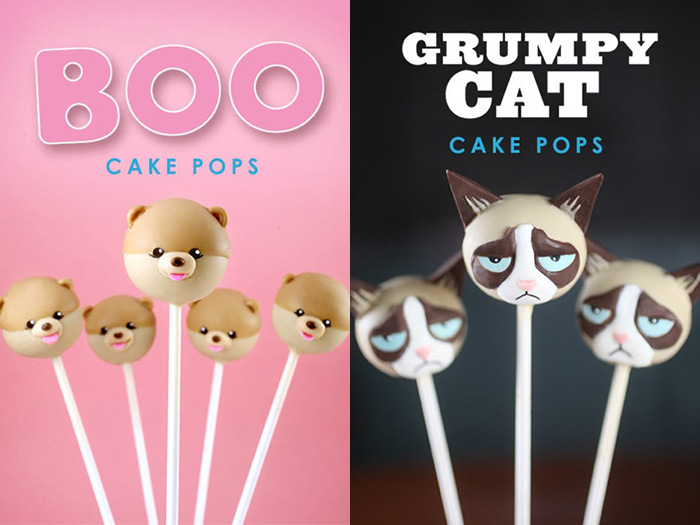 BOO THE DOG AND GRUMPY CAT CAKE POPS
I can't stand how cute these came out. I love Boo… but then Grumpy Cat's frown steals my heart. So I had to include them both.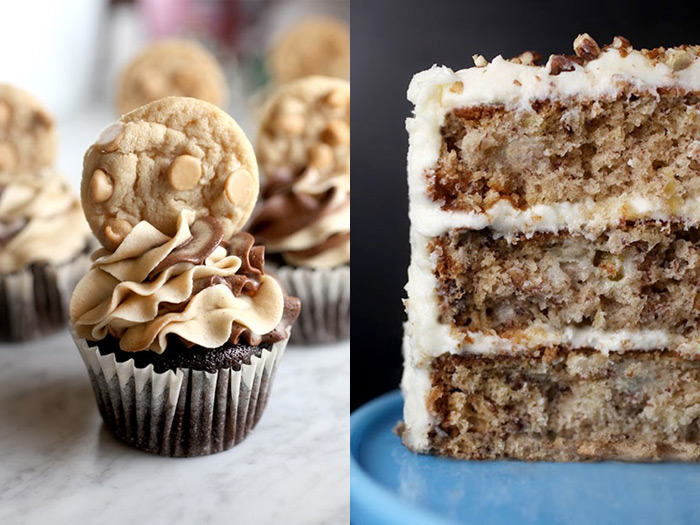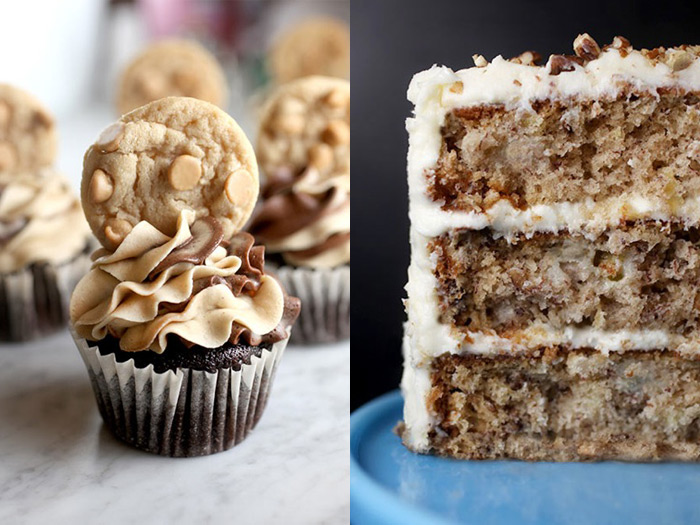 PEANUT BUTTER AND CHOCOLATE CUPCAKES
Umm… Cookies. Cupcakes. Peanut Butter. Chocolate. These are a win all the way around.
HUMMINGBIRD CAKE WITH CREAM CHEESE FROSTING
I've been wanting to make one of these cakes forever and it did not disappoint. Sometimes I forget how much I love cake because I make so many other mini treats throughout the year, but this one makes me want to bake more big layer cakes.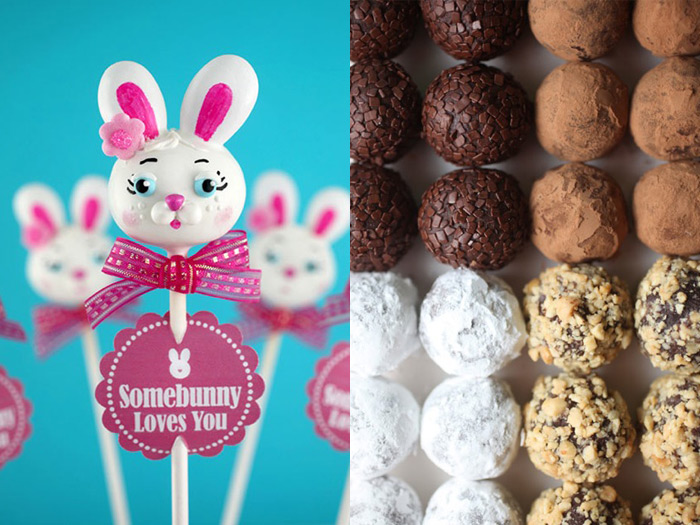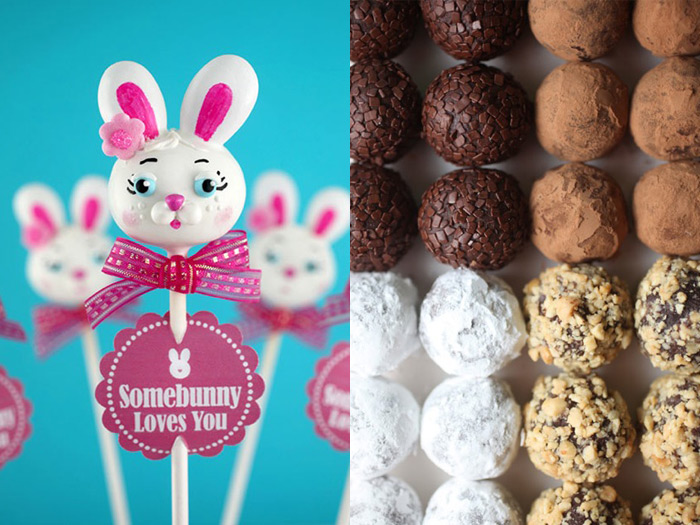 These glam bunnies might be my favorite easter-themed pops to date. So girlie and sweet.
CHOCOLATE AND PEANUT BUTTER TRUFFLES
No-bake, bite-size yumminess. Yes and yes. And the coating possibilities make them so pretty.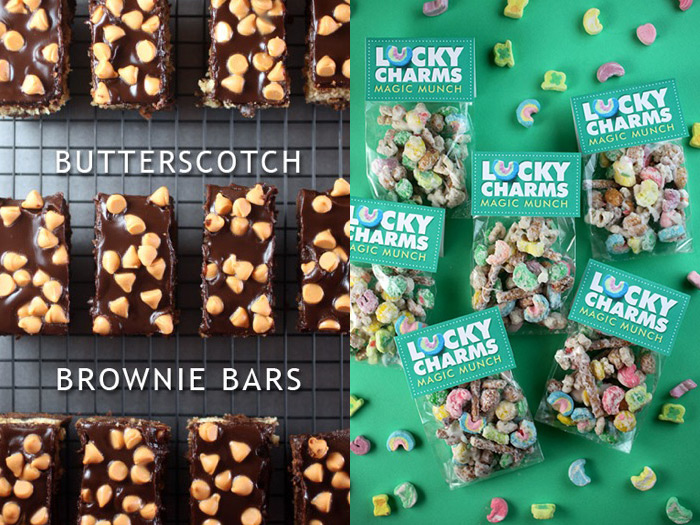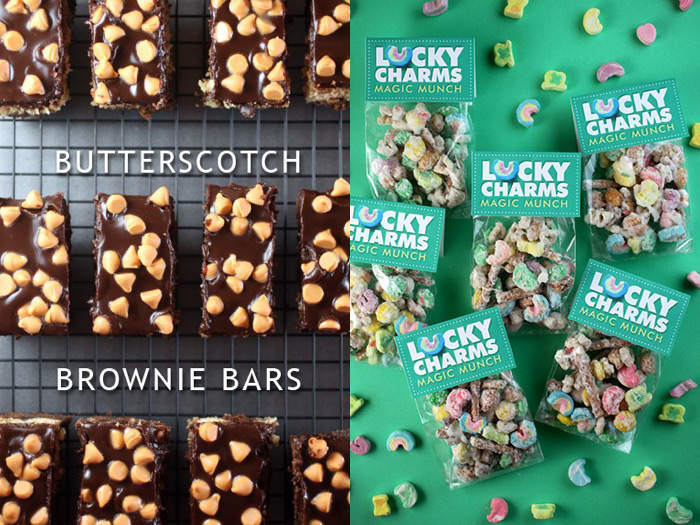 These were crazy good. I had forgotten all about them until going back through these old posts, but now I think I need to make another batch pronto.
Individual sweet little snack bags with downloadable labels, too. Oh and just a warning – this stuff is super addictive, so if you plan on giving away as treats, make a second batch so there's enough for you to nibble on, too.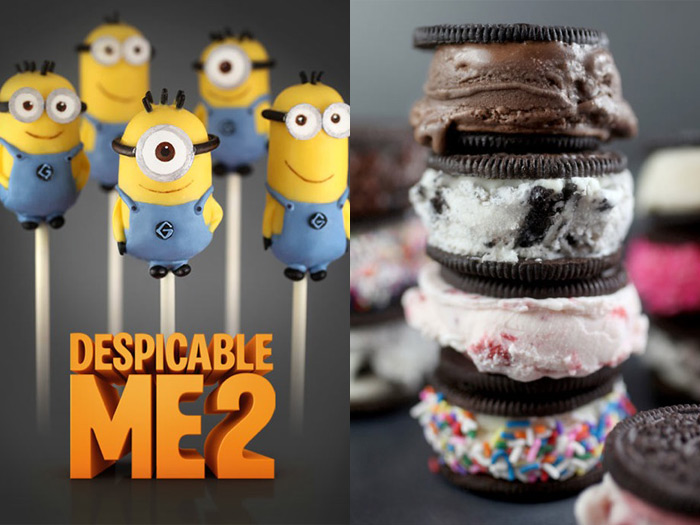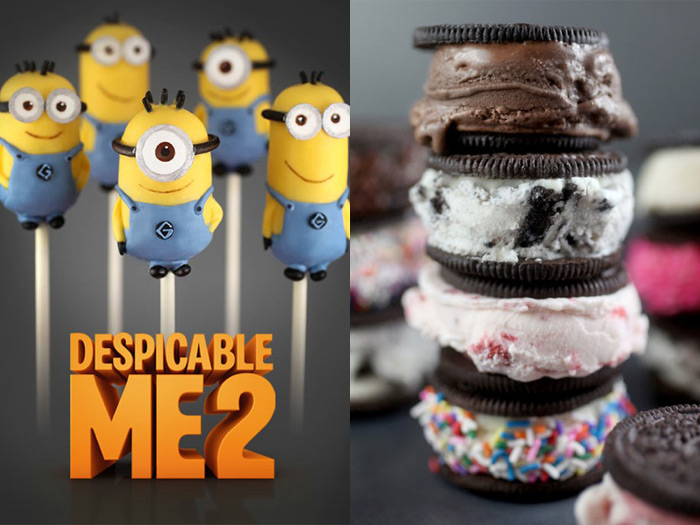 These guys. Oh my gosh. They turned out so cute. You have to check out the other characters I made, too!
Okay… these are the easiest things ever. But can I just say, they might have made me smile the biggest when I was making them. Yes, I was completely giddy… like a little girl. These would be fun for a sleepover with different flavors and sprinkles to play with.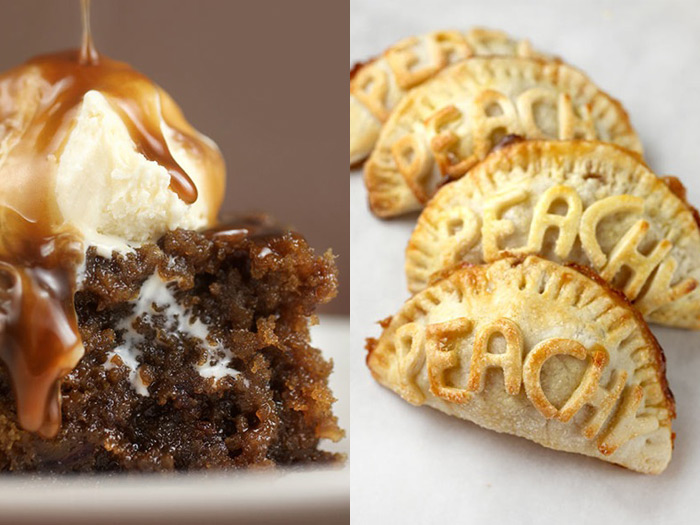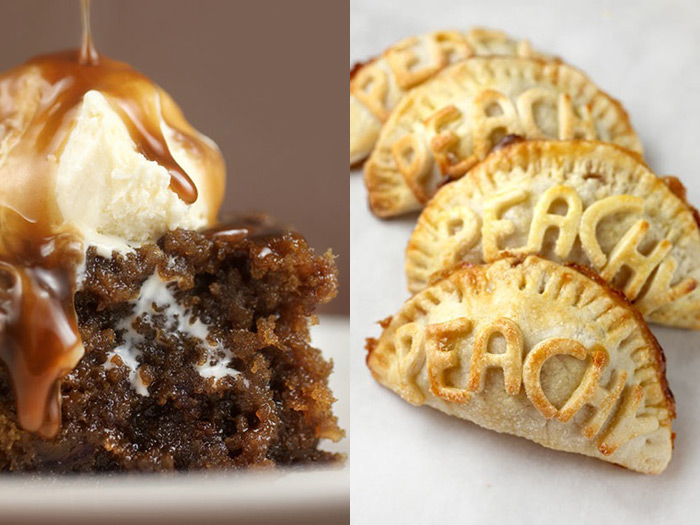 This picture says everything. Make this right now. Oh my gosh.
Little individual pies. I love how you can personalize these for people or label them for flavors by switching up the letters.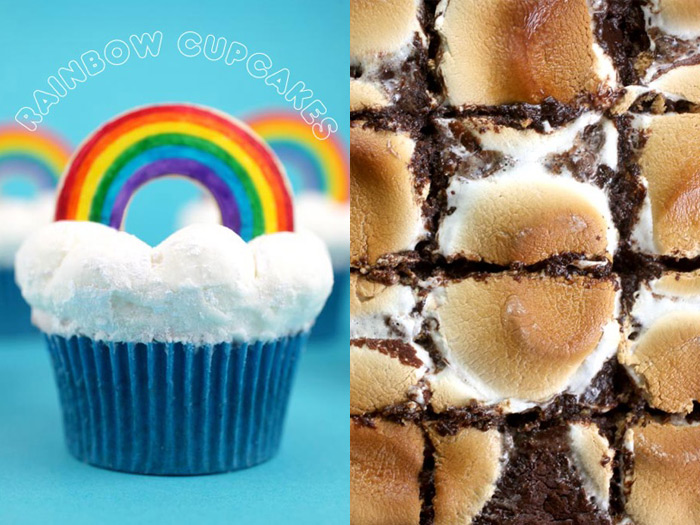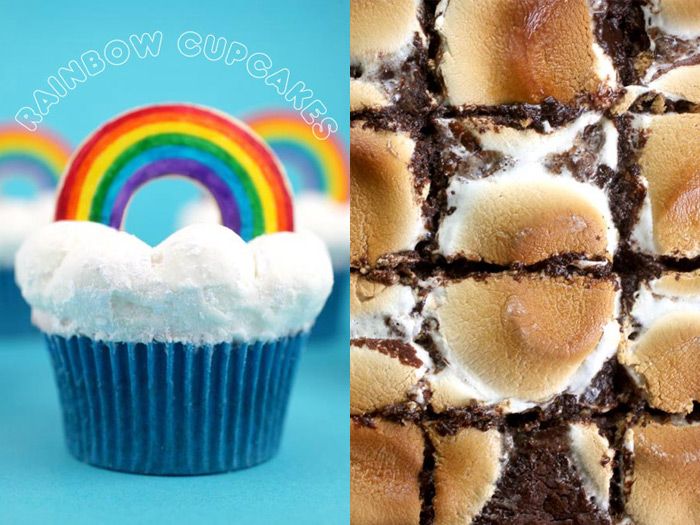 These fluffy frosting cloud cupcakes are smile inducing.
Chocolate, Marshmallows and graham crackers all baked up in a nice little brownie. No campfire required.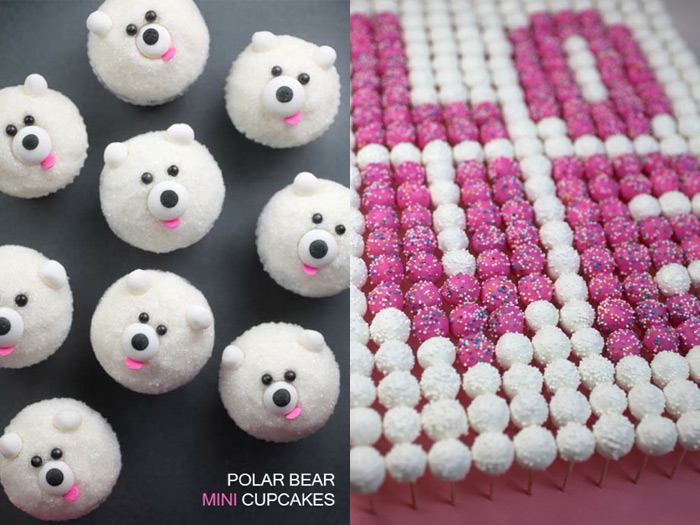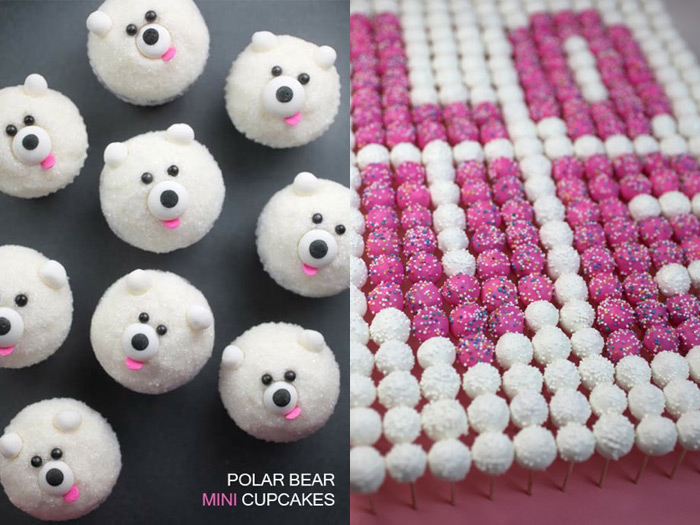 It's hard to tell here, but these are miniature cupcakes. Decorating them is easy and you don't even need a piping bag. Just a few different size sprinkles.
Okay, this one took a template and a little time to do, but the effect is awesome. Take a look at the XOXO version, too.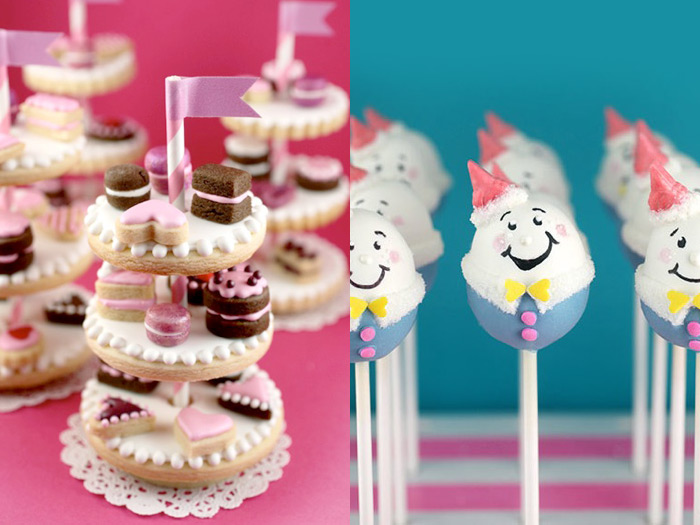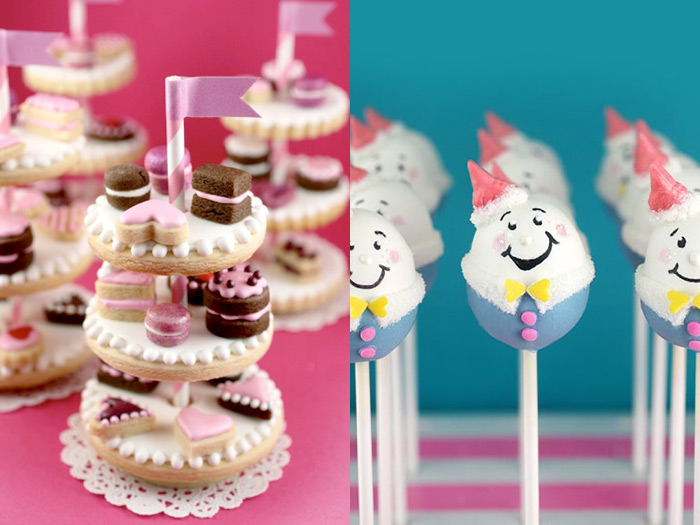 I think this might have been my favorite project from last year. It was so much fun making teeny-tiny play food cookies and then having the tiered stands work out like I had imagined. I'm like a kid sometimes when things all come together and I certainly felt like one making these sugar cookies.
These happy little guys will steal your heart. They are suited up and ready to party. Check out their appearance at this Humpty themed baby shower, too.
Well, that's it for a little random sweetness from the past 12 months. Hope you enjoyed looking at these again or even for the first time.