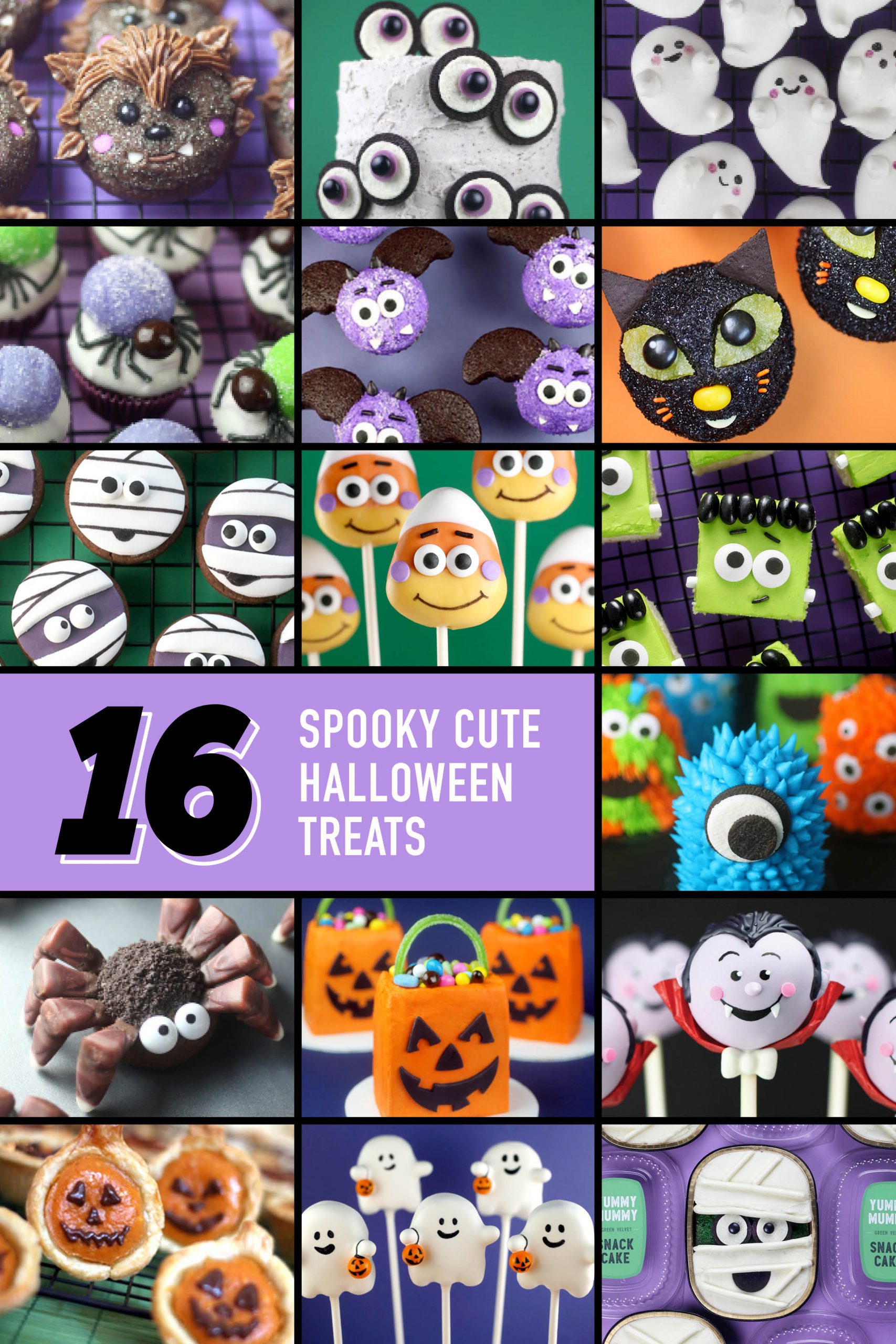 Hey Boos! Let's kick off October with some of my favorite Halloween-themed sweets. We're talking frightfully cute cakes, cupcakes, cookies and cake pops – decorated with candies and more. I hope they make you scream with delight and inspire your baking adventures over the next few weeks.
Let's take a little peek…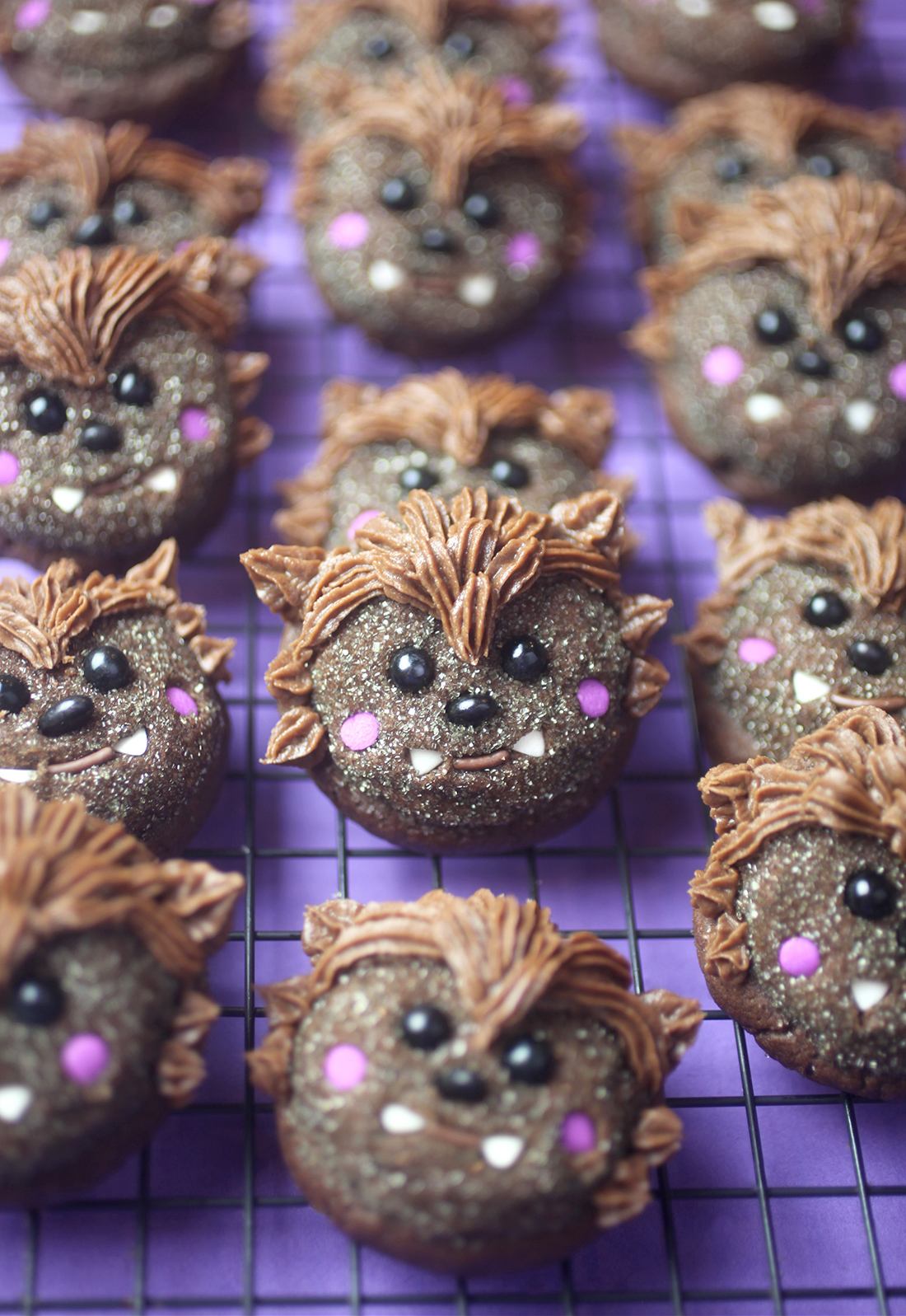 The perfect little Howl-o-ween treat. These soft chocolate sugar cookies with chocolate buttercream are screaming for you to sink your teeth into a few. These are fave!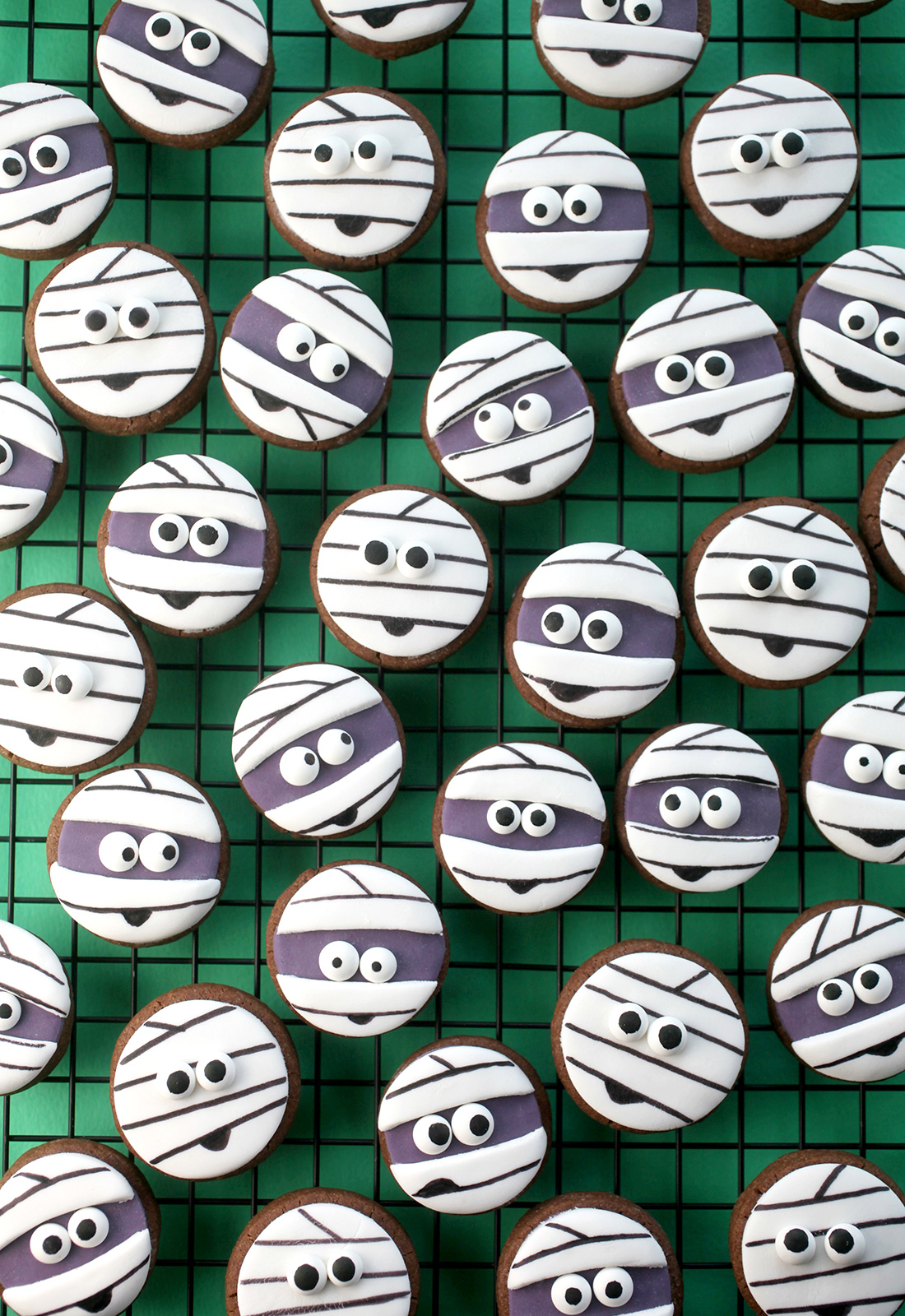 Bite-size chocolate cookies decorated with fondant and candy eyes. These are easy to decorate. You just need a black edible ink writing pen to make them look all wrapped up and ready. Have fun when dotting the eyes to give them varying expressions.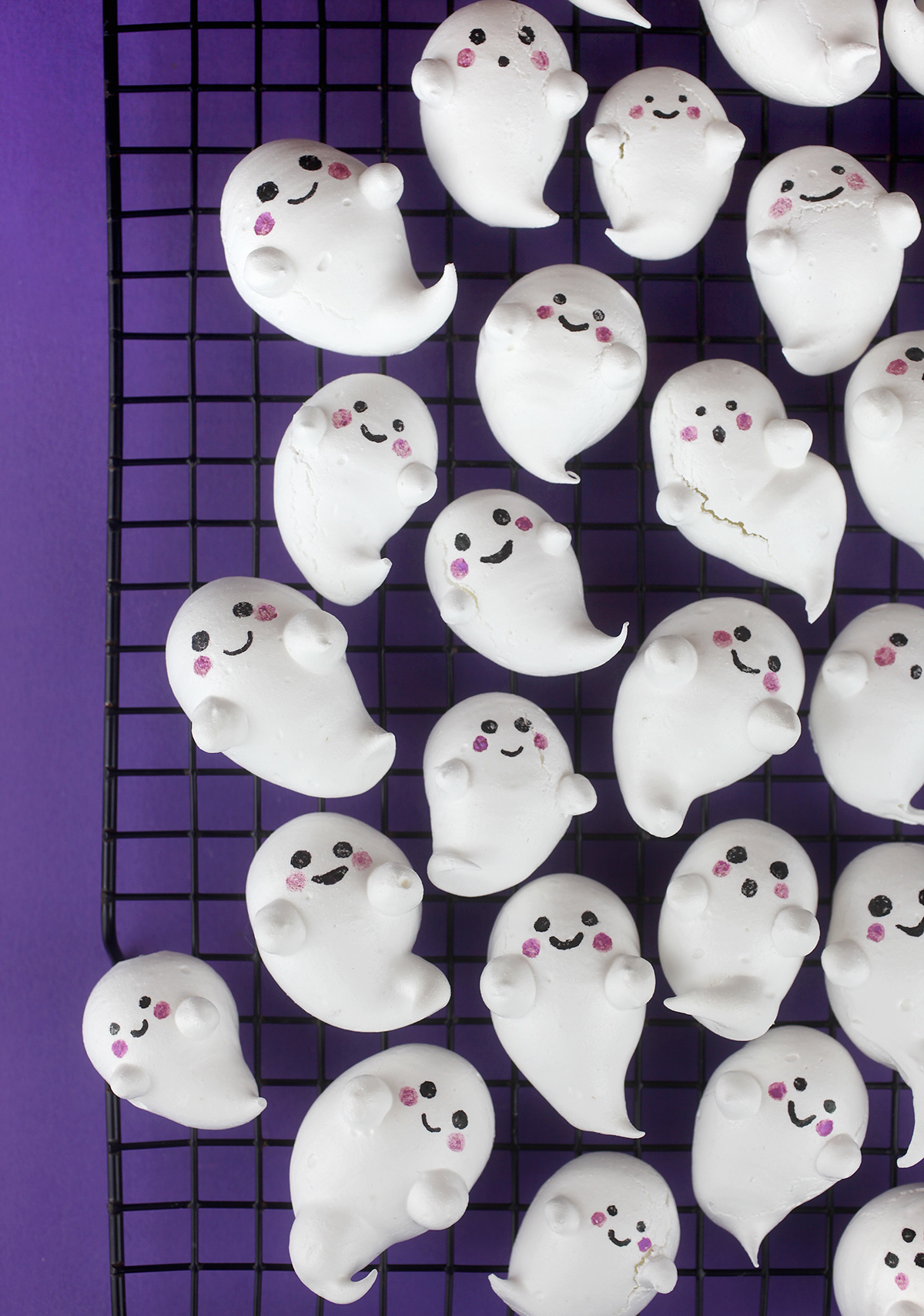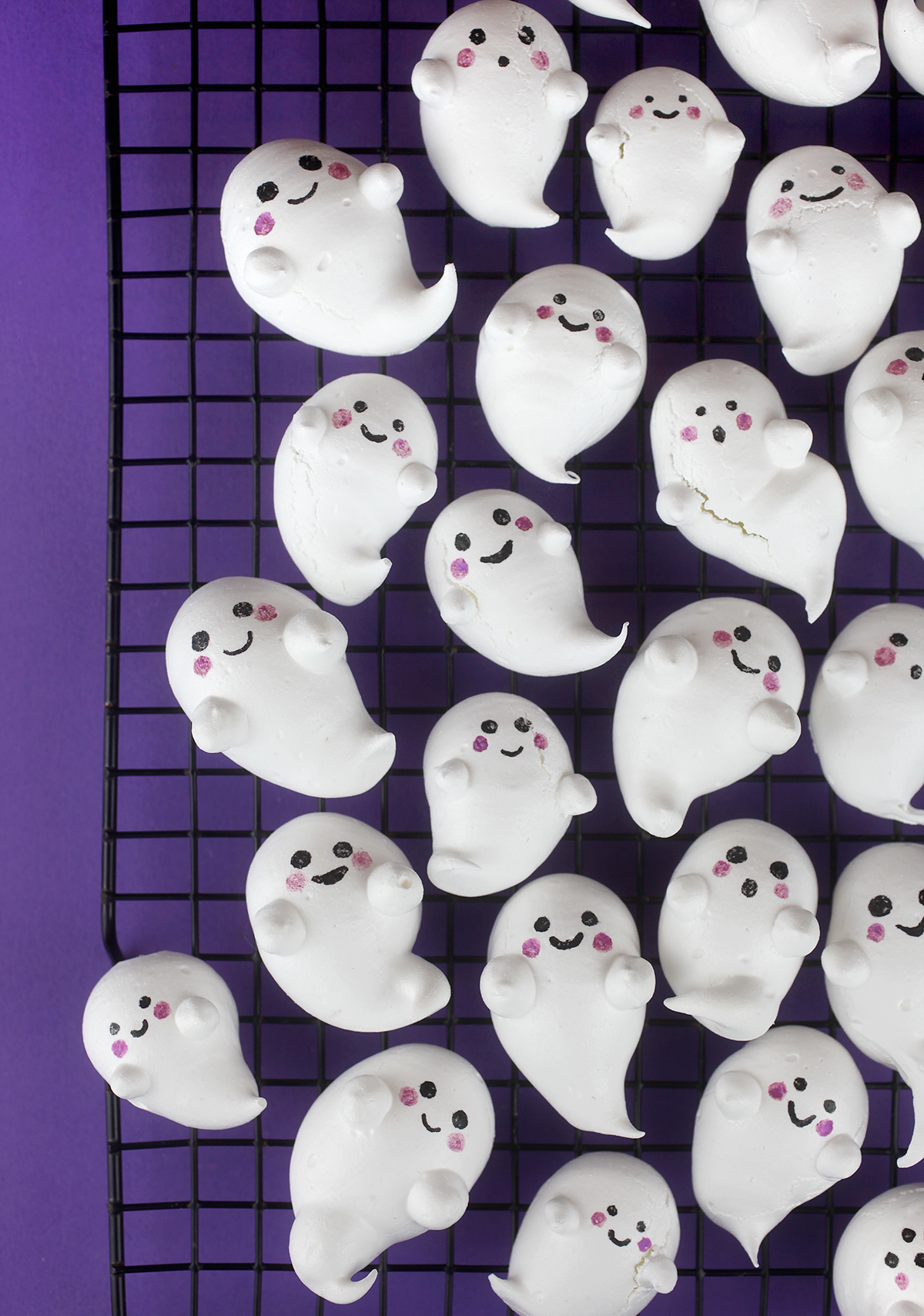 These ghoulishly cute meringues are crisp on the outside and chewy and soft on the inside. Bonus: they are easy to make and decorate, too. And if you want to put them on display, try this Boo-meringue cake.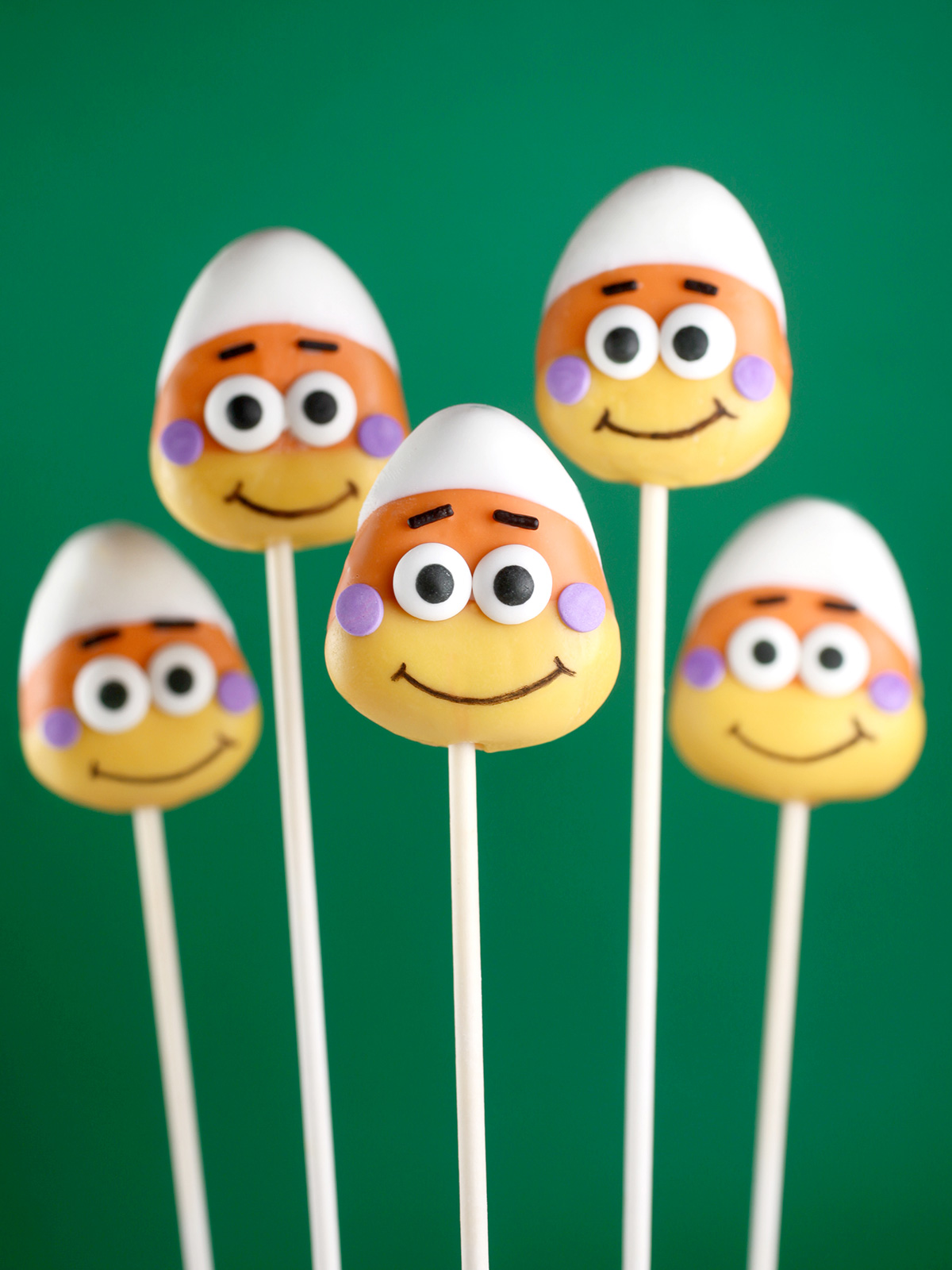 Halloween would not be complete around my house without cake pops and these triple-dipped candy corn pops are just about as cute as they come. I have tons more spooky pops from my Cake Pops Halloween Book. Unfortunately that book sold out and I only have a few of the how-tos currently on the site. These are one of them.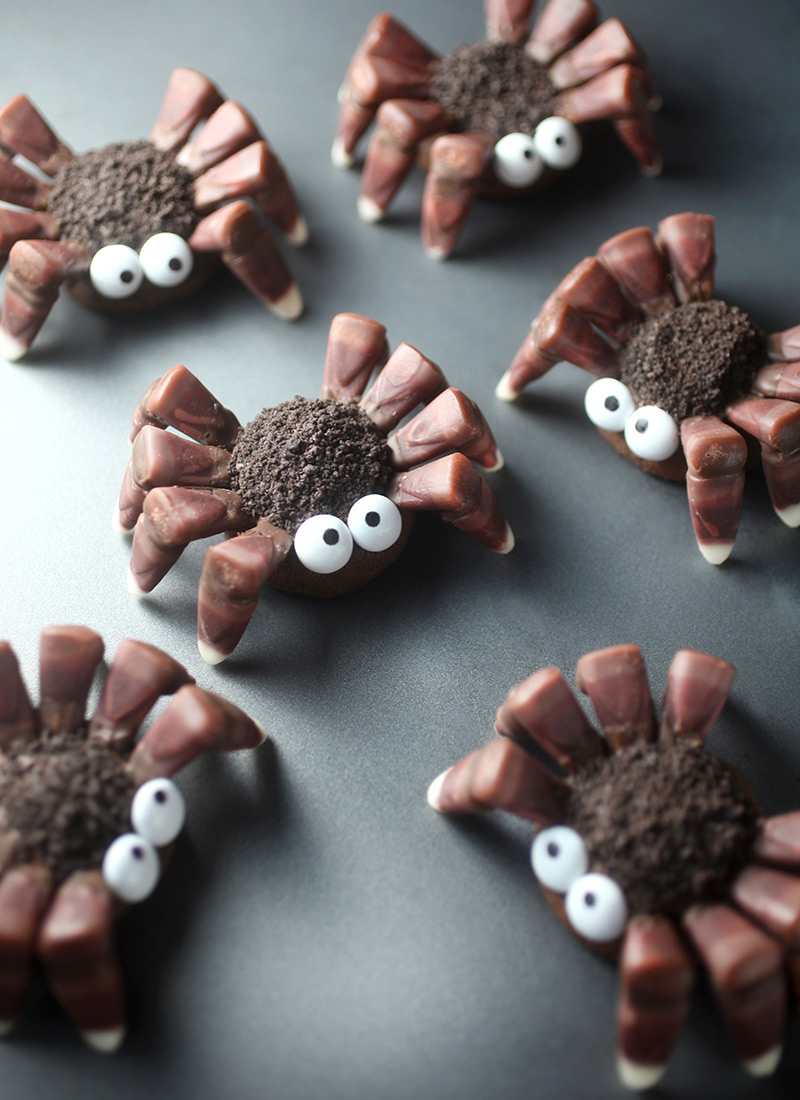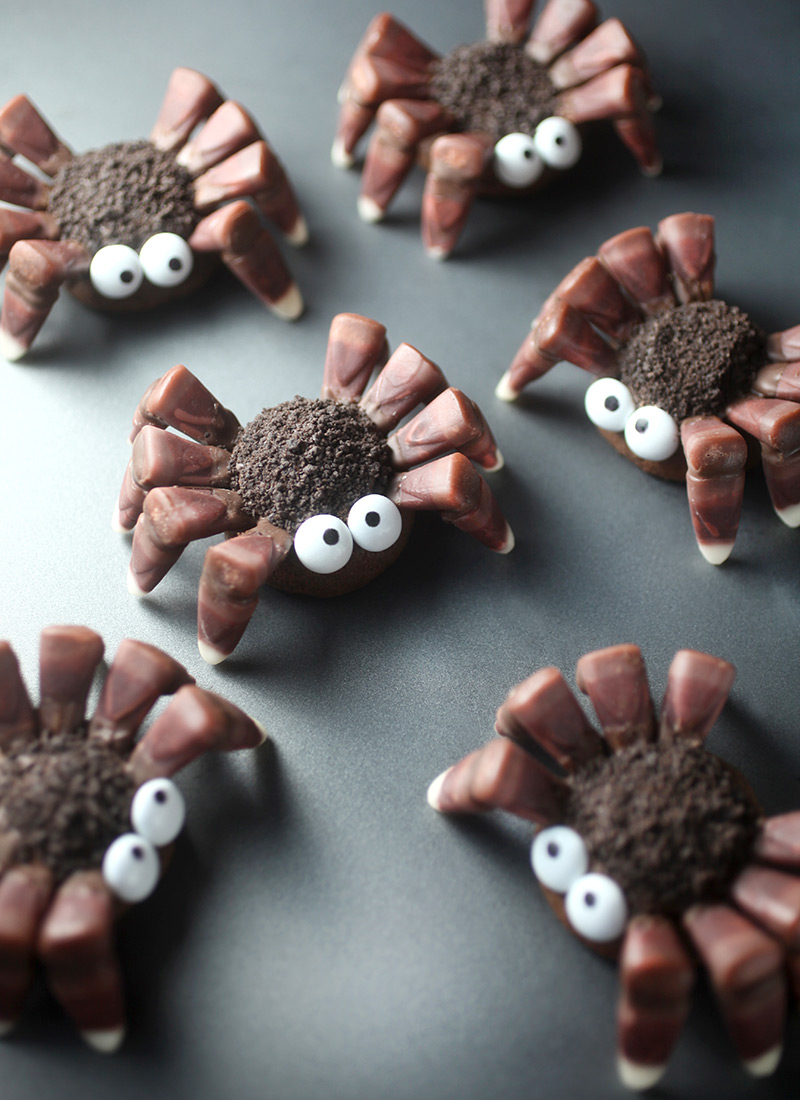 I'll never look at candy corn the same way again. I mean look at those legs! I'm still so happy and in love with how these cookies came together. Creepy, crawly and cute. They are an absolute all-time fave.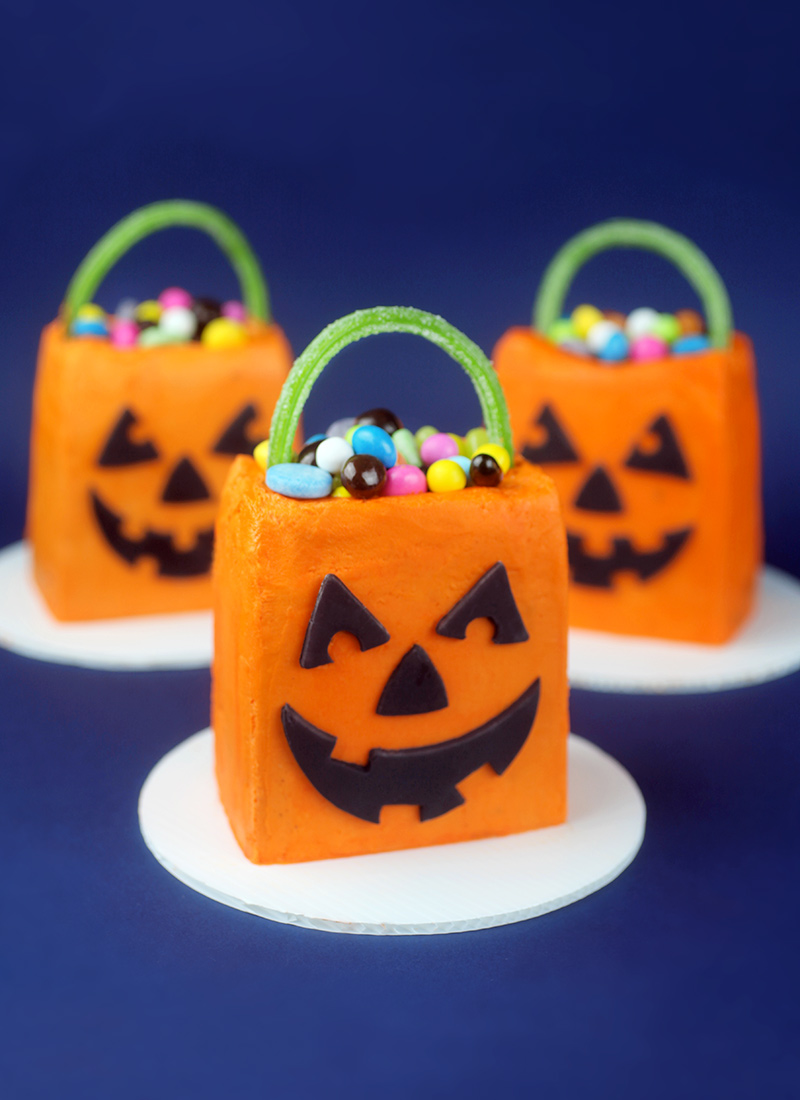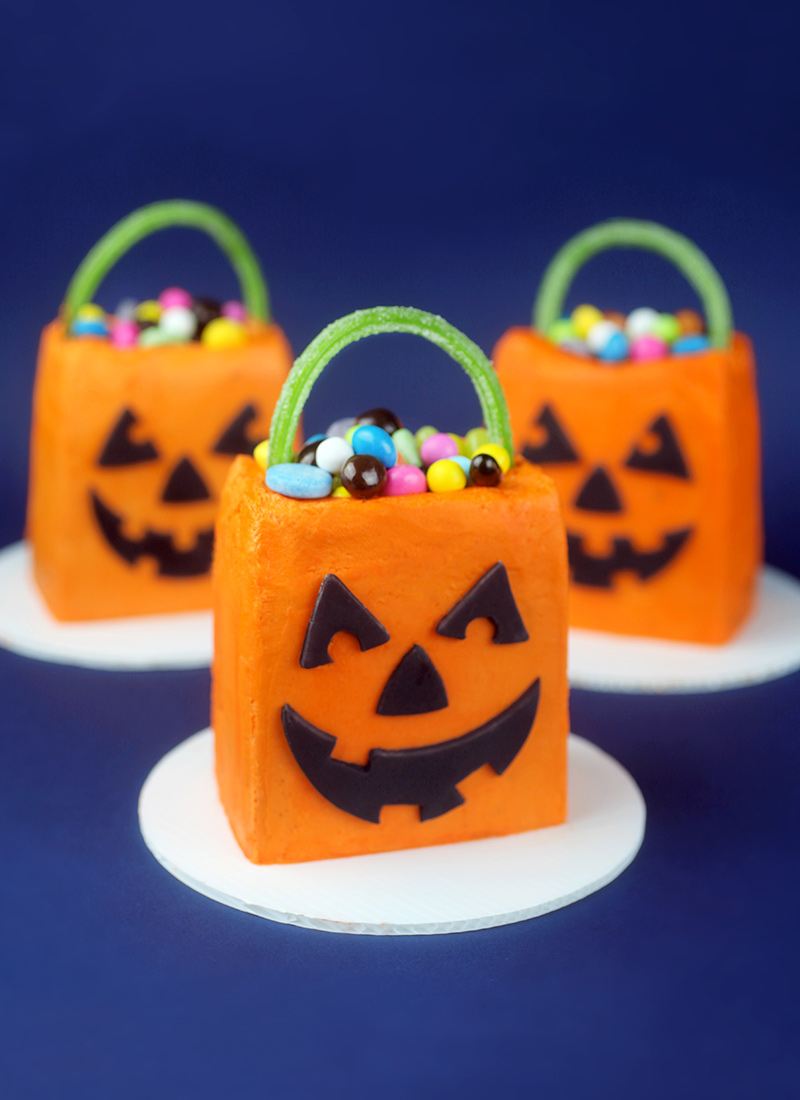 These little individual layer cakes scream happy – covered with bright, bold colors and topped off with tiny candies to resemble trick or treat bags. I'm in love.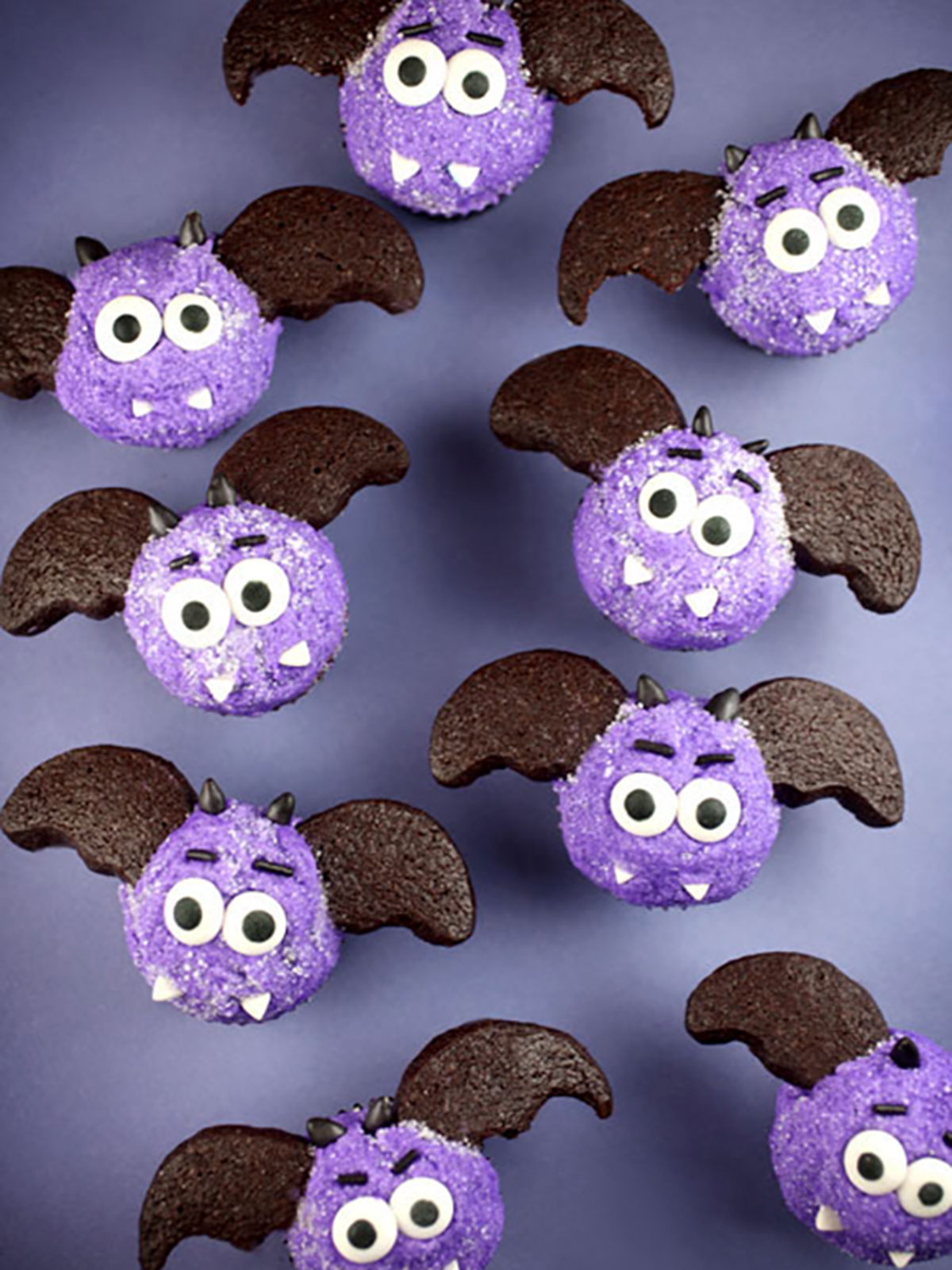 You'll go batty for these mini cupcakes with homemade Oreo cookies for the wings.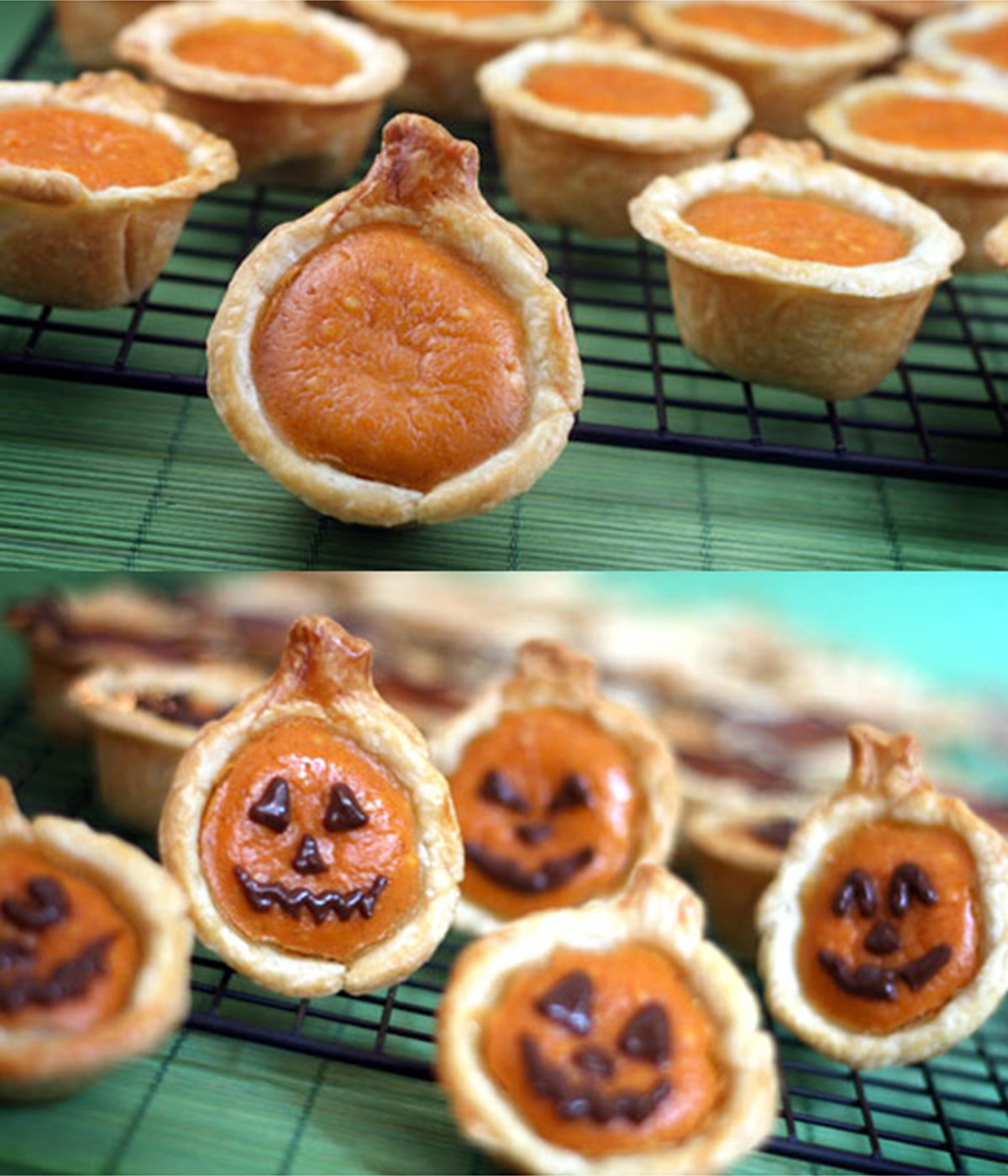 These bite-size pies go way back. You can make them with faces or without. Either way they will be a favorite at your next fright feast.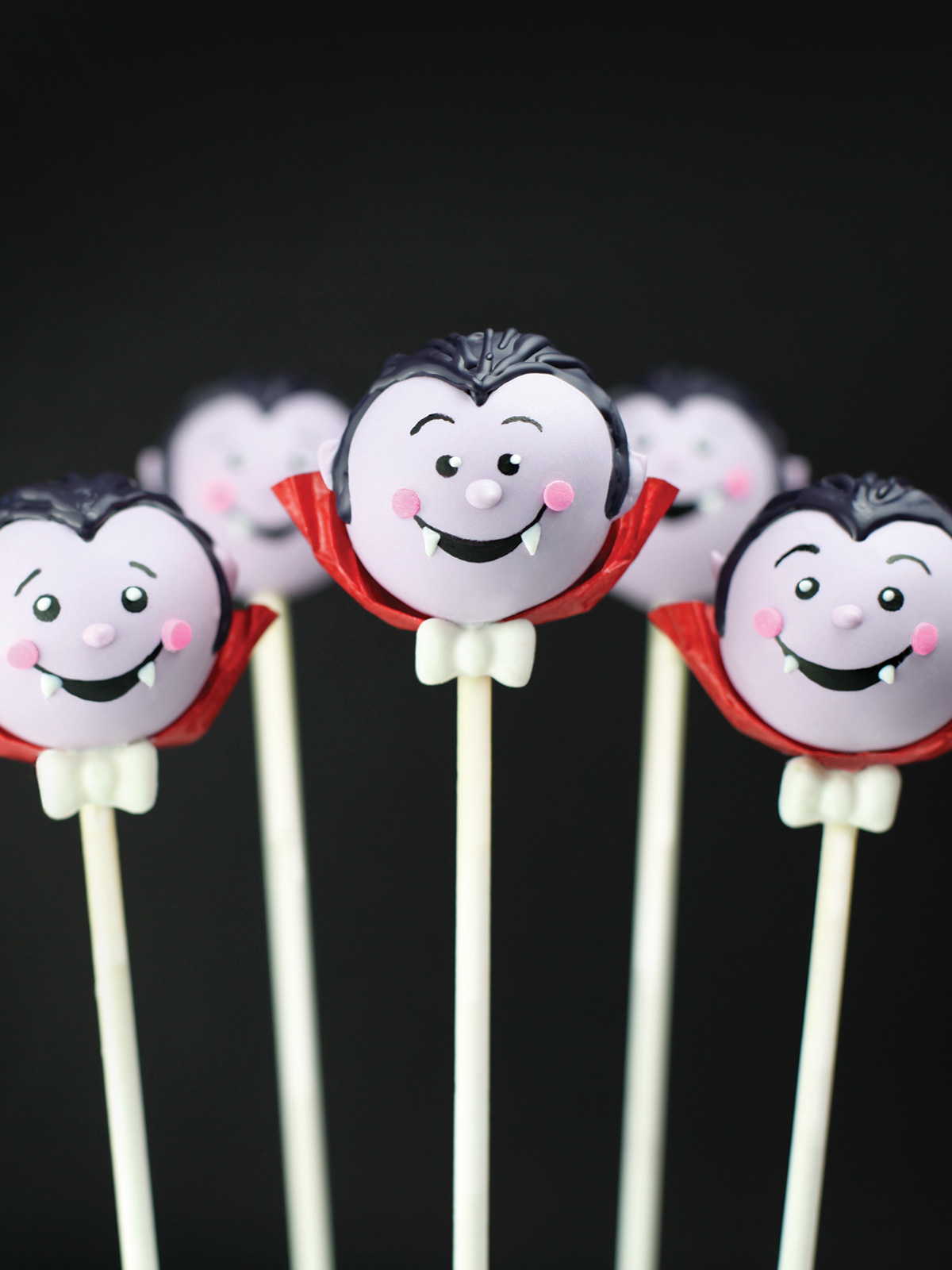 Here's another cake pop design I have on the site that's from my Cake Pops Halloween Book in case you want to give them a go. I love their adorable faces, sweet and especially those red cupcake wrapper capes. Eeek!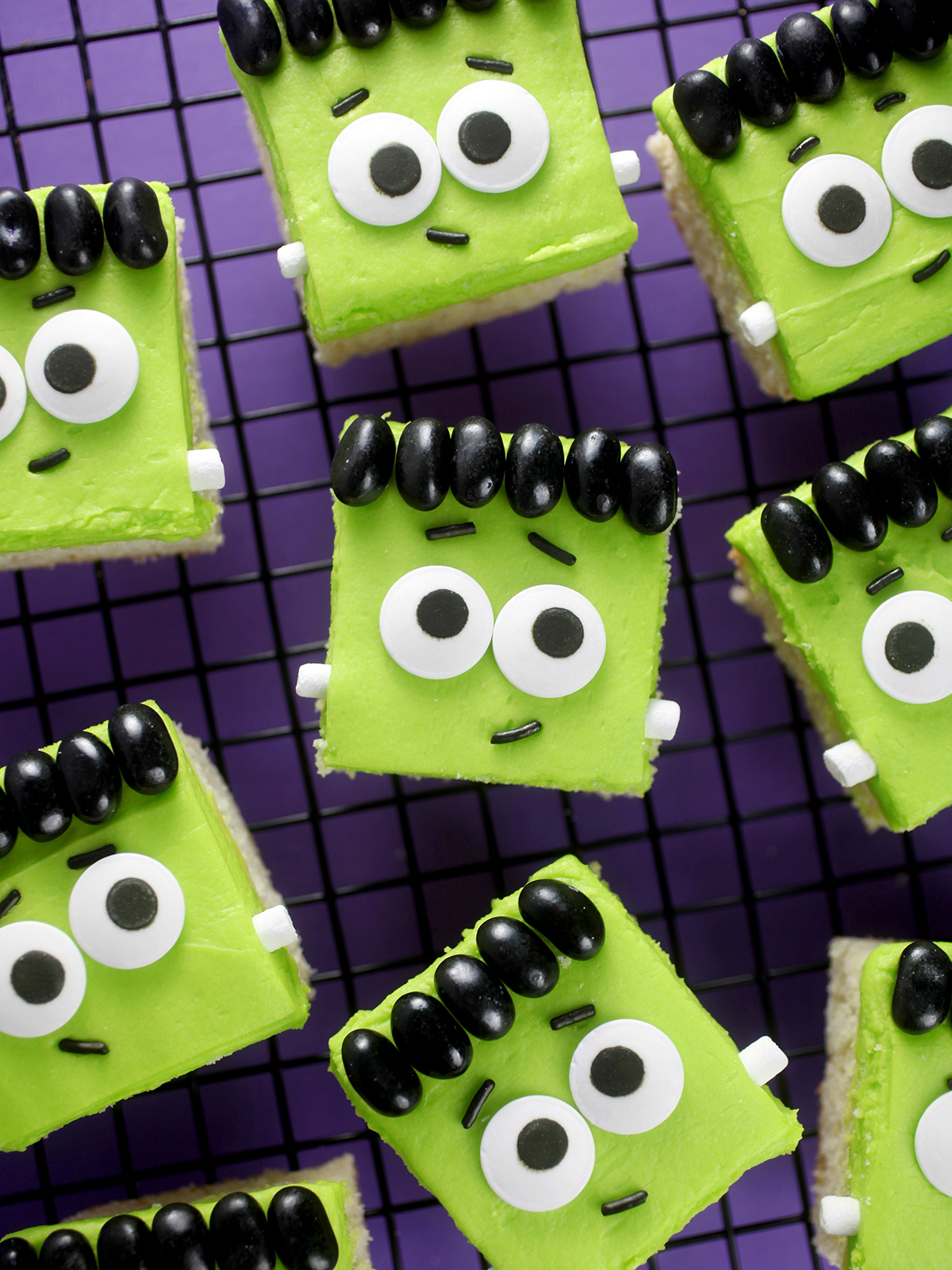 Okay, these sugar cookie bars are just adorable. And how about black jelly beans for hair and look how much expression a few carefully placed black jimmies create.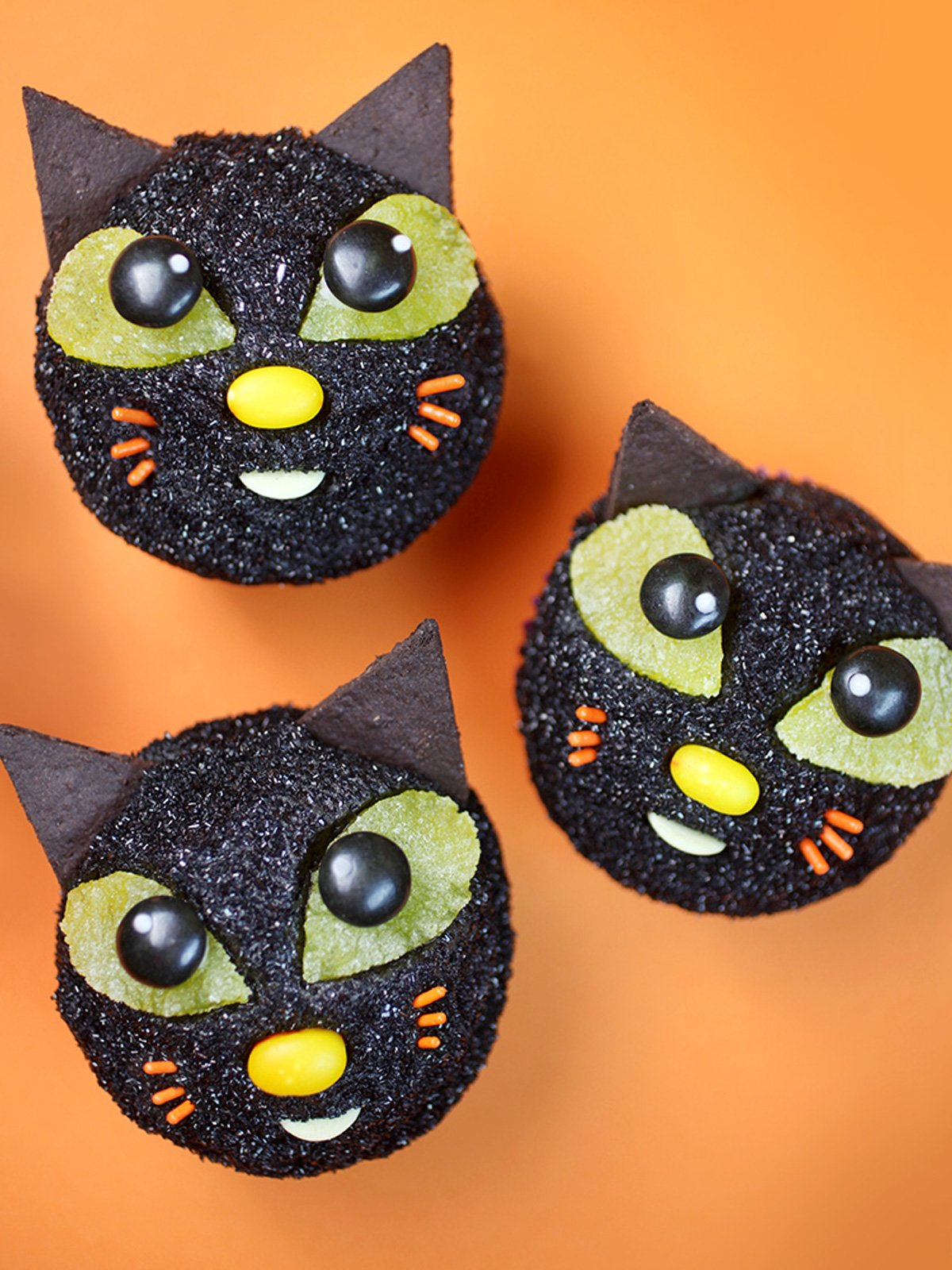 Meow! You'll want these cute cupcakes to cross your path on Halloween.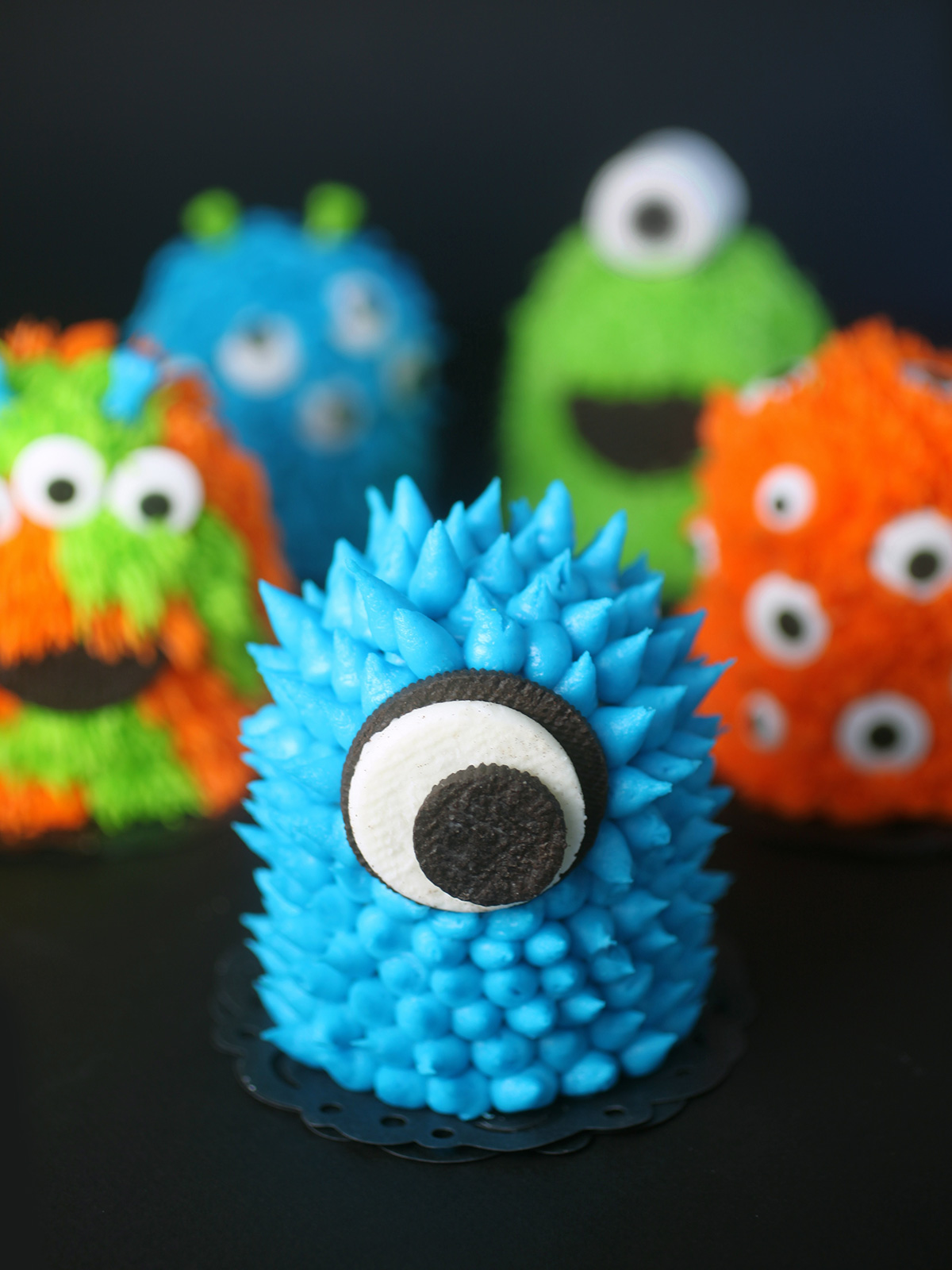 It's a monster mash up with these mini cupcake (Yes! cupcake) layer cakes all dressed up and ready for Halloween.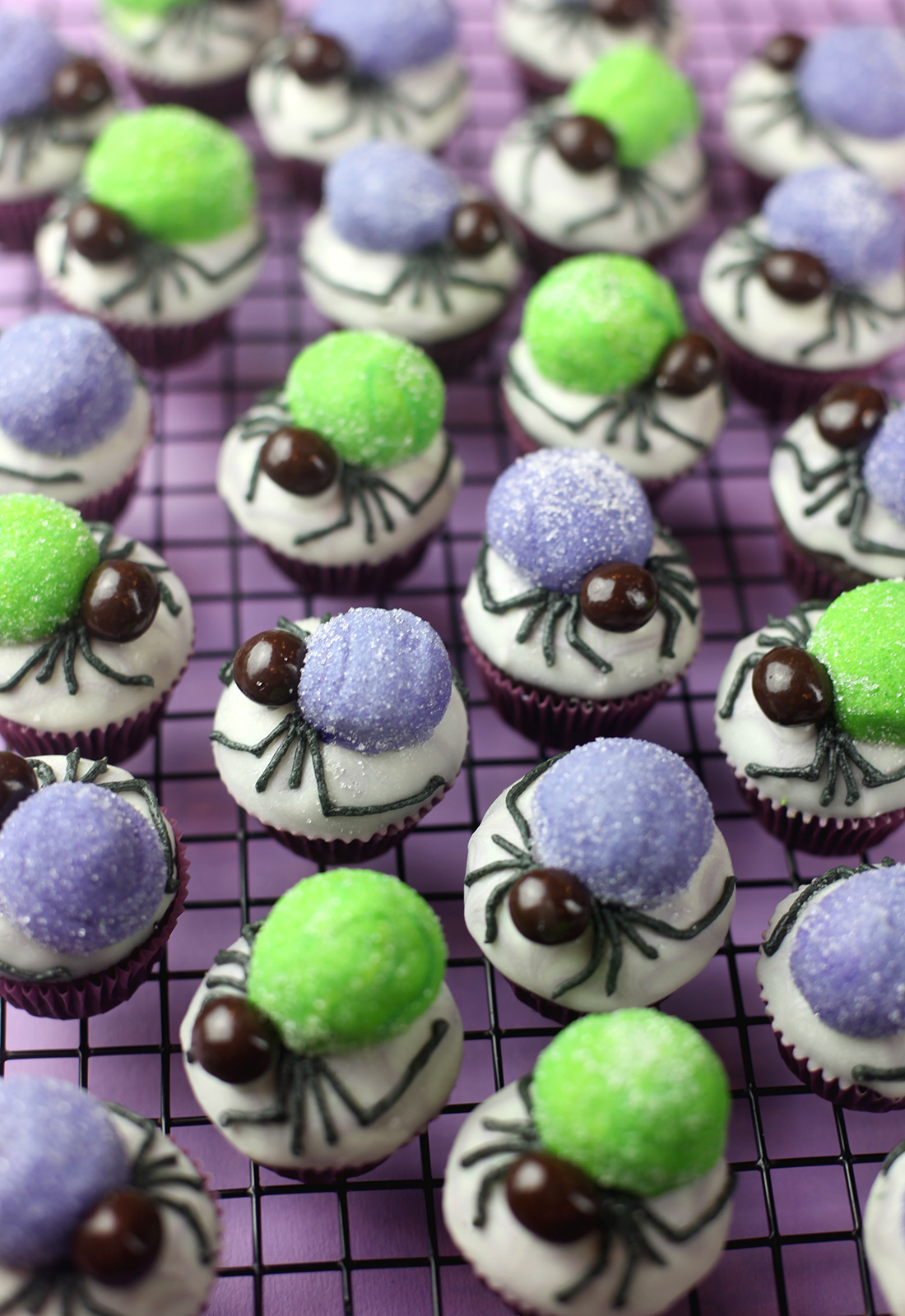 Enjoy biting into these spiders sitting atop mini cupcakes. They look like gumdrop candies at first glance, but those bums are bursting with buttercream frosting.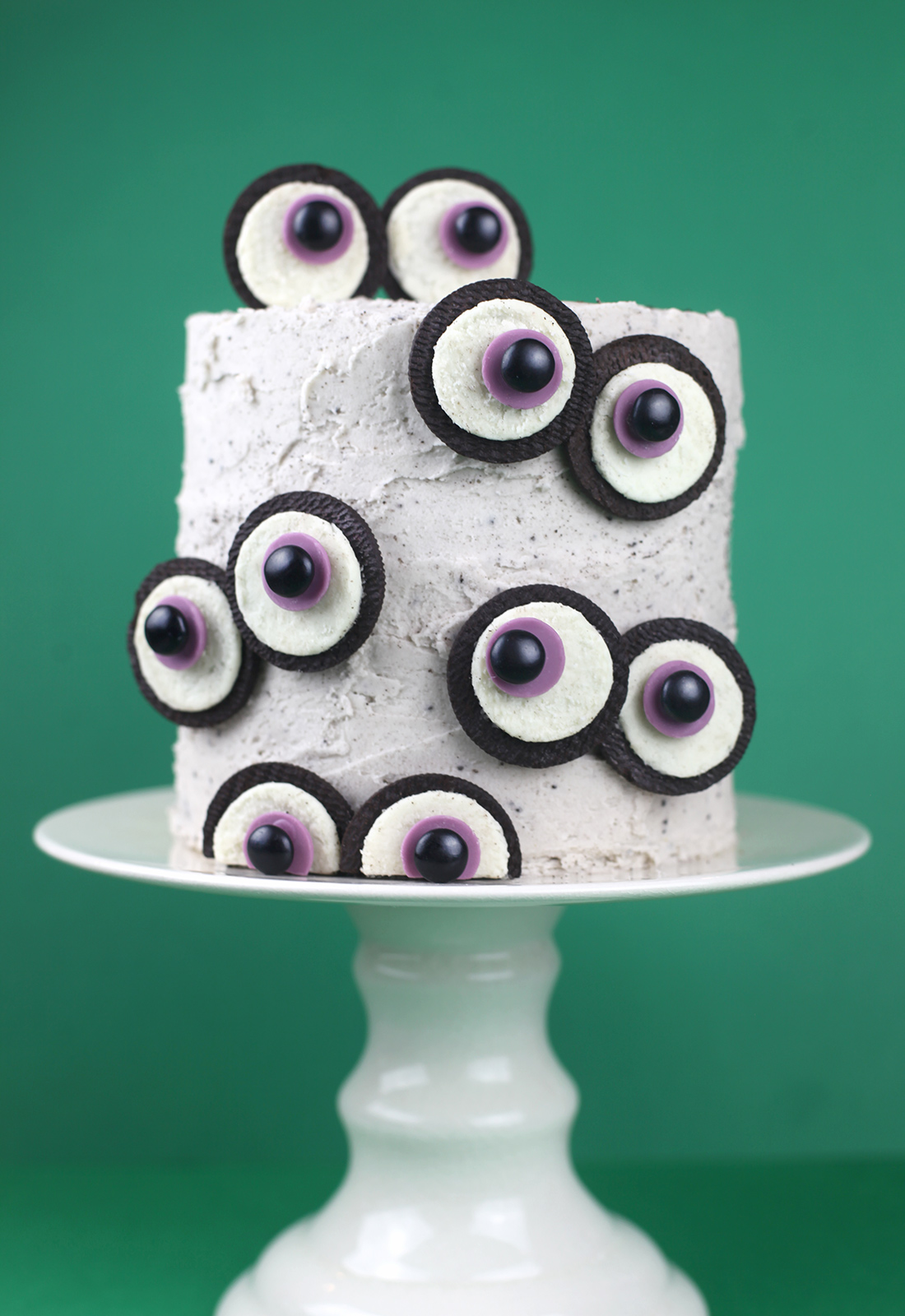 Look out! This little three-layer cake will have all eyes on it for Halloween. Use Oreos, candy wafers and black m&m's to make the eyes pop.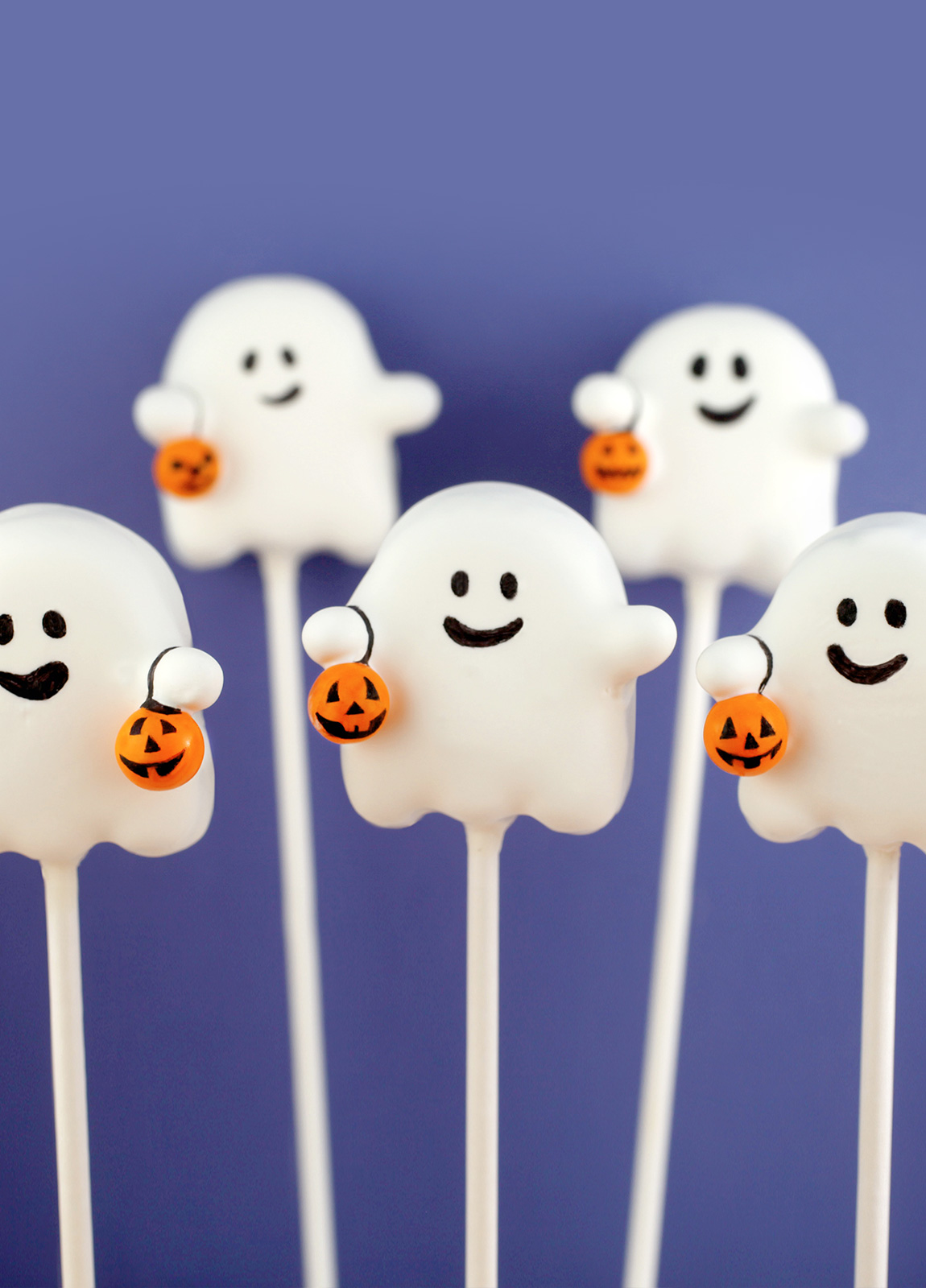 The cutest trick or treating ghosts complete with tiny pumpkin candy buckets. These little cake pops will make your halloween happier.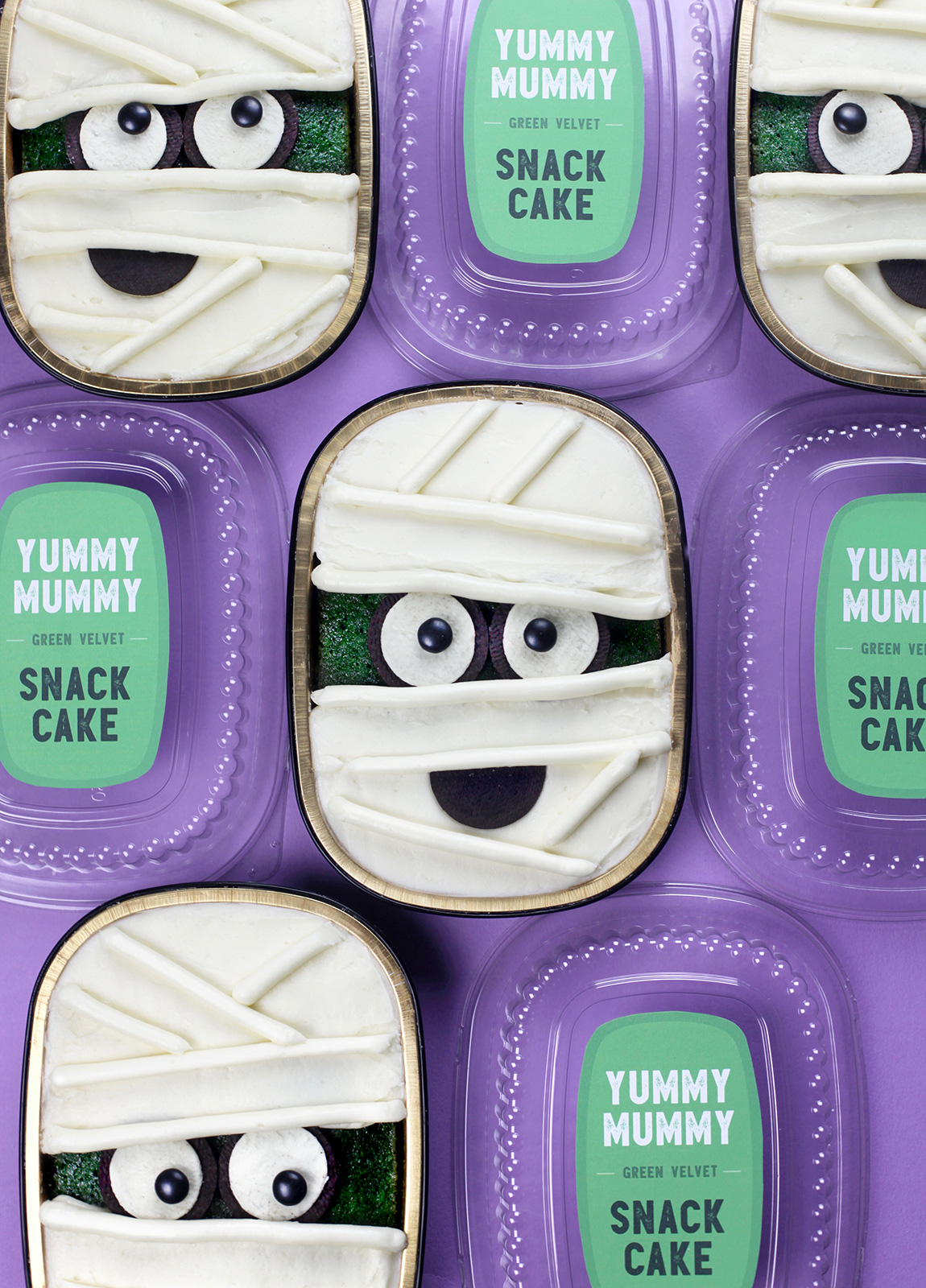 These super cute snack cakes are easy to decorate with buttercream frosting, Oreo Cookies and M&M's candies. Package them up for a spooktacular individual treat.
Hope these treats get you in the mood to make some spooky cute sweets this Halloween!
Enjoy!